Today is an exciting day for me because Kathy from Creative Home Expressions invited me to participate in a blog tour. Kathy has been so kind to me on my blog and so I was honored when she asked me to join the tour. In addition to checking out Kathy's wonderful blog, be sure to take a peek at her beautiful Etsy shop. She's got some beautiful items – I've got my eye on the toile Christmas stockings and gorgeous ruffled tea towels!
Okay, so let's take a little tour!
1. What am I working on?
Right now, I'm working on two long-term projects, one in my living room and one in my master bedroom. In my living room, I'm slowly pulling together a new design, which until now, still had mismatched furniture from when I was first married and even my husband's college coffee table! I have an overall design plan that I'm working toward, but I'm buying the pieces slowly over time as I find them at a price I can afford.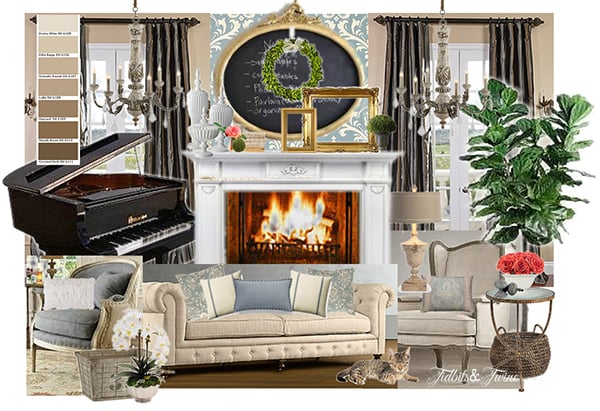 So far, I've updated the mantel decor and purchased chairs for a seating area, but haven't yet bought the sofa, coffee table, or accessories. I also purchased a large mirror from Hobby Lobby last week to hang next to the fireplace, but I'm still deciding whether it's a "keep" or a "return."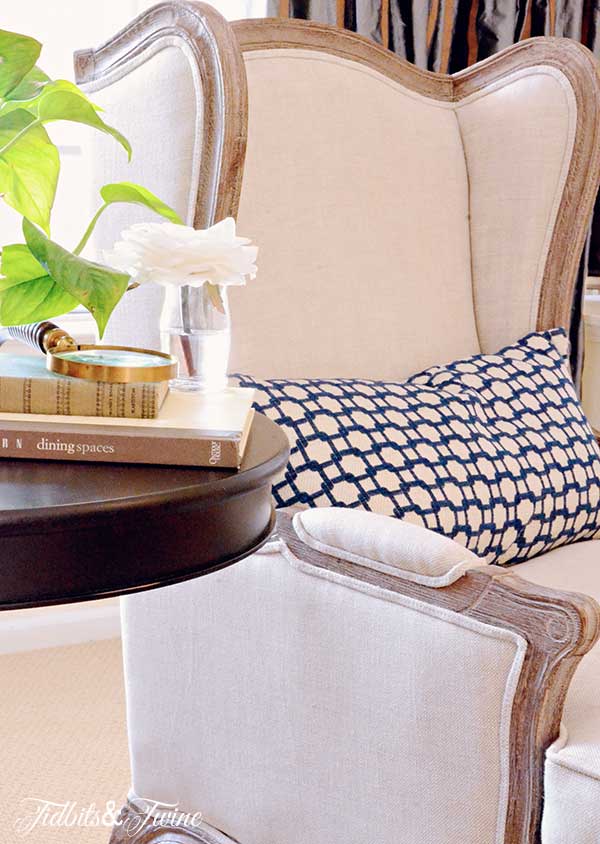 I'm also working to refinish some antique chairs for my bedroom before I take them to be reupholstered. I've never refinished wood before so it's a slow process of trial-and-error, but I'm really enjoying the work and finally found a way to achieve the antique look I'm after so now I'm full steam ahead on this project!
2. How does my work differ from others of its genre?
Well this is a tricky question to answer! Assuming that my "work" refers to my blog, I think it's different from others because rather than share my personal projects with my readers, I mostly share decorating ideas and tips so that readers can hopefully take something away from my blog that they can apply to their own homes. Does that make sense?!? I write mostly about things like how to mix patterns, ways to style a coffee table, how to pick the perfect paint color, how to use accessories, etc. I do share my own projects when possible and you'll notice that my style is a mix of old and new, masculine and feminine; but I'm very slow when it comes to my own projects because I spend the majority of my time writing about general decorating techniques…and playing with my kids. It is summer, after all!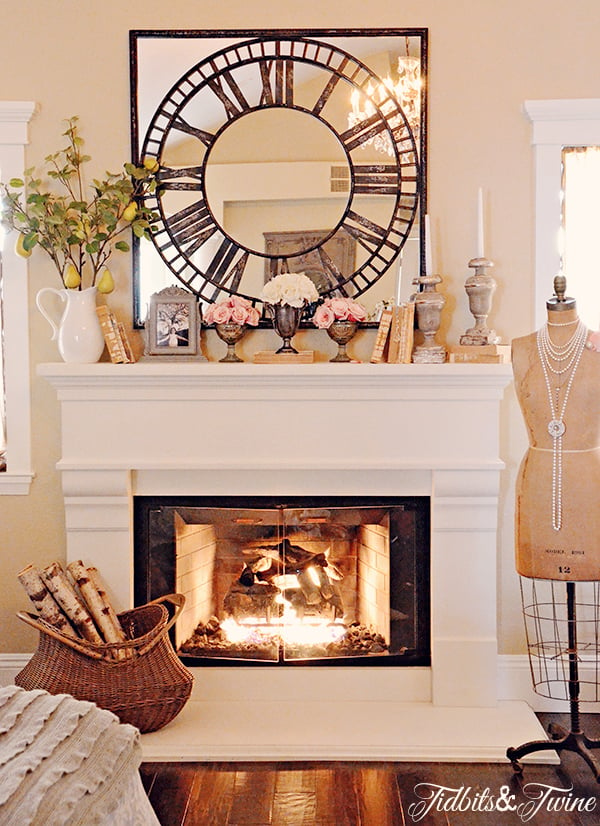 3. Why do I write/create what I do?
I started this blog because I wanted to meet others who, like me, love decorating! And when I say "love" I mean "LOVE" as in constantly moving things around the house to create a fresh, new look; browsing through home decor catalogs and books just for fun; and inevitably missing the plot of Downton Abbey because I'm too busy looking at the furniture or admiring the serving dishes! I've met so many wonderful people through blogging and have been inspired by so many others. I've also found that blogging constantly challenges me to learn and create, so it keeps my mind and my hands busy!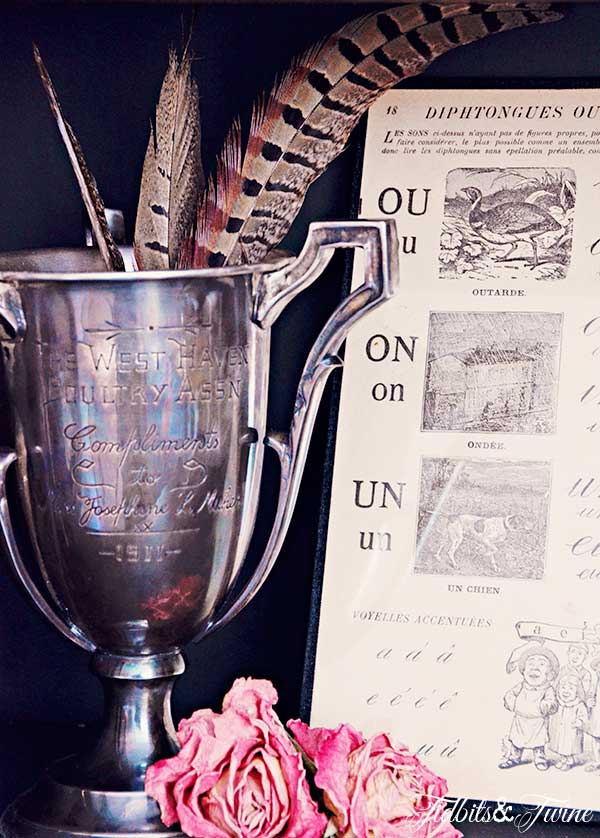 4. How does your writing/creating process work?
You might be surprised to learn this, but I usually write my posts the night before – sometimes the morning of – the day I publish them. I can only write when I am truly inspired by a subject, so even though I keep a list of possible post topics handy, I rarely even refer to it. I most often sit at my kitchen table and wait for inspiration to strike! Sometimes I'm inspired by a photo on Pinterest, or a project that I'm working on, or maybe an item I came across in a catalog. Either way, I have to be inspired by the topic in order to write about it so for me, everything is done last-minute!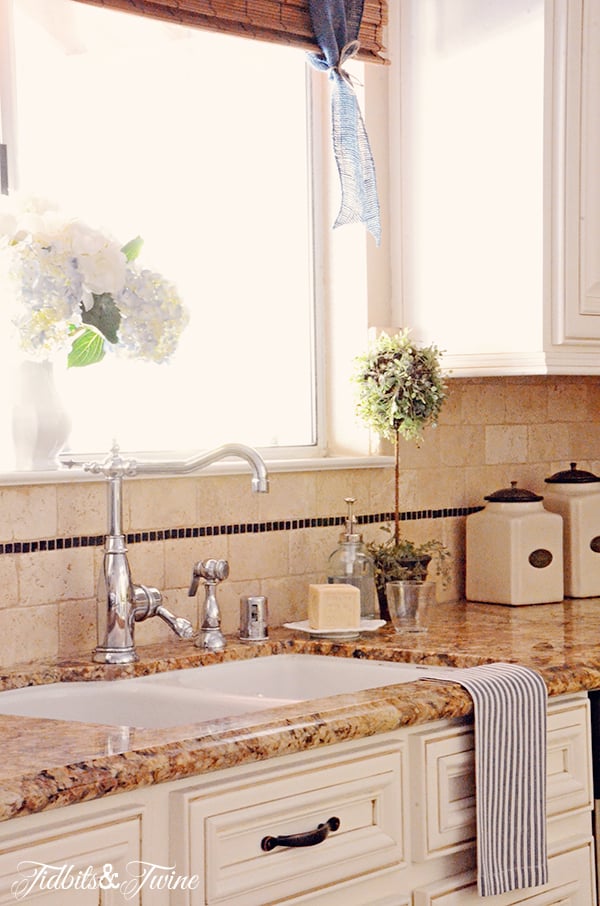 Now I want to introduce you next week's participant, Jen of Three Dog Farmhouse! Here's a bit about Jen:
I'm a country girl who loves DIY projects (even better if I can get away with doing it cheap), my 3 dogs (2 chihuahuas & 1 whippet/pit bull mix) & my amazing husband. I love to decorate, garden, & tell dog stories.
Jen is super sweet and talented so be sure to visit her next week to continue the Tour Through Blogland!

Would you like to receive my posts via email? Enter your email address below. You will instantly receive an email from FeedBurner and you will need to click the link to activate your subscription.
Join the Community
Let's keep in touch! Get exclusive artwork plus the latest news delivered directly to your Inbox!