It's just a couple of weeks until the next Antique Faire and I've got my list ready! I have a handful of items that I'm searching for and so I am doing a Vintage Series of posts on these items, sharing a bit of history about the items, as well as how they can be incorporated into your home.
Up first, a vintage baby bathtub!
Baby Bathtub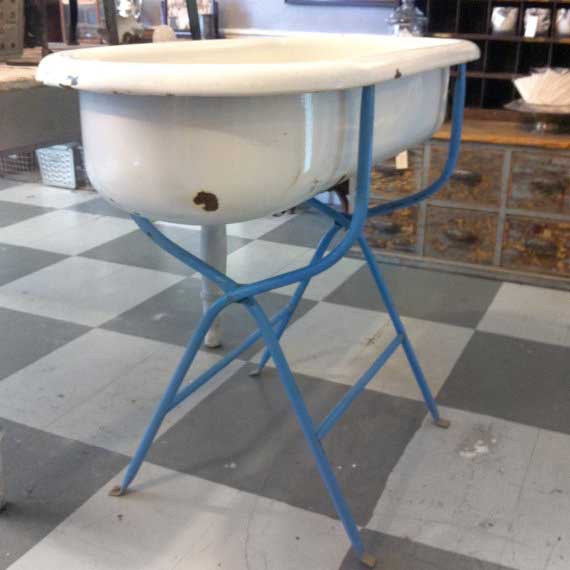 History
These enameled porcelain baby bathtubs from Eastern Europe (many from Hungary) are too cute to pass up! The tubs sit on tall folding metal stands, some of which have been painted. Some tubs have drains at one end, others do not. Those that do will sometimes the drain will have a spigot, but given the age of these tubs, the valves on the drains are sometimes missing and even when present, may no longer work. A quick trip to the hardware store can fix them, though, and then they are ready for use! Often showing their age, these tubs have chips in the enamel with rusty iron showing through, but that's what makes them so beautiful!
Decorative Uses
If I find one at my next visit to the antique faire, I'm planning to use it as a beverage tub. Filled with ice, these tubs look so cute on the porch! And what's nice is that since they are on a stand, drinks are easy to grab at waist height! (Note: If you have a tub with a drain, make sure that the shut-off valve is working properly so that you don't end up with melting ice water dripping onto your floor!)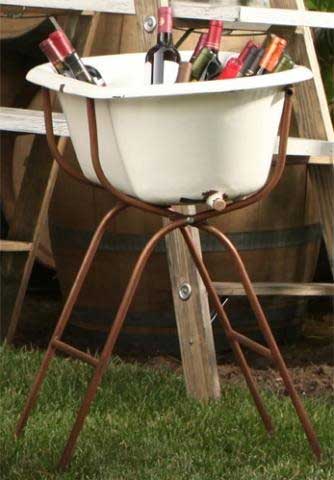 You can also use them as planters in the garden for bright-colored annuals…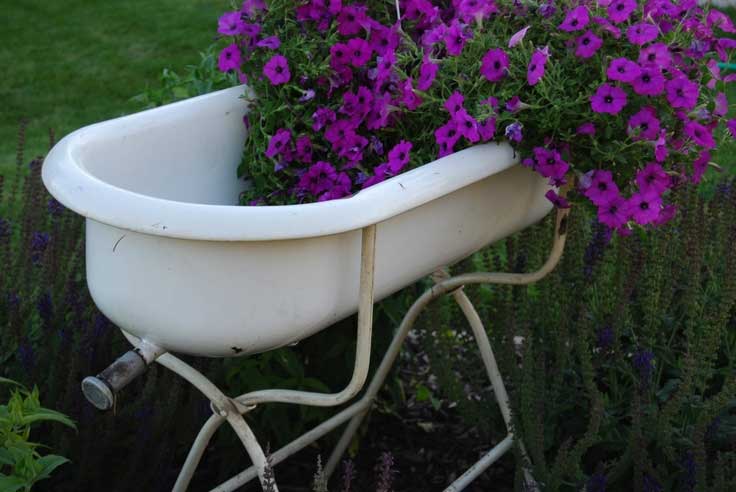 gorgeous greenery…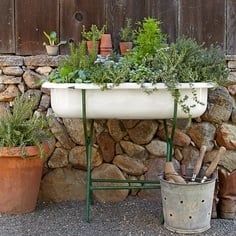 or even herbs.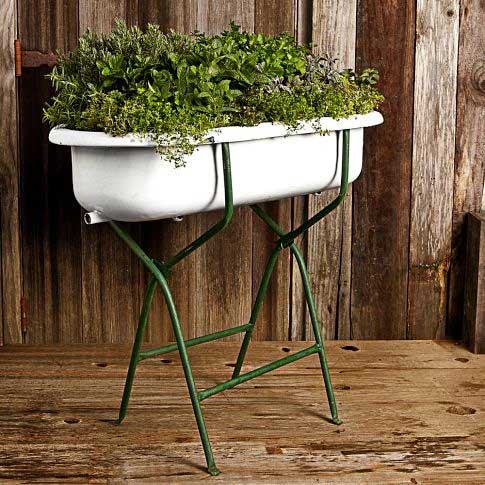 You can also used one as an unexpected display on your front porch!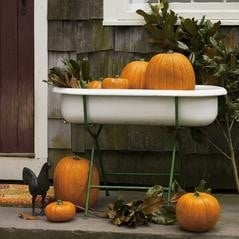 Indoors as planters to add some vintage charm to your space
You could also use this tub to store extra linens in a guest bedroom or as a guest stuffed animal display in a child's bedroom.
As always, I love to mix the old with the new and believe that the beauty of a vintage piece comes from its age (wear and tear) and not necessarily from its intended function. That being said, think outside of the box as to how you can use vintage pieces and sprinkle them throughout a room for a bit of unexpected drama.
Coming up in the Vintage Series:
Bannetons
Tin Ceiling Tiles
Lavabos
French Bottle Drying Racks
For more information on decorating with vintage pieces, visit my other posts:

Join the Community
Let's keep in touch! Get exclusive artwork plus the latest news delivered directly to your Inbox!