Today's post is part of the Vintage Series of posts, which focuses on the history and modern-day decorating uses for vintage items. Today's item – the French Bottle Drying Rack!
Bottle Drying Rack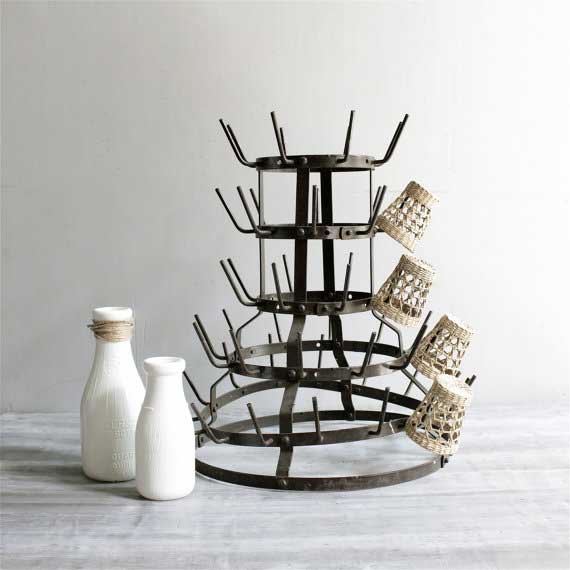 History
Called a "hérisson bouteilles" in France, which means "bottle hedgehogs" given their spikey appearance, these racks were originally used to dry beer and wine bottles upside down on the spikes. Often they are found as tall, floor standing versions, but you can sometimes find smaller ones, which are more easily incorporated as decor items in homes.
5 DECORATING TIPS You Should Know!
Get my FREE 5-day email guide and join the 10,000 subscribers who already receive the weekly decorating tips and exclusive art!
There are many reproductions available that have a "cleaner" look to them, whereas a true vintage one is likely to have patina on it and often parts are a little bent or some spikes are missing. Of course, in my opinion, the wear just adds to their charm!
Decorating Uses
Today's uses are quite varied, ranging from functional to purely decorative!
You can use them to hold/display mugs, which is a great idea for parties or even everyday use. They work no matter your style, as you can see from the images below. They work in the kitchen as well as on a sideboard in the dining room.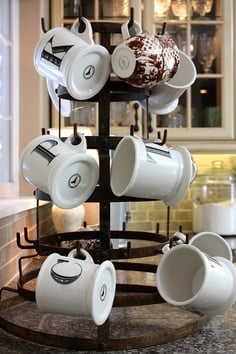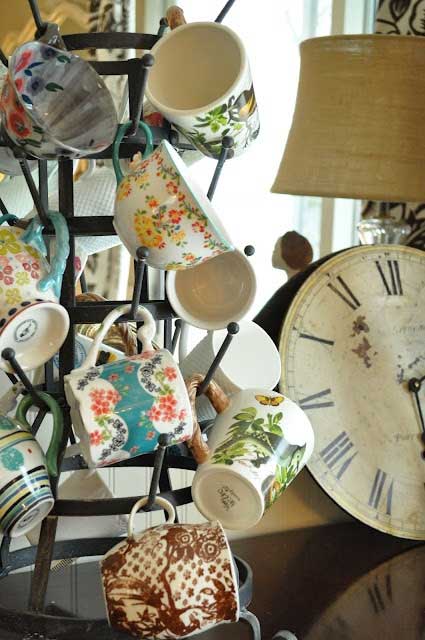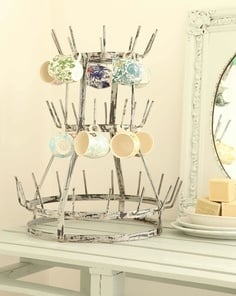 A very creative idea is to use a rack to decoratively dry herbs and other flowers.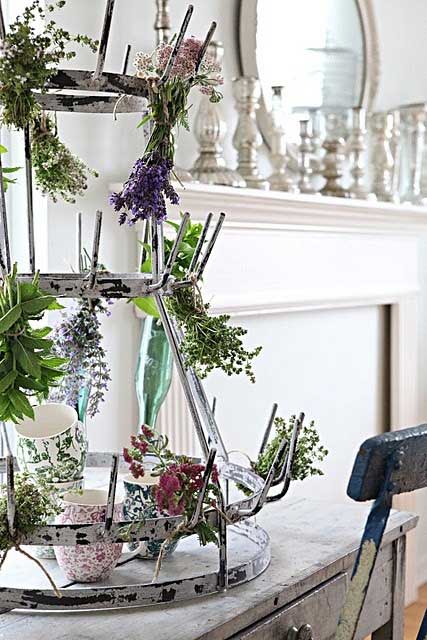 Here, one has been used to hold small jars of flowers for a decorative look.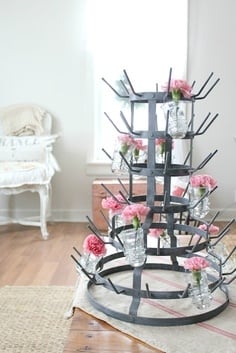 Even garden supplies look decorative when stored on a Bottle Drying Rack!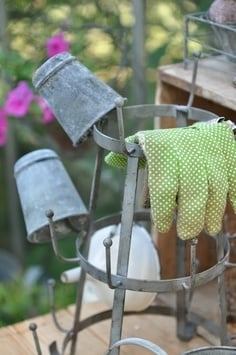 This Bottle Drying Rack has been turned into an amazing chandelier!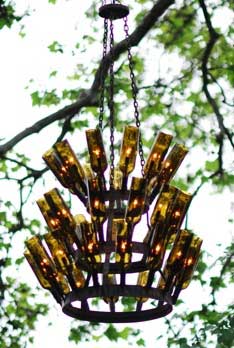 You could also use a Bottle Drying Rack to hold spools of ribbon, craft supplies, or even ornaments during the holidays.
This is on my MUST HAVE list for the upcoming antique faire. Fingers crossed that I find one!
Coming up in the Vintage Series:
Bannetons
Tin Ceiling Tiles
Lavabos
For more information on decorating with vintage pieces, visit my other posts:

Join the Community
Let's keep in touch! Get exclusive artwork plus the latest news delivered directly to your Inbox!