Recently, I came across this two-tiered basket at HomeGoods. I love a bit of the industrial touch, so I was immediately drawn to the mix of wire and rope. I snatched it up thinking it would be perfect in the kitchen, but when I got it home, decided it was just too big for the space I had in mind. I had every intention of returning it, but then it struck me, it would make a great centerpiece in the dining room!
I wanted something neutral and that would play into my look of Casual Elegance, so I added a mix of all my favorite things to pull the look together.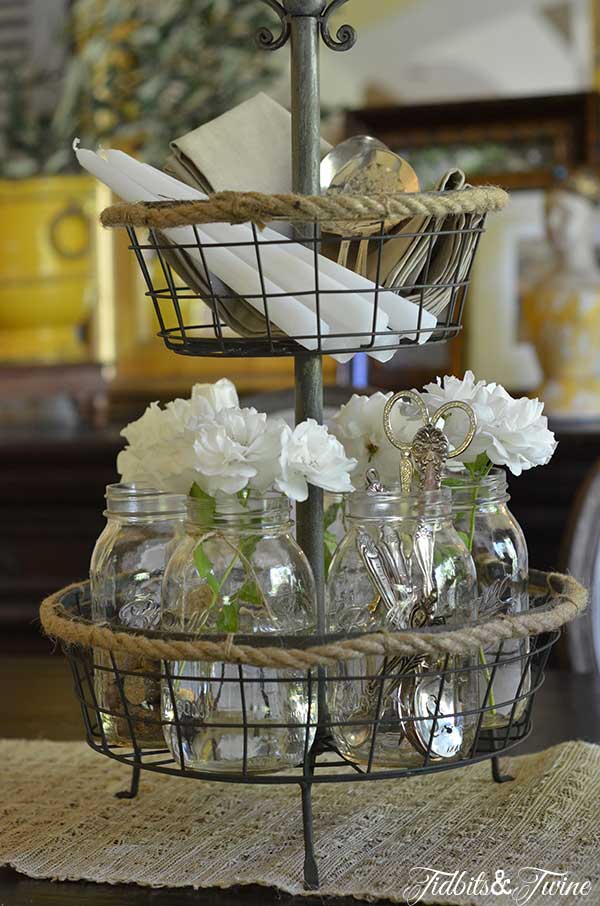 I used some linen napkins and added a few of my great-grandmother's serving pieces. I like that the linen provides an organic look and ties in with the rope on the basket. The silver adds a touch of elegance, even despite the tarnish.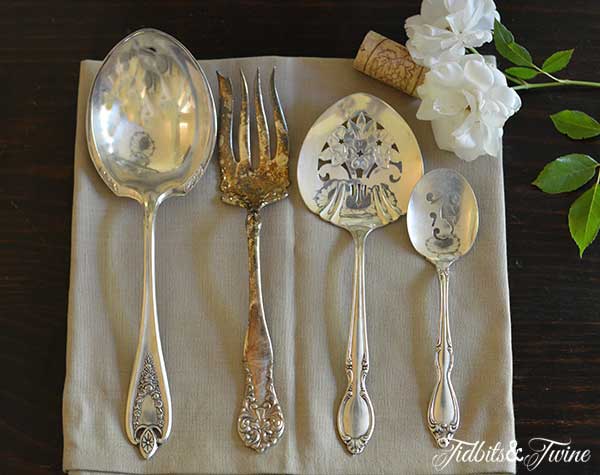 I placed a few pieces in a Mason Jar along with some other flatware, and a few pieces in the top tier of the baskets along with some white taper candles.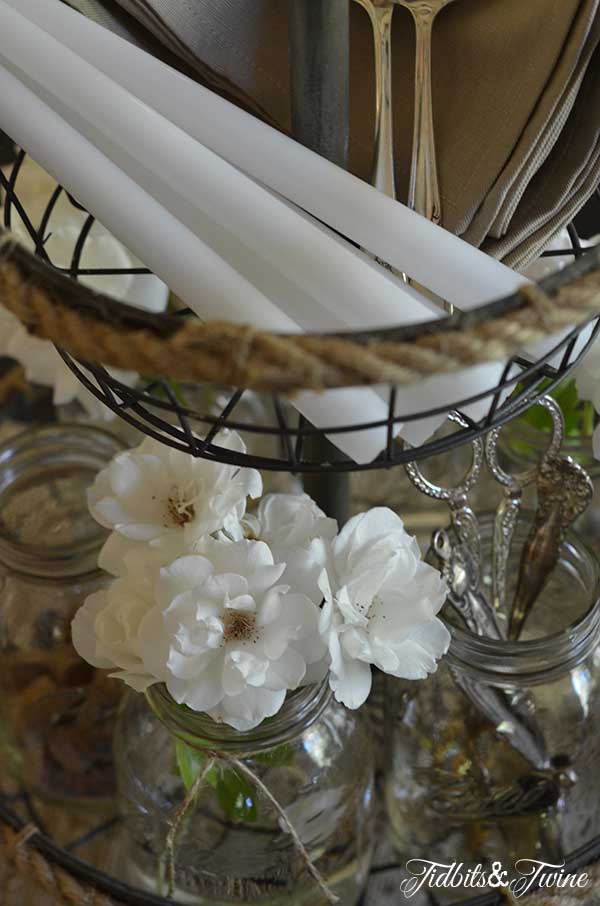 I added a few roses from my garden in a Mason Jar tied with twine. (Okay, I know these aren't the prettiest of the rose varieties, but I love my Iceberg roses because they bloom continuously from Spring through Fall.)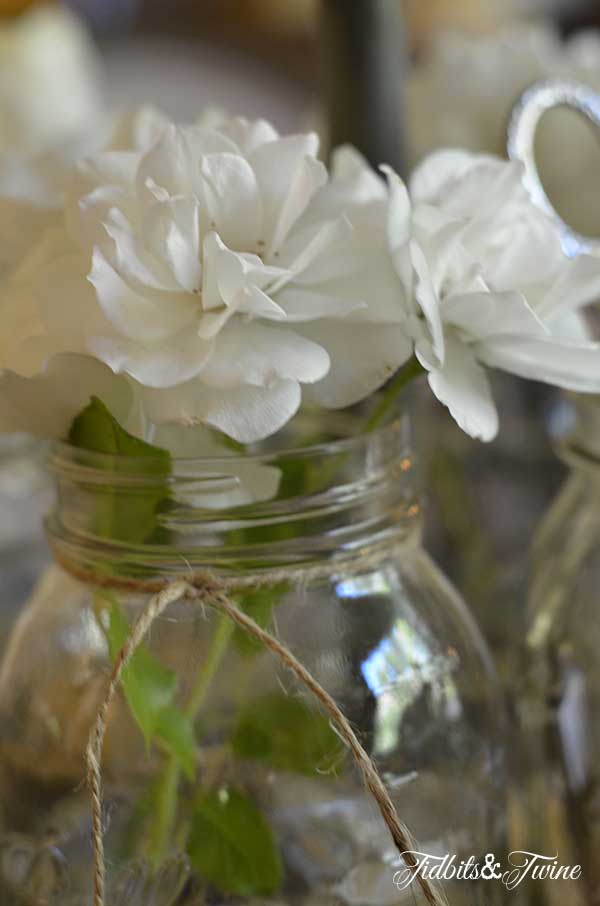 Another Mason Jar holds an assortment of wine bottle corks that I typically use as filler in greenery displays.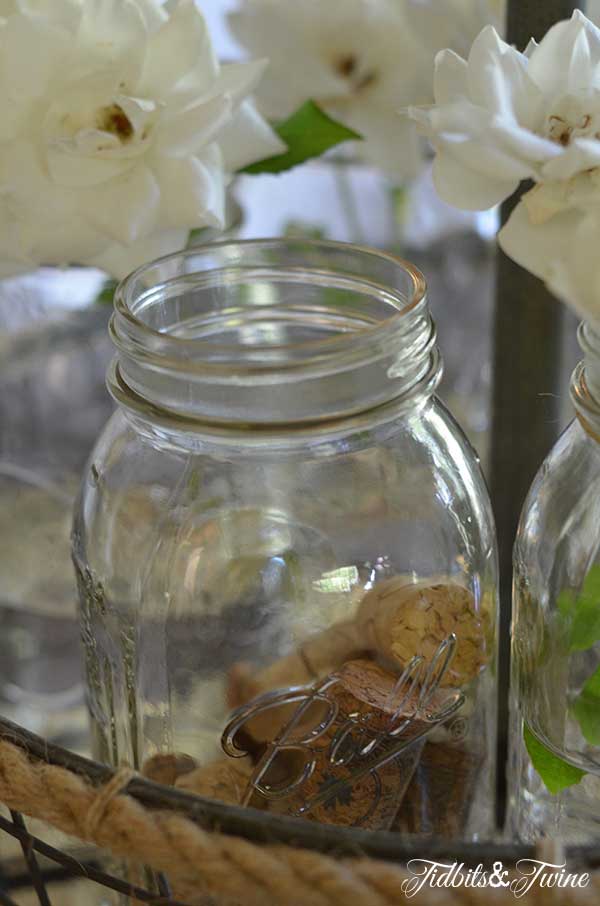 And that's it! A simple, Casual Elegant centerpiece. I don't plan on keeping this on the table when eating in the dining room, but I like the look of it as an everyday display.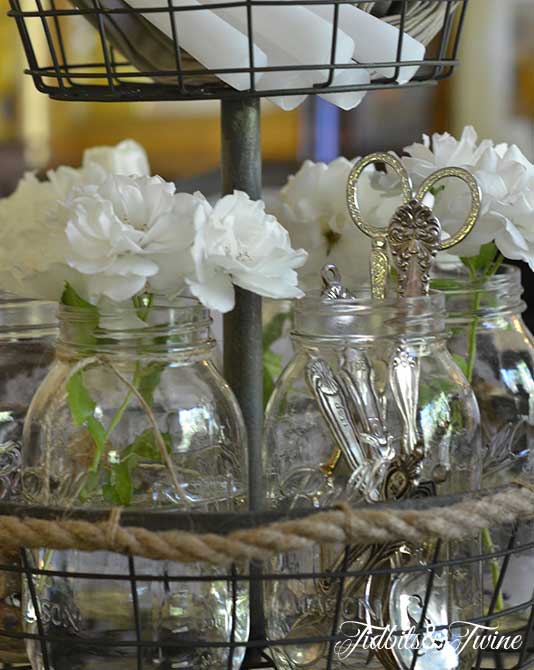 And did you know that 2013 is the 100th anniversary of the Ball Mason Jar? For more ideas on how you can use Mason Jars, read 22 Creative & Decorative Uses for Mason Jars.

Linking up at:
Join the Community
Let's keep in touch! Get exclusive artwork plus the latest news delivered directly to your Inbox!