This wine country home is a neutral-lover's dream! Ample texture creates interest in the beautiful setting of Sonoma County.
I thought it would be fun to share a tour of a wine country home. Okay, to be fair, it's my parent's home.
The home I grew up in.
Looking back, I think my love of decorating came from my mom. She was always switching things around when I was a kid (although to this day she'll deny it).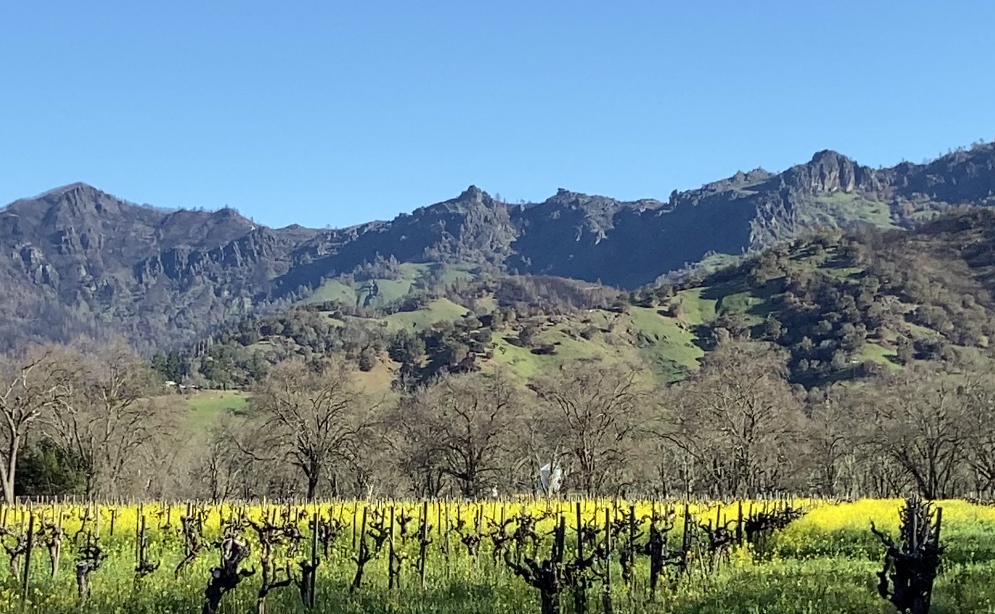 My mom has a very traditional decorating style. She loves earth tones including beige, brown, gold, deep red, and terracotta. Her front yard reflects her love of these colors….and her love of Japanese Maples.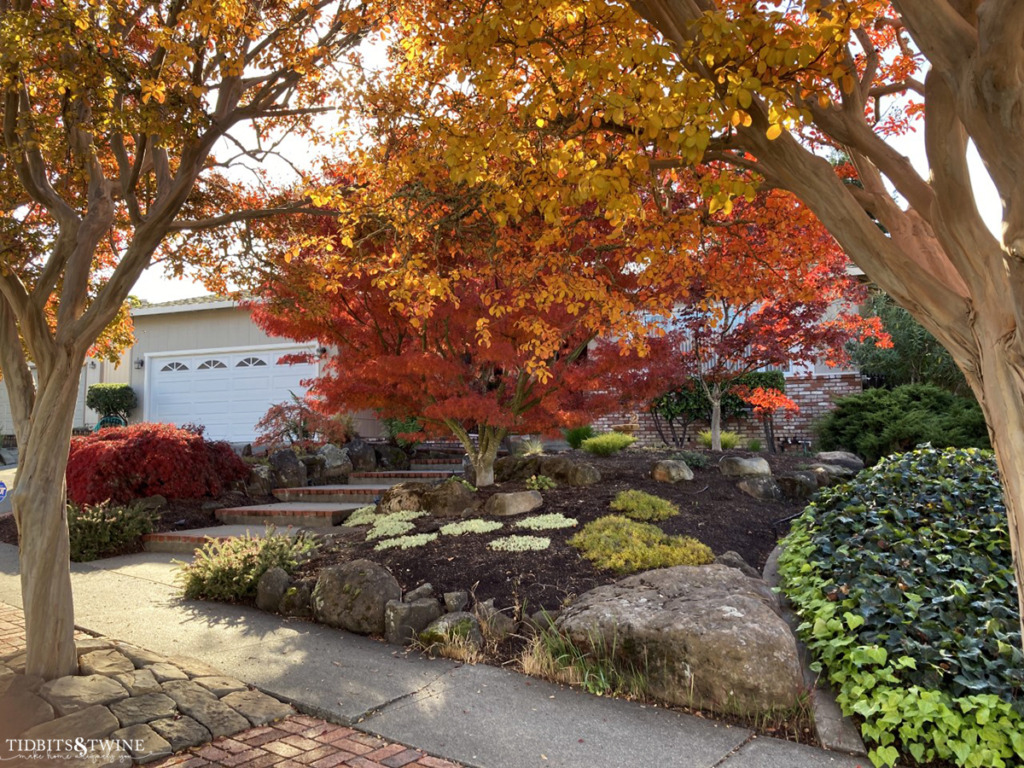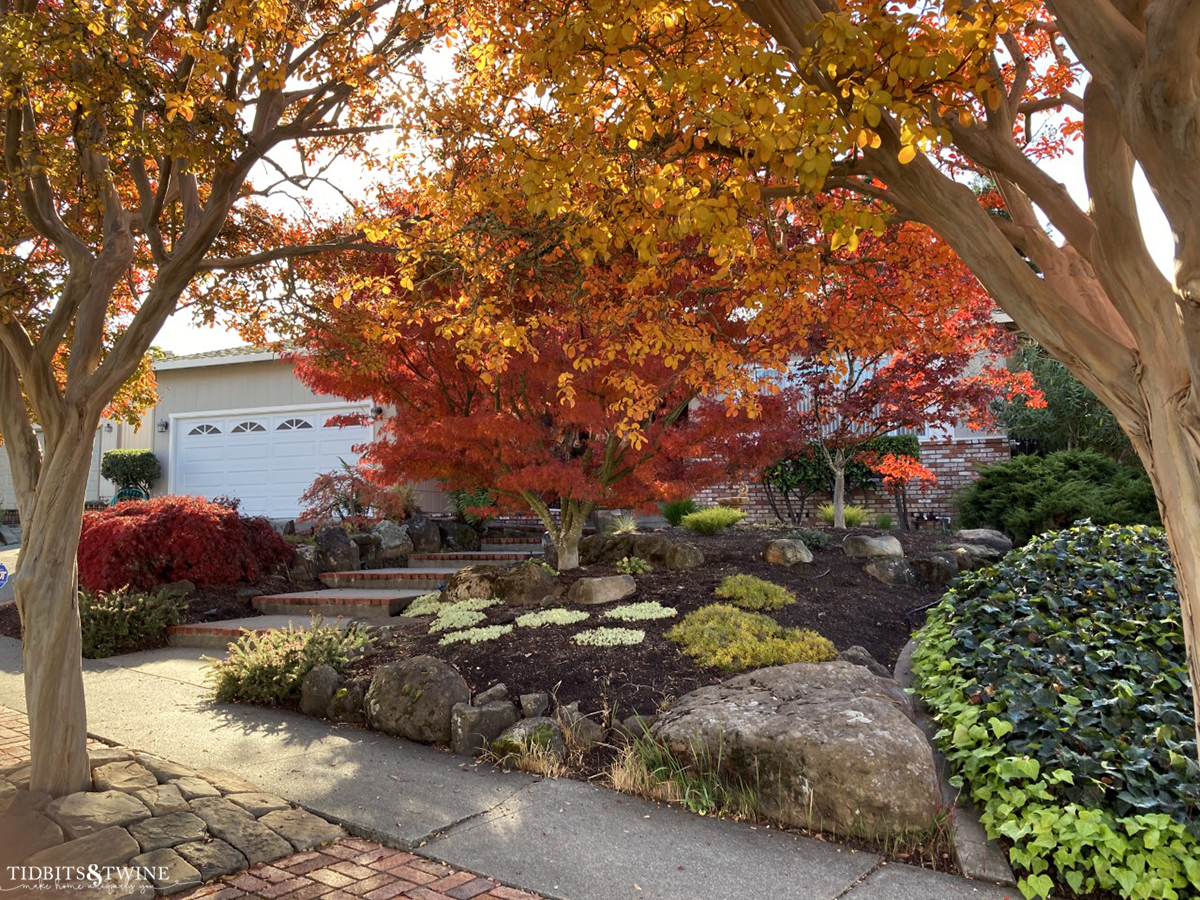 Now to be fair, my mom had no idea I was going to photograph her house on my recent visit. Thankfully, she's always tidy so I knew her home would be photo-ready.
Formal Living Room
To the right of the front door, there is a formal living room with a beautiful sectional tucked up in the corner. There's a tufted leather ottoman that serves as a coffee table with a basket tray on top.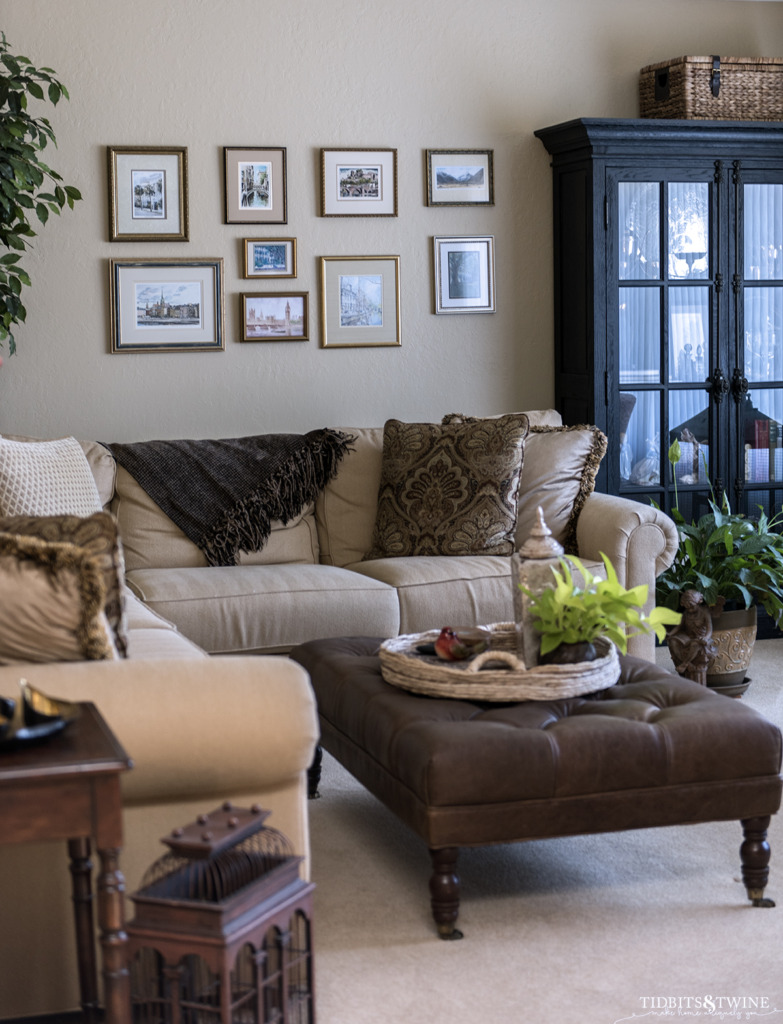 The back wall of the living room has a gallery wall featuring small paintings of places that she's traveled.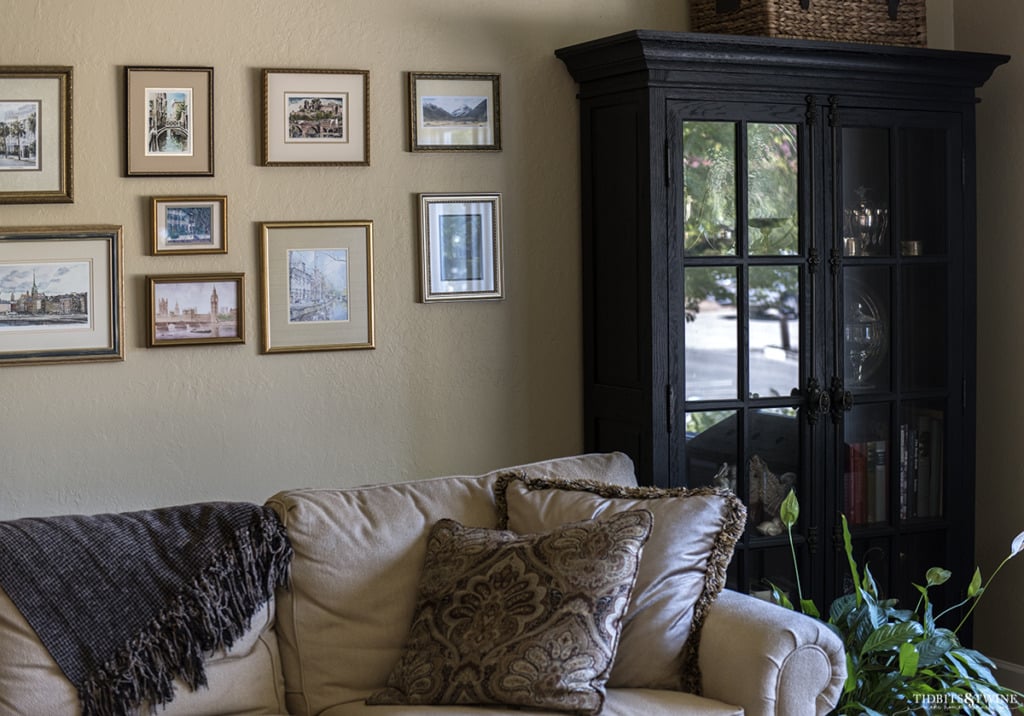 Family Room
The family room is open to the kitchen and has built-ins that surround the brick fireplace. My mom's quilt, Floral Fantasy, is her original design and is hand-appliqued.
Some years back, my parents added on to the house and expanded the family room to include the eating area.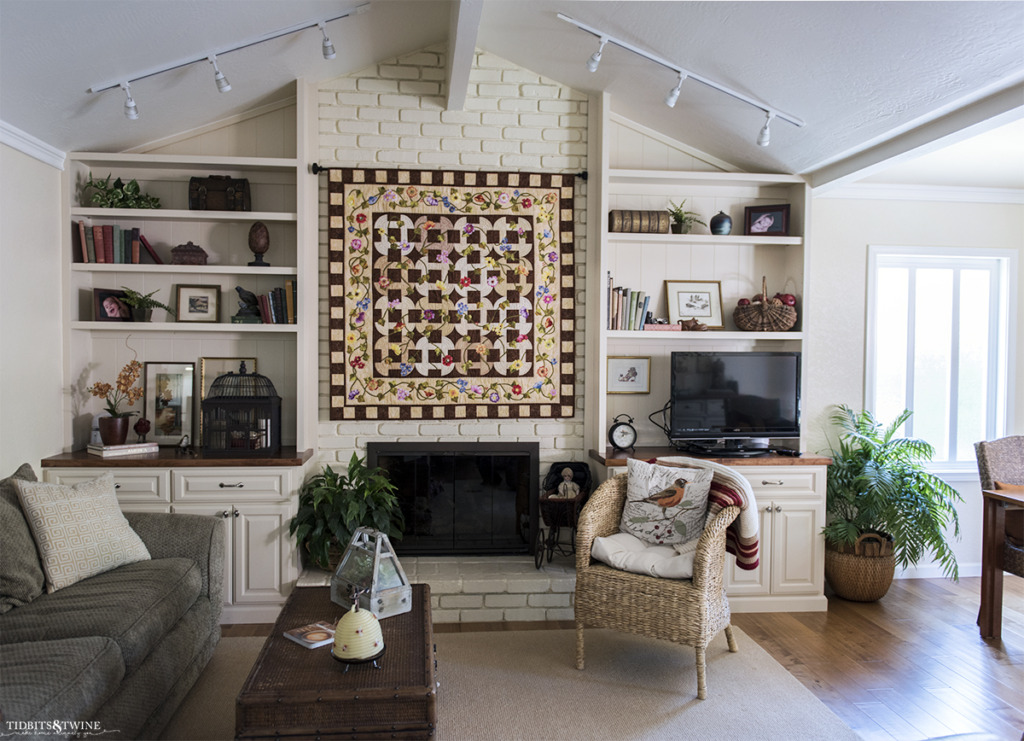 Like me, my mom loves a vignette! Lately, she's been adding some antiques throughout the house, including framed water colors done by my great-grandmother.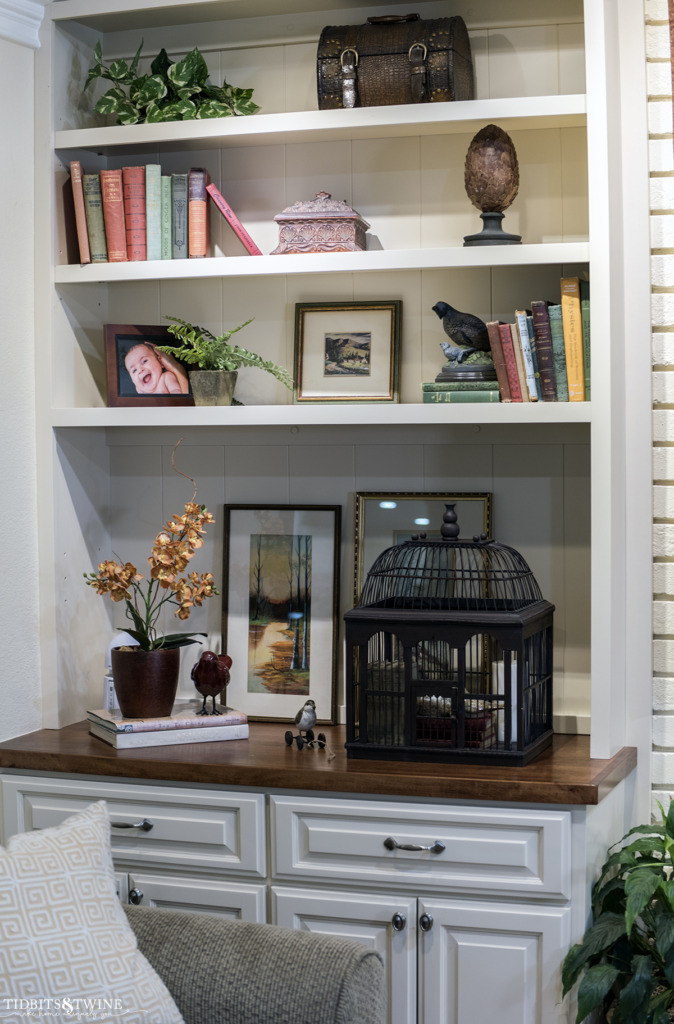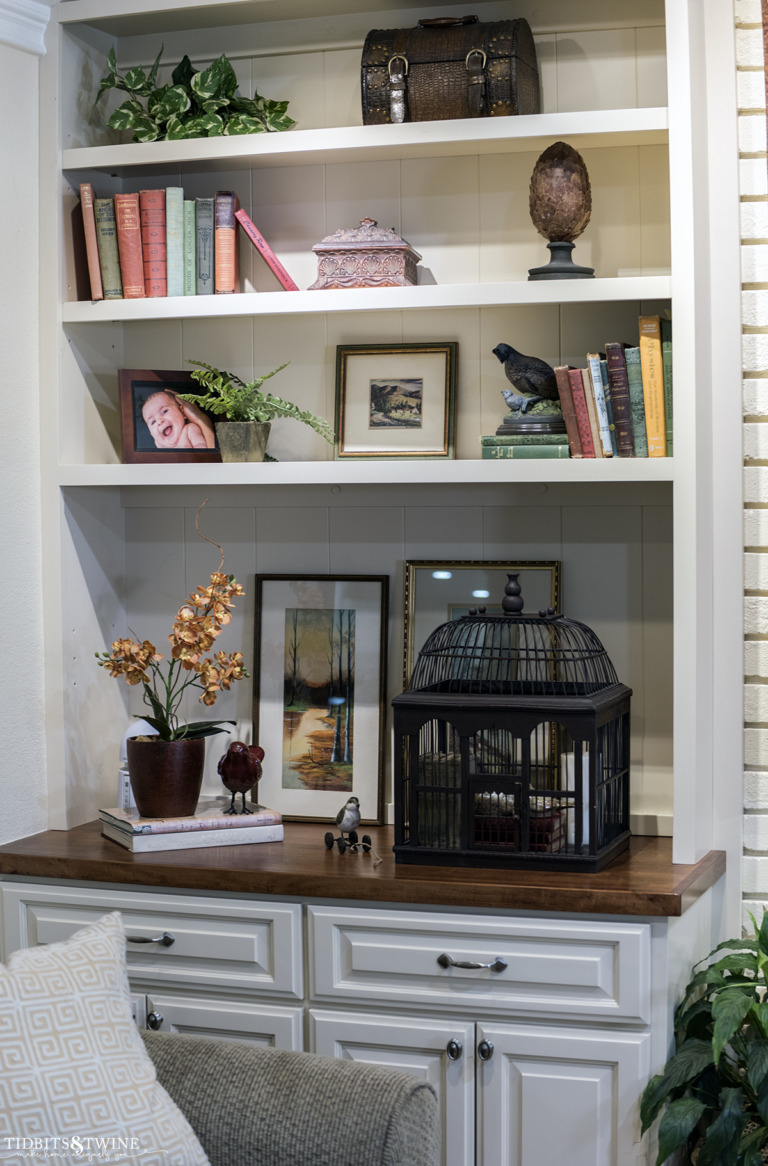 The back patio is accessible from the kitchen eating area and I love this display that my mom has by the door.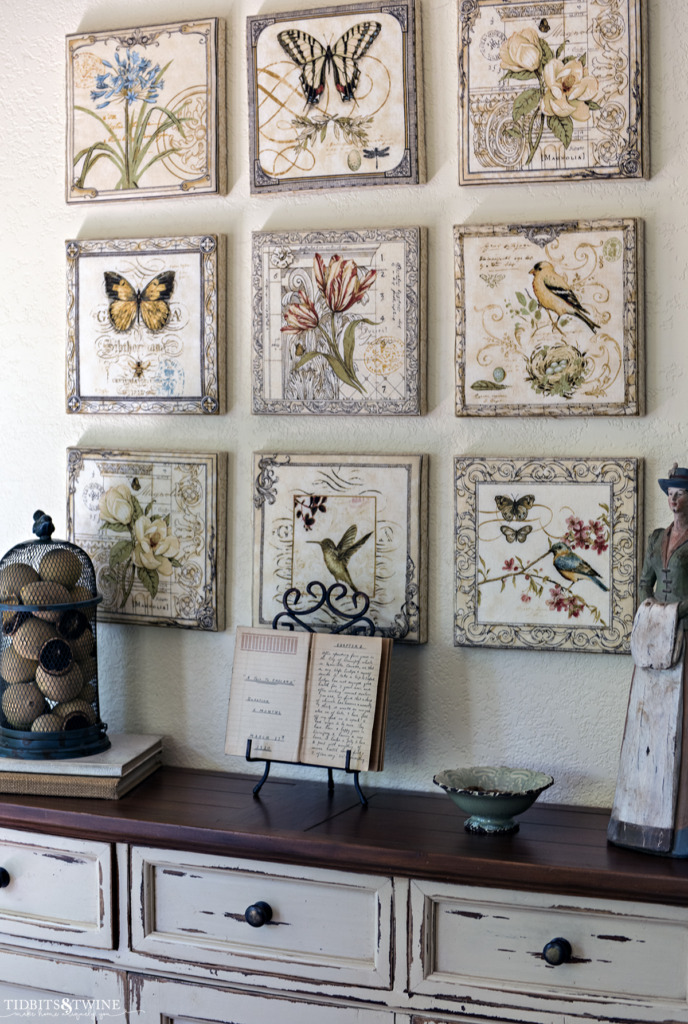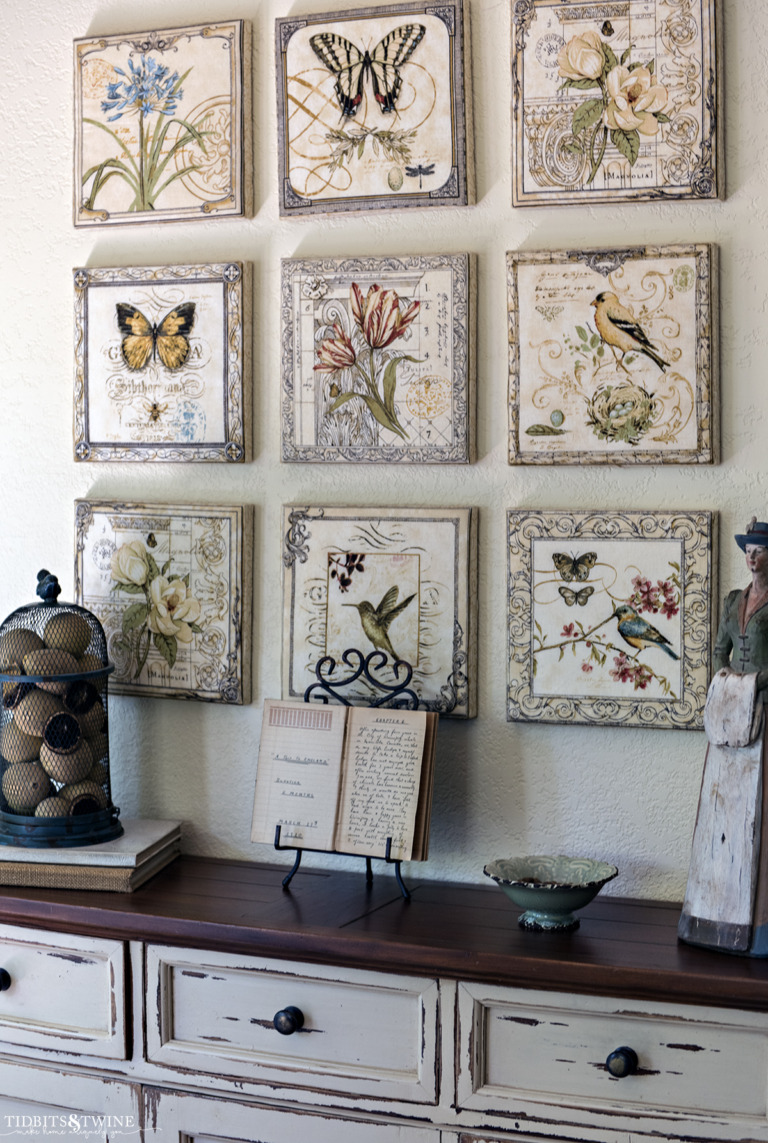 The book on display is my great-grandfather's journal, written in 1920.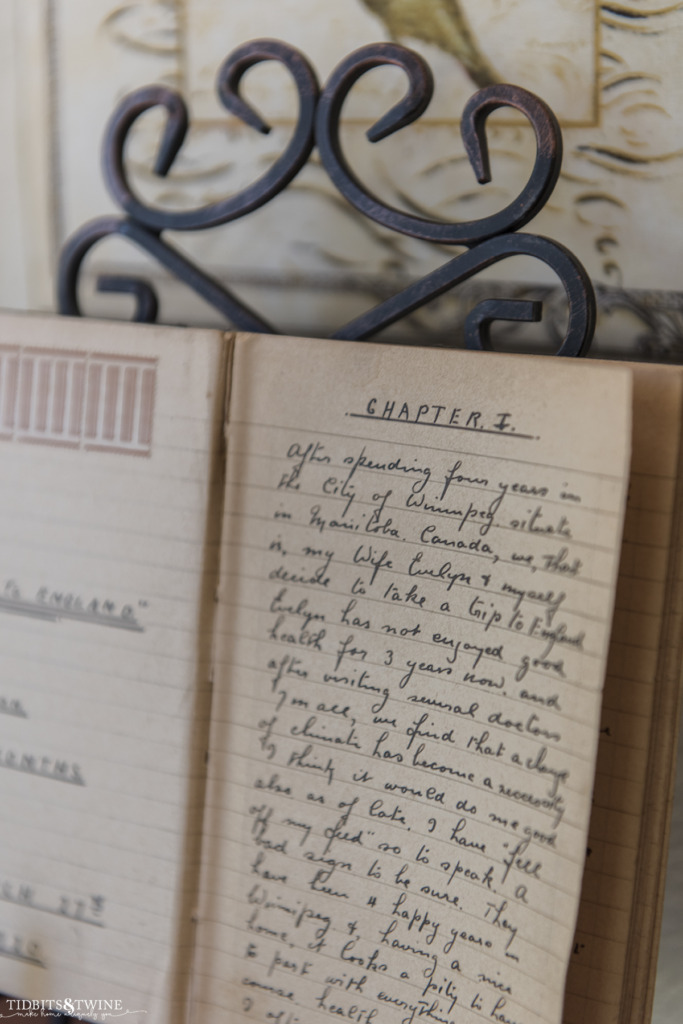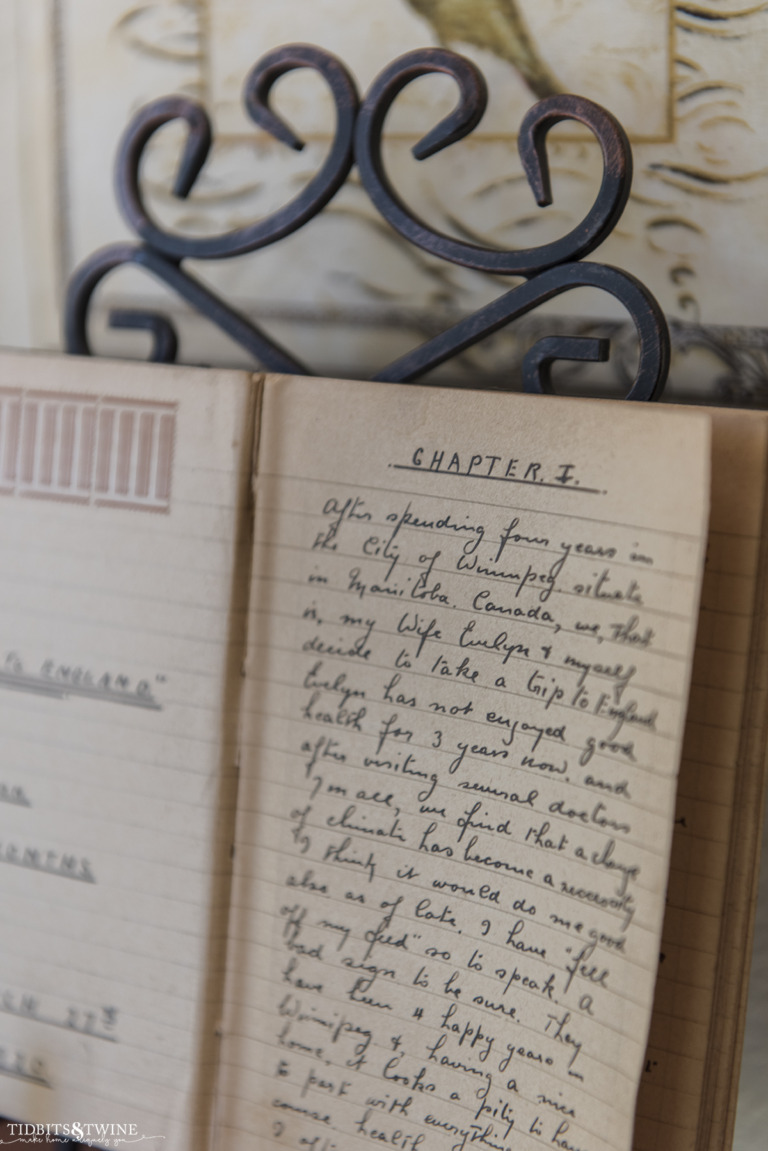 Dining Room Turned Home Office
Growing up, we had a formal dining room that we used a couple of times a year. But after my brother and I moved out, my mom ditched the dining table and turned her dining room into a home office.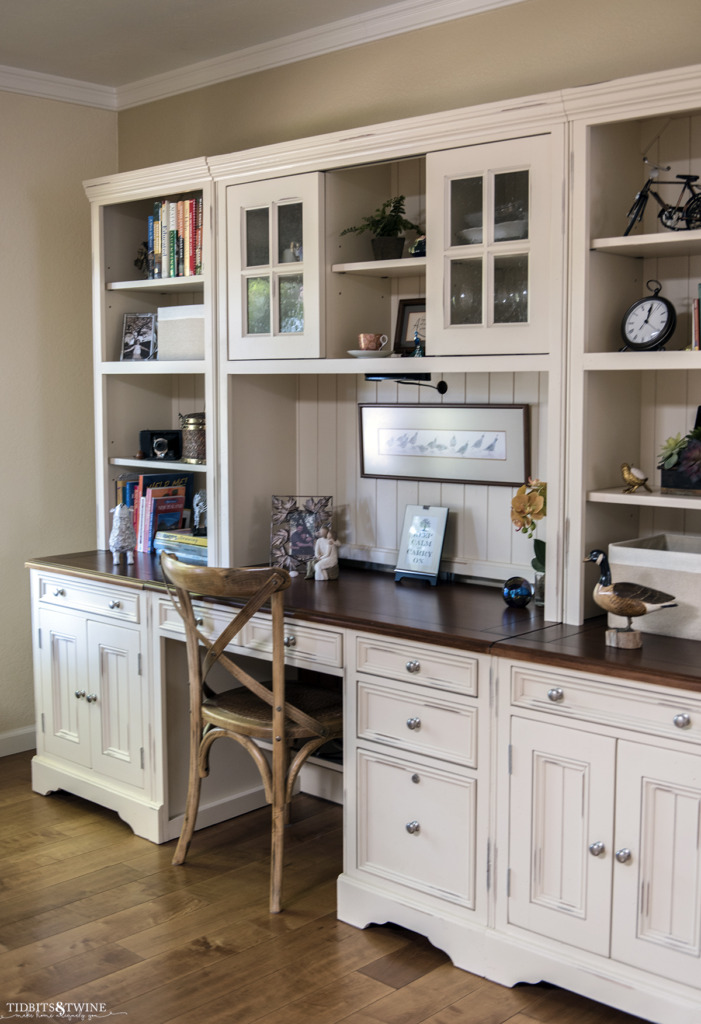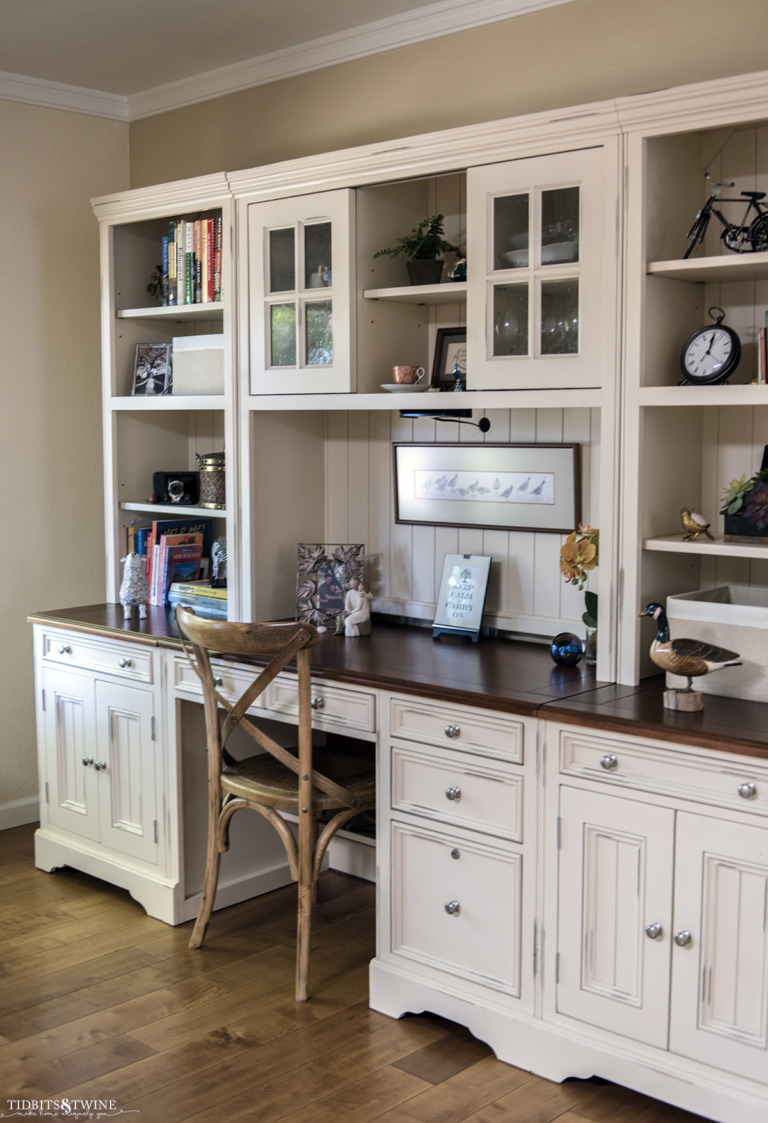 Guest Room
Sometime after I added two twin beds to my guest room, my mom did the same. This used to be my bedroom as a kid when I lived here!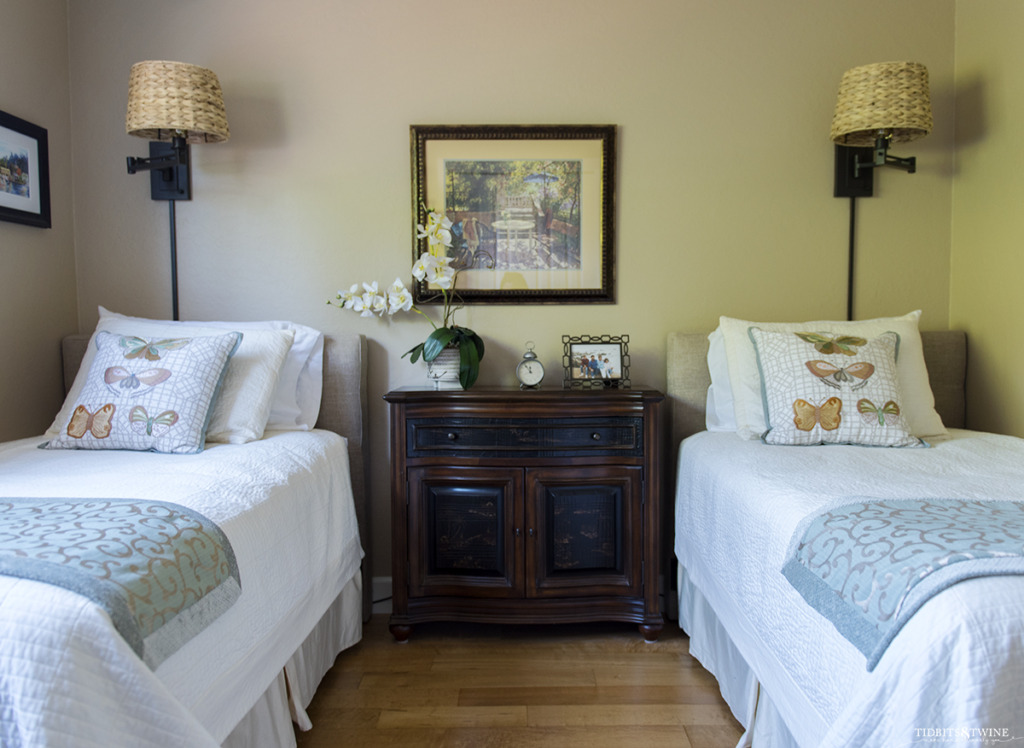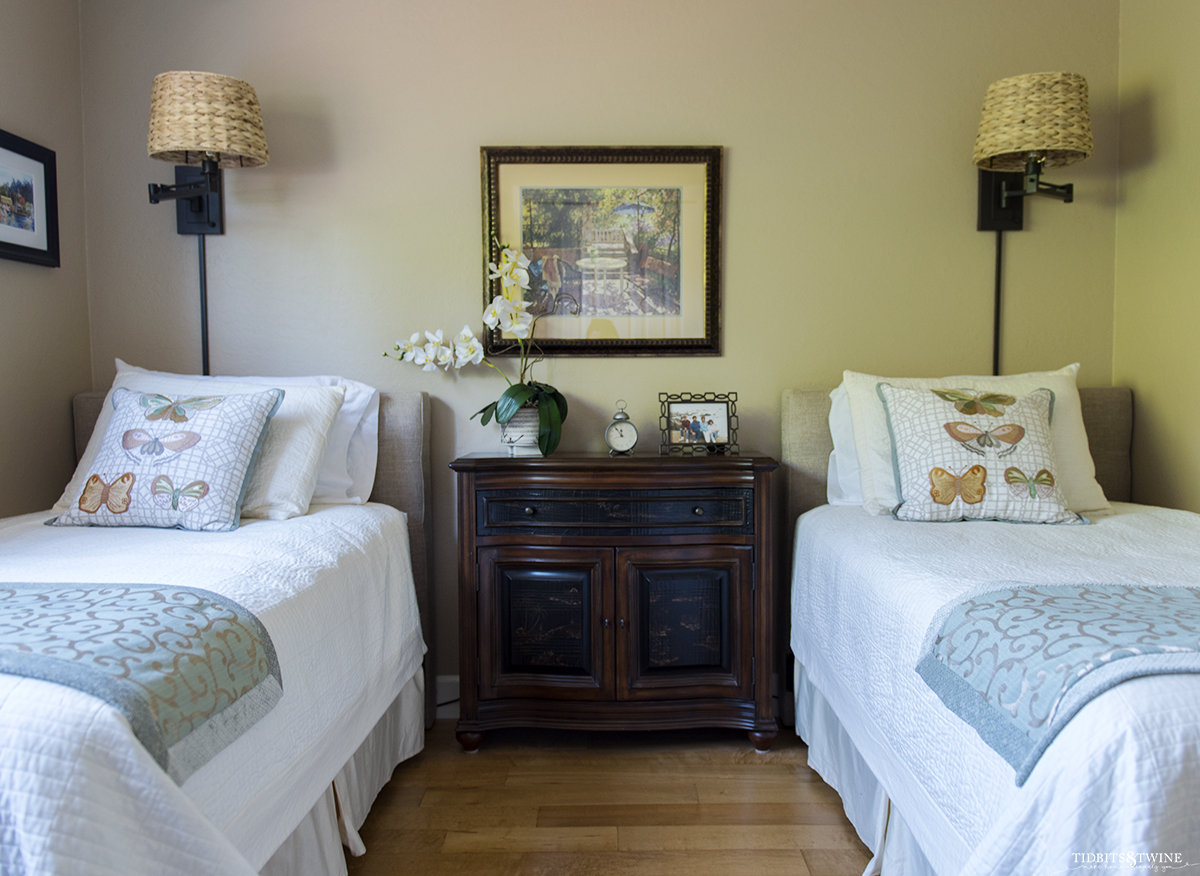 Sewing Room
Now I promised my mom I wouldn't photograph her sewing room because it's "creatively cluttered", but I'd be remiss if I didn't show you how many quilts my mom has! She's a very talented quilter and has run out of room to display them, so most are stacked up here.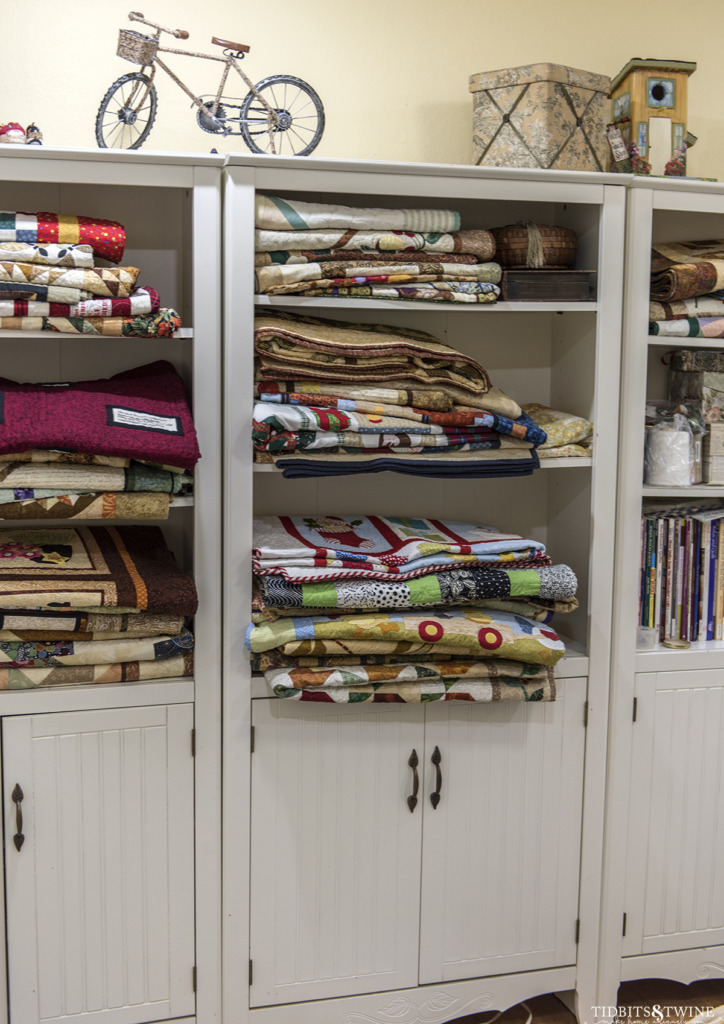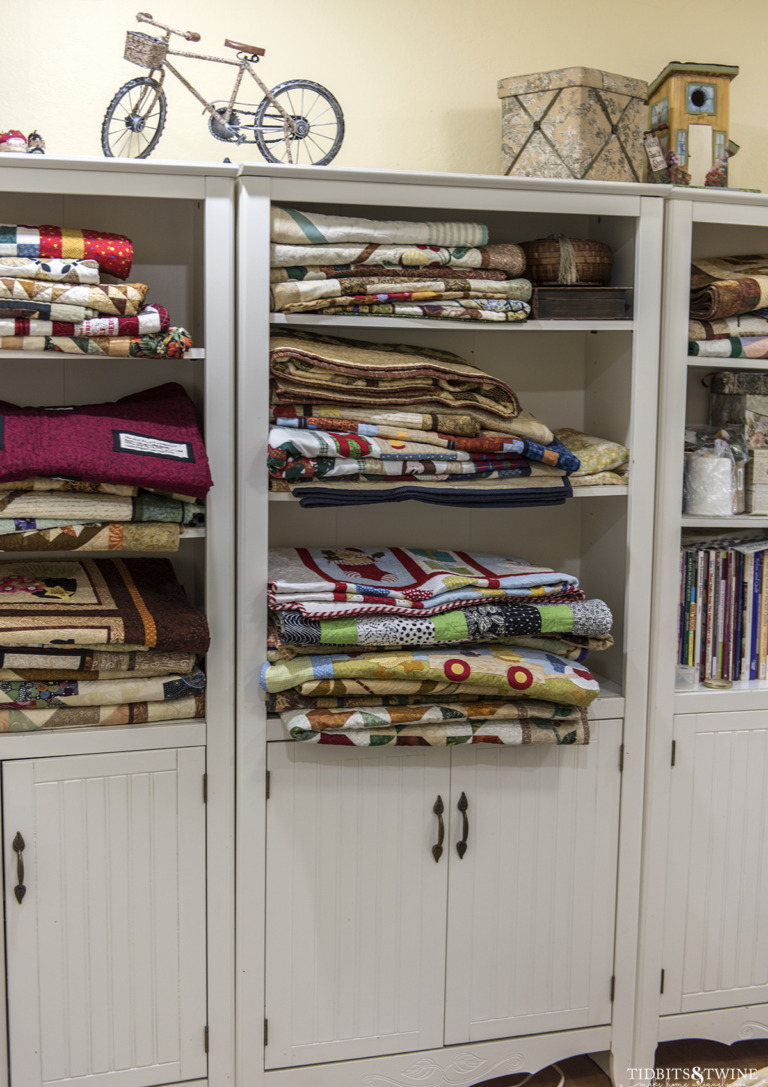 Her newest hobby is beading. No, not jewelry or something practical. Instead she used the world's tiniest beads to make little tiny beaded boxes with lids! They're beautiful and take an enormous amount of skill to create.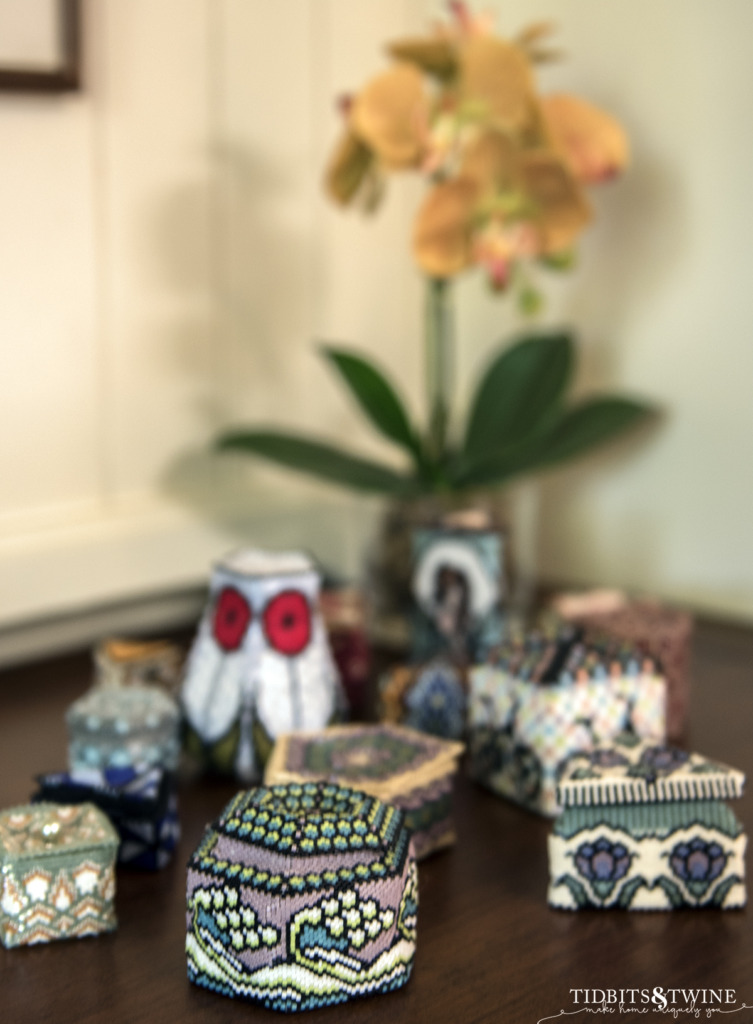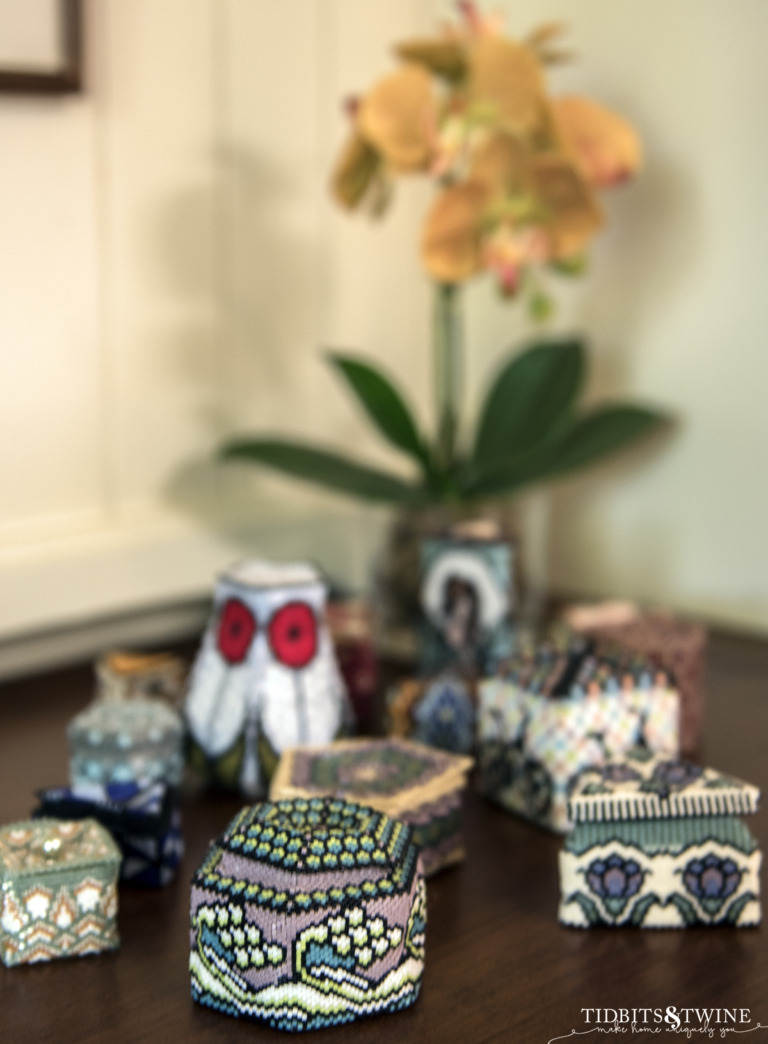 Backyard
With the drought we're facing, my mom hasn't spent time planting her garden this year. But one thing I noticed is that her ratio of statuary to plants is quite high! Everywhere I look, there's a small animal tucked away somewhere!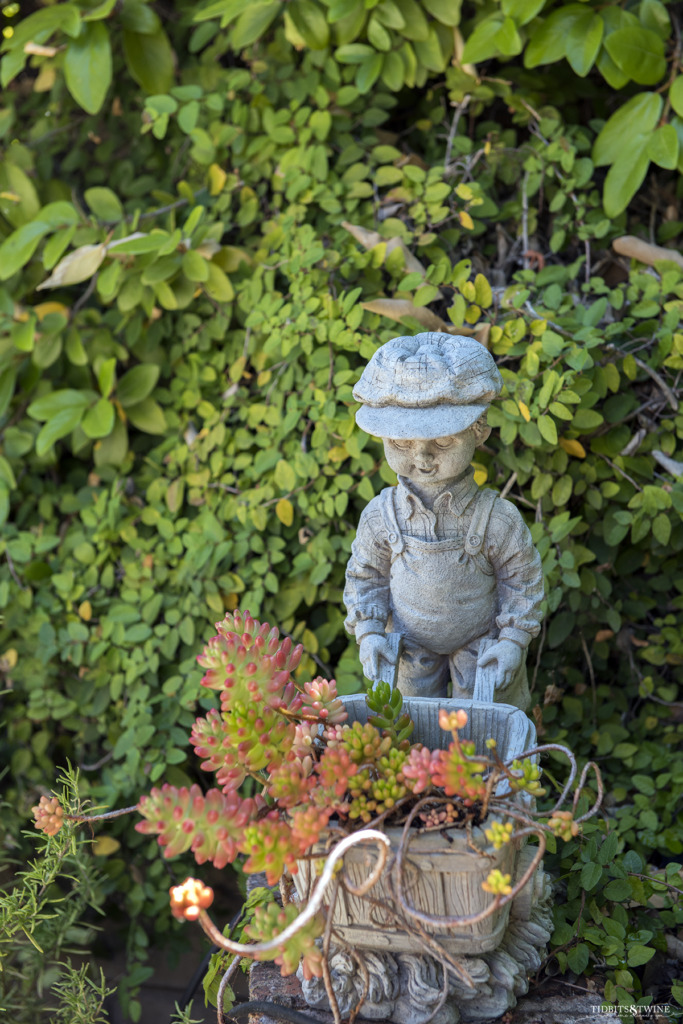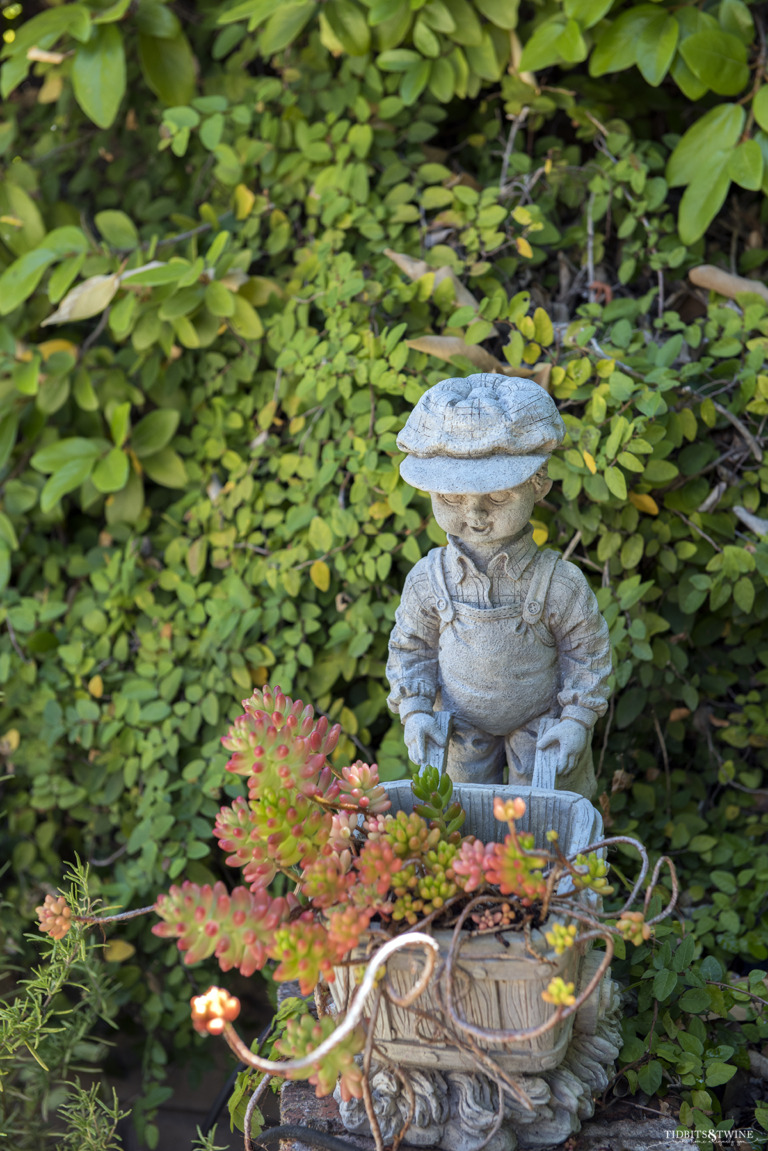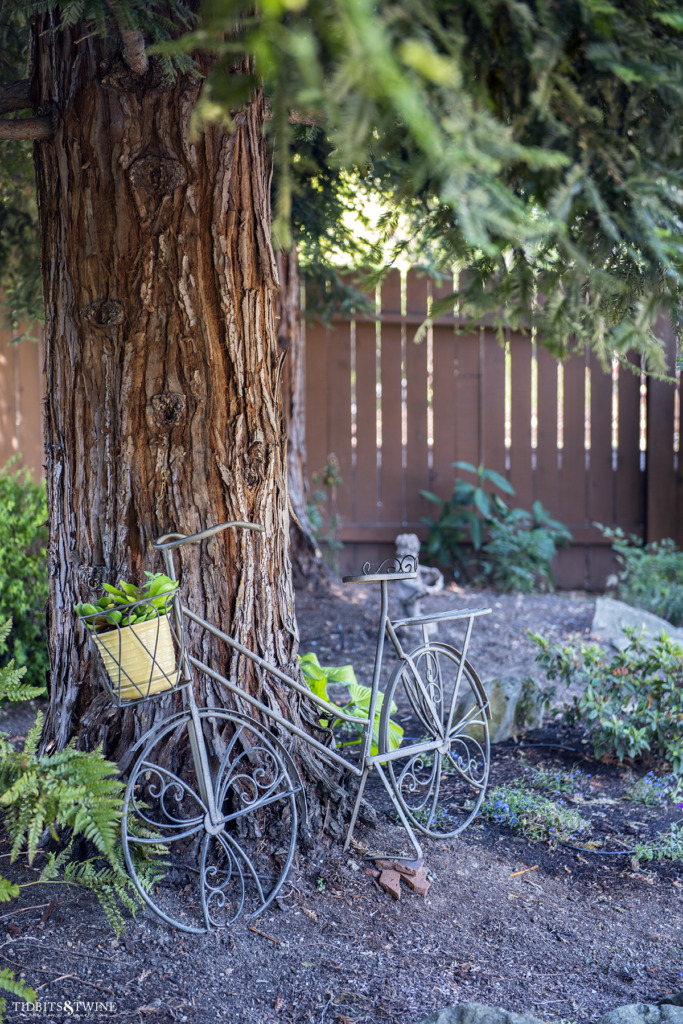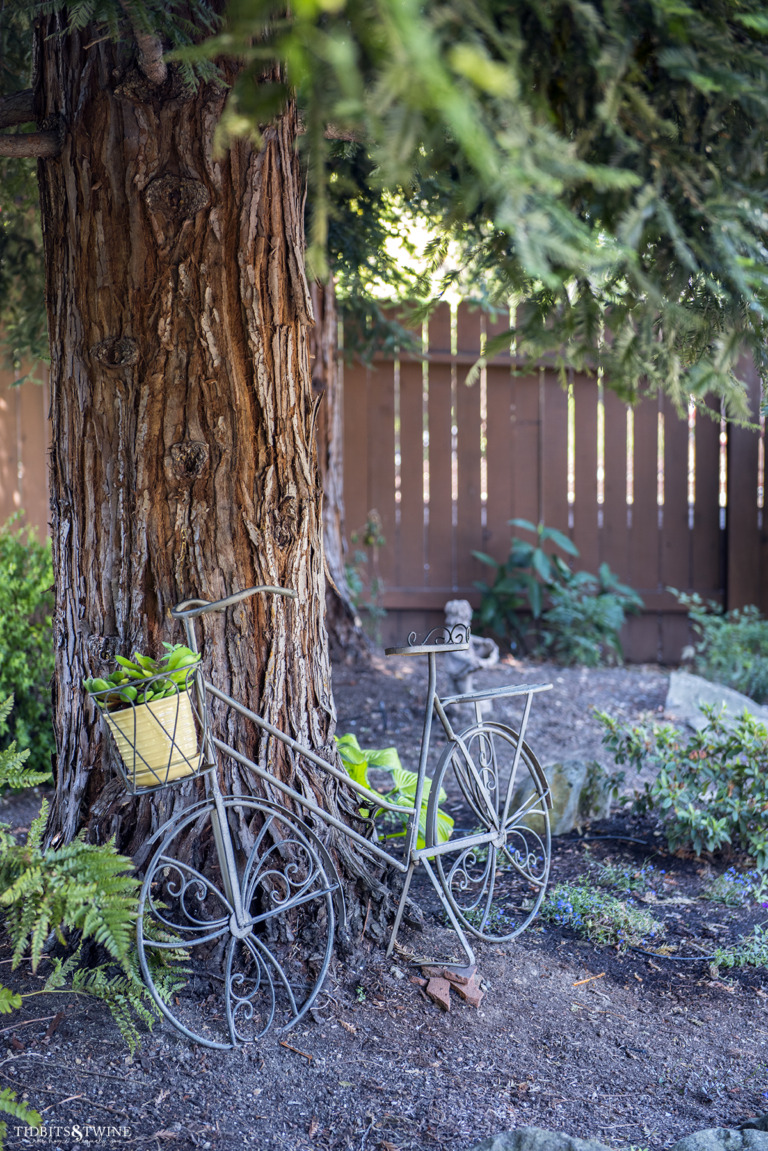 And because no home tour is complete without a dog, here are the four dogs that were at her house over the weekend. My two girls, Mimi & Phoebe, are in the middle!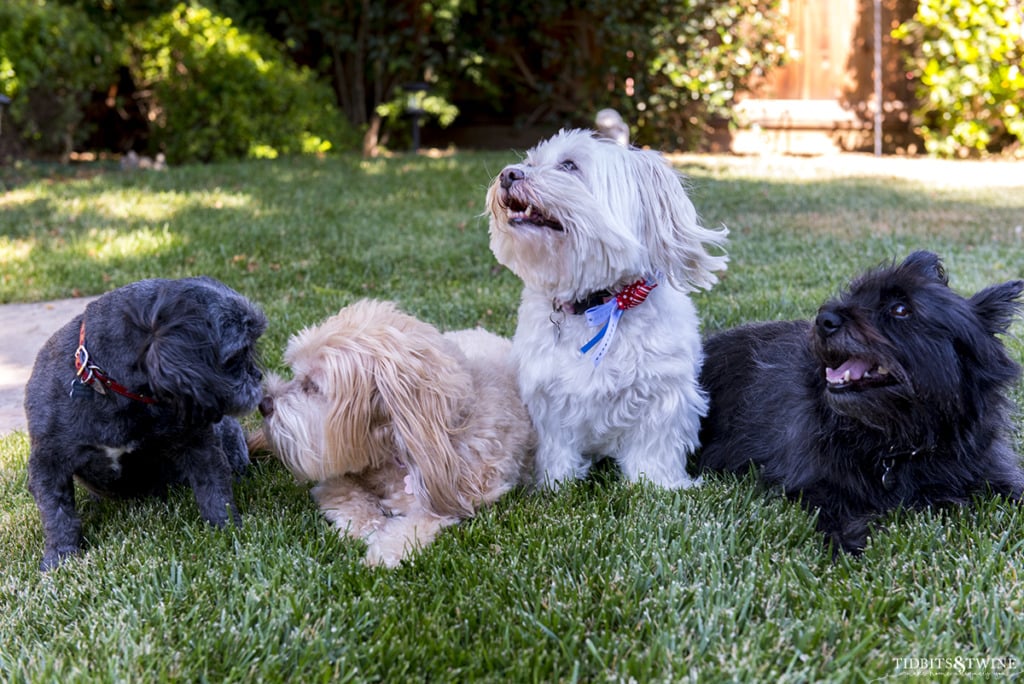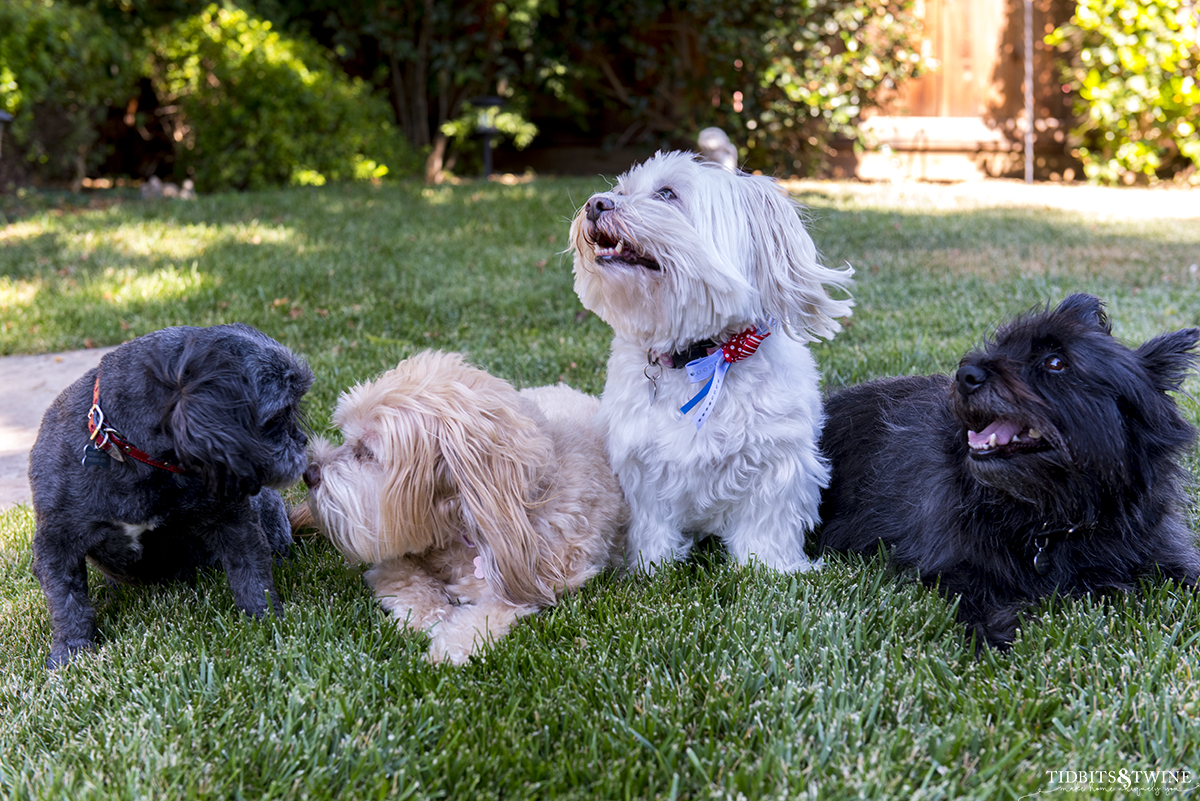 I hope you enjoyed the tour!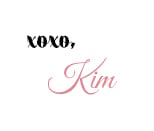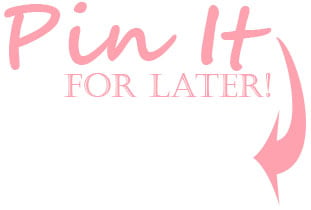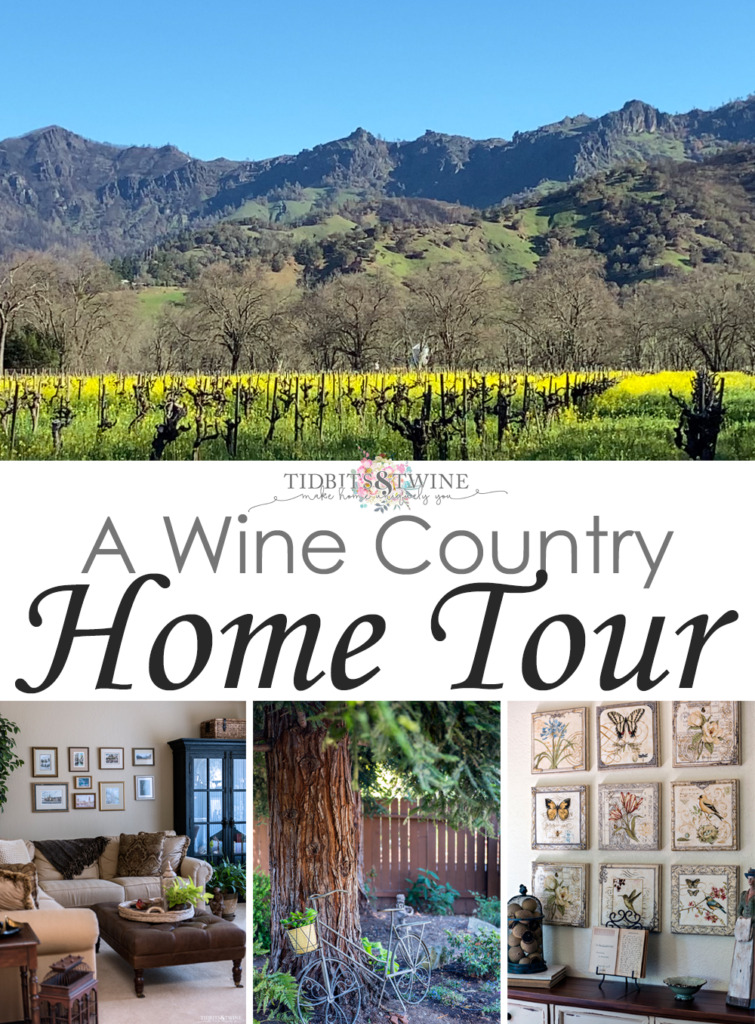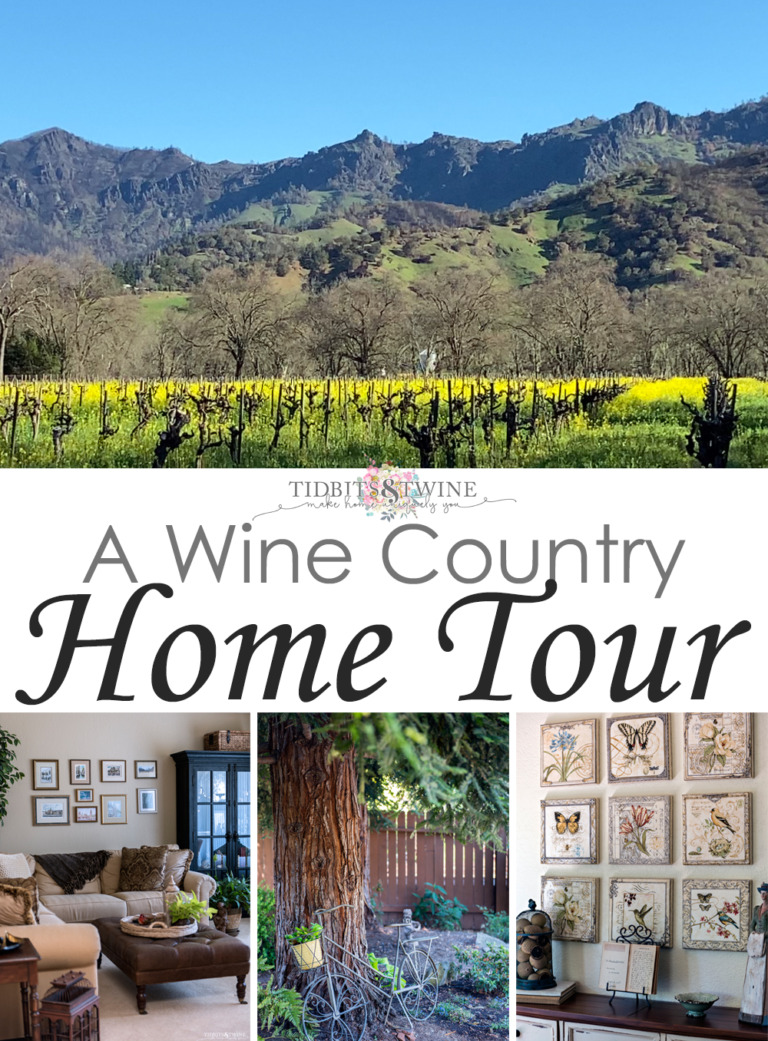 Join the Community
Let's keep in touch! Get exclusive artwork plus the latest news delivered directly to your Inbox!