A look at the gorgeous work and design philosophy of Loi Thai, of Tone on Tone. He is widely known for his use of a neutral color scheme mixed with French and Swedish antiques to create elegant, yet livable spaces.
I first became aware of the amazingly talented Loi Thai at least 10 years ago when I saw his shop featured in a magazine. I was instantly in love with his use of French and Scandanavian antiques, not to mention his stunning landscape designs.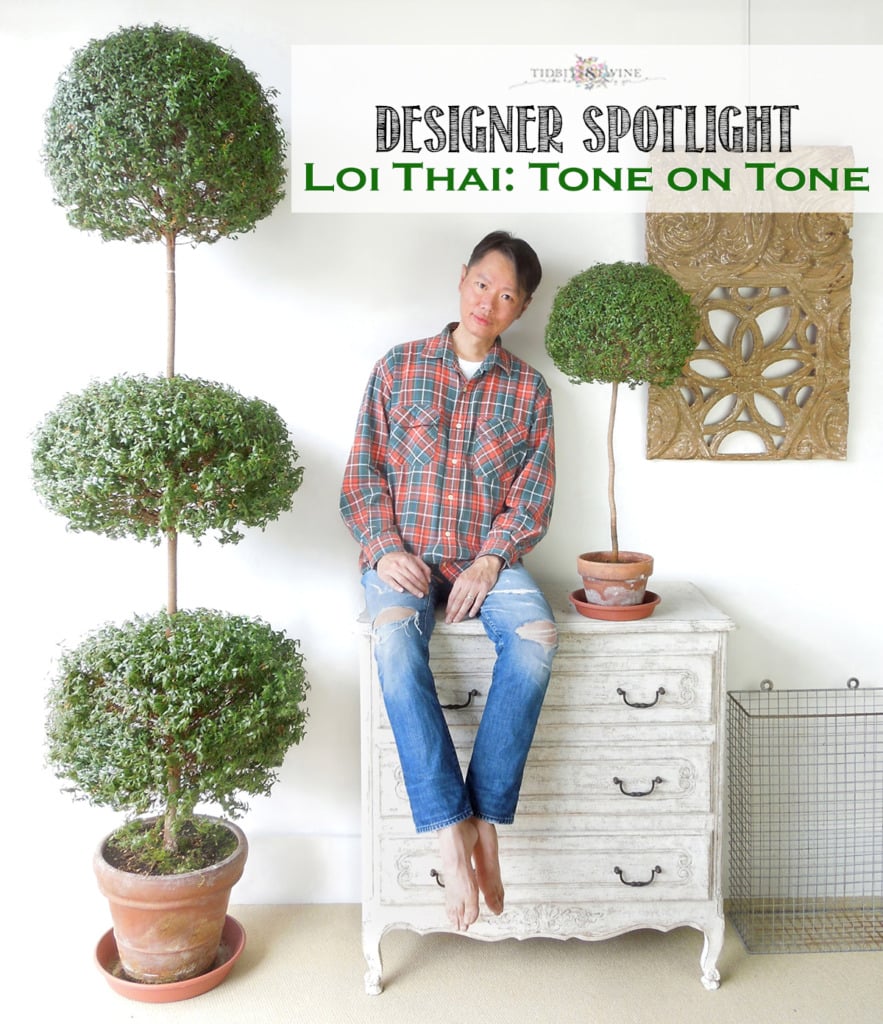 So let's dive right into today's post and learn more about Loi Thai of Tone on Tone!
What is Tone on Tone?
In design terms, tone on tone refers to using various hues of a small selection of colors (usually neutrals) in a space. Essentially, you color layer the various hues via the use of fabrics, textures, paints. etc. Tone on tone styling is therefore slightly different than a monochromatic color scheme in that it might use more than one color in its approach.
Tone on tone design results in a visually interesting space that has a sophisticated and approachable look.
Loi's business, Tone on Tone, is aptly named because one look at his designs and you'll know that he is an expert at tone on tone styling!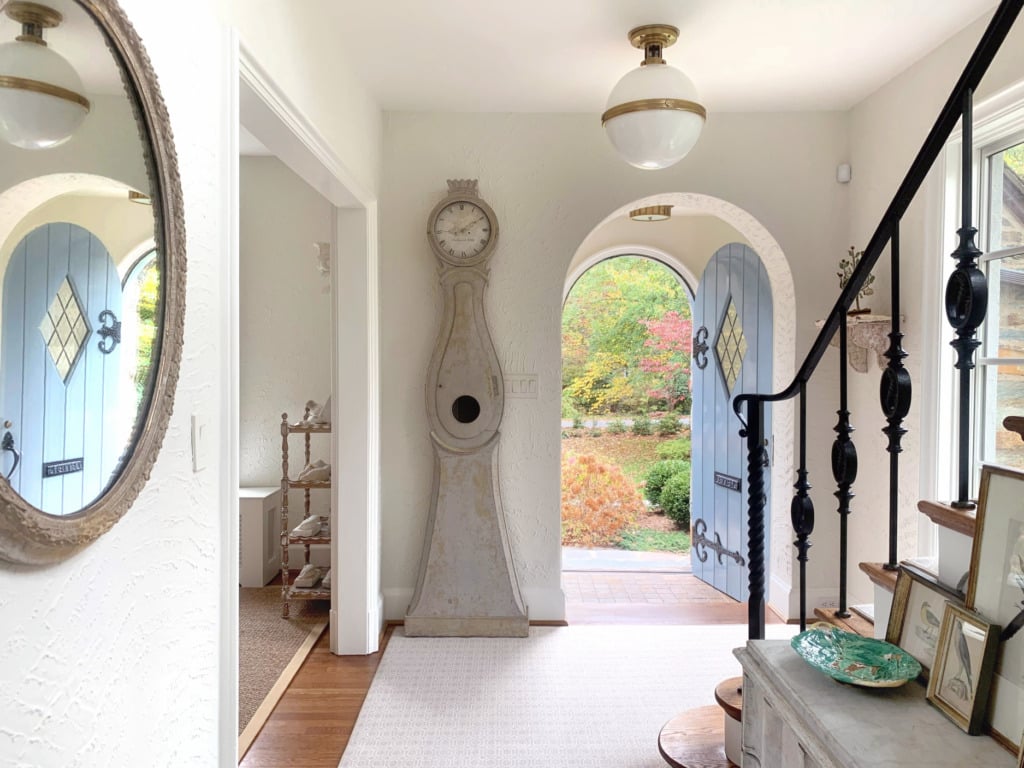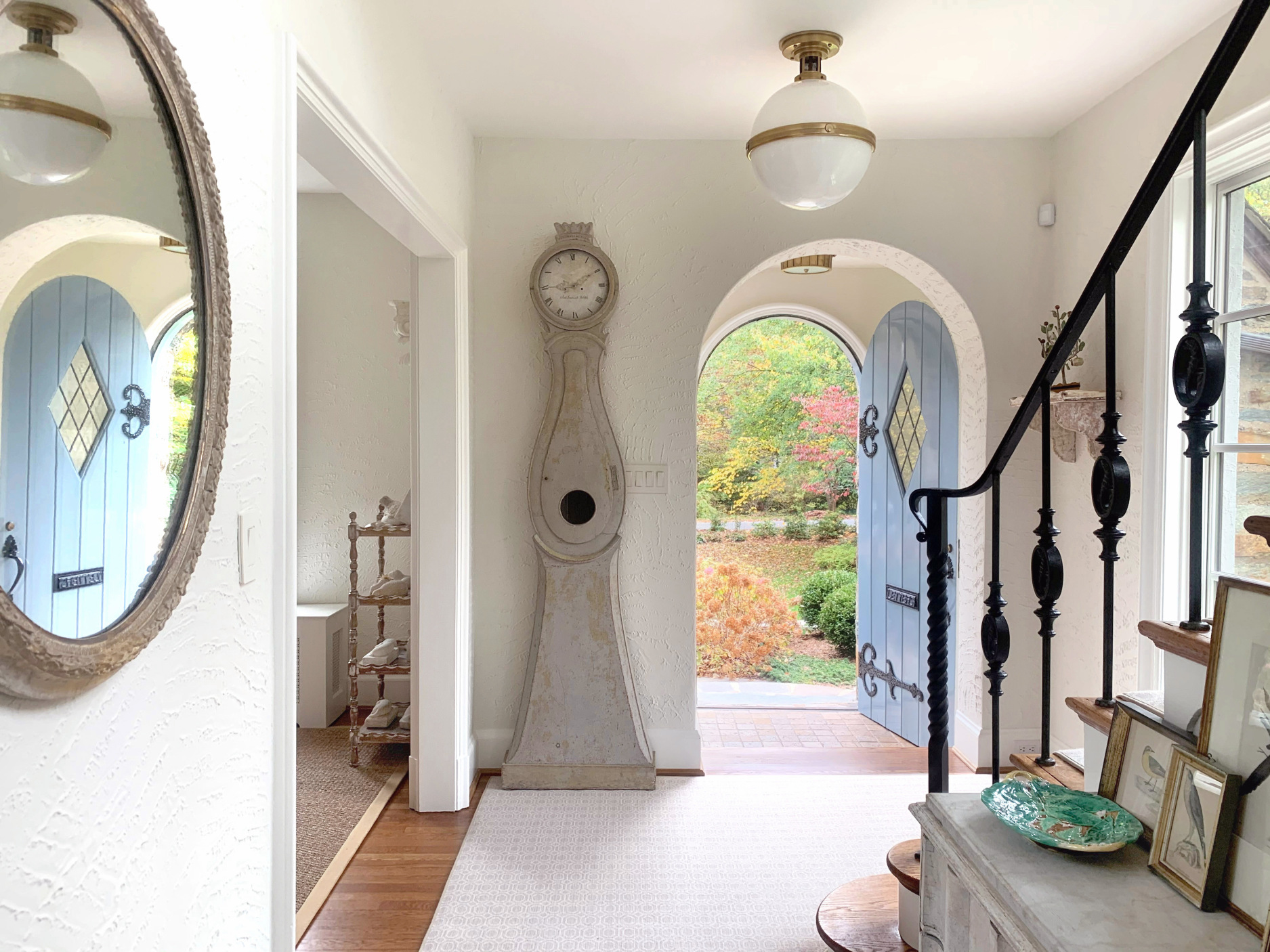 Loi Thai's Career
Loi Thai once had a career at the Smithsonian Institution but left to open his antique shop, Tone on Tone, in 2004 with his partner Tom Troeschel. It was around this time that I first became aware of Loi and his incredible talent for styling.
While running his shop, Loi became a respected authority on Swedish painted furniture and his Scandinavaian and European antiques were a huge drawer for designers, collectors and retail clients alike.
After 15 years in business, Loi closed his shop so that he could focus full-time on his design business, Tone on Tone Designs.
Loi Thai's Design Philosophy
Loi Thai has an incredible way of balancing old and new to give a space just the right amount of freshness, while holding onto a bit of history. His signature look uses painted antiques mixed with newer furnishings on a neutral canvas. He often groups his collections together to highlight their beauty while maintaining a serene look.
His interiors feature gorgeous antique botanical prints, creamware, and ironstone. Not to mention his well-known topiaries!
Tone on Tone Interiors
Here's a few more of my favorite of Loi interior designs.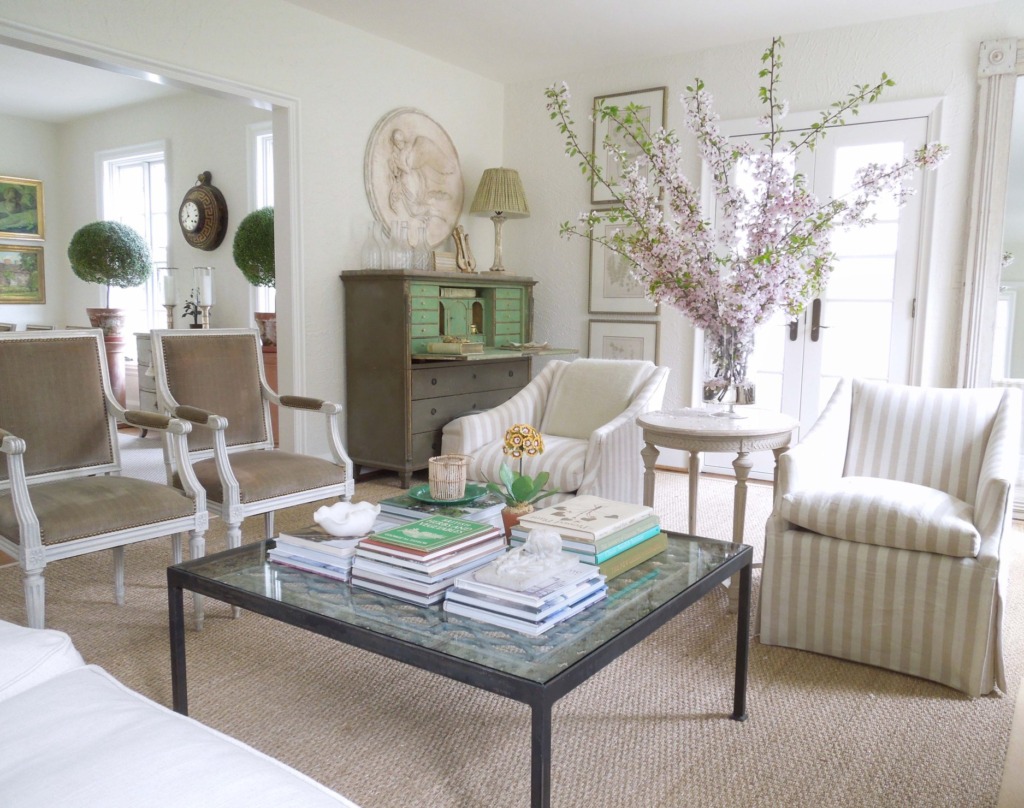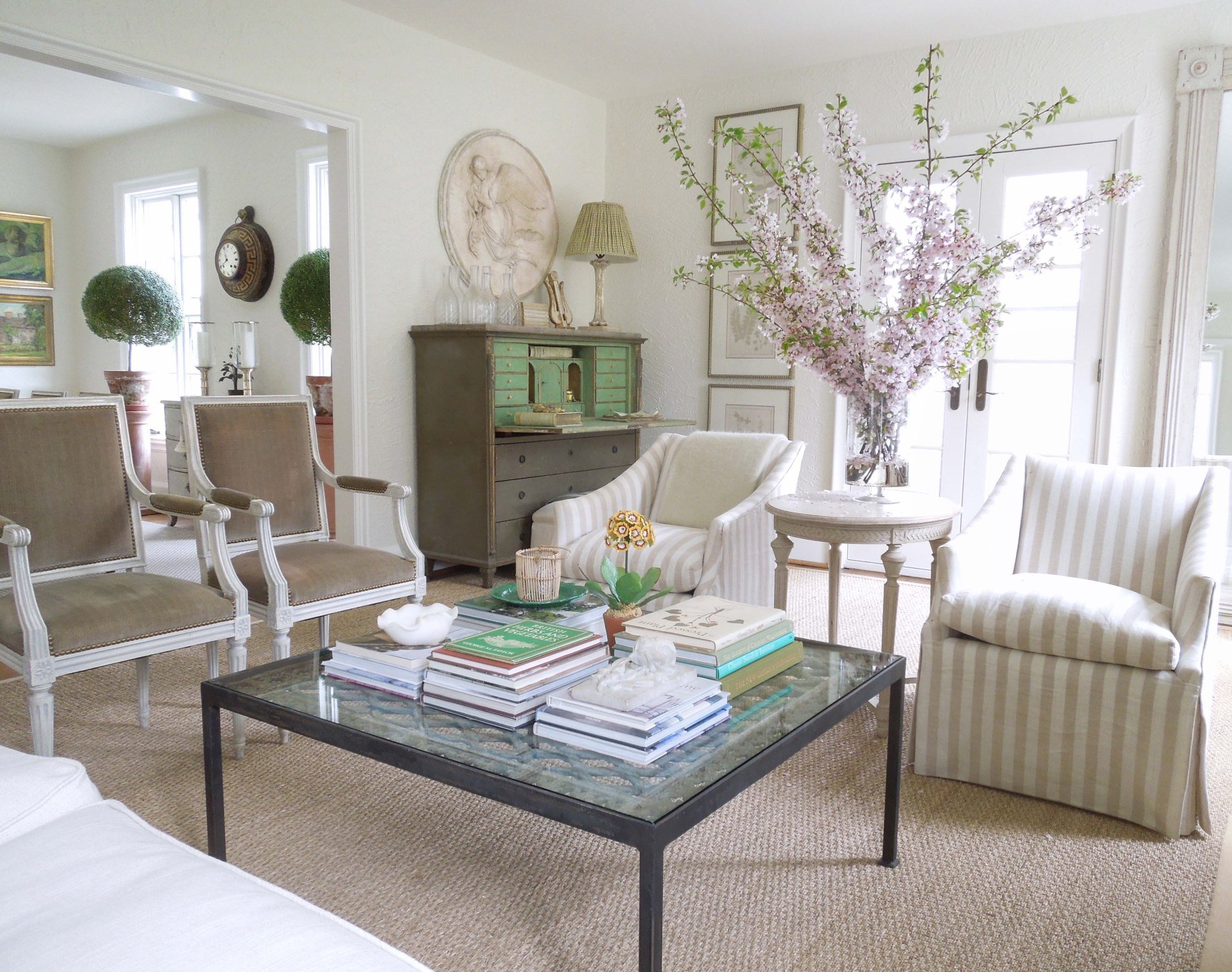 Tone on Tone Outdoor Gardens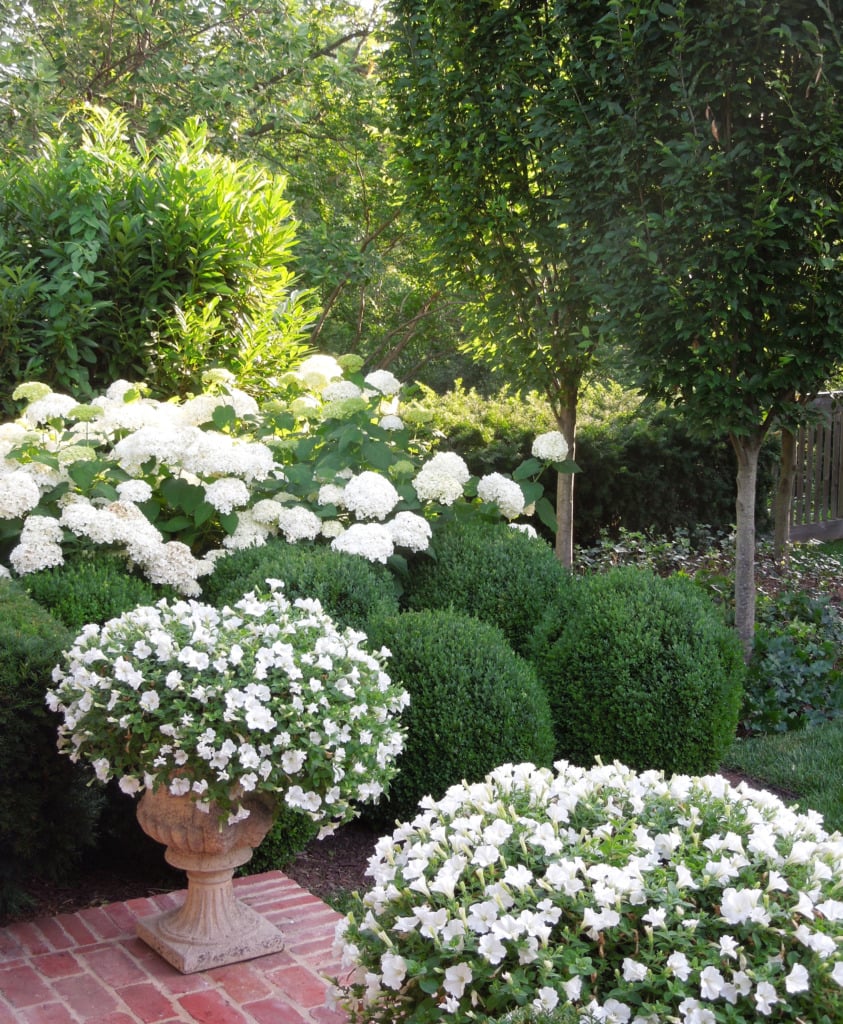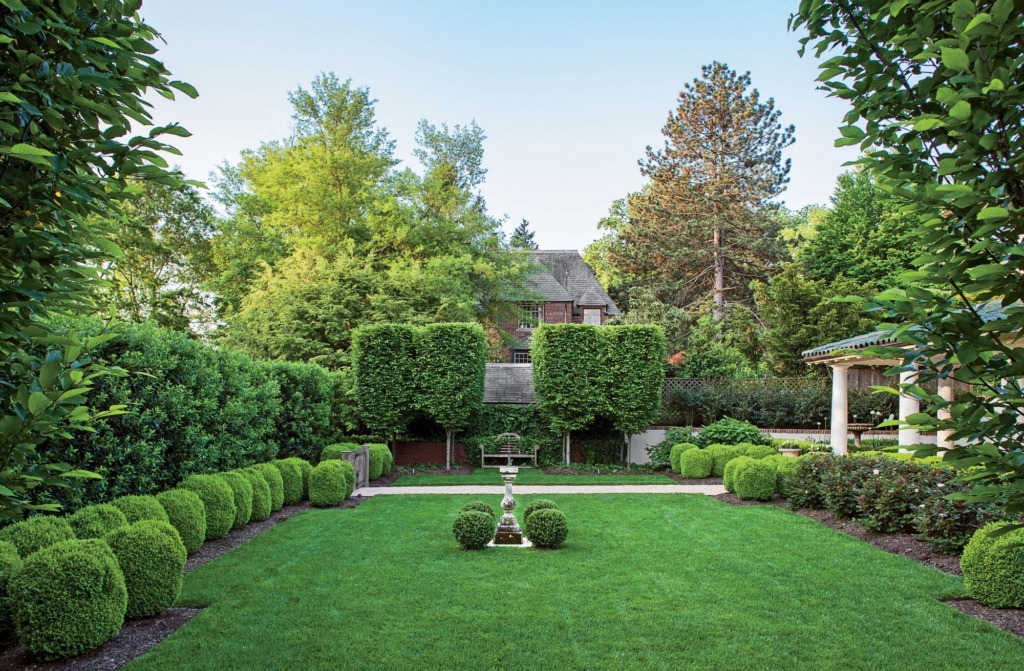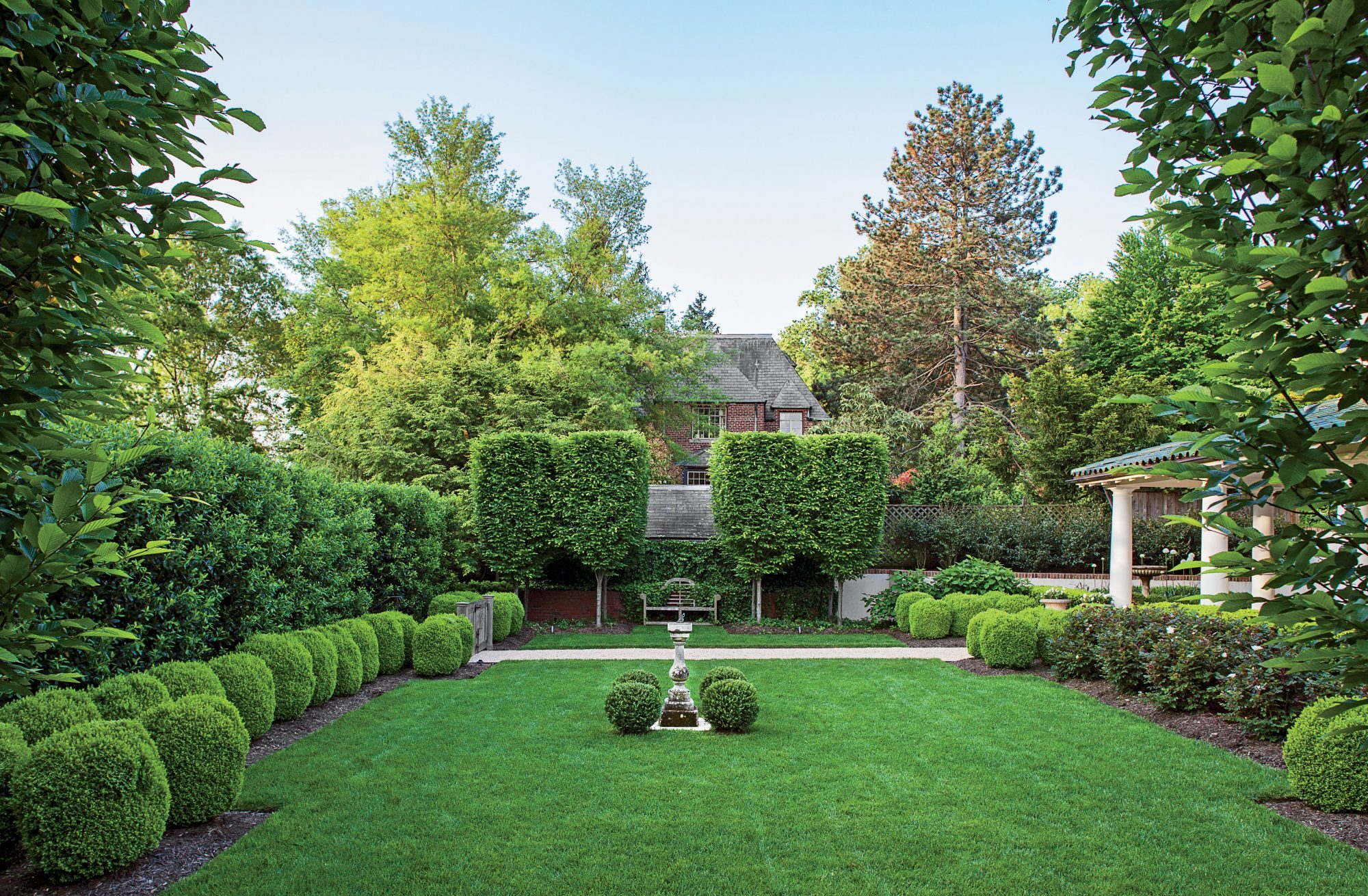 Tone on Tone Myrtle Topiaries
Loi loves creating topiaries out of myrtus communis compacta, which is
a small leaf variety that is great for shaping. You'll see him use them in multiples as a grouping, or as a set of two flanking focal points in a room.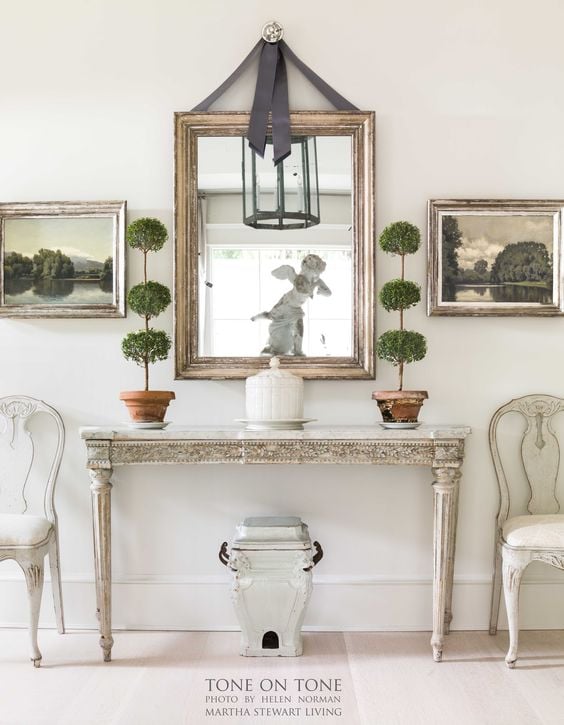 Myrtle Topiary Care & Pruning
Given Loi's love of topiariers, I'd be remiss if I didn't share some of his gardening tips with you. Below is a collection of advice that he's given over the years.
Sunlight
Topiaries require a lot of light in order to maintain their dense shrubbery
Be sure to rotate the plant often so that it receives light on all sides
If kept outside, ensure it it protected from wind, frost, etc. that will damage the plant
If kept inside, select a sunny spot ideally with a bright south or west exposure
Water
Water consistently so that soil stays damp, as myrtles don't often survive once they've completely dried out
Ensure good drainage so that the roots do not sit in water
Keep away from heating systems, which can dry out the plant
If your plant absorbs water quickly and needs constant watering, it's probably time to repot
Pruning
Prunning myrtles actually encourages new grown, so don't be afraid to trim!
Trim every two weeks from late winter to the end of summer (growth seasons)
Prune once a month the rest of the year
After trimming, shake out the dead/clipped leaves
Try not to clip the leaves themselves, as that will create a brown spot
These Bosch pruning shears are a favorite
Insect Treatment
Take topiaries outside to spray on a cloudy day or in the shade
Spray the leaves, soil and moss with Neem oil, an organic oil used to control pests such as aphids, motes, scale, etc.
If problems persist, visit your local nursery
Fertilizing
Replenishment of vital nutrients is key to a successful container garden
Use liquie Miracle-Gro once a month from late winter to early fall (late March – early September)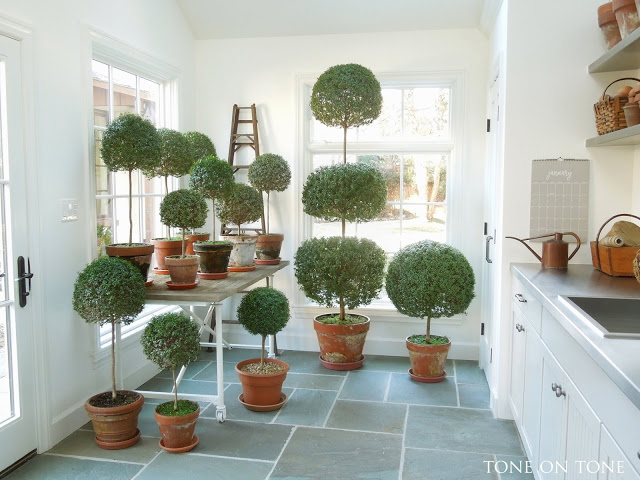 ---
I hope you enjoyed learning more about Loi Thai and his talent for styling beautiful spaces! Be sure to follow Loi on Instagram for more beautiful photos. Or you can hire him via his website Tone on Tone!
And remember, beautiful things can be found anywhere. They don't have to be expensive to be beautiful!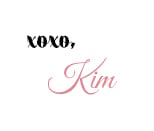 You Might Also Enjoy:
Join the Community
Let's keep in touch! Get exclusive artwork plus the latest news delivered directly to your Inbox!