I'm not typically a tie back kind of gal, but the arrangement of my guest bedroom dictates that a tieback will be necessary to keep the curtains from covering too much of the windows. So, I've been on the hunt for some unique tieback ideas and thought I'd share my 8 favorites with you.
At one time, the most popular form of curtain tie backs seemed to be the store-bought, ready-made tassles. Whenever I think of a tieback, one of two things come to mind. Either I am reminded of my grandma's super formal braided cord tieback with tassles that was made to match her draperies, or I think of the typical hook-shaped tieback. Both options are fine if they are your style, but neither would work well in my home. Thankfully, today's choices are much more varied and unique so that they can play into your decorating style, theme or personality!
8 Unique Curtain Tiebacks
1. Vintage Door Knob
How cute is this door knob! It is completely practical and adds a bit of sparkle! While the image below isn't an actual door knob, if gives you an idea as to what it would look like. You can find tiebacks that resemble door knobs, such as pictured below, or you can purchase a dummy knob at the hardware store that you can screw directly into the wall.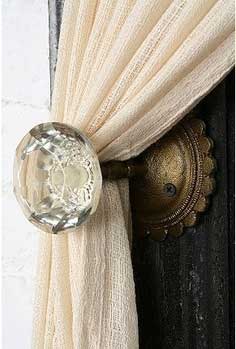 2. Belt
Isn't this a great idea if you have some old, weathered belts you can use?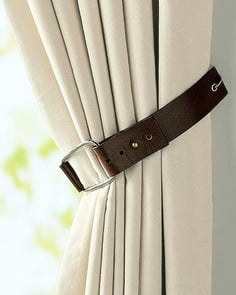 3. Ribbon
This is a very simple and affordable idea that adds a touch of femininity.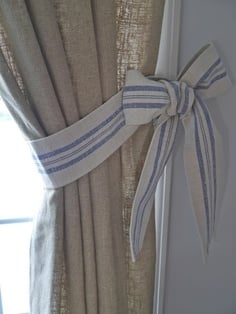 4. Vintage Necklace
Have any necklaces lying around that you no longer wear but you don't want to part with? Maybe they would work as a tie back!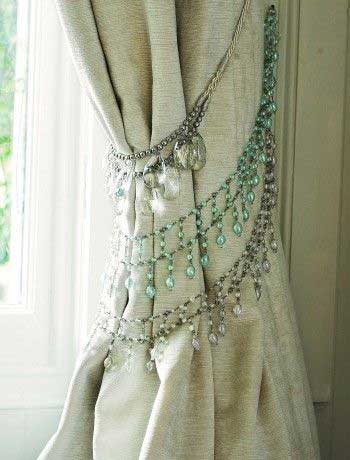 5. Rope
This could work well with a nautical or industrial theme, as well as with European decor.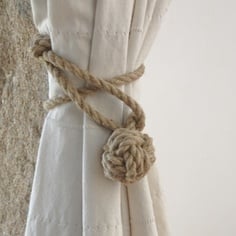 If you don't want to make one, you can purchase a rope tieback from Restoration Hardware.
6. Antlers
This isn't something that I could use in my home, but I just got back from Lake Tahoe and these would look great in the cabin we stayed at!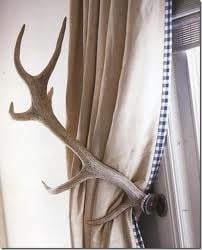 7. Corset
Okay, this one isn't practical if you need your curtains to functions, but it's so clever!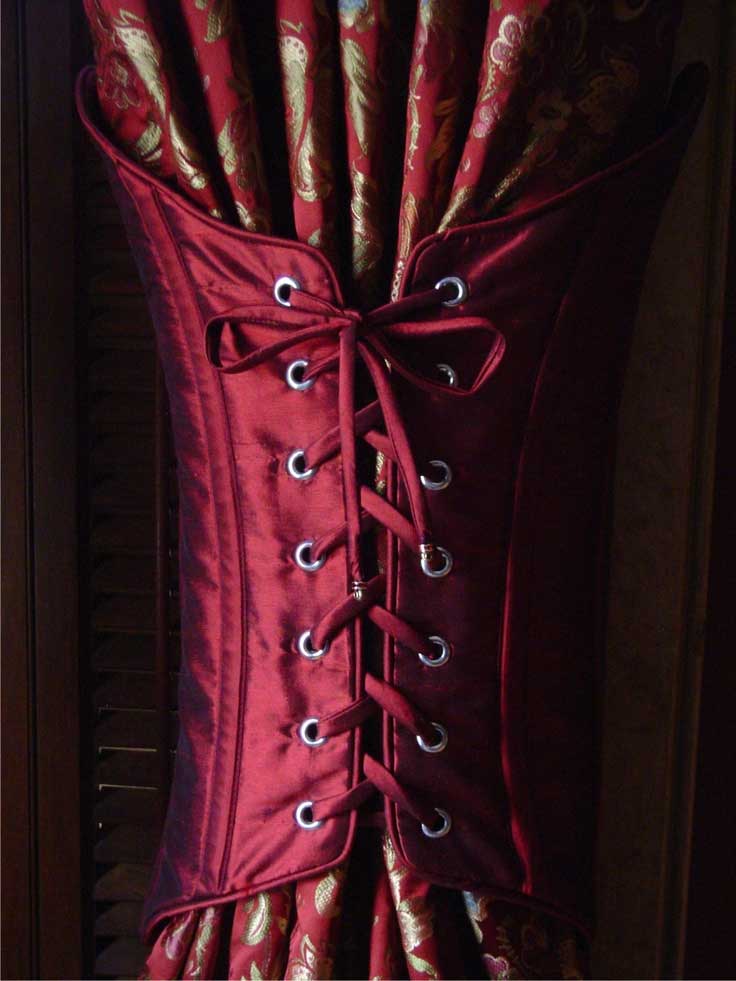 8. Burlap
This is a very simple tieback that adds texture in a neutral palette.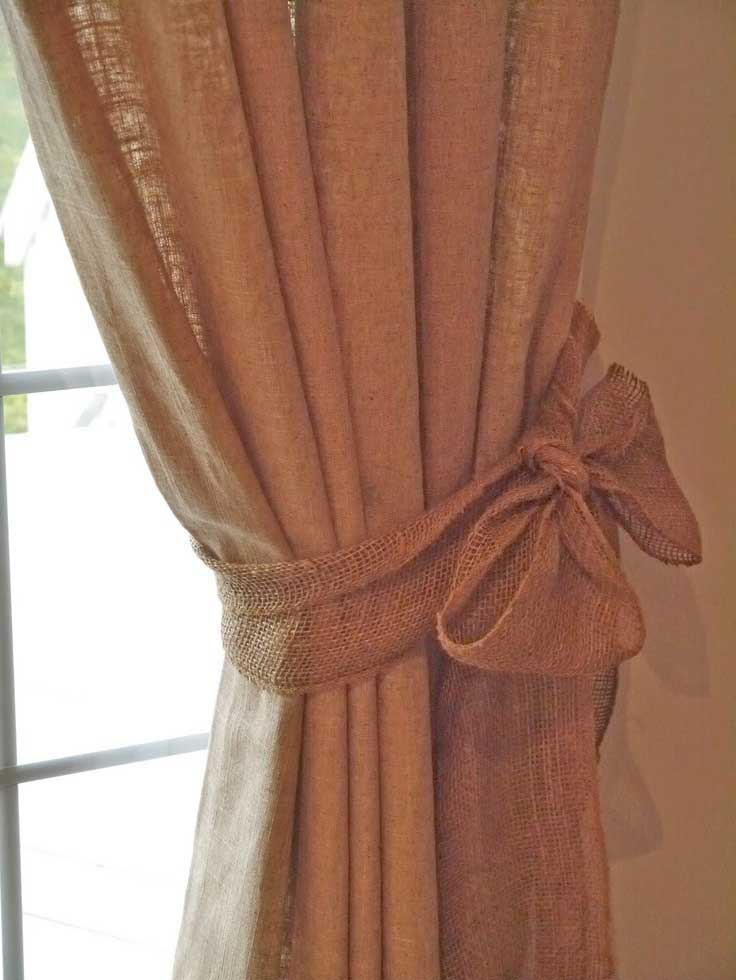 What I like about the ideas above is that they add a bit of interest to the room but are primarily, items that you can buy and don't require you to sew or create anything (with the exception of the corset), so you can change them out easily when your style or decor changes. Keep in mind that unless your curtain panels are purely decorative, your tie backs will need to be both functional and stylish.

Would you like to receive my posts via email? Enter your email address below. You will instantly receive an email from FeedBurner and you will need to click the link to activate your subscription.
Join the Community
Let's keep in touch! Get exclusive artwork plus the latest news delivered directly to your Inbox!