Okay, not literally sitting on him, but you might be sitting on his legacy to design, the Bentwood chair tradition of furniture making. Michael Thonet (pronounced TOE-NET) lived from 1796 to 1871 and was a German-Austrian cabinet maker whose innovative design created lightweight and elegant chairs that remain fashionable to this day. Thonet's most famous design, Chair No. 14, is known as the "chair of chairs" or the coffee shop chair.
Look familiar?
Not only were Thonet's bentwood designs a departure from the heavy, carved designs of the past, but they were also more affordable, both in materials and shipping costs. He discovered a process of bending wood (hence the term bentwood) using steam that allowed him to create chairs using just a few pieces of wood held together by screws, providing an economy of materials. He founded his company, Gebrüder Thonet, and along with his sons, began producing a variety of styles all using the bentwood process.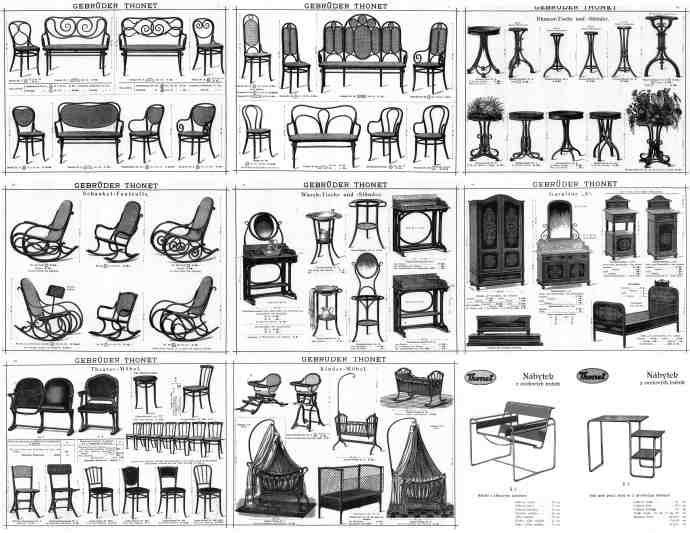 So why all this talk about Michael Thonet?
Well, not only do you see his signature coffee house chair still in use at restaurants and cafes, but his style has influenced many other designs, including the ever-popular X Back (or Cross Back) chair with the handwoven rattan seat, which is my current obsession.
Hello, Beautiful!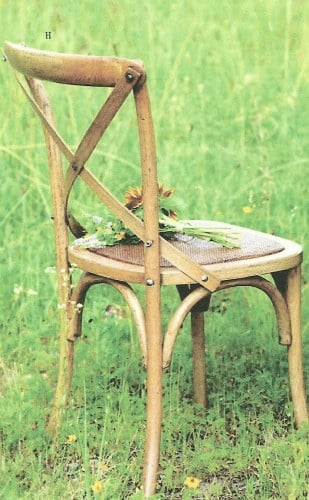 I love that this chair is simple, graceful and neutral, allowing it to work in a variety of design styles.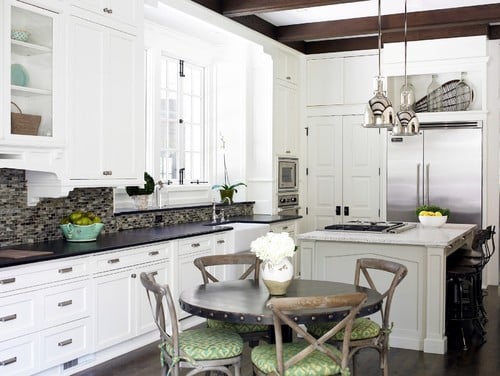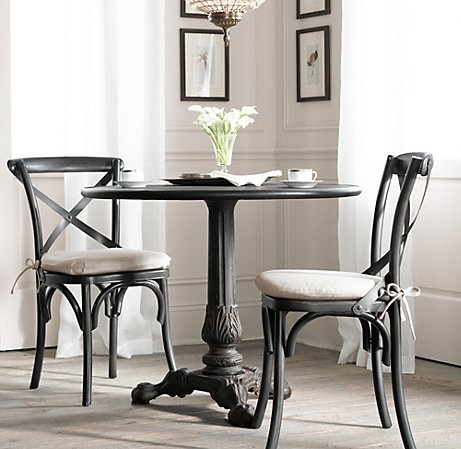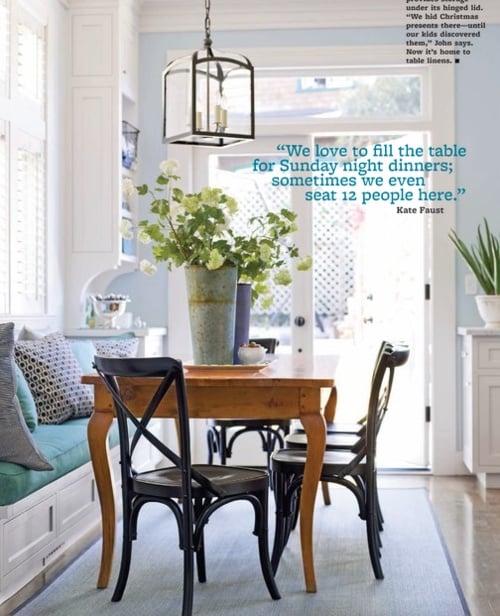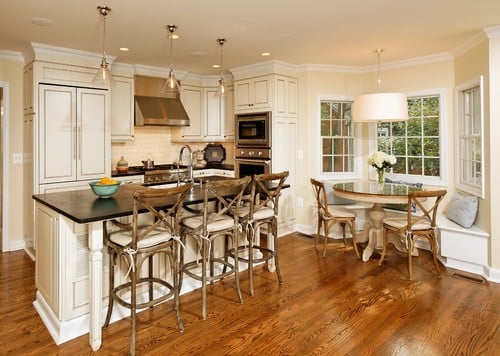 Given its simple wood design, it also pairs nicely with chairs of a completely different style.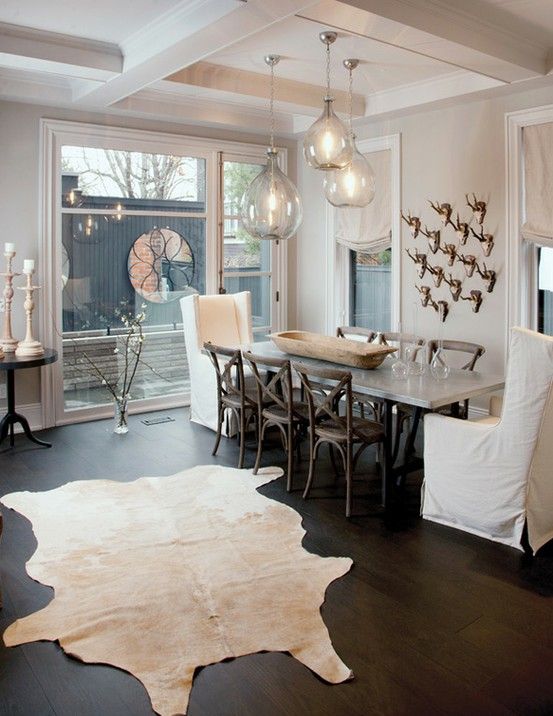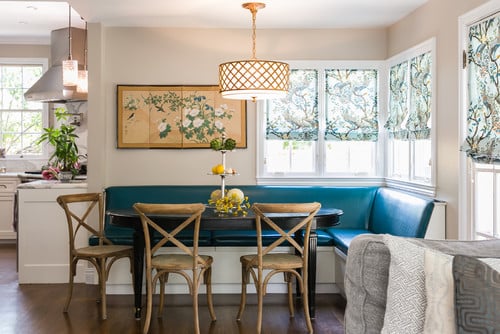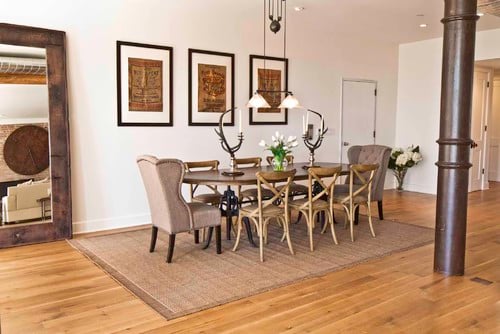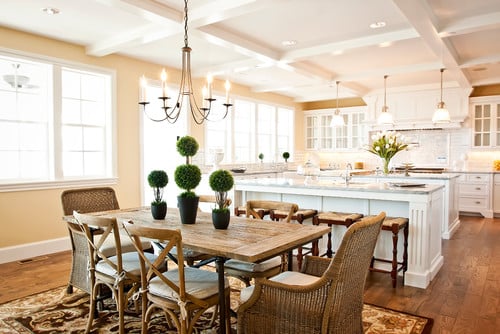 These chairs are suitable for more than just the kitchen and dining room, and also work well in home offices, as well as accent chairs throughout the house.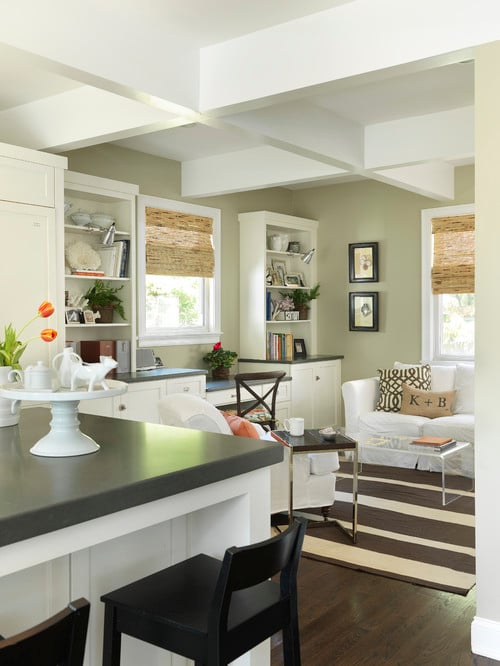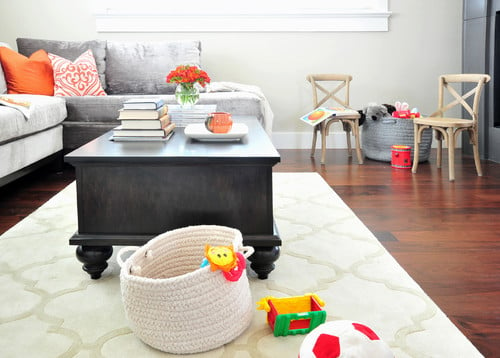 If you're on the lookout for one of these chairs, you can have your pick from many different finishes and price ranges given the number of retailers currently selling them.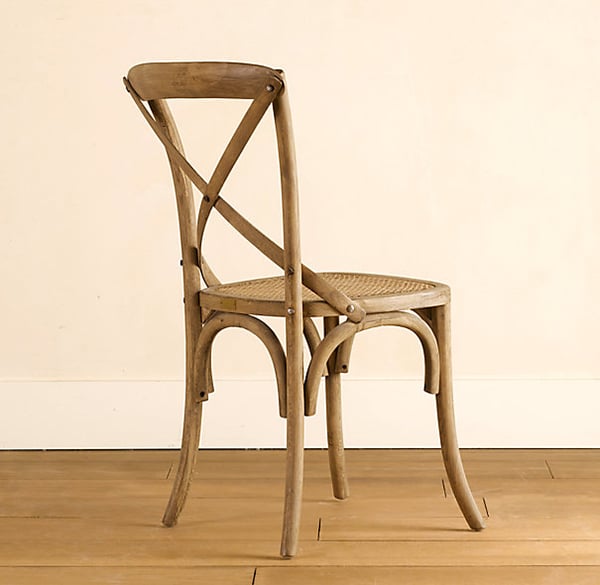 Ballard Designs Constance Side Chair – Set of 2 $279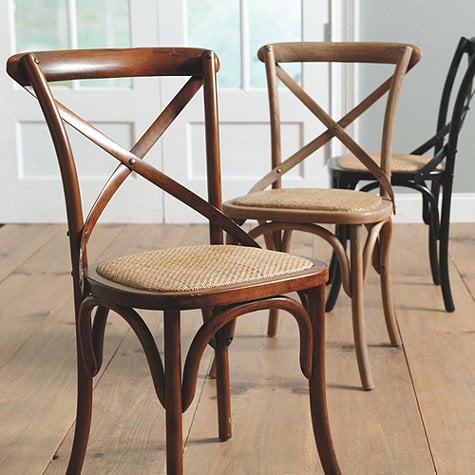 Target Safavieh Franklin Cross Back Chair – Set of 2 $139.99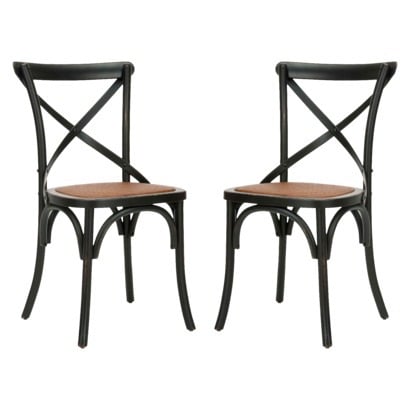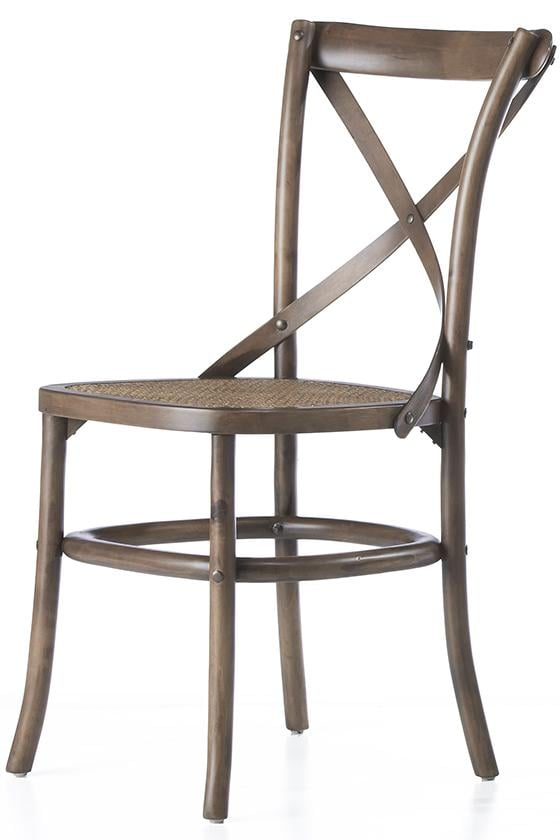 Williams Sonoma Bosquet Chair – $149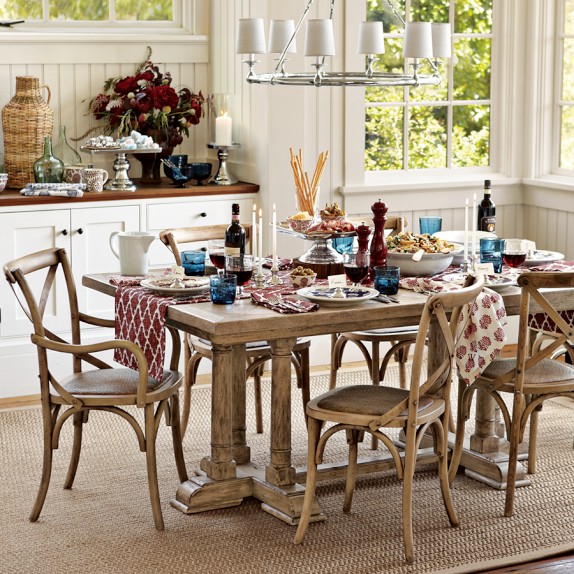 Cost Plus World Market French Bistro Side Chairs – Set of 2 $239.98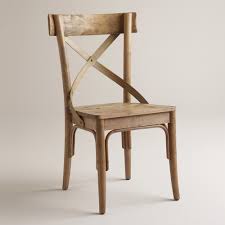 Last week I even saw a pair of bentwood chairs at HomeGoods…now I'm kicking myself that I didn't get them for my kitchen!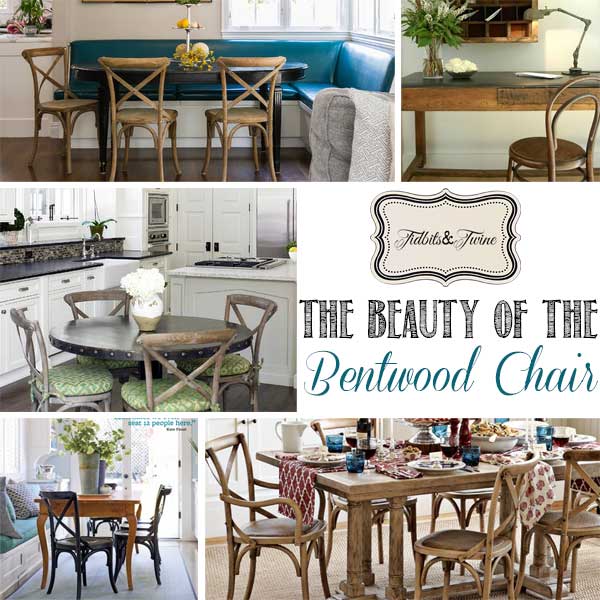 So the next time you're at a restaurant or out shopping and see a bentwood chair, you'll now know that they were inspired by Thonet!
Do you have a bentwood chair in your home?

You might also enjoy: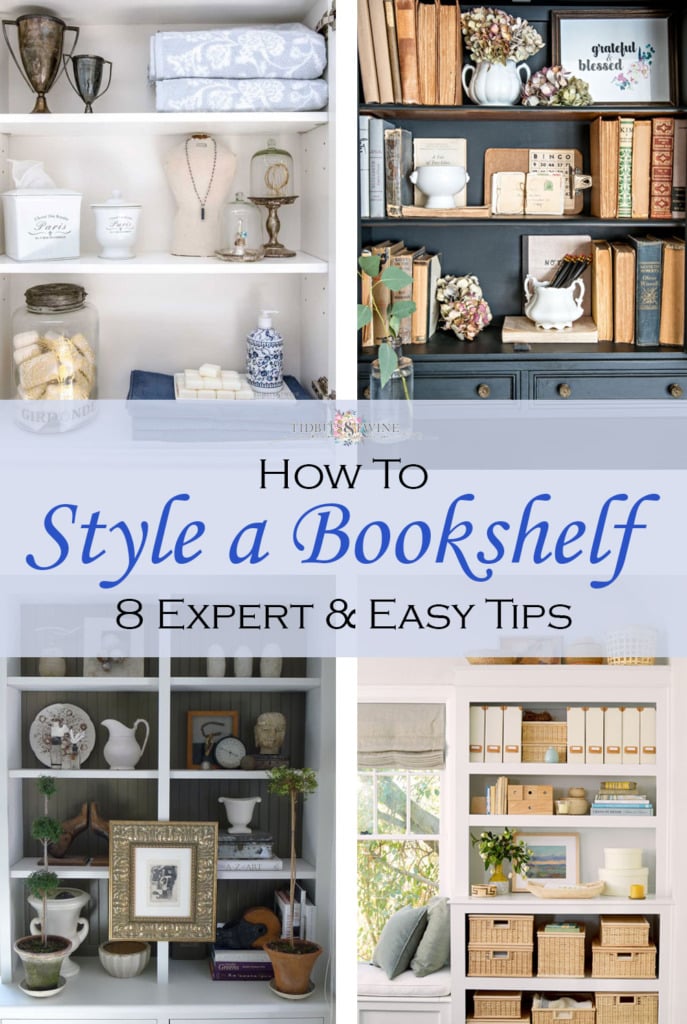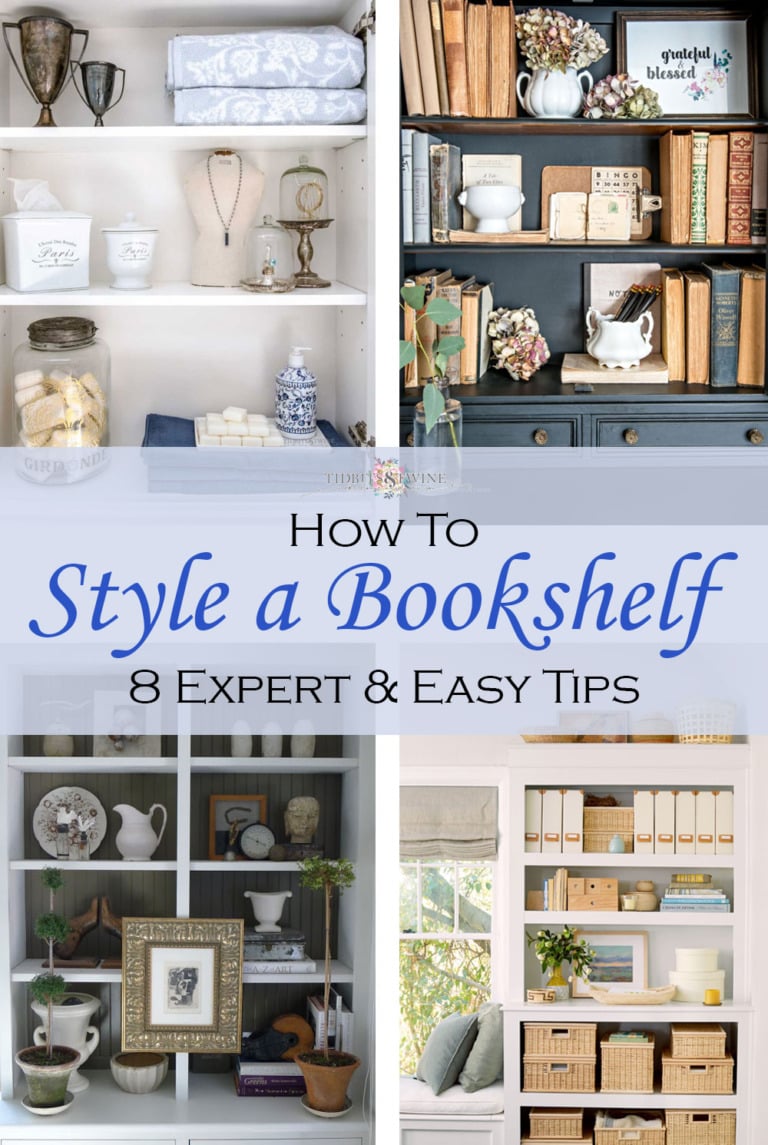 Join the Community
Let's keep in touch! Get exclusive artwork plus the latest news delivered directly to your Inbox!