Everything you need to know to make a custom rug! I just finished purchasing my third custom rug and am sharing my learnings with you. Here are the pros/cons of a custom rug, where to buy one, what binding you need, and more. Finding just the right rug for your space just got a whole lot easier!
Rugs are a necessary evil. They help pull a room together by making it look finished, warm, and inviting. They help tie color palettes together, dampen sound, and anchor seating arrangements.
But then let's face it, they are expensive!!! And no one wants to invest in a rug to hate it later, so it's important to choose the right rug the first time around.
Rooms don't just come in standard sizes and shapes, so this is where a custom rug comes in!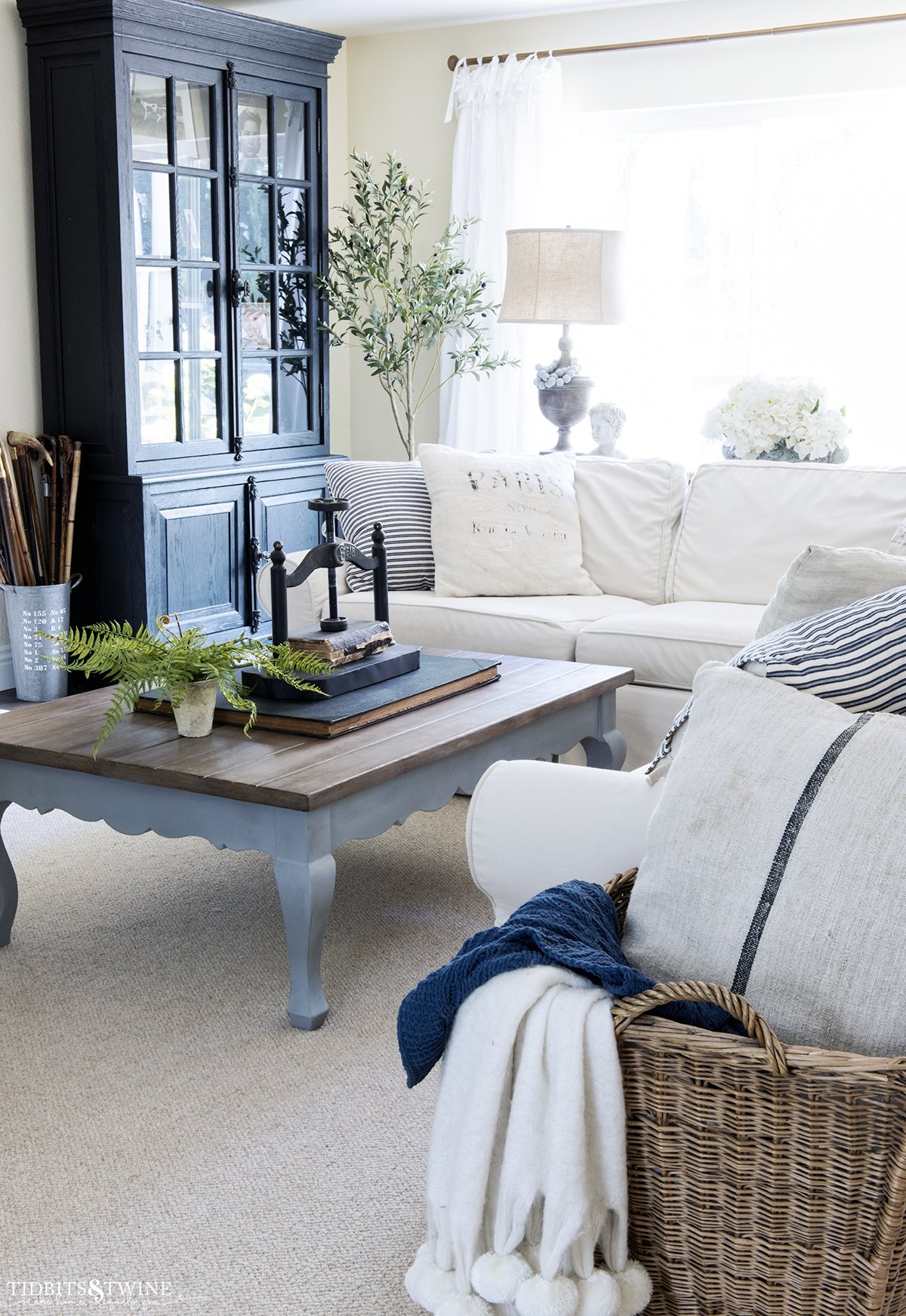 What is a Custom Rug?
A custom area rug is pretty much just as it sounds – a rug that is custom-made just for you. It might be a custom size, a custom shape, or even a custom color/pattern. The beauty of a custom rug is that you can the exact size you need, in a material and color that perfectly suits your decor!
Does this sound like a lot? Well, it's not a difficult as you might imagine…
You might just need a custom size, but maybe you need a standard size but want a pattern or color that isn't available in a ready-made rug. In this case, you would also need a custom rug made for your home.
Why Choose a Custom Rug vs Ready-Made Rug?
There are 3 main reasons you might need a custom area rug:
Size
Ready-made (or quick ship) rugs come in standard sizes. Your room might require a different width or length than what is standard, in which case, you'll need to make a custom rug. This room required a very large area rug so custom was my best bet!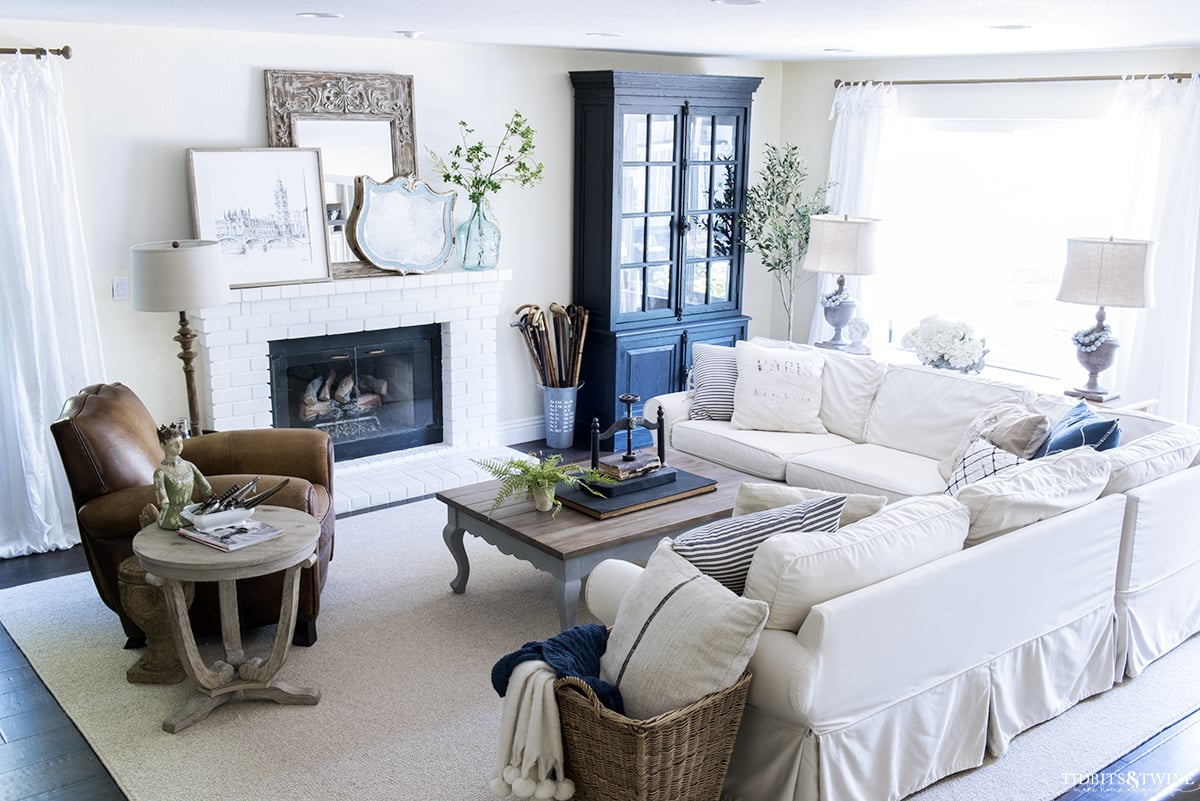 Shape
There are certain rooms where a standard rectangle or circle just won't work! Perhaps there's a cutout needed for a bar area or you need L-shape. With a custom rug, you can have it made to any shape and size so that it fits your room perfectly.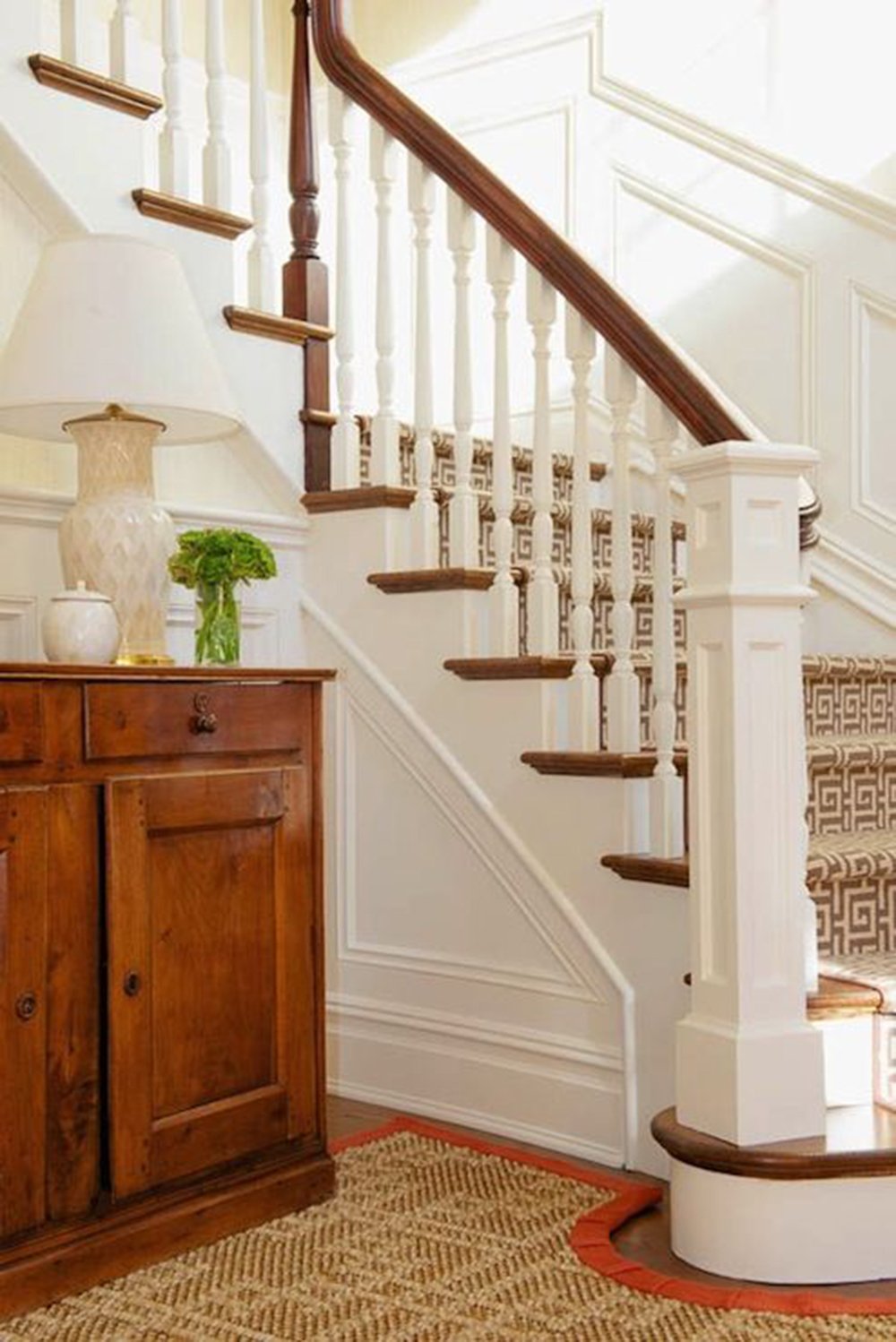 Material
When making a custom rug, you will have many more options when it comes to fiber selection, pile height, patterns, and colors. This will allow you to create a rug that truly embodies how you envision your space. This applies even if you're layering a rug on top of another rug or carpet because you can make a rug that is a perfect complement to your existing flooring.
Custom Rug Pricing
Custom rugs are generally quoted based on a price per square foot. Be careful, though! If choosing an area rug that gets cut down, the binding is often included in the pricing; however, if you choose broadloom, the price is just for the carpet itself and binding is extra. So the broadloom carpet might be $5.00 sq. foot, but the binding will be an additional charge based on the linear feet of edging needed.
How to Make a Custom Area Rug?
There are two main ways to create a custom rug. You can choose from an EXISTING area rug and have it made to your specific dimensions OR you can purchase BROADLOOM carpet and have it cut to size.
What is broadloom carpet?
It's what you typically purchase for wall-to-wall carpeting. It's the giant rolls of carpet that typically range from 12-15 feet wide, depending on the manufacturer.
Regardless of whether you're altering an area rug or using broadloom, there are four steps to have a custom rug made:
Determine the dimensions/shape
Select a material
Select a binding option
Purchase a rug pad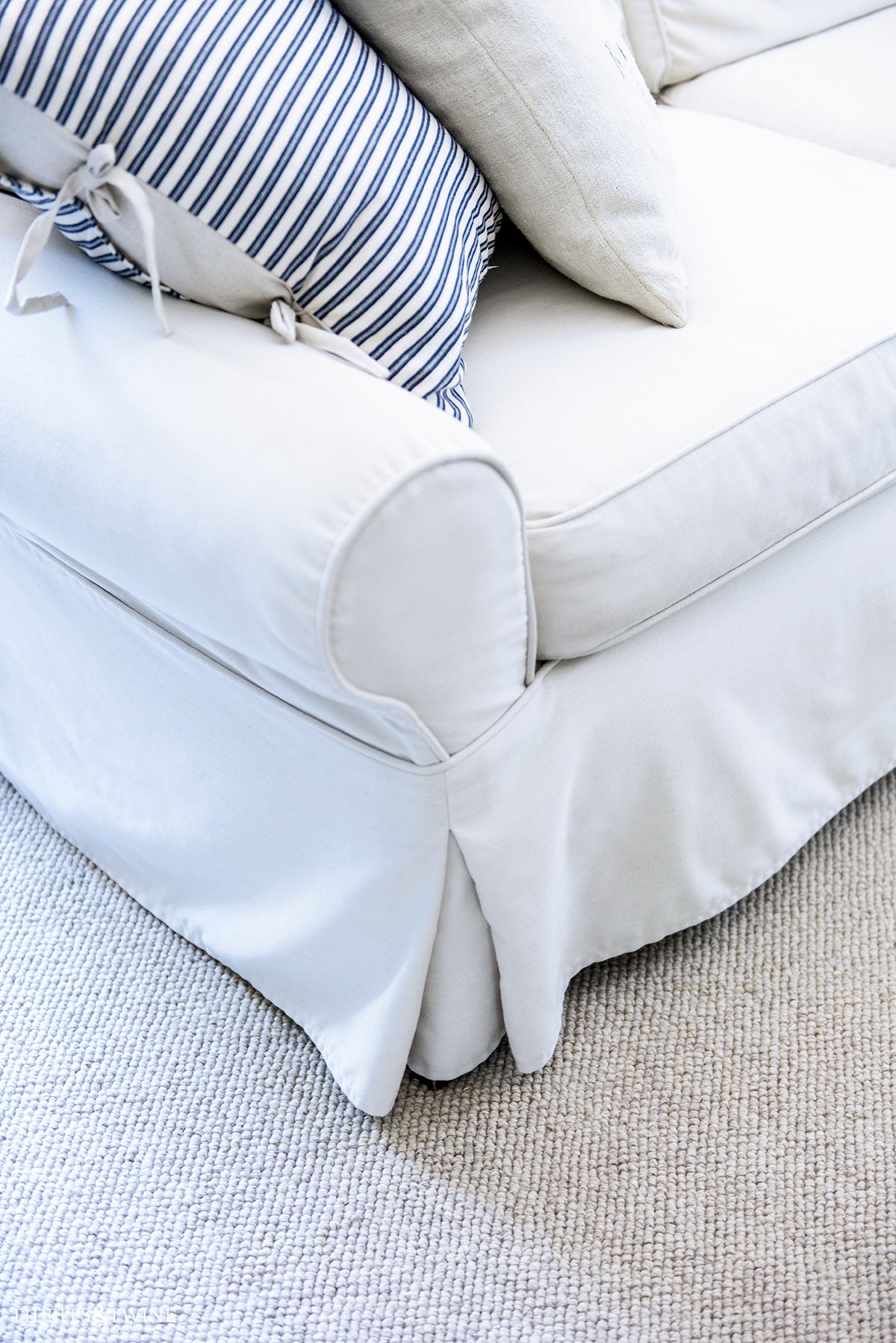 Where to Buy Custom Rugs?
Custom rugs can be purchased online or at traditional brick-and-mortar carpet stores. Below are some examples of online stores, although I personally like to see and feel rugs prior to purchase, so I opt to go to a brick and mortar.
Therugcompany.com
theperfectrug.com
Binding Options
When it comes to have a rug cut, they don't just leave the edges raw and unfinished (unlike those hideous jeans that are in fashion right now!) Once you selected your material and size, it's time to select your binding option. Not every vendor offers every option below, and not every option is right for every rug!
Standard Binding Tape
This is a polyester or cotton binding tape that is sewn onto the edge of the carpet. It is typically a narrow border whose color closely matches the color of the rug. This is the least expensive option.
Wide Binding
This is a more pronounced look with a wide band made from cotton, canvas, or even faux leather. The size of the band is personal preference, ranging anywhere from 3/4″ to 3″. Typically, this option is only used for very low-pile or flat carpets.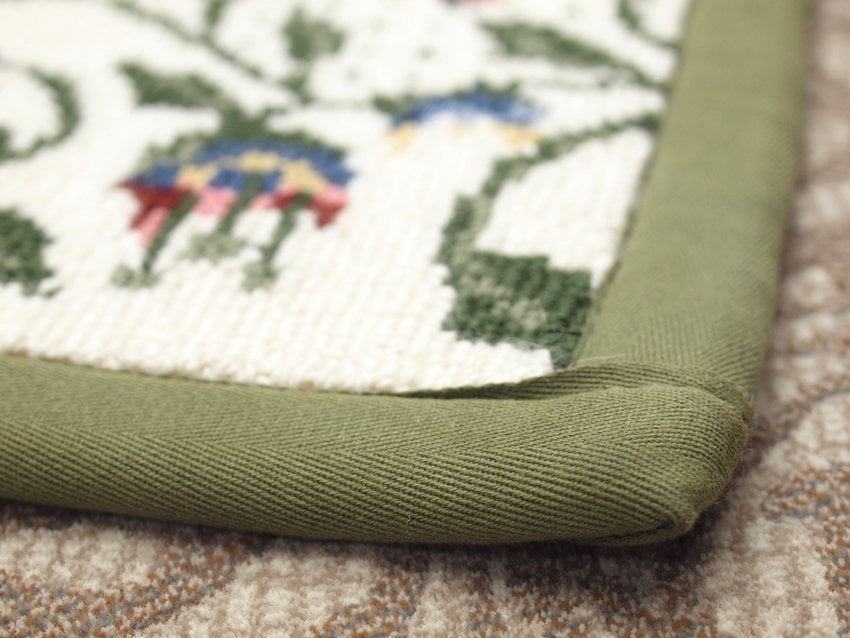 Serging
Serging is a continuous fiber strand wrapped around and around the edge of the carpet for a softer look than standard binding tape. This is typically what you'll see on oriental rugs and has a higher-end, classic look (and a higher price tag).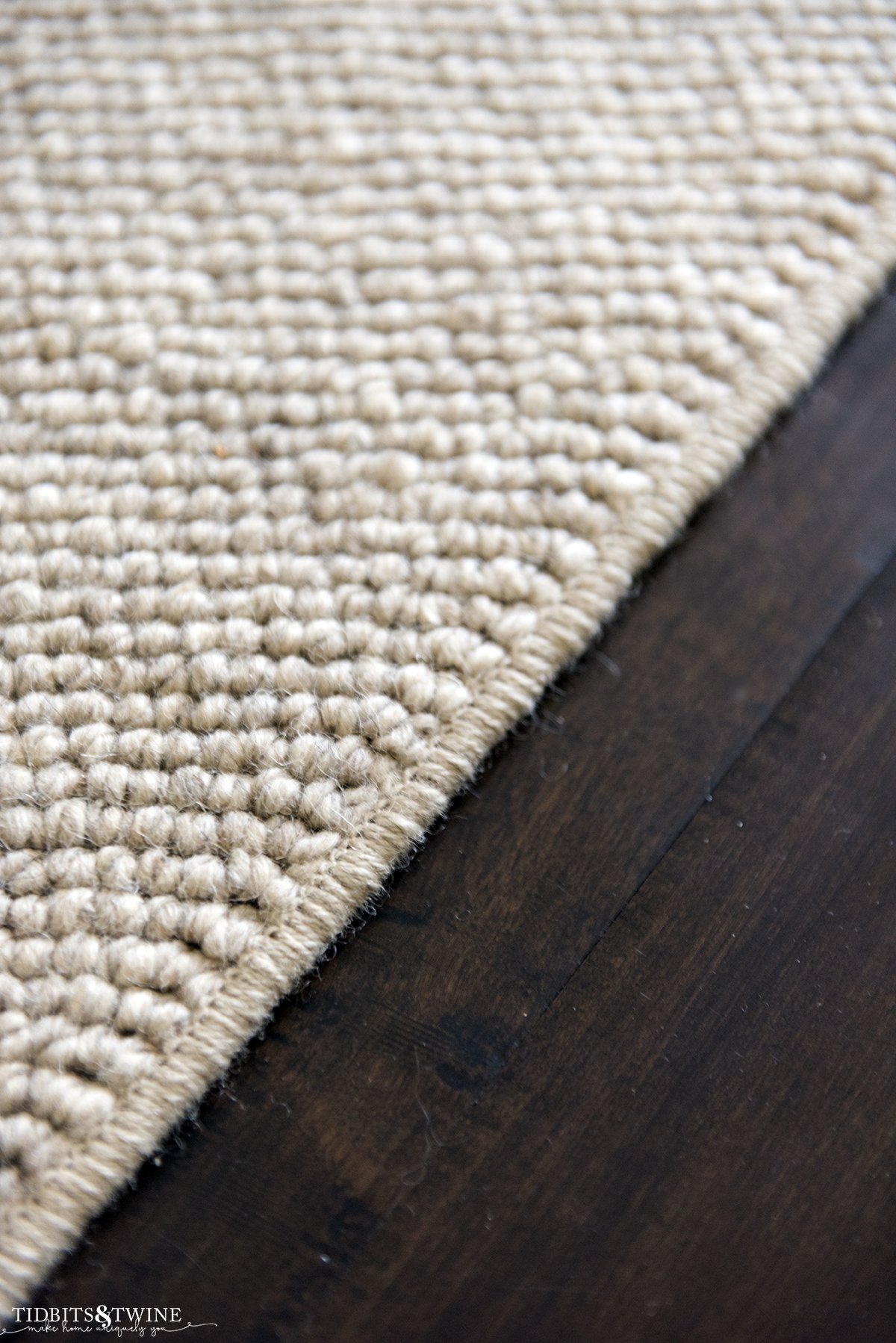 Fringing
If you're a fan of fringing, it is possible to have a fringed edge made on a custom rug! While true fringing takes place at a manufacturer on the loom, the process is a bit different if you're having carpet cut. You'll need to have a standard binding added to keep your rug from fraying, and then fringe can be added to the binding.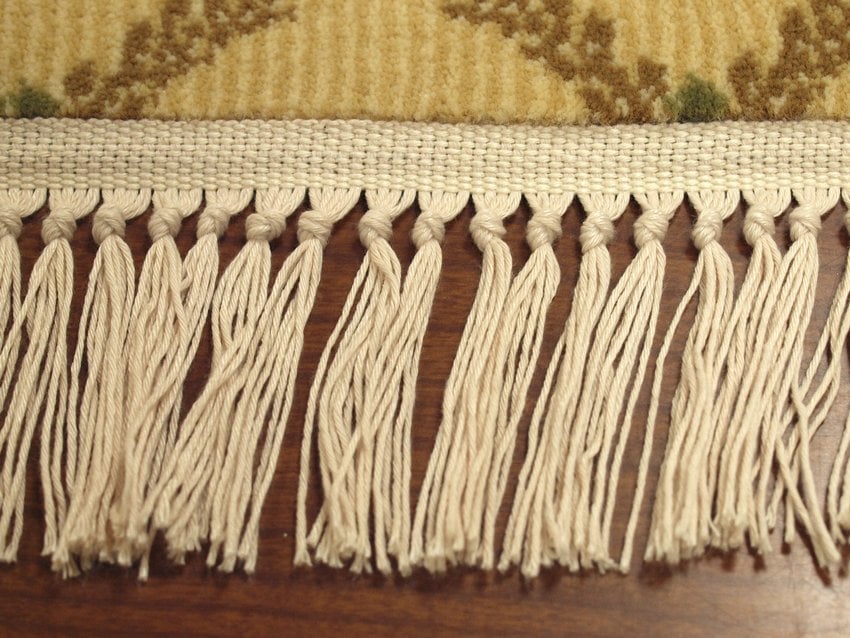 Do You Need a Rug Pad
In most cases, you'll need a rug pad underneath your area rug. The exception is a small, rubber-backed rug. A rug pad:
Prevents the rug from slipping and curling at the corners, both of which are trip hazzards
Helps maintain the shape of the rug
Increases the life of the rug and the floor beneath, by preventing wear and scratching
Types of Rug Pads
Grip: This is used on solid-surfaces like tile and hardwood where the goal is to prevent slipping. Look for rubber, not PVC, which can damage the floor underneath.
Cushion: Often made of felt, these rug pads provide the extra cushion and support a rug needs.
Combination: A felt rug pad with a rubber backing. The best of both worlds?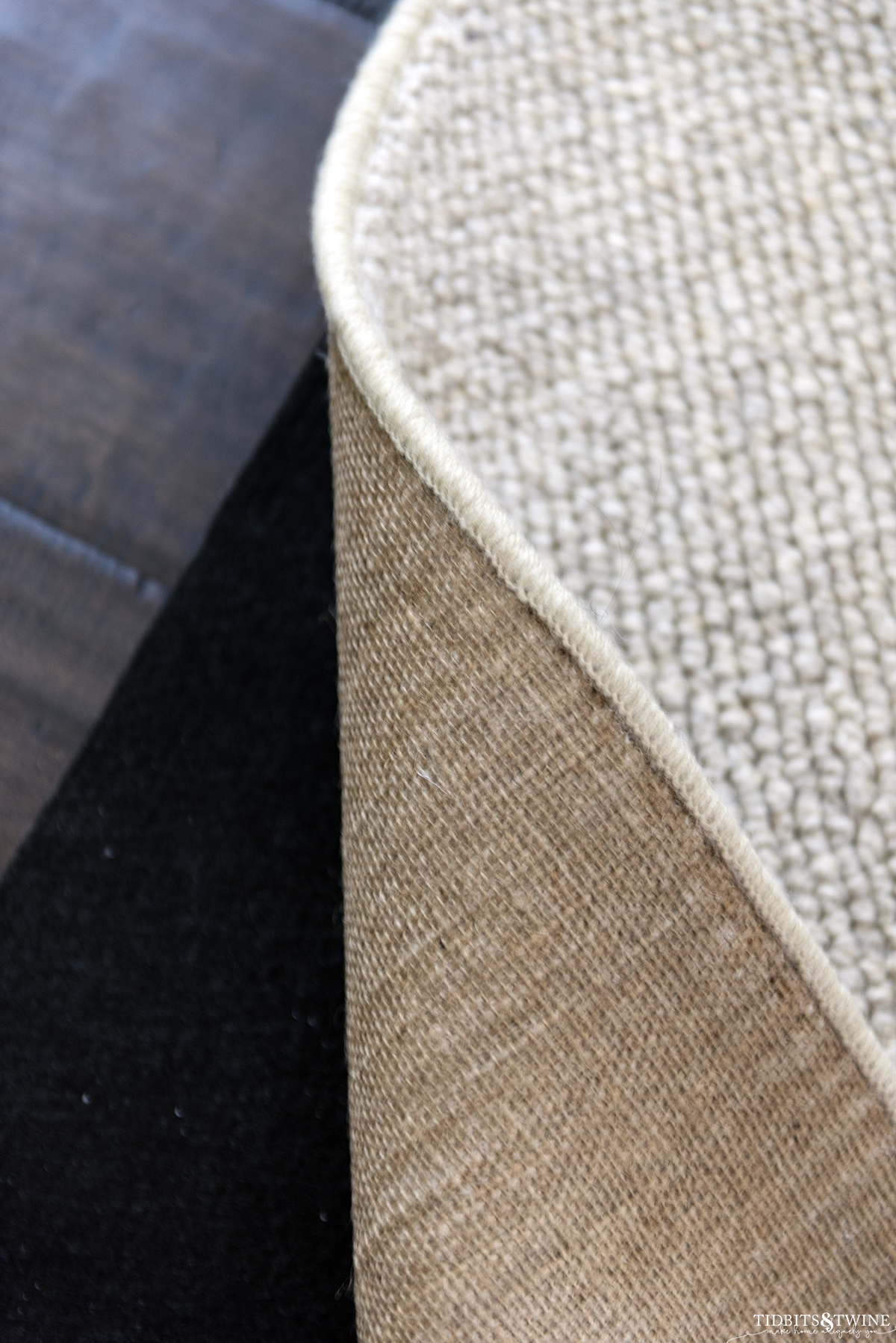 Additional Buying Tips
Hand loomed rugs will have a varied look because an actual person is looming the rug and they aren't 100% consistent like a machine.
If possible, ask for a cutting from the current loom. Dye lots change in the manufacturing process so the rug currently being sold might look different than the one on the sample board you see.
Generally, carpet stores allow for a 5% variance in color. I once made the mistake of not getting a current cutting and the rug that was delivered to me was SUCH a different color! Thankfully, because it was greater than 5% off in color, the manufacturer took the rug back at no charge.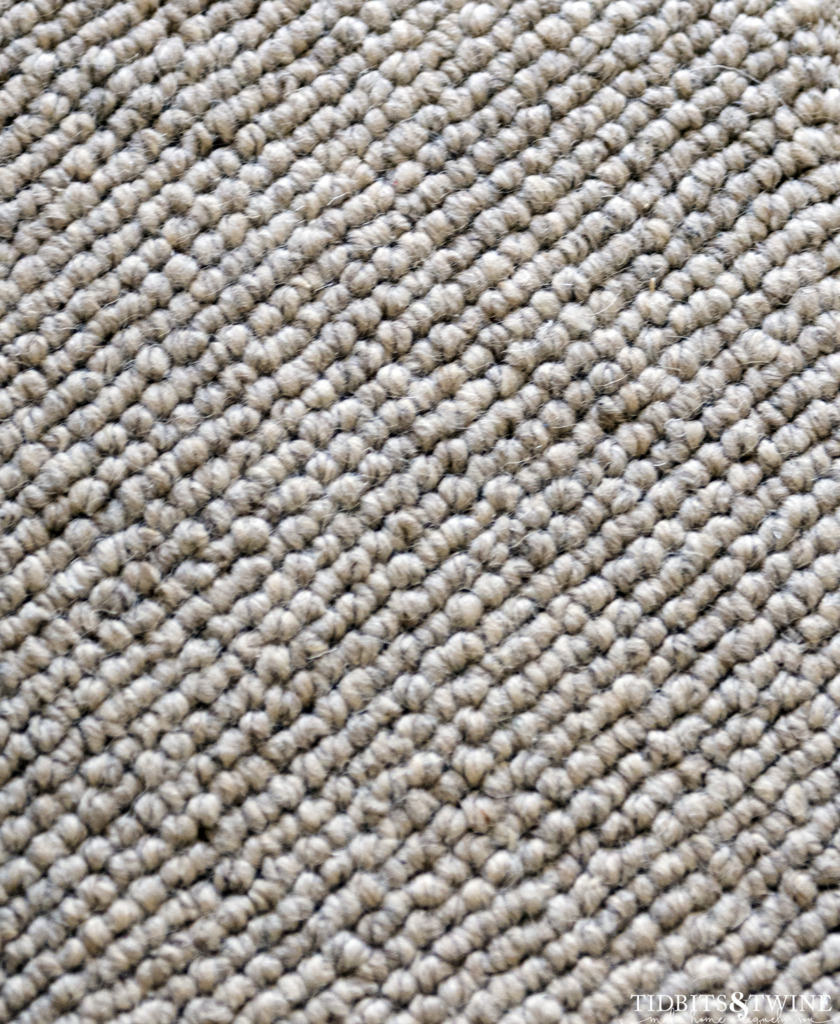 More Decorating Tips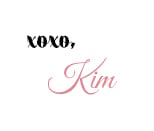 Join the Community
Let's keep in touch! Get exclusive artwork plus the latest news delivered directly to your Inbox!