I made my fall wreath so long ago that I've been itching to redo it for the upcoming holidays. This weekend, the temptation was too much and so I gave in and made a Christmas wreath. I decided to use traditional holiday colors with materials that would give the wreath an elegant look.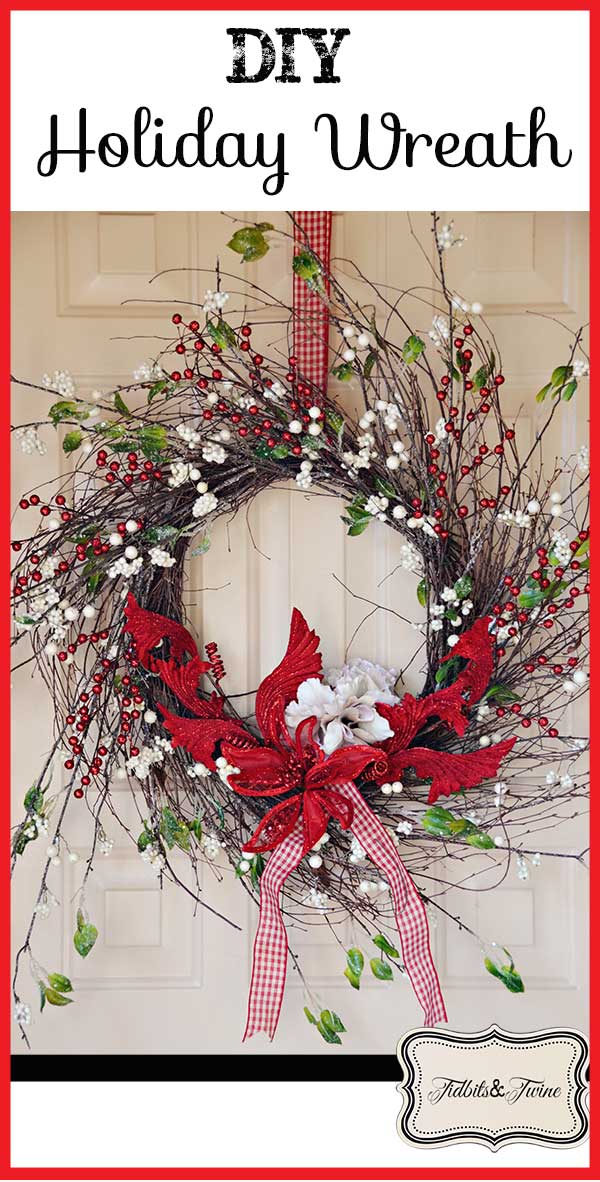 As you may know, I use ONE wreath for all seasons because I find storing wreaths to be difficult, plus I'm short on space and don't like the expense of multiple wreaths. Instead, I use the same base wreath over and over and just wire on different accents according to the season or occasion. My fall wreath looked like this:
5 DECORATING TIPS You Should Know!
Get my FREE 5-day email guide and join the 10,000 subscribers who already receive the weekly decorating tips and exclusive art!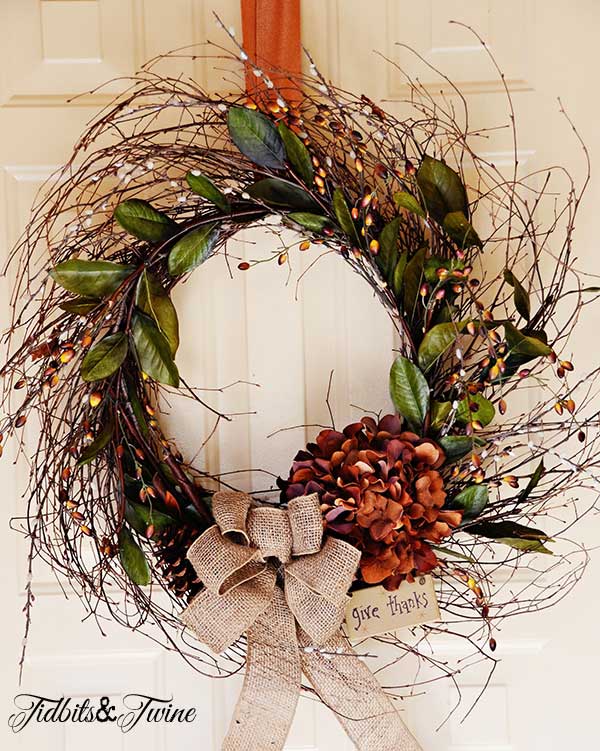 To make my Christmas wreath, I first unwired all of the fall items and started with just the bare twig wreath, which cost just under $14. I then purchased a variety of holiday floral stems during a Veteran's Day sale to help keep the cost low.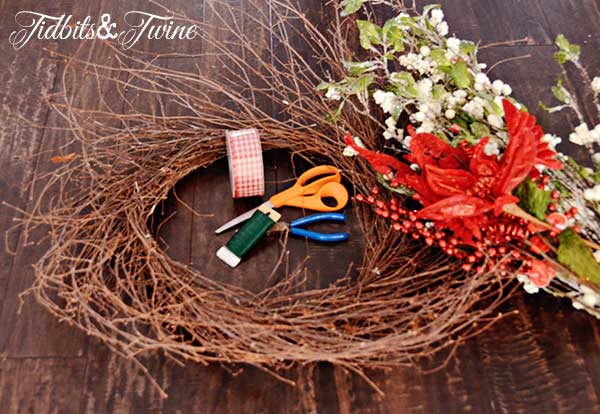 I started by trimming the stems and wiring the faux whte berries to the wreath. I always choose at least one element whose shape mimics that of the twig wreath so that it blends better into the wreath and doesn't look as if it's just stuck on.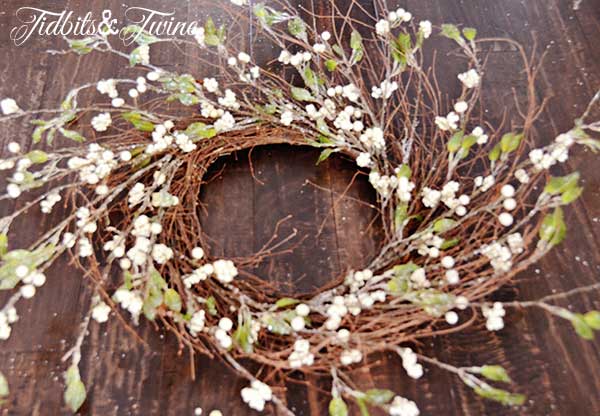 At this point, I wasn't yet sure whether I wanted to add additional elements on top of the berries and so decided to focus on the bottom accents instead. I had found some floral picks in the holiday section and picked up a few different ones. I started by wiring bright red shapes going out and upward.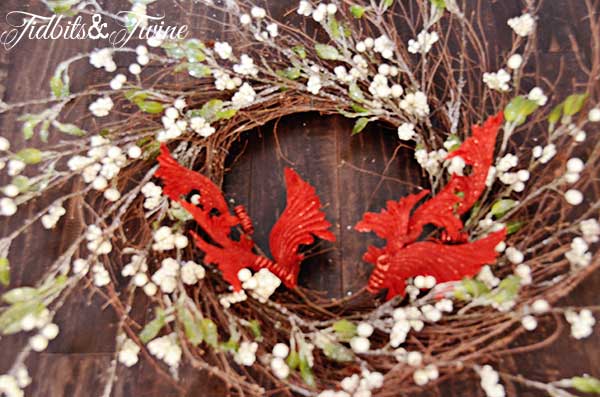 I then added in two flower heads. Originally, I was going to use just the red, but after looking at it, I decided it needed the white to balance things out.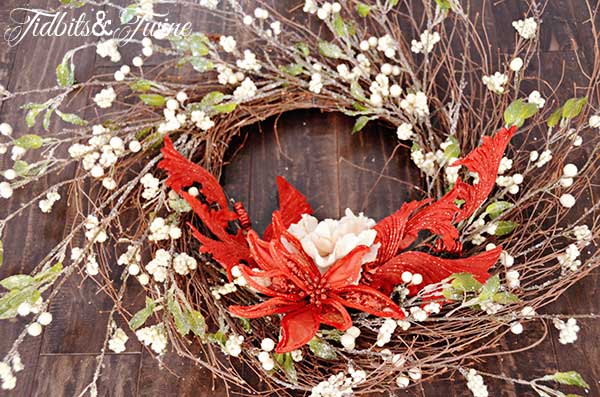 Once this was done, I felt I needed a bit more red throughout the wreath and so added a few picks of red glitter berries.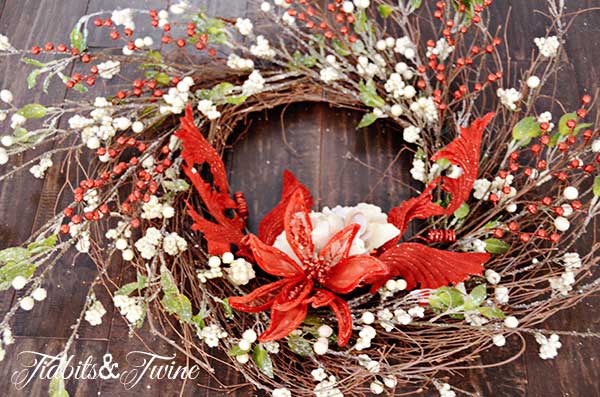 With those in place, I added a bit of ribbon and was ready to hang!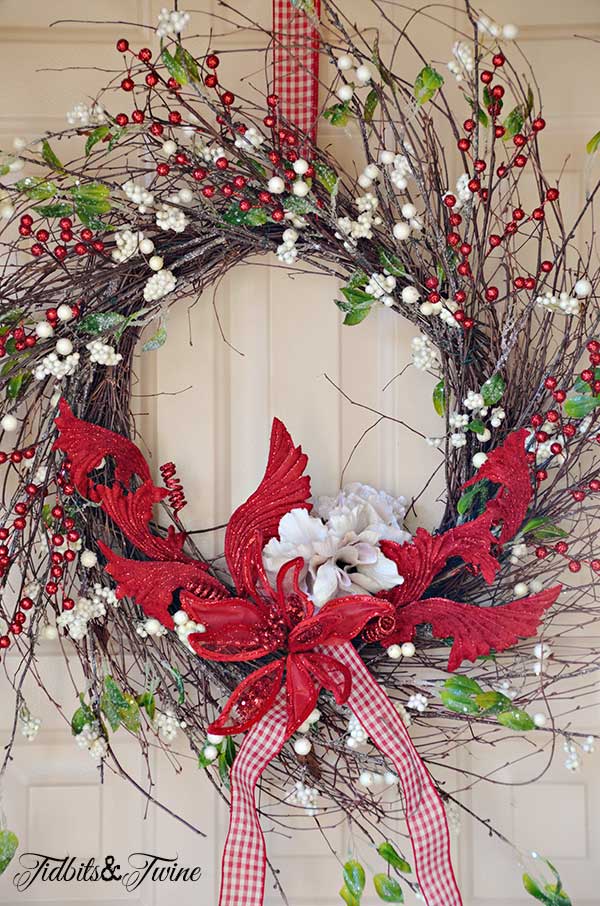 I like that the wreath is made up of traditional Christmas colors, but not traditional materials.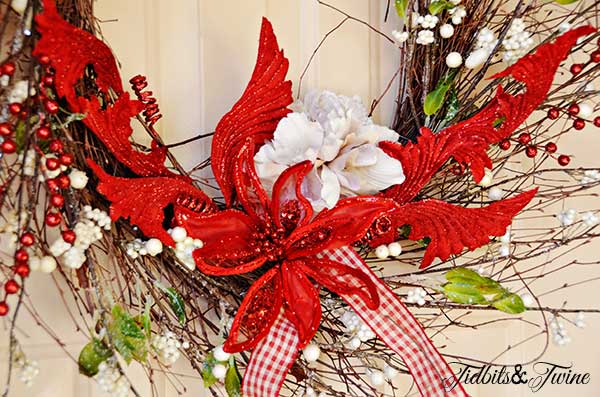 I hung it on my front door so that I could photograph it, but it's much too big for the door and so I've moved it into my dining room.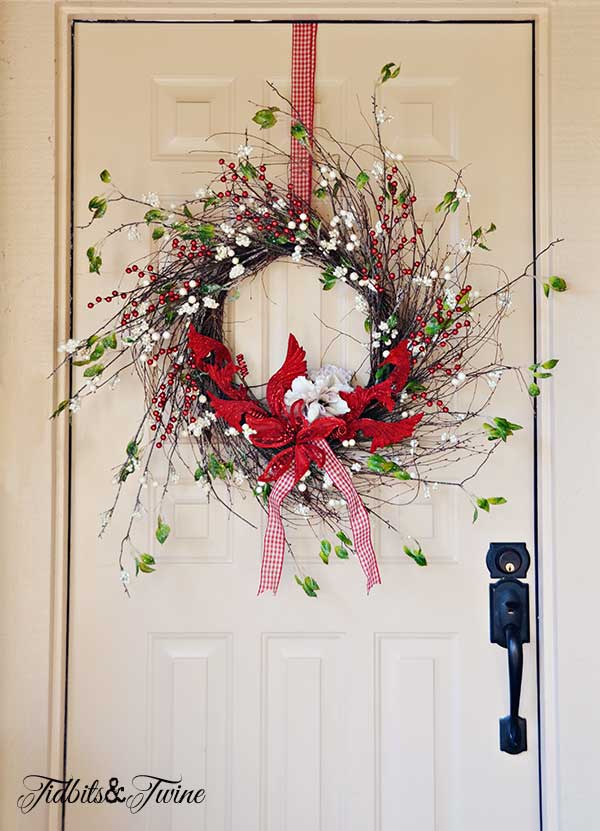 Of course, I used an upside down Command hook on the back side of the door to hang the wreath. I have wreath hangers, but they always clank against the door whenever we close it and the Command hook is less expensive and silent.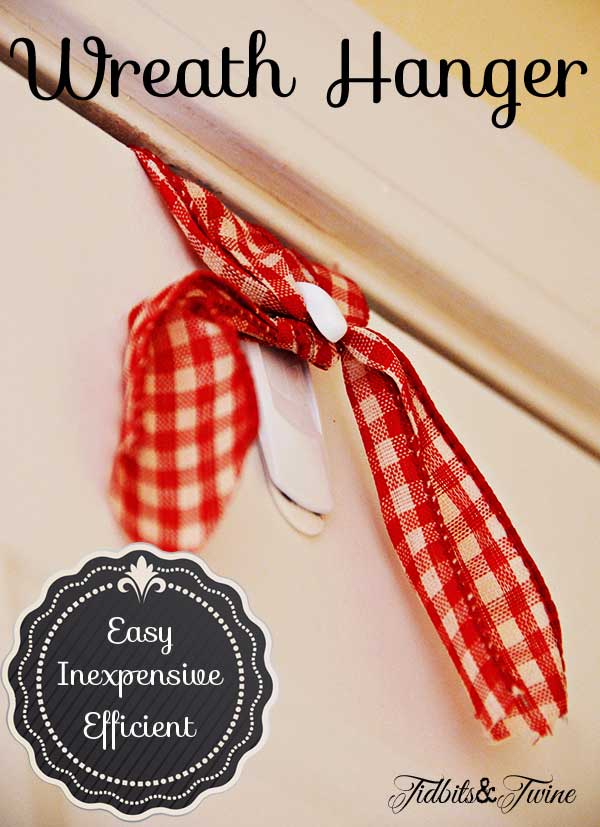 If you want to add a bow to your wreath, you can check out my step-by-step picture tutorial here.
I'll of course change the wreath again come Spring and will then either store these holiday floral stems for next year or will use them on presents as decorative accents.

Sharing At: Home Stories A to Z, Not Just a Housewife, Hope Studios
Would you like to receive my posts via email? Enter your email address below. You will instantly receive an email from FeedBurner and you will need to click the link to activate your subscription.
Join the Community
Let's keep in touch! Get exclusive artwork plus the latest news delivered directly to your Inbox!