Today I am sharing an easy way of laying out a gallery wall to ensure you get the look you want without damaging your walls. Plus, I'll share my thought process for the layout I ultimately chose in case it might help you create your own gallery wall! Basically, I'll show you how to create a gallery wall from the ground up, literally!
Here's a look at my completed gallery wall that surrounds the TV in my family room. This is a collected (or eclectic) gallery wall, as it includes a mix of art, pictures and other objects. I purchased the items for this wall over the course of a few months knowing the general look I wanted, but without having an actual plan in mind.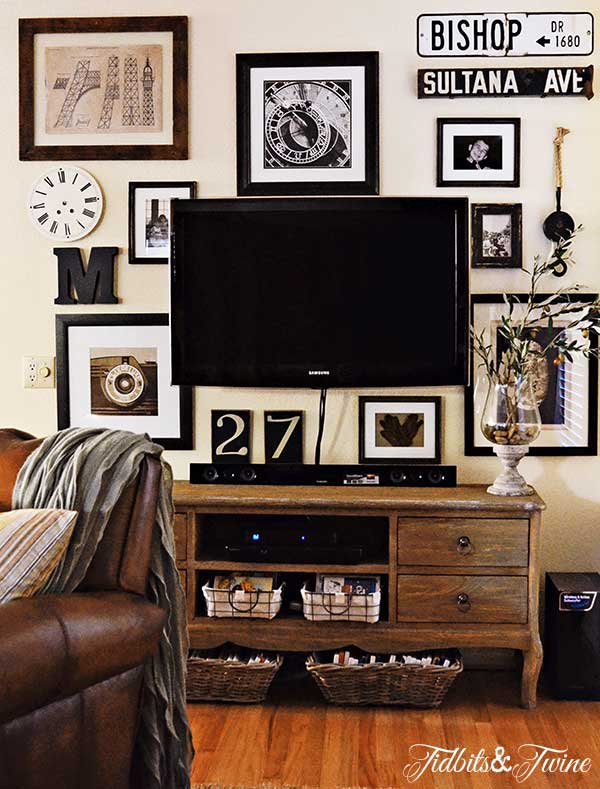 Once I had purchased all of the elements for my wall, I began working on a layout. If your gallery wall is symmetrical and uses identical frames, then the layout should be pretty straightforward. In my case, though, I was using all different shapes and sizes of items, which made the layout a bit more tricky. I was working with a confined space around the TV and I also knew that despite the varying objects, I wanted the wall to be balanced in terms of both weight and color. With that in mind, here is what I did.
Step 1
First, I measured the wall and the TV so that I knew how big of an area I had to work with. I then used FrogTape to mark out the space on my living room floor. The outside square shows the wall space while the inside rectangle represents the TV. (Note that the angle of the picture makes the lines look as if they aren't straight even though they are.)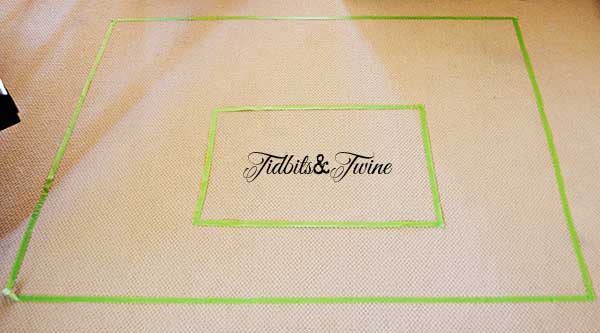 Recreating the space on the floor allows you to easily move pieces around until you find a configuration that you like!
The very first layout that I did looked like this: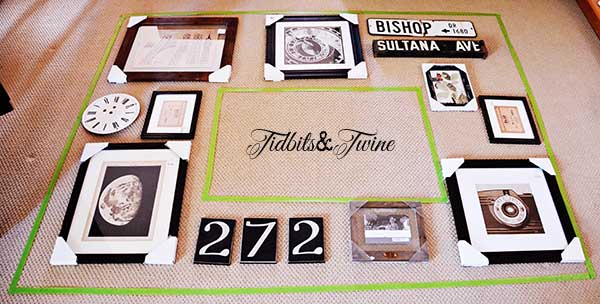 (Yes, everything still has its price tag attached and cardboard corners! I didn't want to remove anything until I was sure exactly what pieces I was going to keep.)
I liked this layout, but didn't love it. To me, something felt off. So, I decided to leave it on the floor for a day or so until I could get a better sense of why I didn't like it. In the meantime, I realized that it wasn't going to be feasible to put an object directly over the cords that were hanging down from the TV and so needed to leave the bottom, center area clear.
A day later, I decided that the "problem" with my original layout was that there was too much white on the right and too much beige on the left. I then tried a different configuration, which ended up being the one I used.
Step 2
I started at the top with the two areas that I thought would be most visible and used the two pieces that I wanted to showcase the most. I could have put the vintage street signs in the middle, but then I would have needed to put a frame on the right and I thought that would be too matchy-matchy with the left. Again, my goal was balance, not symmetry.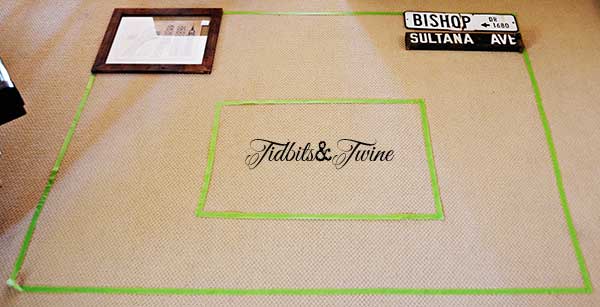 Step 3
I then felt that I needed something to balance out the weight of the Eiffel Tower image on the bottom right and so used the moon picture.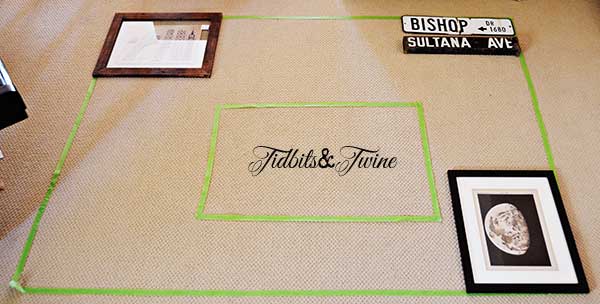 Step 4
Once that was in place, I needed to balance the weight on the left, as well as fill in the empty space at the top and so used two, similarly shaped pictures.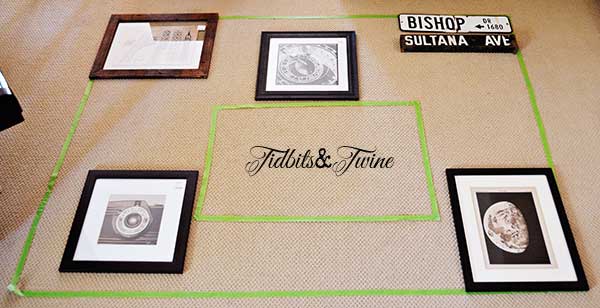 Step 5
From there, I decided to add in my medium-sized frames objects, which included frames and a clock face. I decided to vary the direction that the frames were hanging in order to keep them from looking identical.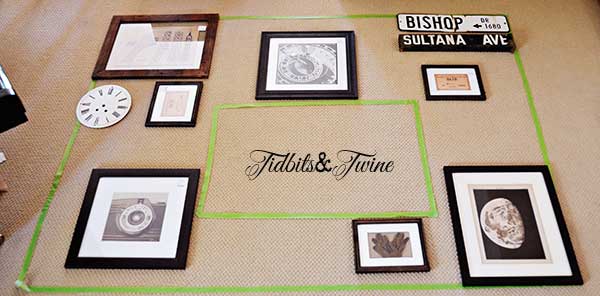 Step 6
I then added in my small objects, which included a frame and some numbers.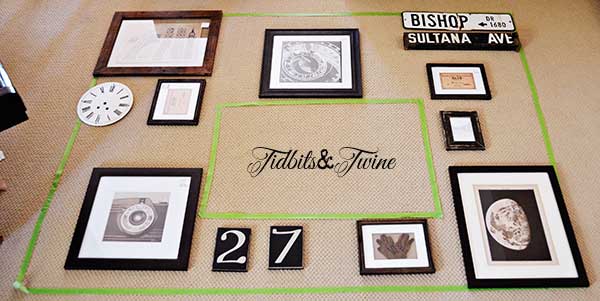 Step 7
And last but not least, I added in a few other objects to fill in the remaining space.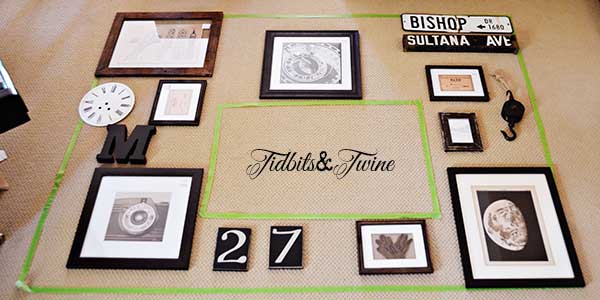 You might notice that my final layout includes different objects than I used in my original and that's because I purchased a few more things than I ended up using. Thankfully, I'm still within my 90 day return period and so can take back what I didn't use. :)
Next week I'll show you an easy method for hanging everything on the wall so that you get the exact position you want without making any extra holes in the wall! I'll also share with you the progress I've made on the guest bedroom.


Would you like to receive my posts via email? Enter your email address below. You will instantly receive an email from FeedBurner and you will need to click the link to activate your subscription.
Join the Community
Let's keep in touch! Get exclusive artwork plus the latest news delivered directly to your Inbox!