Learn How to Cover a Book with Paper for a Practical Yet Decorative Look!
An easy step-by-step tutorial showing how to cover a book with Kraft paper to protect the book, but also give it a decorative look!
Recently, I've been working on a Halloween project. (I know, it's a little early, but we *love* Halloween at my house!) Anyway, I needed some "filler" pieces for one of my displays and came across a great image from This Little Sparrow showing stamped Kraft paper books. Then and there I decided that DIY stamped kpaper-covered books would be the perfect addition to my Halloween vignette! See below for full tutorial for how to cover a book with paper!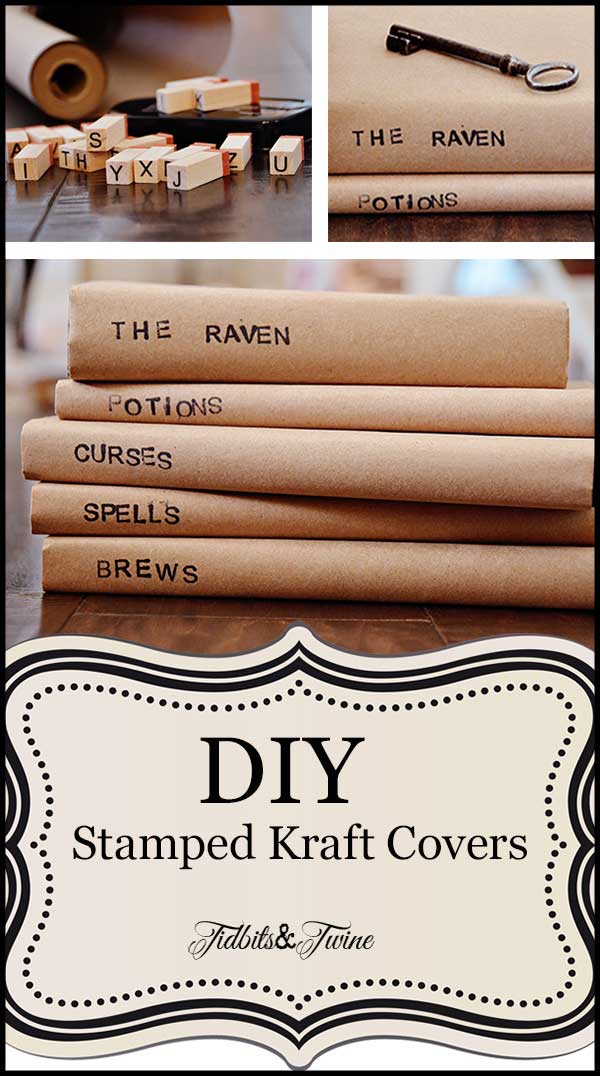 The only materials I used were a roll of brown Kraft paper, wooden letter stamps and black ink. You could also use brown paper bags instead of Kraft paper, which would make this project almost entirely free! The downside to the paper bags, though, is that they have folds in them and are also thicker, so they don't lay as flat and tight as the Kraft paper.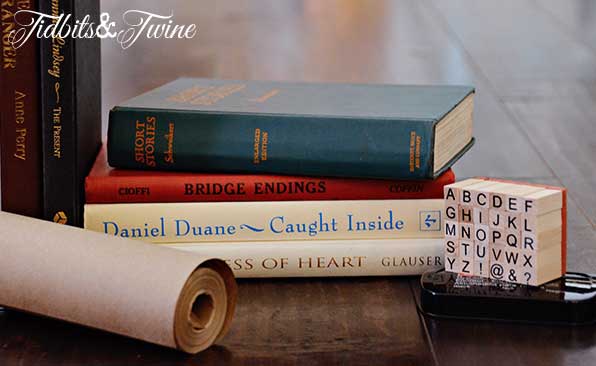 How to Cover a Book with Paper
How to cover a book with paper to either help preserve the cover or to make a decorative stamped book for display
Step 1
To cover the book, you first need to open the book flat and cut the paper so that it is about 2″ wider on the top and bottom, and about 4″ wider on each side.
Step 2
Next, crease the paper along the top and bottom edges of the book. So long as you crease both top and bottom at the same time, it doesn't matter whether the book is straight on the paper. (Sorry about the photo – it's hard to take a picture using only one hand!)
Step 3
After you've marked your creases, follow them to create folds in the paper. Your paper should now be folded to the exact size of your book.
Step 4
For the front cover, folder the left side of your paper with a 1 1/2″ fold.
Step 5
Then insert the front cover into the edges of the fold.
Step 6
For the back cover, it is very important the you hold the book up at a 90 degree angle before making your crease on the right side. The angle is important because it allows the spine to lie flat, which will ensure that you allow enough space for the book's spine; otherwise, when you try to close the book the cover will be too short and will rip.
Step 7 – Finished!
Insert the back cover into the edge of the fold and you are done! If you want the cover to be stable and last a long time, you can use a small piece of tape at each corner to tape together the top and the folded edges.
Once your book is covered, you're ready to stamp! Be sure to test out the stamps on scrap paper first so that you know how hard to press and how to space the letters. Inevitably, some letters will be a bit crooked, but that's part of the charm.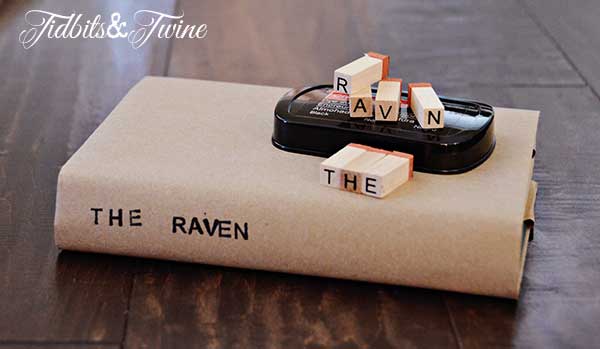 Since I was making Halloween-themed books, I chose titles accordingly. Also, since I just needed the books to be filler in a larger vignette, I kept the stamps very simple, but you can be as simple or as ornate as you want!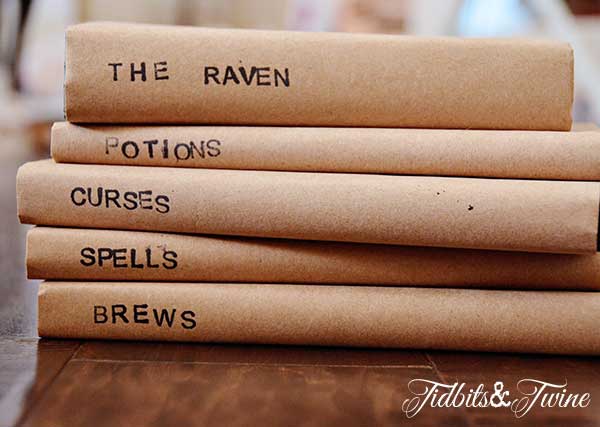 I hope you enjoyed this tutorial for how to cover a book with paper! Happy crafting!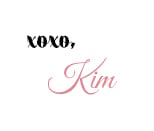 You might also enjoy this post about how to cover books with fabric!