With the first day of Autumn just around the corner, it was time for me to switch out my dining room buffet to reflect the change of season.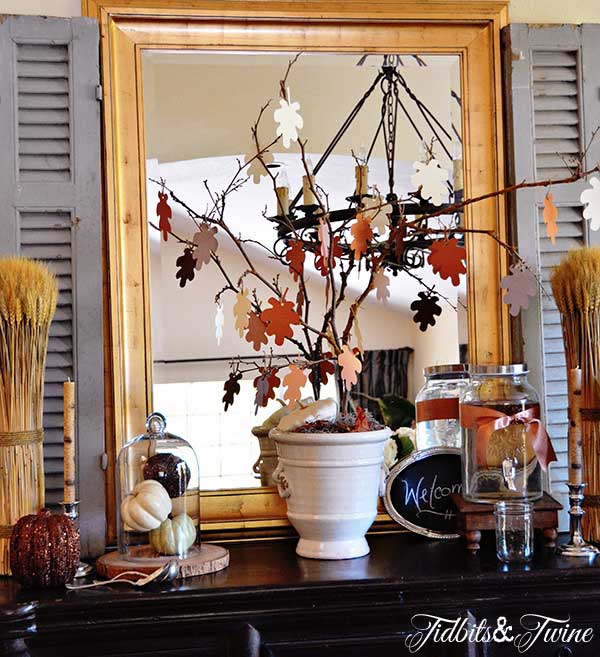 As you can see, I don't use bright oranges, reds and yellows in Fall, but instead, opt for their more muted counterparts like copper, terracotta, gold and ivory. I also like to mix a lot of textures ranging from rustic to formal to create a look that is elegant but without being too formal (which is a look that I refer to as casual elegance). And last but not least, I add a few silver piecesfor a bit of brightness.
For the display, I flanked the shutters with stalks of wheat (from HomeGoods) and added birch candles in silver candlesticks. On the left, I put a couple of pumpkins in a cloche with a wood base and added a larger copper sparkle pumpkin near the wheat.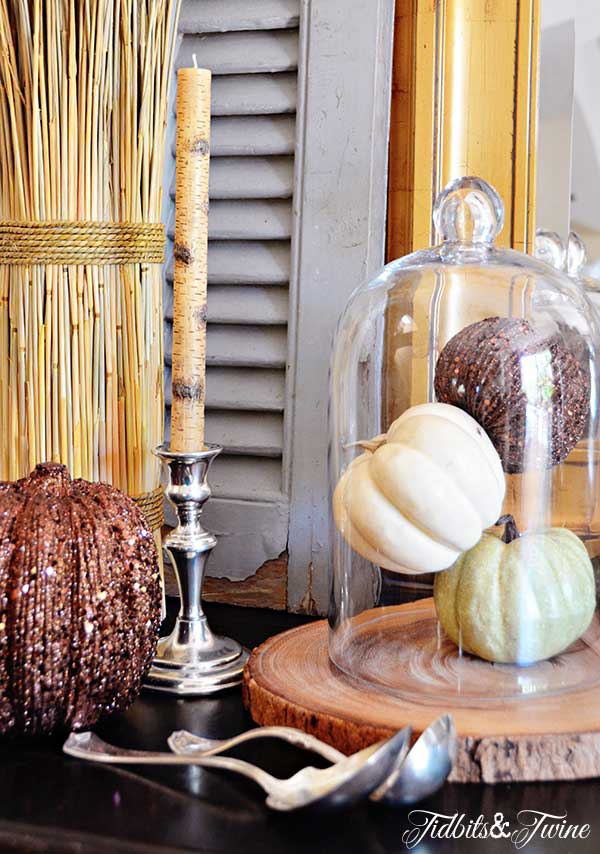 On the right, I used a drink dispenser and a smaller bunch of wheat in a terracotta pot (also from HomeGoods). In this way, I visually balanced the right and left displays in terms of both scale and color but did it without making both sides identical.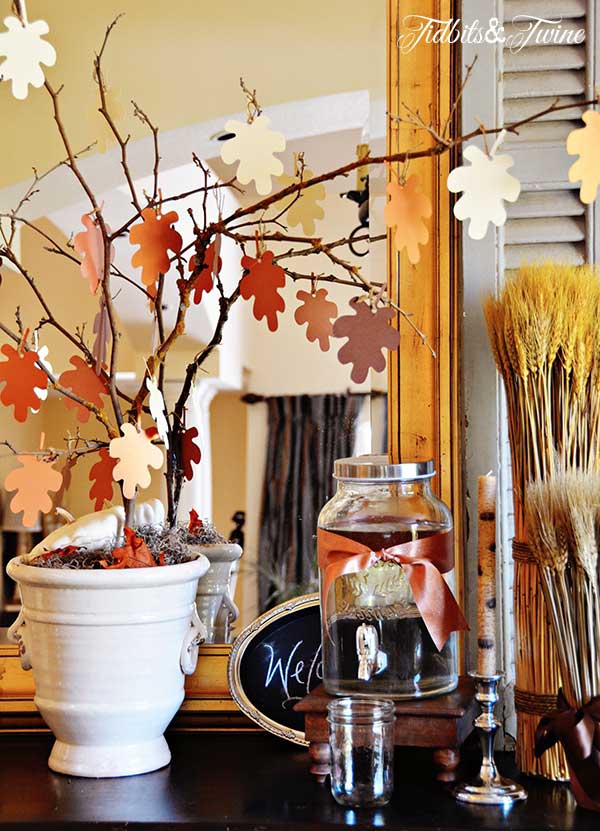 But for me, the most important item on the buffet is our Giving Thanks Tree, which is a Thanksgiving tradition in our family. Thanksgiving is a big event for us and every year I host between 25-30 friends and family for the day and I love having a family tradition that the kids can look back on and maybe even do with their own kids some day!
To make the tree, my kids and I hunt for fallen tree branches that will work for our display, gather them up and bring them home. This year, I ended up using two different branches that I glued together to make the shape we wanted. I put the branches into floral foam in a pot, but you could also use rocks, pebbles or any other filler that can hold the weight of the branches. I then punched a leaf shape out of colored cardstock and hung the leaves on the tree with twine.
On Thanksgiving, each person gets a leaf and writes down what they are thankful for that year (even the kids participate!). We then hang all of the leaves on the back on tree and throughout the day, we can each read what the others have written. When the season is over and I disassemble the tree, I keep all of the leaves in a bag with the year written on it. It's fun to go back and see the comments from year to year, especially the ones that the kids have written.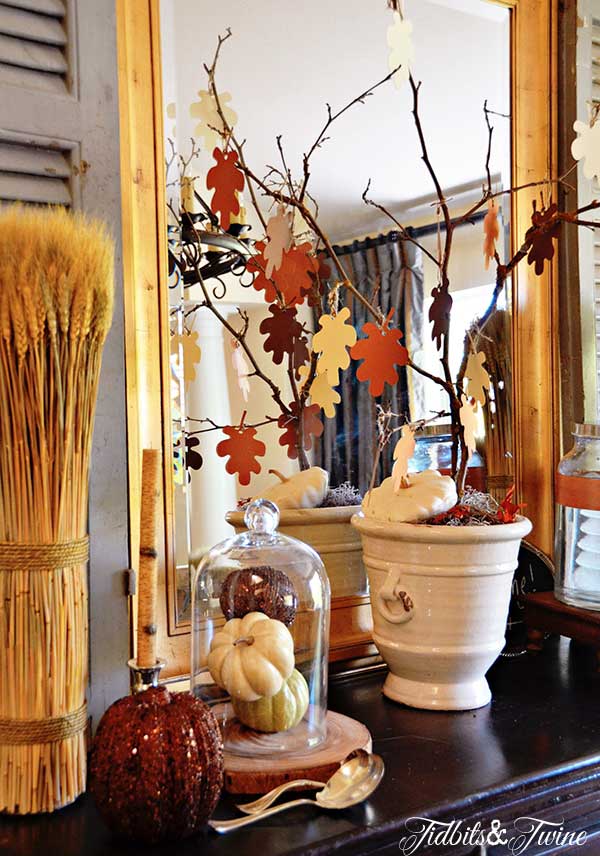 Here's to hoping your Autumn gets off to a beautiful start!

Linking up at:
French Country Cottage
Would you like to receive my posts via email? Enter your email address below. You will instantly receive an email from FeedBurner and you will need to click the link to activate your subscription.
Join the Community
Let's keep in touch! Get exclusive artwork plus the latest news delivered directly to your Inbox!