Believe it or not, but the coffee table in my living room is an old teak table that was my husband's in college. Given that it's teak, the quality is great and it's held up well, but doesn't quite fit in with the rest of my decor. Until now, a new coffee table was never a priority, but lately, it's been on my mind. I'm looking for something that is neutral, both in color and style, affordable (that's key!), and that plays more of a supporting role in the room, since I don't want it to compete with the piano that is nearby. More and more I find myself looking at large tufted ottomans.
One thing that appeals to me about tufted ottomans is that they can be either formal or informal, depending on how you "dress" them in the room. And of course, in a pinch, they provide extra seating. They are classic and timeless, but can be updated for a modern look with the right fabric and legs.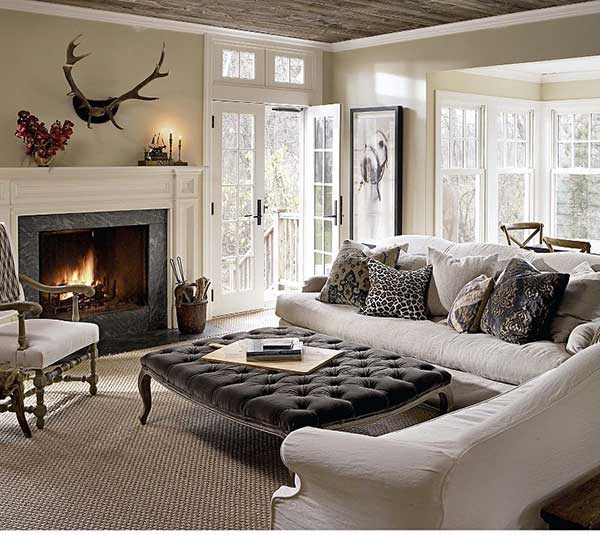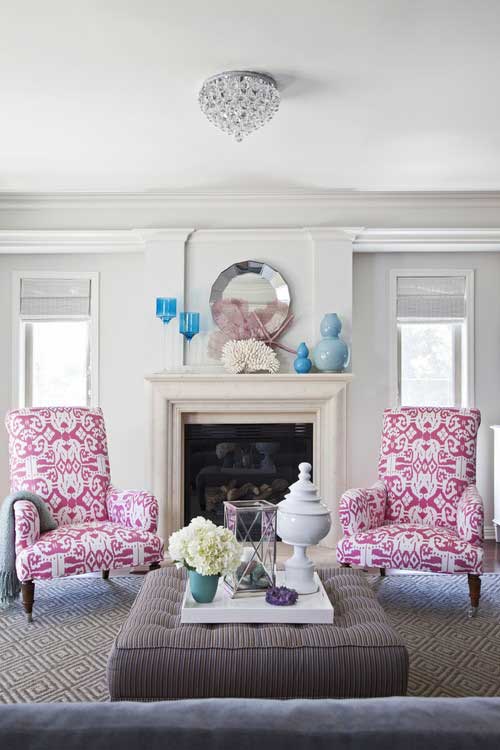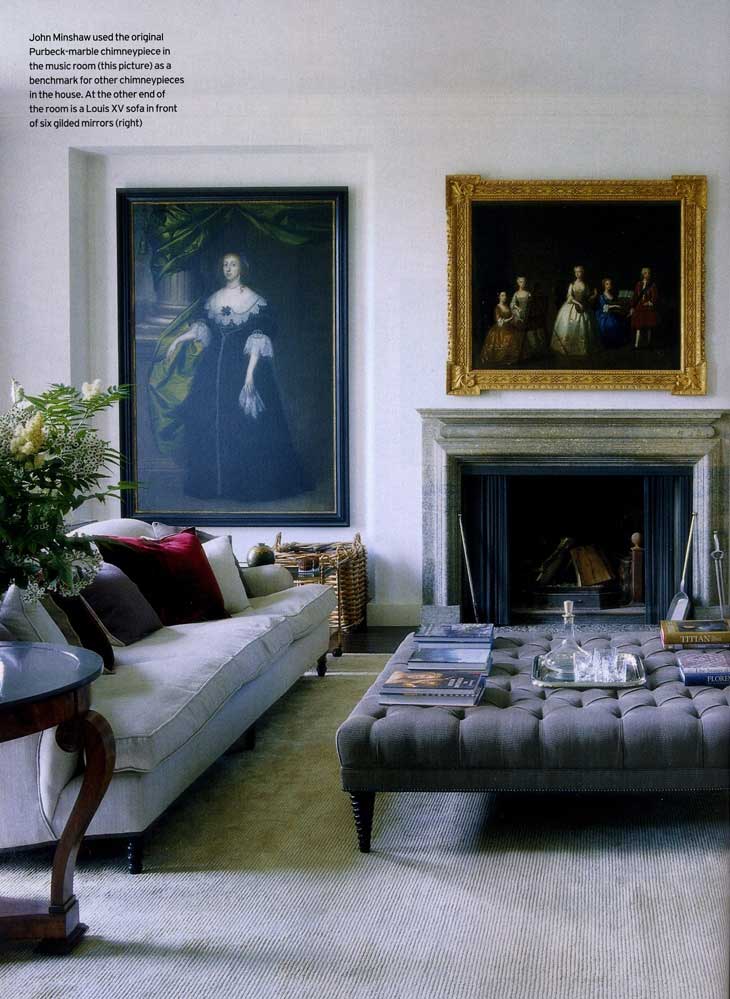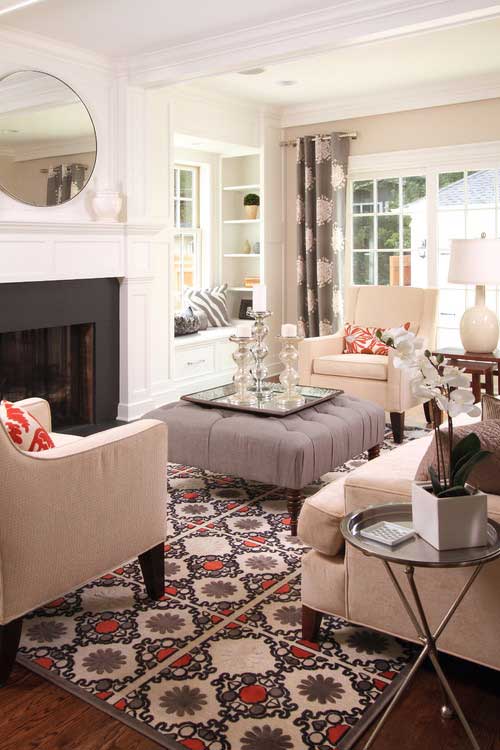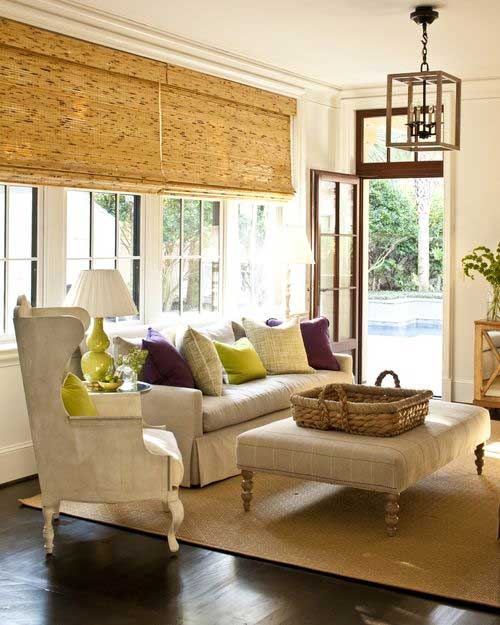 You can use them as a neutral backdrop….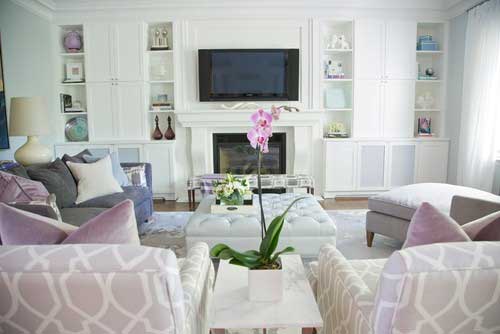 Or as your accent color!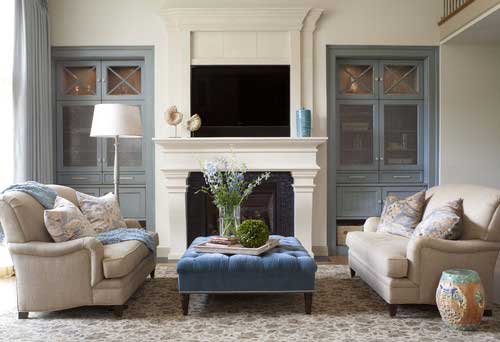 When I first started thinking about getting a tufted ottoman, two favorites came to mind. One is Restoration Hardware's Tufted Coffee Ottoman. I love that it has a distinctive personality given it's somewhat unique shape, so while it makes a statement of its own, it can still blend nicely in a room without calling too much attention. I also love that it has a flat surface, making it easier to balance trays and other decorative items, as well as casters, so that it can easily be moved. Unfortunately for me, this particular tufted ottoman is only 15″ and so will be too short for my room. I prefer the look when coffee tables are 1-2″ less than the height of the sofa's seat cushion. In my case, my living room sofas are quite puffy and sit at 19″ high, so I'd like to find an ottoman that is about 17-18″ tall.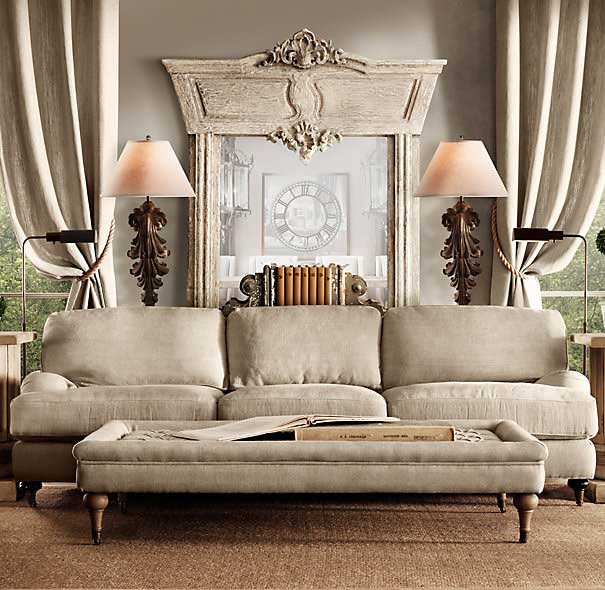 The other is Zentique Inc.'s Square Tufted Cocktail Ottoman. The height is perfect and the shelf below provides extra storage (maybe for my dough bowl?), but it's currently out of stock!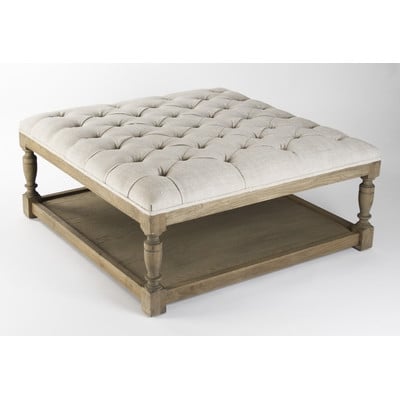 Other options include Target's Button Tufted Upholstered Ottoman, which sits at 18″ tall and at $329.99 you can't beat the price!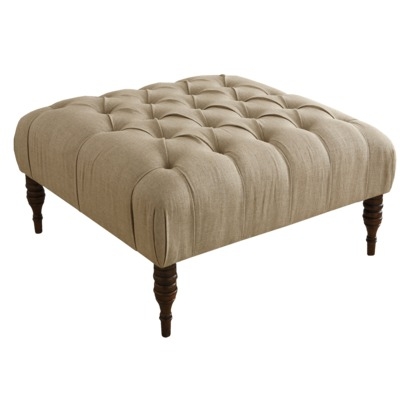 I also really like the Milania Tufted Ottoman from Horchow. It has so much detail and looks very feminine, but I also love the industrial touch with the nailhead trim.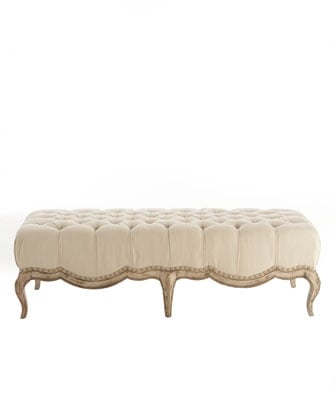 And while I was online searching for the Zentique Inc. ottoman, I found another beautiful one from the same manufacturer called the Maison Tufted Cocktail Ottoman, but it's out of stock, too!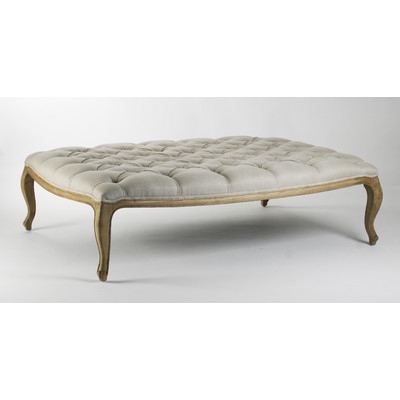 Ballard Designs' Castered Tufted Storage Ottoman is on wheels, which is great if it needs to be moved out of the way or used for seating. It is also available in a ton of different fabric choices, but I think it's too small for my space and purposes.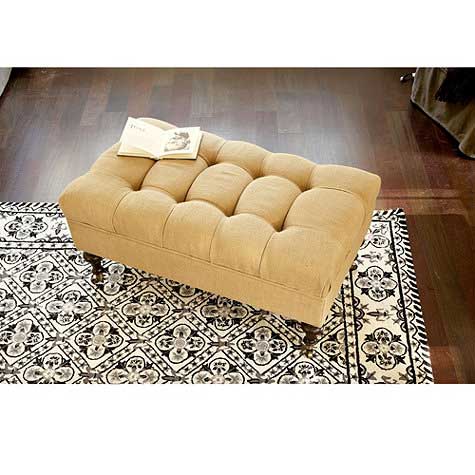 I'm not sure I'm brave enough to attempt making my own ottoman, but after viewing this great DIY tutorial from Sarah M. Dorsey Designs, maybe I'll give it a try!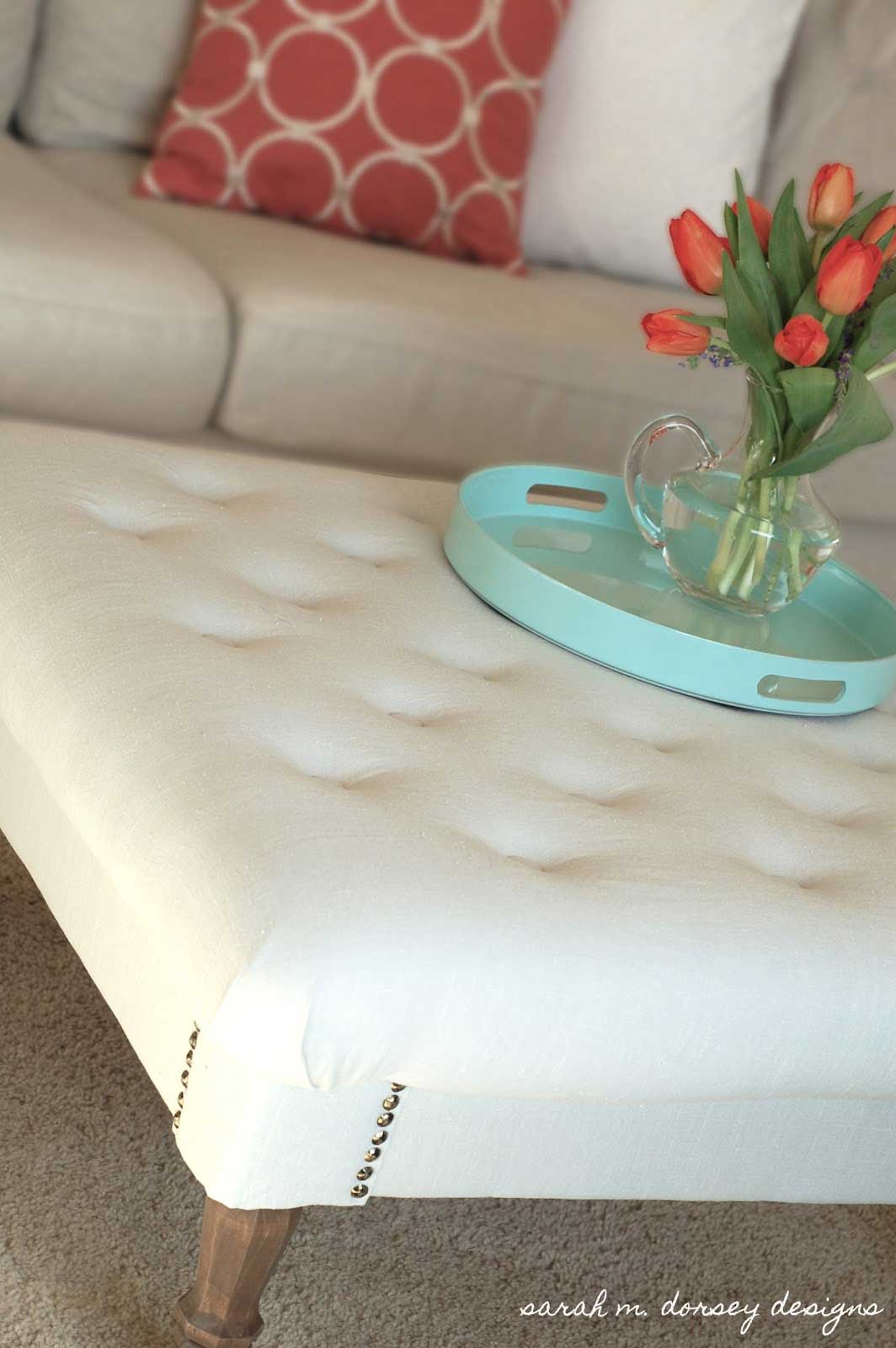 Many of the ottomans I showed above come in other fabric choices, but neutral is my middle name so I don't think I'll go with anything too bold. Fingers crossed that I find just the right one for my space!

Would you like to receive my posts via email? Enter your email address below to subscribe. Be sure to check your Inbox for a confirmation email that you will need to click in order to activate your subscription.
Join the Community
Let's keep in touch! Get exclusive artwork plus the latest news delivered directly to your Inbox!