If you love the elegant look of slipcovered sofas, you'll love this guide! Everything you need to know before buying a white slipcovered sofa.
I'll share the pros and cons, care tips, and what to look for when buying a new sofa. Plus, I've rounded up my favorite picks for you at a variety of price points.
Slipcovered sofas offer style, comfort, and ease of care. Not to mention that they're available in a wide variety of styles, colors and prices! Read below for everything you need to know about this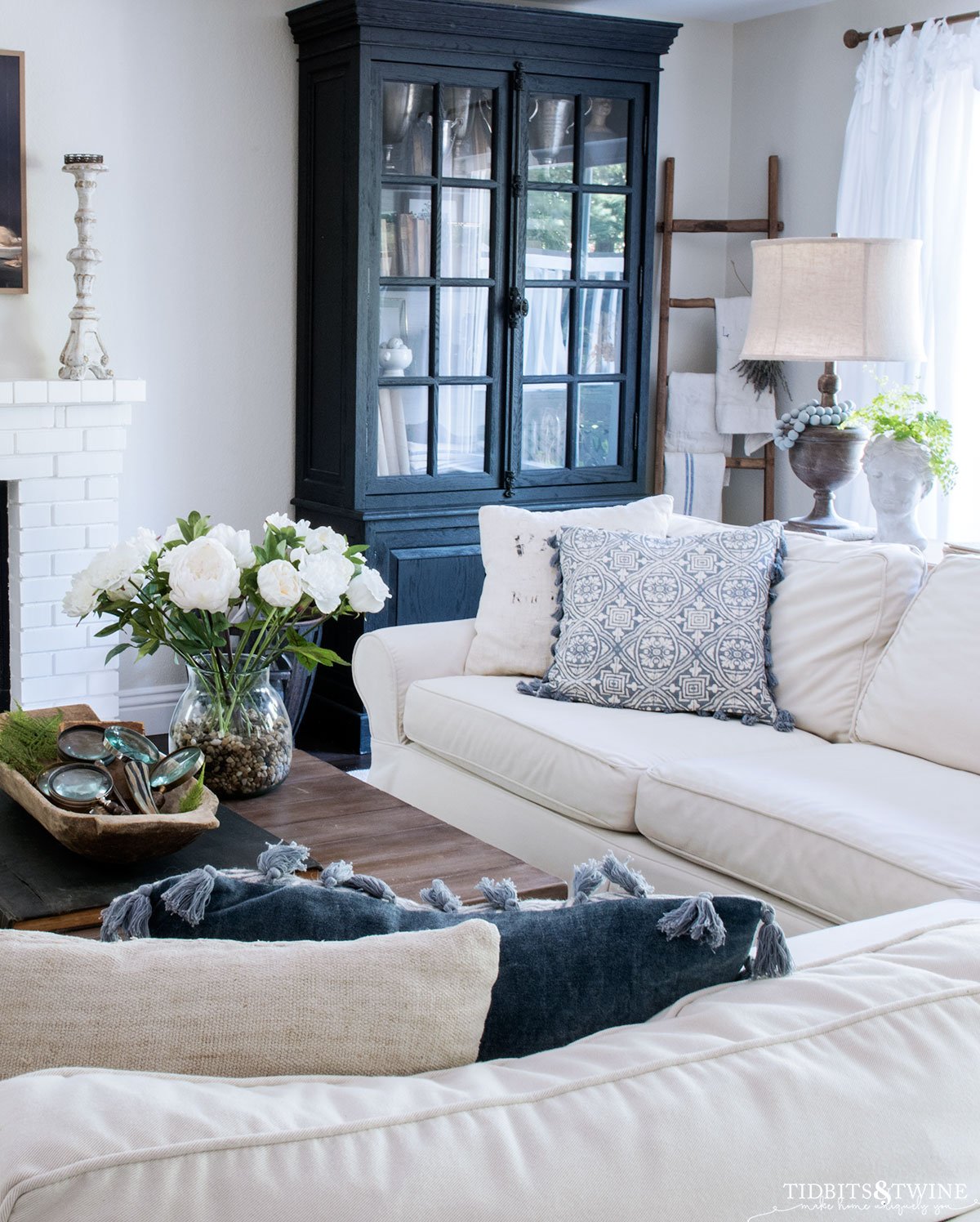 Would you ever buy a white sofa? Probably not. Seems risky, especially if you have pets and/or kids. But a white slipcovered sofa? YES please!
I am a neutral-lover at heart so I gravitate toward neutral furnishings. You might think that with kids, two dogs, and a cat I'd shy away from white and light-colored furniture, but that's not the case!
You might have realized that I have two white slipcovered sofas in my home. That was not intentional. Some people specifically seek out a slipcovered sofa because they are kid- and pet-friendly, but in my case, it was because they were affordable. And because they are slipcovered, they are practical…even if they are white!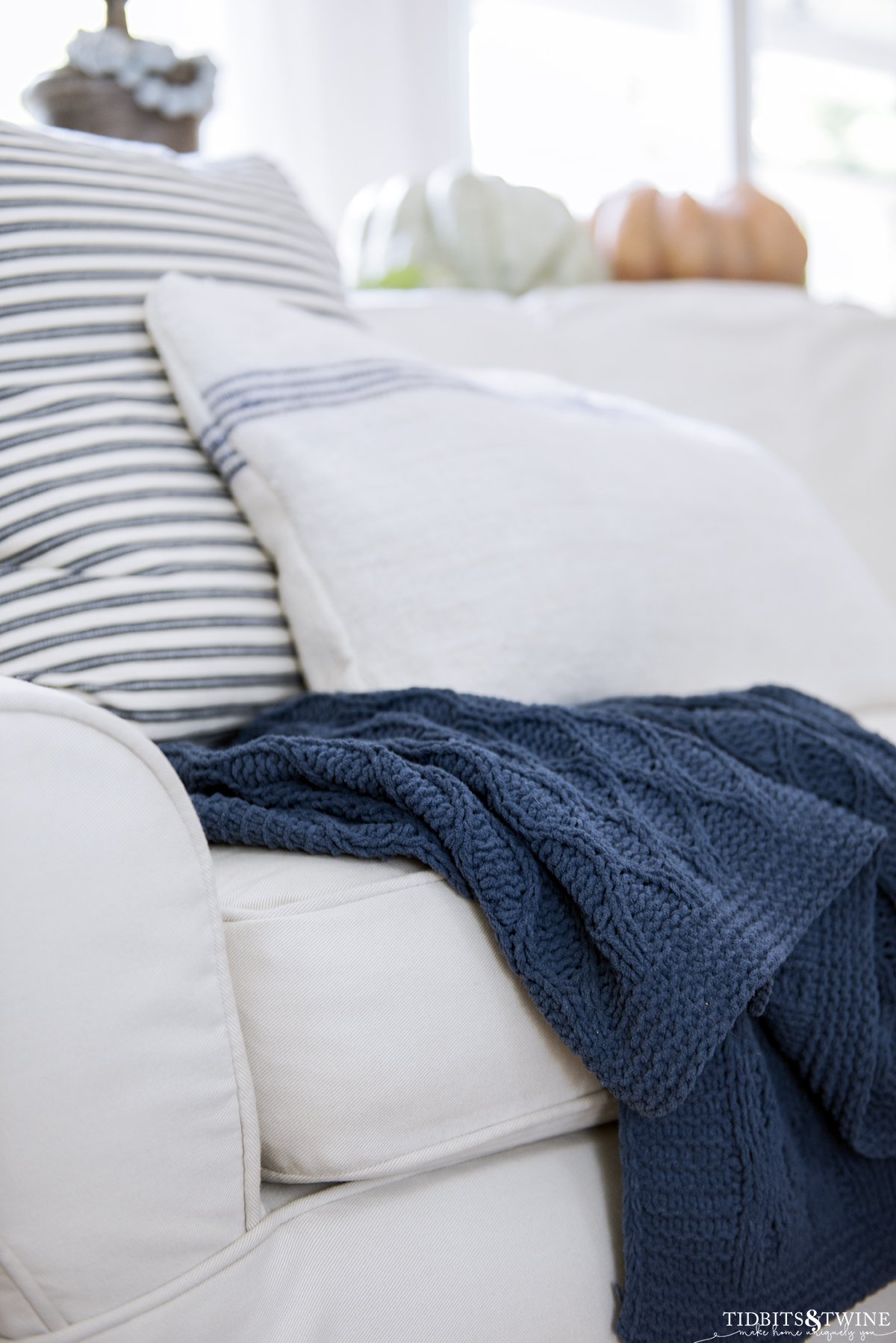 Back in the day, a slipcovered sofa sort-of had a messy look to it. Slipcovers were made to cover traditional, upholstered sofas and weren't made-to-fit. In the end, they looked wrinkled and sloppy.
That's not the case with today's slipcovered sofas! They are tailored with covers that are made to fit perfectly! These are sofas sold with a slipcover, not upholstered sofas that you can add a slipcover to.
What is a Slipcovered Sofa?
A slipcovered sofa is one in which there is a fitted, tailored cover that can slip on and off the sofa. The sofa itself has no finished upholstery. (Note that not all slipcovered sofas have a cover that can be removed, but the majority do. Always ask before buying.)
The slipcovers are made from a variety of fabrics and colors, although most have skirted bottoms. This means that the legs of the sofa will not show.
Styles of Slipcovered Sofas
You might be thinking that slipcovered sofas are just for coastal or farmhouse look but you'd be wrong! There are so many styles of slipcovered sofas these days in a range from farmhouse, to traditional, or even modern. So you'll be sure to find something that matches your style and your budget and can be maintained for years to come.
I have one that looks more casual and one that looks a bit more formal, but both are comfortable and easy-to-maintain.
My first experience with a slipcovered sofa was the IKEA EKTORP sectional in our family room that has a more casual look. While the sectional has been discontinued, the sofa is still available.
If you read my review of the EKTORP sofa, you'll see why we eventually replaced that sectional. Luckily, I came across a Pottery Barn sectional on Facebook Marketplace for just $300! And do you know what?! I ran the slipcover through the wash 1 time and it looked like a brand new sofa.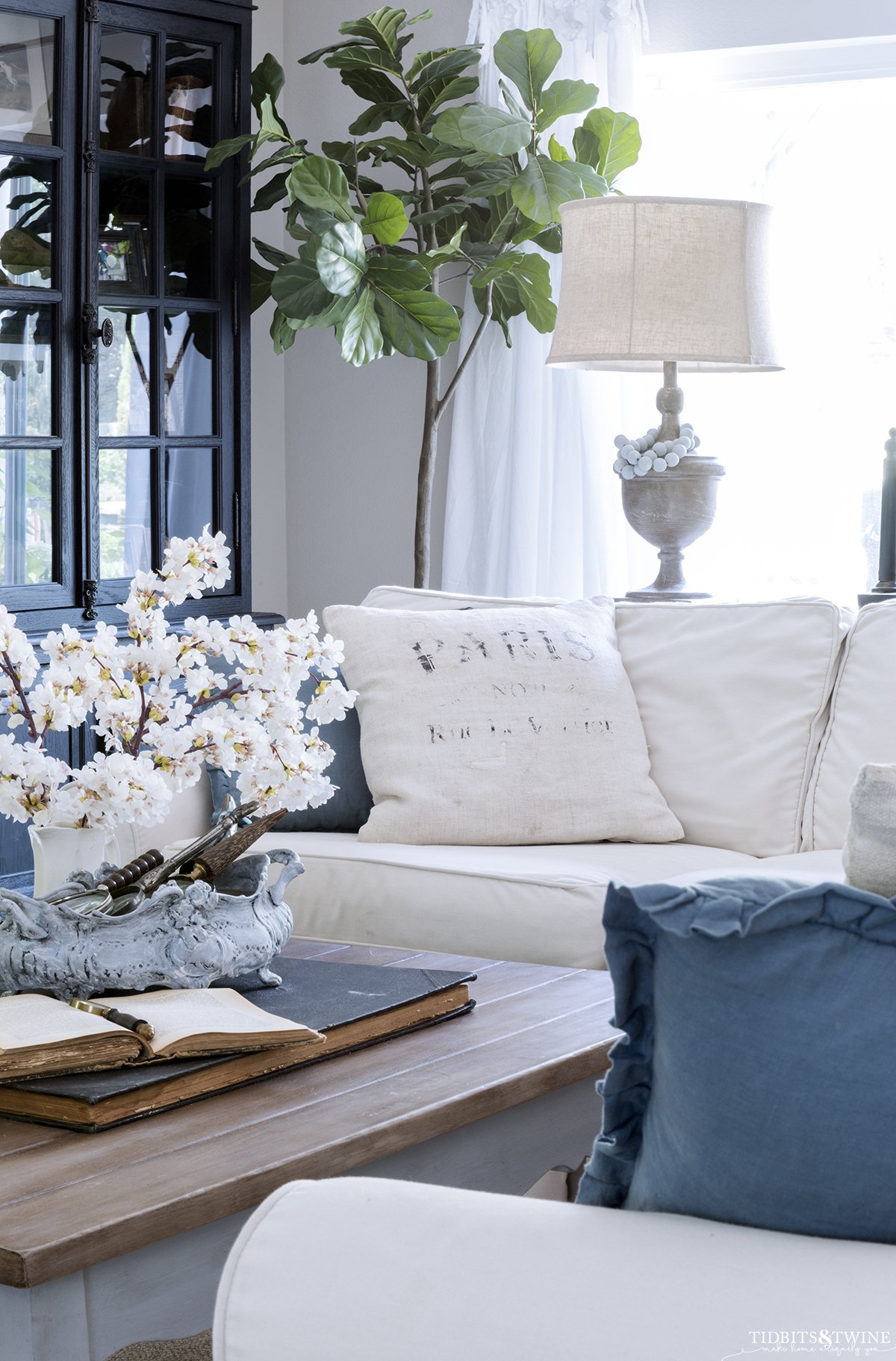 Then one day I literally stumbled upon a Restoration Hardware Belgian Classic Roll Arm sofa at my local home consignment shop! It looked as it no one had ever sat on it and instead of a hefty $6k+ price tag, it was $800. Sold!
Pros and Cons of Slipcovered Sofas
Why You'll Love a Slipcovered Sofa
Easy-to-clean: You just take the slipcover off and throw it in the wash. Or you could send them all out to the dry cleaner if you don't want the hassle.
Replaceable: Many companies that sell slipcovered sofas will also sell the cover separately. This means that if you're gets ruined or worn out, you can buy a replacement cover and pop it on!
Changeable: Because slipcovers can be purchased separately, you have the option of choosing a new fabric, color, or pattern should you ever want to change the look of your sofa. This is much more cost-effective compared to buying an entirely new sofa!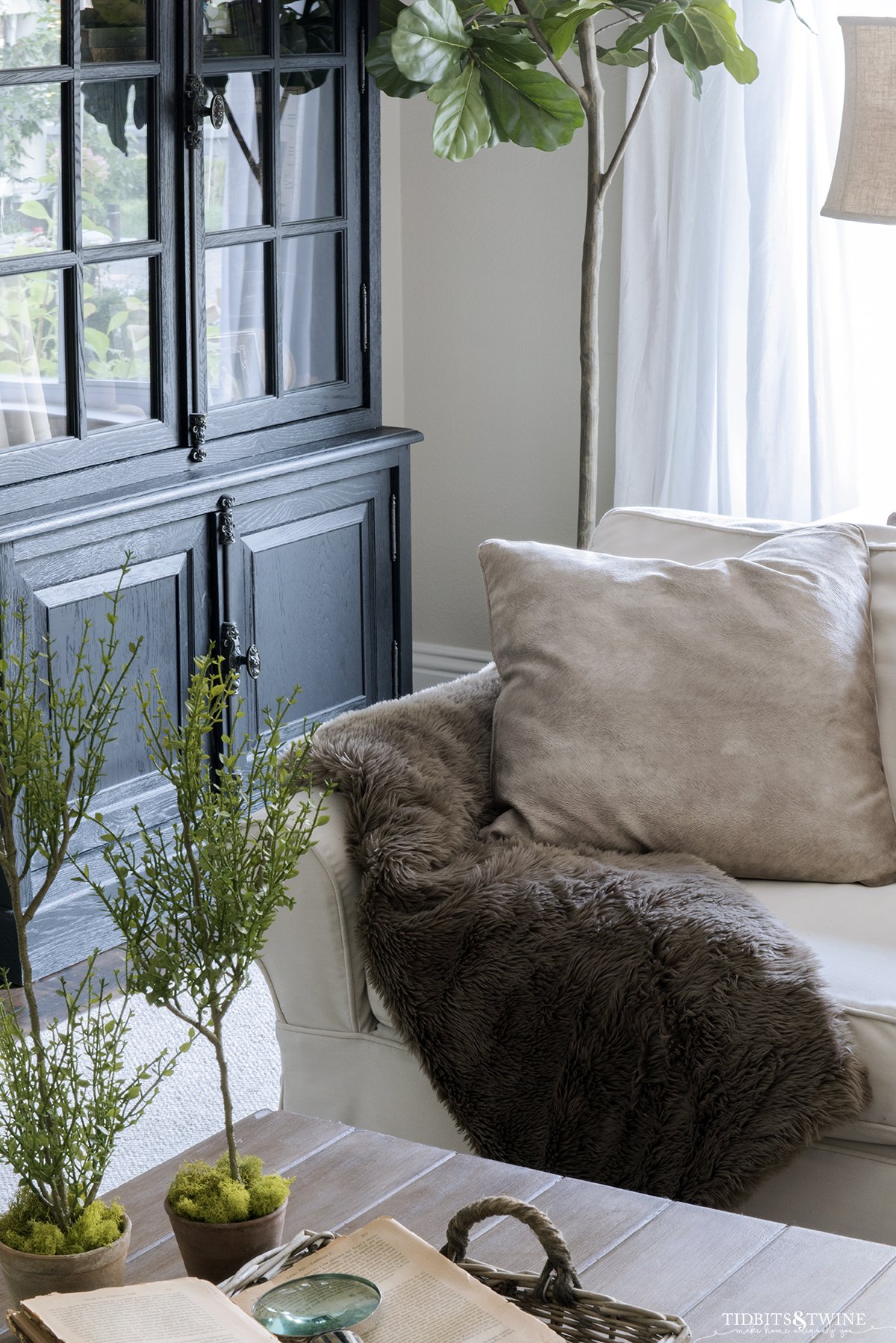 What to Consider Before Buying a Slipcovered Sofa
Washing: I realize this is also a Pro, but consider how often you'll realistically wash the covers. I had visions of making it a monthly habit. I've done it twice.
Fit: You might have visions of wrestling your sofa cushions trying to get the covers back on! This really depends on how fitted they are to begin with, and how you wash/dry them. In my EKTORP Review I've shared some tips for getting them back on easier.
Wrinkles: There's almost no way to avoid wrinkles on a slipcovered sofa. Unlike an upholstered sofa where the upholstery is pulled tight, slipcovers are a bit more relaxed. Wrinkles are most noticeable around the skirt. If the cushions are down-filled, they will show wrinkles a bit more as well. The amount of wrinkling really depends on the fabric and your maintenance.
Dirt: This is specific to light or white slipcovers….they will of course show more dirt than darker upholstery. There's just no way around it! People with new jeans that sit down might leave blue marks. Your dogs muddy paws will show. That pizza grease from teenagers? You'll see it. But then again, that's the beauty of a slipcover. You can wash it!
What to Look for When Buying a Slipcovered Sofa
Sofa Shape
Regardless of the slipcover you choose, make sure you like the basic shape of your sofa. Consider how many seat cushions you might want and how many back cushions. Look at the shape of the arms and the back. And decide if you want the legs to show! These things all make up the basic shape of your sofa so make sure you love them! A slipcover is only a cosmetic change, not a structural one.
Sofa Quality
No matter how durable your slipcover is, your sofa won't last if the quality isn't good. Think about how much use it'll get and how long you want it to last, and buy the best quality you can afford within the budget.
Slipcover Style
Slipcovers come in all sorts of styles, from loose-fitting to tailored. Some styles have welting while others do not. Then of course there's the color, fabric, and weave! All of these details factor into the overall look of your slipcovered sofa. Some, like tailored slipcovers with welting, lend themselves to a more traditional look. Others, like loose-fitting with plain stitching, give a more relaxed look. Always take into account your Decorating Style when choosing your slipcover.
Material
In general, slipcovered sofas tend to be made from medium-weight fabrics, but not all are created equal! Some will wrinkle more than others. Lighter colors will show more dirt, but textured fabrics can help lessen this.
Cleaning Instructions
If you're buying a slipcovered sofa in order to be able to wash it, your first step needs to be to check that it's washable! From there, see if it can be washed in a regular home washing machine or whether it requires dry cleaning. Also, check if spot cleaning instructions are available in case you want to just do a quick touch-up.
Replacement Options
This is important! So many times buyers think they'll just buy a replacement cover should something happen to theirs, only to learn that replacement covers aren't sold separately! Check with your retailer to verify that replacement covers are sold separately and also how long they will stock them even after the sofa is no longer carried. The availability of a replacement could factor into the longevity of your sofa, as well as how easy it will be to update it should you want to change it for a new look.
If you read Sunday's newsletter, you'll know that my cat and my sofa got into a fight. The cat won.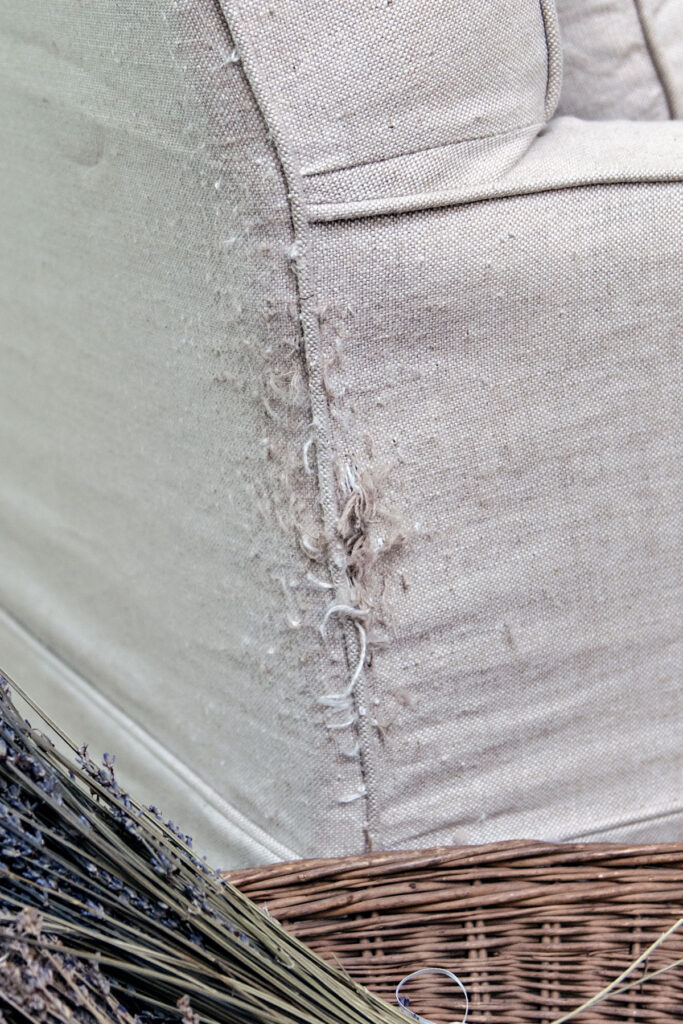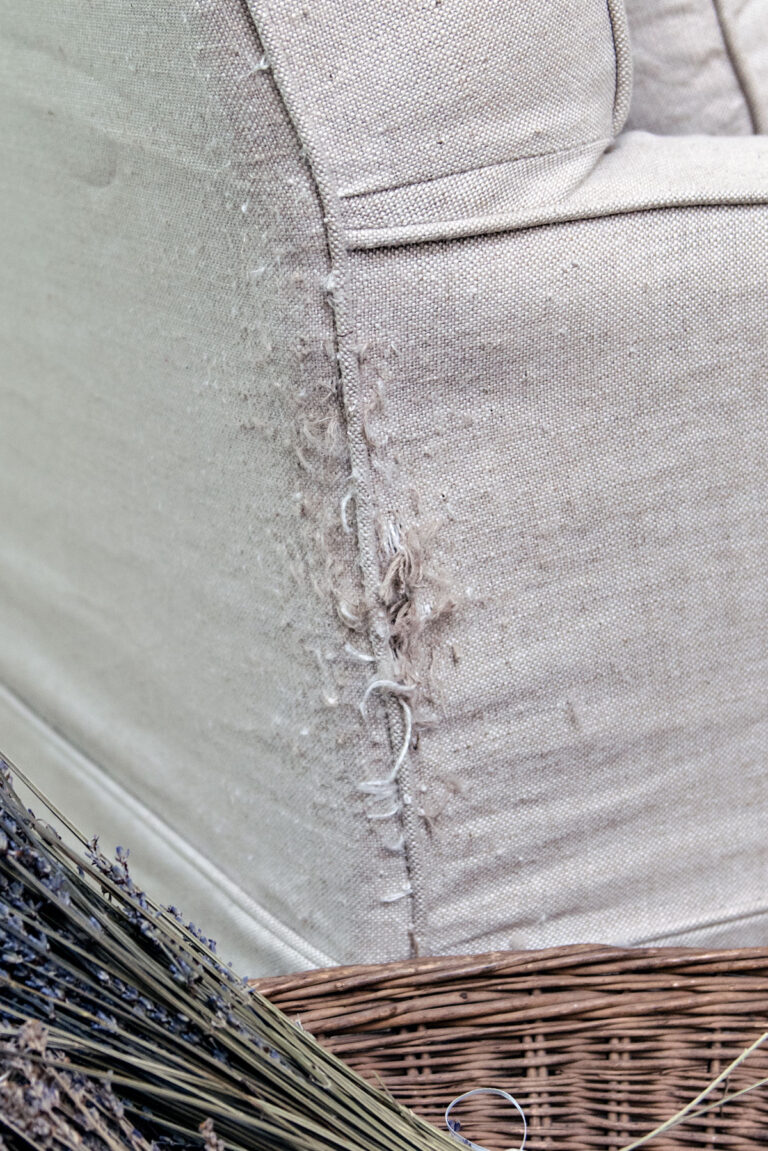 My sofa was manufactured in 2010 and luckily for me, Restoration Hardware still sells the slipcovers for this particular sofa, even though they no longer sell the sofa itself!
Best Slipcovered Sofas – My Favorites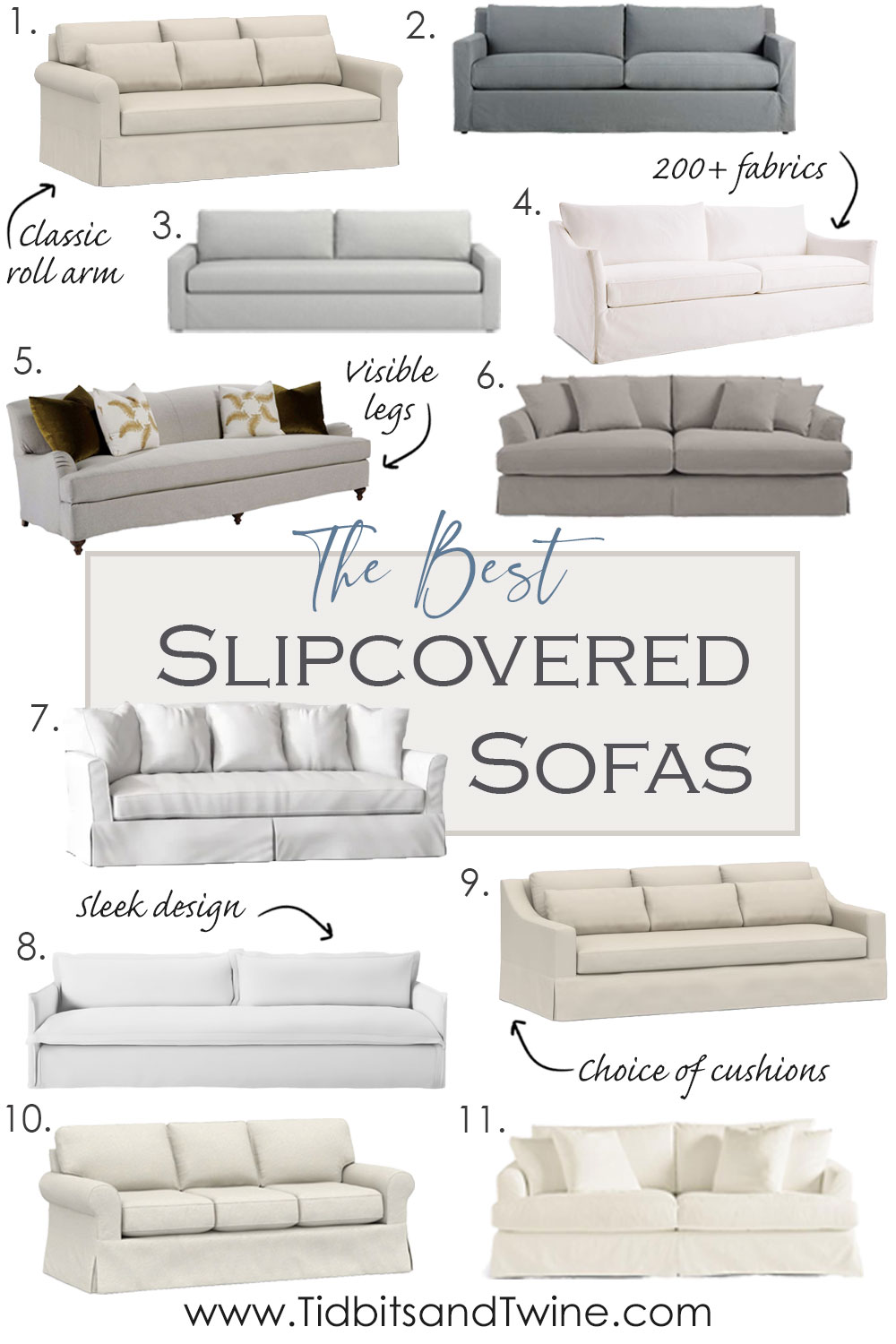 PB Roll Arm Sofa – Over 75 fabrics to choose from and various cushion configurations
Monroe Slipcovered Sofa – Streamlined design with track arms
Ghent Sofa – Bench seat available in 3 sizes with down-filled inner cushion
Keely Slipcovered Sofa – Apartment-sized sofa with two sizes and over 200 fabrics to choose
Libris Sofa – English roll arms with turned wood legs and comes with throw pillows
Emory Slipcovered Sofa – 2 lengths and 2 depths available with 50 fabrics
Fairchild Sofa – Down-filled and reversible cushions with 50 fabrics
Beach House Sofa – Generously sized with a topstitched flange for a modern flair
PB York Slope Arm – Modern European style with 4 lengths and multiple cushion configurations
Buchanan Roll Arm – Classic styling with a petite size for smaller spaces
Ava Slipcovered Sofa – Moisture-repellent removable covers for heavy-duty use
My Tips for Slipcovered Sofas
I've found that it's best to wash all pieces at once because if you wash just one cushion, for example, you'll realize that the other cushions are dirtier than you thought!
Your fabric choice will affect how much your slipcover will wrinkle. If a swatch is available (you could even use the skirt of the floor sample), crush it up in your hand for a moment and see how much it wrinkles!
Don't fully dry your slipcovers before putting them back on so that there's a bit of stretch in them and they fit over the cushions easier.
More Decorating Tips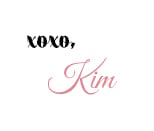 Join the Community
Let's keep in touch! Get exclusive artwork plus the latest news delivered directly to your Inbox!