Learn how to create an interior design vignette with these 6 easy tips! Vignettes reflect your personality, set the mood, and add the finishing touch to any room.
Have you ever noticed all of the beautiful accessories that magazines and product catalogs use in their interior photos? Well, they aren't just placed there randomly. No, my friend, those are vignettes. And a vignette is a great way to give your home a personal touch and a finished look.
What is a Vignette
In theater, a vignette is a short scene that gives insight into a character or setting. In decorating terms, an interior design vignette is basically the same:
Imagine zooming in with a camera to take a picture of just a nightstand, or a few shelves on a bookcase, or even a portion of a sofa table, and being able to see a complete design within the viewfinder that gives you a clue as to what the larger picture looks like.
A vignette is a full-scale design in a small-scale space. With that in mind, you can't just throw a bunch of accessories together and expect they'll look good. No, there's an art to creating a vignette so that it looks beautiful but not cluttered.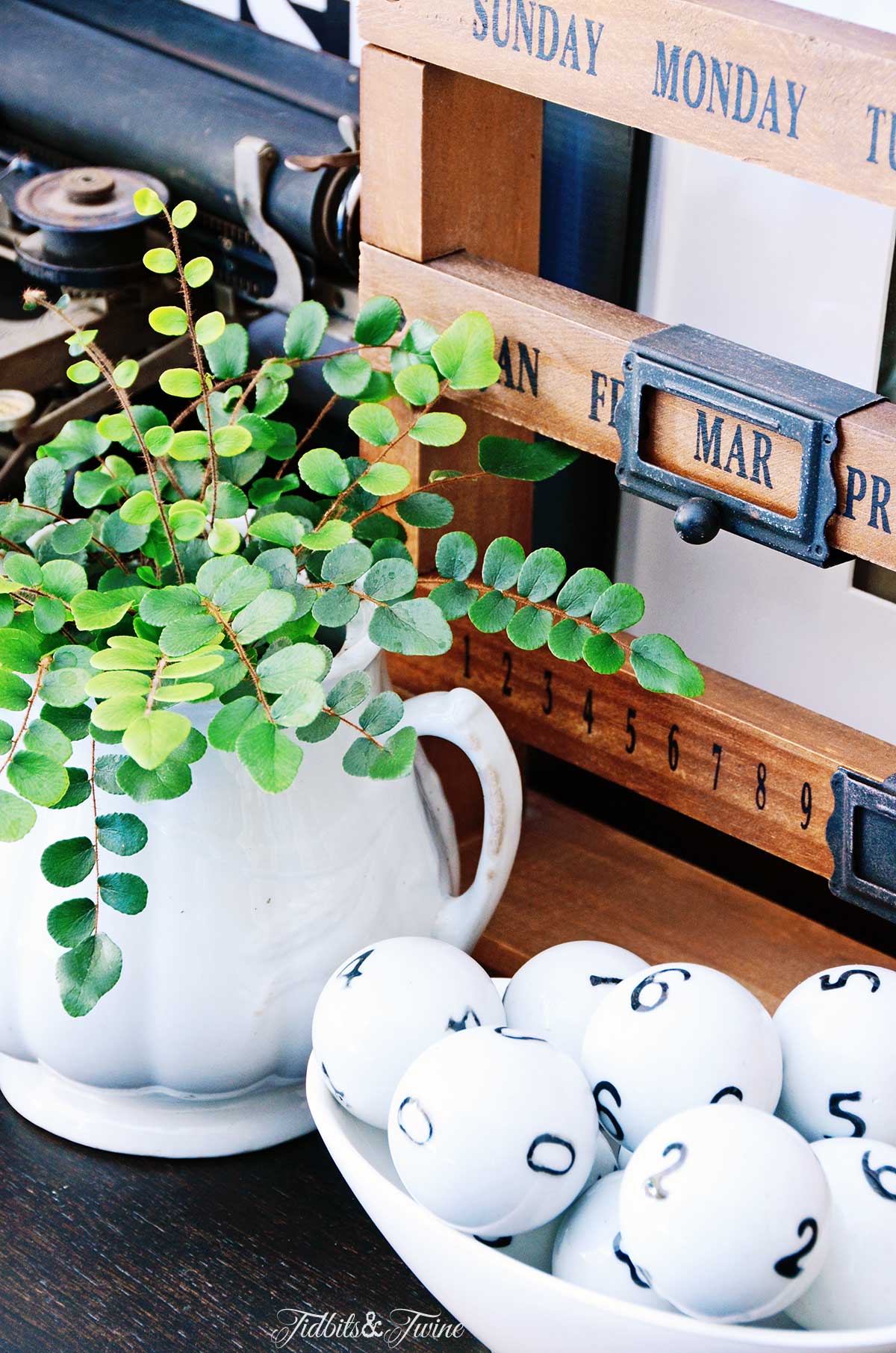 1. Find the Right Place
Vignettes are beautiful when created on flat surfaces such as nightstands, dressers, vanities or console tables, bookshelves, but they are equally as captivating when created in corners or other empty spaces.
Instead of placing a single chair in a corner, turn it into a cozy reading vignette. Similarly, a single cabinet along a wall feels much more at home if it has other items grouped above it and below it. Try to find a place to create at least one small moment in each room of your home.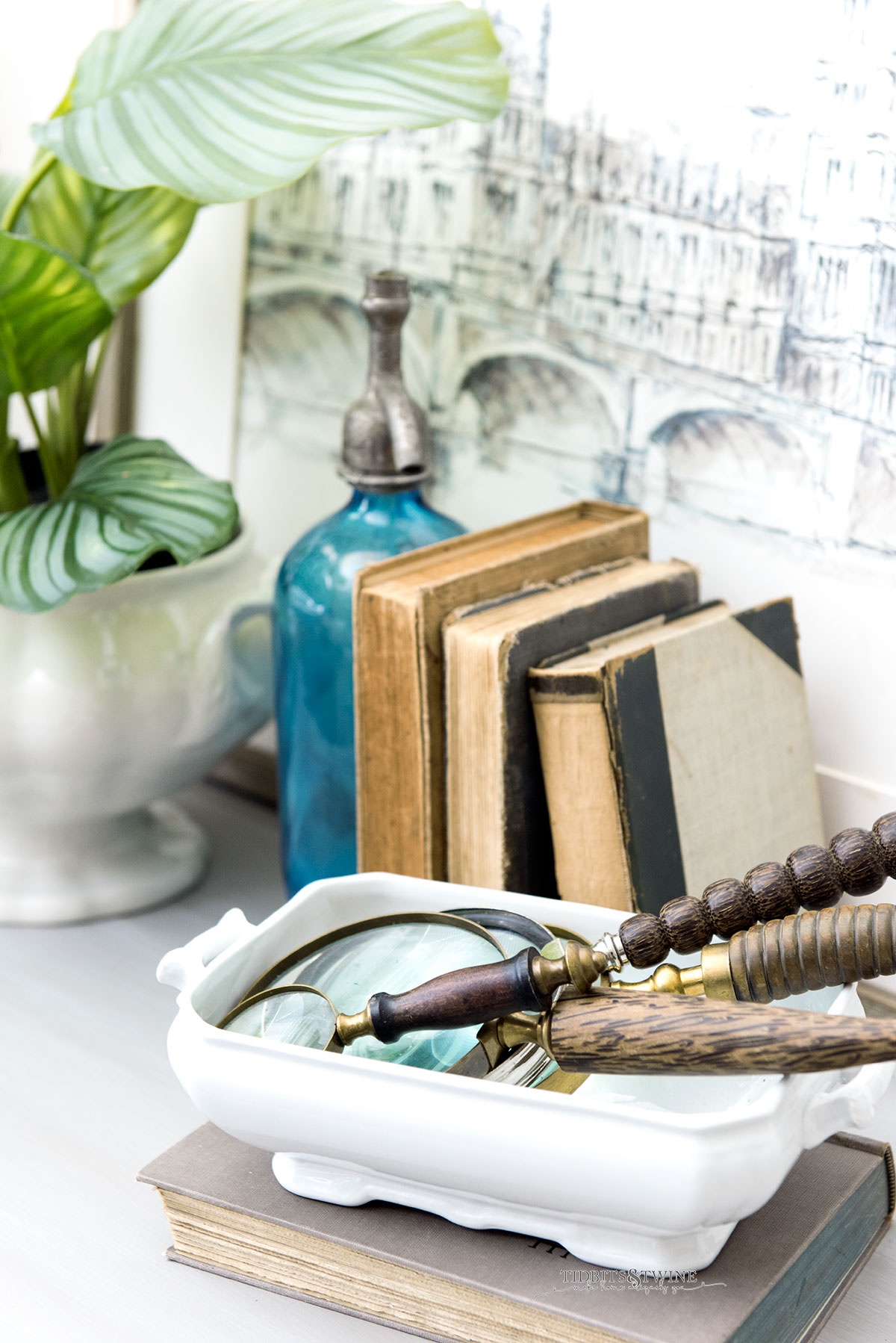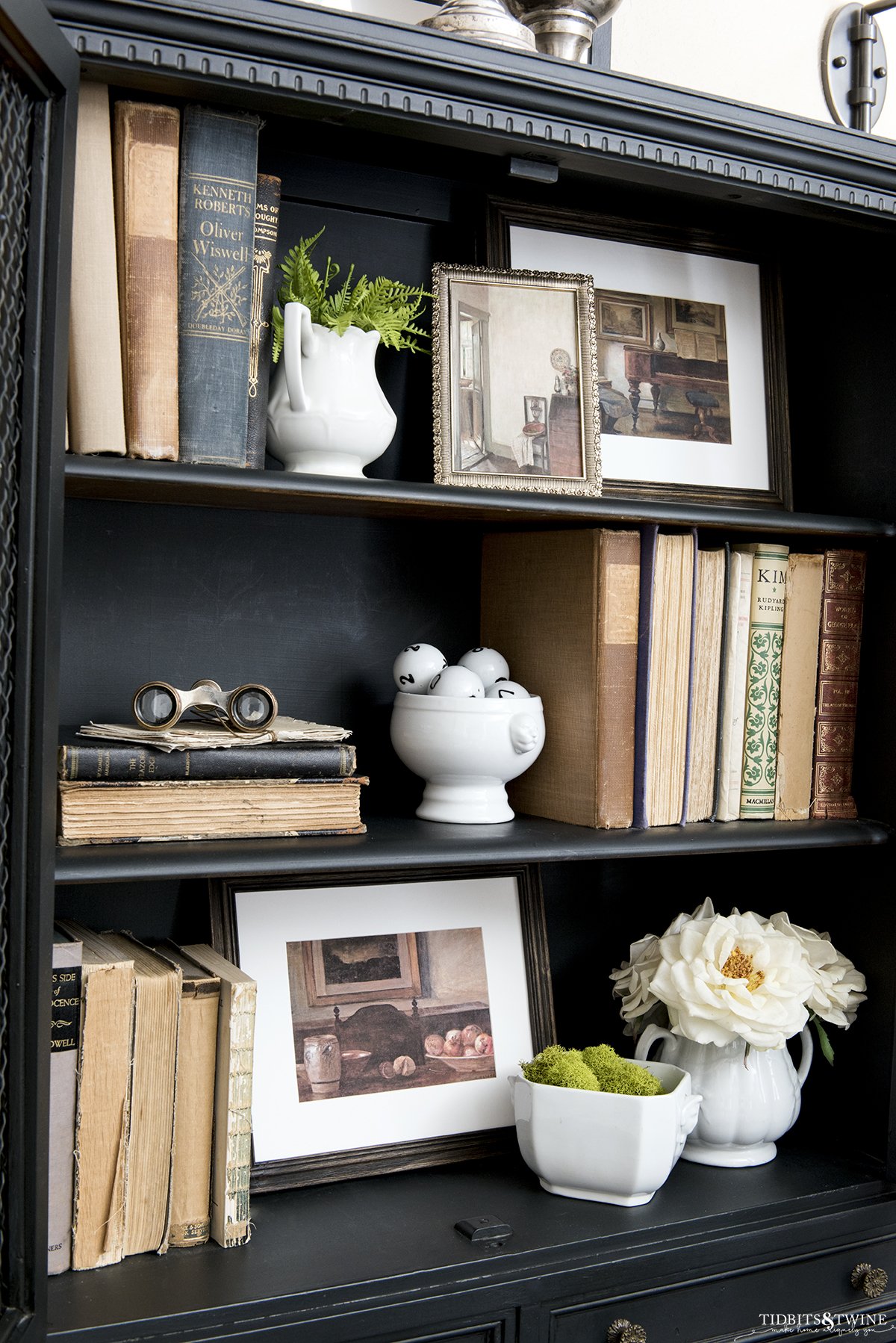 2. Consider Your Style
The items you choose should not only reflect your personality, but also your decorating style.
Make sure that the colors you choose for your vignette work within your larger scheme as well. Also take into account the formality of your space. Use a symmetrical grouping for a formal space and an asymmetrical grouping for a more casual look.
If you have a collection, a vignette is a great way to display it! Just remember that if you are grouping like objects together, always group them in odd numbers – three or five – for greater impact.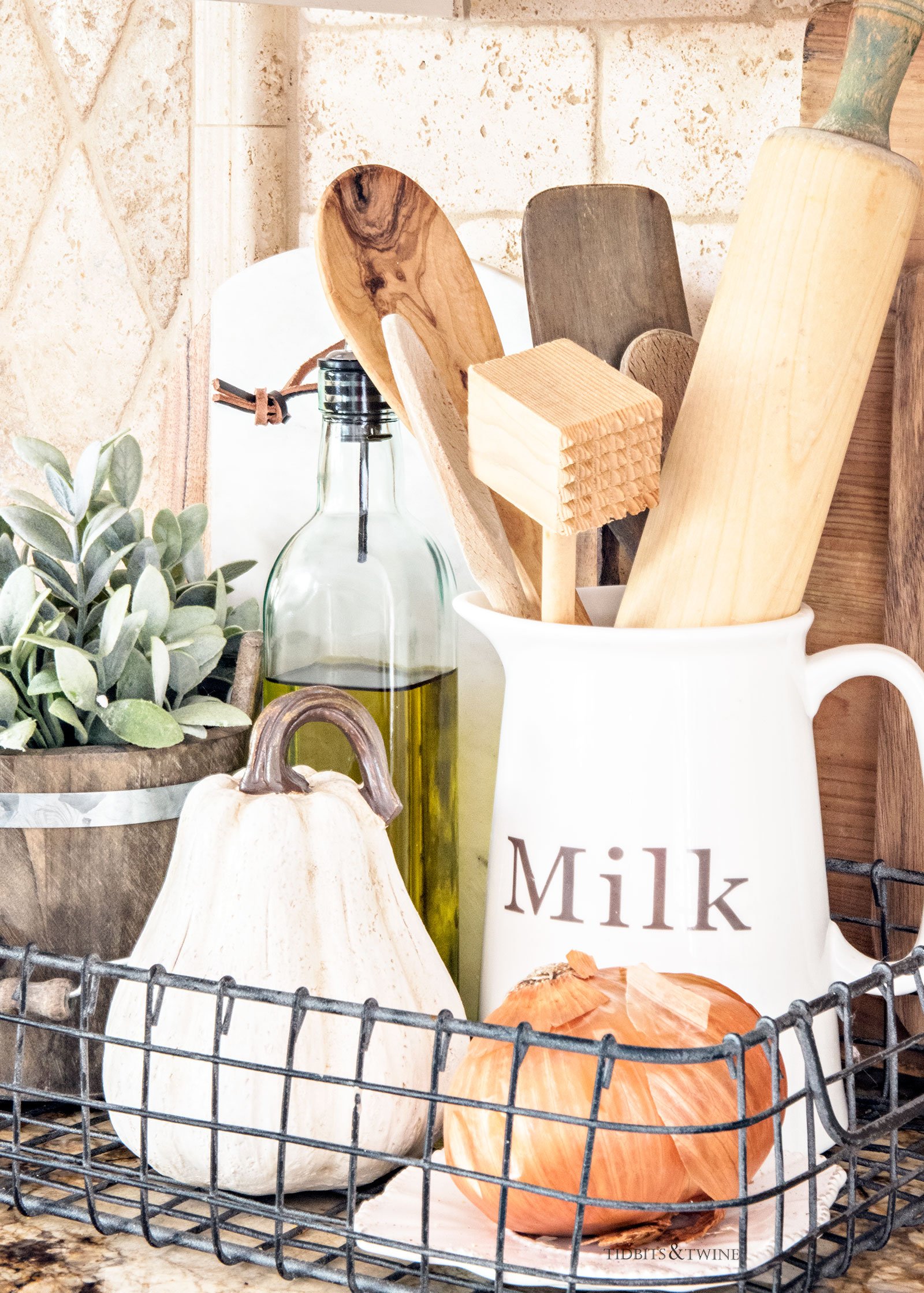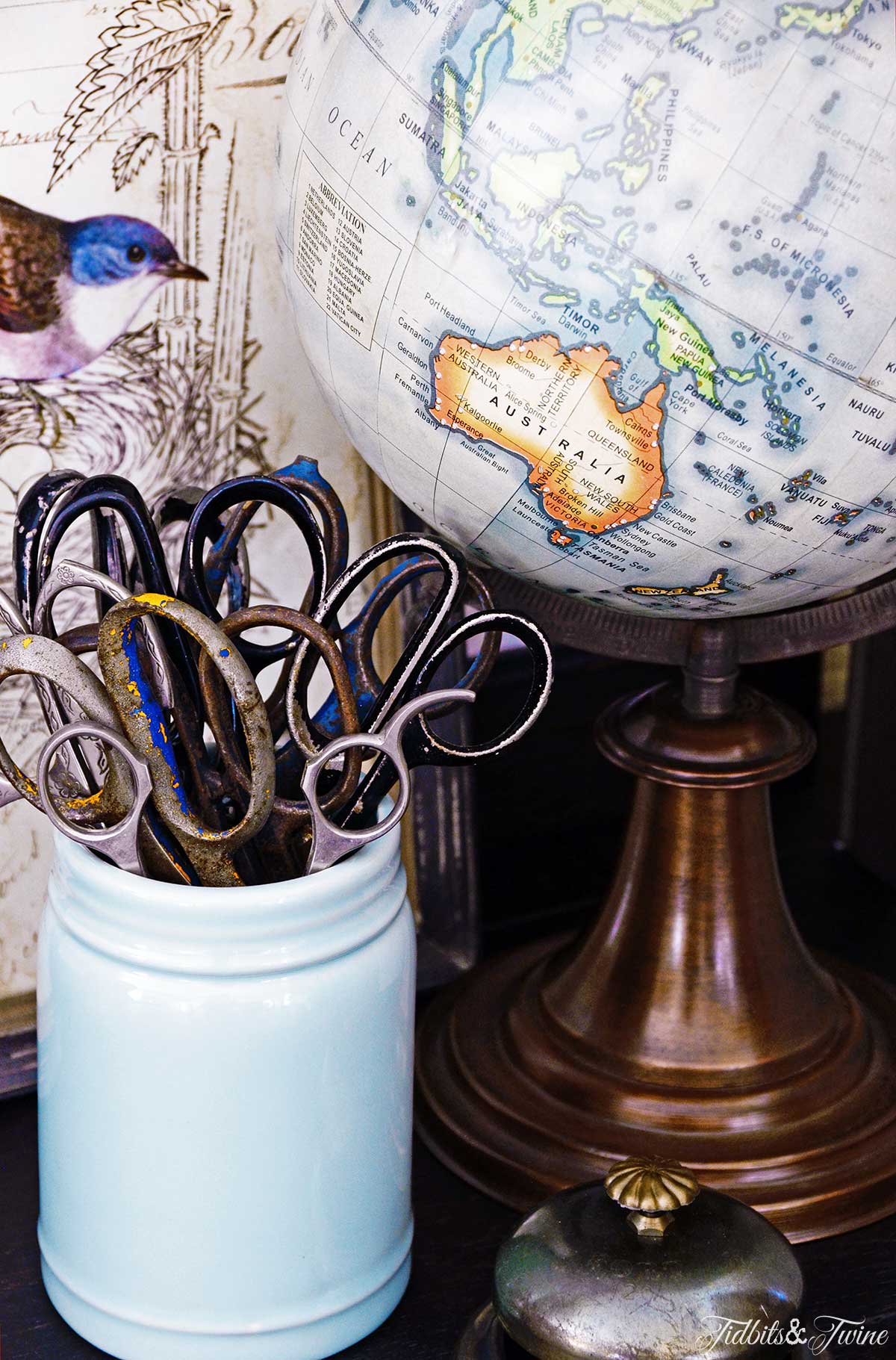 3. Start with Your Anchor Object
Include an anchor object in your interior design vignette using an object that has the most visual weight. Visual weight refers not to the actual weight of an object, but to its visual presence determined by the object's size, material and/or color.
The anchor object will then act as the anchor to your grouping, so ensure that it reflects your style. Unlike designing a mantel, though, the anchor doesn't need to be significantly larger than the other items, as it's just a starting point and you don't necessarily want any one object to dominate in a vignette.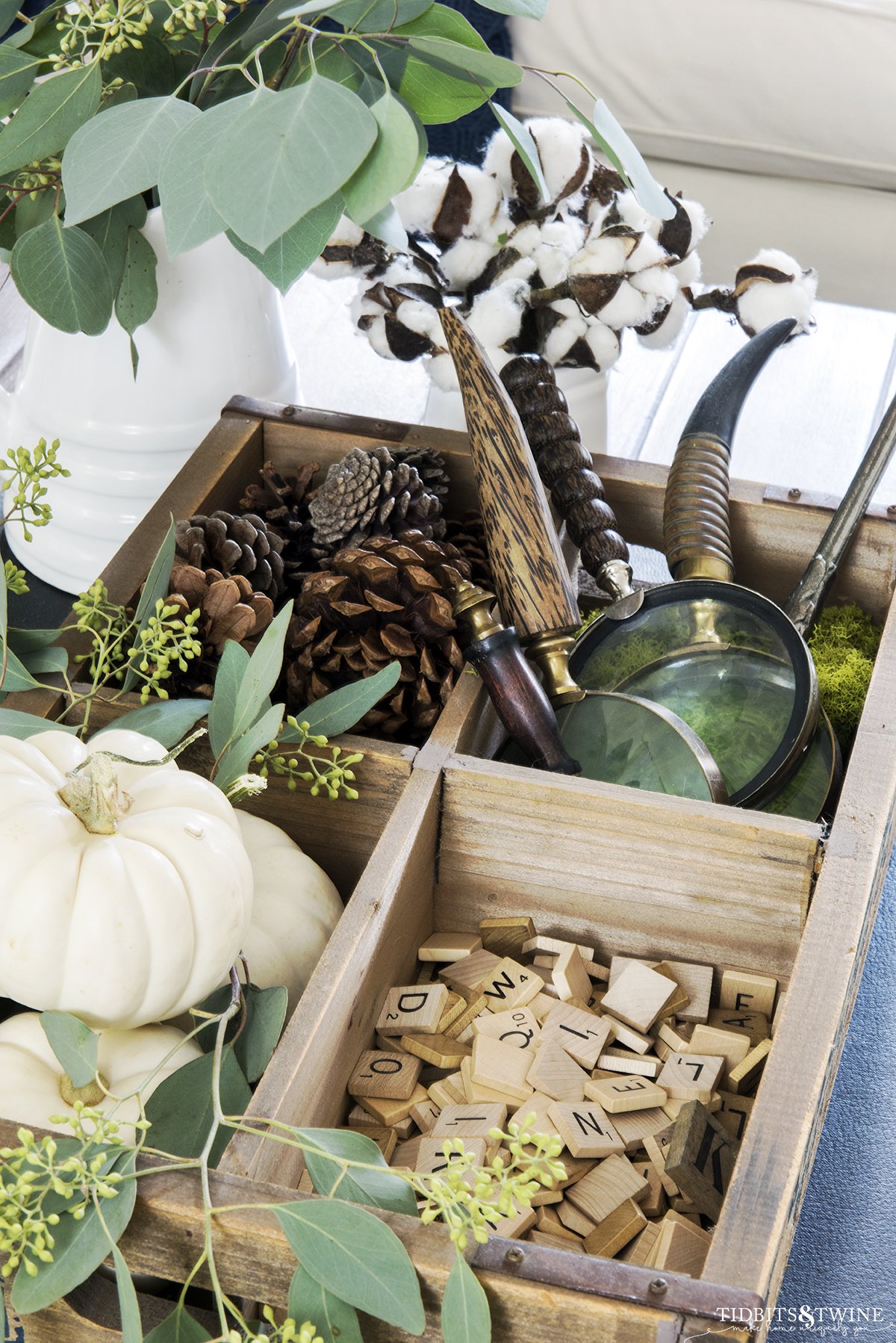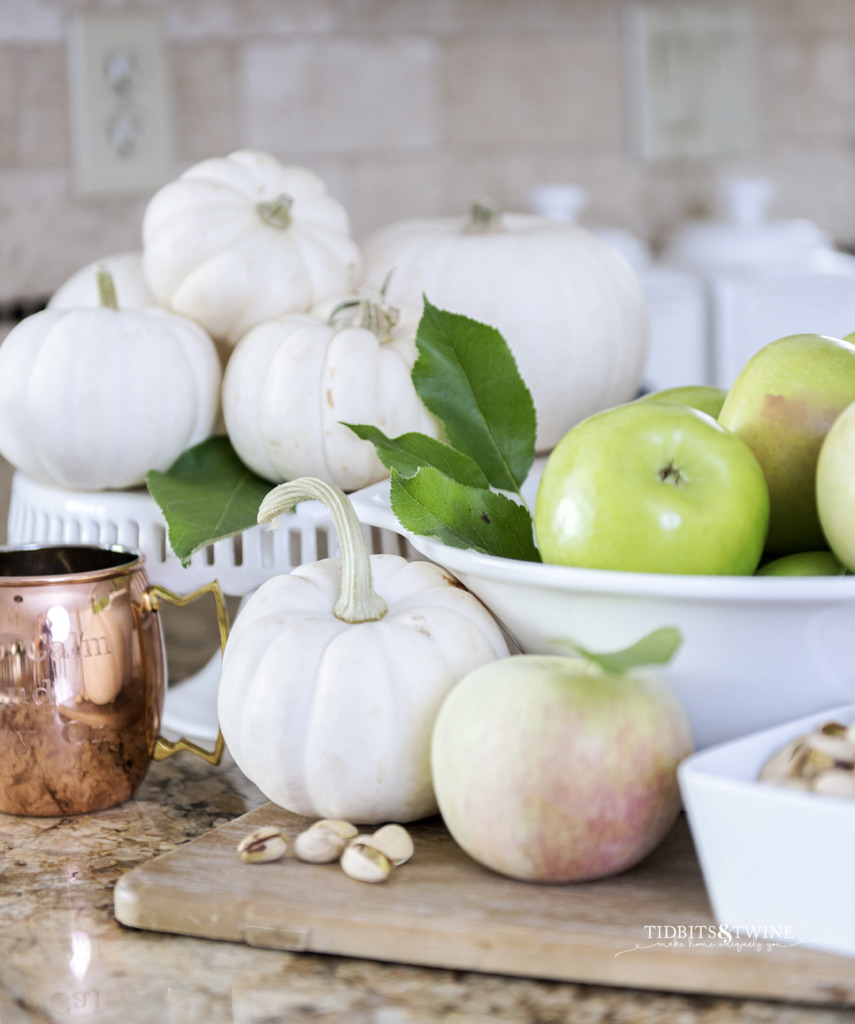 4. Create Layers & Depth
Building out from your focal point, create layers of other, small objects. Start from the back and work forward, staggering your pieces so that you create a sense of depth. This will give your vignette more interest than it would otherwise have if all of the objects were arranged in a straight line.
Also be sure that you vary the height of the pieces!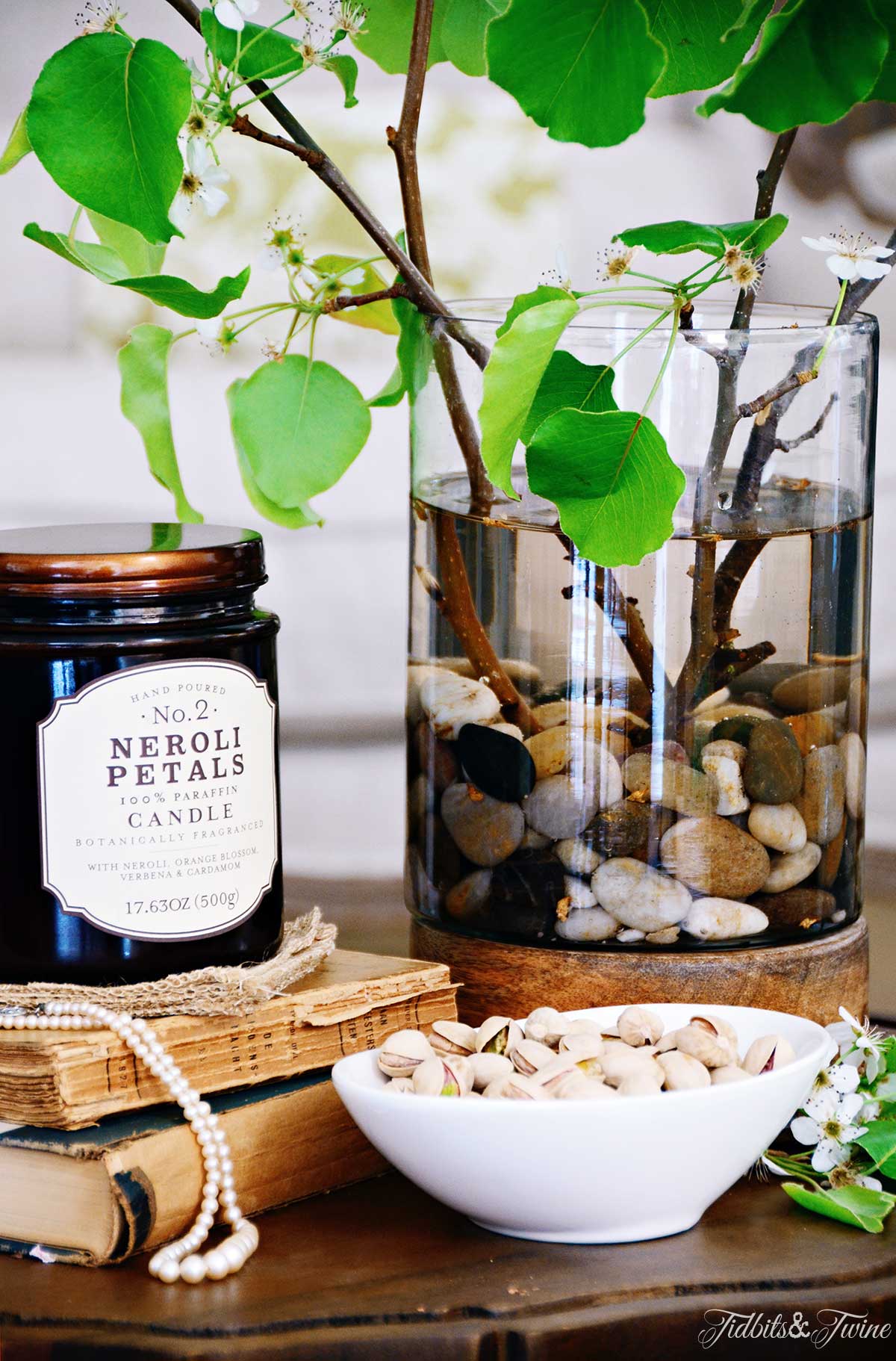 5. Add Something Soft & Organic
To keep the vignette feeling natural and less "manufactured," add at least one organic item to the grouping. This could be a light source (candle or lamp), flowers (live, dried, or faux), a topiary or even some ribbon.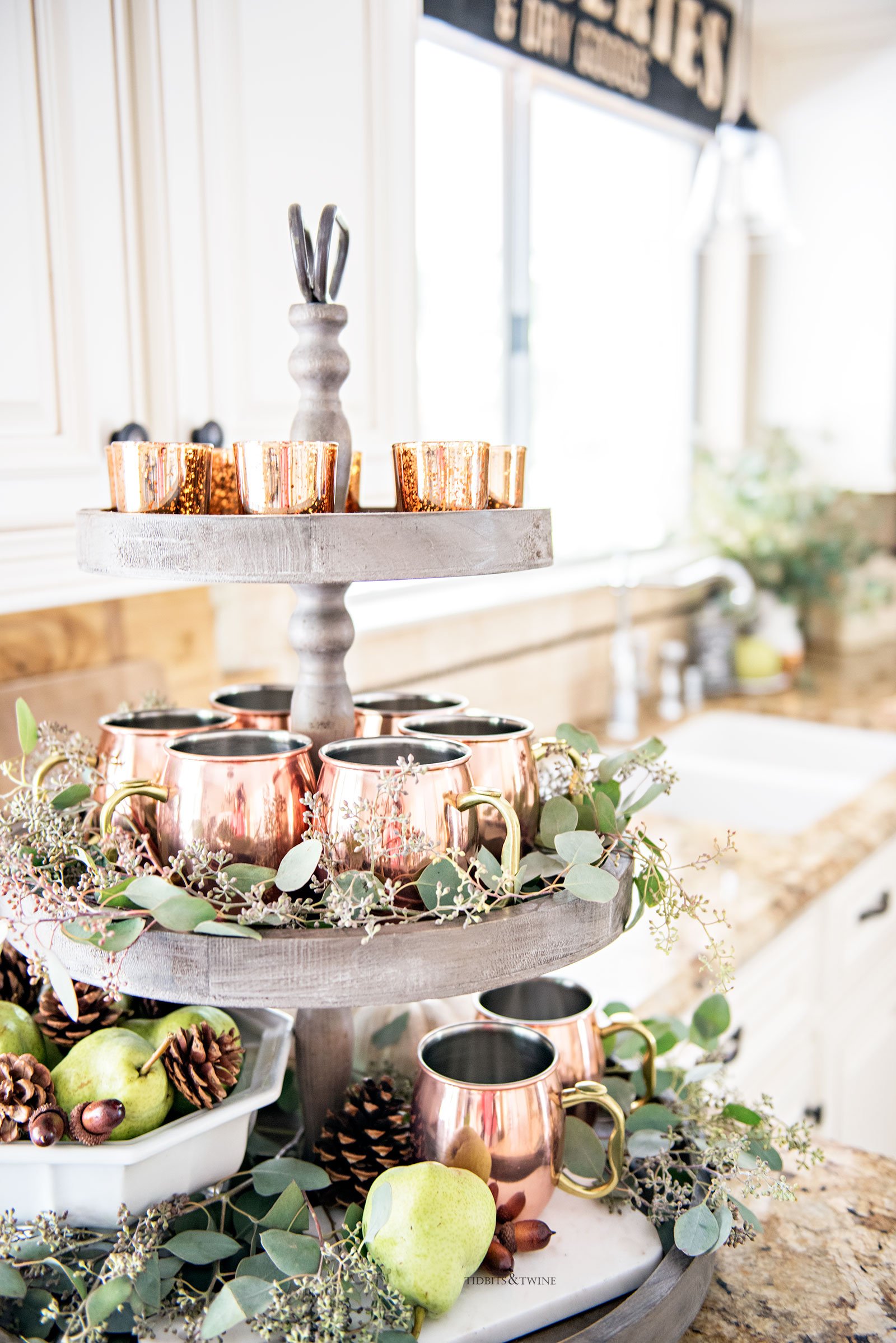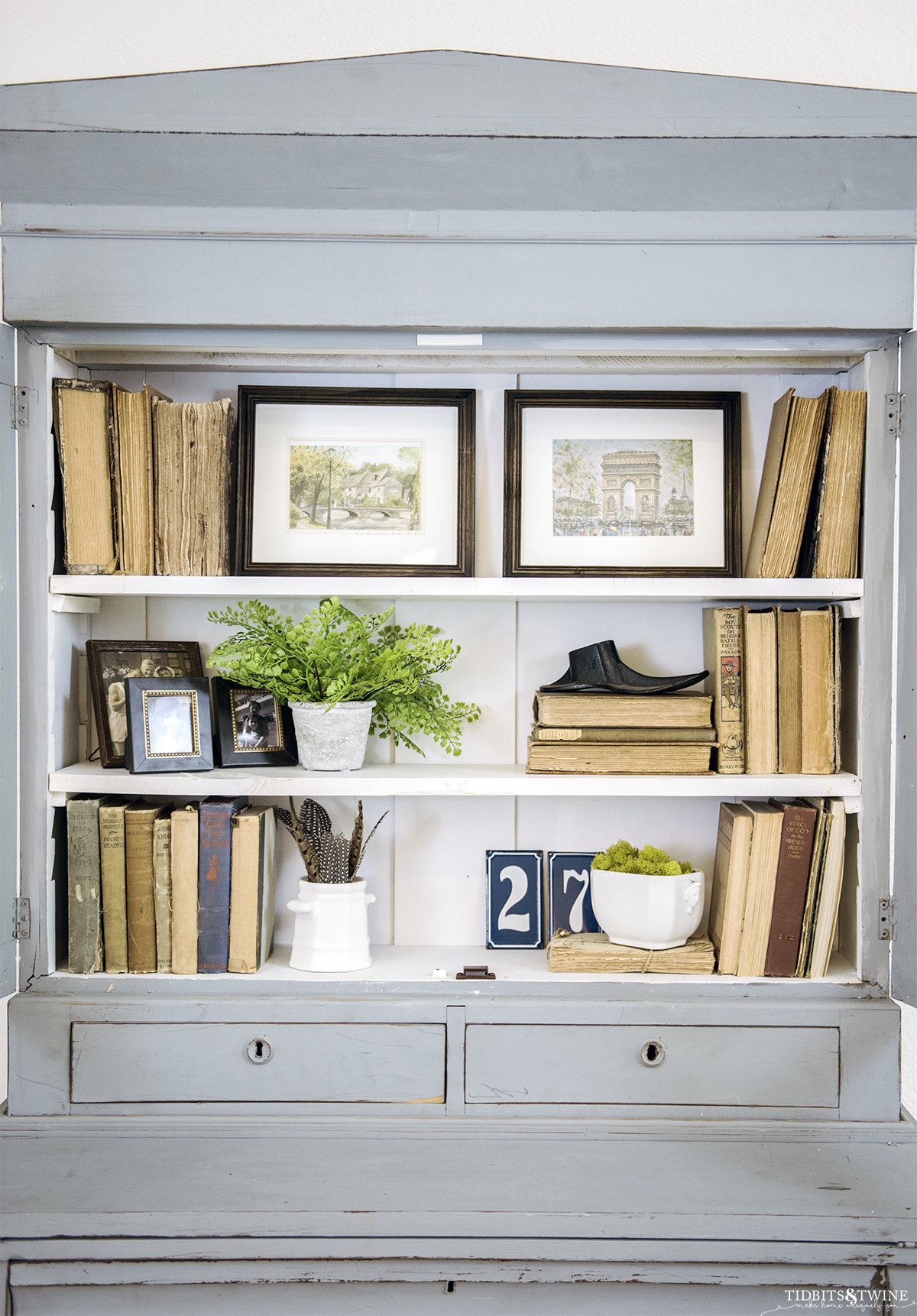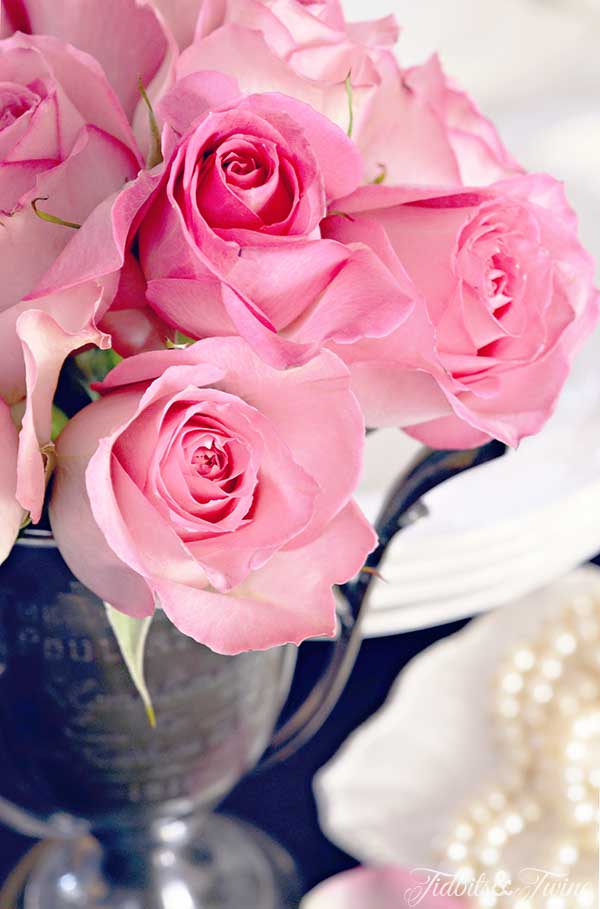 6. Consider the Use of Textures
You can create a great deal of visual interest if you vary the textures of your objects.
Think juxtaposition. For example, a silver pitcher on a burlap runner or a bouquet of roses in a weathered vase. Mix hard with soft and shiny with dull.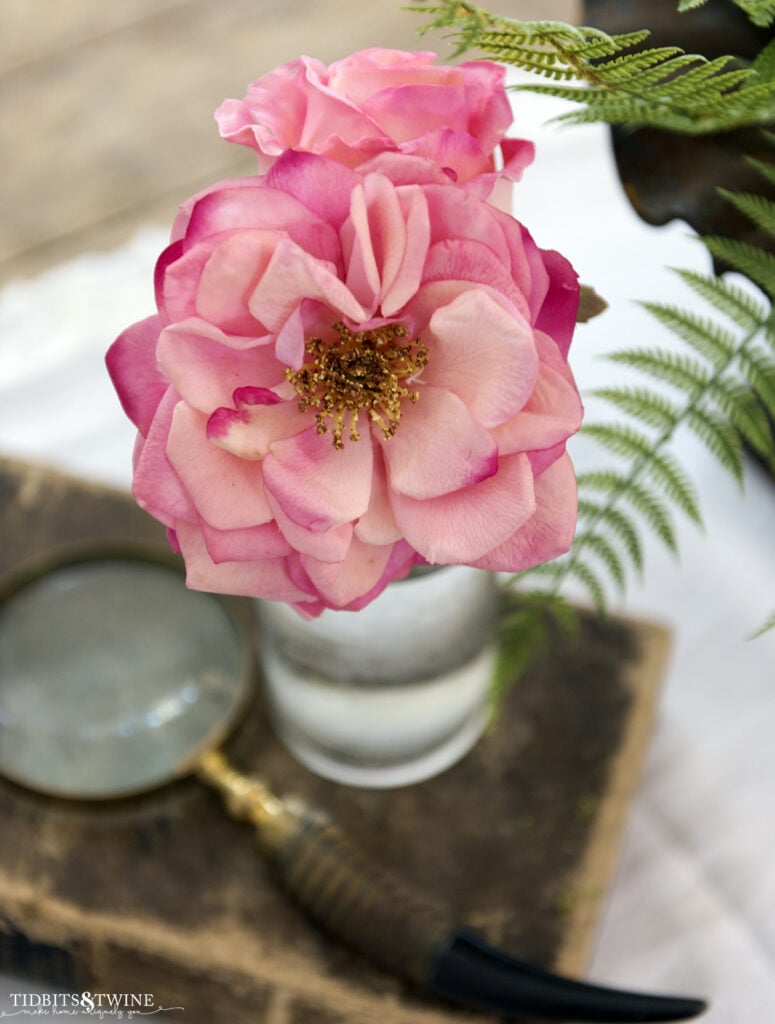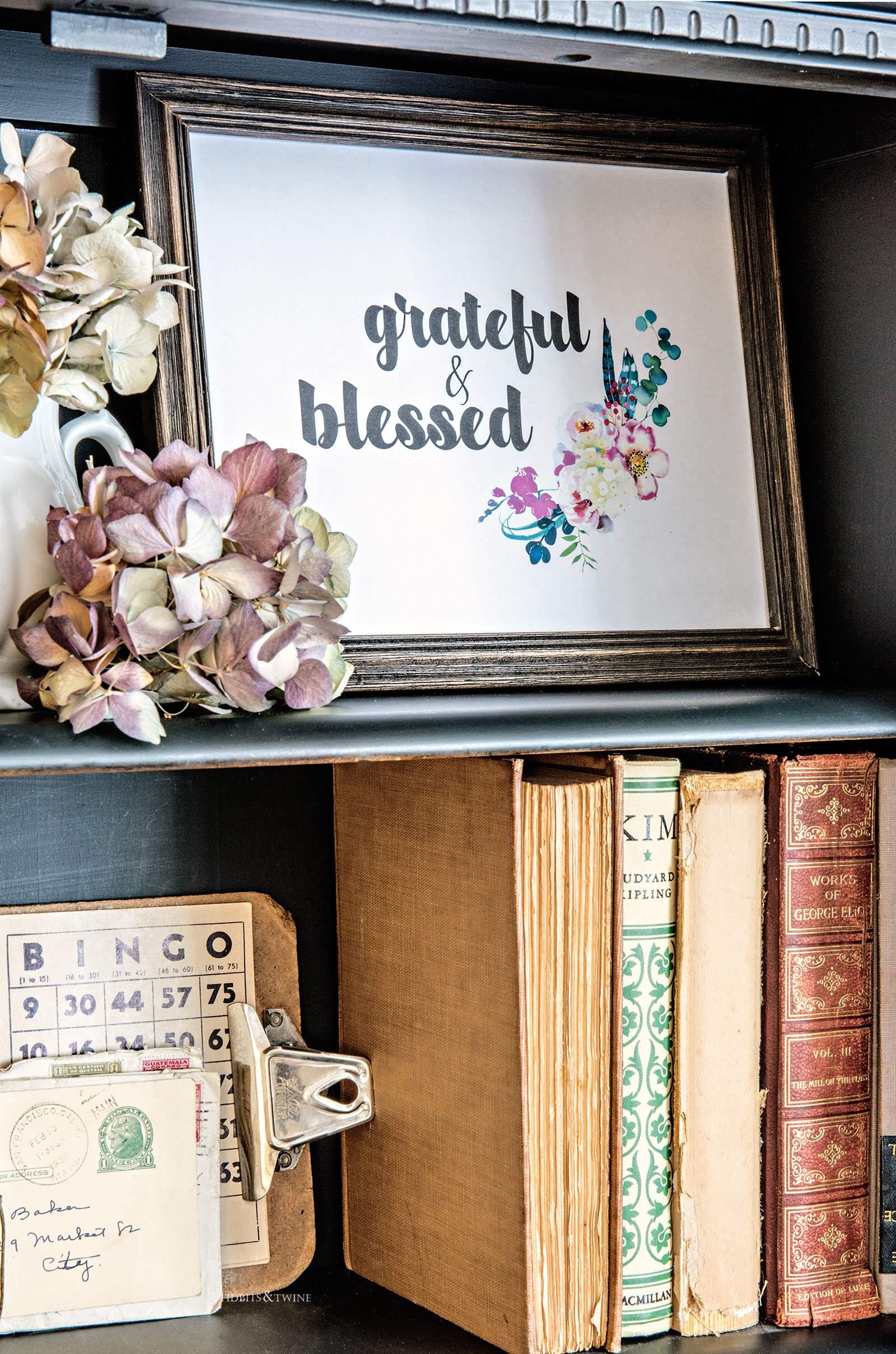 (Caveat: If your style is modern, you should skip Tip #6 and instead, opt for a more monochromatic look using either a single color or a single texture. You can use a single color but multiple textures, or multiple colors all with the same texture, but to keep the look simple, I would recommend you do one or the other, but not both.)
An interior design vignette is a small moment that set the scene or create a mood within a larger space. A great way to see if your vignette works is to take a picture of it, then evaluate your picture to see if it feels right and looks complete to you – does it give you the look you were going for?
And since vignettes are small and easy to change, there's virtually no risk, so take a chance and try something new!
More Decorating Tips
For more of my favorite vignettes, check out my Pinterest page!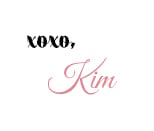 Join the Community
Let's keep in touch! Get exclusive artwork plus the latest news delivered directly to your Inbox!