So what is toile anyway?! Learn the history of this timeless fabric and its modern-day ideas for decorating with toile.
I have long admired the beauty and simplicity of toile and have enjoyed watching this textile surge in popularity in the last decade, while simultaneously grow and change with the times. So today's textile spotlight is one of my personal favorites, with origins dating back to the 18th century. So what exactly is toile?
How Do You Pronouce Toile?
While you might be able to easily recognize the print, pronounced twall, did you know that when discussed in terms of home decorating, toile is actually its abbreviated name? Toile de Jouy is the full name of the print we have come to know and love, which literally translates to "cloth of Jouy" referring to Joye-en-Josas, a small town in north-central France.
5 DECORATING TIPS You Should Know!
Get my FREE 5-day email guide and join the 10,000 subscribers who already receive the weekly decorating tips and exclusive art!
What is Toile?
Toile's classic pattern is a complex scenic theme printed with a single primary color on a white or cream background. Typical images include noble-looking people and animals enjoying picnics, gardens, flowers, etc. Traditionally, the pattern was done most often in black, red and blue, with browns, greens and magenta patterns being less common. Nowadays, though, toile patterns can be found depicting almost any scene in any color.
History of Toile – How It All Began
In 1759, Christophe-Philippe Oberkampf set up a cotton printing factory in Jouy-en-Josas. Originally, printing was done using wood blocks, but in 1770 Oberkampf became the first manufacturer in France to use copperplate printing at his factory.
The benefit to copperplate printing was that it allowed for finer shading detail, as well as larger repeating patterns, allowing for a wider variety and complexity of images. Oberkampf then commissioned artists to create scenes with human figures that would depict events relevant to the time period.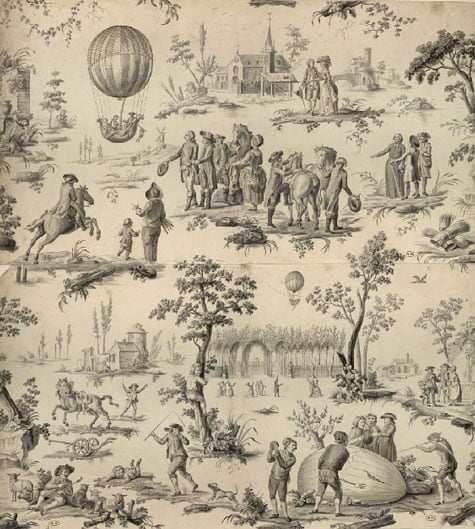 Typical Uses for Toile
Originally, upholstery and curtains were the main uses for this fabric.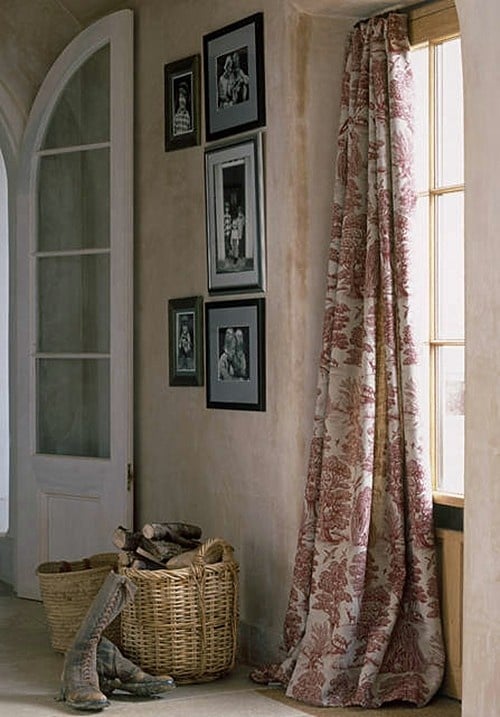 Decorating with Toile Wallpaper
Now common as wallpaper, toile's seemingly subtle patterns can actually make quite a bold statement when used en masse.
Modern-Day Toile
What's interesting about toile is how it has evolved in its look and its uses over the years. Modern-day versions include larger patterns, different colors, and also a reversal of the color palette (white image on colored background). It is also used in a wide variety of decorating styles and is not limited to a French look.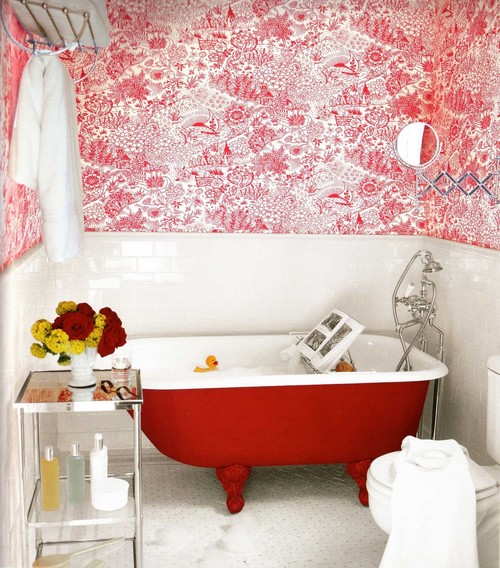 I love the idea of using various toile patterns as art. And of course, this collection looks best when grouped together.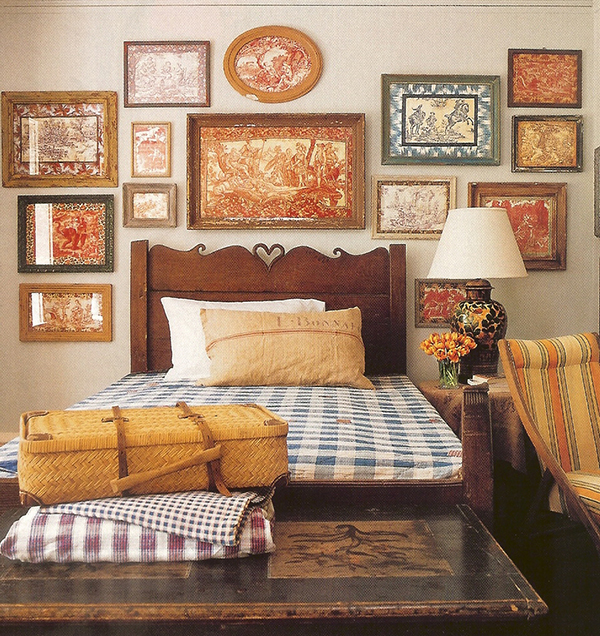 Of course, anything and everything uses toile these days! How cute are these rain boots with the gingham trim?! I might actually be happy when it rained if I had these!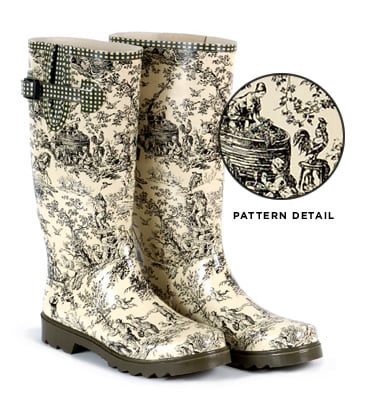 And Pink Butterfly Aprons makes this cute toile apron with flare skirt available on Etsy.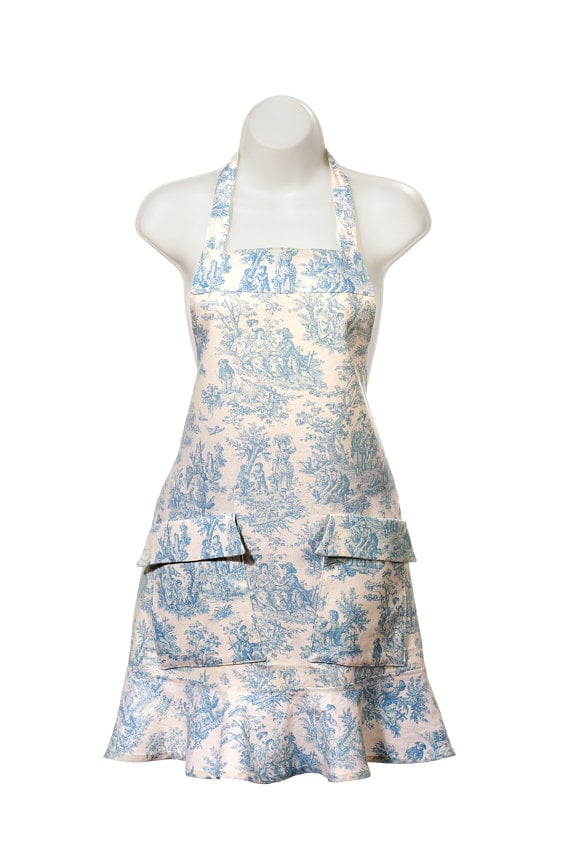 When my son was born in 2004, the only car seat I had eyes for was a cute toile and gingham one similar to the one below. I smiled every time I saw it….well, okay, maybe I was smiling at my adorable, precious new baby, but I liked the car seat fabric, too!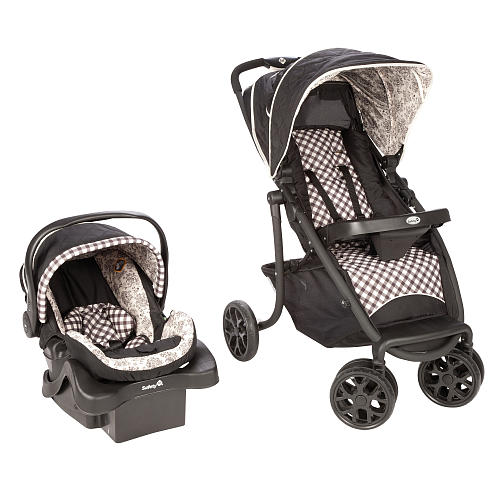 With toile's long and rich history and ability to evolve with the times, I believe it is a timeless classic.
More Decorating Tips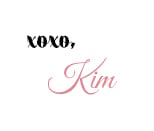 Join the Community
Let's keep in touch! Get exclusive artwork plus the latest news delivered directly to your Inbox!