So what is toile anyway?! Learn the history of this timeless fabric and its modern-day ideas for decorating with Toile de Jouy.
I have long admired the beauty and simplicity of toile fabric and have enjoyed watching this textile surge in popularity in the last decade, while simultaneously changing with the times. Today it shows up on fabrics, wallpaper, pillows, furniture, and more.
So today's textile spotlight is one of my personal favorites, with origins dating back to the 18th century. So what exactly is Toile de Jouy?
While you might be able to easily recognize the print, pronounced twall, did you know that when discussed in terms of home decorating, toile is actually its abbreviated name? Toile de Jouy is the full name of the print we have come to know and love, which literally translates to "cloth of Jouy" referring to Joye-en-Josas, a small town in north-central France in the outer suburbs of Paris.
What is Toile?
Toile's classic pattern is a complex scenic theme printed with a single primary color on a white or cream background. Typical motifs include noble-looking people and animals enjoying picnics, gardens, flowers, etc. Traditionally, the pattern was comprised of a single color, most often in black, red and blue, with browns, greens and magenta patterns being less common. Nowadays, though, toile de jouy fabric can be found depicting almost any scene in any color.
History of Toile – How It All Began
Originally produced in Ireland, in 1759, Christophe-Philippe Oberkampf set up a cotton printing factory in Jouy-en-Josas. At first, printing was done using wood blocks, but in 1770 Oberkampf became the first manufacturer in France to use copperplate printing at his factory.
The benefit to copperplate printing was that it allowed for finer shading detail, as well as larger repeating patterns, allowing for a wider variety and complexity of images. Oberkampf then commissioned artists, including Jean-Baptiste Huet, to create scenes with human figures that would depict events relevant to the time period.
Toile became popular in France and other parts of Europe by the late 18th century during the time of Marie Antoinette. It was used for clothing, upholstery, and curtains, and was particularly favored by the French nobility.
The popularity of toile continued into the 19th century, when it was used to decorate homes in a style known as "toile de jouy," which featured furniture, wallpaper, and other decor items made from the fabric.
While, toile fell out of favor in the 20th century, it has experienced a resurgence in recent years. Today, designers around the world continue to create new patterns and color combinations for toile, keeping this classic fabric fresh and relevant for modern consumers.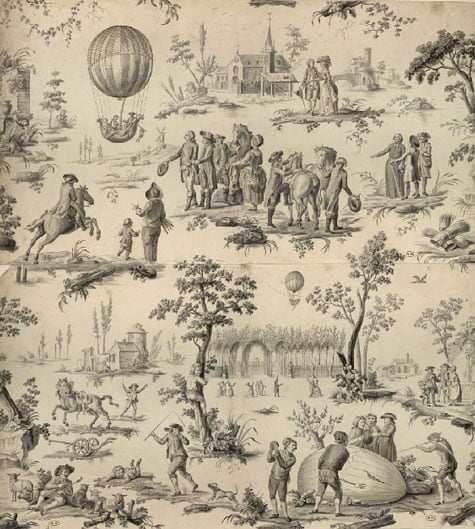 Typical Uses for Toile
Toile is a versatile design that can be used in a variety of ways. Here are some common uses for toile in interiors:
Upholstery: Toile can be used to cover chairs, sofas, cushions, and other furniture pieces. It can give a classic and elegant look to any room.
Curtains and Drapes: Toile cotton fabric curtains and drapes can add a touch of sophistication to any room. The repeating pattern of the fabric can create a sense of continuity and flow in the design of the space.
Bedding: Toile bedding can give a bedroom a romantic and traditional feel. It can be used for duvet covers, quilts, pillowcases, bed skirts, and more.
Clothing: Toile is sometimes used for clothing items such as dresses, skirts, and blouses. It can give a vintage or retro look to the outfit.
Accessories: Toile can also be used for accessories such as handbags, scarves, and shoes. It can add a pop of pattern to an otherwise simple outfit.
Wallpaper: Toile wallpaper can be used to create a feature wall in a room. It can add texture and visual interest to the space.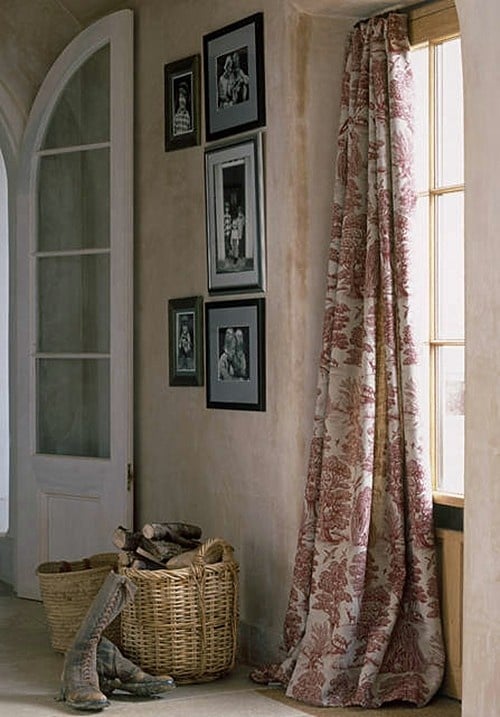 Decorating with Toile Wallpaper
Now common as wallpaper, toile's seemingly subtle patterns can actually make quite a bold statement when used en masse.
Modern-day toile has evolved from its traditional roots to encompass a wide range of designs and color schemes. While the classic pastoral scenes and historical motifs are still popular, modern-day toile often incorporates more contemporary themes such as cityscapes, abstract patterns, and pop culture references.
In addition to the traditional white or off-white background, modern-day toile may feature colored backgrounds, such as soft pastels or bold jewel tones. The patterns themselves may be more abstract and less representational, with the focus on texture and color rather than intricate details.
Modern-day toile is used in a variety of applications, including home decor, fashion, and accessories.
In home decor, toile can be found on everything from bedding and curtains to wallpaper and upholstery. In fashion, toile may be used for clothing items such as skirts, dresses, and jackets, as well as accessories like handbags and shoes.
Overall, modern-day toile offers a fresh take on a classic fabric, incorporating contemporary design elements while still retaining the timeless elegance and sophistication that toile is known for.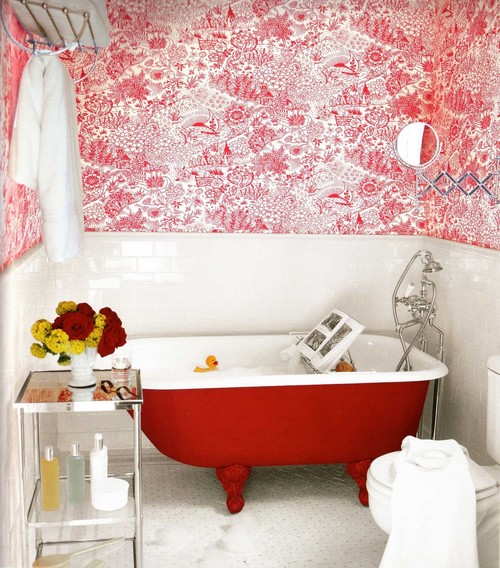 I love the idea of using various toile patterns as art. And of course, this collection looks best when grouped together.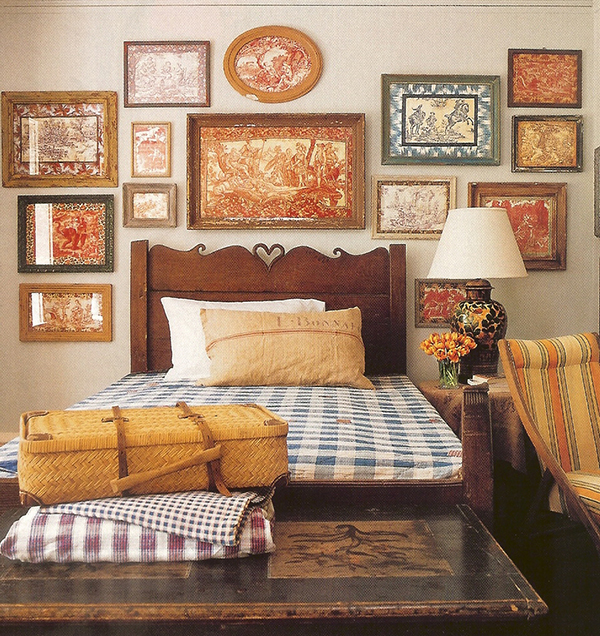 Of course, anything and everything uses toile these days! How cute are these rain boots with the gingham trim?! I might actually be happy when it rained if I had these!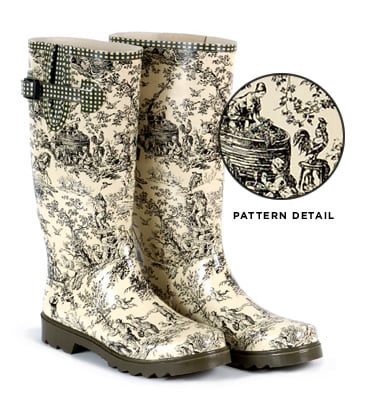 And Pink Butterfly Aprons makes this cute toile apron with flare skirt available on Etsy.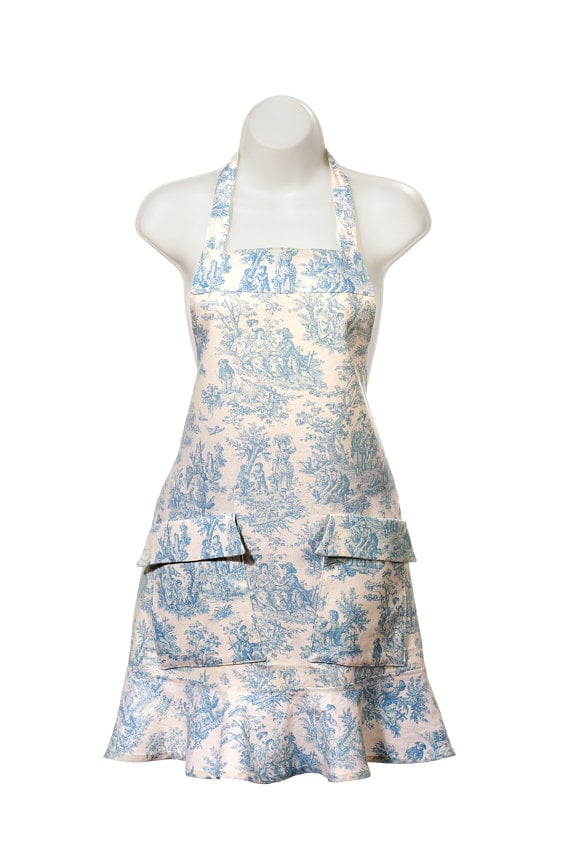 When my son was born in 2004, the only car seat I had eyes for was a cute toile and gingham one similar to the one below. I smiled every time I saw it….well, okay, maybe I was smiling at my adorable, precious new baby, but I liked the car seat fabric, too!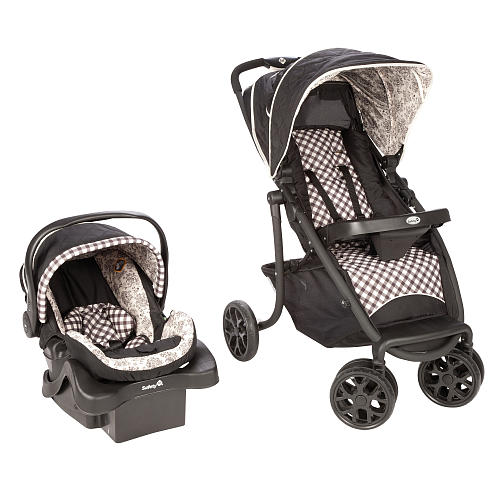 With toile's long and rich history and ability to evolve with the times, I believe it is a timeless classic.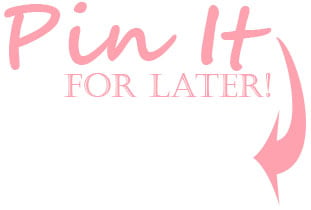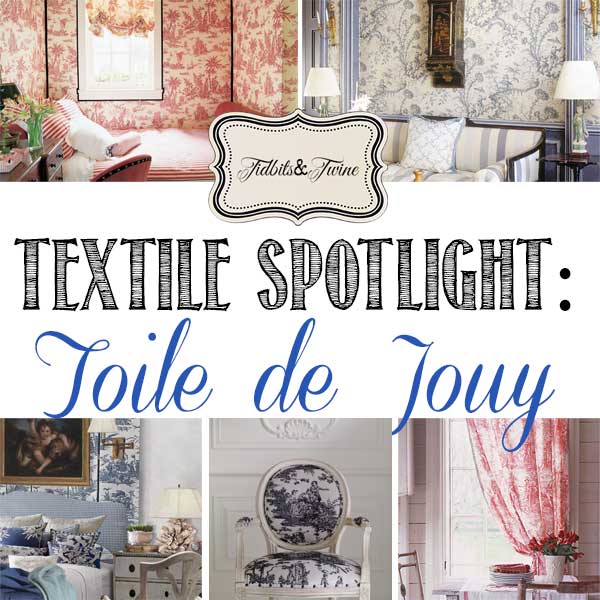 More Decorating Tips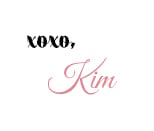 Join the Community
Let's keep in touch! Get exclusive artwork plus the latest news delivered directly to your Inbox!