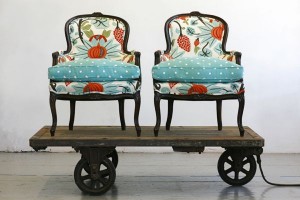 I have a real love of chairs! Not just because of their function, but because they can add such an unexpected statement to a room! Among my current favorites are those from Andrea Mihalik from Wild Chairy. I love the way she transforms vintage chairs and makes them shine by mixing colors, prints and textures for a bold statement.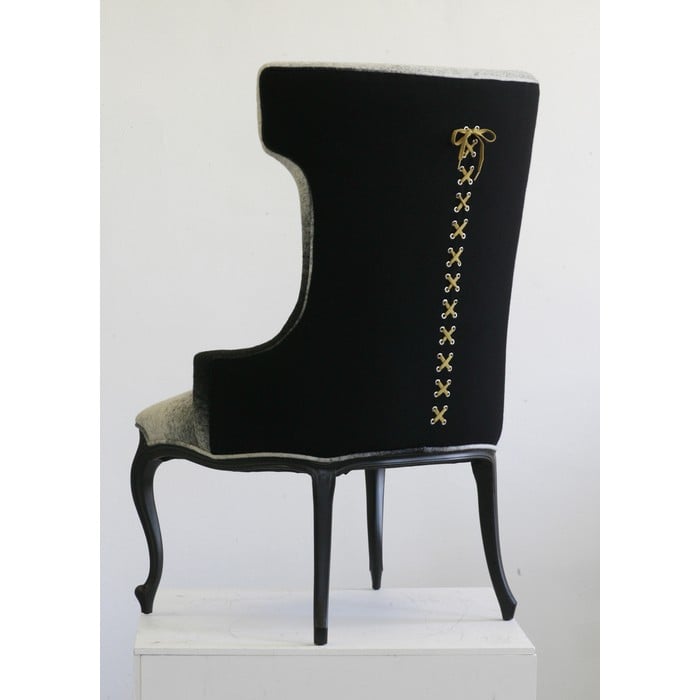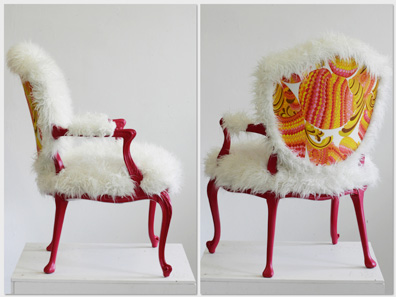 A great resource for finding some really interesting upholstered pieces is Etsy. This pair of French Louis XV chairs is by Heather Rudd of THRONE Upholstery and I love the contrast she's created between the painted black frame and the bright red upholstery. What's fantastic is that she has transformed what would otherwise be a very tradtional looking chair into a piece that can work within several different design styles.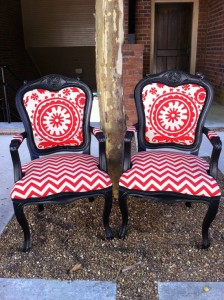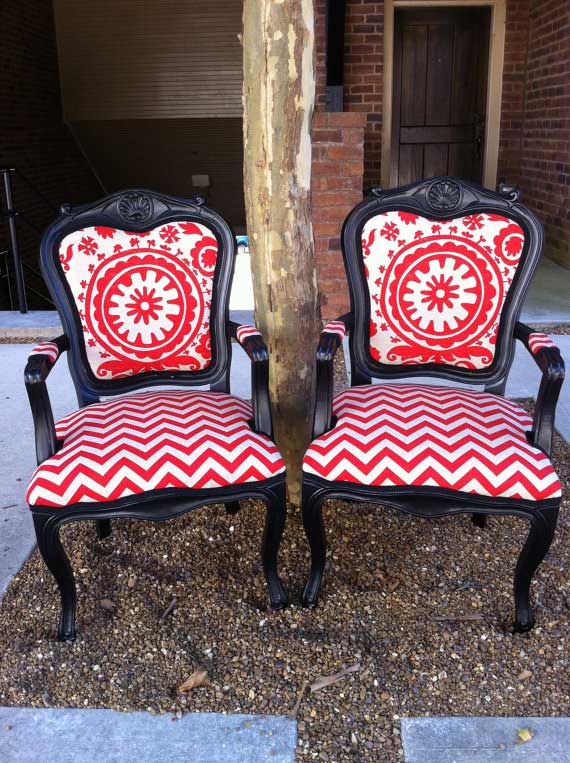 Sometimes the chair has unique lines to start and is then taken to the next level with an unexpected pop of color!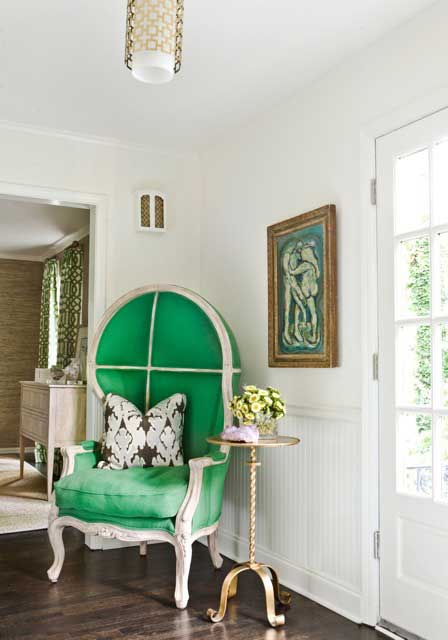 For those that shy away from bold patterns and colors (like I do!) but like the vintage look, Restoration Hardware offers several lines of chairs that include classic detailing and are available in various neutral shades. And if you ever decide you want more color, you can always add a pillow or throw to change the look.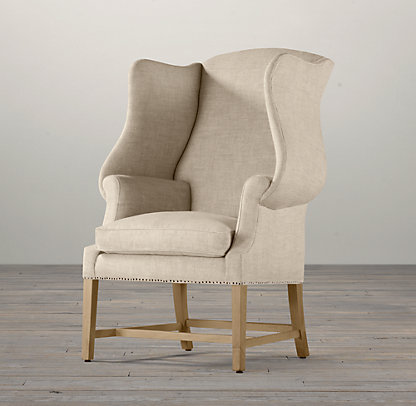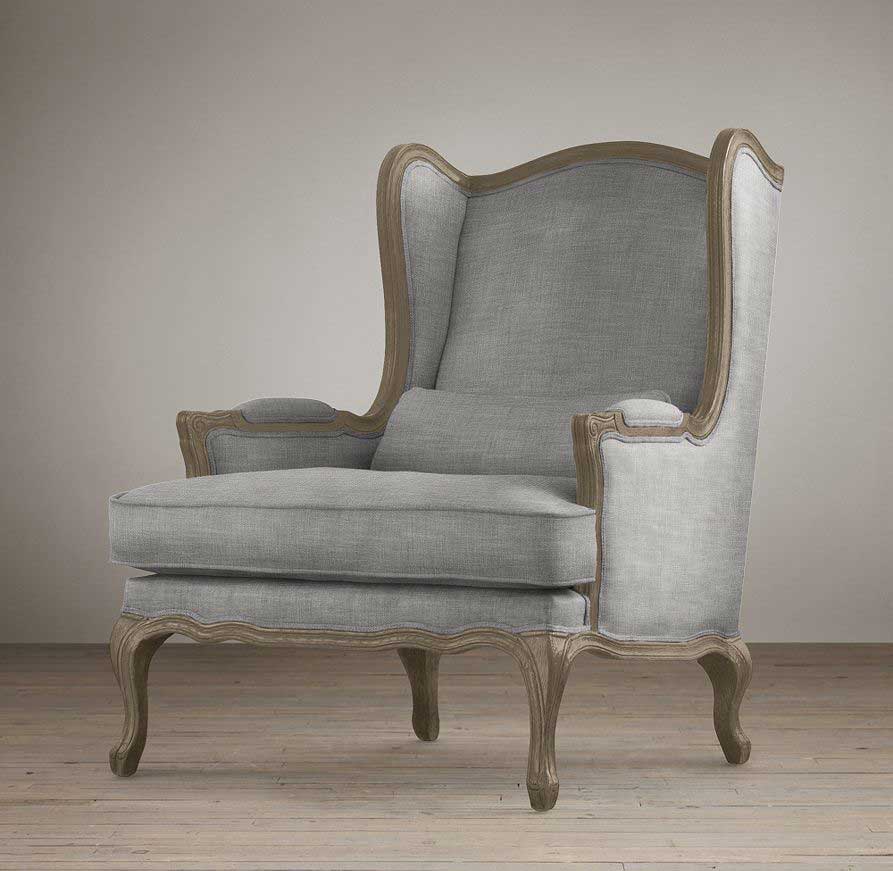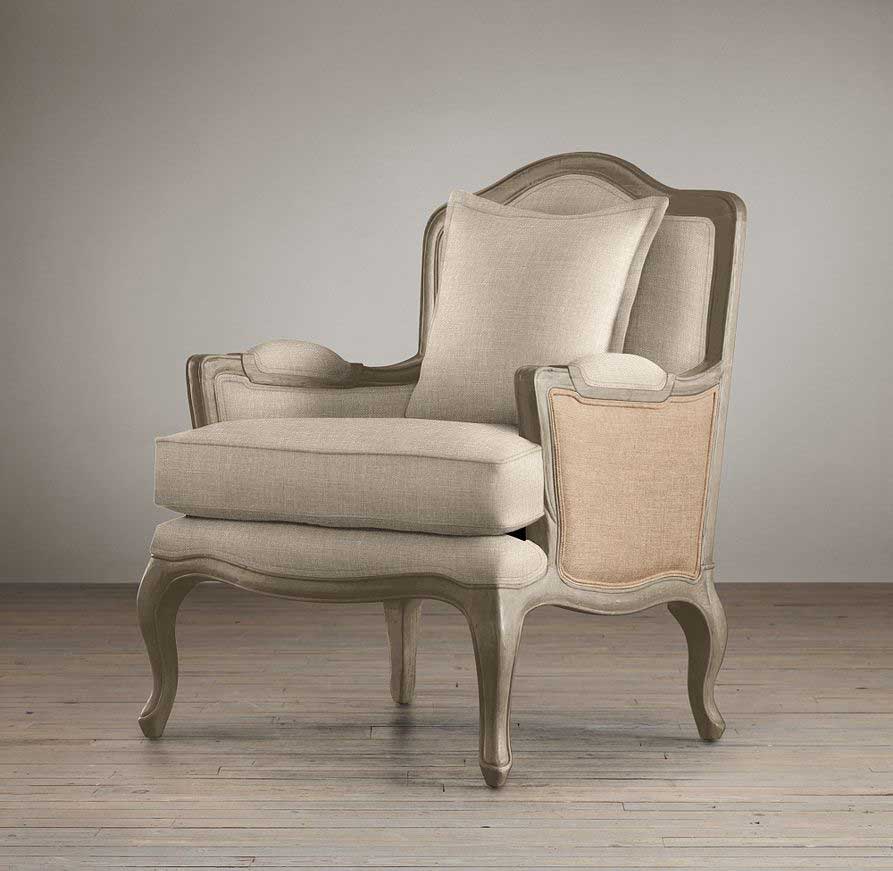 So before you decide to part with a chair in your house, take a second look at it to see if you can transform it into a treasure.

Join the Community
Let's keep in touch! Get exclusive artwork plus the latest news delivered directly to your Inbox!