Do you have a signature piece? Something that represents your decorating style? If so, what does it say about you?
I came down with a bad headache on Friday and ended up spending the day in bed resting. For most of the day, this was my view.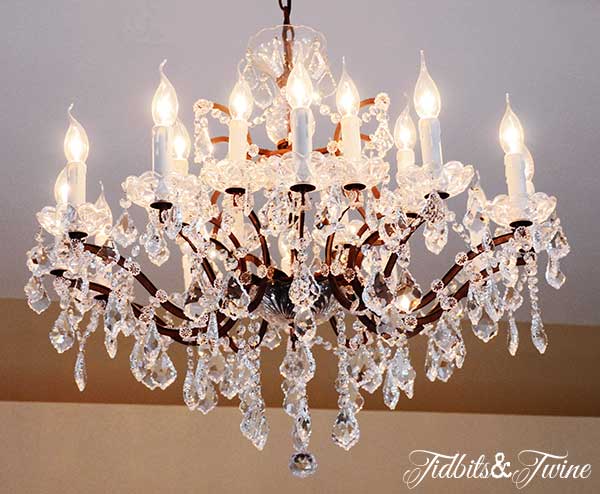 This chandelier was the inspiration for my master bedroom makeover, but it's also my signature piece. For me, it's a reflection of my decorating style: a mix of masculine and feminine, old and new, refined and rustic.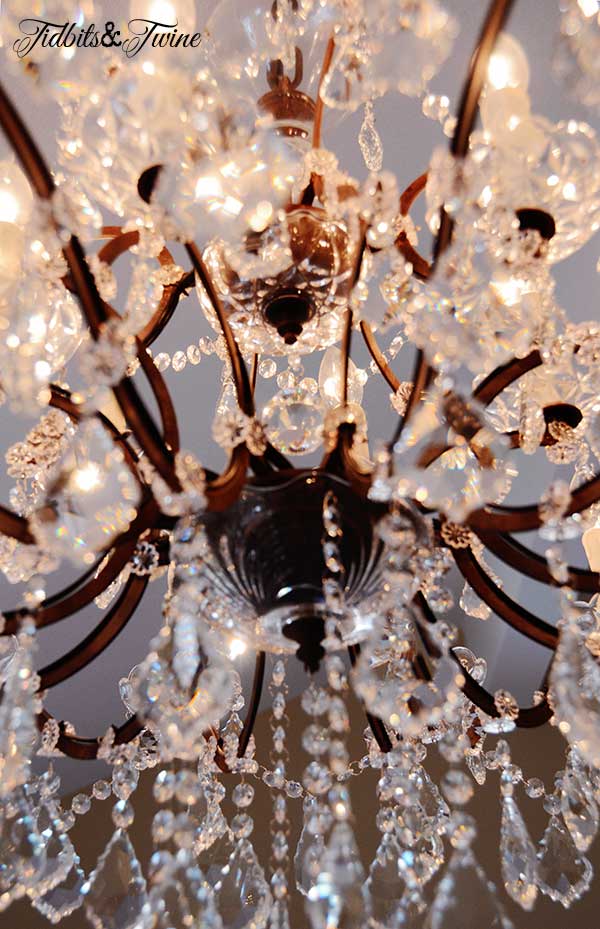 It makes a statement without being over-the-top. It's European inspired with a timeless and classic look.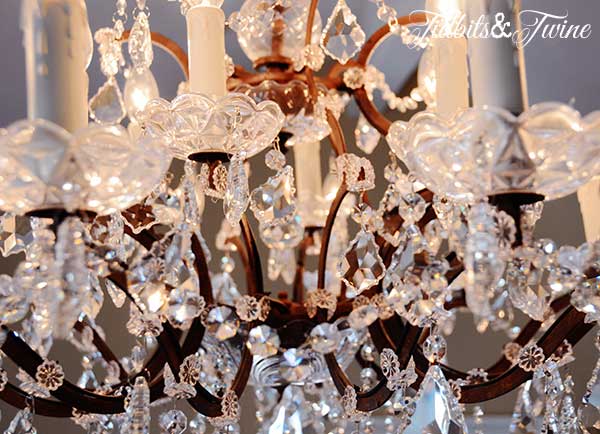 Every time I look at this light, I fall in love with it all over again!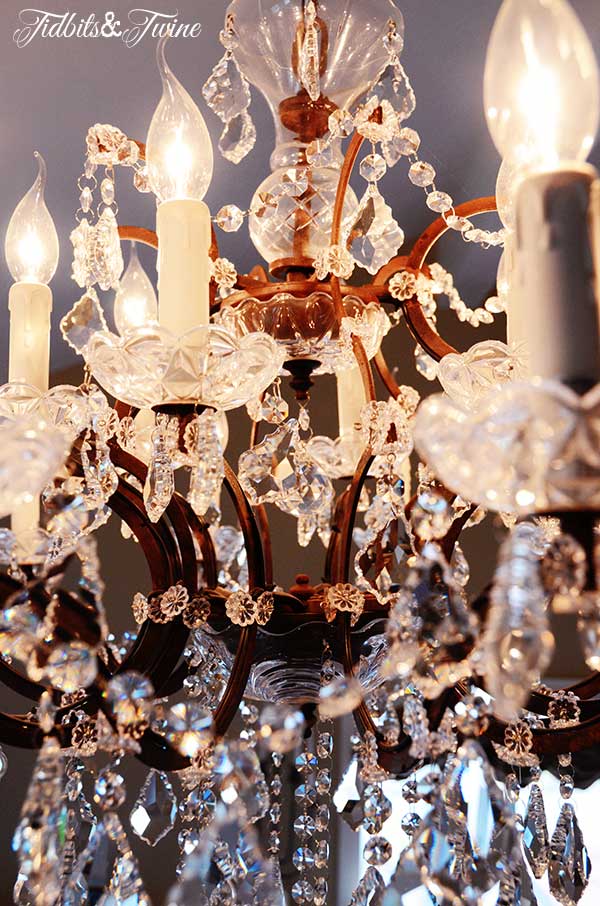 This look is infused throughout other areas of my home, like my dining room, where I mix a rustic trestle table with tarnished silver and linen…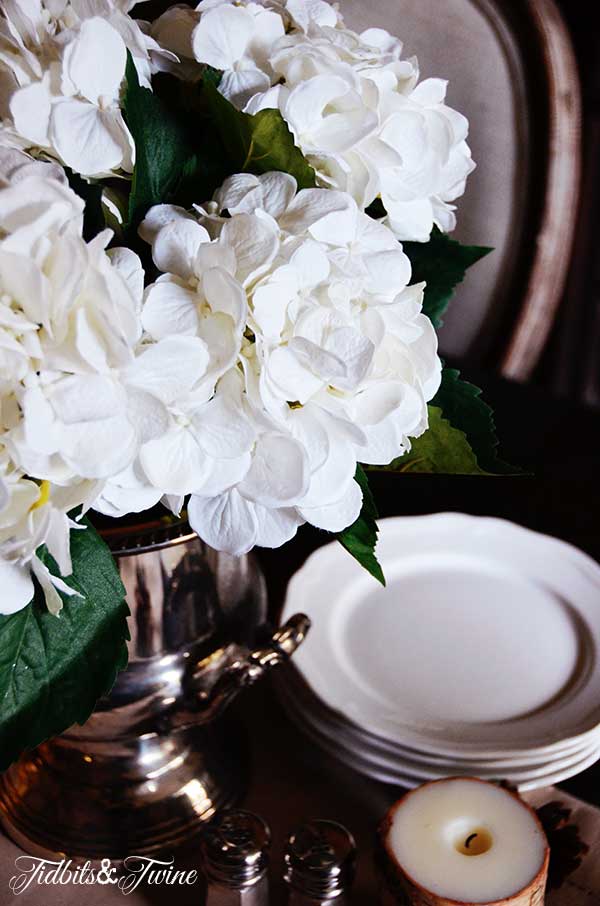 …or even my vintage dress form (complete with water stains and tears) that holds a trio of pearl necklaces!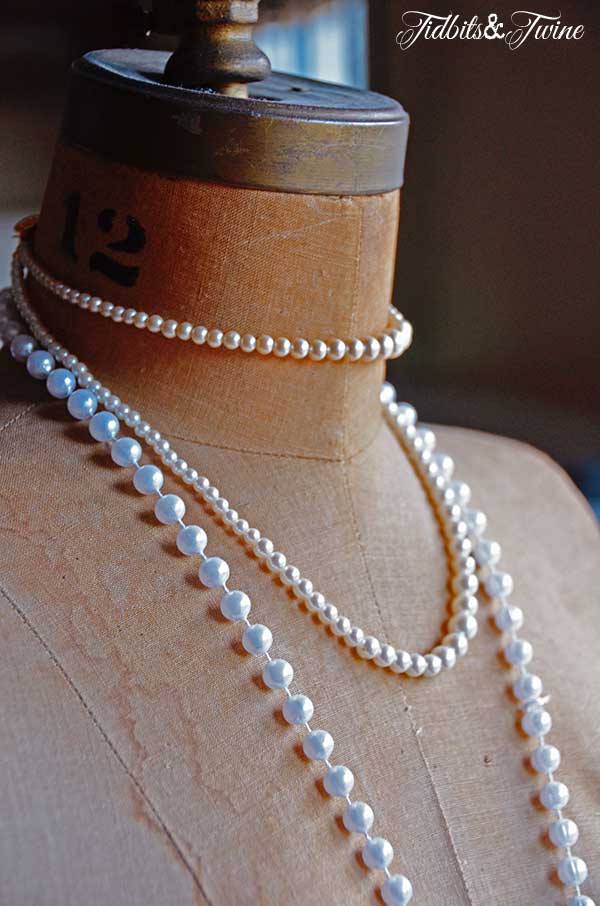 A signature piece – a look that defines your style – can be a huge asset during the decorating process because it acts as a reminder and helps you stay consistent throughout your home. Plus, for me, having something that just feels "right," something that is so me, helps make me comfortable and happy. It's what helps to make my house a home!
Now I'd love to hear from you – What's your signature piece and what does it say about your style?

Would you like to receive my posts via email? Enter your email address below. You will instantly receive an email from FeedBurner and you will need to click the link to activate your subscription.
Join the Community
Let's keep in touch! Get exclusive artwork plus the latest news delivered directly to your Inbox!