I honestly can't believe how quickly this month has seemed to fly by. It feels like just yesterday that summer was coming to an end and I was preparing my little one for her first day of Kindergarten. Yet here we are! The day before Thanksgiving and about to cross into December.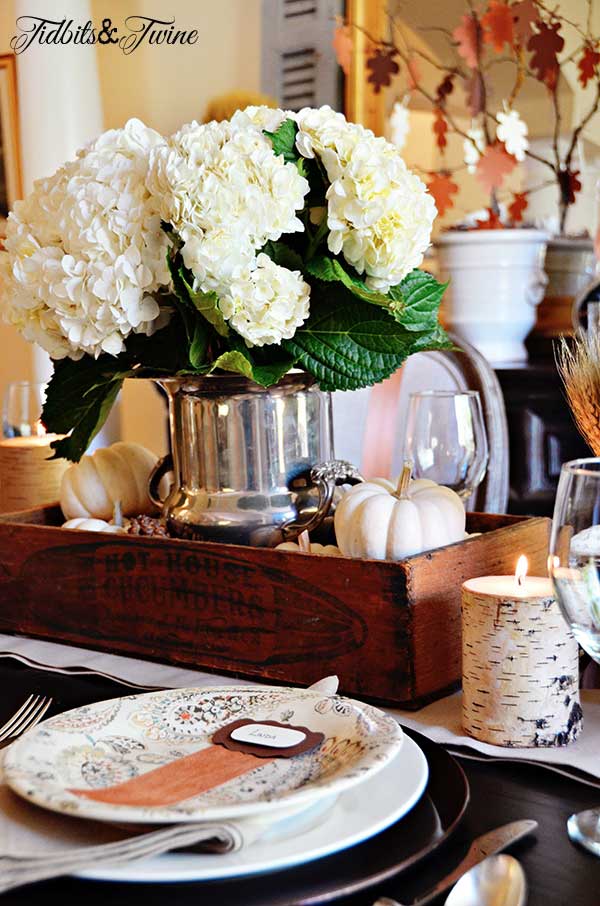 As always around my house, today is a frantic rush of last-minute preparations. The living room has been cleared of all furniture so that I could set up round tables and chairs for tomorrow's dinner. My dining room table has been transformed into a buffet station. And I can finally use my sweet little butter dish that I found at an estate sale!
5 DECORATING TIPS You Should Know!
Get my FREE 5-day email guide and join the 10,000 subscribers who already receive the weekly decorating tips and exclusive art!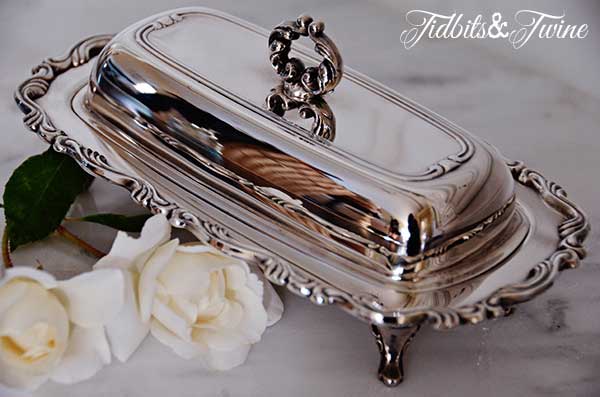 Our Giving Thanks Tree is the centerpiece of the buffet and a small table has been set up where each person can write down one thing they are thankful for on a leaf to hang on the tree.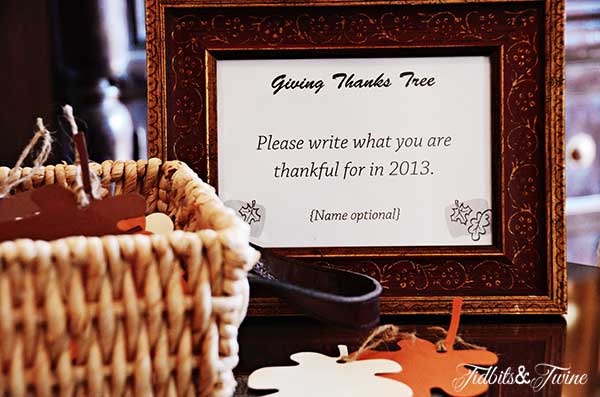 While prepping, I came across my kids' leaves from last year. My son said he was thankful for "video games" and my daughter said she was thankful for "my brother." For me, these are wonderful keepsakes on their personalities throughout the years.
We also play a silly icebreaker game that I learned way back when I was a Brownie! The game is called Feel My Bag and it's meant to give everyone and opportunity to meet and introduce themselves. We have a few guests that are shy, though, so the game is completely optional.
Using some left-over fabric, my mom sewed small bags with velcro enclosures. Each year, I find various items to put in each of the bags that have to be identified only by feeling the bag. Every guest takes a bag and an answer sheet and writes down their guesses for what is in everyone's bag. After dinner, I give the answers and the person with the most number of correct answers wins a prize.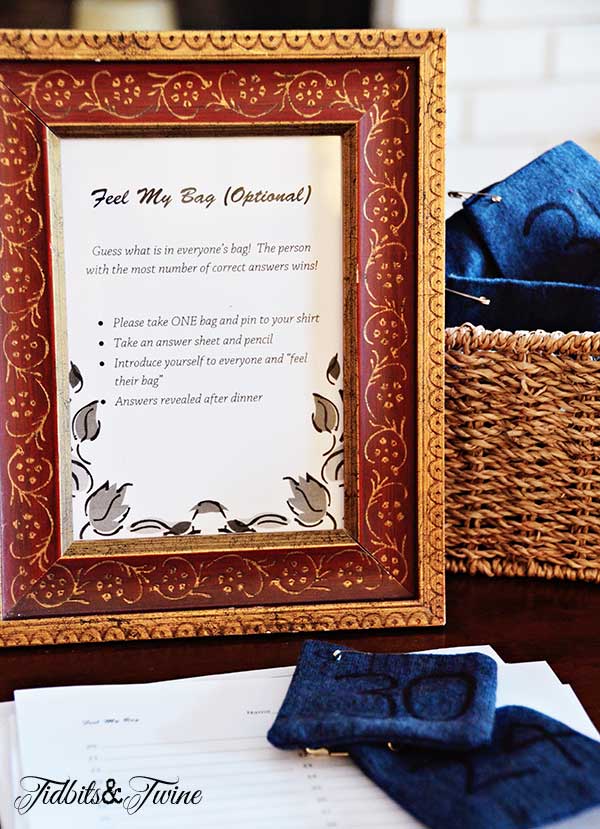 I'm taking a few days off to spend time with my family, but wanted to take a moment to let you know how grateful I am to all of you and your support of Tidbits&Twine. Wishing you and yours a warm and happy holiday.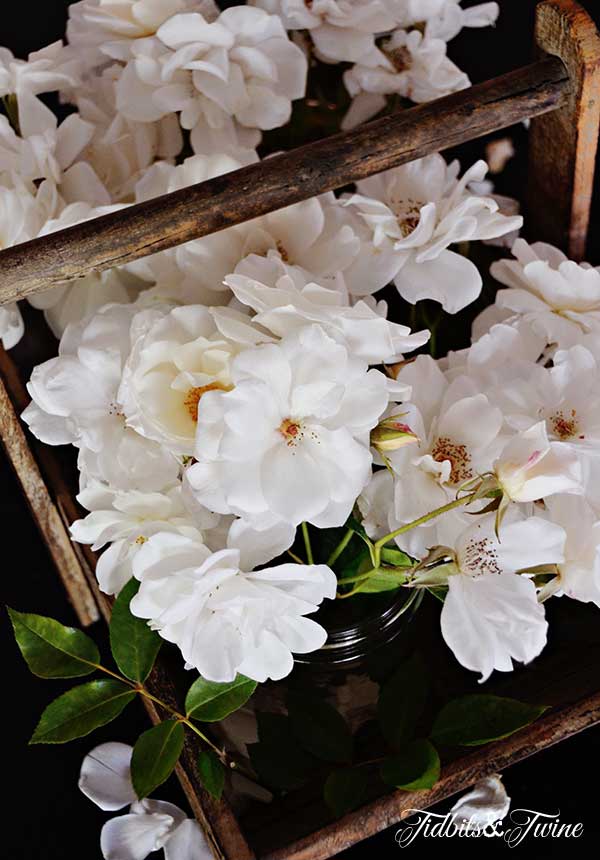 Would you like to receive my posts via email? Enter your email address below. You will instantly receive an email from FeedBurner and you will need to click the link to activate your subscription.
Join the Community
Let's keep in touch! Get exclusive artwork plus the latest news delivered directly to your Inbox!