Fifteen easy Fall decorating ideas using white pumpkins! These charming beauties can be a focal point or an accent in a vignette and give a warm and cozy feel to any room! You'll find inspiration and decorating tips for using these charming beauties throughout your home.
If you've toured my home for Fall in the past, you'll know that orange isn't really my color. While I have a lot of neutrals in my home, I also have a lot of blues and the orange is just too jarring for my taste. I prefer a more muted look to my fall decor. And this is why I love white pumpkins!
White pumpkins are one of my favorite – if not my favorite – items to use in Fall decorating. They go with any color scheme and any decorating style. You can use them mixed with other elements or they can stand out on their own! Their flexibility is what makes them so easy to use!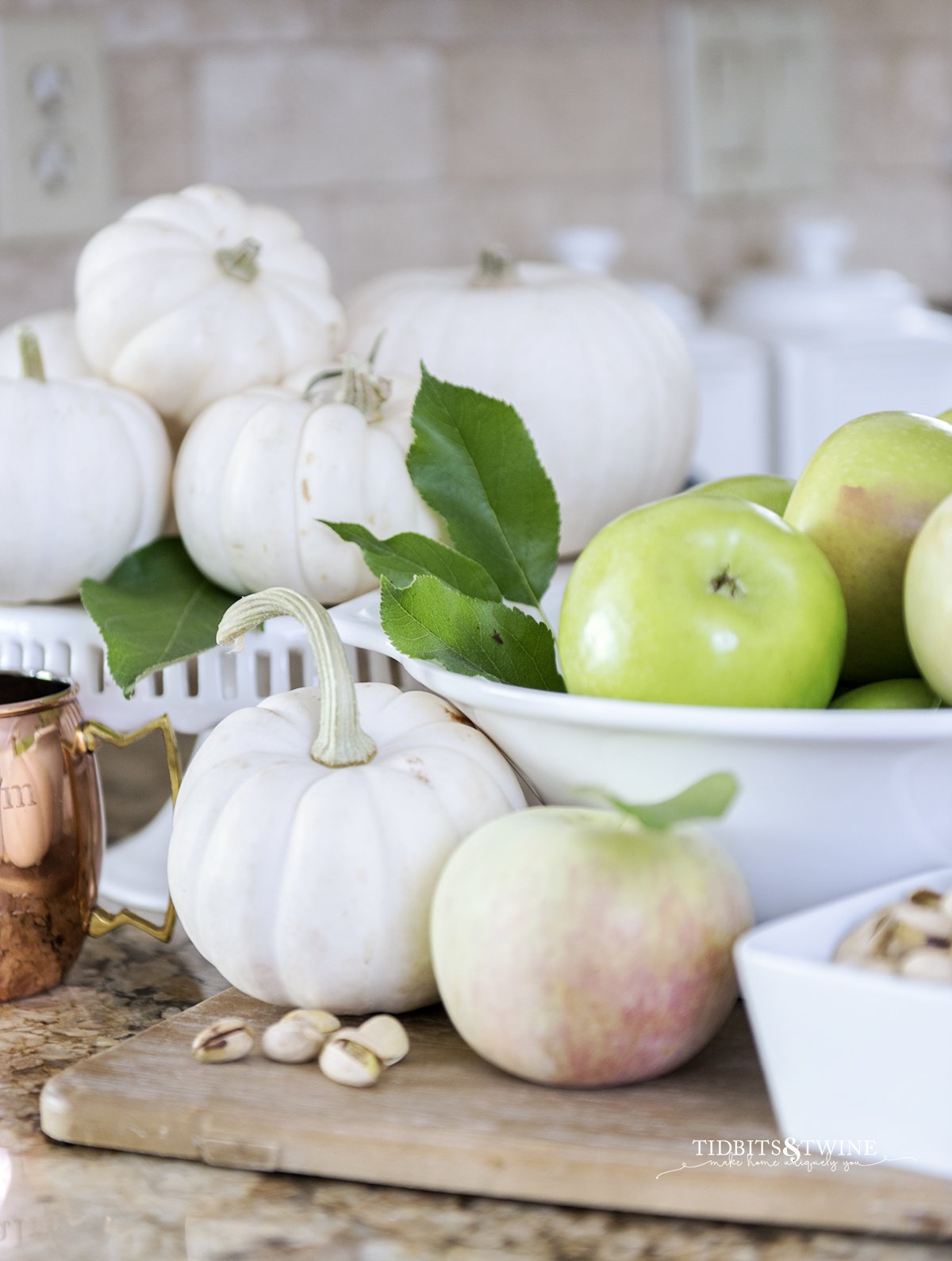 Where to Buy White Pumpkins
In my area, I typically see mini white pumpkins, known as Baby Boos, start to appear at the grocery store in September. If I purchase these in September, they'll last me all the way through Thanksgiving without any issues, so I buy a ton of them to use around the house.
The small white pumpkins known as Casper pumpkins I either find at the grocery store (in the specialty pumpkin section) or at Trader Joe's.
15 Ideas for Decorating with White Pumpkins
In the Kitchen
The kitchen is a very easy place to decorate with pumpkins. I believe that any decor used in the kitchen should make sense, and pumpkins in a kitchen make perfect sense!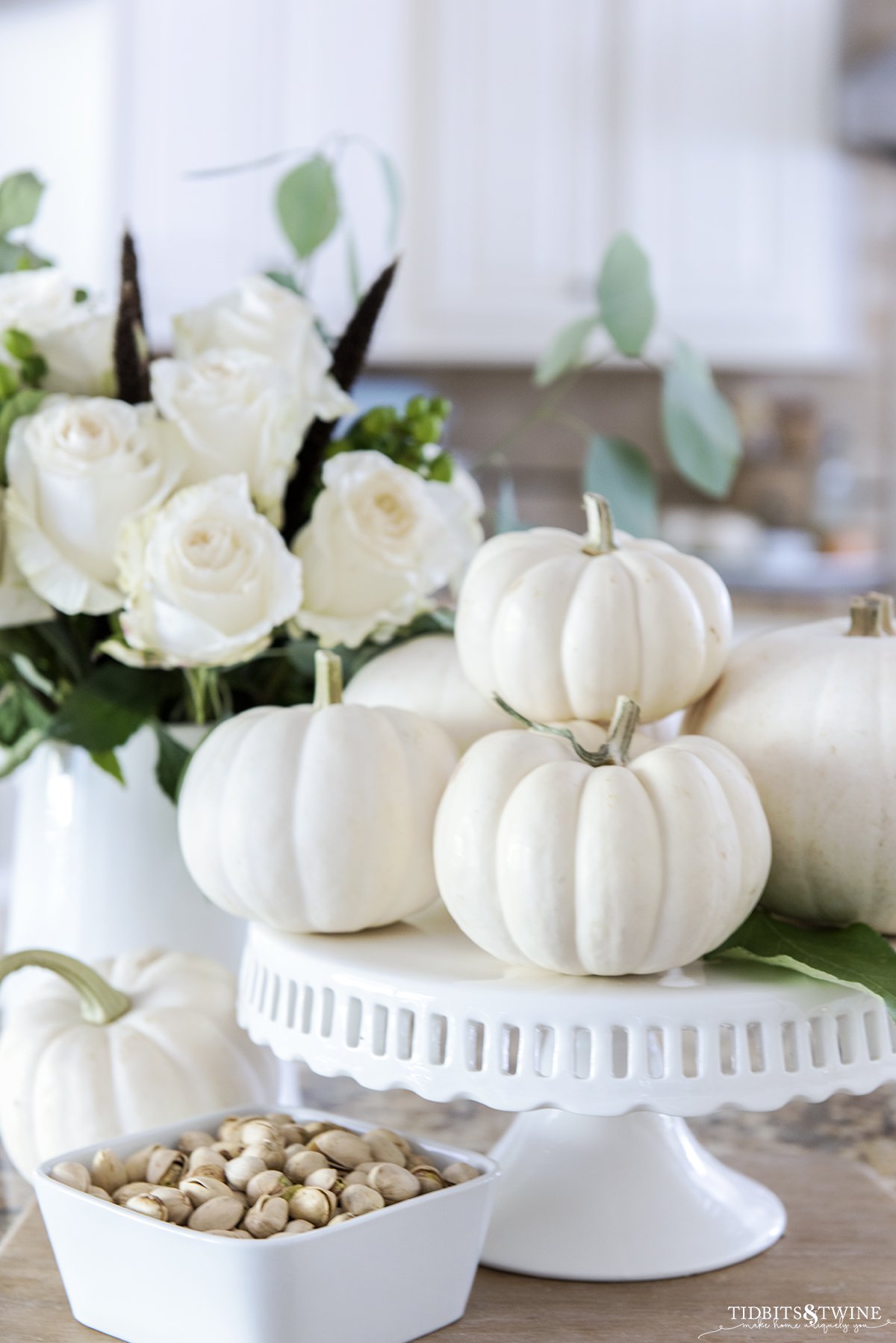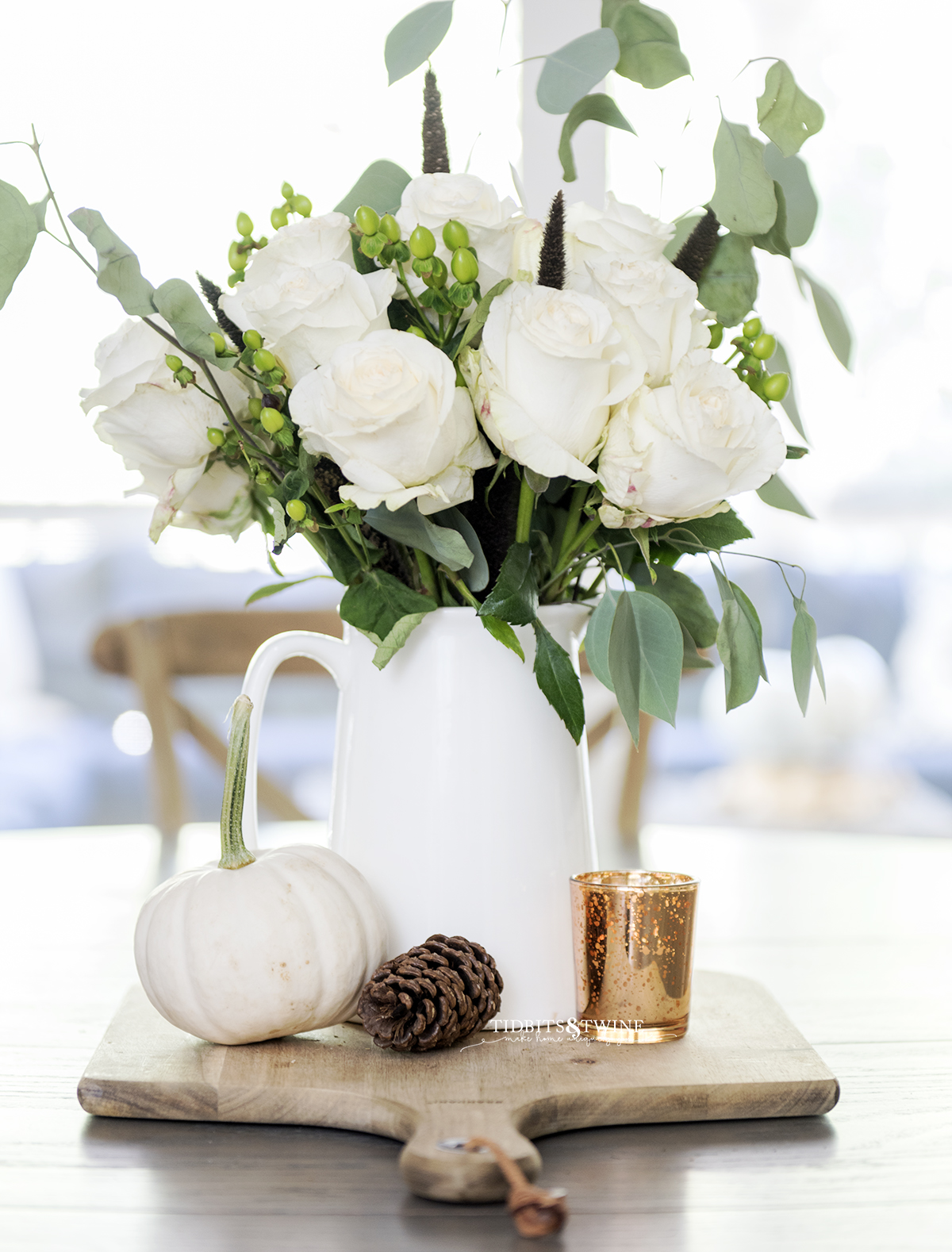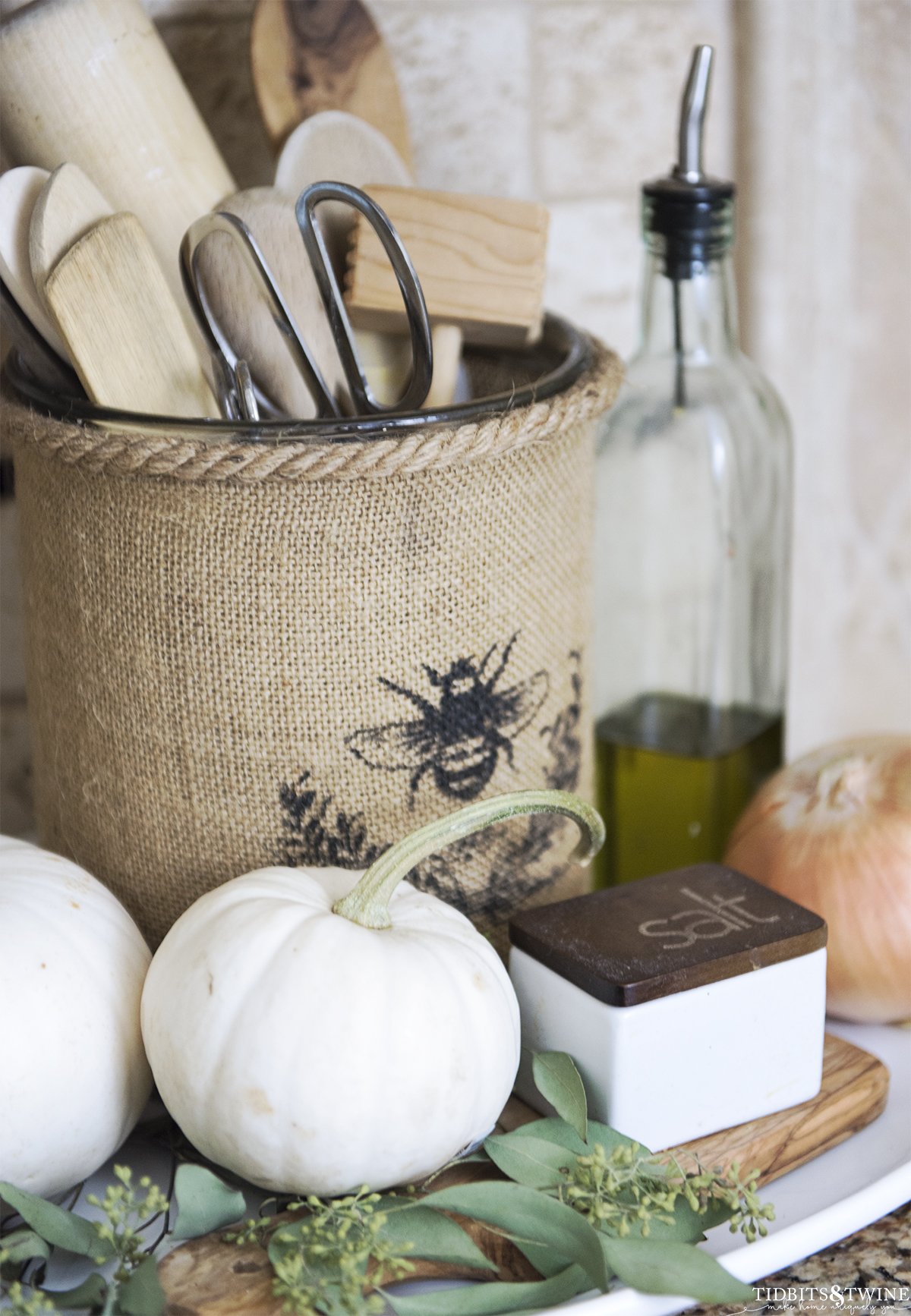 On Accent Tables
Whether by themselves or grouped together, white pumpkins make wonderful accents on a table. Below I used a grouping of white pumpkins to create a simple coffee table vignette!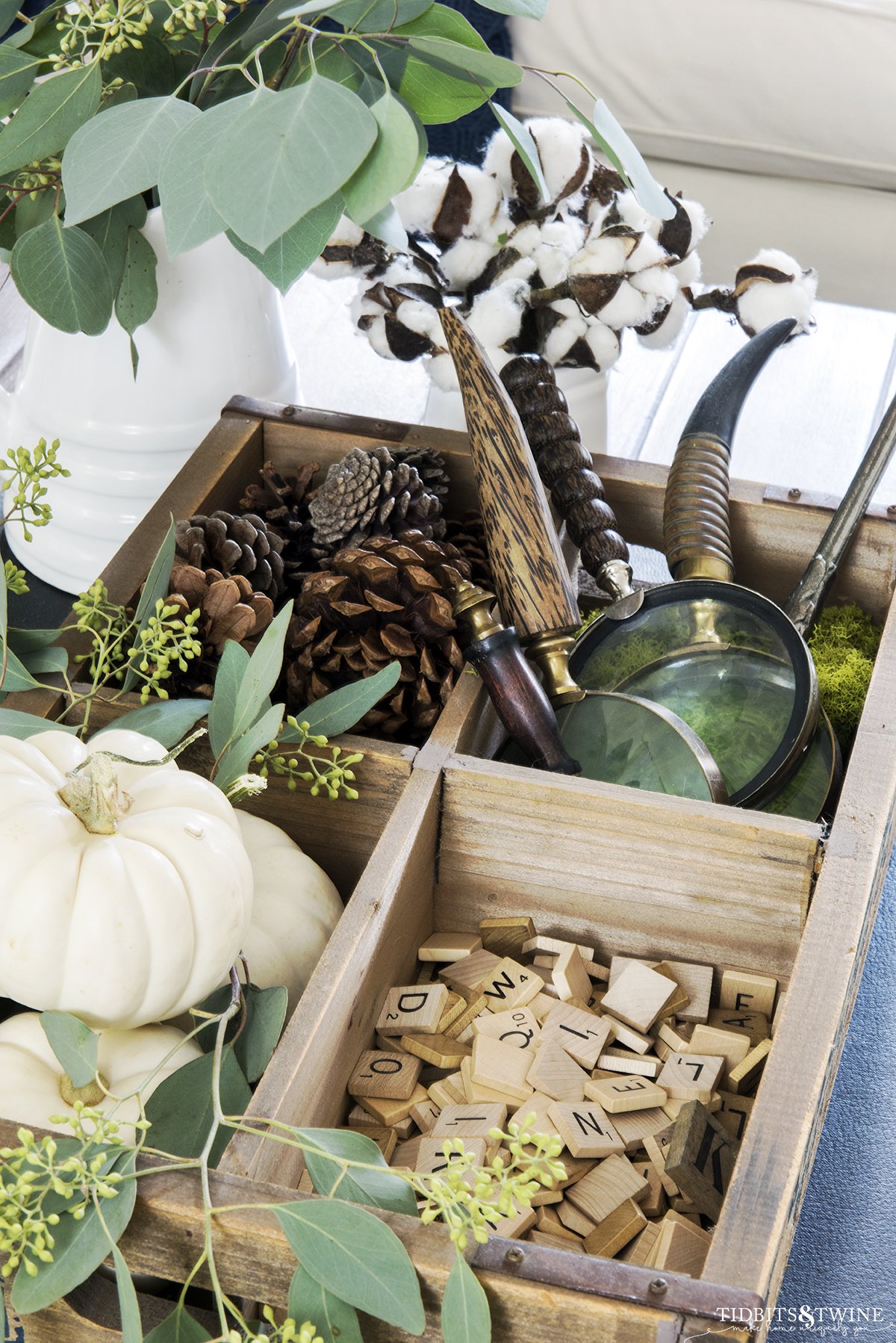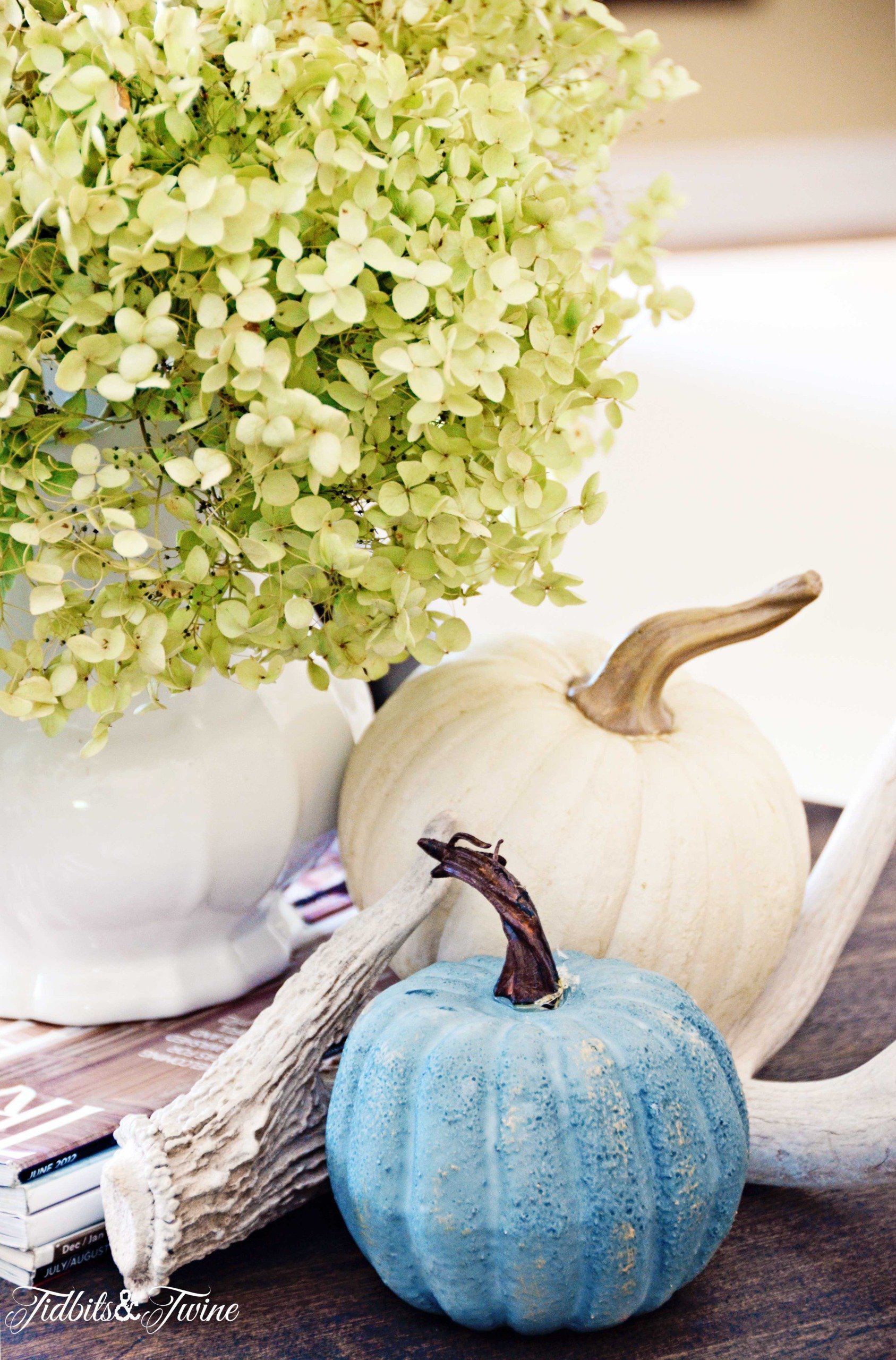 Below is a larger version known as a Casper pumpkin that I used as part of a grouping on a sofa table.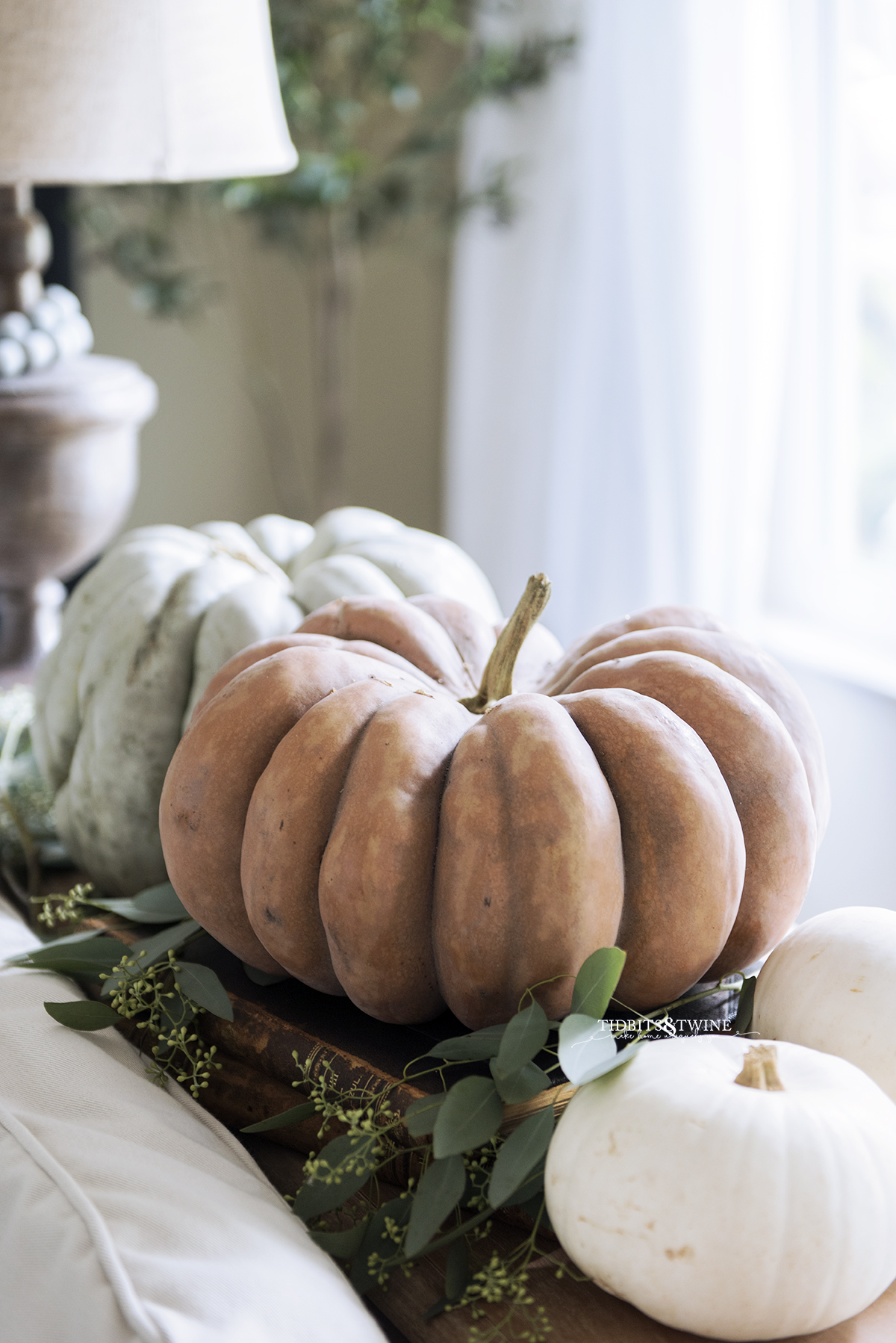 On a Bookshelf
When styling a bookshelf for Fall, simply pop some pumpkins on the shelves and maybe some dried hydrangea for a low-maintenance Fall display!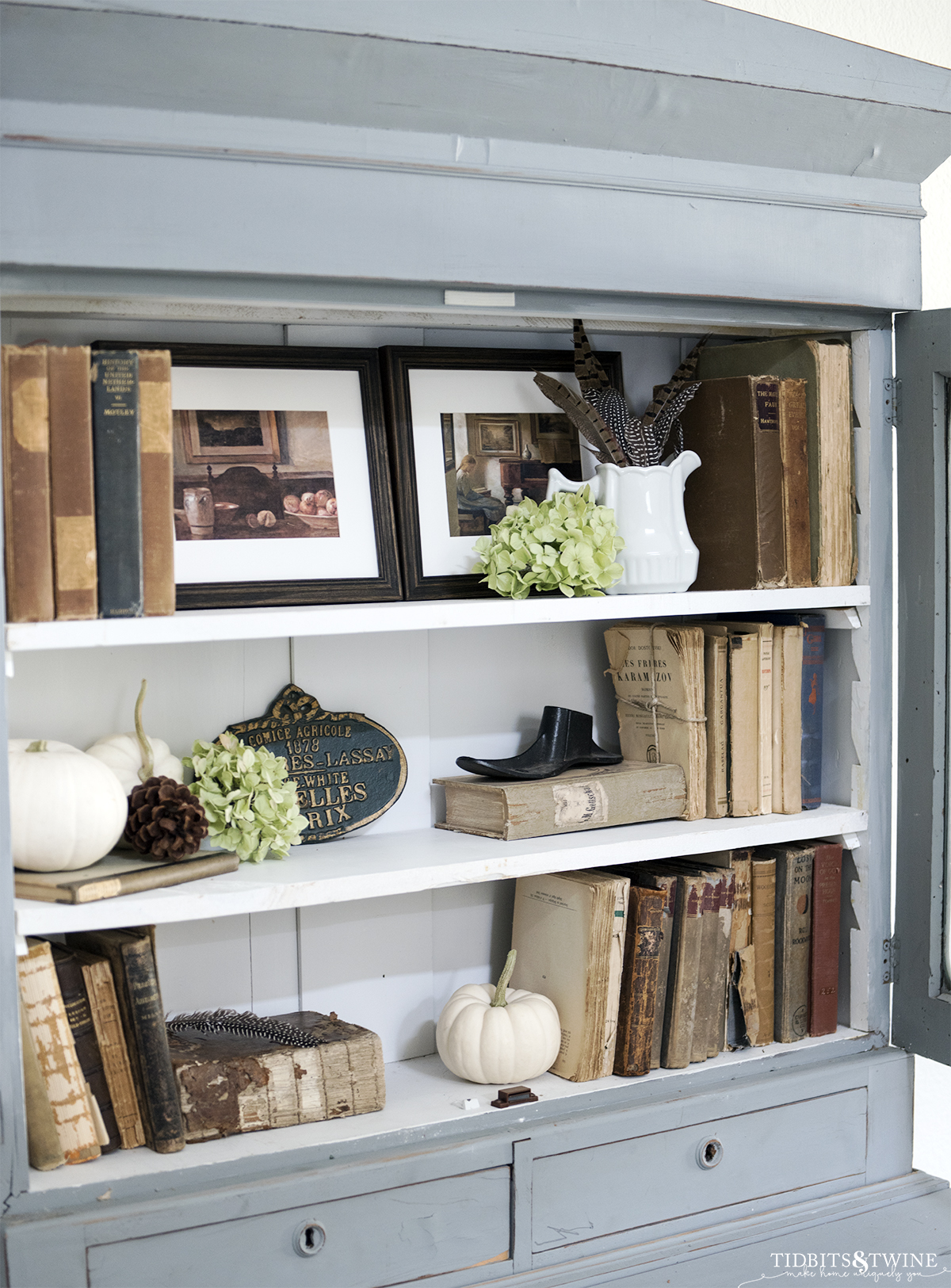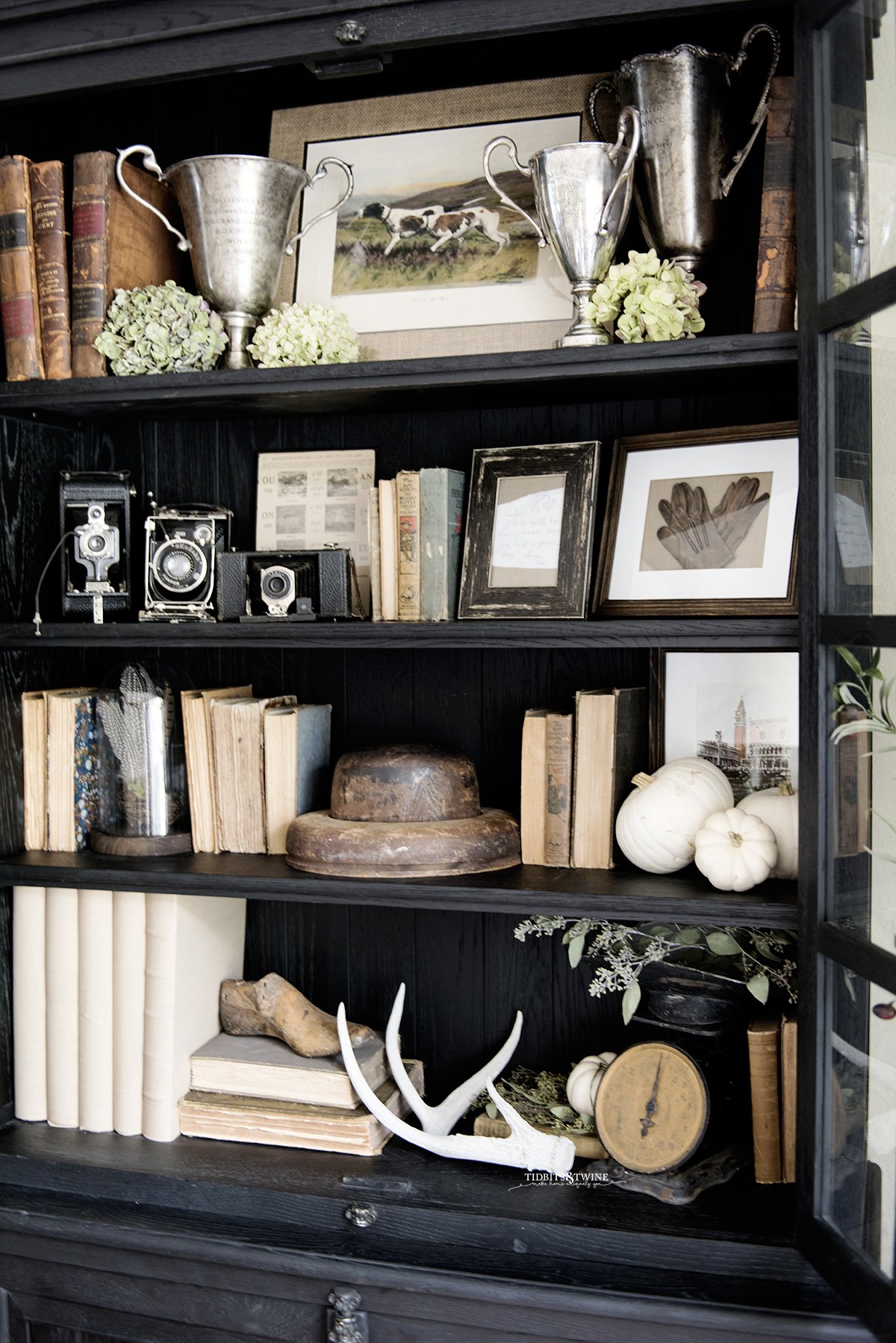 By the Fireplace
Fireplaces are focal points and a great spot to highlight Fall decor. Whether used on the hearth or on the mantel, be sure to keep pumpkins away from the heat.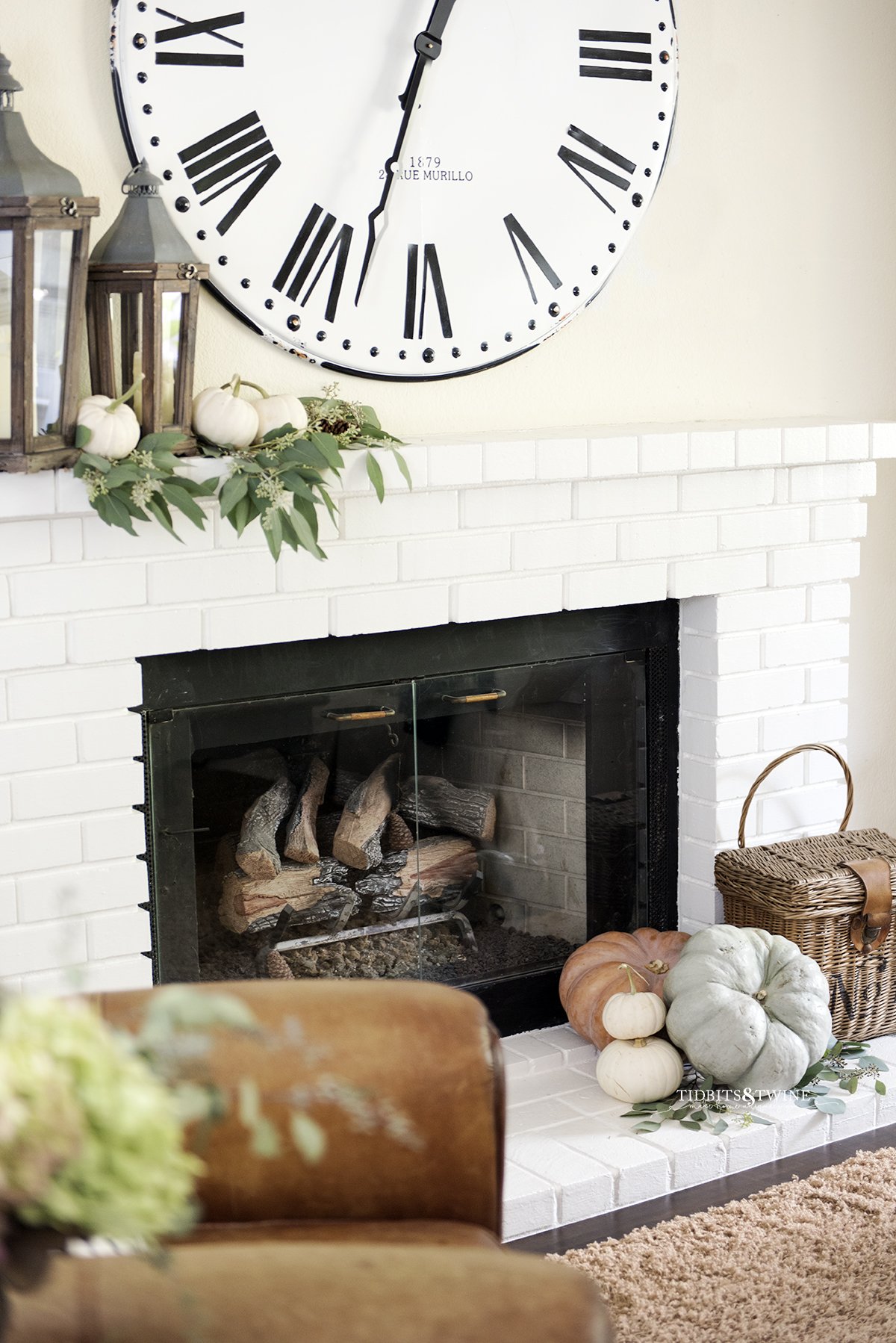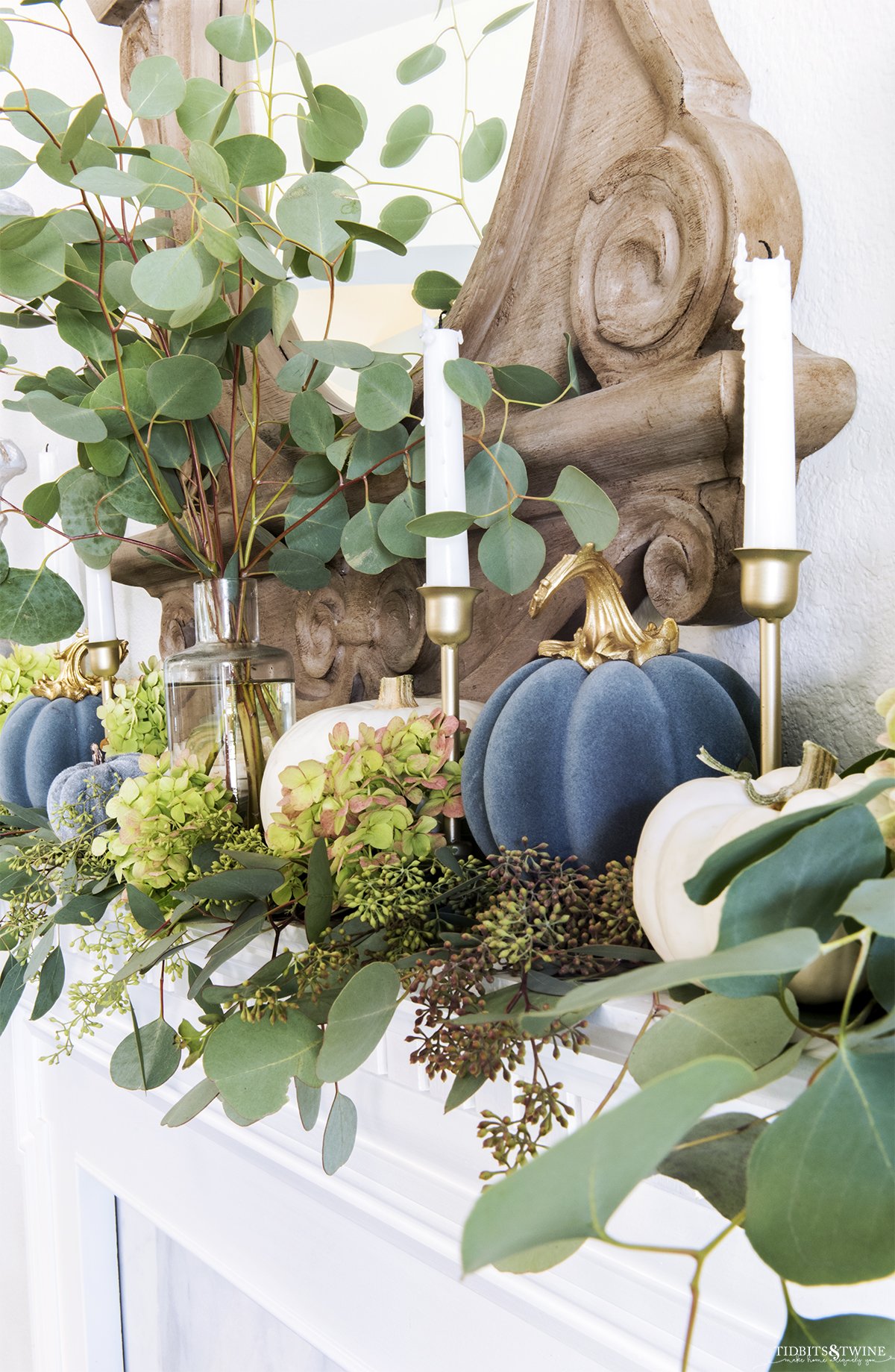 On a Dining Table
On their own, pumpkins are beautiful, but mixed with flowers they really pop!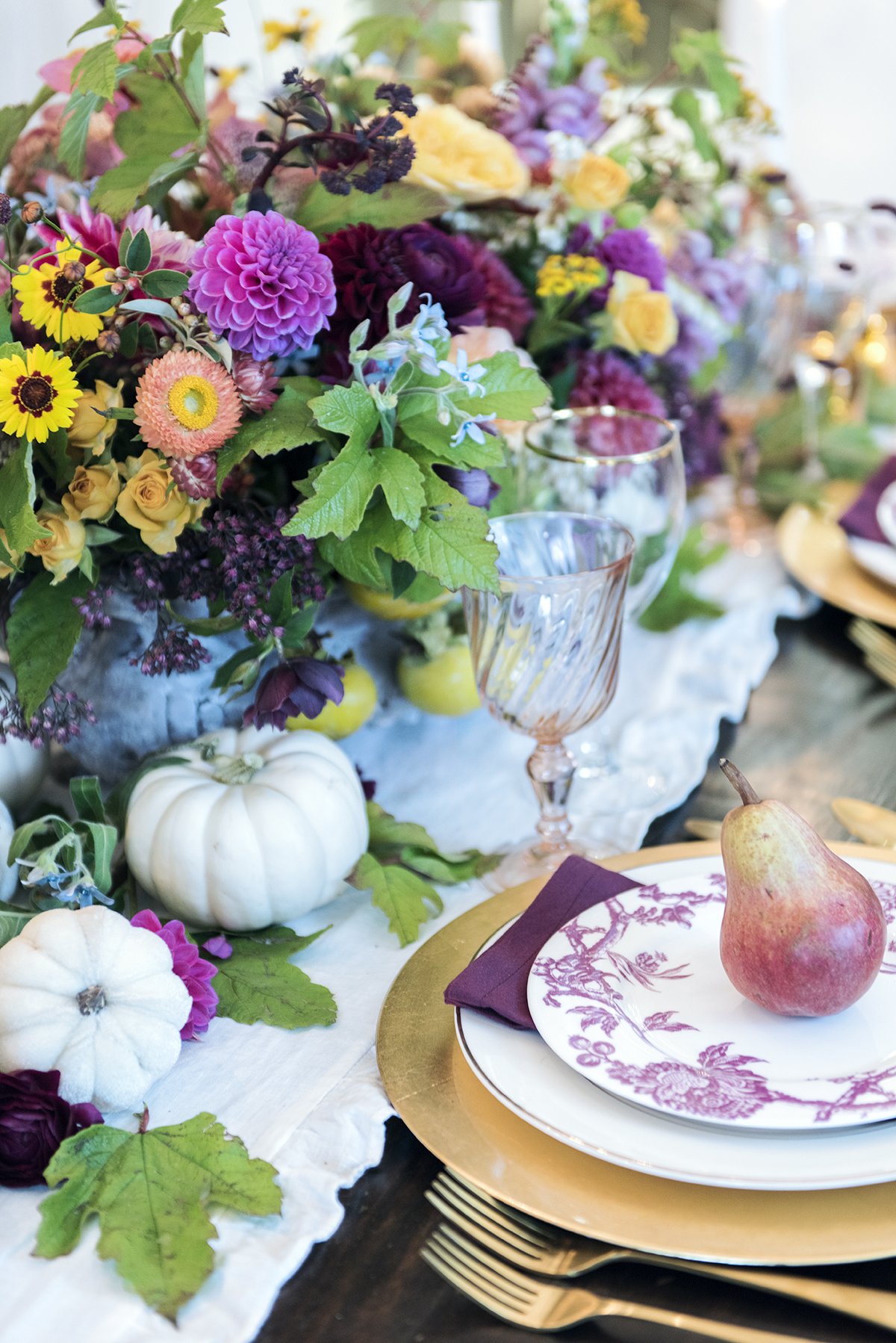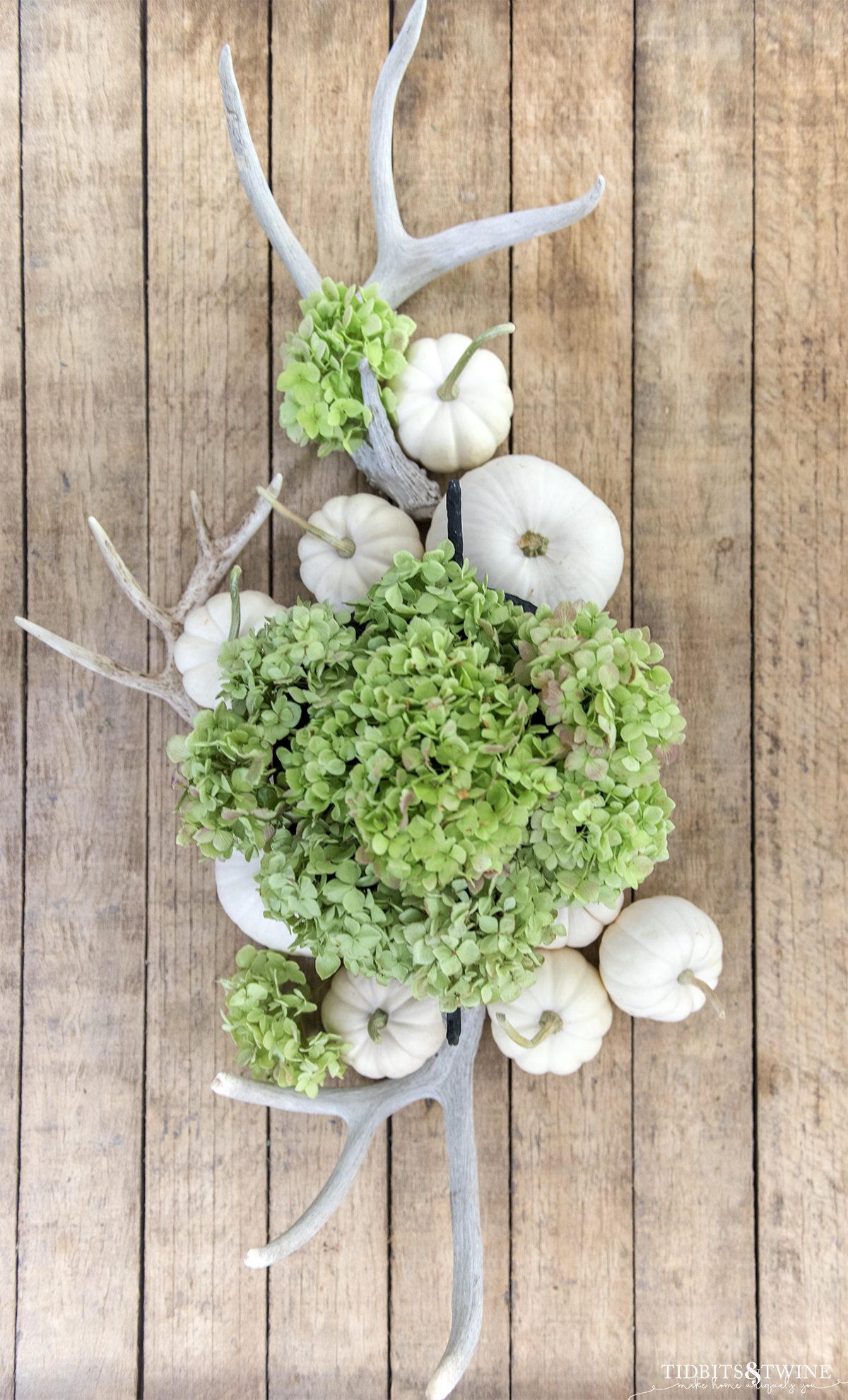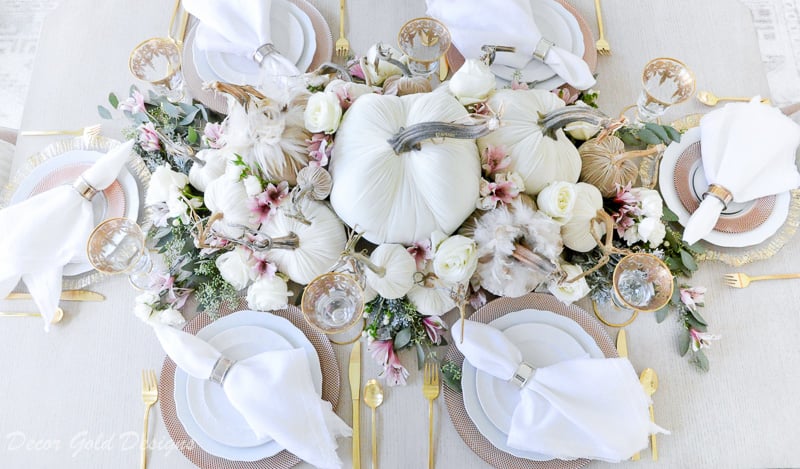 In the Entry
Large pumpkins are beautiful on a porch, but smaller ones in the entryway make a cozy welcome for guests!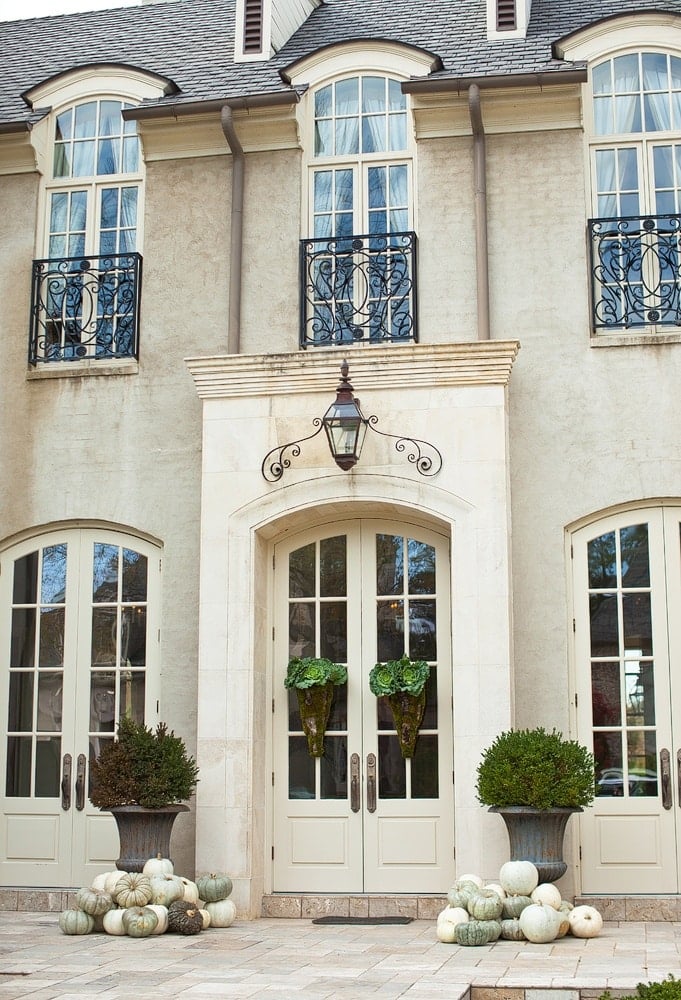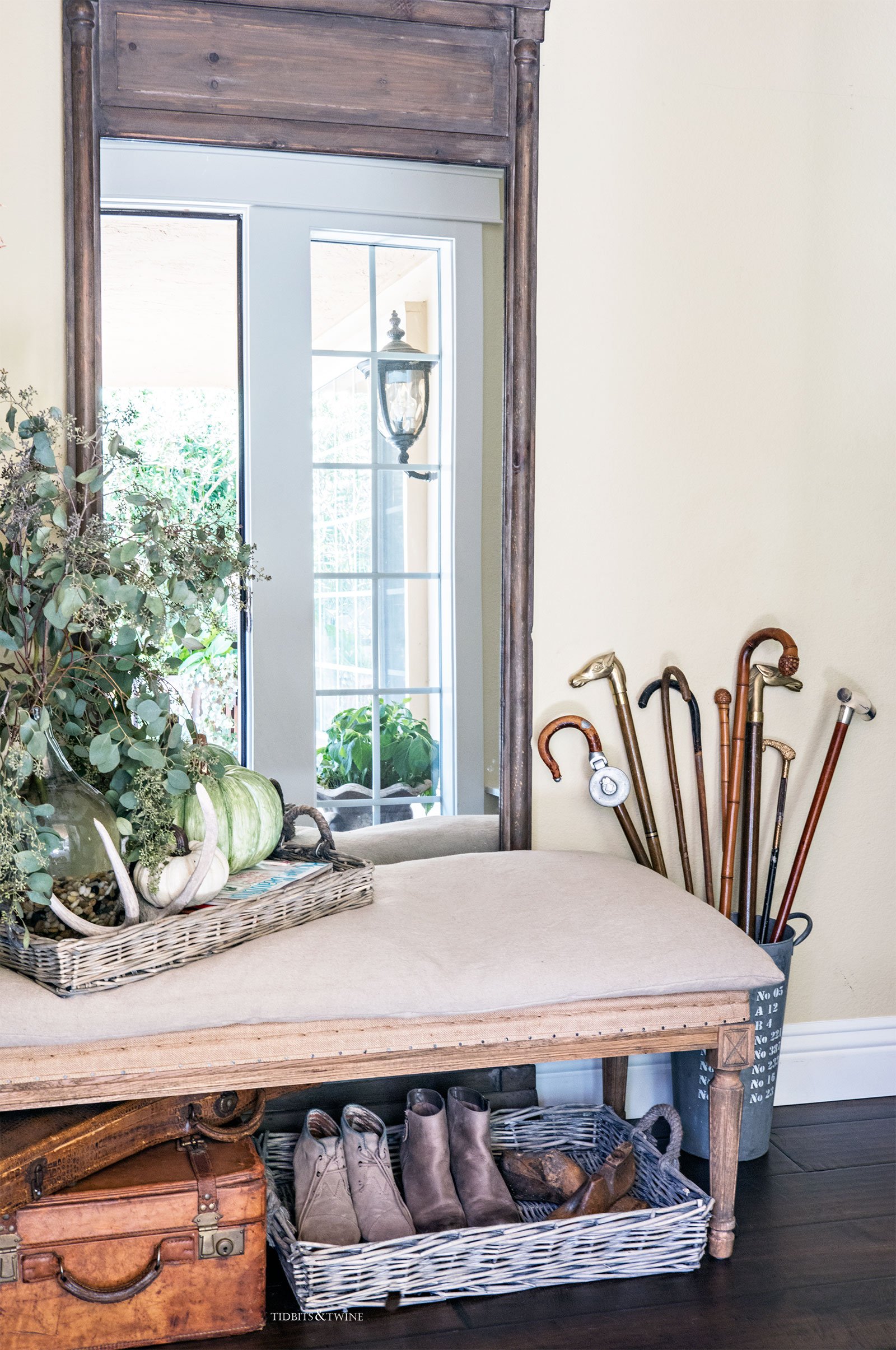 Are White Pumpkins Edible?
Yes! White pumpkins, just like their orange counterparts, are edible! You can substitute them for orange pumpkins in most recipes, including pumpkin pie and pumpkin soup. Another bonus? You can toast the seeds for a salty snack.
Now I've never personally eaten the Baby Boo pumpkins because they're too small and seem like too much work. Instead, at the end of the season, I give these to my local zoo who feed them to the animals! Casper pumpkins, on the other hand, work well for baking.
Plastic White Pumpkins
If you can't find white pumpkins or don't want to invest year after year, there are some really great fake alternatives! Here are some of my favorites.


You can also buy an orange pumpkin and simply paint it white. Ta-da!
More Decorating Tips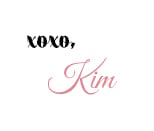 Join the Community
Let's keep in touch! Get exclusive artwork plus the latest news delivered directly to your Inbox!