The other day….desperate to go out but unable to leave my own home since we're under strict Shelter in Place orders, I decided to do some browsing on Overstock.com. I've been looking for a side table for my family room for months and this seemed like the perfect time to do it. Luckily for you, while I was browsing, I came across beautiful 50+ French decor items that I thought I'd share with you today!
You know I love European style decor, so finding things that fit my style, especially if they are a good price, is a win-win. I love to mix this type of decor in with my more traditional pieces to create a truly curated look in my home.
This is NOT a sponsored post, just me sharing some of my favorite finds. I've highlighted a few items below and at the bottom of this page, you can click on any of the 50+ affiliate link pictures to go directly to the product page. I've also included some Shopping Tips at the bottom!

1.Barrel Chair – I'm so in love with this chair. It really looks like it could be a vintage piece that's been reupholstered! I do wish there were other fabric options for the seat, but overall, so cute.
2.Sterling Bastille Floor Mirror – I actually used to own this exact mirror in blue!
3.French Heritage French Blue Table Lamp – I like the subtle pop of color on this lamp.
4.Barn Harbour Side Table – This is the table I recently purchased for my family room. As of writing this, it hasn't arrived yet so I can't share my personal review just yet. The size and shape are what attracted me to this table because the arms of my IKEA EKTORP sectional are low and I wanted a table that looked proportionate.
5.Silk French Peonies Bouquet – I'm a sucker for a flower arrangement but it's not financially feasible for me to keep fresh flowers in my home all the time.
6.Antique Off-White Round Pedestal Table – I'm obsessed with this table and it's been sitting on my list for a while now, but I have no place to put it! I love that the pedestal base looks like an antique finial.
7.French Traditional Elegant Wood and Iron Chandelier – I thought the design details on this were really nice!
8.Designart Tradtional Framed Canvas – This is a really elegant piece of abstract art that can blend with any decor style.
9.Baxton STudio Oulixeus French Vintage Chair – I'm really into caned furniture right now and so I love this combination with the caned back and Belgian linen upholstered seat.
10.Hallman 40″ Dual Fuel Italian Range – Obviously, this is a big ticket item but I love the mix of vintage style and modern convenience.
11.Mirimyn Antique Gray Vintage Accent Cabinet – I'm actually looking at this for use as a media cabinet!
Shopping Tips
Never pay full price at Overstock. I've discovered that you can almost always find a 20% off coupon.
One way I've secured a coupon is to put something in my cart and then close the site for a day or so. The next thing I know, I get an email with a coupon!
Another way to get a coupon, is to add a bunch of items to your Favorites (by clicking on the heart symbol next to the item). Pretty soon, you'll see a Coupon Unlocked message at the top of your screen!
Always read product reviews. This isn't true for just Overstock, but any online shopping place. Unfortunately, quality and color are very hard to judge from product photos, but reviewers will tell you the real story. A bonus is when reviewers leave a picture of the item so you can really see the true color!
Always check the return policy in case you don't like what you've purchased.
All 50+ Gorgeous French Decor Items

There are so many fun ways to add a little French flair to your home! Great quality reproduction items like these are a nice way to balance out the more expensive antiques you might already own.
Happy shopping and stay safe!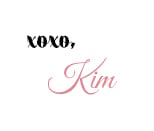 Join the Community
Let's keep in touch! Get exclusive artwork plus the latest news delivered directly to your Inbox!