Yesterday was a long day for me, but one I've been looking forward to for months! My husband and I went on a "date" to the Alameda Point Antique Faire (he really knows how to woo me!). I was so giddy the night before I could hardly sleep, but with the alarm set for 4 a.m., I made it an early night. The sitter arrived at 5 a.m. (she's a saint) and promptly went to sleep in the guest room while my husband and I tiptoed out of the house. My bag was packed with antique faire basics – flashlights, tape measure, my brocante wish list, money (strategically compartmentalized by dollar amount), snacks and hand sanitizer. By 5:45 we were standing in the dark, cold air of night, coffee in hand, waiting for the gates to open.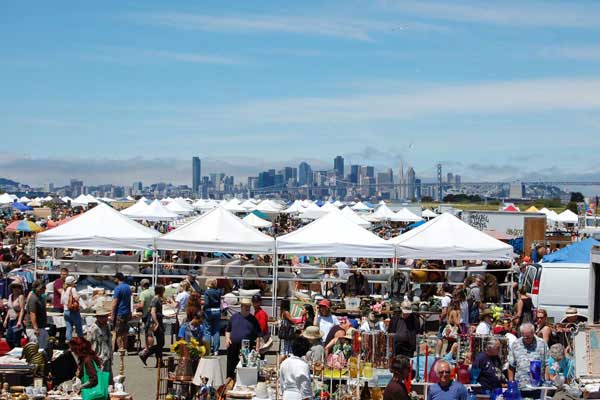 At 6 a.m. I was like a racehorse out of the gate, dashing from booth to booth to see the treasures, with my good-natured husband trailing behind. But between holding my coffee and my flashlight, I had no hands to shop! Next time I must remember to bring a headlamp so that I have one hand available for shopping, because there's no way I'm leaving the coffee behind!
It was a really wonderful day of shopping where we spent 7 hours walking around getting ideas and being inspired. I was able to snap some photos on my iPhone and wanted to share some of my favorites with you. I took so many at one booth that I'm breaking this post into two parts. Today is part one, my visit to Elsie Green.
I came across Elsie Green while browsing and immediately fell in love with their items and their displays! In particular, there were two very creative fall tablescapes that caught my eye and I wanted to share in case they inspire your fall table.
The first is this elegant and cheery yellow, blue and white display. White pumpkins are interspersed with yellow flowers on a linen runner.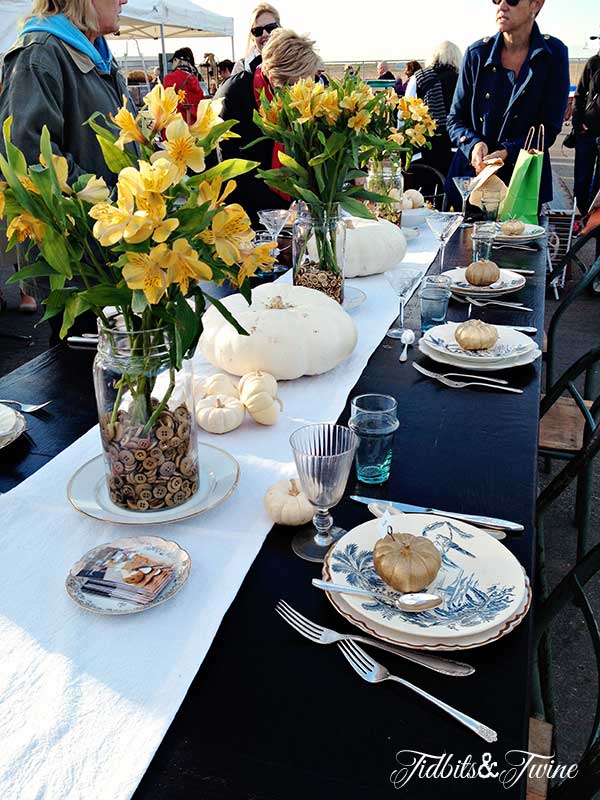 The yellow Alstroemeria flowers are contained in vintage chocolate jars from a factory in Paris. And I love the use of gold buttons as a vase filler!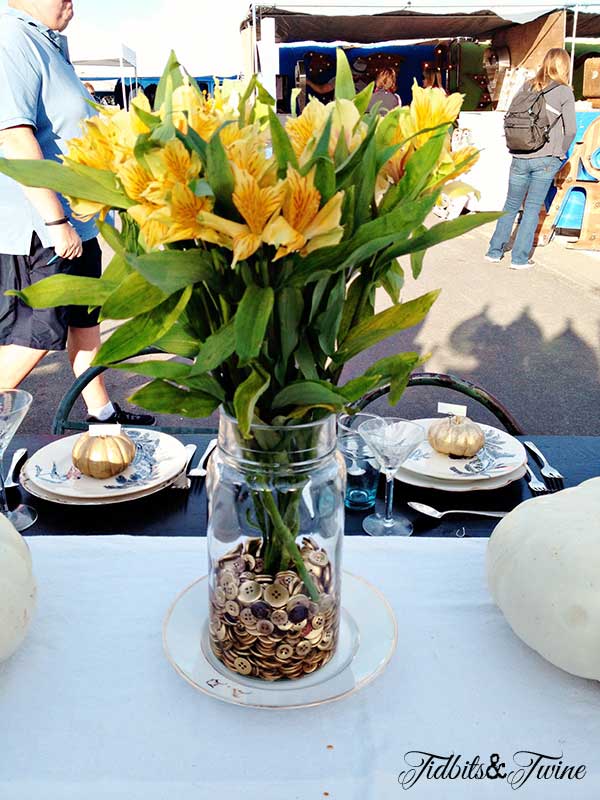 The place settings have been kept simple with a combination of white, blue and gold plates topped with gold pumpkins for place card holders. Antique flatware from France finishes the look.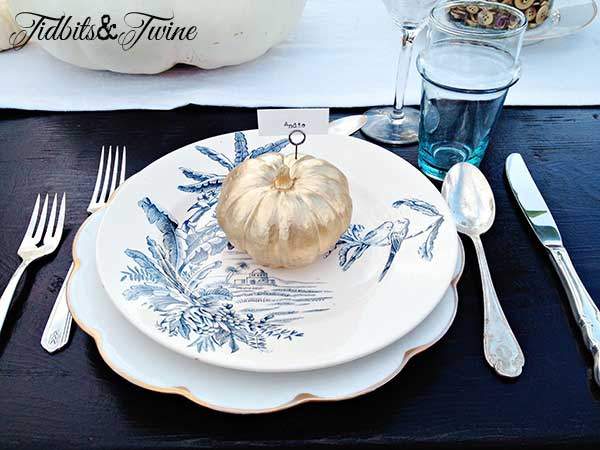 The other tablescape at the Elsie Green booth was done in more typical fall colors and was a bit more casual, but equally beautiful. This display is a mix of browns, oranges, reds and yellows with lots of natural elements like gourds, wood and candles.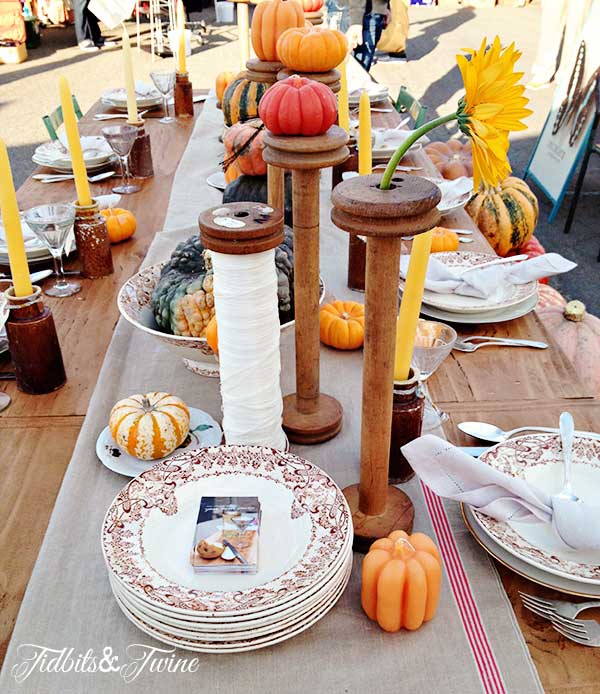 I think it is so creative how the large wooden spools were used to add height to the display holding either flowers or pumpkins.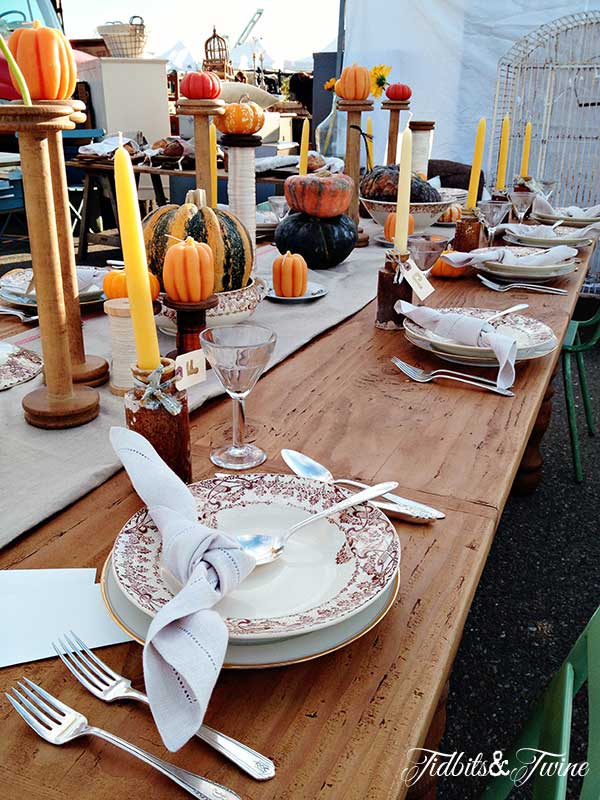 Tons of gourds are used in this display with many different shapes, sizes and colors.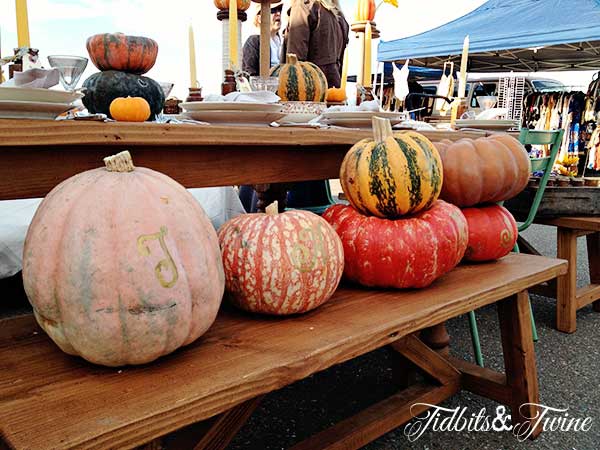 The place settings are simple with beautiful hemstitched linen napkins tied in a knot at the center of each plate.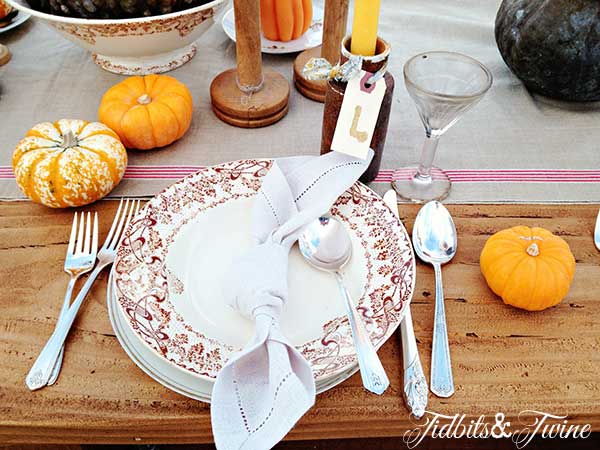 Vintage mustard jars are used at each place setting to hold a taper candle and place card with an initial.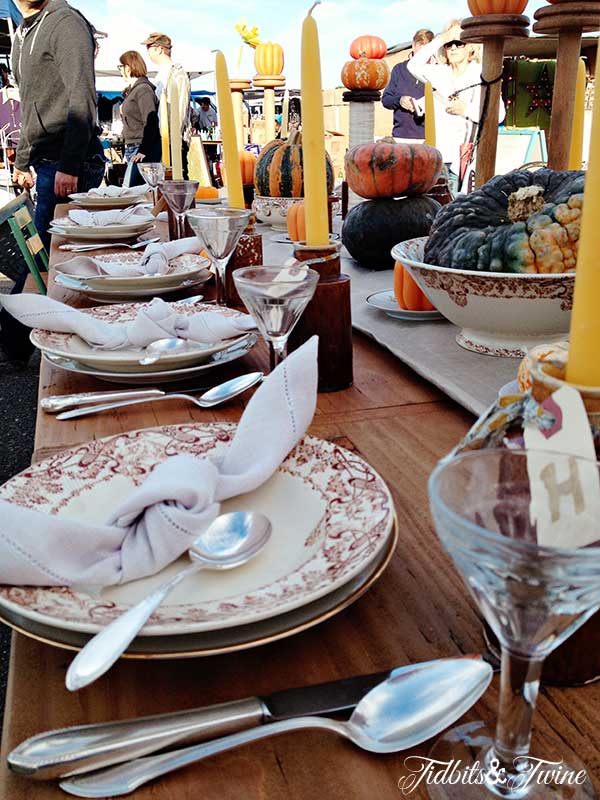 There were so many other wonderful treasures at this booth as well! I love these boards, don't you?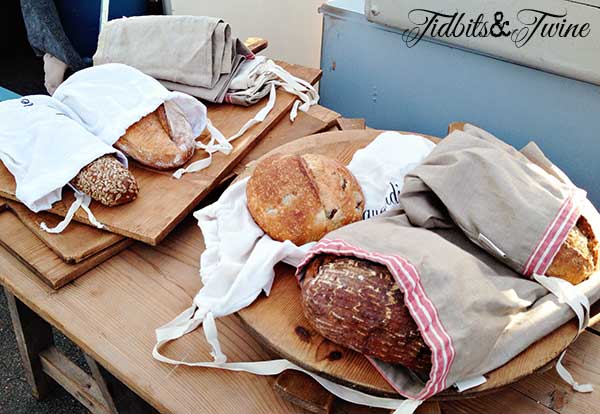 There was a lot of beautiful glassware, too, like chocolate jars, canning jars and demijohns.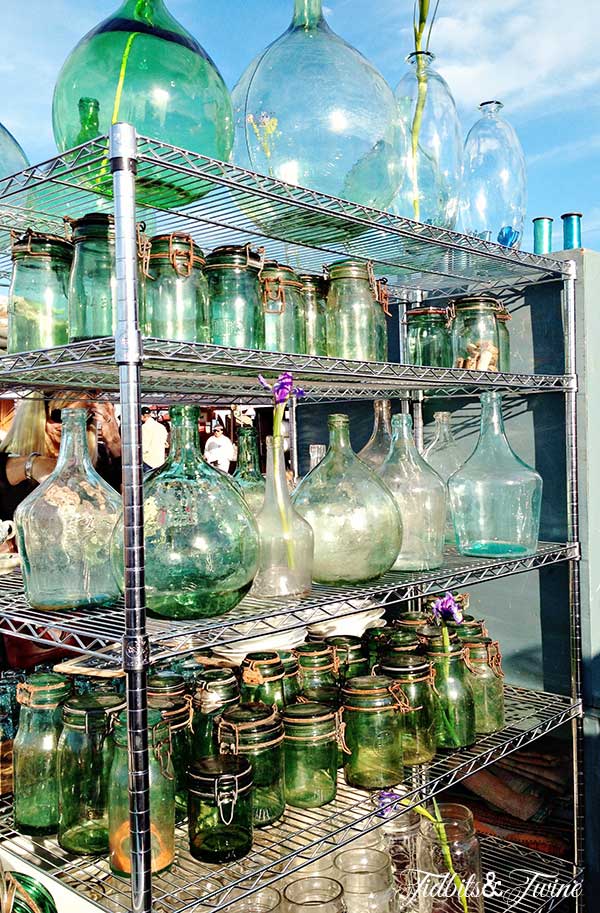 And I love this display they created using the shelves of a cubby.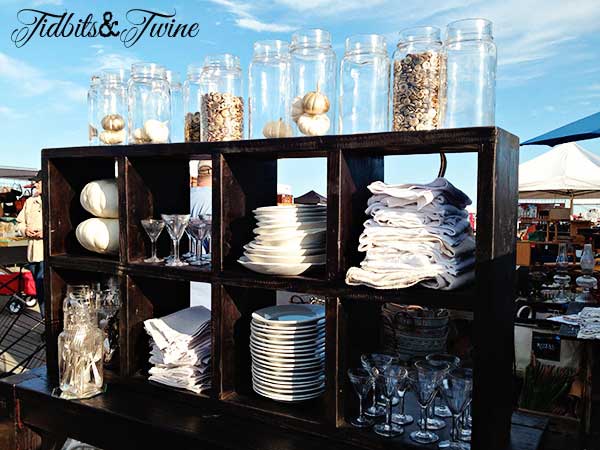 This display showcases stacks of plates, flatware in chocolate jars, linens, pumpkins and more. And do you spy that amazing riddling rack on the right?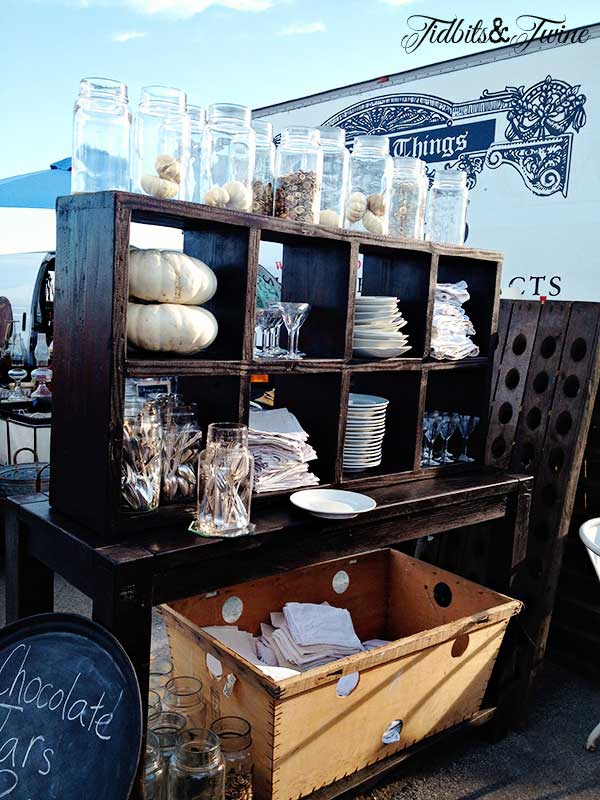 I purchased a fantastic vintage olive bucket from Elsie Green at an amazing price and can't wait to show you what I end up doing with it. I wish now I had taken pictures of their olive buckets and their champagne buckets, but in my excitement, I forgot. :)
If you saw something you like in the photos above, you can always check their website to see if it is available in their online store!
Stay tuned for part 2 later this week to see the amazing santos doll I found!

Would you like to receive my posts via email? Enter your email address below. You will instantly receive an email from FeedBurner and you will need to click the link to activate your subscription.
Join the Community
Let's keep in touch! Get exclusive artwork plus the latest news delivered directly to your Inbox!