It's been a while since my husband and I got up in the dark of night to make the 6 A.M. opening of the Alameda Point Antique Fair, but it was well worth it! Every 1st Sunday of the month, there is the most amazing antique fair held about 30 minutes from my house. They advertise that they have over 800 dealer booths, so with plenty of shopping choices and a view of San Francisco, it's not really a "chore" for me to wake up early and go!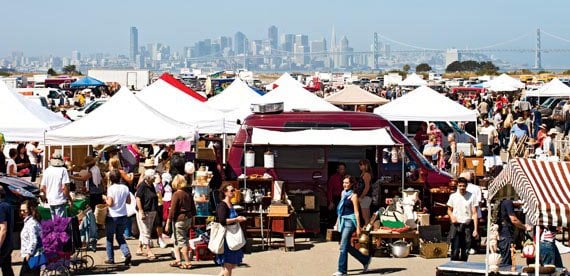 Admittedly, it's hit or miss where some months I want to load everything into my car, and some months when I leave empty-handed. This last Sunday, I had a great time checking out all of the vendors for the month of March. Today I thought I'd share some of my favorite finds with you.
March Favorite Finds
Euro-Linens is one of my favorite vendors and one that I never pass up. I've purchased vintage bread boards from them, a bread paddle, a wine jug, and more! They always have an array of European farmhouse and kitchenwares to choose from.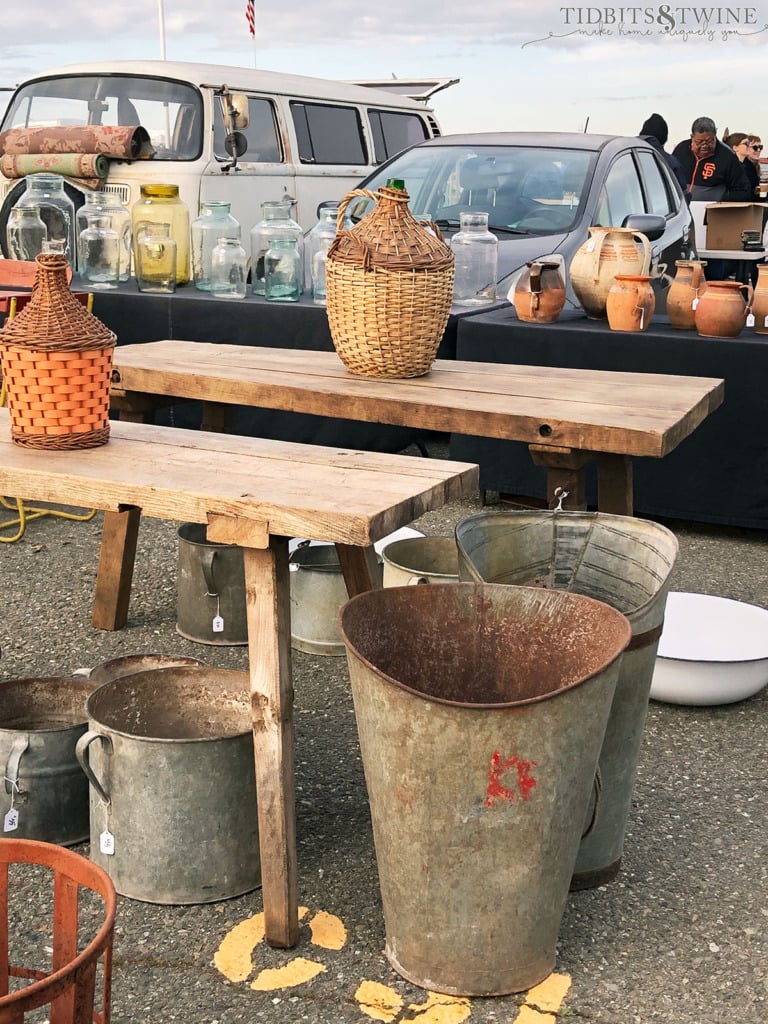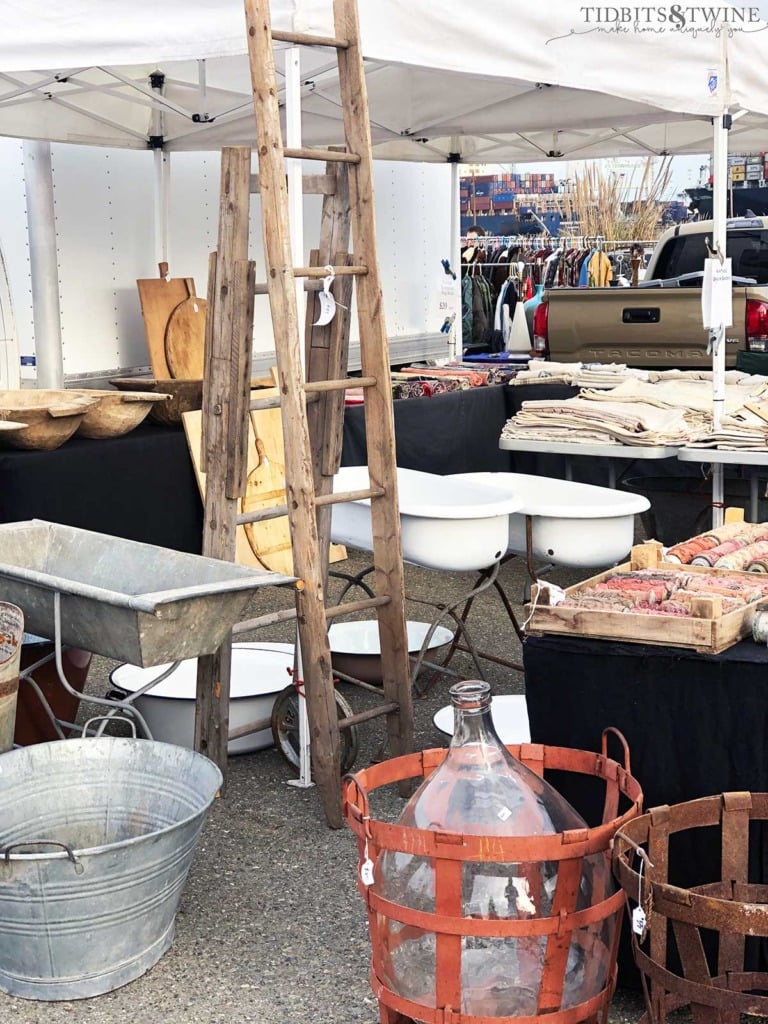 If you're looking for vintage grain sacks, bed sheets, tablecloths, or night dresses, they have the best selection by far! Stacks and stacks of inventory to choose from and each one is unique and amazing!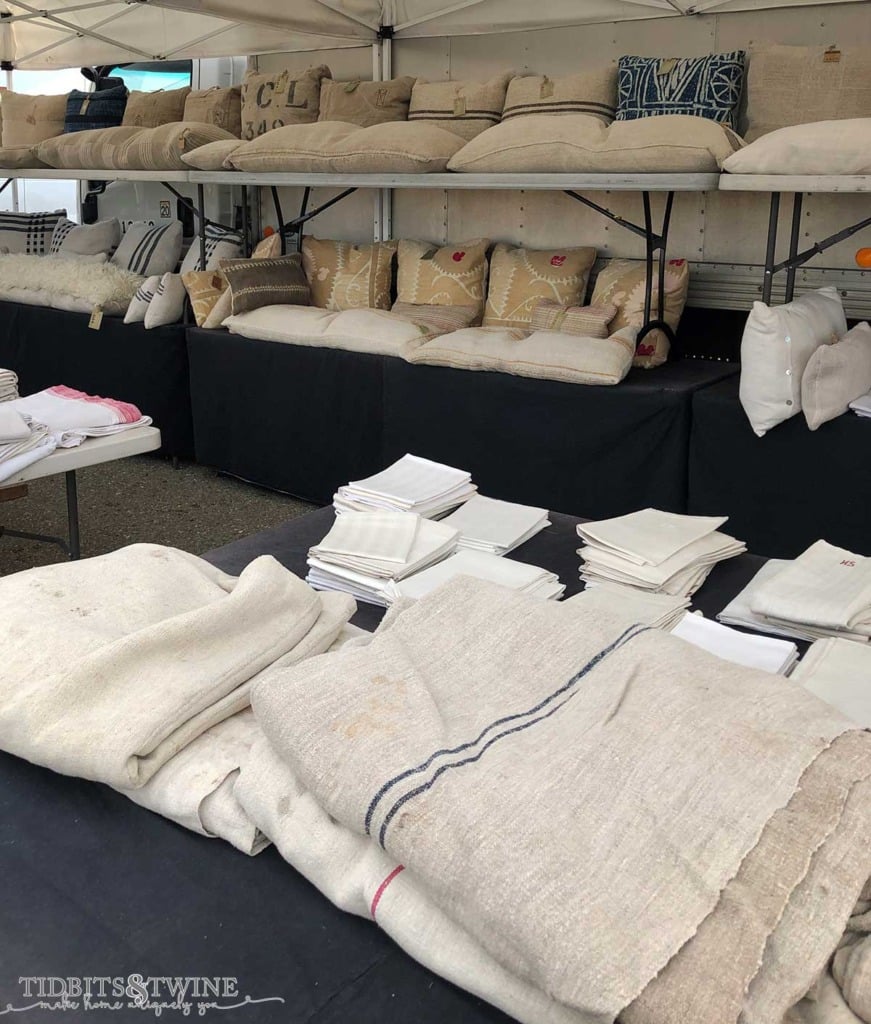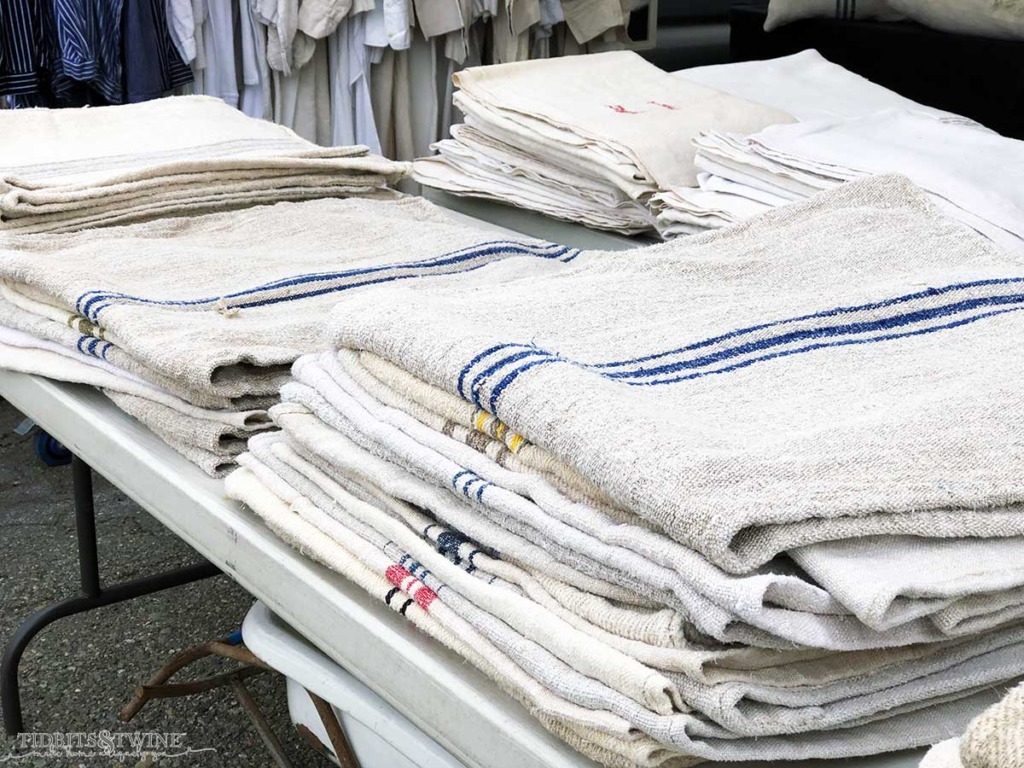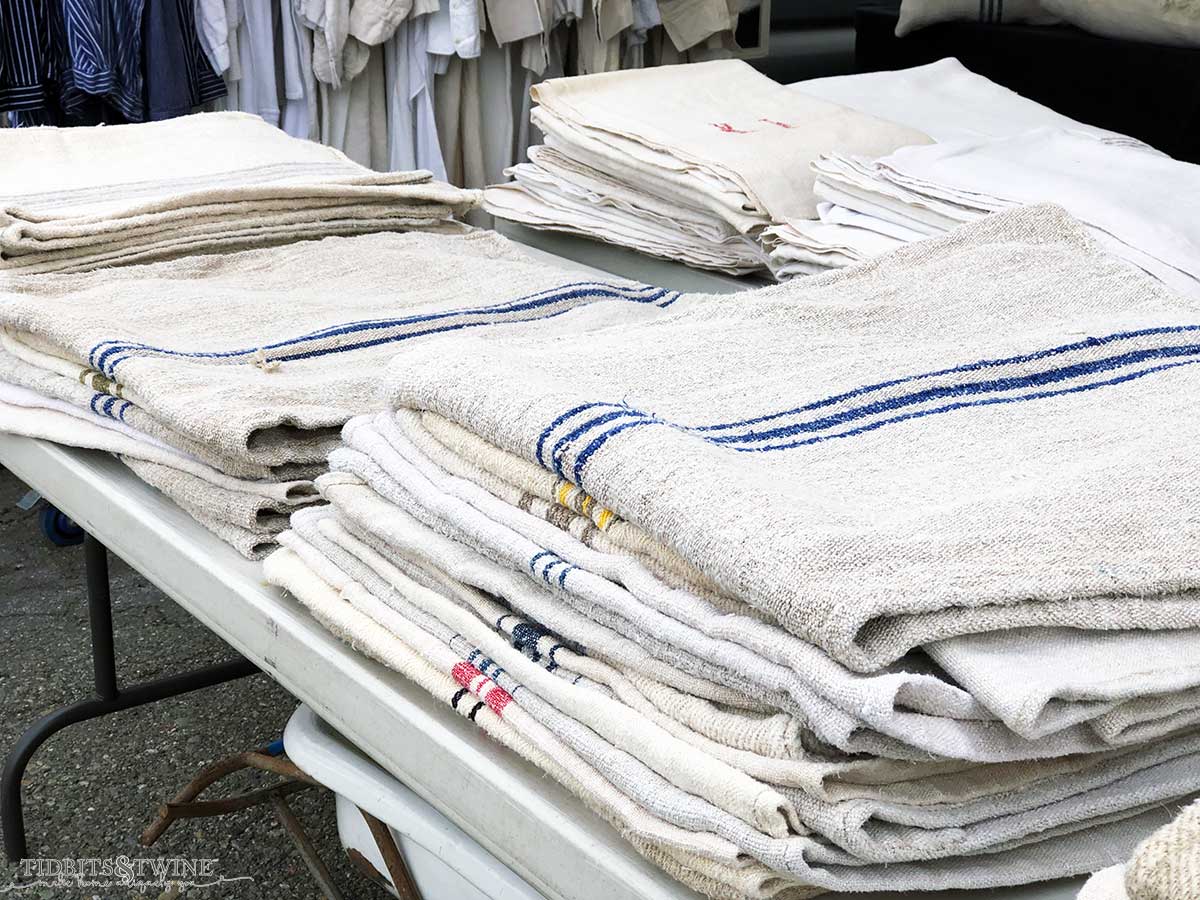 Another favorite vendor of mine is Napa Antique Wine Artifacts because Chris super nice and very knowledgeable. Lucky for me, he brought more inventory than usual this month! Unfortunately, I took blurry photos of his space! These two photos are from a previous visit, but they'll show you the types of things he carries.
I have a bottle drying rack similar to the one shown below in my own home that I use on my kitchen counter to hold my everyday coffee mugs!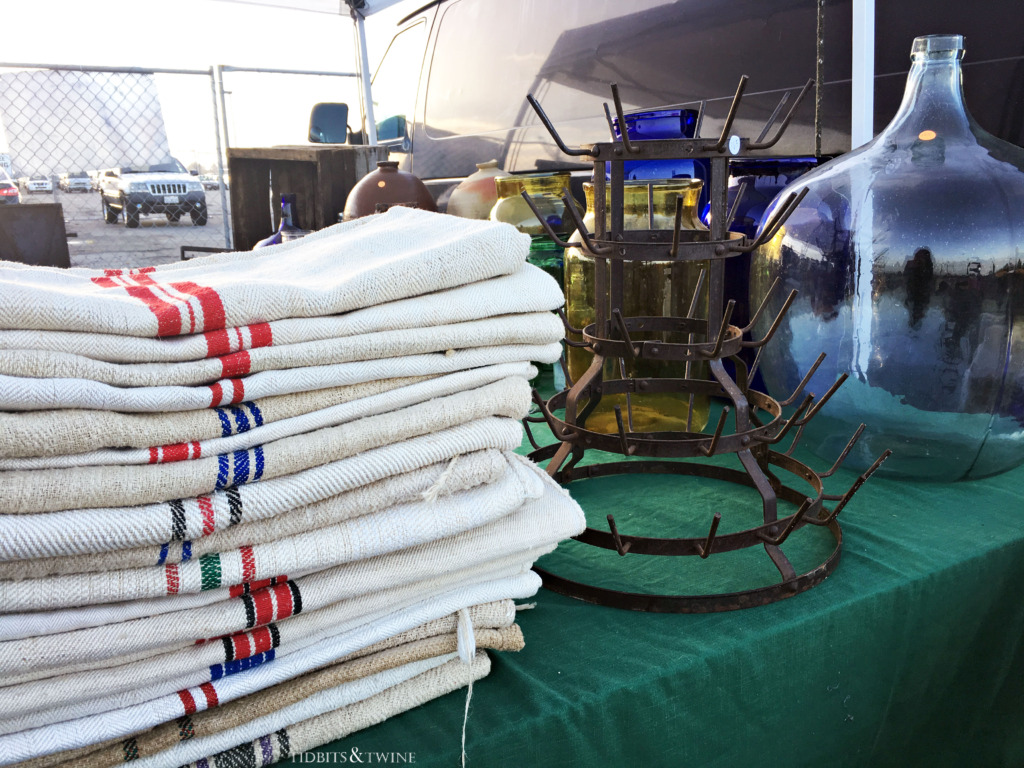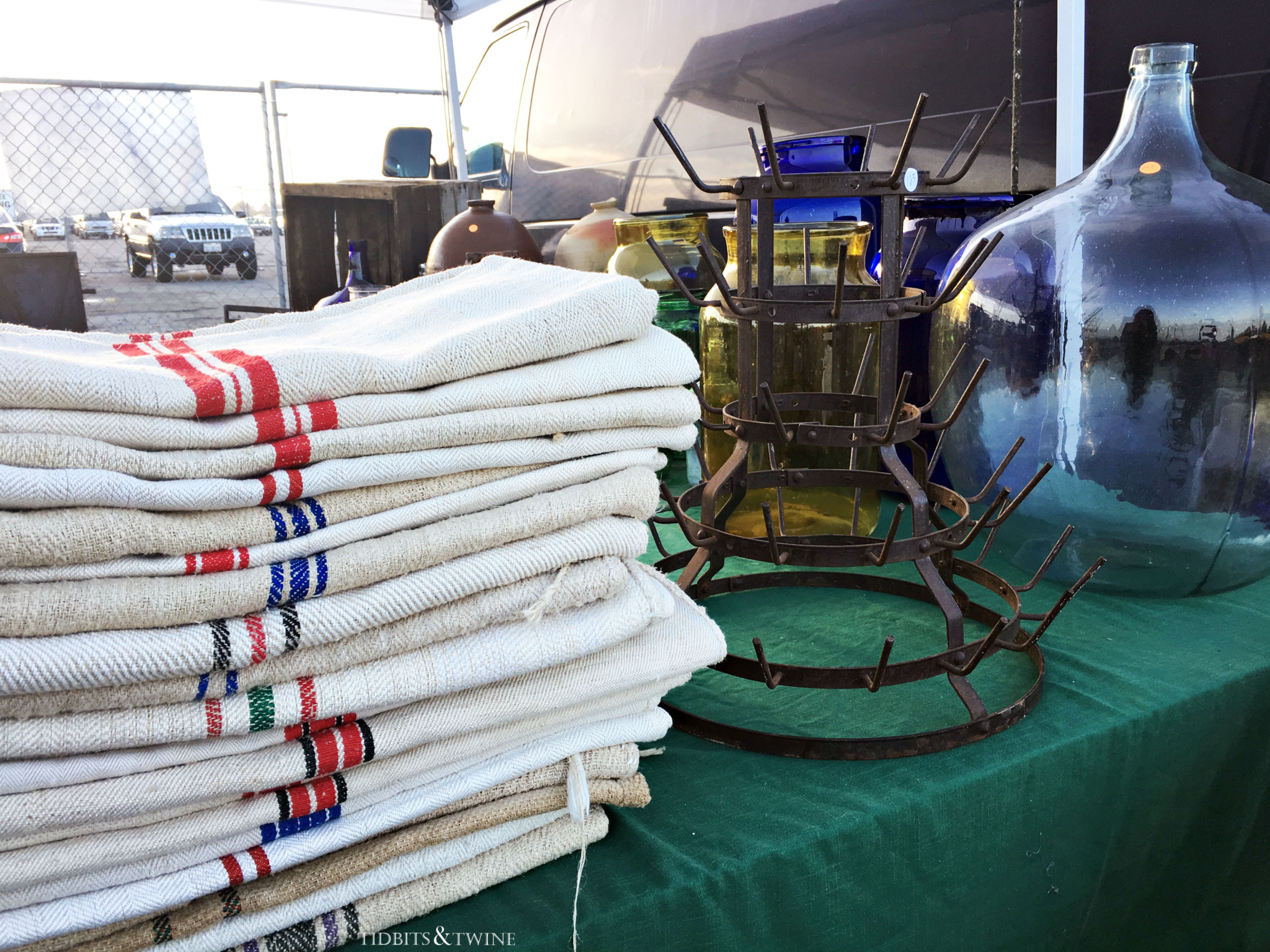 I really had to hold myself back from purchasing one of these cute grain sack aprons, but since I don't cook, I couldn't justify the expense. Lol!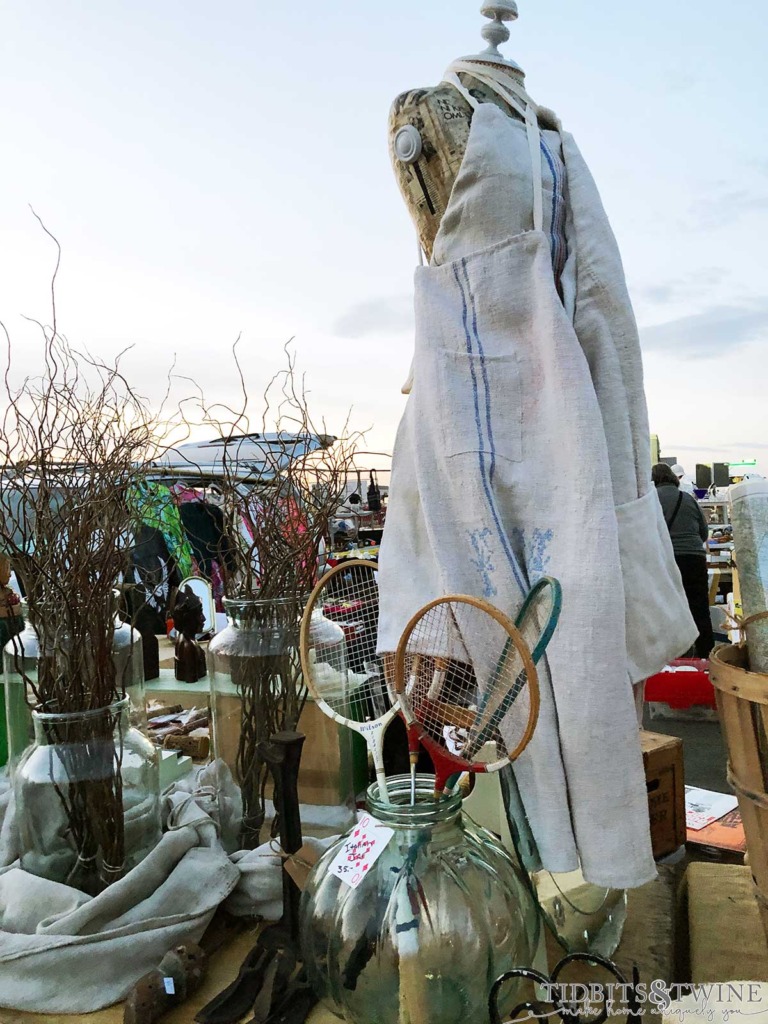 For a display that never disappoints, I like to visit The Warped Table. They carry an assortment of things like olive buckets, cherry buckets, and this time, I saw gorgeous water jugs!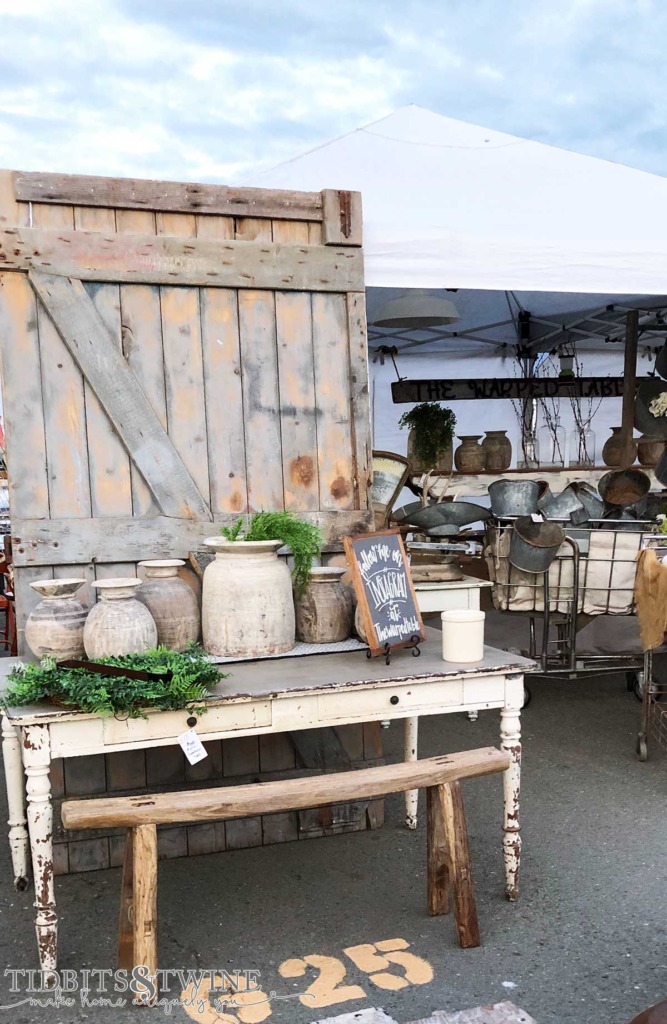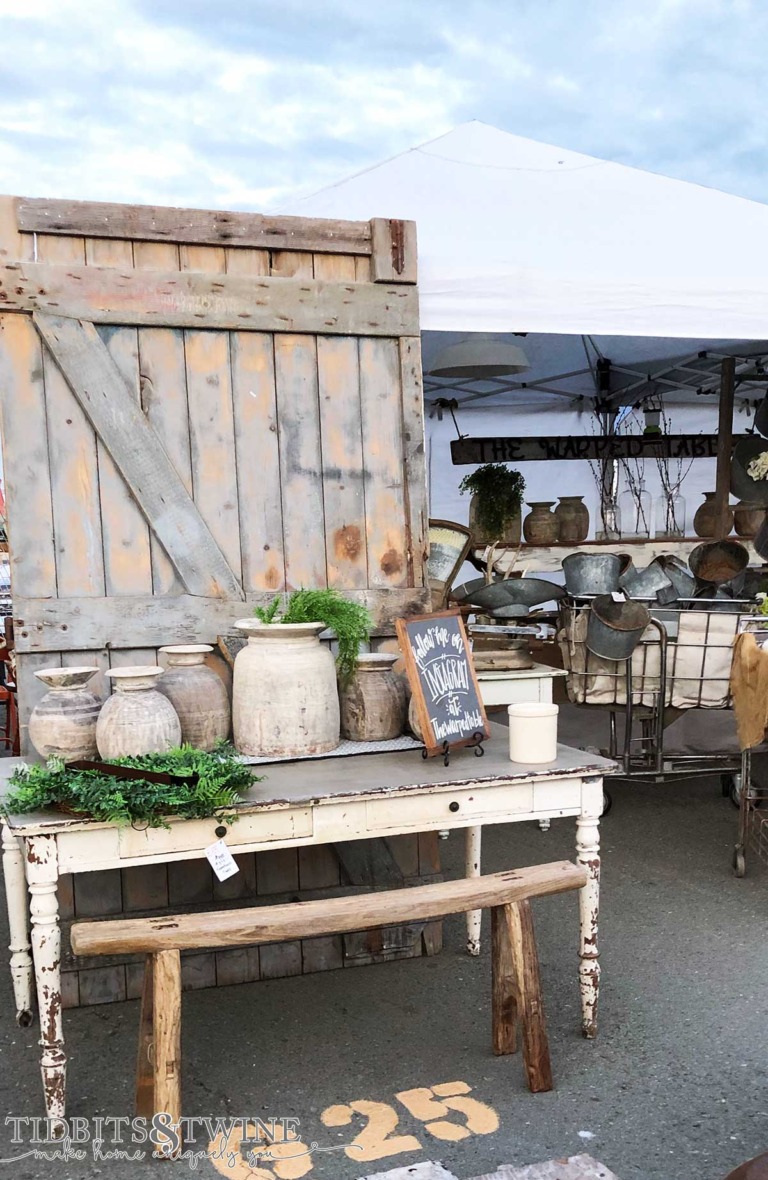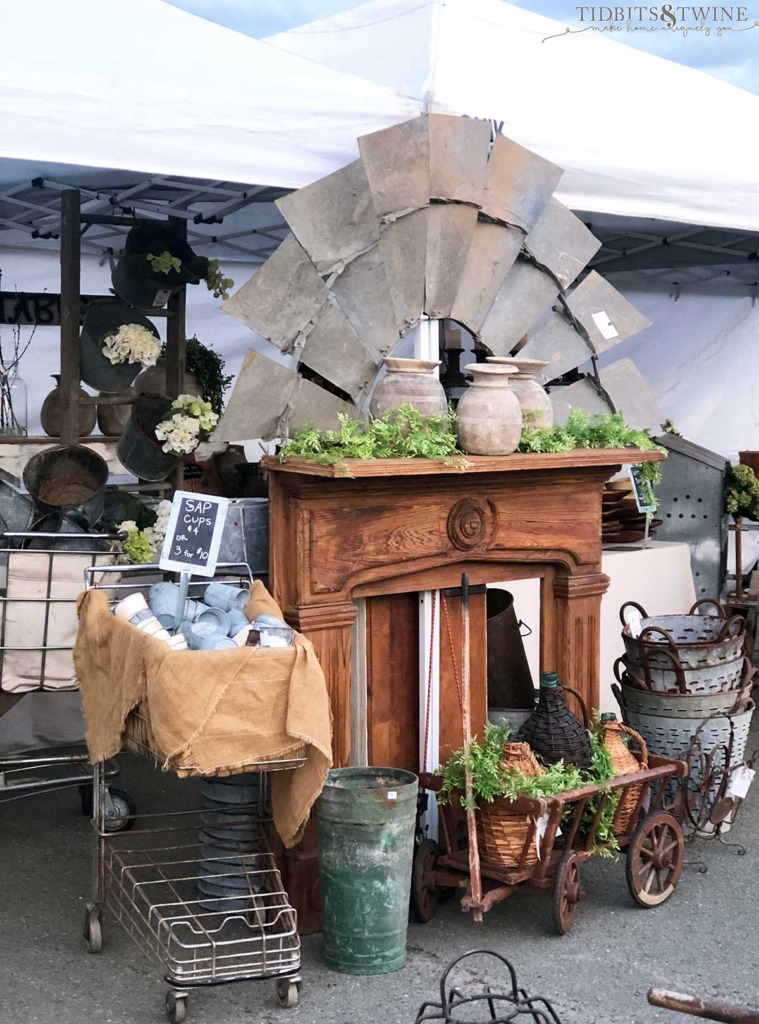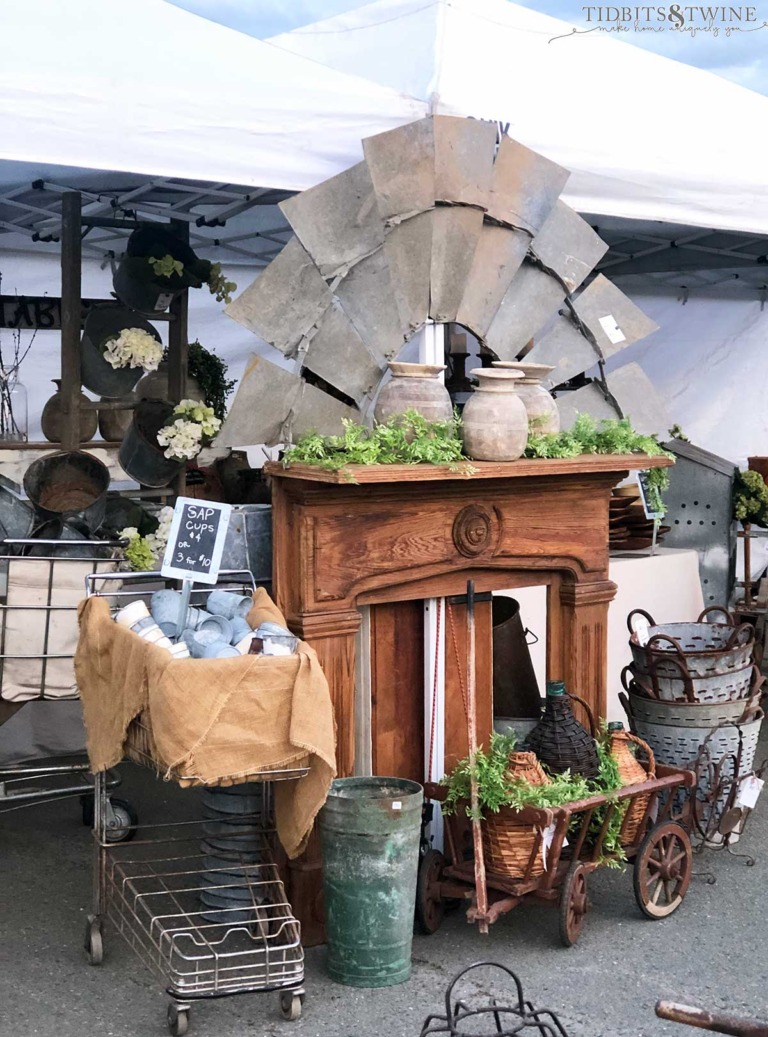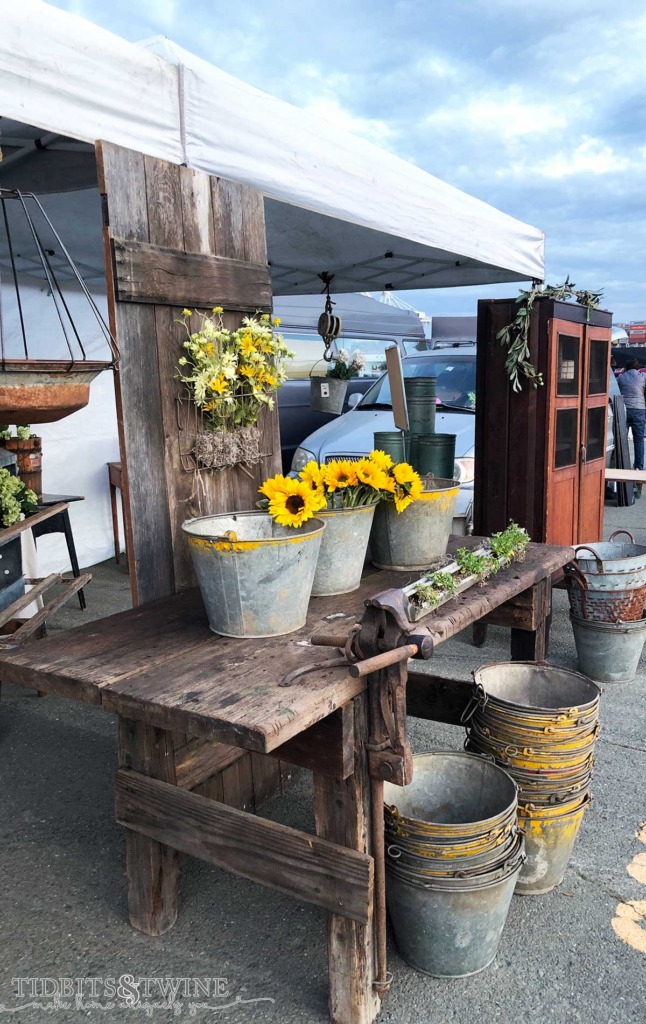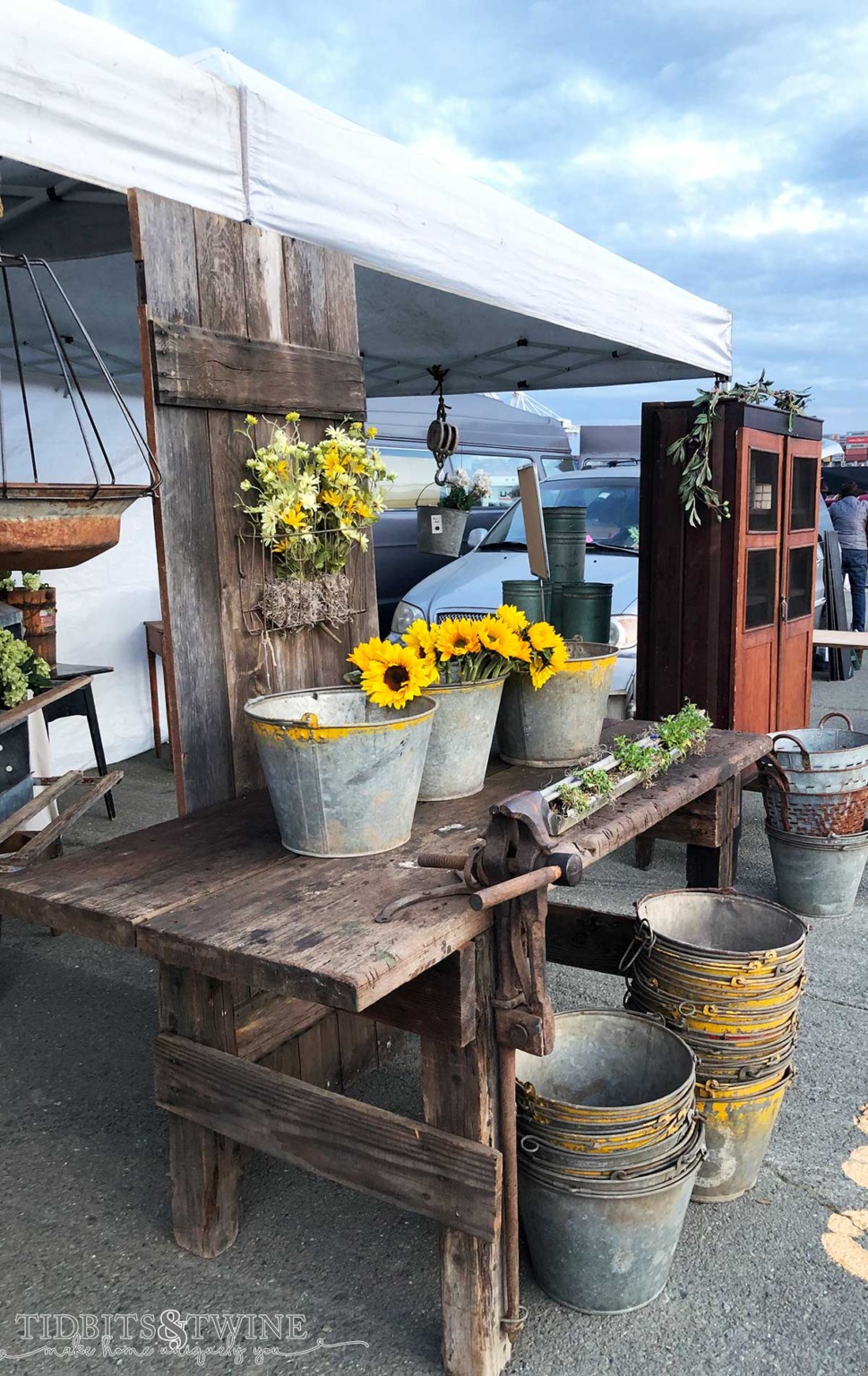 Early in the show, I came across this beautiful chest of drawers. It's hard to tell from the picture, but there's wire grate covering the drawer fronts and sides. And beneath this beauty was an identical piece! The best part? They were only $400 for the PAIR!! Needless to say, they were sold quite quickly. Can't you just imagine these as nightstands or even flanking a fireplace in the living room?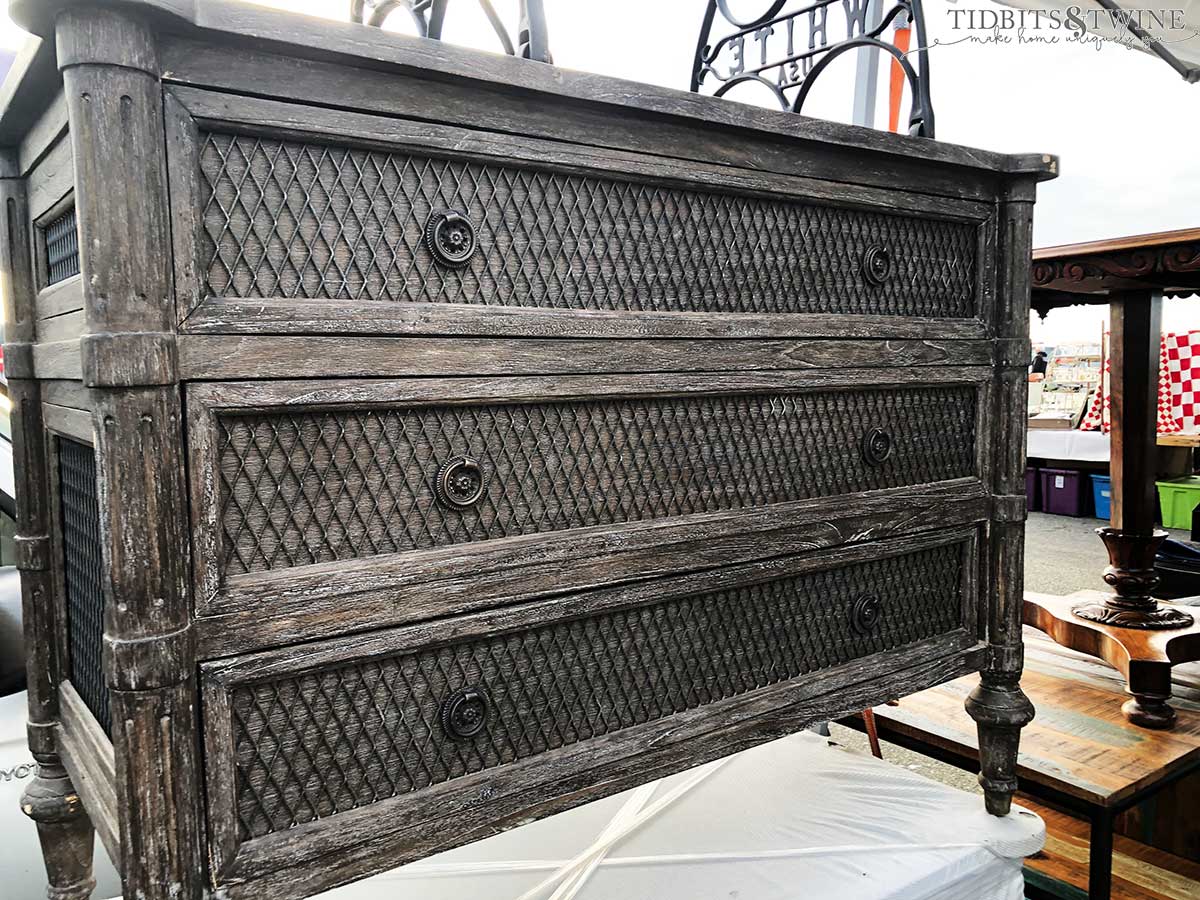 I also stumbled upon this stack of chicken coops. Now these might not look too exciting on their own, but they make really interesting coffee tables with just a bit of DIY!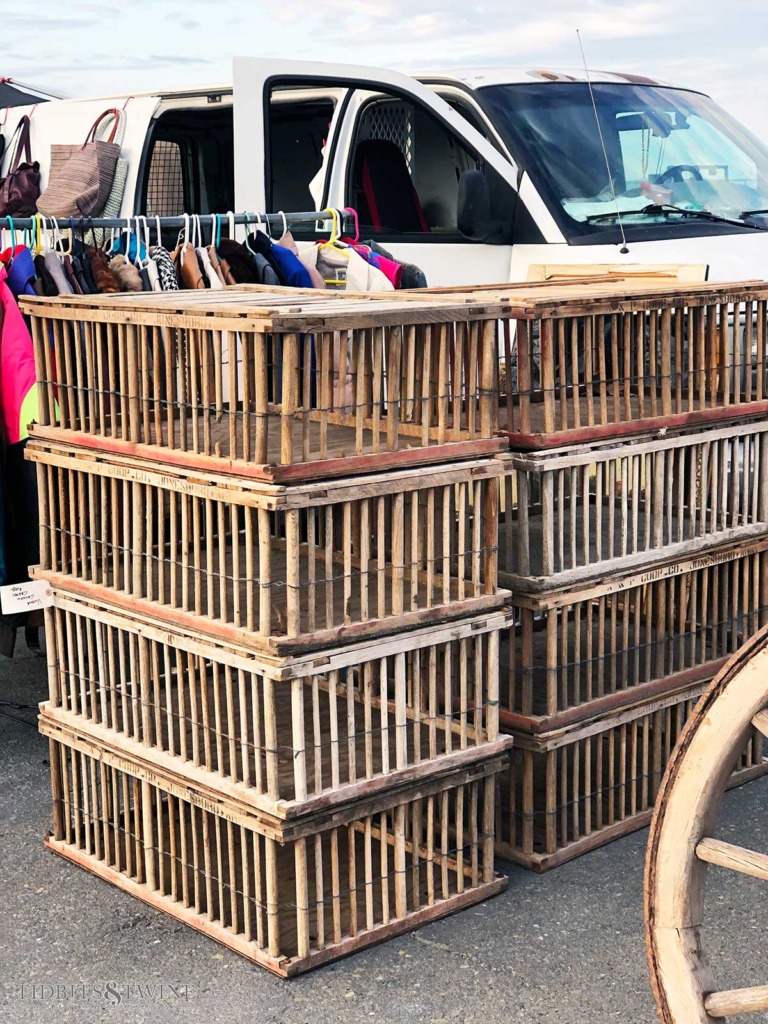 Many of you might already be familiar with Atelier de Campagne. If not, you're missing out and really should follow them! They have a truly outstanding selection and display at every single show they attend. If you've ever seen their booth pictures online and wondered if it really looks that good in person, I'm here to tell you, YES IT DOES!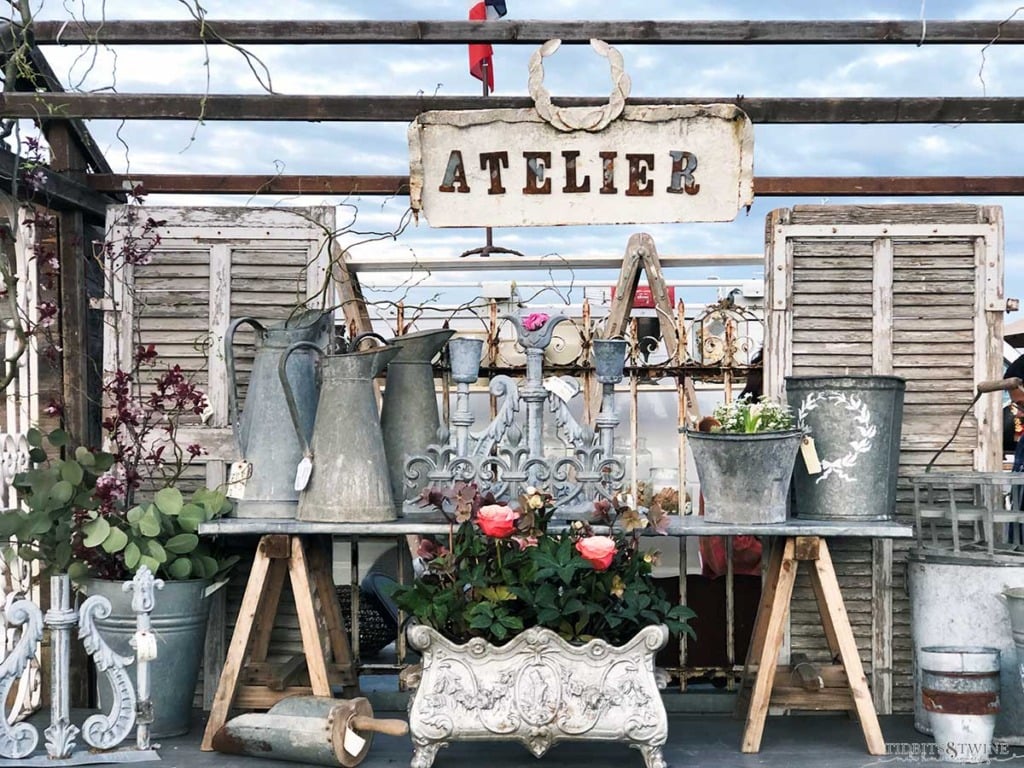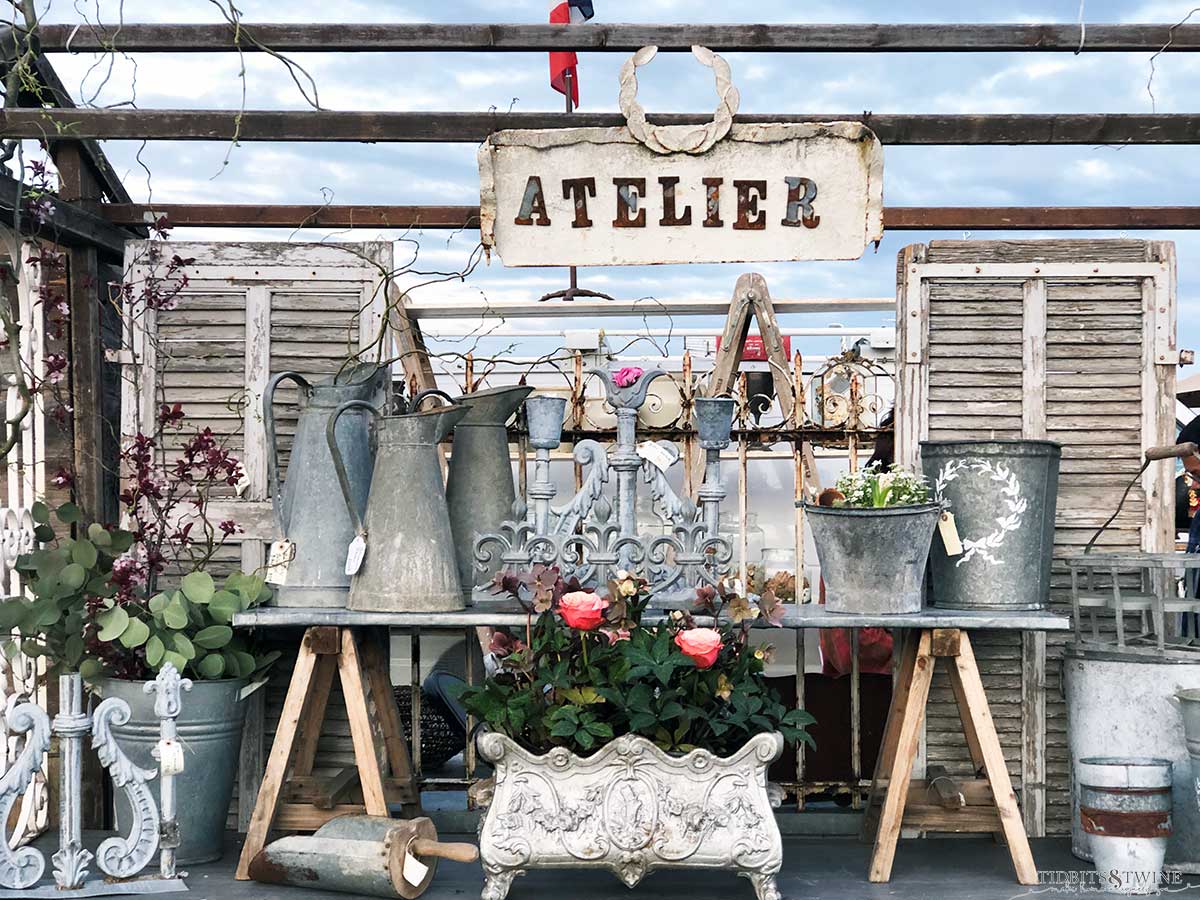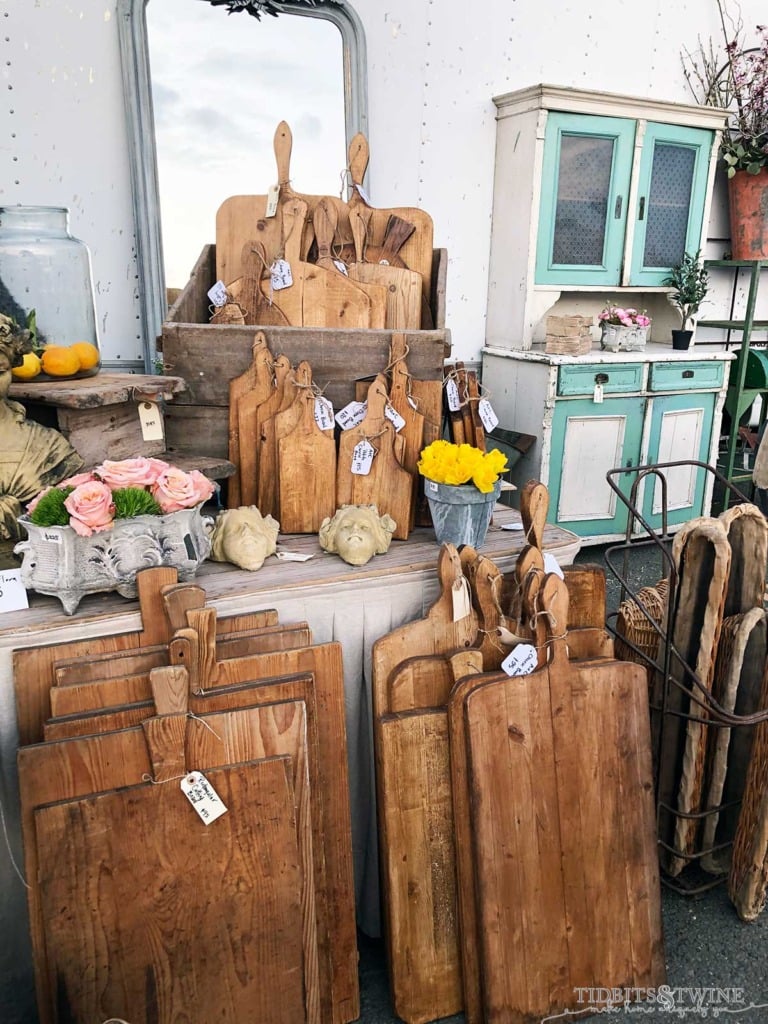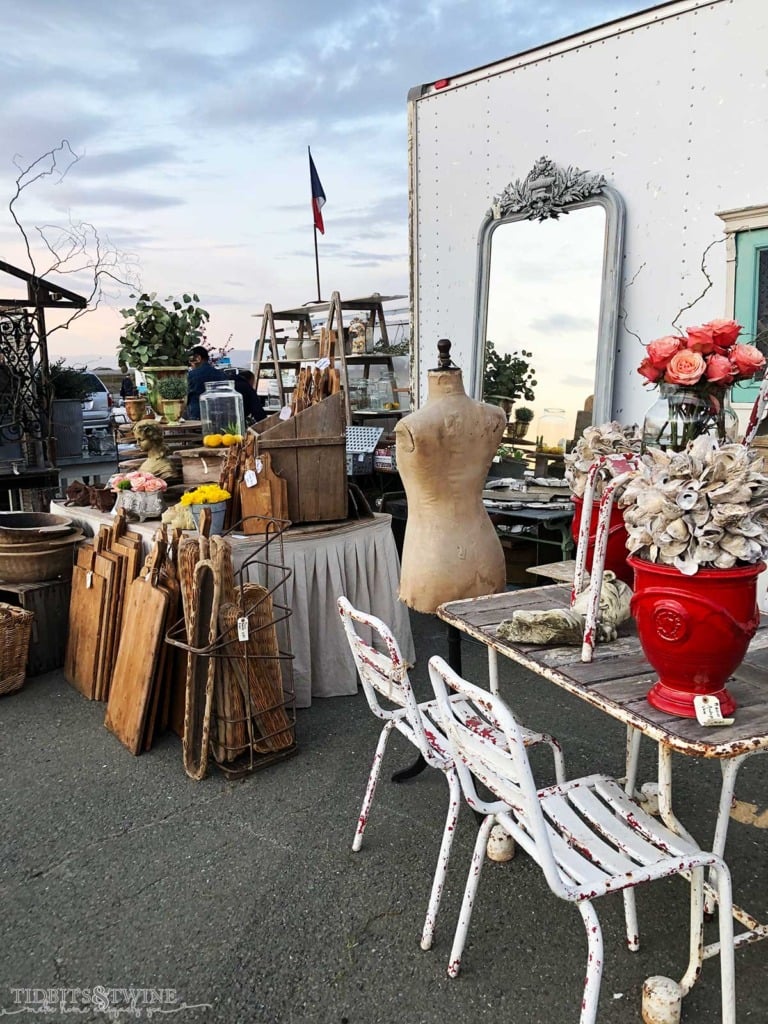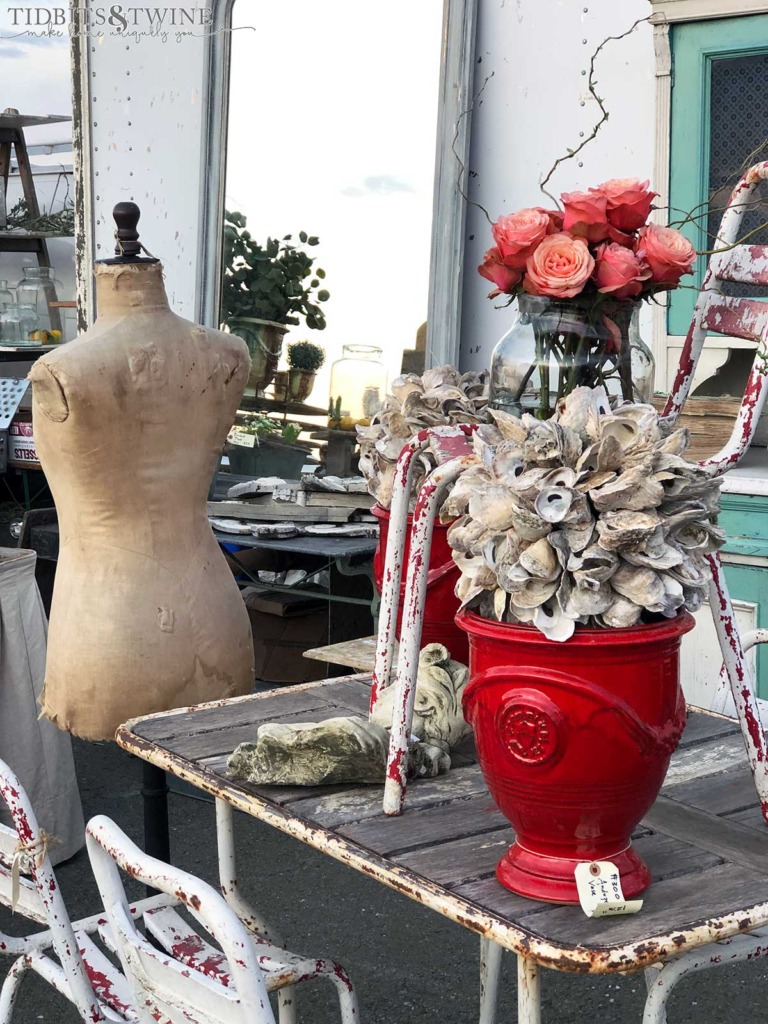 Last up is this vendor, who brings over the most interesting items from Normandy! Here she has a selection of bottle drying racks and lidded jars with beautifully patinaed labels.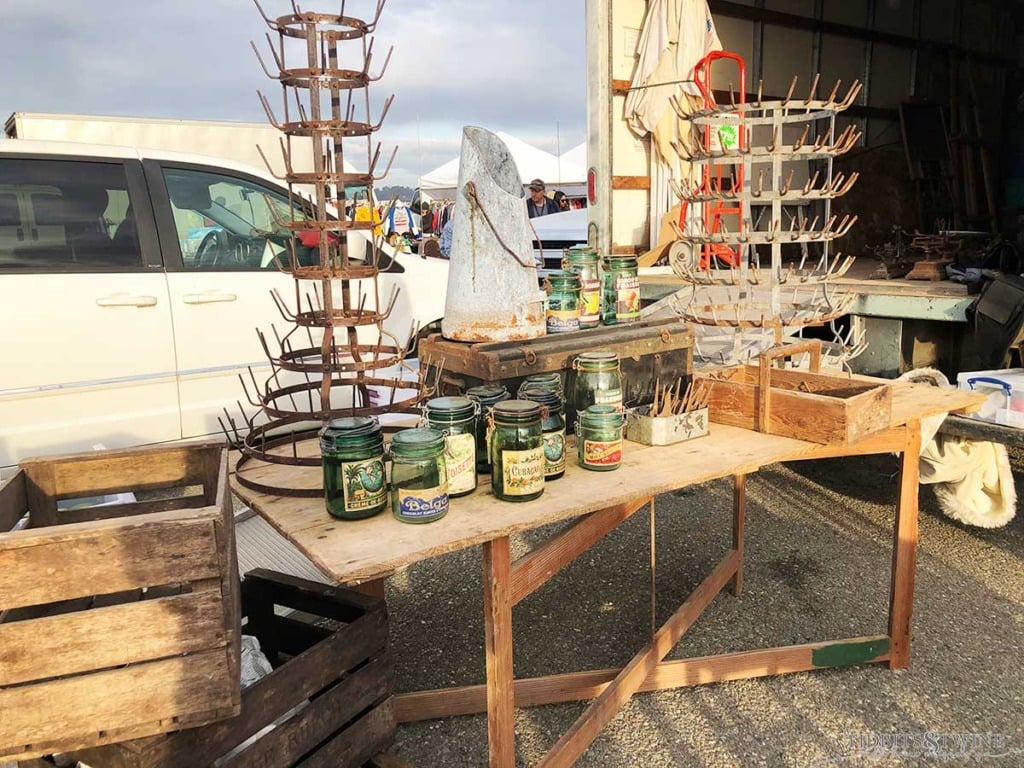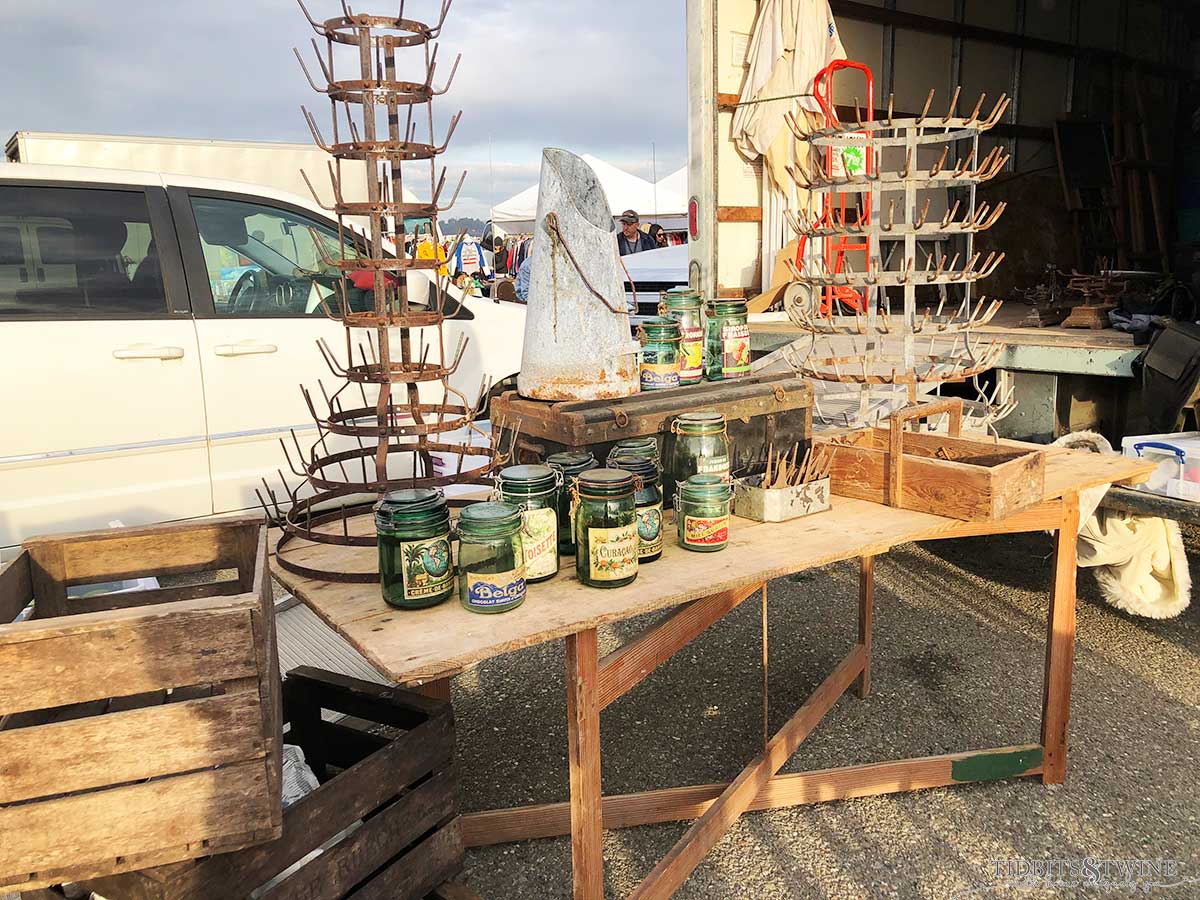 She always has a variety of bottles, vases and metal containers, but I thought these shorts display ladders were really unique!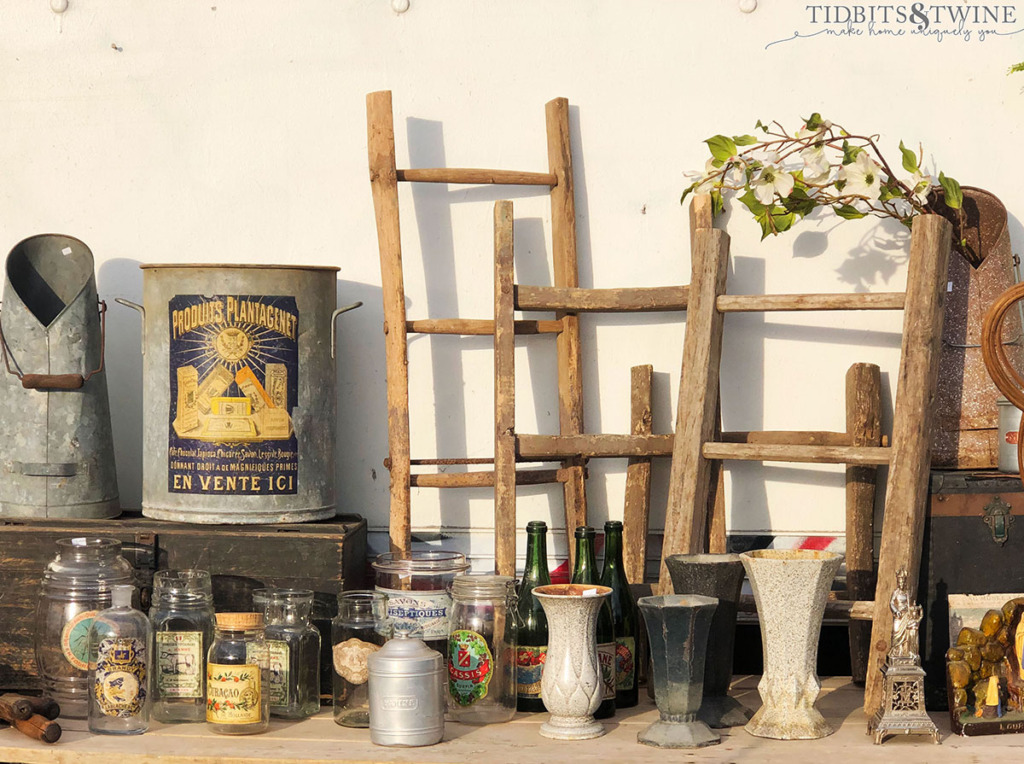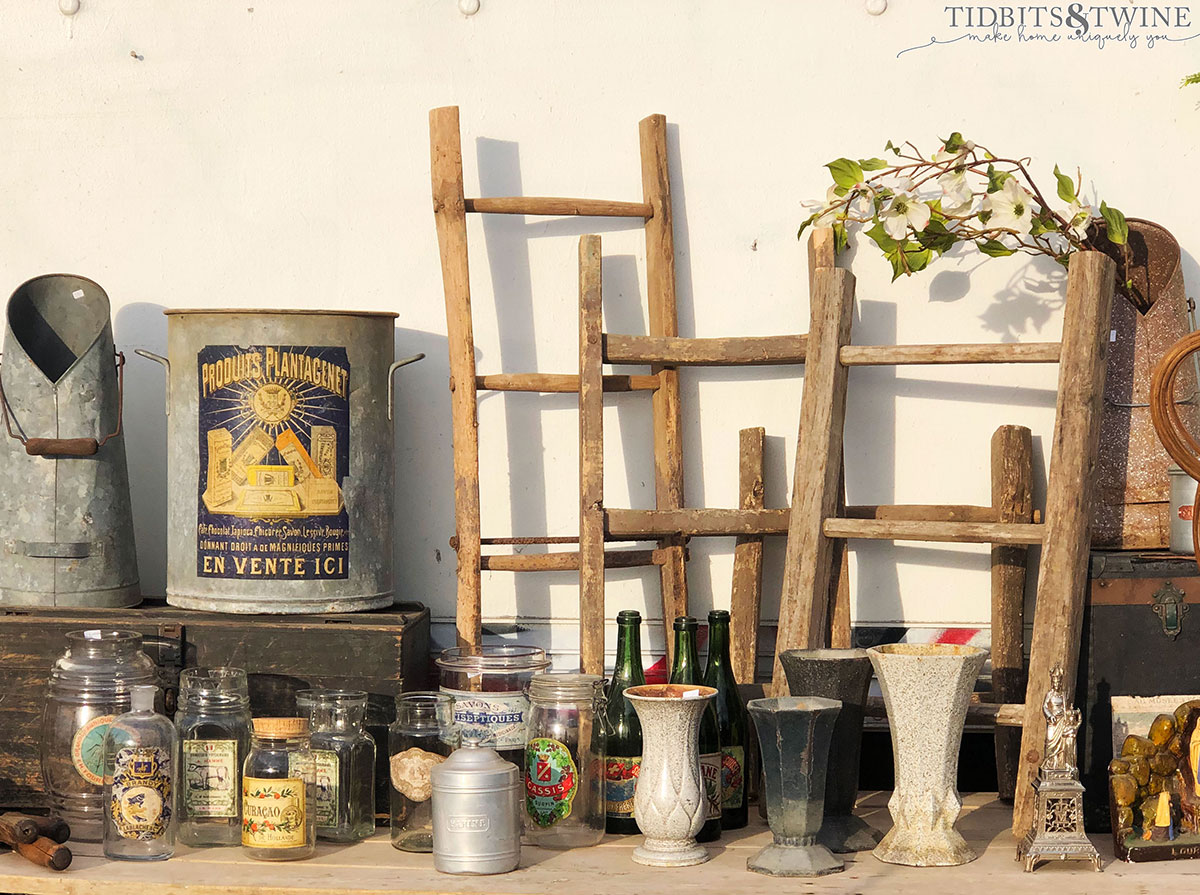 la Brocante Boutique Opening SOON!
Starting next week, my online shop, la Brocante Boutique, will be up and running! I'll be offering just a handful of items for sale on my site that I purchased during this visit.
In the meantime, if you ever want me to keep an eye out for something to purchase on your behalf, let me know in the comments below!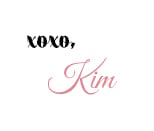 Join the Community
Let's keep in touch! Get exclusive artwork plus the latest news delivered directly to your Inbox!