Currently, I have an obsession with the Maxfield flatware set from Pottery Barn. I love the mismatched set that looks as if it's been collected over time and the aged look of a true heirloom piece.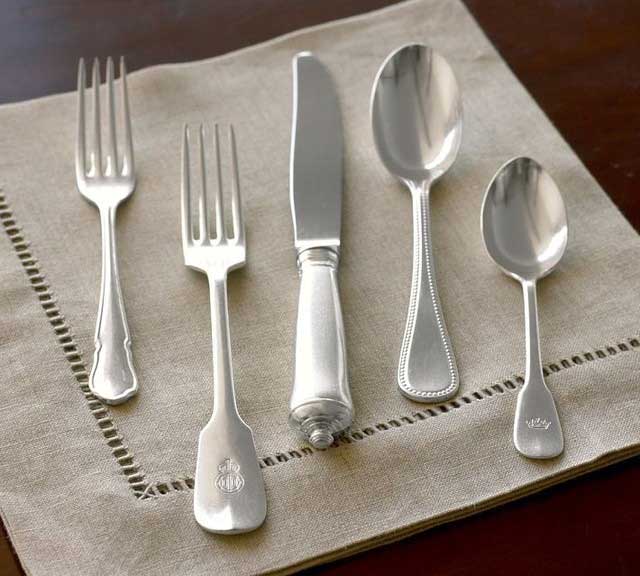 The Maxfield flatware set is intended for everyday use but would definitely add an air of sophistication to mealtime. Unfortunately, I don't really need new flatware, so I can't quite justify the purchase. Someday maybe…At any rate, I admire it every time I go through the catalog or pop by the store, which got me to thinking about…
…my love of vintage silver pieces
Growing up, I never really appreciated the beauty of silver. My mom had several of her grandmother's antique silver serving pieces in a glass cabinet in the living room. These were the "good" pieces to be used only for special occasions, but quite honestly, I can't remember a time when they were actually used. I guess she didn't so much decorate with them as she did display them. Don't get me wrong, I love a good display, but when closed off from the room behind the glass doors of a curio cabinet, to me, the display doesn't ever feel as if it's part of the room. I prefer to see vintage silver mixed in with everyday pieces.
5 DECORATING TIPS You Should Know!
Get my FREE 5-day email guide and join the 10,000 subscribers who already receive the weekly decorating tips and exclusive art!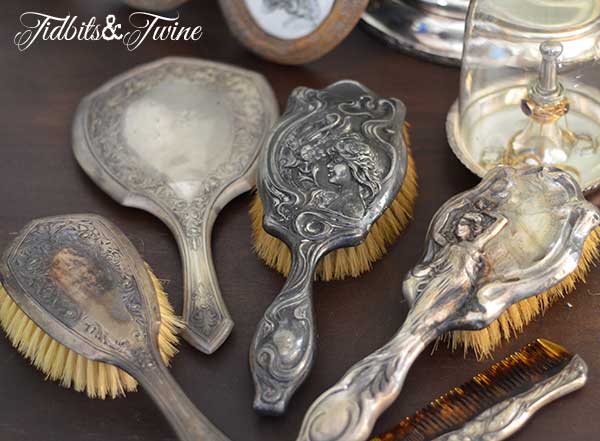 It wasn't until just a few years ago that I realized just how beautiful silver can be, especially when it's used as part of the everyday decor. If you've been reading my blog, you know I love the look of Casual Elegance, so for me, adding just a touch of silver brings a touch of glamor to a room. And truthfully, I prefer it if it's a little tarnished, but I know that look isn't for everyone. I now have a few silver pieces of my own – some are from my great-grandma and some I've picked up along the way – but I try to find everyday uses for them so that their beauty and history is part of my home.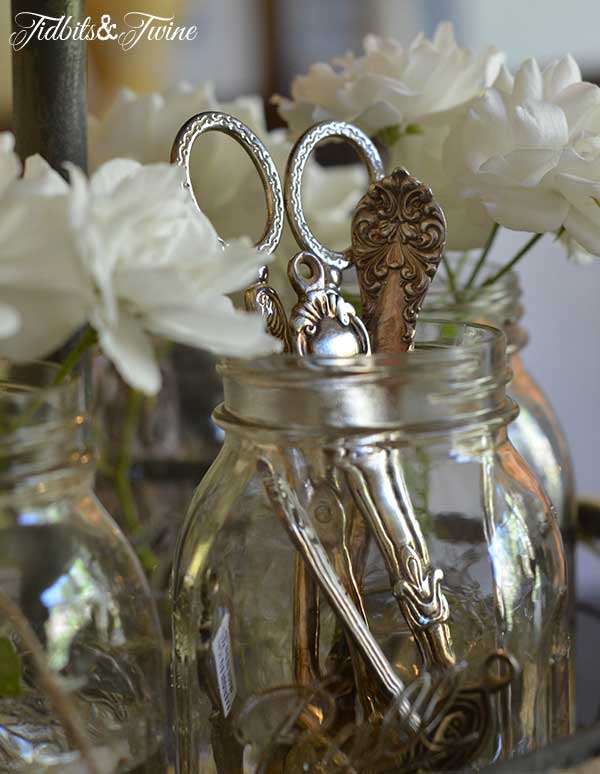 So today I thought I'd share with you some of my favorite ways to incorporate vintage silver into your everyday decor.
8 Everyday Decorating Ideas for Vintage Silver
1. Collections
When you have several pieces, they are beautifully displayed when grouped together to showcase the collection. I love that these hand mirrors have been used like hanging wall art and are highlighted by the rustic backdrop. And the vintage platters hanging on the wall become a piece of showstopping art!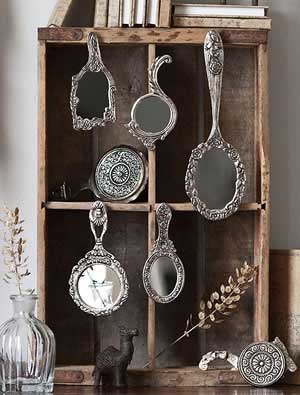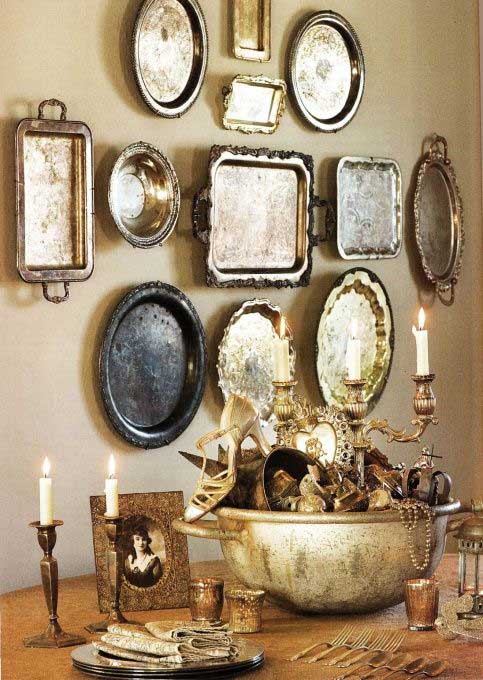 2. Vignettes
I love a vignette! The antique silver pieces below are mixed with more casual, everyday decor for an unexpected bit of glam.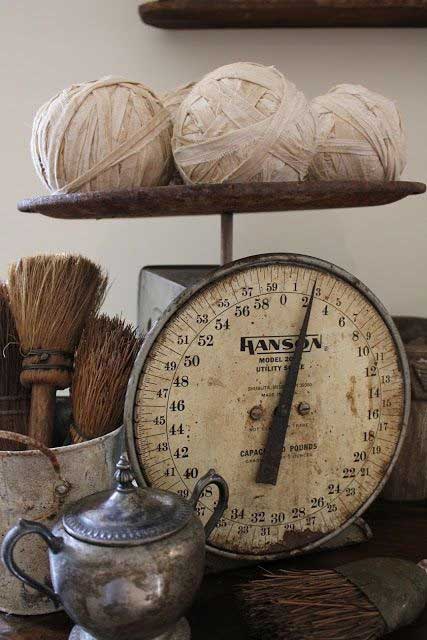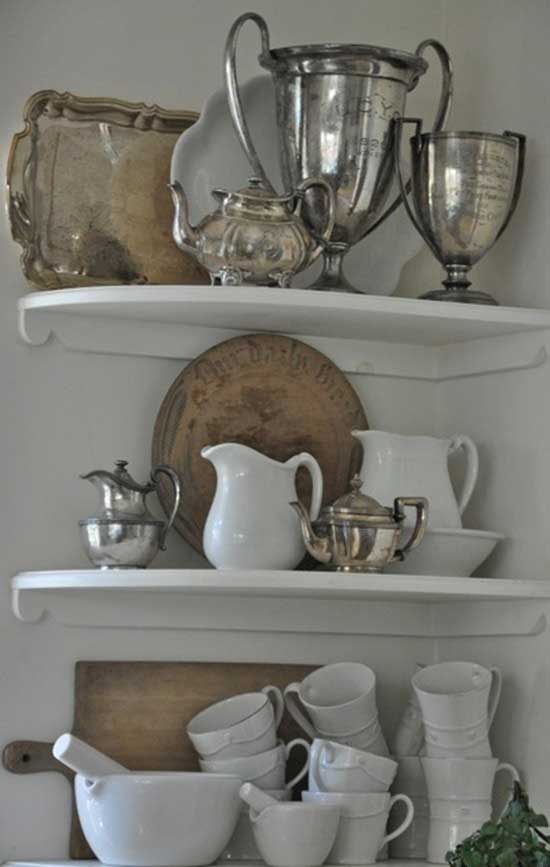 3. Vases
Antique teapots and trophies make beautiful vases and are so much more eye-catching when filled with flowers versus sitting empty on a shelf.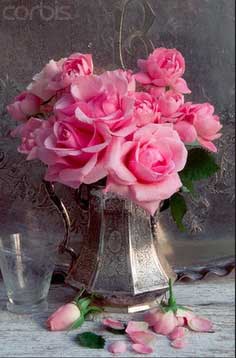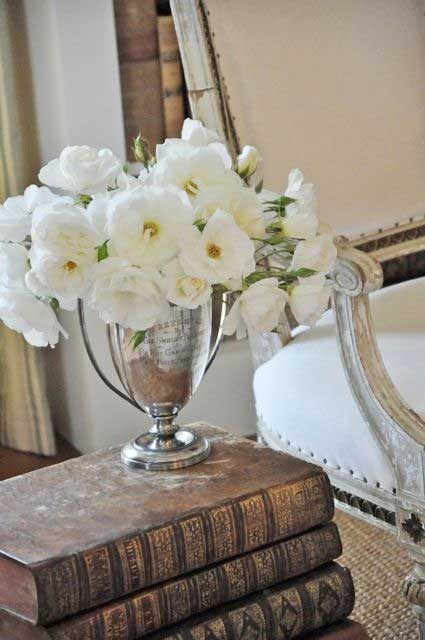 4. Containers
Have an antique silver serving set? Considering using it to organize makeup or other toiletries!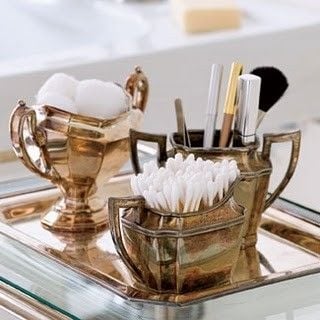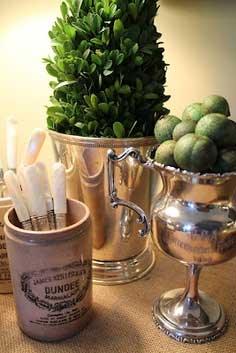 5. Utensil Holders
Antique silver can serve a practical purpose as a utensil caddy for a beautiful buffet or a utensil caddy in the kitchen.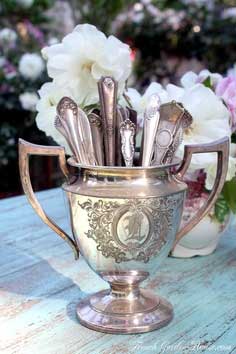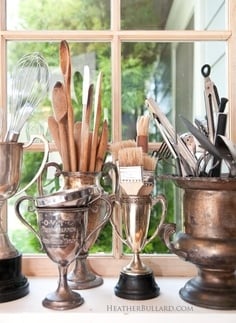 6. Stamped Flatware
Mismatched or one-off pieces of flatware can be turned into garden markers or sentimental and inspirational pieces!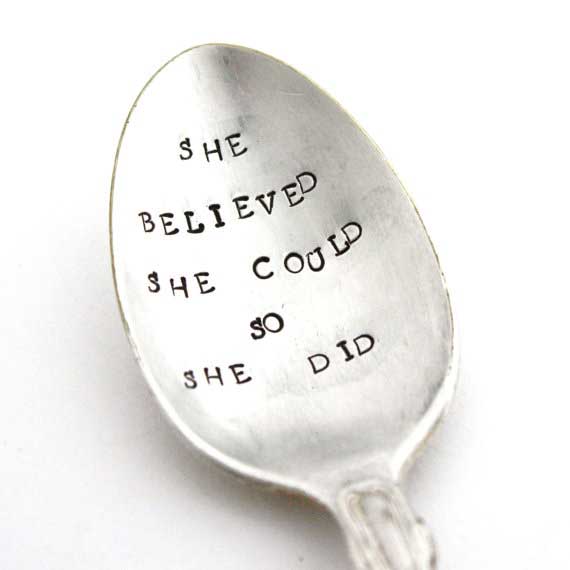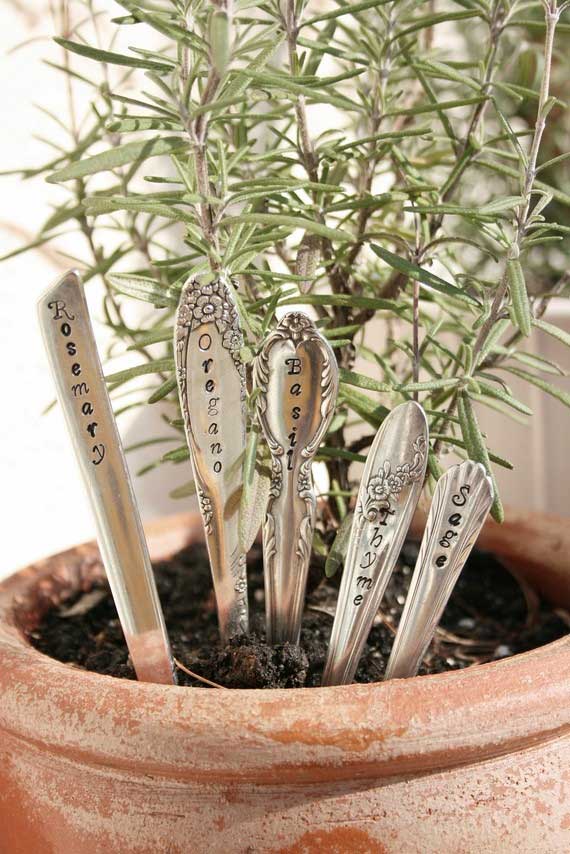 7. Magnets & Magnet Boards
Consider mounting a metal tray to the wall via wire wrapped from handle to handle and use it as a magnet board! Vintage flatware can also be used as magnets.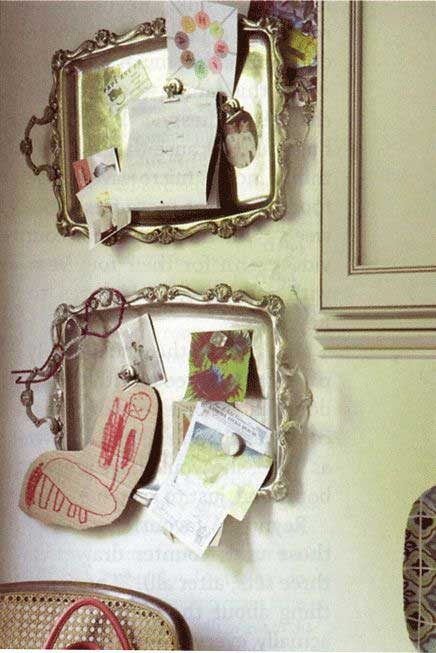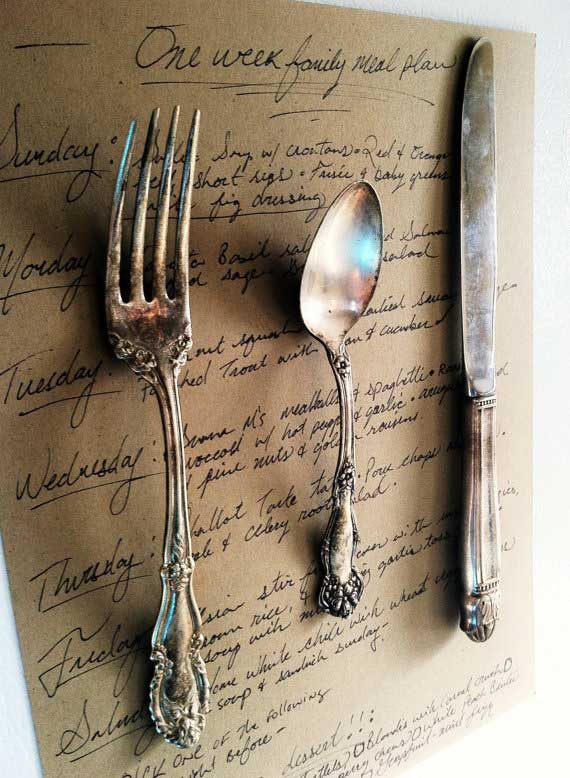 8. Photo Displays
Did you realize that the tines on a fork can be used to hold photos or maybe even recipes in a kitchen as part of your kitchen decor?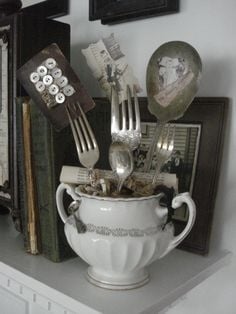 So, if you've got a few pieces of vintage silver stashed somewhere or on display behind glass, maybe now's the time to take it out and figure out how you can make use of it as part of your everyday decor so that you can better enjoy its beauty and history.

P.S. – For more inspirational images of antique silver used as everyday decor, follow my board on Pinterest!
Join the Community
Let's keep in touch! Get exclusive artwork plus the latest news delivered directly to your Inbox!