Stuck trying to figure out how to decorate above the bed? Here are tons of gorgeous ideas and tips to get you started!
The wall space above a bed can sometimes be challenging to decorate. You might have a headboard but then the blank, negative wall space above it just feels as if it's staring at you, waiting for you to finish decorating the bedroom walls.
Often time, the thought of finding the "right" thing is overwhelming and many of us just choose to leave this space blank as a result. But there's such an opportunity to create a beautiful and dramatic impact above your bed! And bedroom wall decor should help to create a feeling of warmth and reflect your personal style. After all, your room should be your sanctuary!
So if you've been putting off decorating above the bed – or maybe you're just ready for a change – here are 28 ideas to inspire you to get started!
1. Add Some Art
Whether you create an eclectic gallery wall, use a trio of photos, or choose a large piece of art, art is a great way to pull the colors of a room together for a dramatic look. Symmetrical art groupings in particular, visually extend the look of a headboard, so a small headboard can instantly look more grand!
2. Find a Statement Mirror
Similar to artwork, you can use a large, single mirror as a statement piece, or a grouping of smaller mirrors. Mirrors are a great way to brighten a dark space because they allow the light to bounce around the room.
Tips: Always double-check what the reflection will be before hanging a mirror!
3. Hang Some Plates
A grouping of plates always makes an interesting statement on a wall. Depending on your decorating style, you can choose a uniform color or a variety of colors, and group them symmetrically or asymmetrically!
4. Introduce Architectural Elements
Architectural elements can include paneling, wainscoting, or even shiplap (a current trend). But you can also use a beautifully carved architectural element like a pediment that is hung on the wall!
5. Add Texture with Baskets
Baskets don't add a lot of color, but they add a lot of texture and organic shape, which is sometimes lacking in a bedroom.
6. Install a Ledge/Shelf
A benefit of adding a ledge or shelf above your bed is extra display space. The shelf allows for layering artwork and items, which is a great way to add depth to the space. Plus, it makes it easy to change up the display either seasonally, or depending on your mood! You can decorate horizontally to match the line of the headboard, or more like you would above a fireplace mantel. Sometimes, the shelf alone is interesting enough and doesn't need anything else!
7. Consider 3D Decor
You can add a bit of whimsy to the room with 3D decor such as seashells, metal sculptures, initials, and more! This works especially well in a themed room.
8. Go Organic with a Wreath
To add some greenery or flowers that won't die, try a wreath! It offers some nice organic texture and can be easily changed out seasonally.
9. Install a Canopy/Cornice/Crown
A canopy, cornice, or crown add a touch of elegance to a room. And depending on the fabric used, they can help tie the entire room together, or create a unique feature wall! This feature also helps soften the hard lines of a bedroom and creates a cozy atmosphere.
10. Add a Pop of Wallpaper
Wallpaper or a stencil is a great way to make the entire bed wall a focal point in the room. You can either allow the wallpaper to stand on its own, or you can further embellish it with any of the other items mentioned here.
11. Hang Anything Personal
Always ensure that anything you use to decorate is something you really love. Maybe you have a love of books, or a collection of antlers! Any of these items can be used above the bed. Other ideas include:
Oars
Empty frames
Quilt
Window pane
Children's artwork
Juju hat
Tapestry
Large clock
Sand dollar seashells
Vinyl decals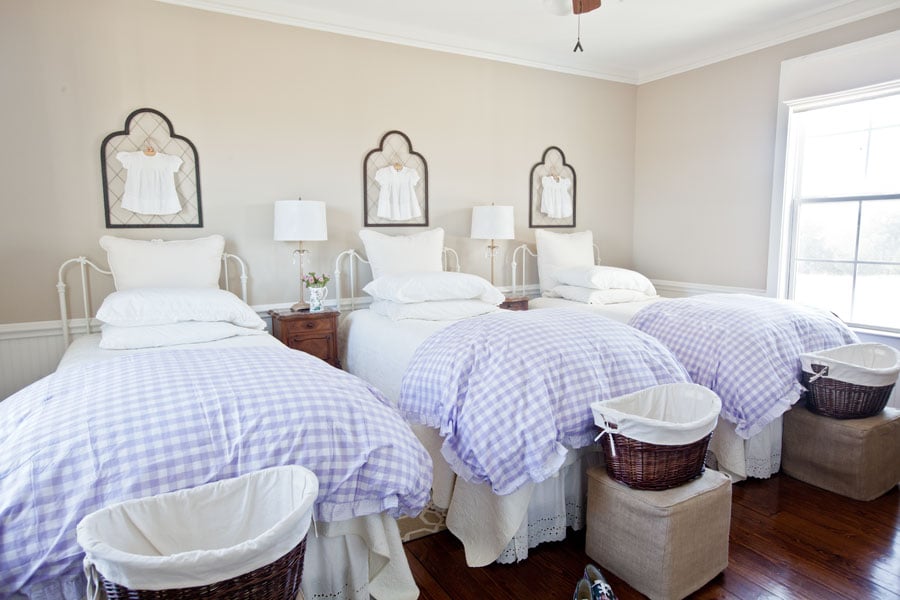 12. Simply Do Nothing
Don't forget that leaving the space empty is an option, too and in fact, is sometimes the best thing to do! This is especially true if you have a decorative headboard or prefer a minimalist look.
As a caveat, make sure that anything you hang above a bed is securely fastened to the wall. Also, check the protrusion to ensure you don't hit your head when you sit up!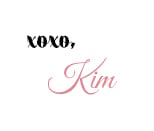 More Decorating Tips
Want More Bedroom Ideas? Follow this Pinterest board!