Fun ideas for the kitchen window to dress it up without using a curtain! Give your kitchen a unique look and pull your style altogether with these 8 creative ideas!
Sometimes, the kitchen window gets lost among the other showstoppers in a kitchen and becomes an afterthought. But for many homes, the window is paired with the sink, which means that we spend a lot of time standing there, not only looking at the view outside, but the one inside as well!
Taking some time to dress up the kitchen window is a small touch that can change the entire look and feel of the kitchen. Decorative curtain windows – whether valances, cafe curtains, shades, etc. – are a quick way to add instant color, texture, and pattern to a room, but there are other fun ways to add interest, too!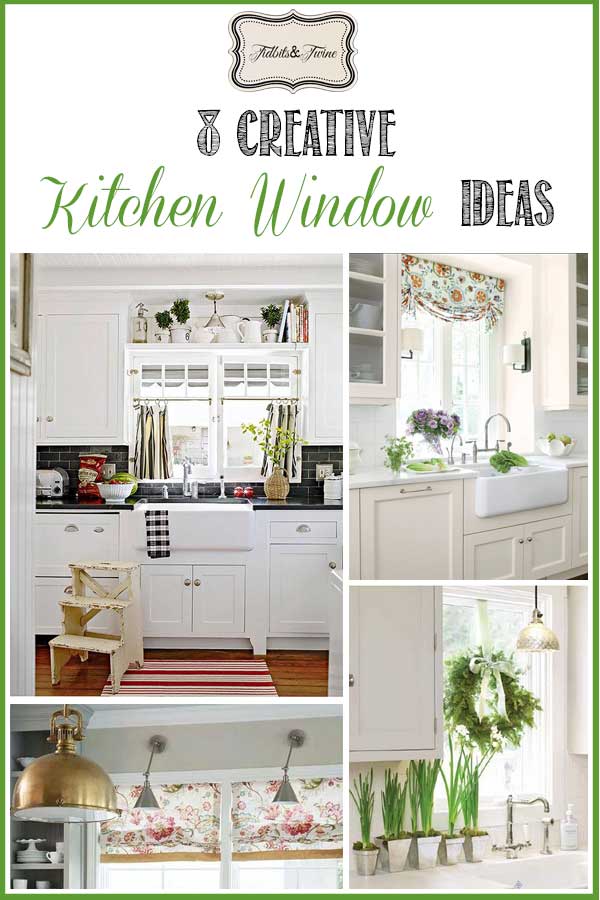 1. Shelf
When a window doesn't go all the way to the ceiling, the first thought might be to add a curtain that extends above the window to make the window appear larger, But if you don't wan to add a curtain, then what?! The addition of a shelf provides extra storage and display area. Also, for those who don't have a view outside that they want to highlight – or perhaps have one they want to hide – a shelf helps to keep the focus inside.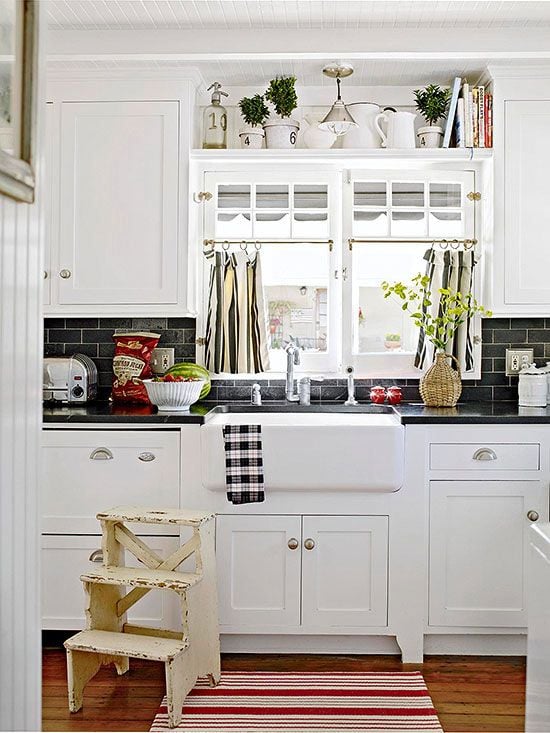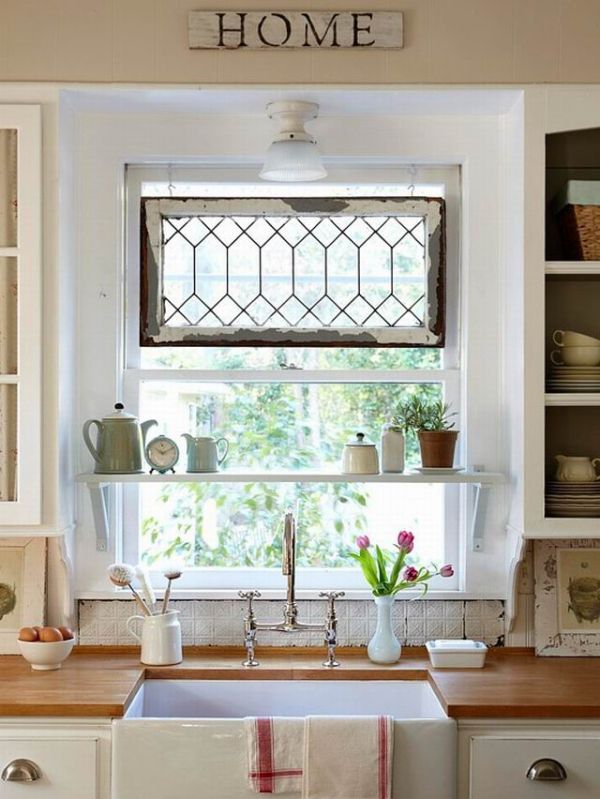 2. Sconces
Sometimes, dressing up the window doesn't directly involve the window, but rather the window area. Side sconces add additional light while also adding character and an element of customization to the space.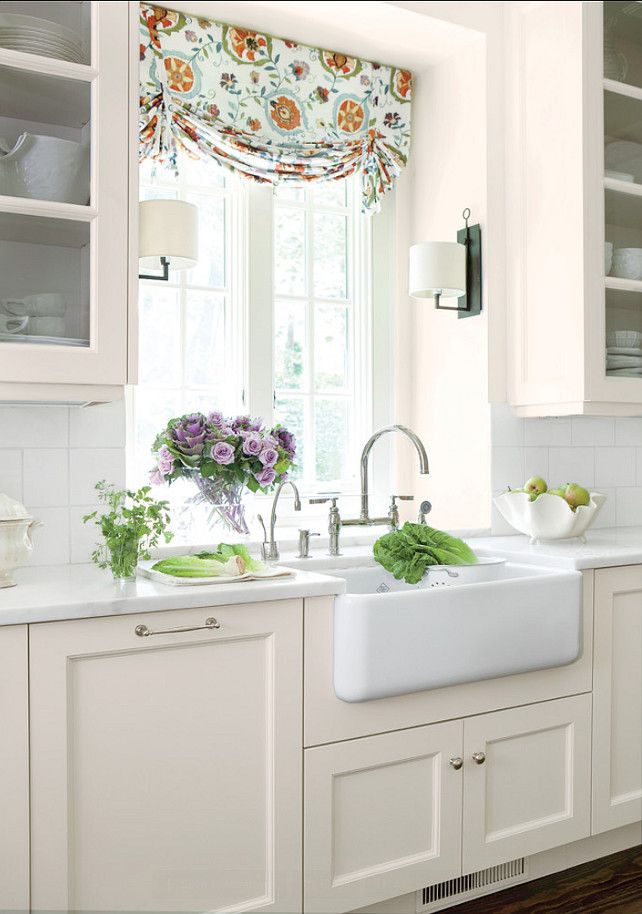 3. Overhead Lighting
A decorative pendant or unique light fixture can be a beautiful addition to the kitchen.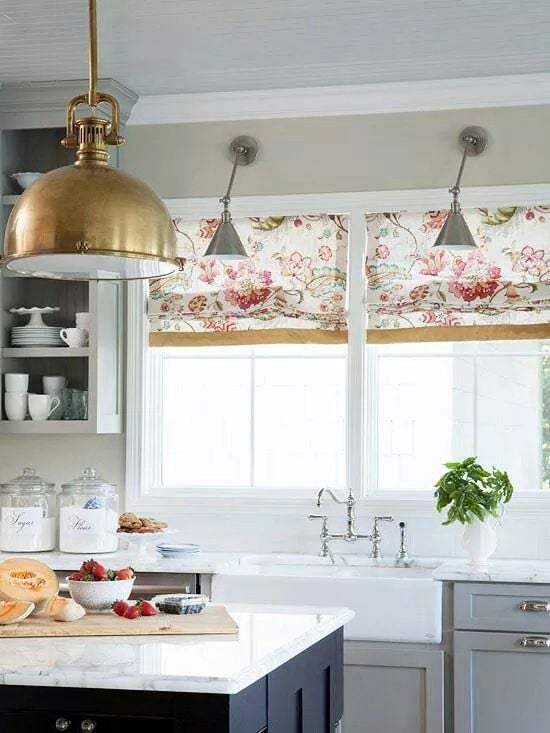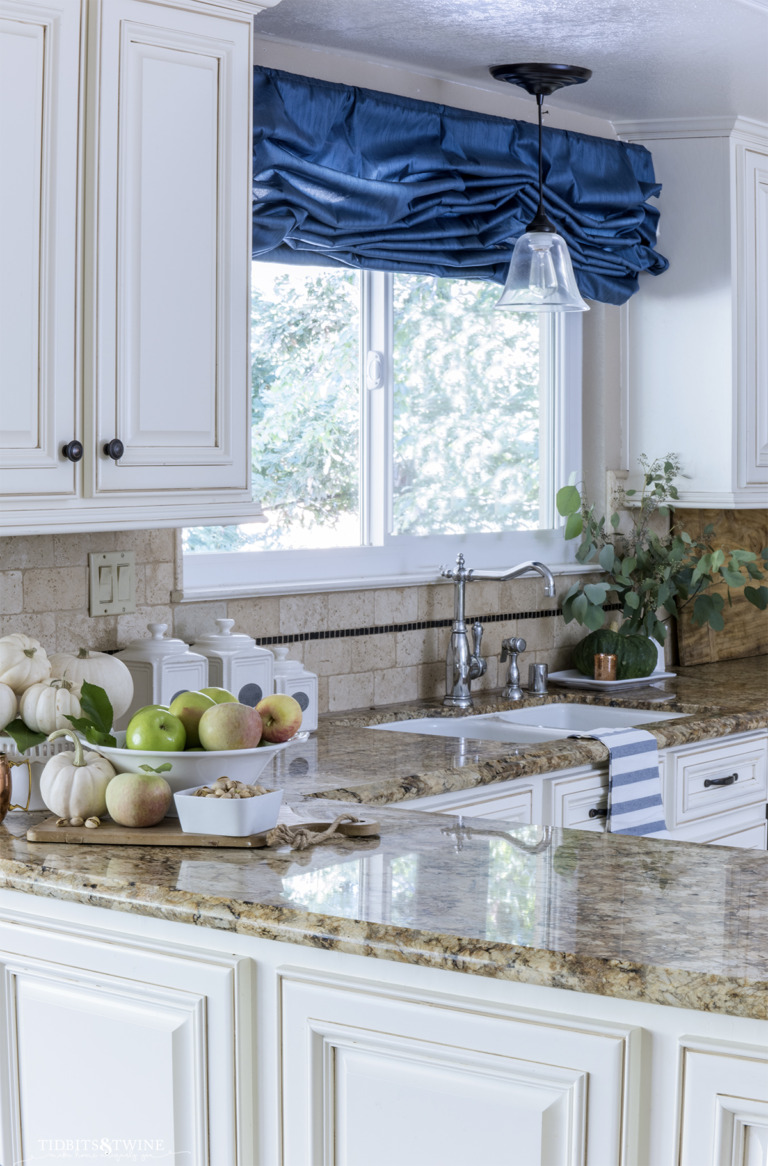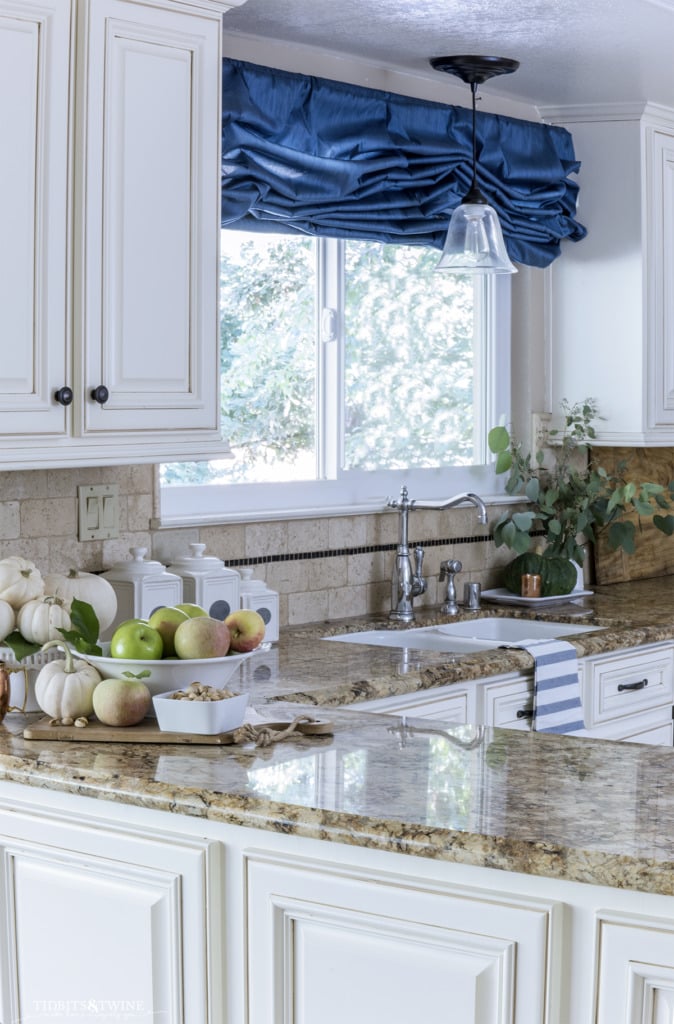 4. Ribbon
The addition of a beautiful ribbon to an existing shade or blinds is a simple touch that is easy and inexpensive to do and can be changed out according to your mood, decorating style, or season.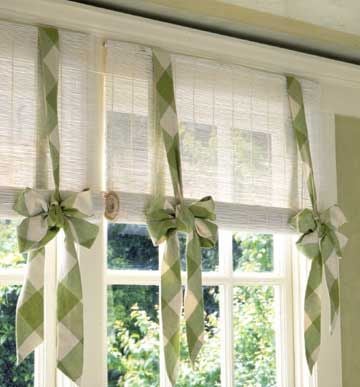 5. Wreath
A boxwood wreath adds a pop of color and a touch of nature and is a simple addition to the window!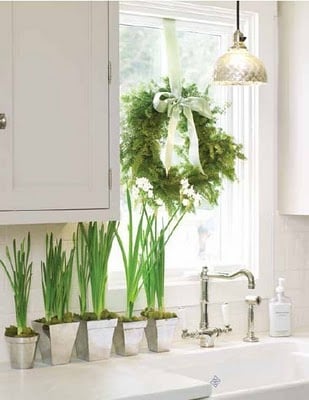 8. Awning
This one makes the list since an awning isn't a traditional curtain window treatment for a kitchen. This idea is both clever and dramatic!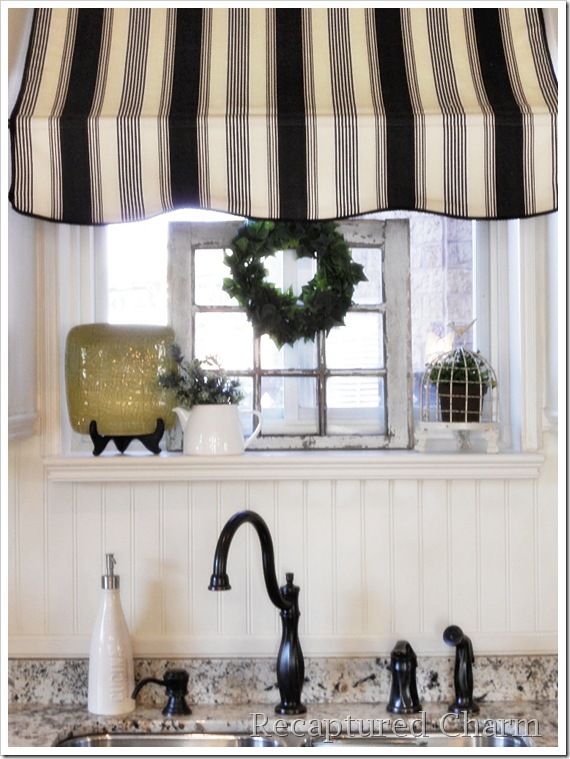 7. Reclaimed Wood
An alternative to a traditional valance or curtain is to use a piece of reclaimed wood stenciled with a message like the ones shown below.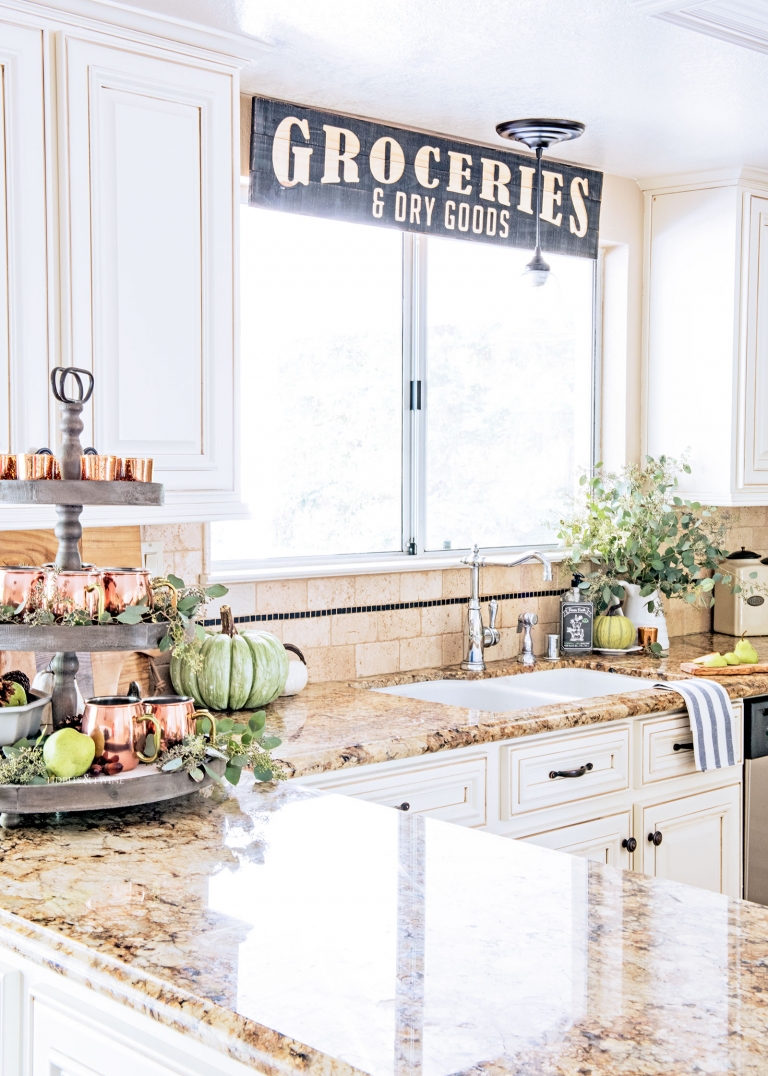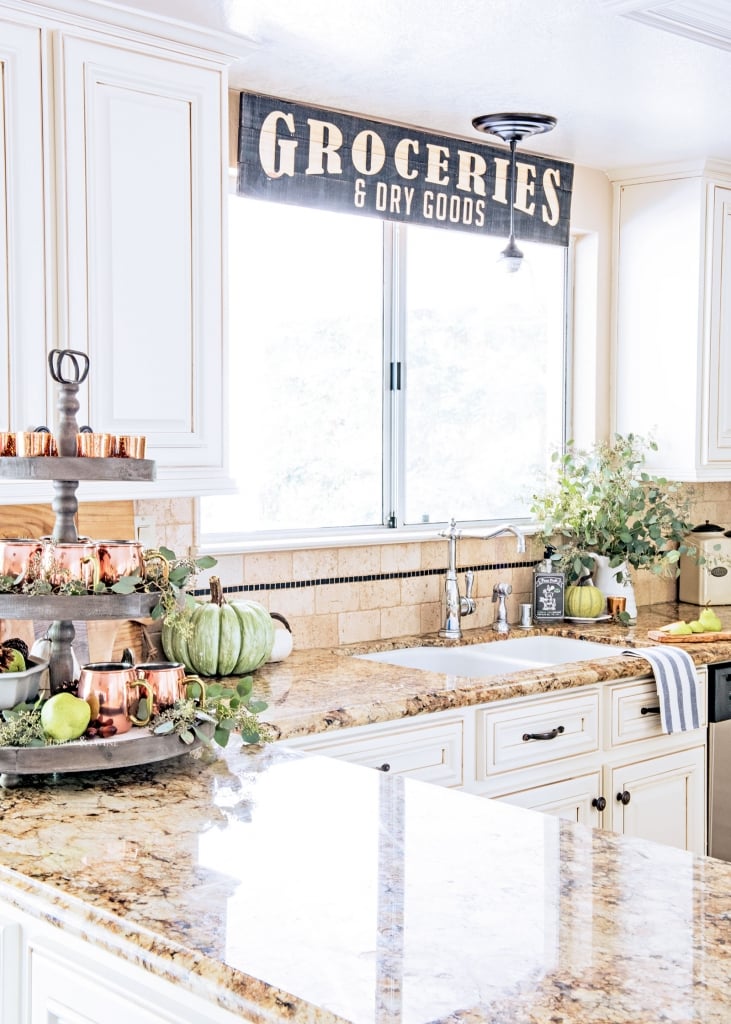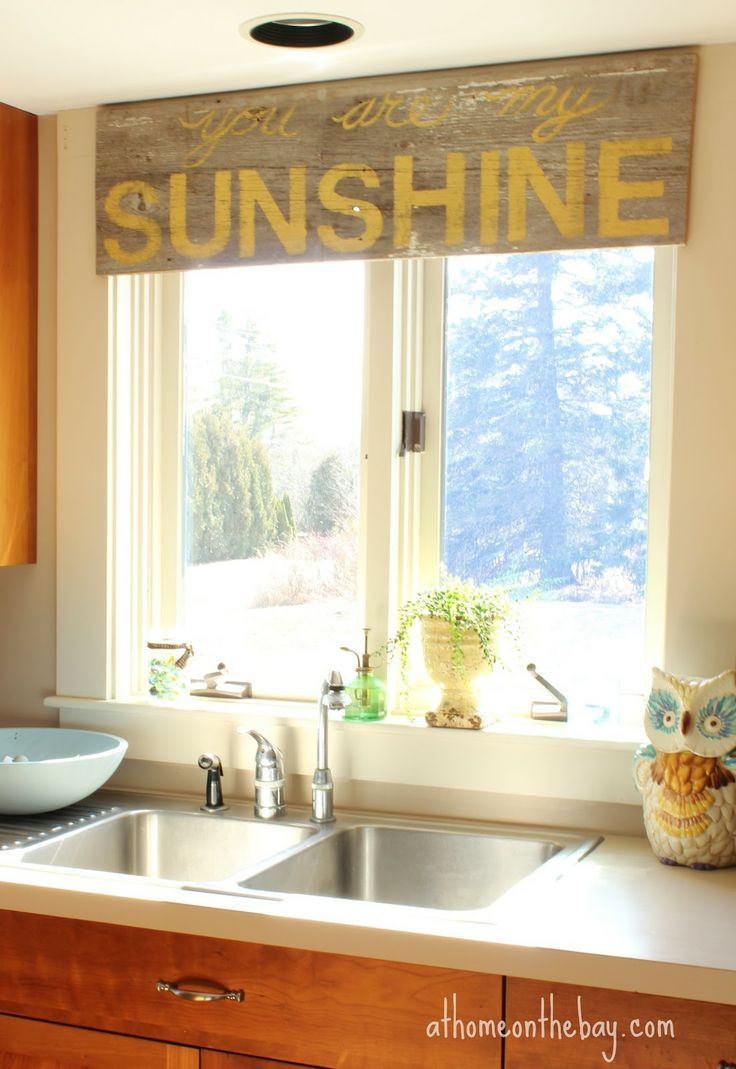 8. Corbels
Decorative corbels add visual interest and character to the space, making a unique statement! Just like the sconces, the corbels aren't affixed directly to the window itself, but rather the area surrounding the window.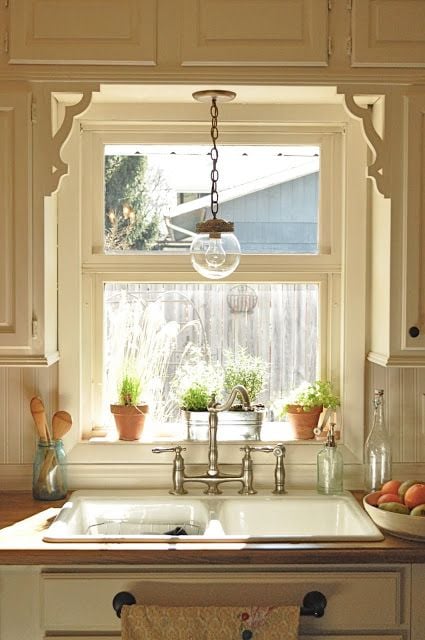 So what do you think? Are you more of a traditional kitchen valance person or would you consider one of these alternatives? Let me know!
You might also like: