Let's talk coffee table styling! Here's how to style a coffee table like a pro. Use one of these 6 designs for a perfectly decorated coffee table in your own home.
A coffee table is typically a large, flat surface that is just begging to be decorated! Whether you use it to display a collection, showcase your heirlooms, display a plant, or tie together all of the colors in your room, coffee table styling is important.
When seated in a living space, the coffee table becomes a focal point and there's nothing like a beautiful vignette to help set the tone of the room. So are you ready to learn 6 ways for beautiful coffee table styling? Let's talk about:
6 different ways to style a coffee table
Examples of each
Tips for styling your table at home!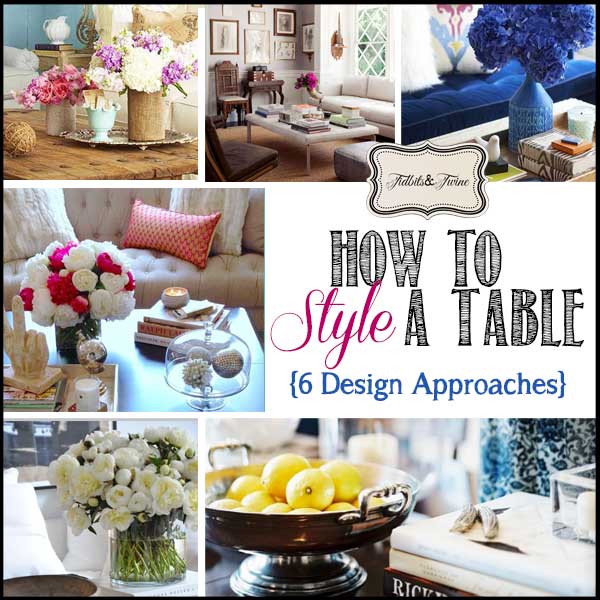 There are limitless options as to how you can style your table, but I've taken some of my favorite examples and categorized them into 6 Style Approaches based on the premise used to create the design.
1. The Four Corners
The premise of this approach is that all four corners of the coffee table are weighted equally so that the entire surface feels balanced. All four corners can be styled differently, but their visual weight is the roughly same. Sometimes, one corner might have a bit more "pop" than the other corners, especially when flowers or another similar organic material are used. There is also sometimes an added element in the center of the table.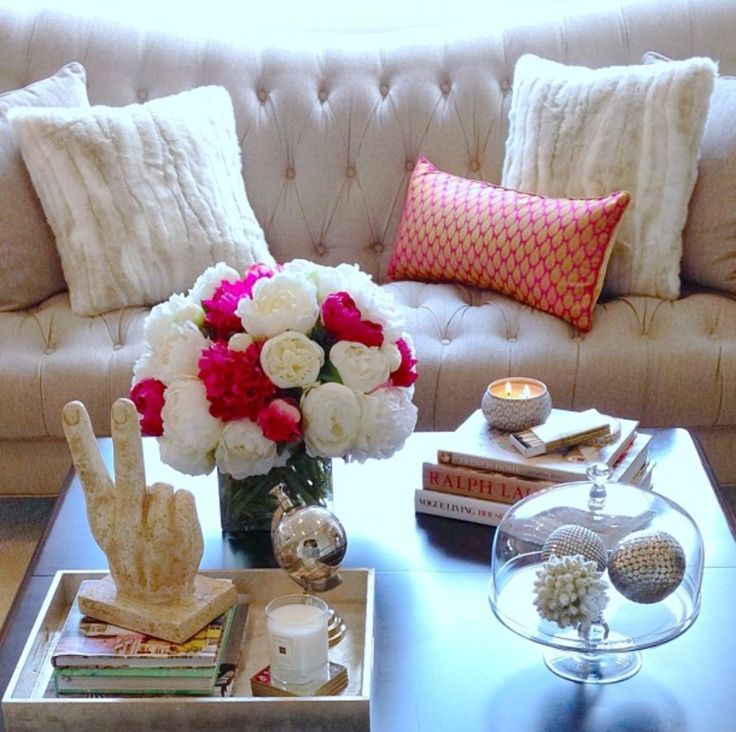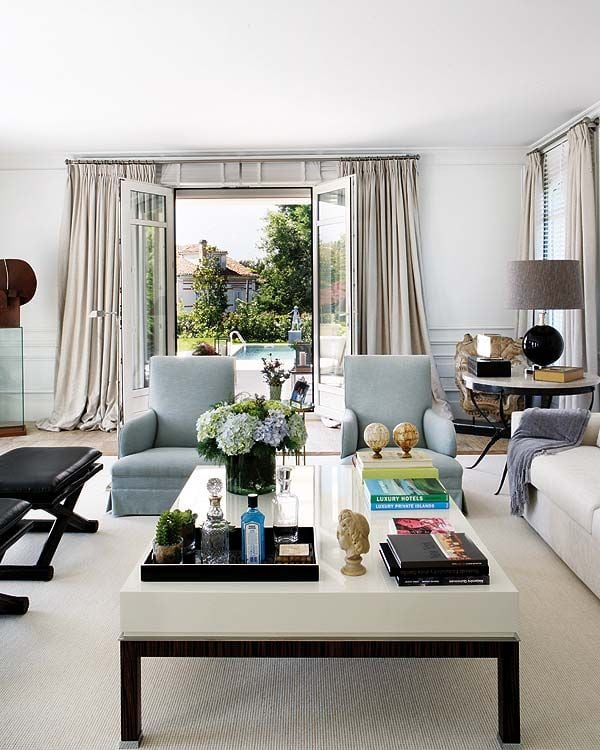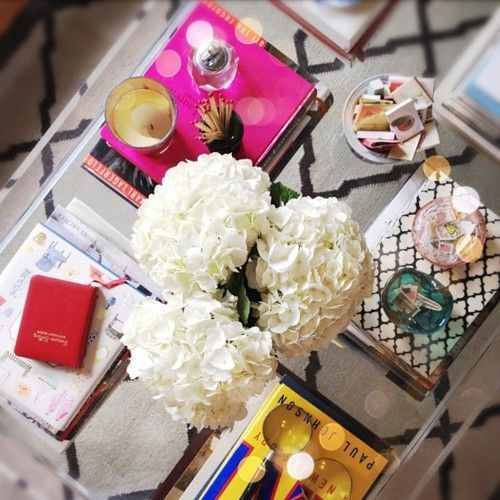 2. The Contained Grouping
Grouping together a collection of dissimilar items and placing them in a beautiful serving or decorative tray creates cohesion to the display. This type of approach is particularly good if your coffee table has an uneven surface (for example, like that of a tufted ottoman) or if your items don't show well when placed directly on the surface of the coffee table.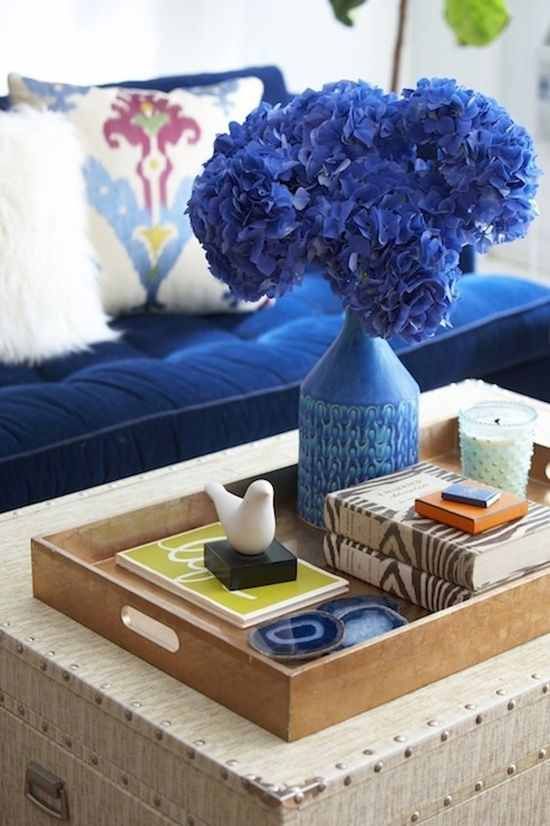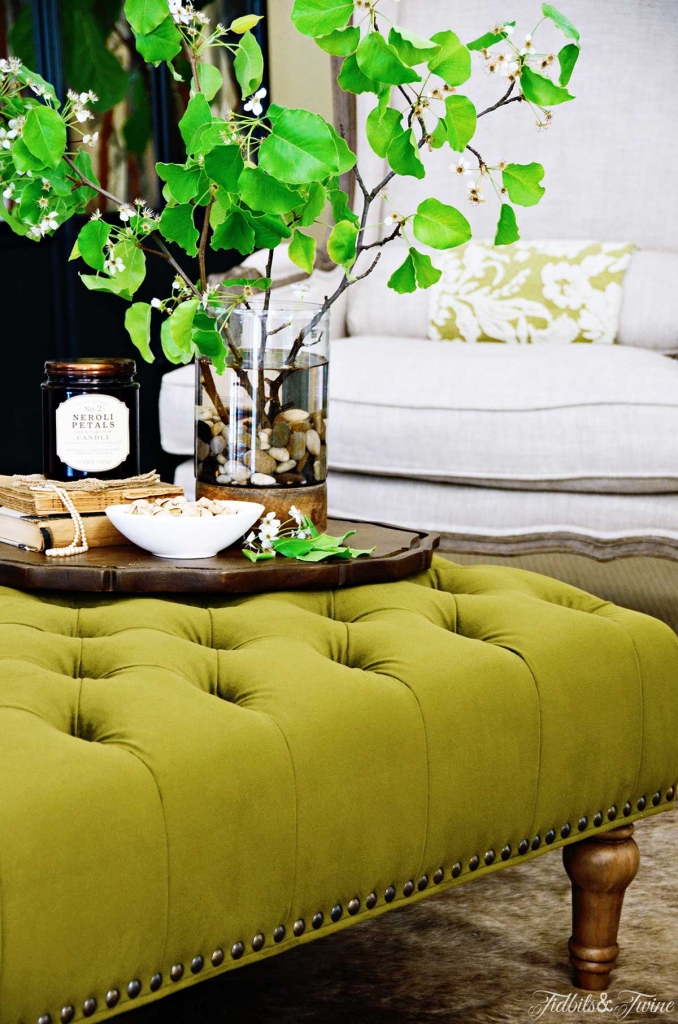 3. Sweet & Simple
This is just as the name implies because sometimes, less is more. Simplicity of design allows us to focus on other elements in the room and also allows for a bit of breathing space.
Plus, depending on how you use your coffee table, this might be the most practical approach! In my home, my son likes to do his homework at the coffee table so I have to keep things simple in order to give him ample room for his papers, books and mounds of eraser dust.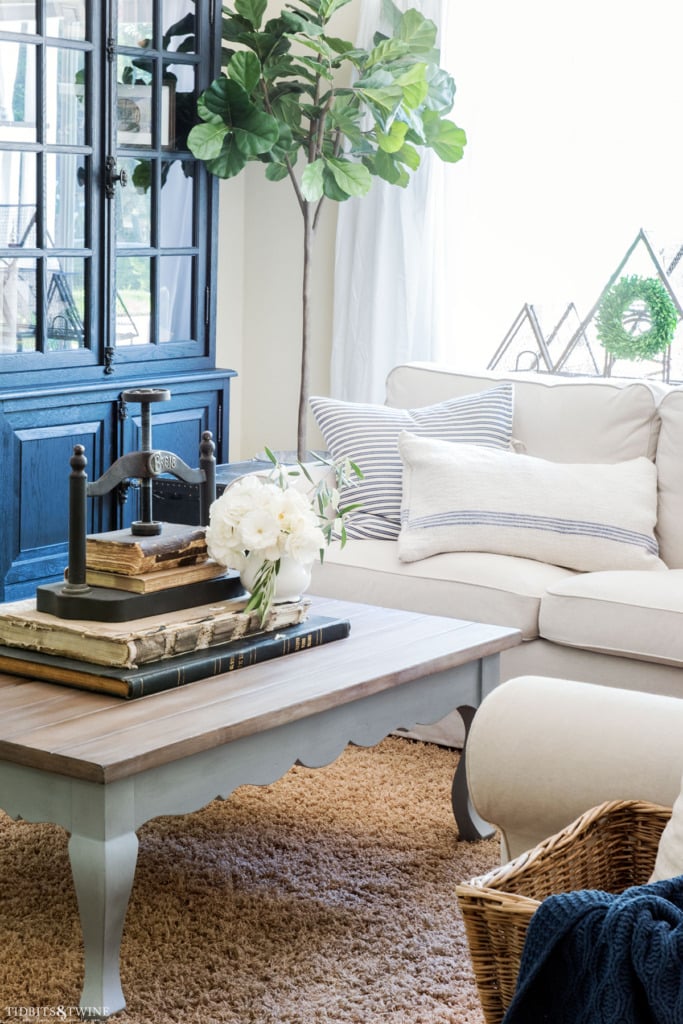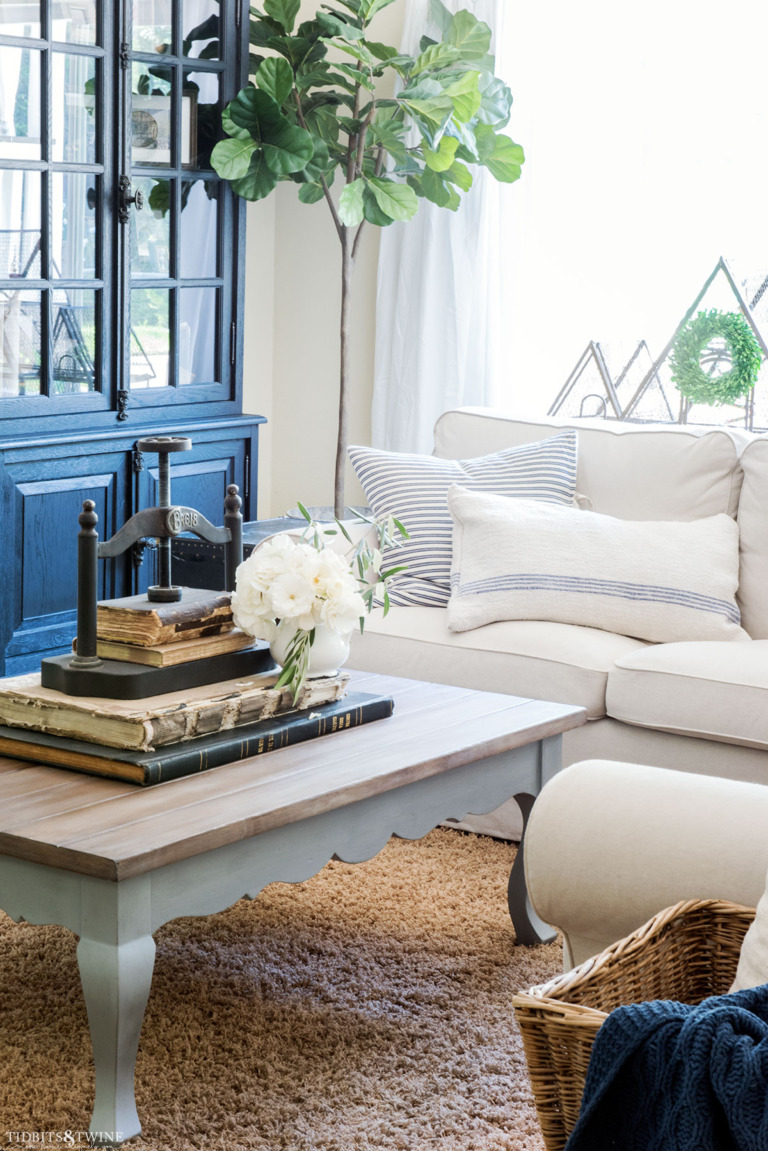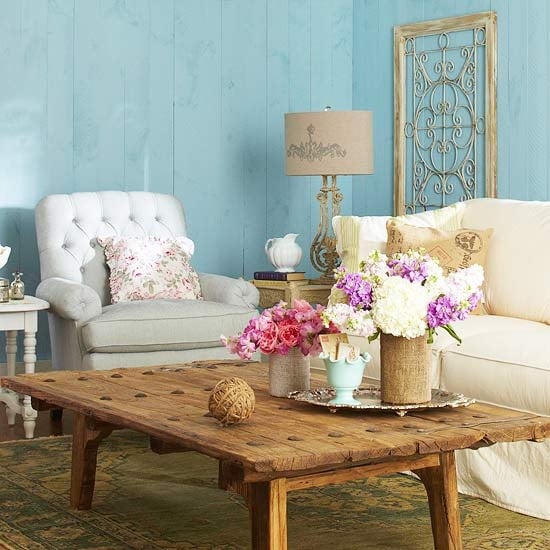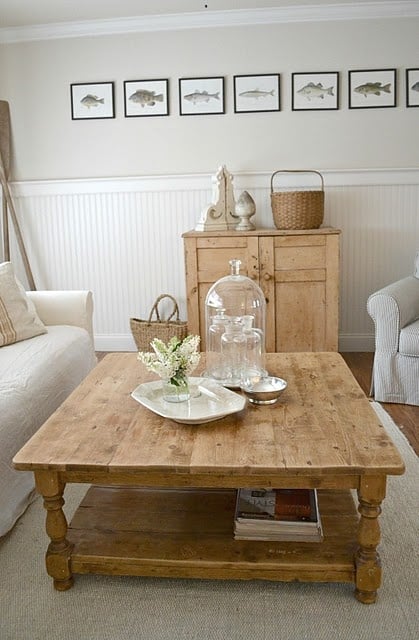 4. The Spice of Life
As with any vignette, variety helps to create interest, and styling the coffee table is no exception! A grouping of items with varying heights, textures, and shapes creates a beautiful display.
Tip: Try using something tall (like a vase of flowers), something short (a small sculpture or stack of books), something hard (like glass or ceramic), and something soft (plants, flowers, or another organic material). When grouped together, the items take on a somewhat organic and undefined shape.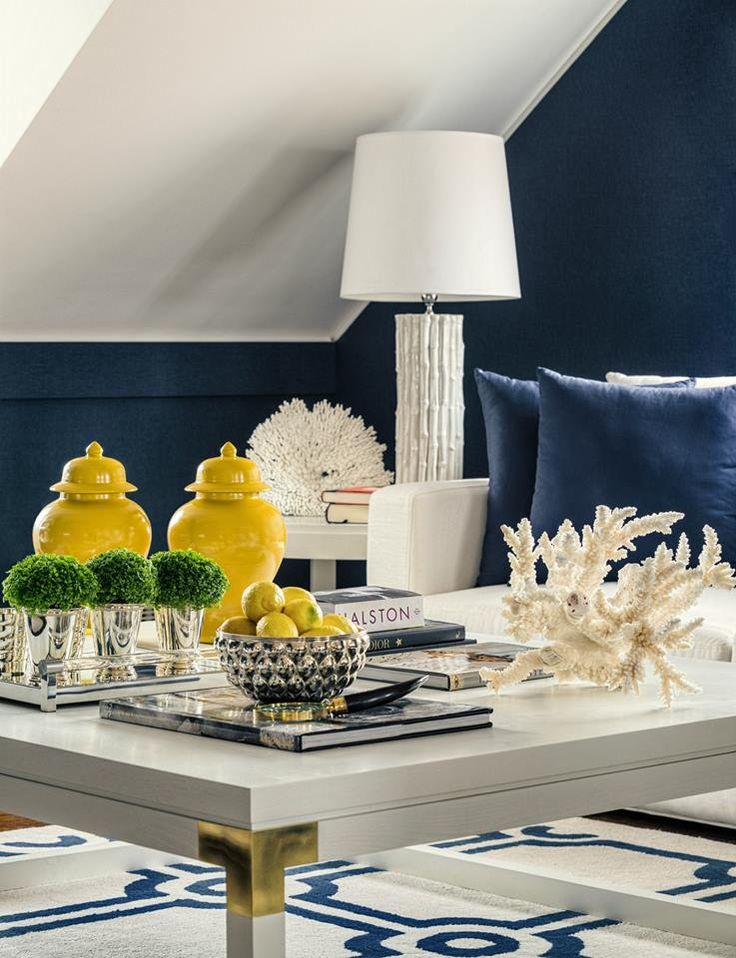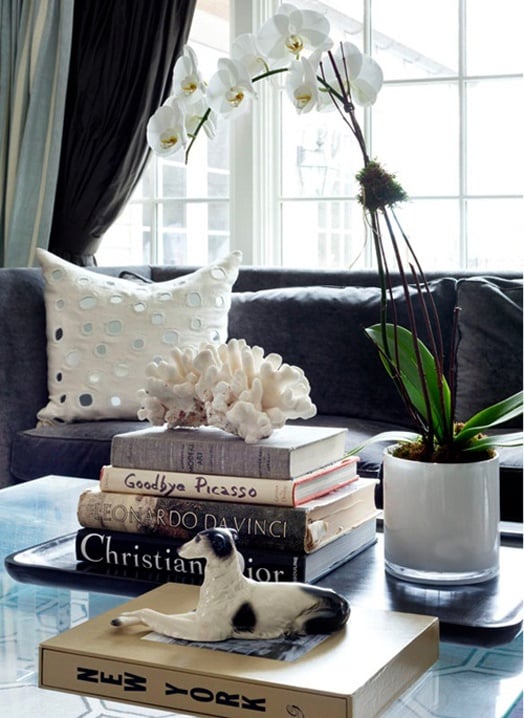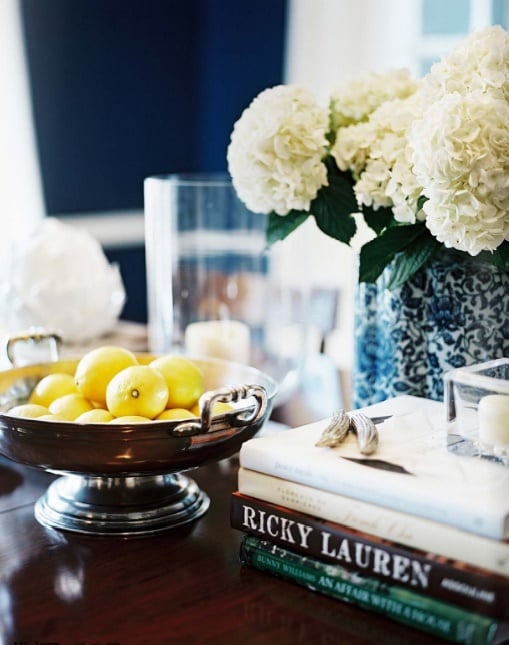 5. Long & Linear
Rectangular coffee tables in particular can be styled with beautiful symmetry using a repetition of objects that runs lengthwise. Look for a commonality among the objects used, such as shape or color, so that no one object competes with another.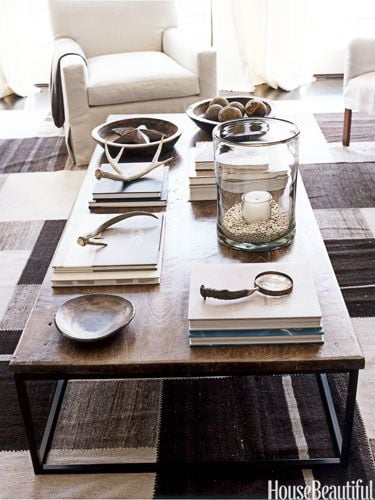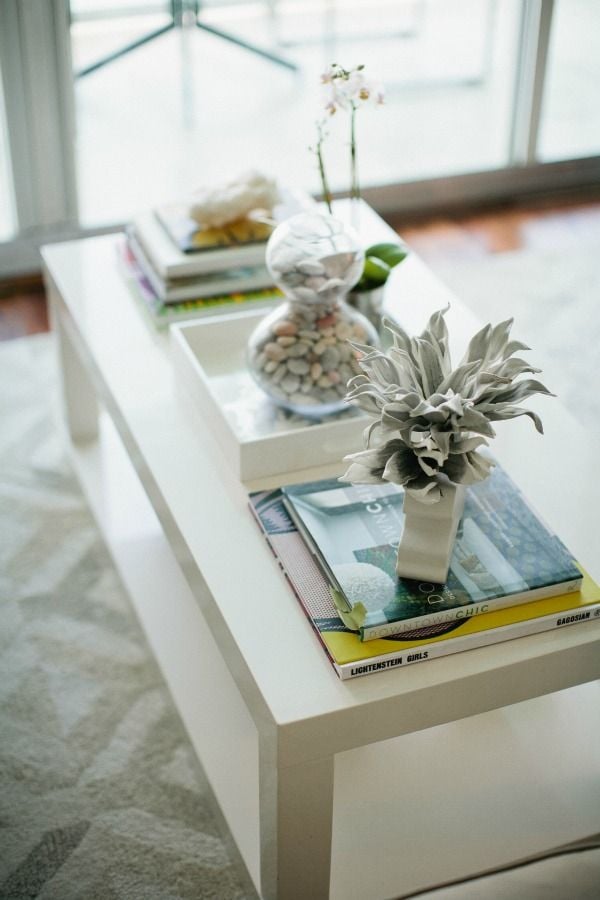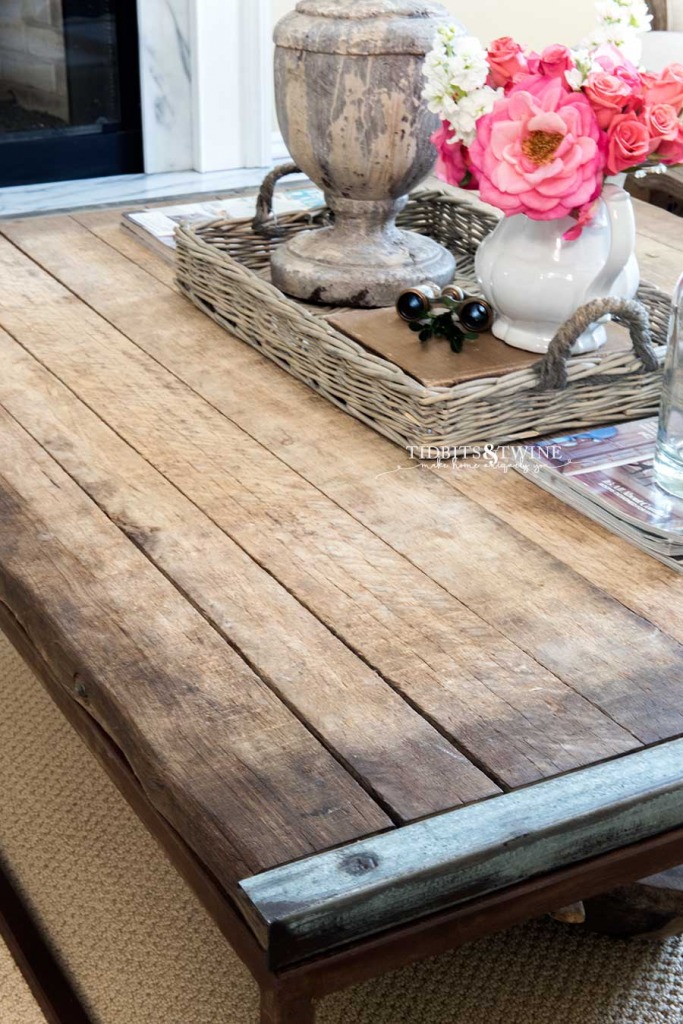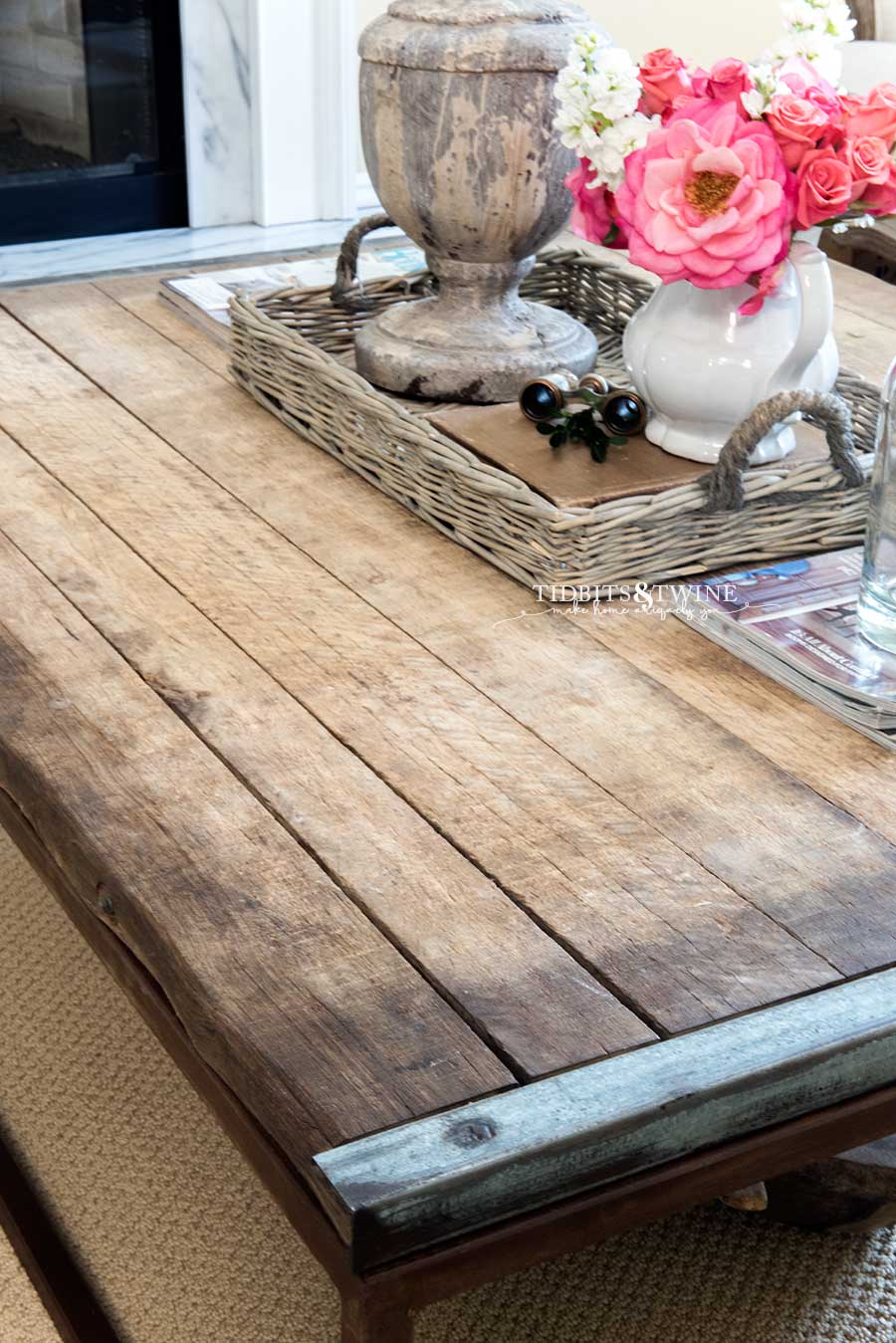 6. The Center of Attention
This approach can be independent of the others or can build off of any of the five previous with the addition of one element that is larger and/or more colorful than the other items. This item then becomes center of attention! You can easily use any of the other five approaches for every day use and then add that something extra for holidays, special occasions, or even just because!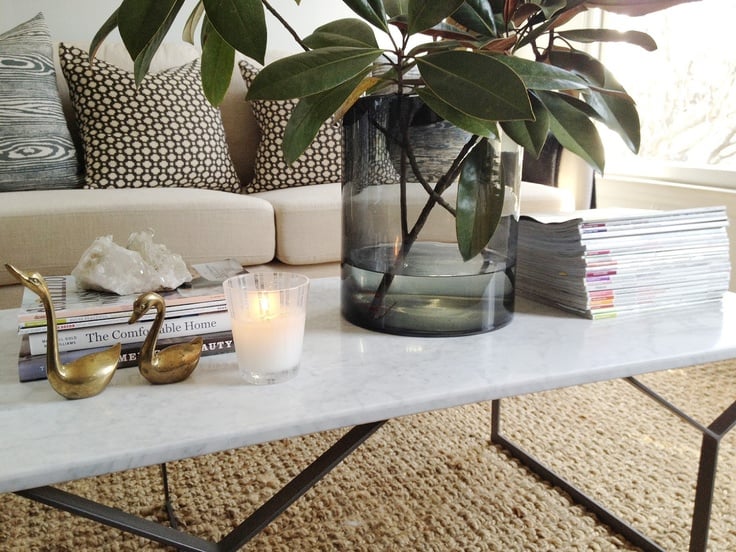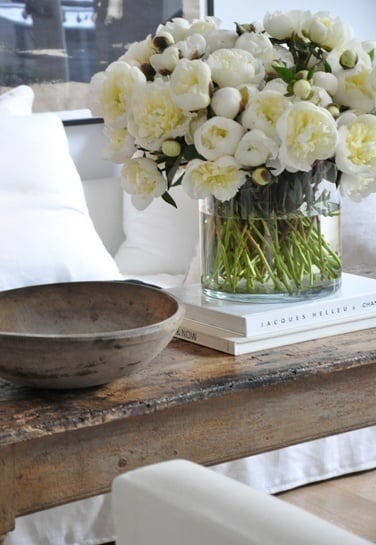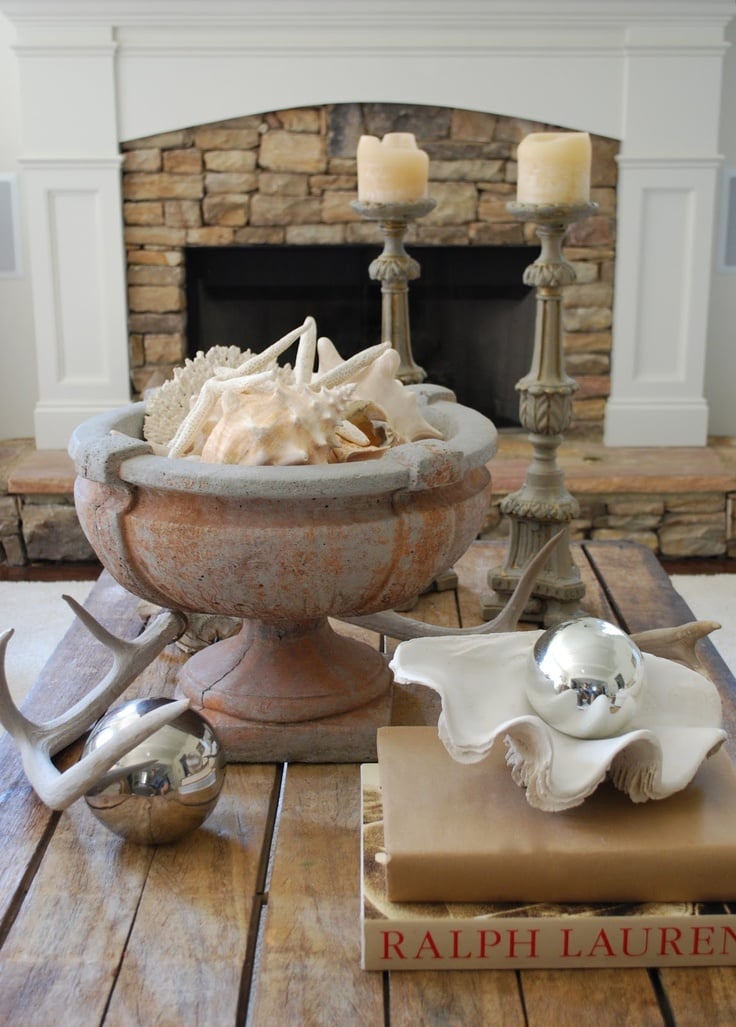 Bonus: A Mixed Approach
You can of course mix and match the approaches above to create a unique look! For example, you could use The Four Corners approach and combine it with The Contained Grouping by using a tray on one of the corners. Or you could combine Long & Linear with The Center of Attention, as shown below.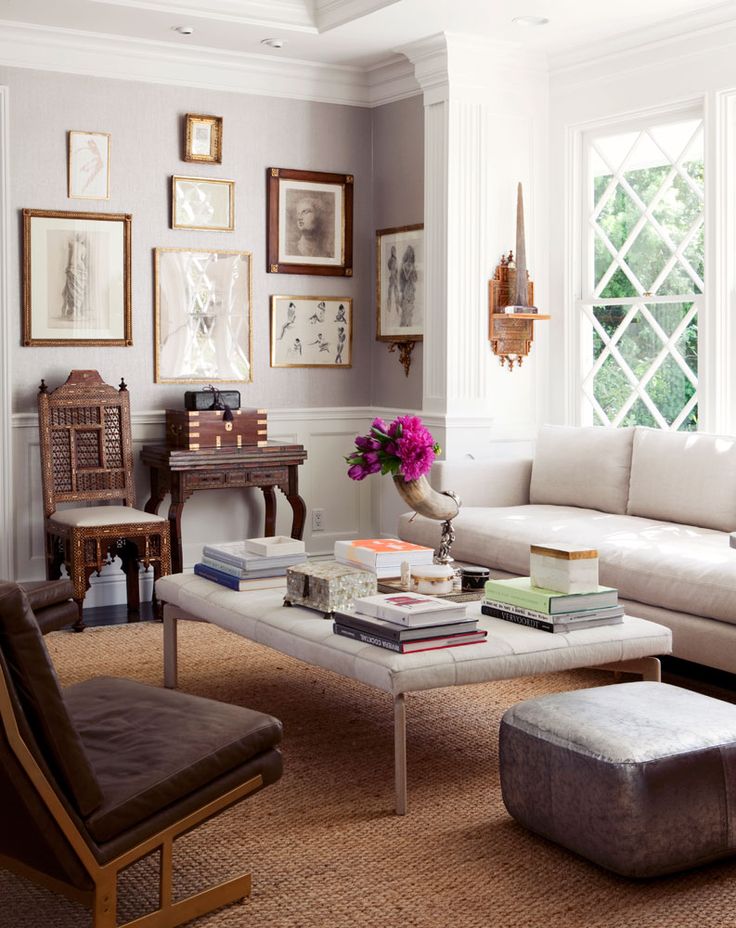 Tips for Decorating a Coffee Table
Which approach you choose will depend on:
Your decorating style
The other elements in the room
The amount of functionality you need
The items you choose to display
Once you've gathered together the key decor items you want to display on your coffee table, decide which approach is best for you and then see if you need any other "filler" items, like books, candles, or small accessories. And remember, an easy way to change up the look of a room and give it a fresh feel is to simply change out your coffee table decor!
Which approach do you use in your home?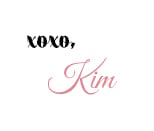 Join the Community
Let's keep in touch! Get exclusive artwork plus the latest news delivered directly to your Inbox!