My top picks for beautiful brass flush mount lights with a variety of prices. A flush mount ceiling light should always be practical, but that doesn't mean it can't be beautiful as well!
I may have mentioned that my guest bedroom is getting a bit of a makeover. Unfortunately, this might be the slowest makeover I've ever done, so it's not quite ready for its debut. But one thing that's changing is the lighting and fixture finish – from oil-rubbed bronze to brass!
If you look at the decorating trends for the last few years, brass is back in a big way! Even for 2022, warm tones are still quite popular.
But if you're like me, I don't really have any brass fixtures in my home – only oil-rubbed bronze or stainless steel. So does that mean I can't incorporate brass? Of course not! Because mixing your metal finishes is one way to create a curated home. (Caveat: You can't go willy nilly. There are some rules to mixing your finishes.)
5 DECORATING TIPS You Should Know!
Get my FREE 5-day email guide and join the 10,000 subscribers who already receive the weekly decorating tips and exclusive art!
The Best Brass Flush Mount Lights
I scoured the internet looking for the perfect light for my guest room. What I found is that many brass flush mount lights have a very contemporary feel. While beautiful, that isn't the look I want for my guest room.
With some searching, I found some great options that have a classic, timeless style and will enhance the look of any room. Of course, I'm drawn to the more expensive fixtures, but my very limited budget won't allow for one of those. (Hello champagne taste on a beer budget!)
I was able to create a roundup of more than 20 beautiful brass flush mount lights with a variety of price points and sizes.
The Pros of Brass Lighting
Please don't misunderstand me. When I'm referring to brass fixtures, I'm not thinking of the old fake and plastic-looking metal that was so cheap, you could actually peel it off! My bathrooms were FULL of this type of brass and I couldn't wait to replace it.
I'm referring to beautiful, classic brass. You'll love that:
It's warm and inviting
Can work with any decorating style, from contemporary to traditional and everything in between
Is available at a variety of price points
Comes in a variety of finishes to best match your aesthetic
Types of Brass Finishes
Brass fixtures are not all the same. Within the brass family, there are the following options:
Polished brass
This is a lacquered shiny, smooth look.
Brushed/satin brass
While not identical, these two are similar. They both have a matte finish, but with brushed, the "brush marks" are more obvious.
Antique brass
This is a brass that has been intentionally darkened to simulate the appeared of authentic, aged brass.
Unlacquered brass
This doesn't have a protective lacquer coating applied to it. As such, over time as it's exposed to elements in the air and on hands, it will develop a patina giving it an aged look. You can always polish it back to its original color should you want, but many people prefer the patina look of unlacquered brass.
Some companies allow you to filter by brass type, but others lump them all into the parent category of Brass. If that's the case, be sure to read the finish description carefully to ensure you get the look you want.
What is a Flush Mount Ceiling Light
A flush mount light is aptly named because it sits flush on the ceiling. They're often used in homes with an 8ft ceiling height that doesn't have enough clearance for a hanging light fixture like a chandelier or pendant. They in a wide variety of widths and number of bulbs.

A semi-flush mount has a stem or small chain that allows it to hang slightly lower, about 4-8 inches down from the ceiling. It usually provides more illumination because it allows upward light in the gap between the fixture and the ceiling.
At one time, there were very limited styles for flush mount lights. There's a reason why they used to be referred to as a "boob light"! These days, that just isn't the case and whether you need a flush mount or a semi-flush mount, there are fantastic options.
Regardless of whether you choose a flush mount or a semi-flush mount light fixture, ensure that it hangs no lower than 7 feet off the floor.
Choosing the Right Size – Diameter
Choosing the right size ceiling light for a room is an important part of the overall design aesthetic. Just like the scale of furniture should be proportionate for a room, the size of a light fixture should be proportionate.
The general rule of thumb to find the right size fixture is to add the length and width of a space together and change feet to inches.
My guest bedroom is 11ft x 11ft, so in this example, 11+11=22ft. Change ft to inches so a fixture with a 22-inch diameter would work in this space.
As with any "rule" I treat it more as a guideline and then adjust to my liking…
Choosing the Right Number of Bulbs
The number of bulbs is crucial! I made this mistake once so learn from my experience! I purchased a 20″ diameter flush mount but didn't pay attention that it only allowed for 1 light bulb. While the diameter of the fixture was right for my room, one light bulb wasn't nearly enough.
There's a simple formula to determine how many bulbs you need to ensure you have plenty of light.
Multiply the room's square footage by 1.5 (for eight-foot ceilings) to give you the total wattage needed. Easy peasy!
Using the previous example, my 11 ft by 11 ft room has a total square footage of 121 sq ft (11 x 11). 121 x 1.5 = 181.5 total watts!
A standard light bulb is 60 watts, so if using a 60 watt bulb I'd need 3 bulbs (181/60 = 3)
Beautiful Brass Flush Mount and Semi-Flush Mount Lights
I'm including both flush and semi-flush mount lights in my roundup because you might think you want one, but fall in love with another. And while some semi-flush mount lights need a 9-foot ceiling for clearance, others can be fine with a standard 8-foot ceiling.
Unless you are adamant about one or the other, don't limit yourself at the start of your search. But do keep in mind that you should aim for 7 feet of clearance between the bottom of the fixture and the floor.
Here's a look at my 20+ favorite brass ceiling lights. You can click on the light names below for a link to shop. Affiliate links included for your shopping convenience. You can read my full Disclosure Policy here.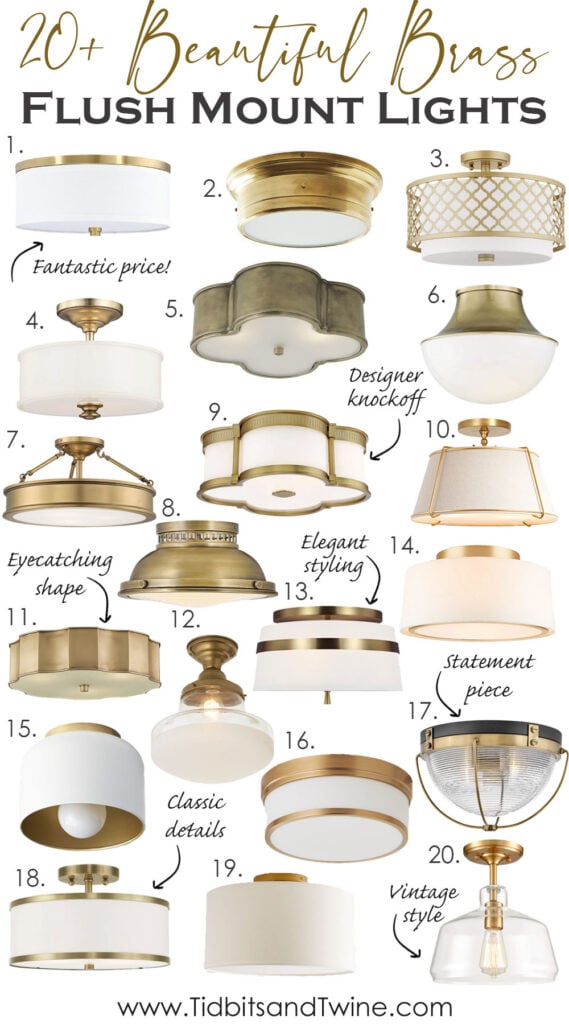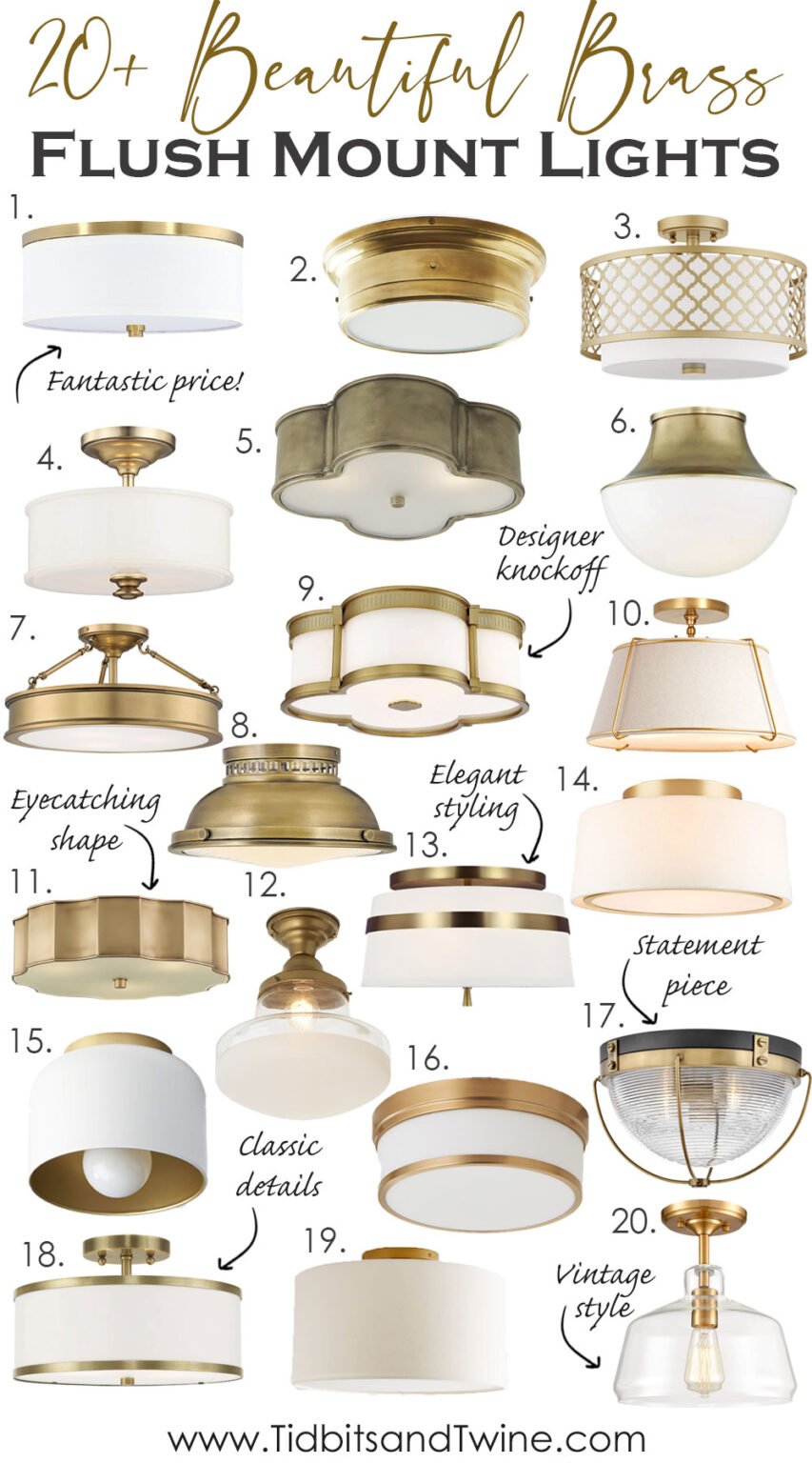 You can click on any of the numbers to go directly to any of the 20 light fixtures shown above, but I'm going to highlight just a few below.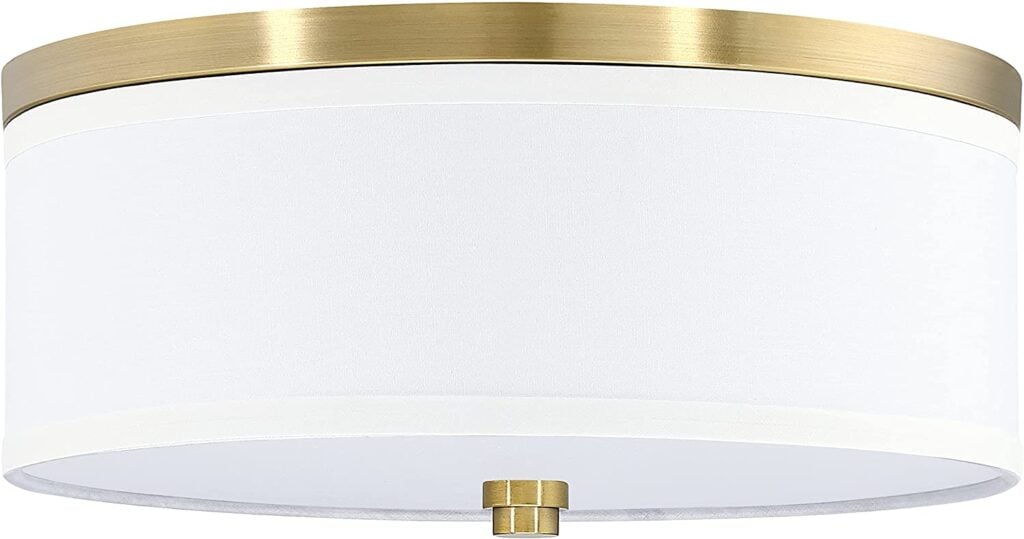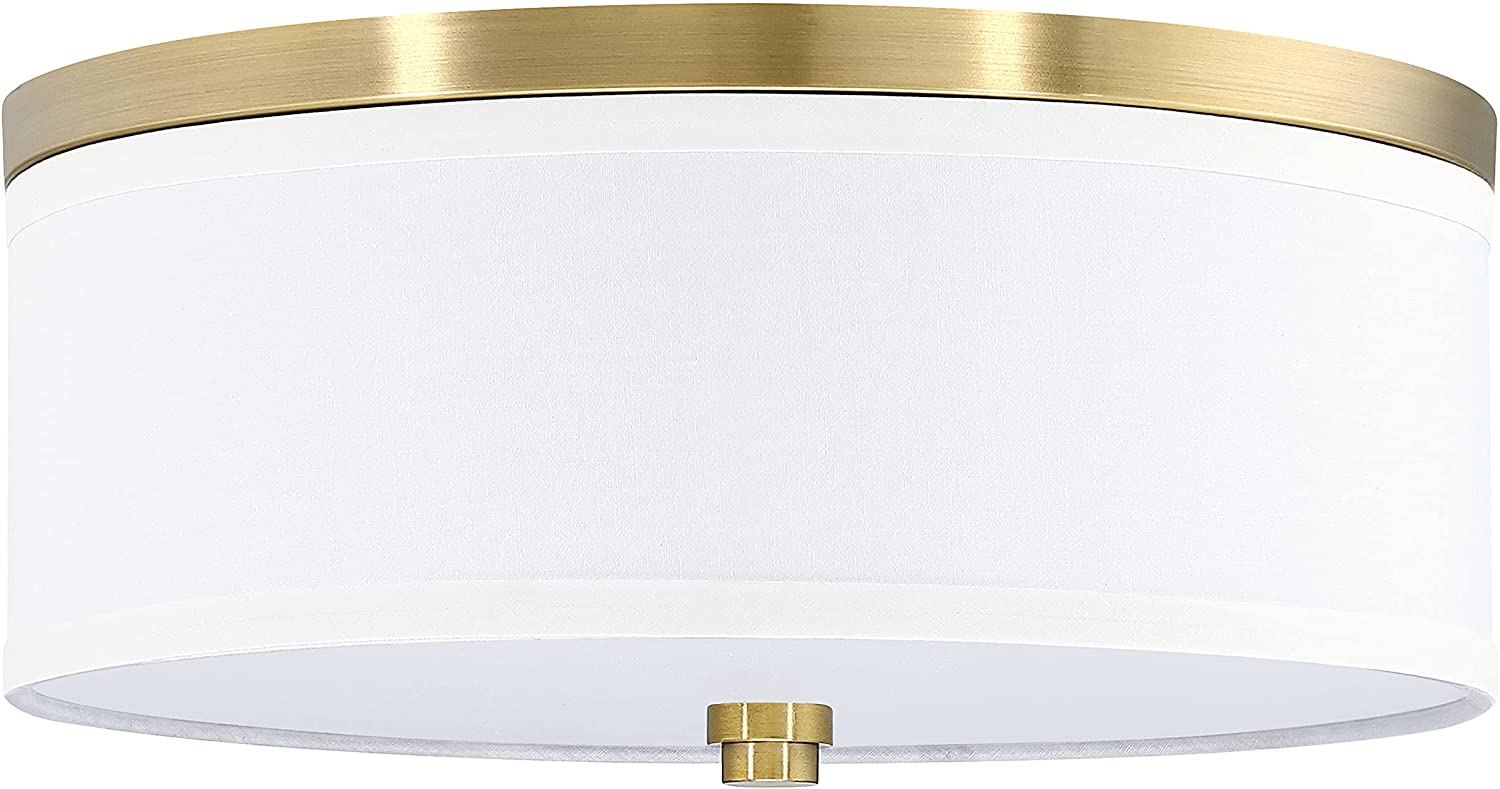 This is a very simple light fixture that's an upgrade from a "boob light" but only costs $44! Perfect for a budget remodel in a bedroom or hallway. And I love that its design is clean and simple. With inexpensive lights, look for a simple design. When they have a lot of detail but are inexpensive, you'll notice a lack of quality. It's better to do a few things well than lots of things mediocre.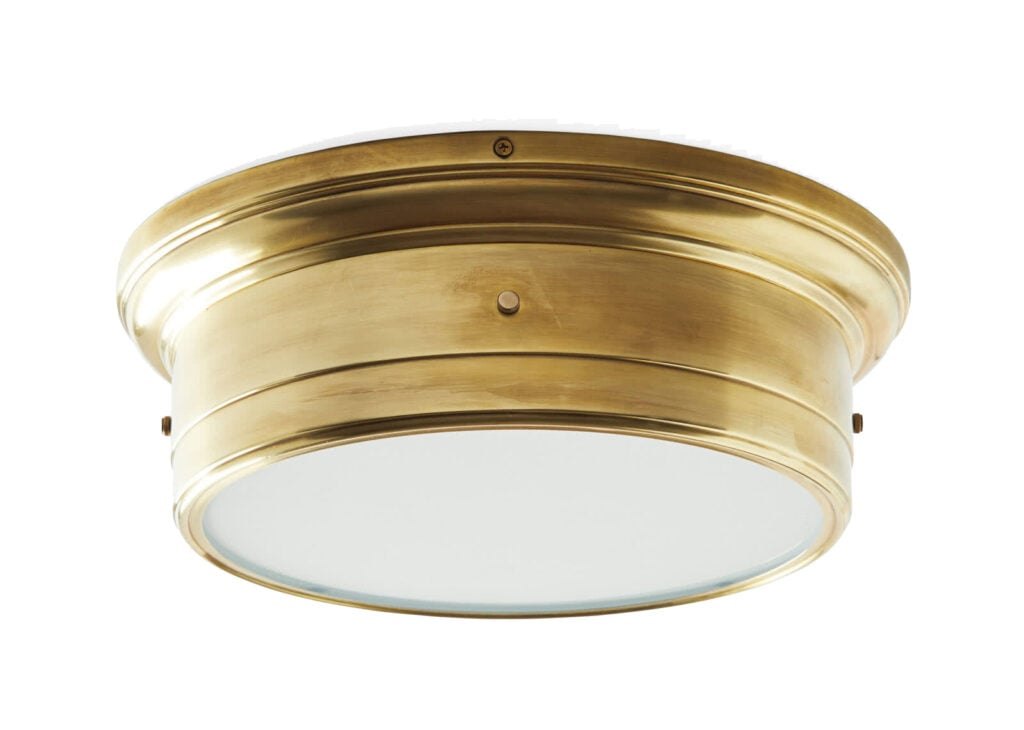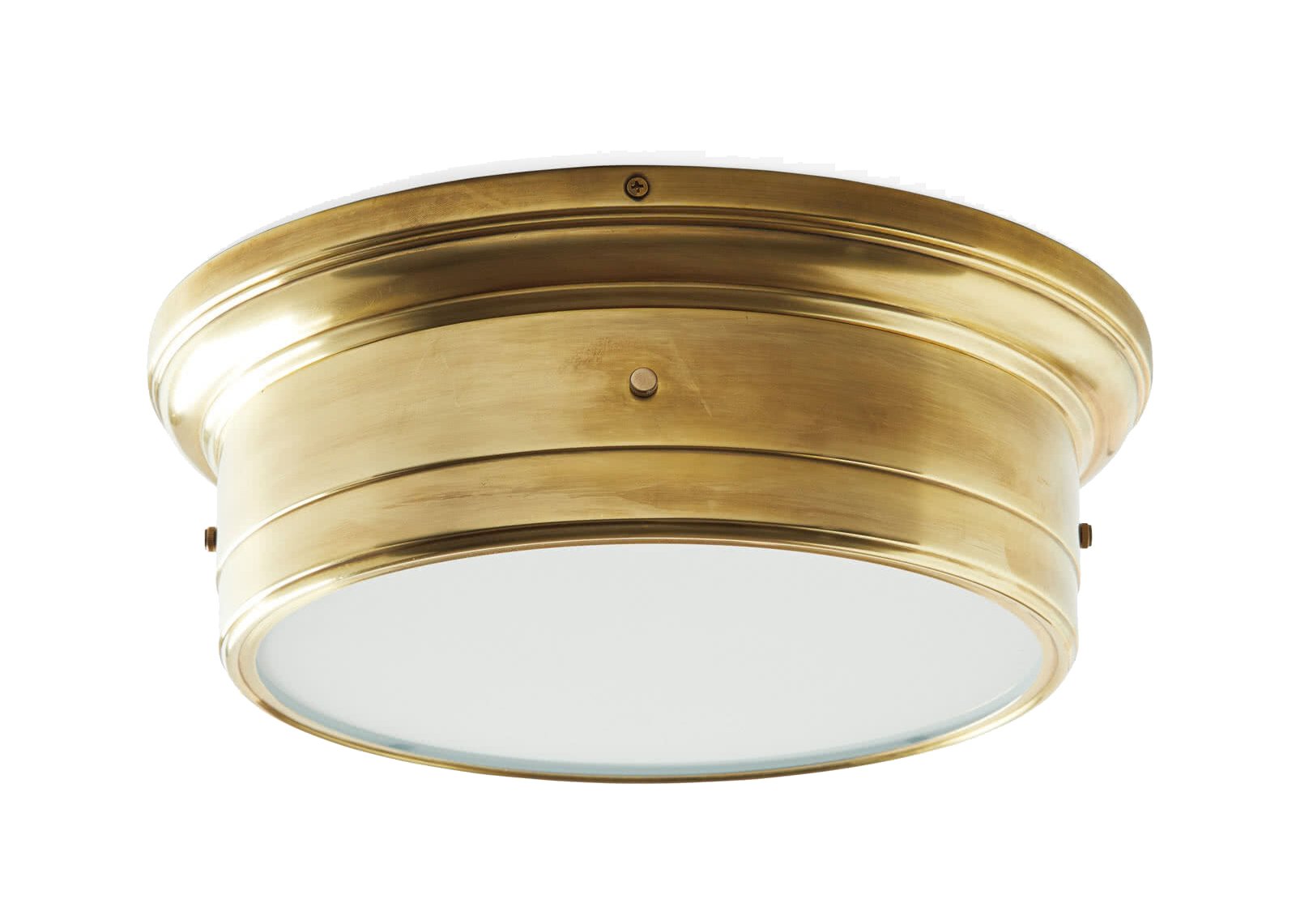 This flush mount has a bit of an industrial style but it's still simple and timeless. This would look great in a laundry room!
Visual Comfort Basil Flushmount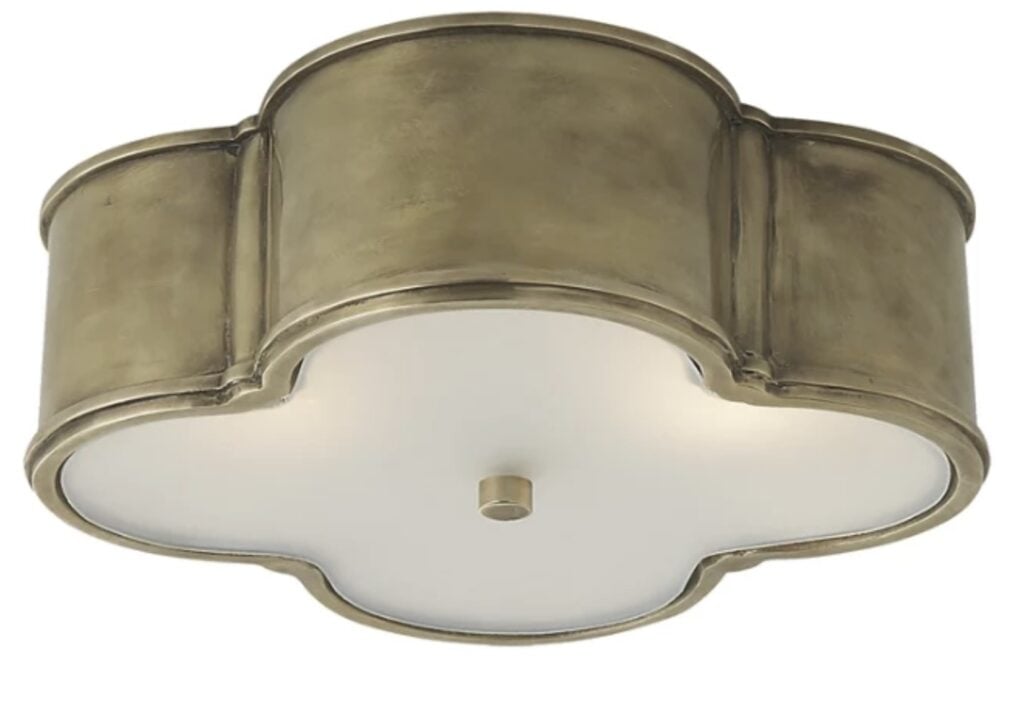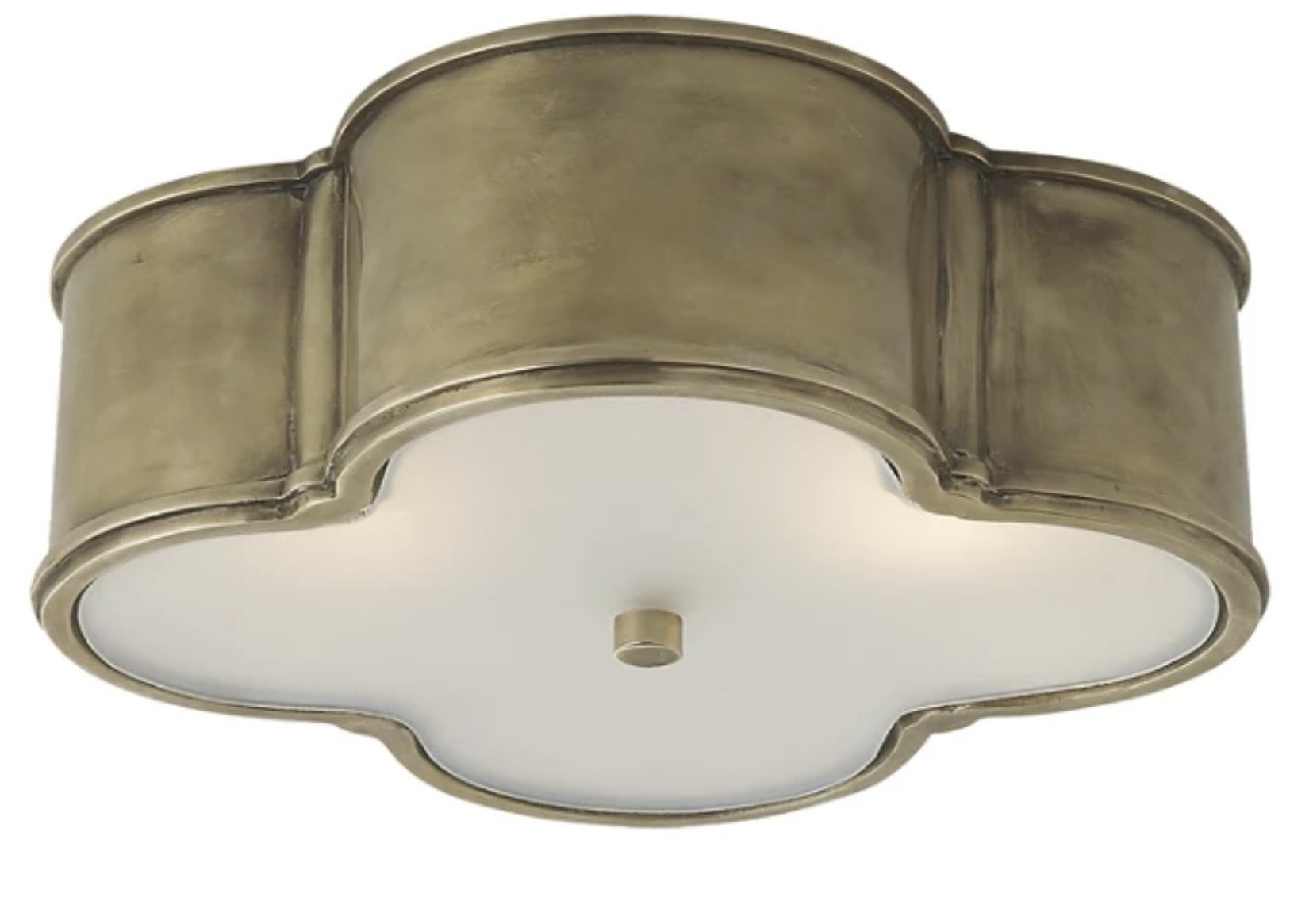 This is such a gorgeous design! This particular one is pricey but it's such a popular style that you can find knockoff versions at a much lower price point. In order to really appreciate the unique shape, this would be best in a room where you can see it from a distance, like a hallway or large living area.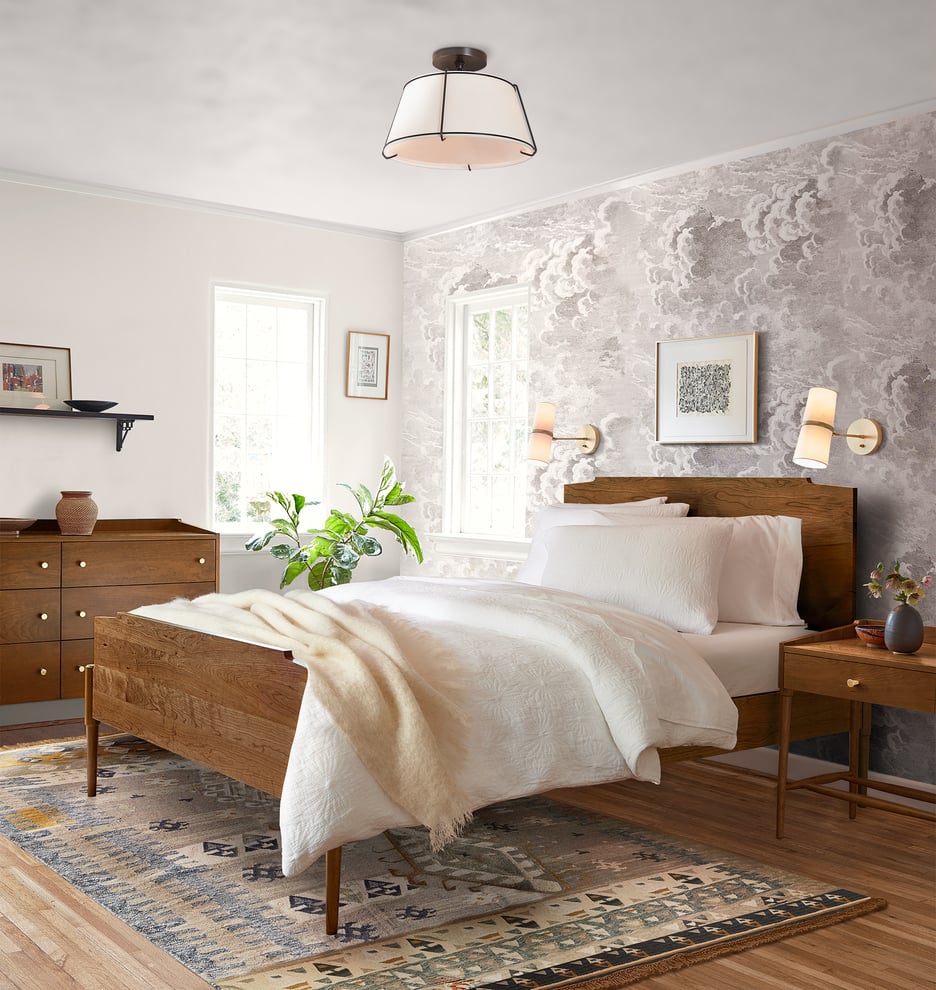 I love that this light has a unique look but still comes across as timeless. Plus, it has a cover underneath to diffuse the light and you won't ever be looking directly at a light bulb.
Harbor Point Etched White Glass Ceiling Light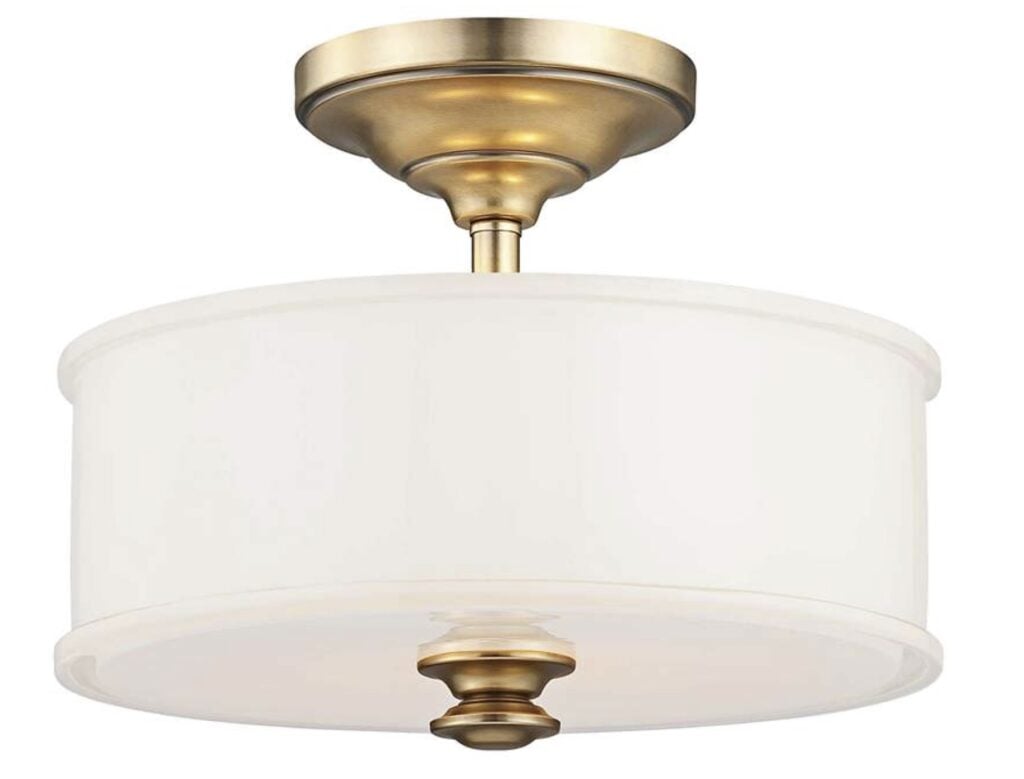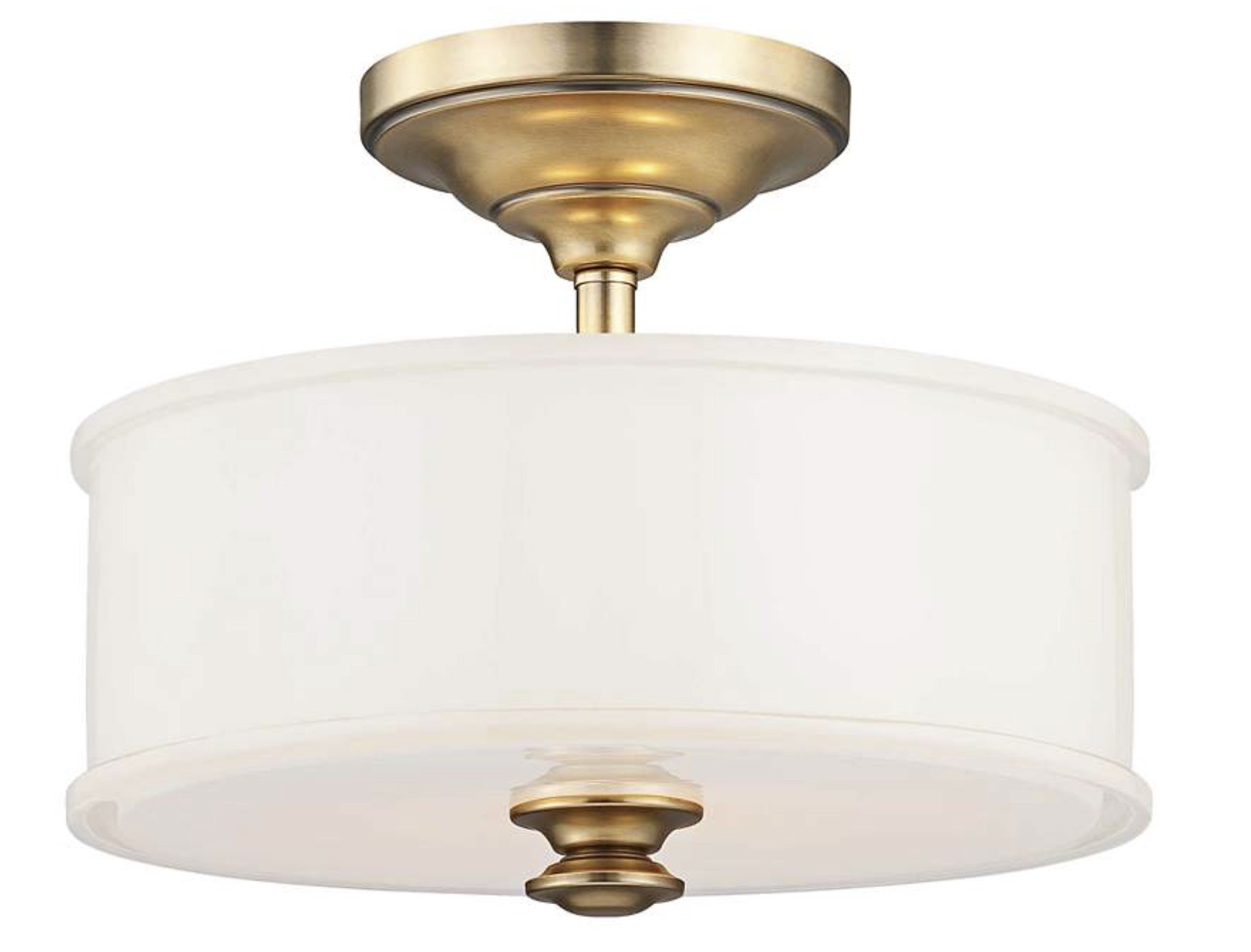 This light looks like the shade material is fabric but the description says it's etched glass. Either way, I absolutely love the curved detailing, which really differentiates it from similar styles. This would be gorgeous in an entryway, den, or even a hallway.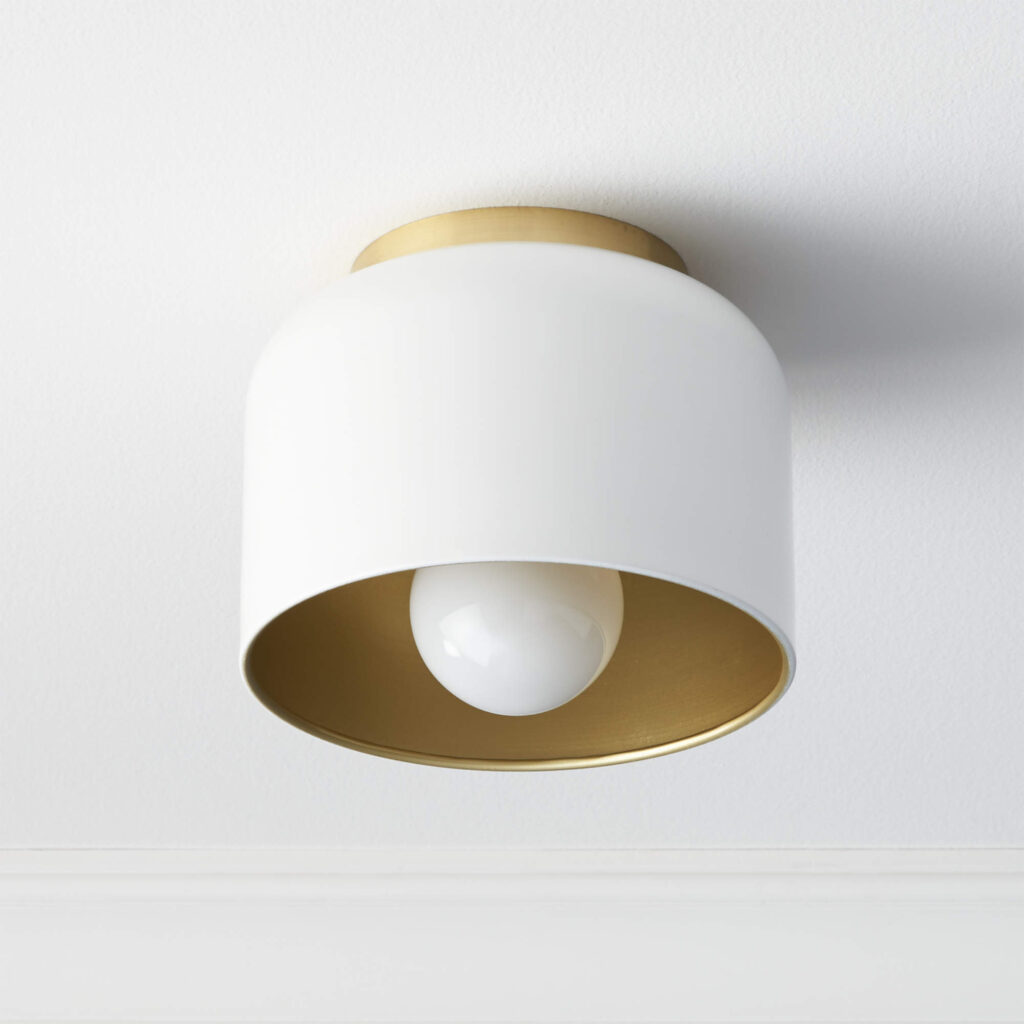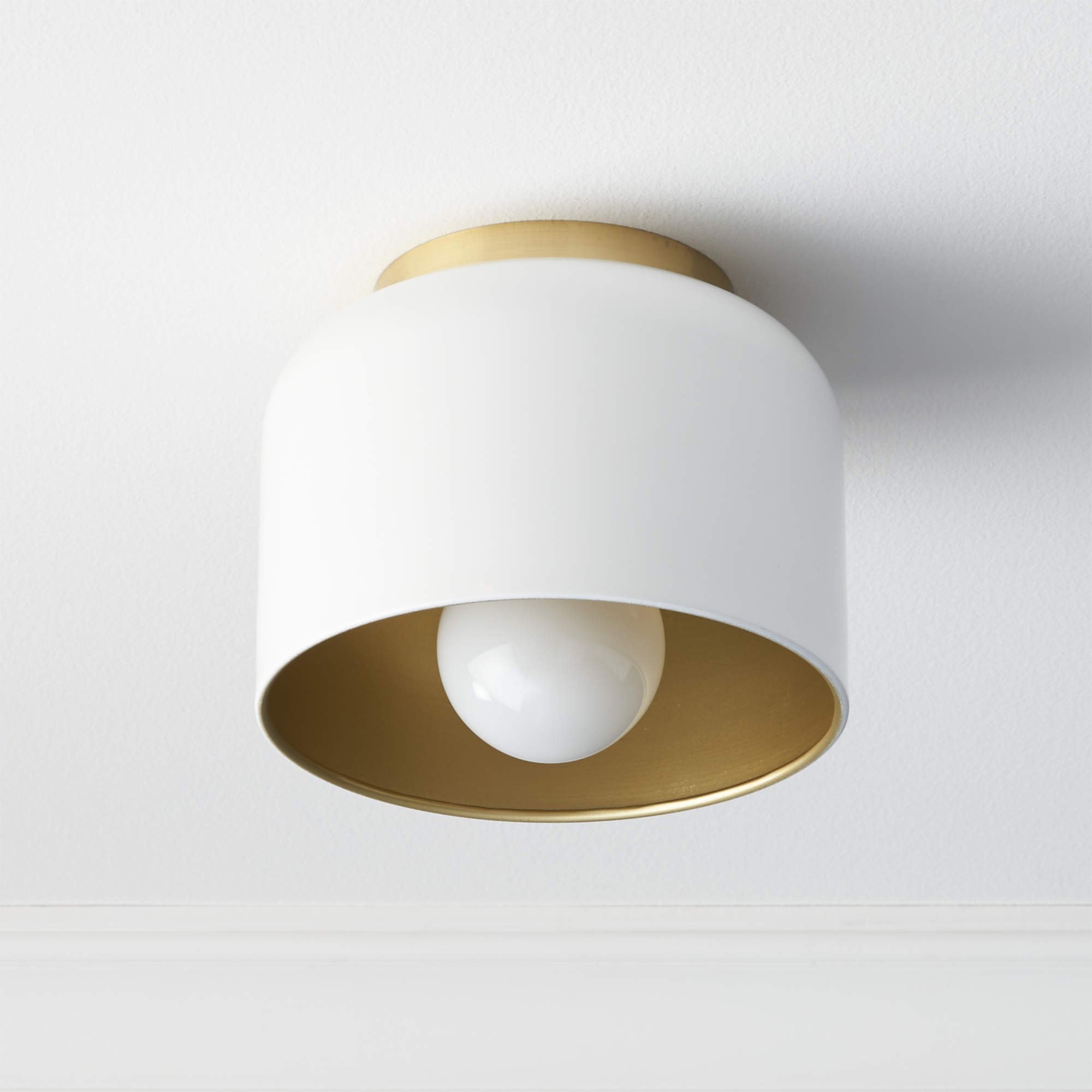 This flush mount light is small but mighty! The brass painted interior will amplify the light and helps to give this fixture a really unique look. I think this would be beautiful in a closet or with a series of them installed in a hallway or kitchen.
Brass Lighting Final Thoughts
This just goes to show that flush mount lights have come a long way over the years. Don't settle for the dreaded "boob light". Even if you need something inexpensive from a big box store, you'll still be able to find one with style!
More Brass Ceiling Lights
Didn't see one that was right for you? Here's my full list of picks!

More Decorating Tips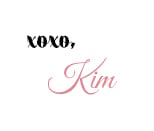 Join the Community
Let's keep in touch! Get exclusive artwork plus the latest news delivered directly to your Inbox!