If you love to welcome your guests to the holiday season with a beautiful Christmas wreath, you're in good company! I've rounded up the most beautiful artificial Christmas wreaths that will last you for years to come.
The holiday season is synonymous with warmth, joy, and a touch of magic, and one of the most enchanting ways to welcome this festive spirit into your home is with a beautifully adorned Christmas wreath. While natural wreaths hold their charm, artificial wreaths have become increasingly popular for their durability and the endless array of designs they offer.
There are SO many different Christmas wreaths available, but not all wreaths look good! So I've done all the work for you and curated my list of favorites. I've included both green wreaths and whimsical wreaths in my roundup. You can use the Table of Contents below to jump directly to the section you want.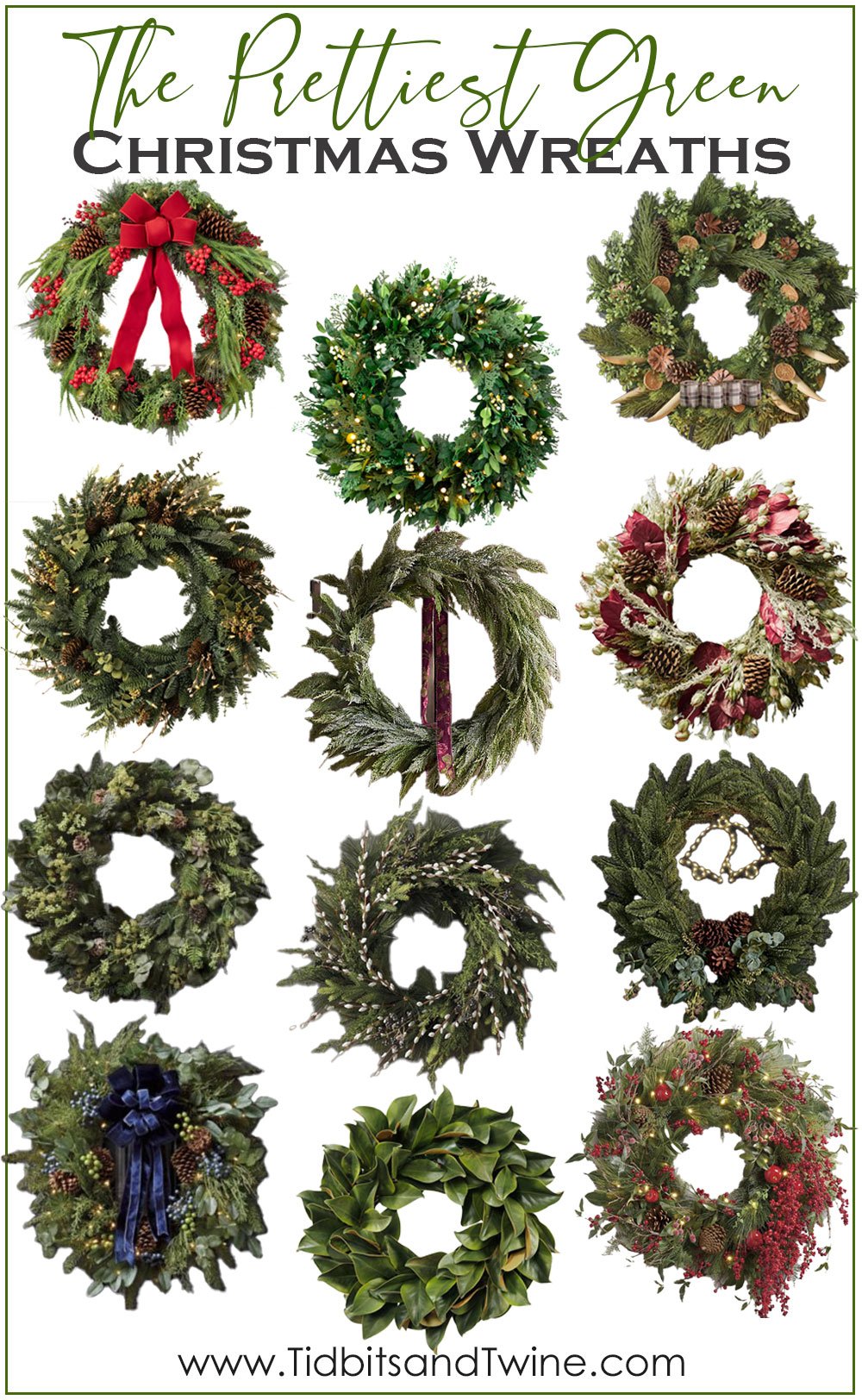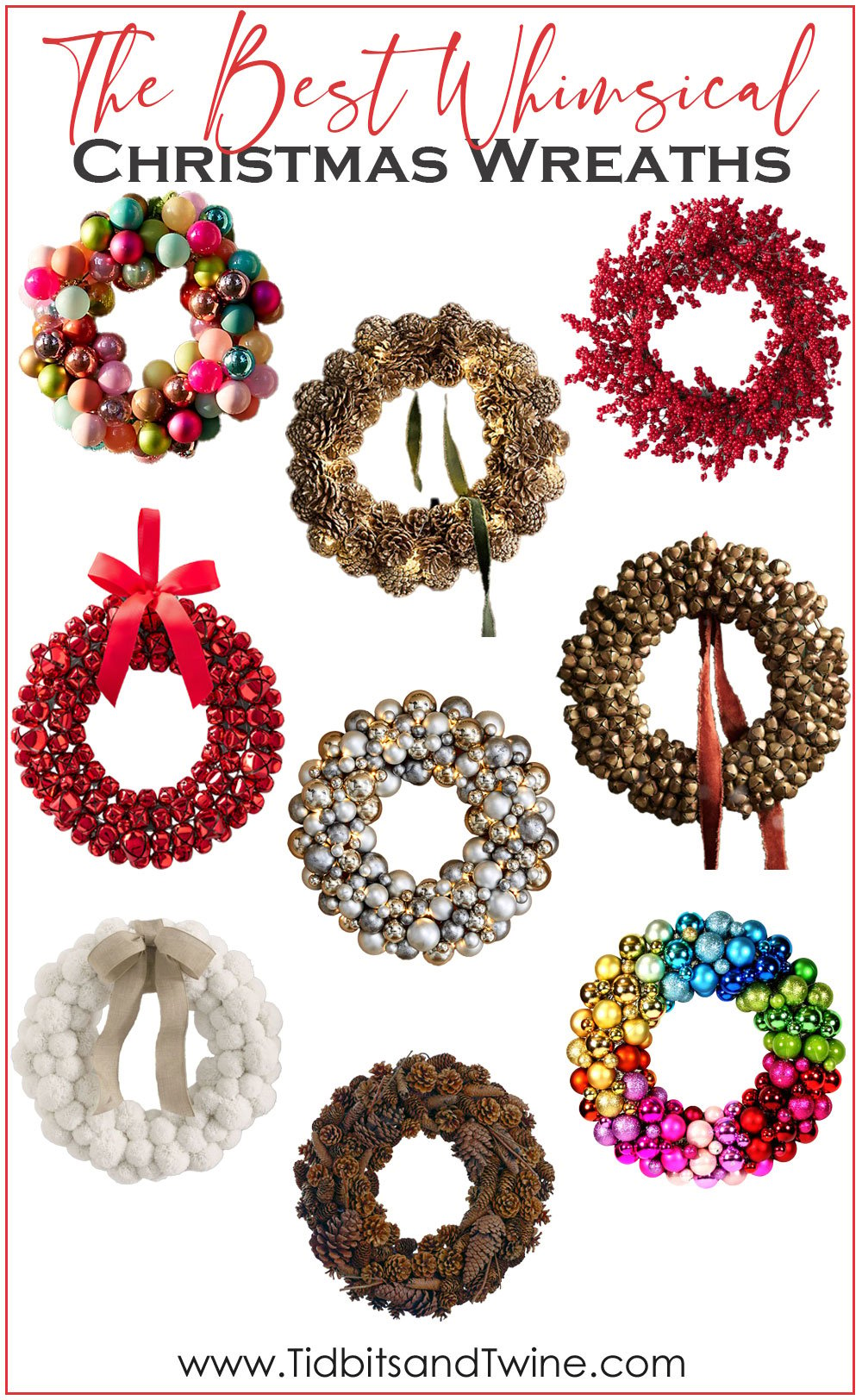 For years I used to use one wreath for all seasons by simply using a twig base and decorating it differently for each holiday. But as my free time dwindled, I decided it was just easier to buy a ready-made wreath. When time allows, though, I do still enjoy making wreaths, like the beautiful orange slice wreath I made last Christmas!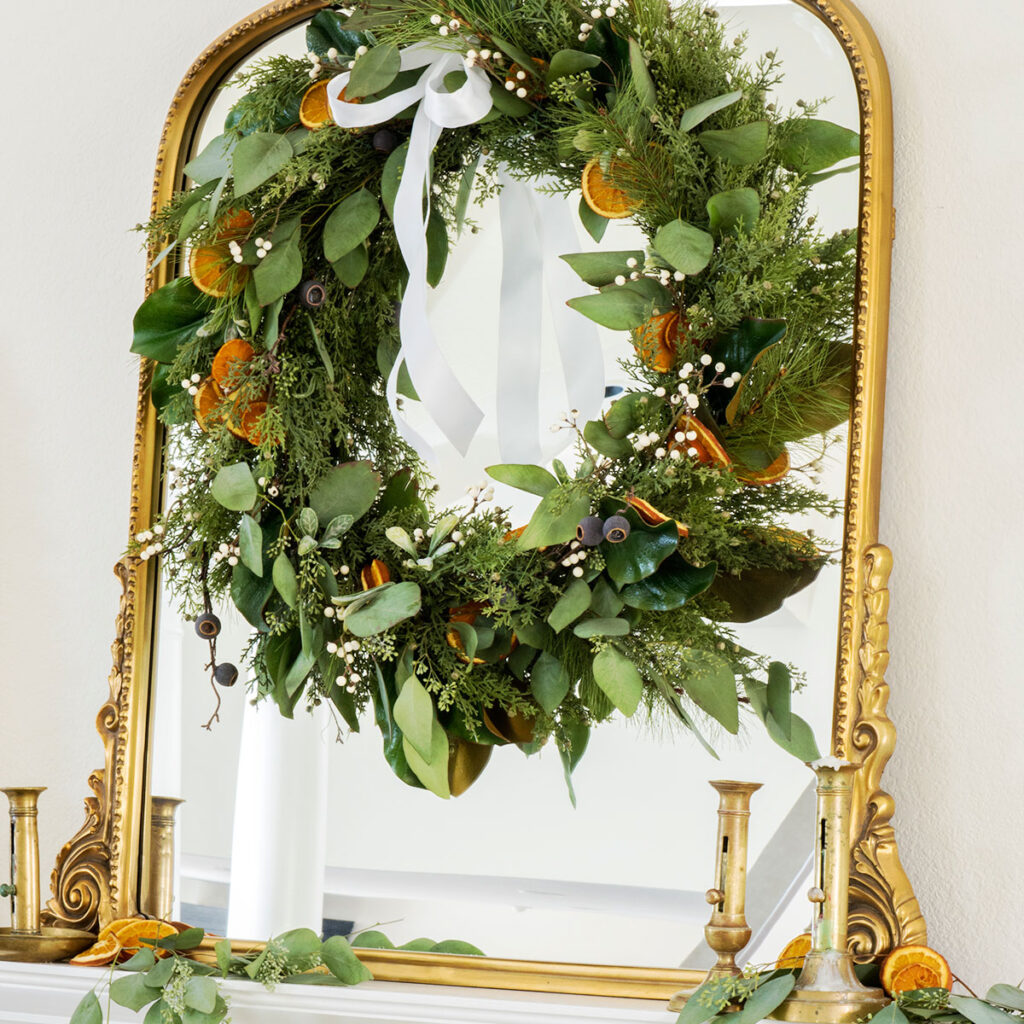 I've searched through tons of retailers to find the most beautiful wreaths at a wide variety of price points, including Target, Balsam Hill, Frontgate, Pottery Barn, Amazon, and more! I've done all the window shopping for you so that you can easily find an artificial Christmas wreath you love!
Why Choose Artificial
Fresh wreaths are absolutely gorgeous but not particularly cost-effective. With so many improvements in the quality of artificial wreaths, they are a great alternative to fresh!
Not only can artificial wreaths be reused for many years, they also require no maintenance, staying lush and vibrant throughout the holiday season. And there are so many design options to choose from, like classic evergreen to traditional or even whimsical designs.
And let's not forget that there's no mess with fake Christmas wreaths!
Considering a fresh wreath? Make sure you read my article on How to Preserve Greenery to make it last longer!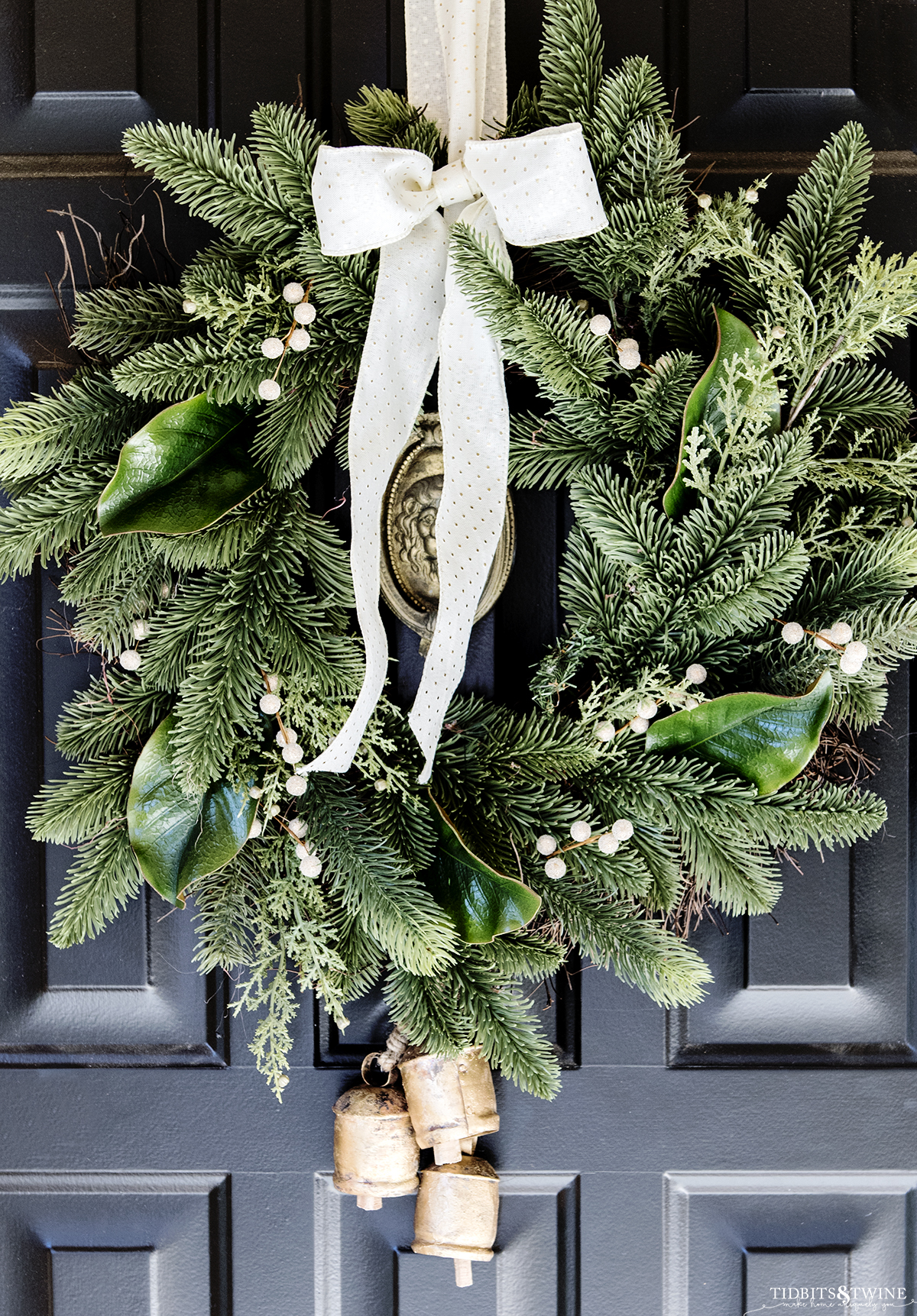 Choosing the Perfect Artificial Christmas Wreath: What to Look For
Let's remember, not all artificial wreaths are created equal!
To ensure you select the perfect one for your holiday decor, it's essential to know what to look for when making your choice including materials, size, design, and more.
Materials Matter
When choosing an artificial Christmas wreath, the materials used in its construction are definitely important. The quality and type of materials not only impact the wreath's appearance but also its longevity and ability to withstand the elements, should you choose to display it outdoors.
Needle Type: Consider the type of needles used in the wreath. Some wreaths feature traditional PVC needles, while others have a combination of PVC and PE needles, providing a more realistic appearance. PVC needles are flat and papery while polyethylene (PE) needles have more dimension. Some trees feature a combination of both—the more realistic the tree, the higher the PE count.
UV Resistance: If you plan to display your wreath outdoors, check whether it has UV-resistant foliage. This feature prevents fading and deterioration when exposed to sunlight.
Durability: Look for wreaths with sturdy frames and strong branches, as they are more likely to withstand wear and tear, ensuring that your wreath can be enjoyed for many holiday seasons.
Size and Proportion
Selecting the appropriate size and proportion for your wreath is essential to ensure it complements your chosen display location, whether it's on your front door, above your mantel, or in another part of your home.
Wreath Diameter: Measure the space where you intend to hang the wreath and choose a diameter that fits comfortably without overwhelming the area. Common sizes range from 18 to 30 inches, but custom options are also available.
Proportion: Consider the proportions of the wreath. If you have a particularly large or small space to decorate, a well-proportioned wreath can enhance the overall aesthetics of your holiday decor.
Decorating Theme: Keep your chosen decorating theme in mind. Whether you're aiming for a classic, minimalist, or extravagant look, the size of the wreath should harmonize with your overall decor.
Design and Style
Artificial wreaths offer a wide range of designs and styles, allowing you to express your unique holiday aesthetic. Consider the following aspects when assessing the design and style of your wreath.
Foliage Style: Choose a foliage style that aligns with your decor vision. Classic evergreen, frosted or flocked, pinecones, berries, or even non-traditional foliage options like eucalyptus or magnolia are all available.
Color Palette: Select a wreath with a color palette that complements your overall holiday decor. Traditional green is timeless, but white, gold, silver, and other color options are popular for modern and elegant designs.
Pre-lit or Unlit: Decide whether you want a pre-lit wreath with built-in LED lights. Pre-lit wreaths save time on installation and create a warm, inviting glow. If you prefer to add your lights, opt for an unlit wreath.
Additional Decorations: Some wreaths come adorned with ornaments, bows, or other decorations. If you prefer to personalize your wreath, choose one without additional adornments.
Practical Considerations
Practical considerations can make your experience with an artificial Christmas wreath more enjoyable and stress-free.
Ease of Maintenance: Opt for a wreath that is easy to clean and maintain. Dust and dirt can accumulate over time, so select one that can be cleaned without much hassle.
Storage: Consider the wreath's storage requirements during the off-season. Some wreaths are designed to be compact and easy to store, while others may require more space.
Weather Resistance: If you plan to display your wreath outdoors, ensure it is designed to withstand the elements. A weather-resistant wreath is essential to maintain its appearance.
Price and Quality
Price and quality often go hand in hand, but that doesn't mean you have to break the bank to find a high-quality artificial wreath. Balancing your budget with your expectations for quality is essential.
Budget: Determine your budget before you start shopping. Artificial wreaths come in a wide price range, so knowing how much you're willing to spend will help narrow down your options.
Value for Money: Consider the value you're getting for your investment. A slightly higher upfront cost for a well-made wreath that will last for several seasons can be more cost-effective in the long run.
Warranty: Check if the manufacturer offers any warranty or satisfaction guarantee. This can provide peace of mind and assurance of quality.
The Best Artificial Christmas Wreaths

Hanging Tips
Much like pictures, the perfect hanging height for a wreath on a door is about 57″, or eye-level.
You can use a conventional wreath hanger or even an adhesive hook. I like to use ribbon to hang my wreaths because it adds another layer of interest! Here's how I use a Command Hook for a damage-free way to display my wreaths on my front door.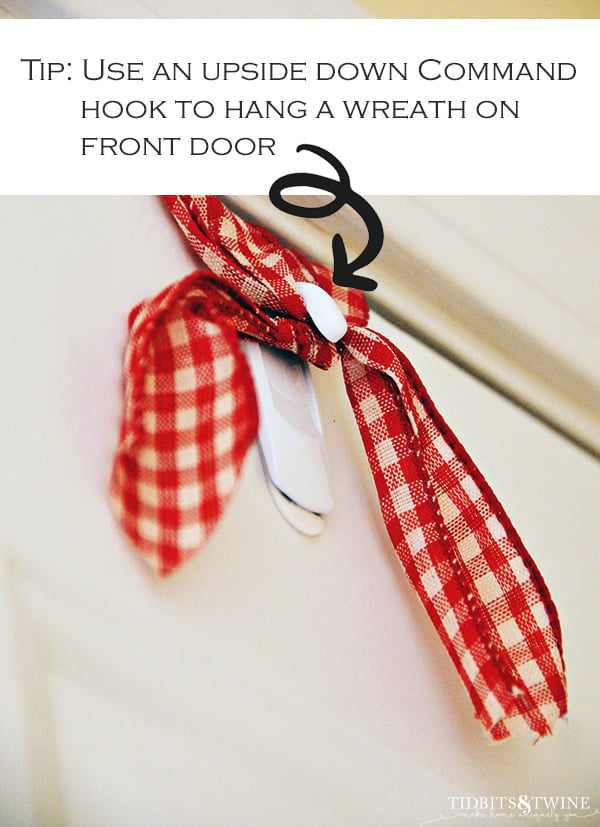 Have a wreath and want to add a bow? You can read my Fancy Bow tutorial here or watch the video below!
More Holiday Guides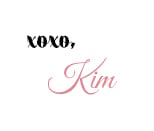 Join the Community
Let's keep in touch! Get exclusive artwork plus the latest news delivered directly to your Inbox!