Here's a look at some of the fun finds I saw at this month's antique fair, plus the one thing I purchased!
My husband and I love waking up early to hit the Alameda Point antique fair. Unfortunately (or fortunately depending on how you look at it), life has been busy lately and we haven't made it to the antique fair since April! Needless to say I was very excited for November's event.
One thing to remember is that I only show you things that I'm interested in, so this isn't at all a full representation of what's at Alameda Point. There are tons of vintage rugs, racks of clothing, boxes of jewelry, and even vendors that sell specific items like beer steins, bottles, beads, etc.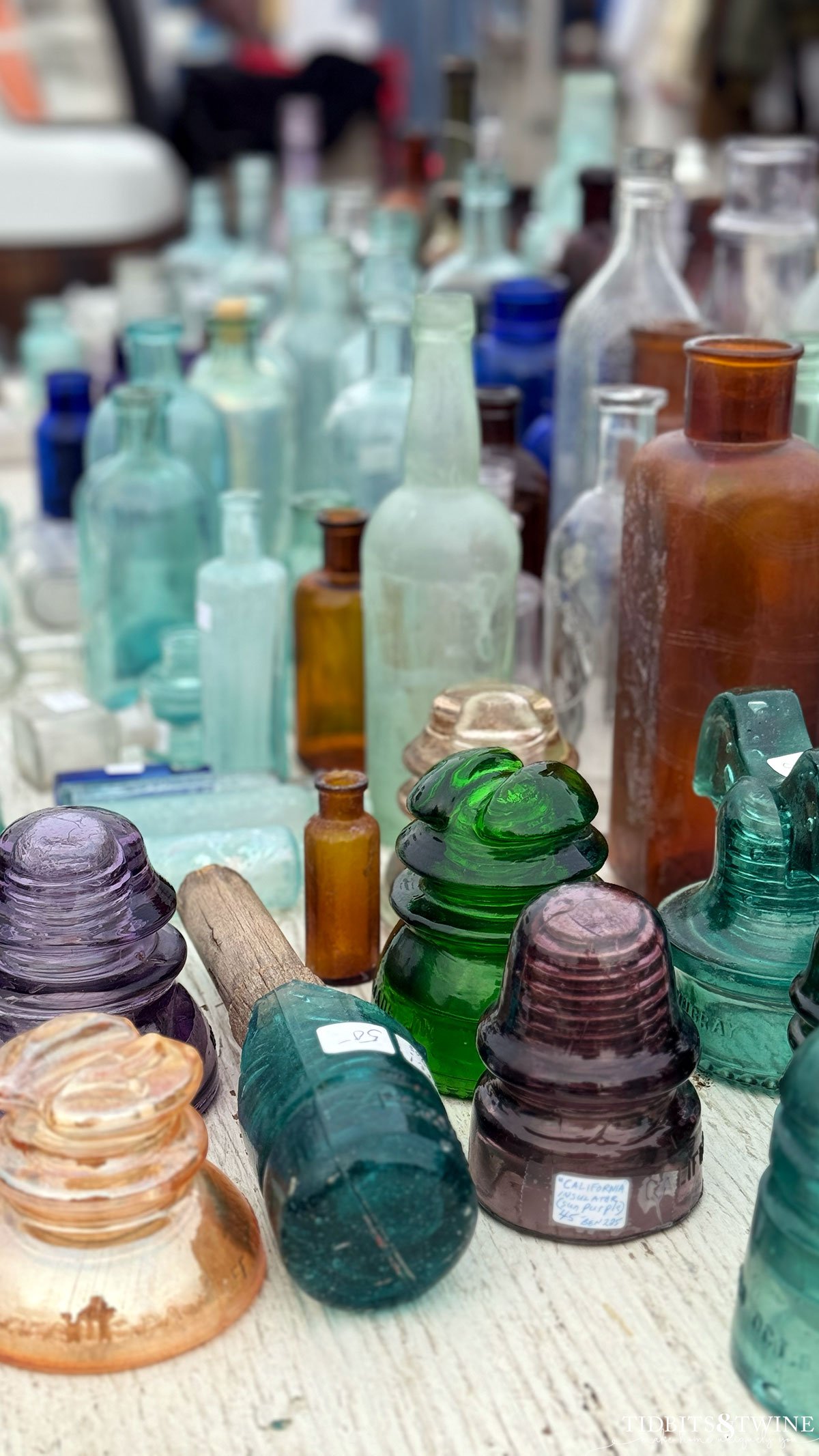 Since I tend to like European antiques, that's what I focus on mostly. In this case, I was casually looking for copper pots. Not because I cook, of course, but because I think they'll look pretty in my kitchen remodel! I was also looking for an upright basket that could hold all of my antique bread boards.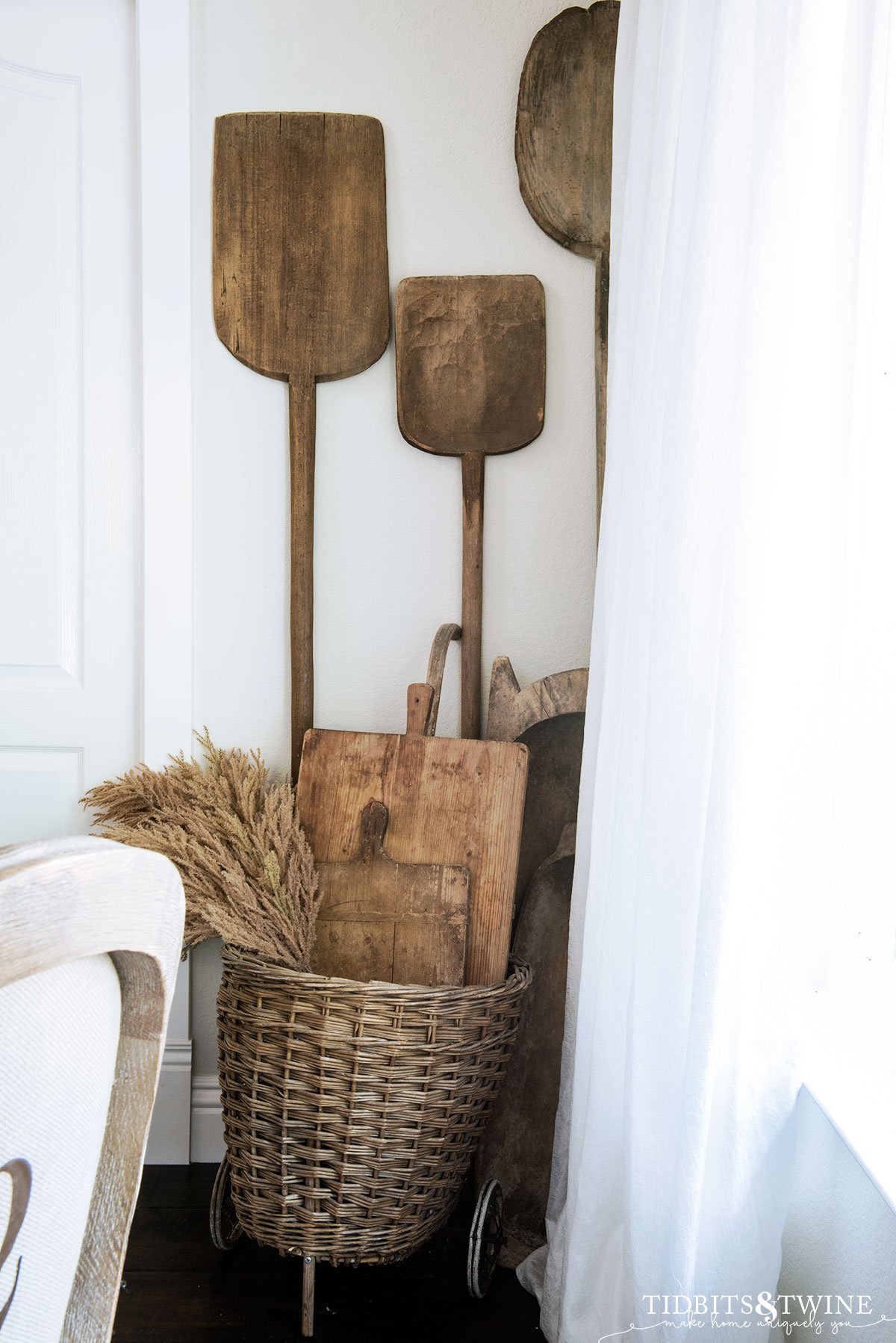 Some of my favorite vendors like Atelier de Campagne, Grenouille French Vintage, and Patine set up beautiful displays in their space. Others vendors don't have brick-and-mortar stores and only sell at antique fairs. Some bring tables and set things up for display but others just put everything on the ground for you to sort through. But never skip a booth just because it doesn't look pretty! You just never know what you'll find…
Want to learn more about my favorite antique dealers? Check out this article!
With Halloween in the rearview mirror, most vendors have skipped Thanksgiving and had their full Christmas decor on display! I don't currently collect vintage Christmas decor, but if I did, this would be the place to shop. Some vendors had entire booths dedicated to Christmas, while others had Christmas sections.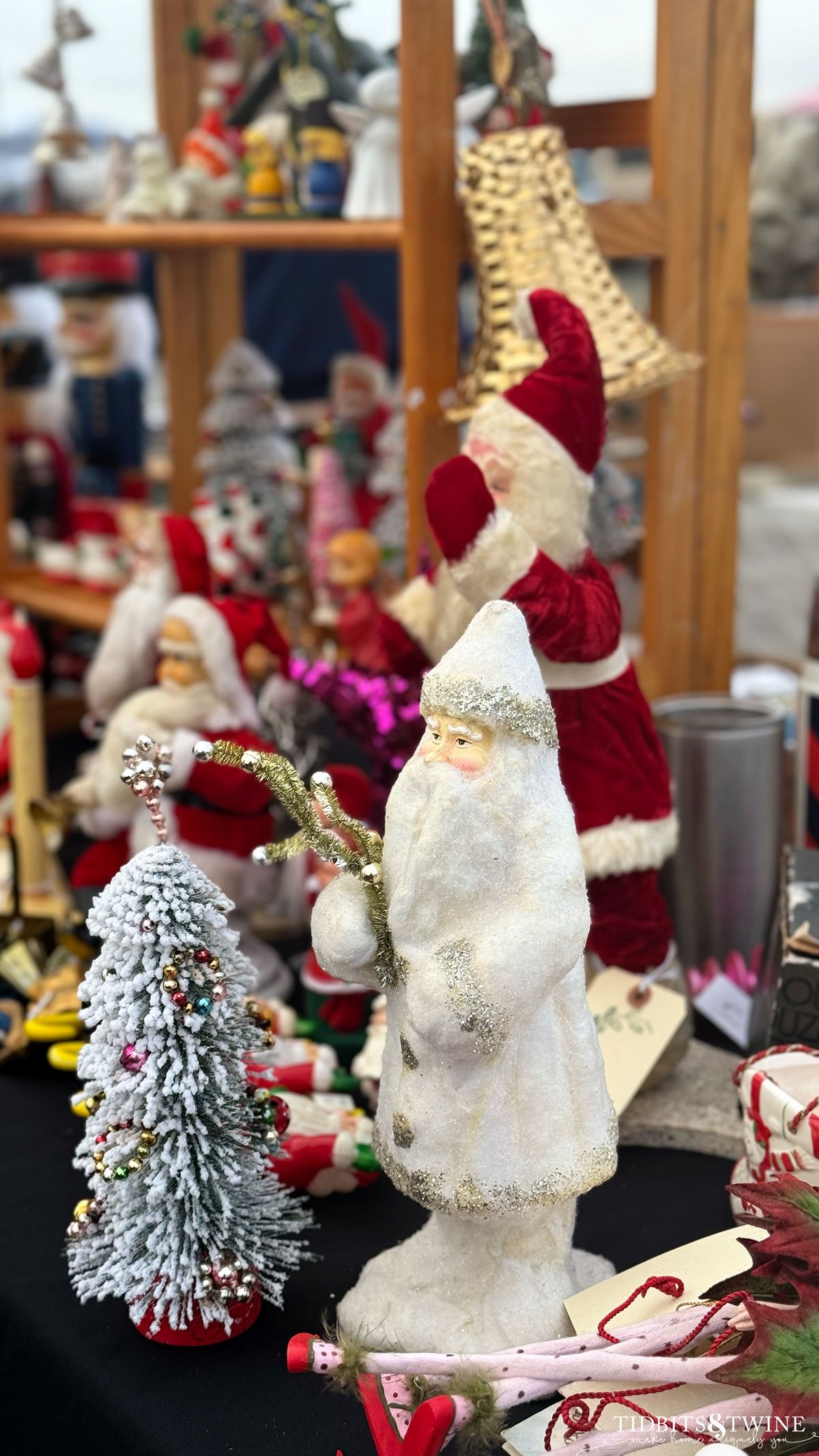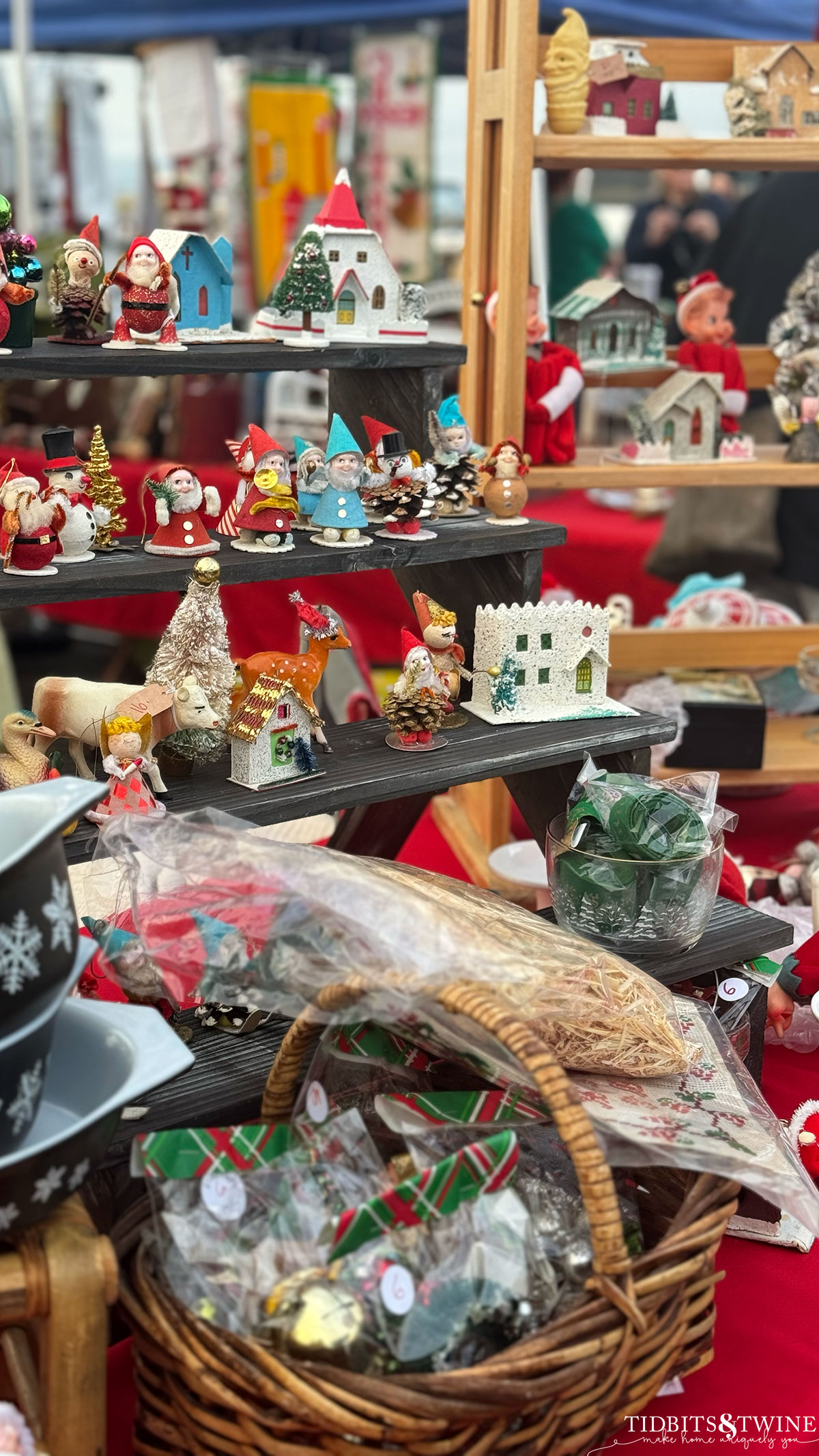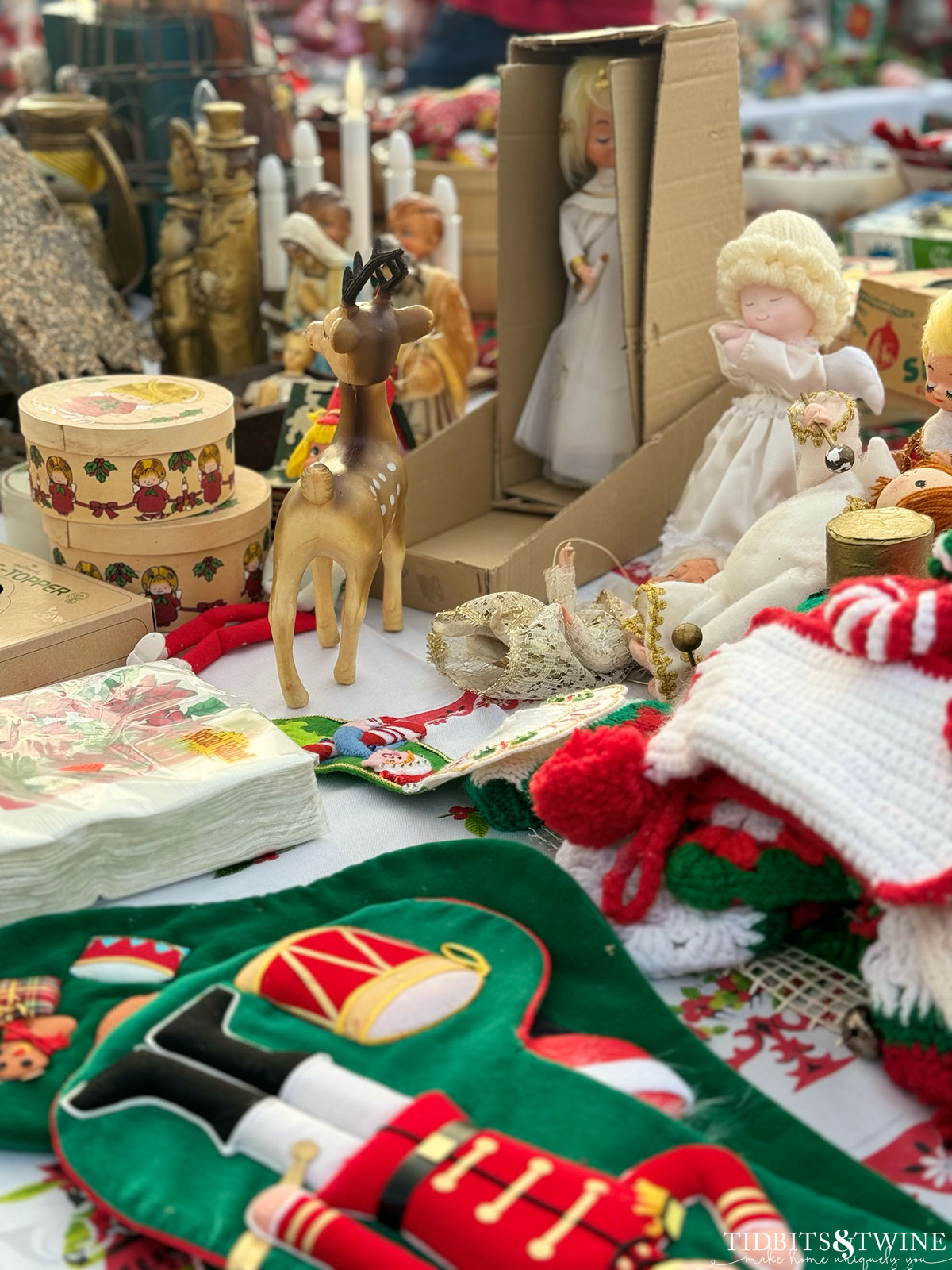 Patine had some beautiful dough bowls available, as well as wicker demijohns.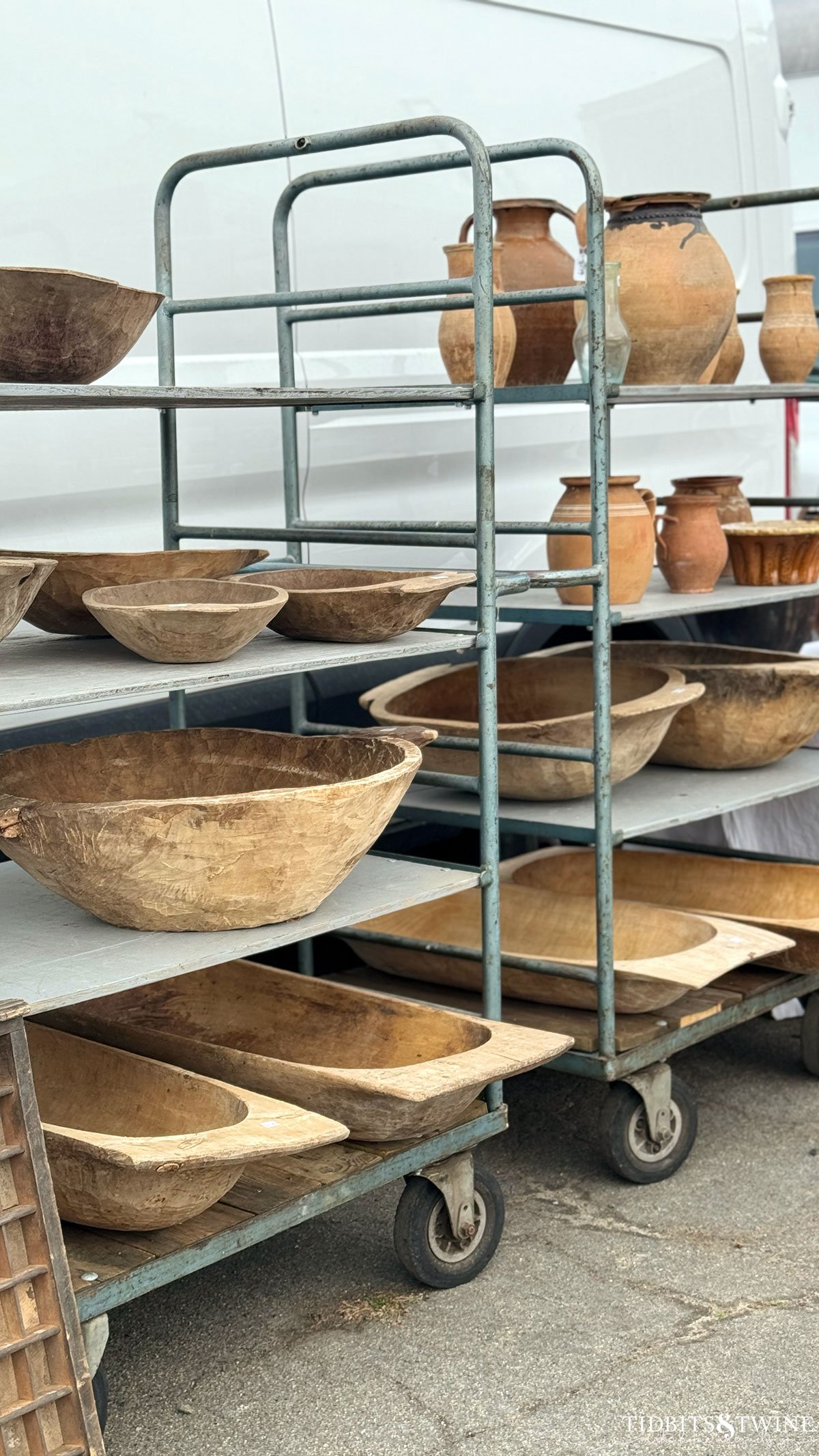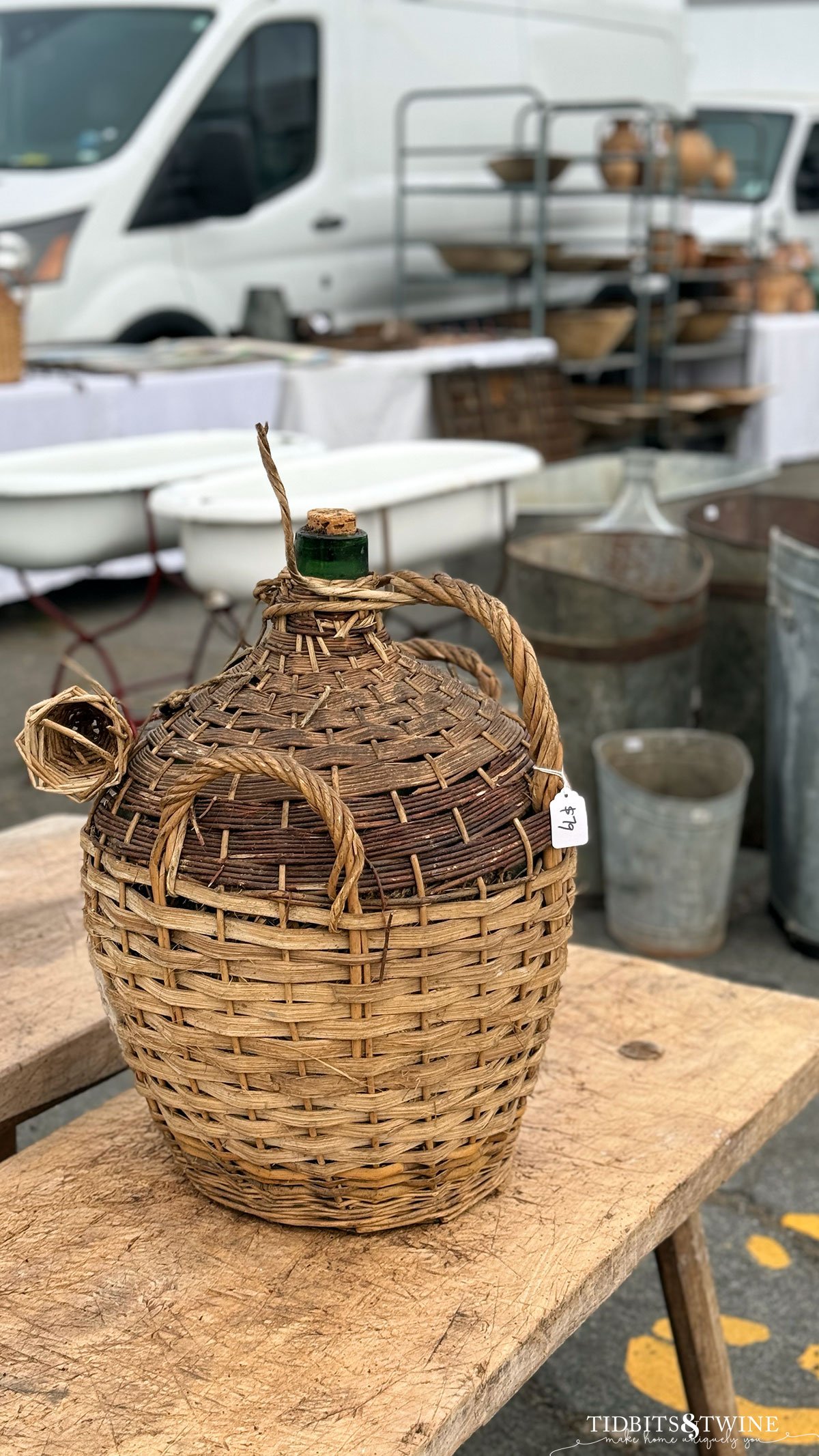 I normally love their antique grain sacks, but none caught my eye that day. They do have beautiful grain sack runners, though.
There's one vendor who specializes in lighting and she often sells beautiful crystal chandeliers like this one.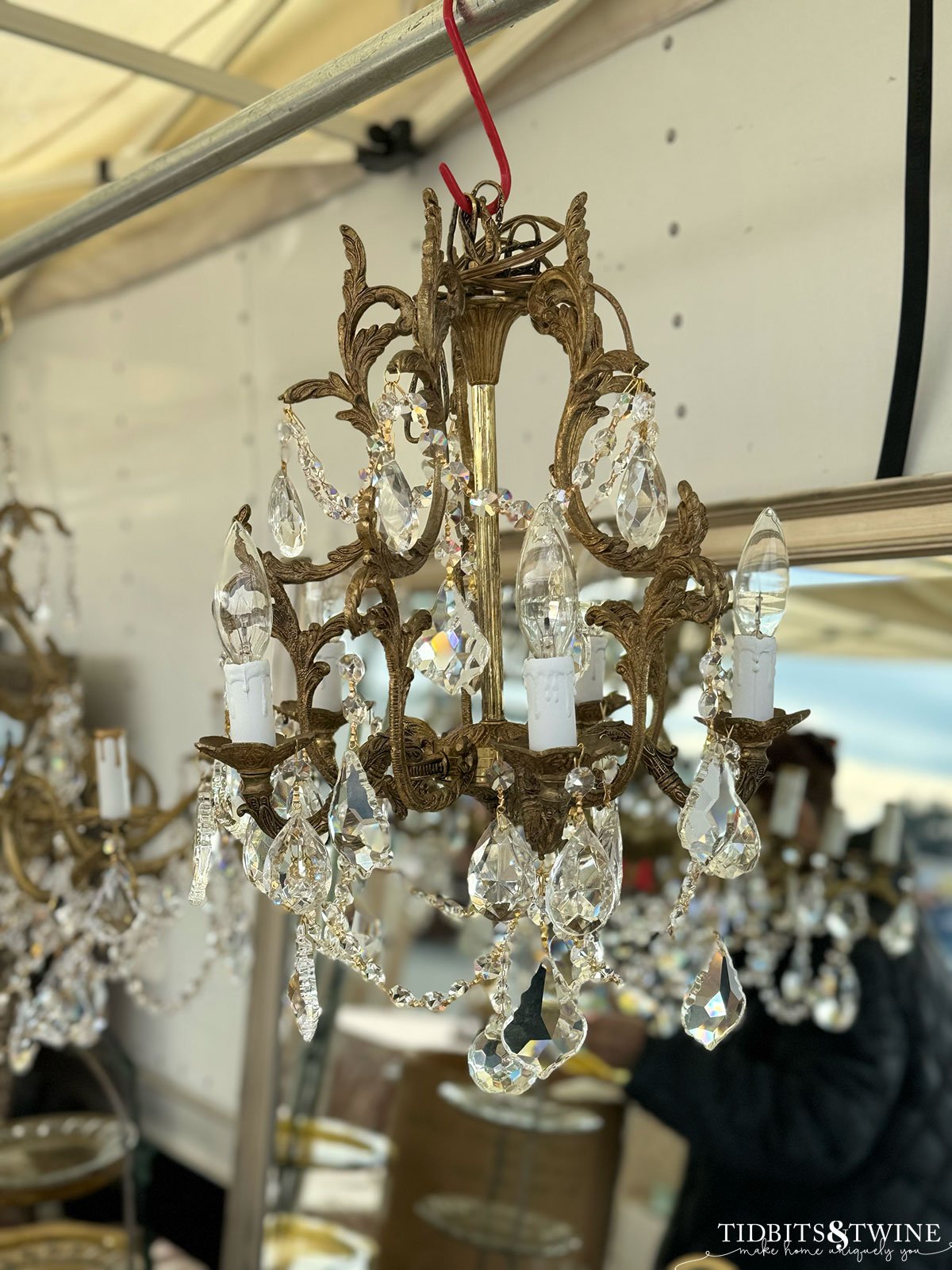 There's another vendor who sells large tables and stools made from wood. He also sells these little risers. I previously purchased one to use in my kids' bathroom.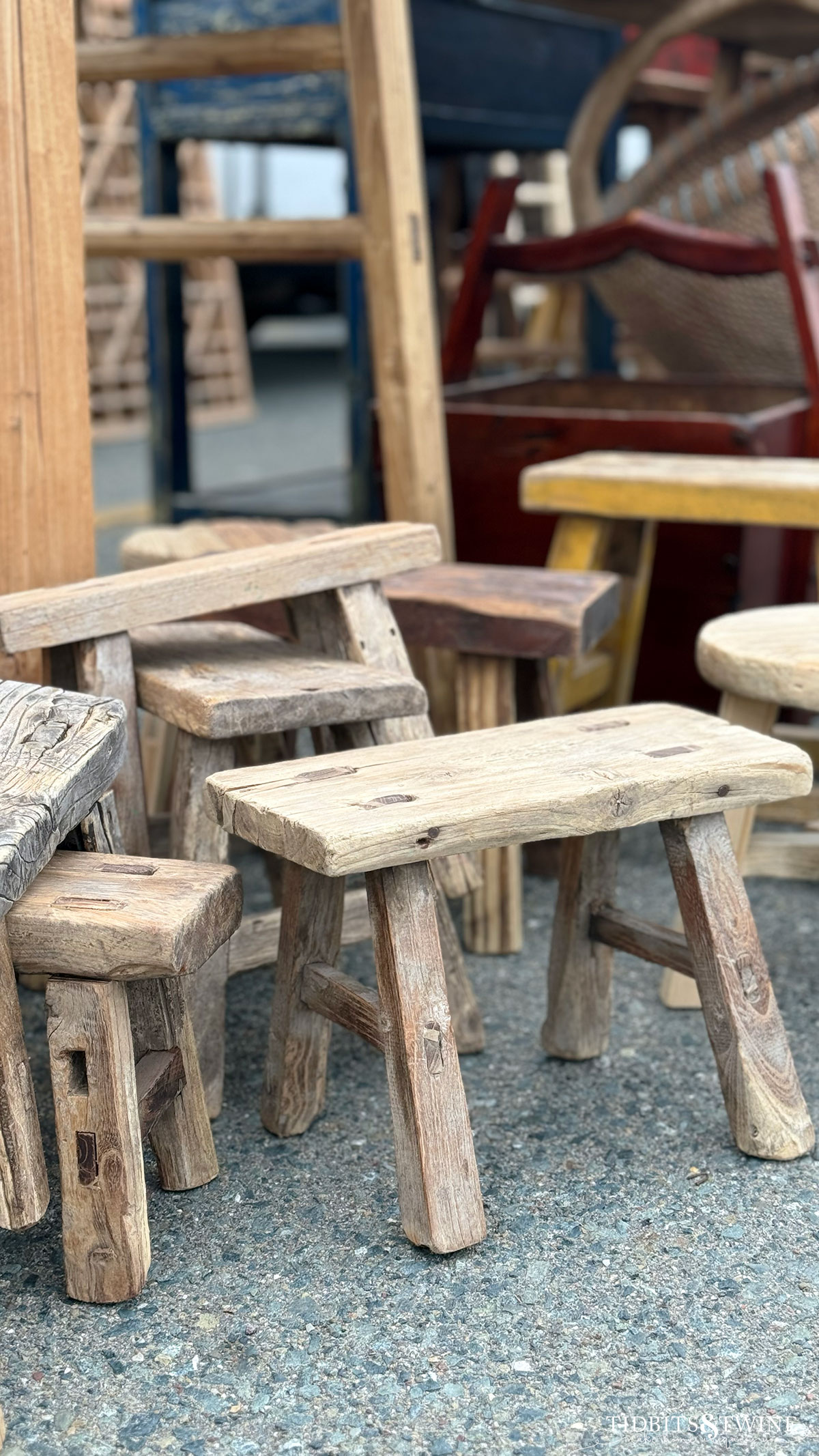 I then spied this canvas portrait. I was drawn to it but my hubby said it was creepy. Honestly, I love antique artwork, though! I find it much more interesting than today's mass produced pieces that I see in stores. Plus, sometimes you can get a great price on a piece and just use it for the frame!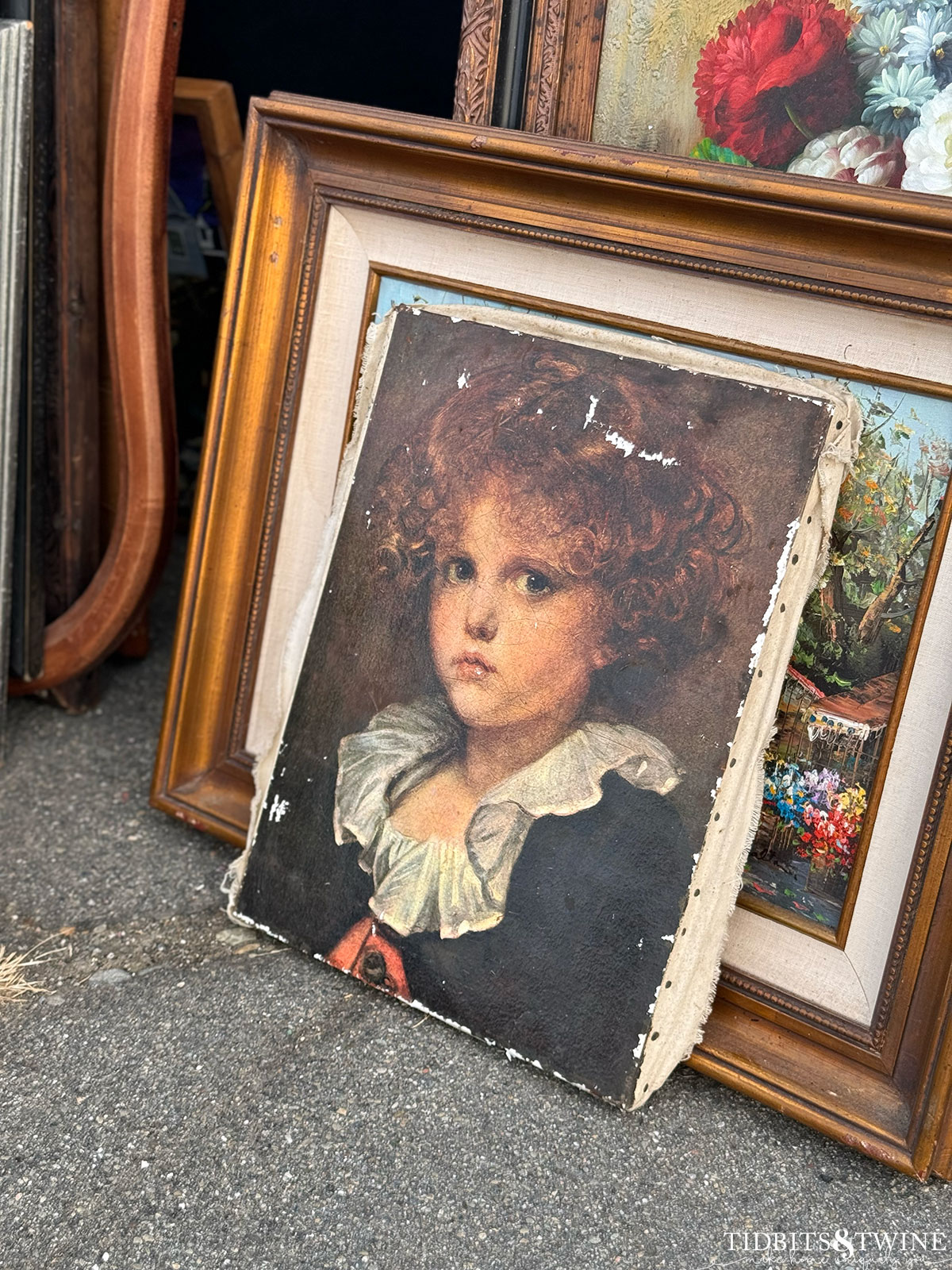 Marina Natalia is one of my all-time favorites and she always has the most beautiful things. Her new container just arrived and she'll have her latest things available at her Thanksgiving barn sale! So if you're in California for the holiday, check out her Instagram for sale info.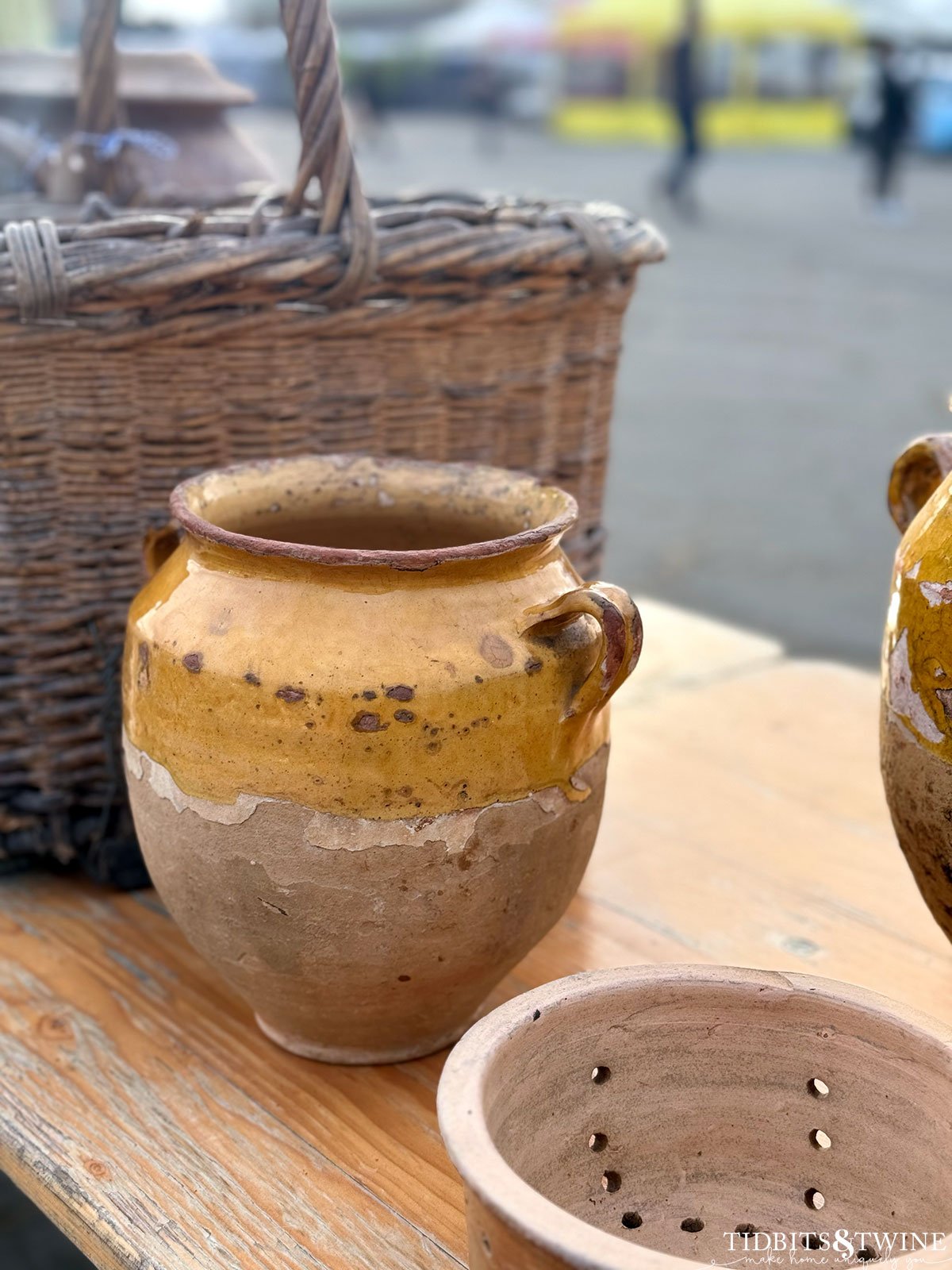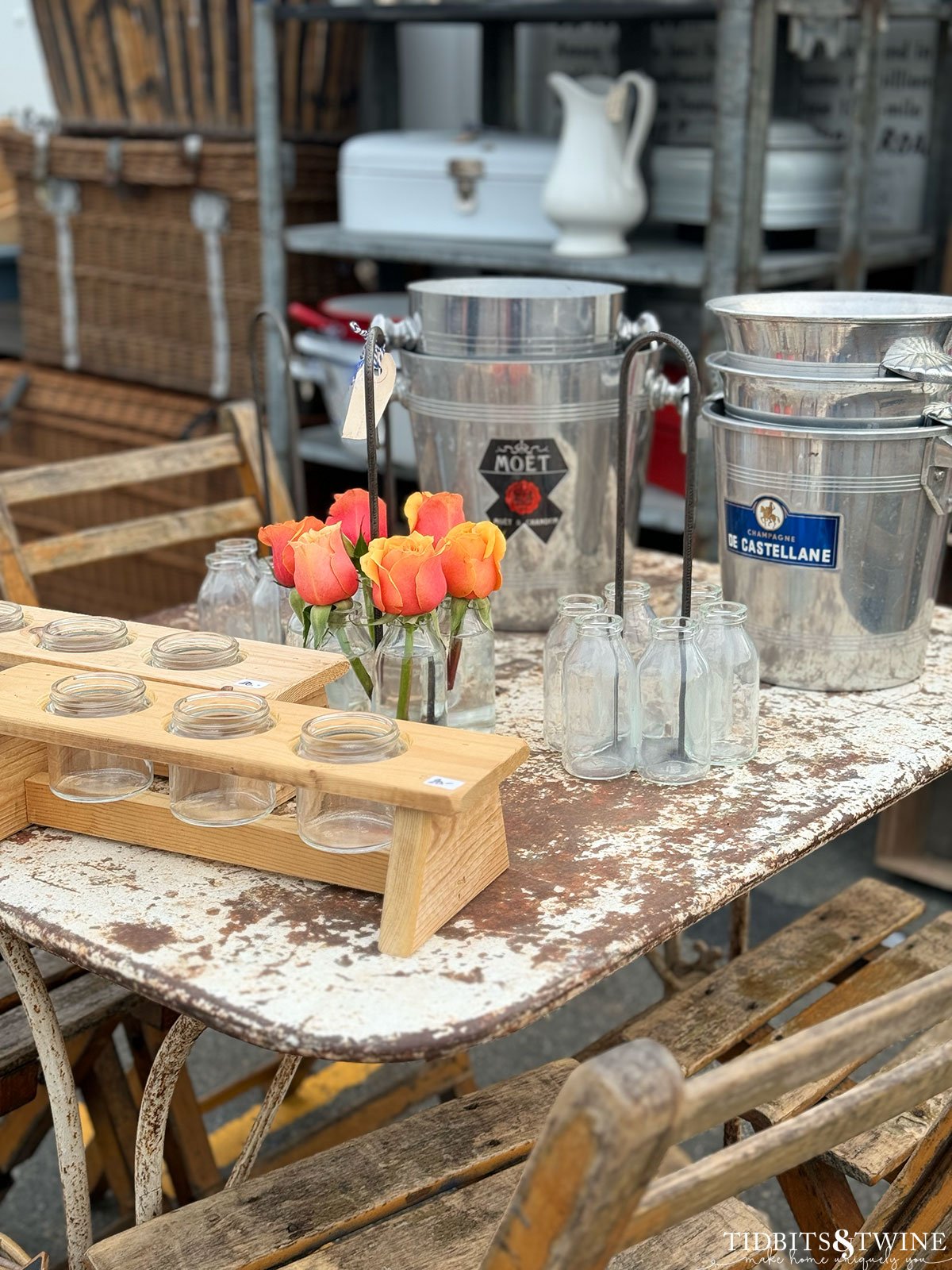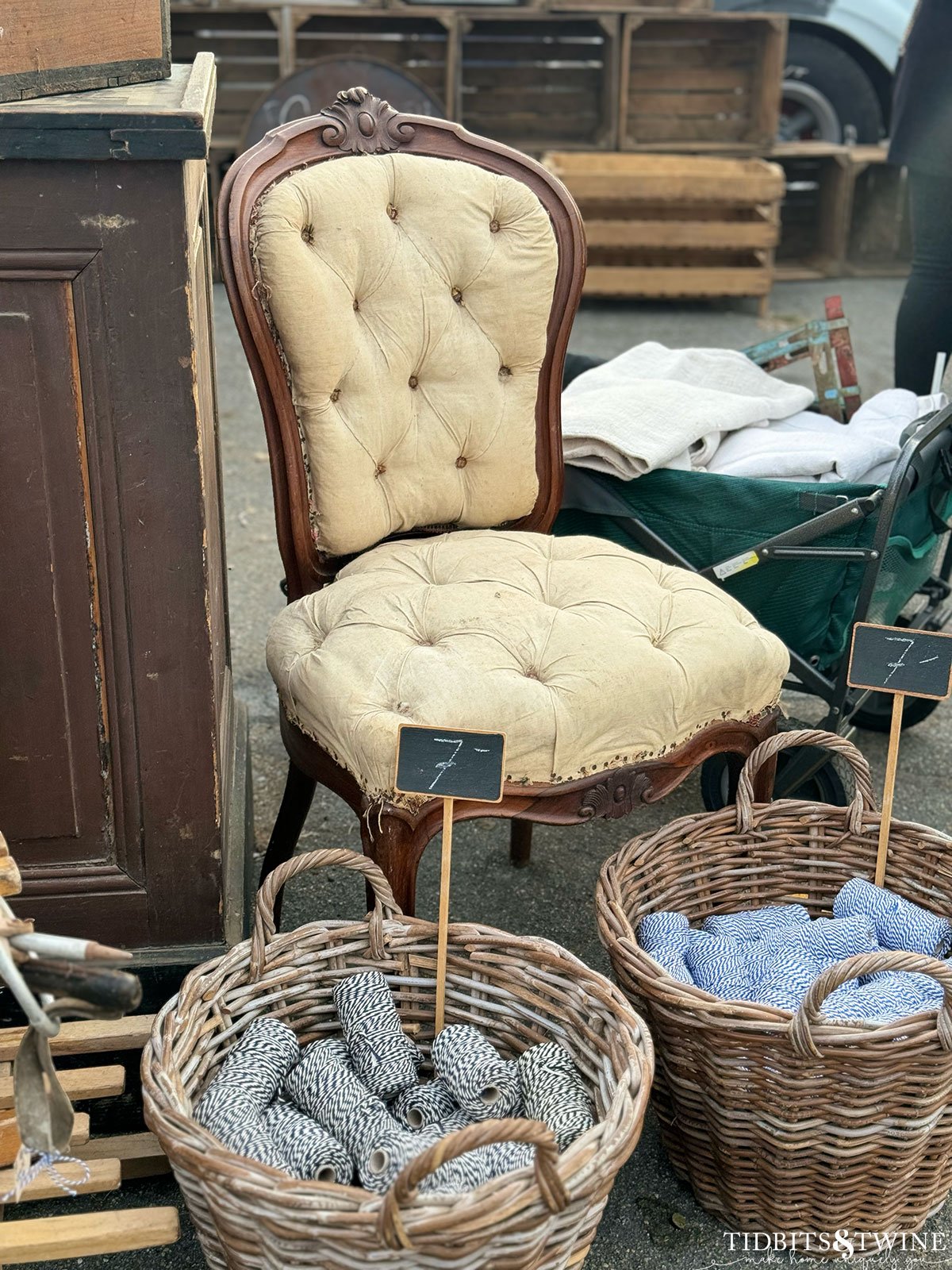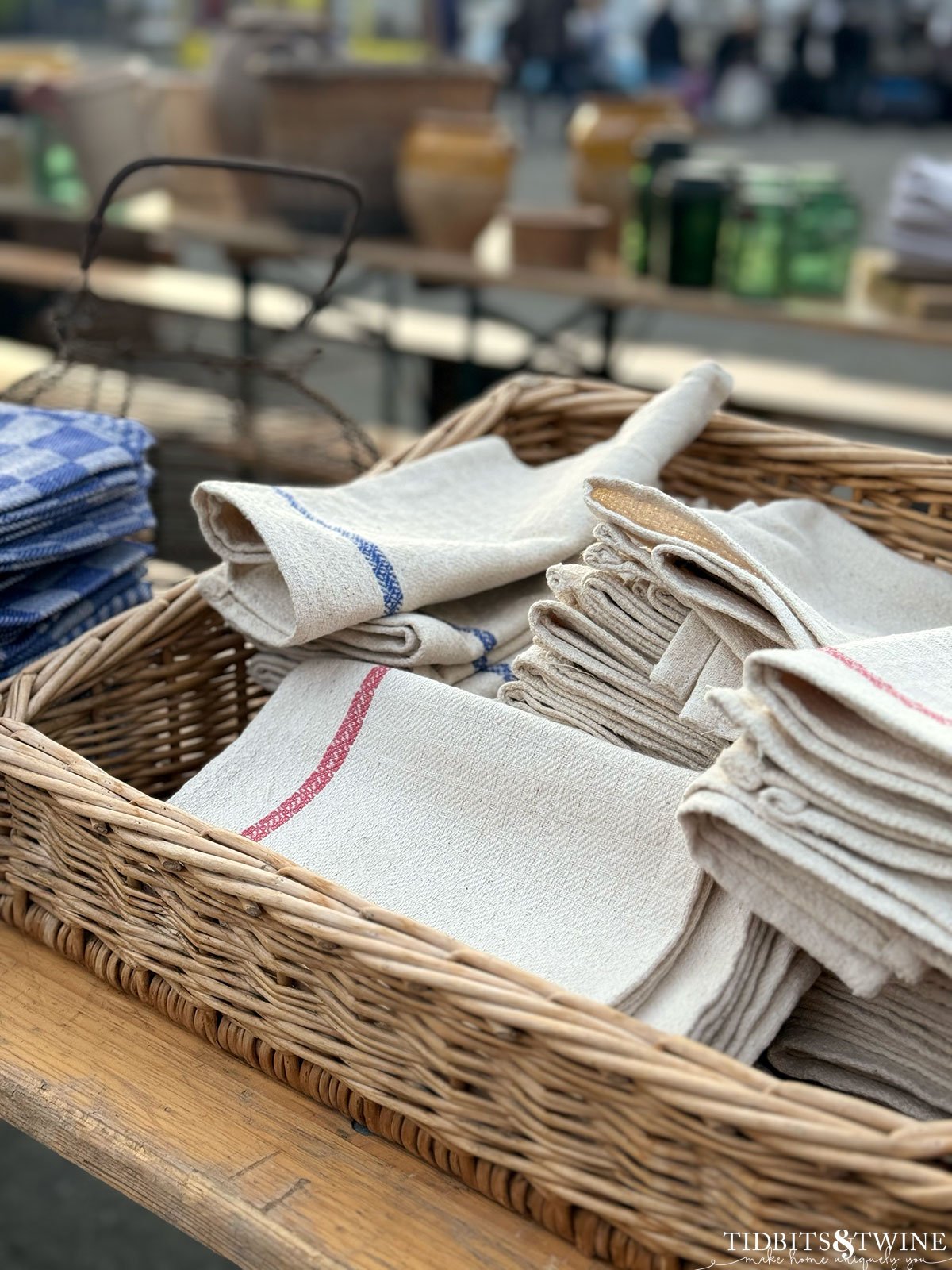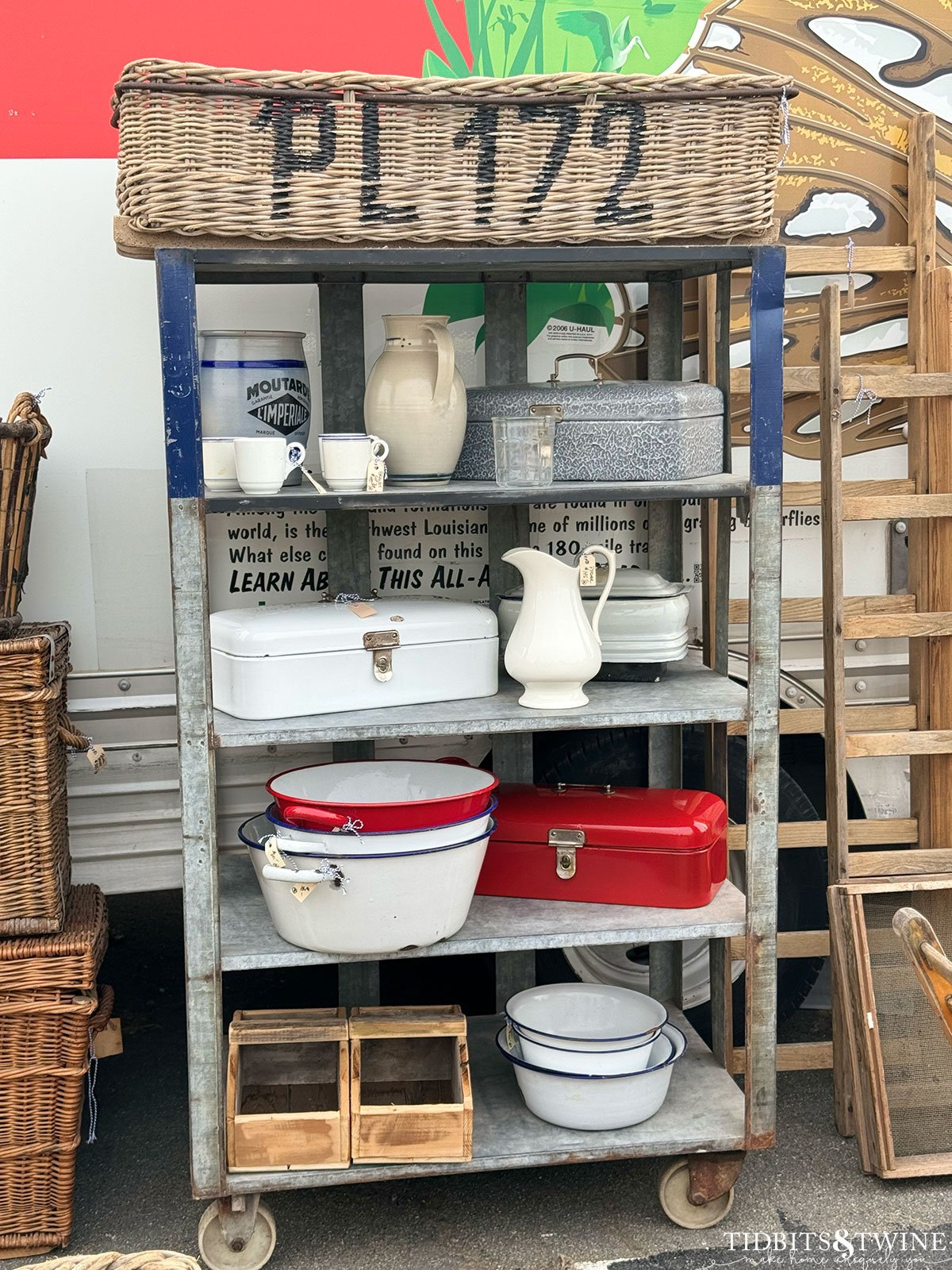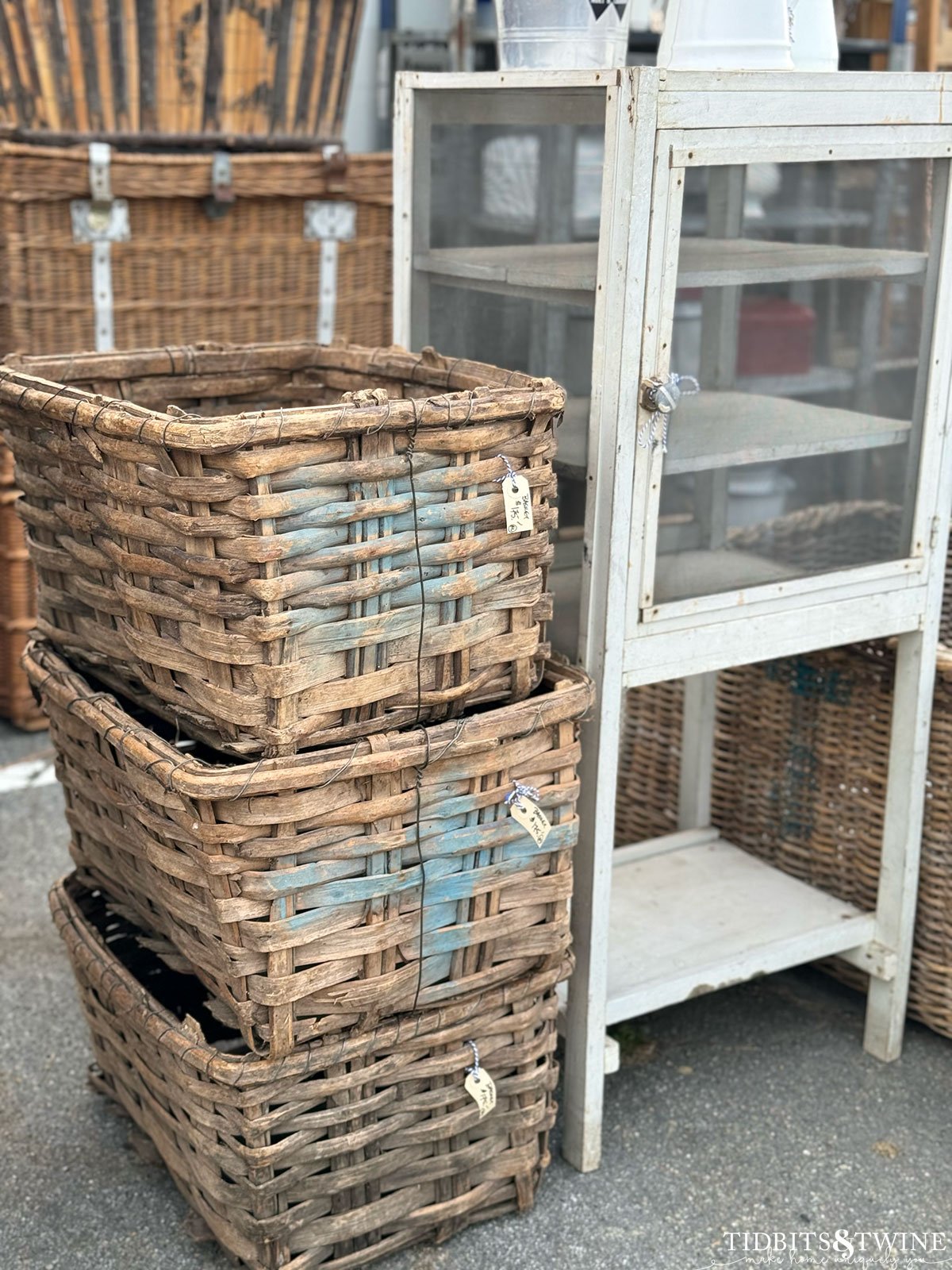 At another booth, I honestly had to pull myself away from this chair because I was instantly in love with it. Look at that gorgeous blue velvet upholstery and Gustavian style frame! Another chair is the last thing I need, but she's oh so pretty!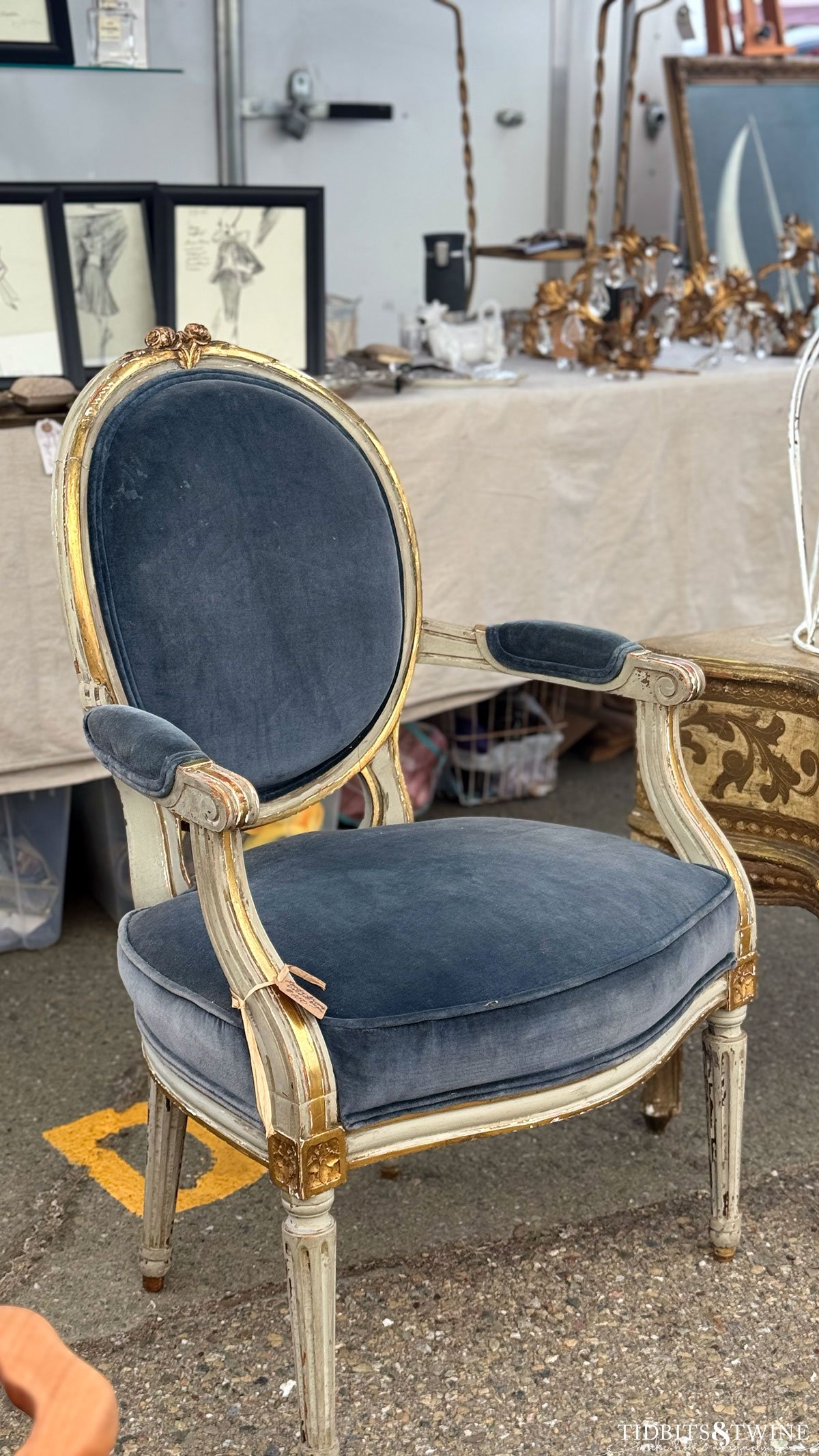 Remember what I said about not ignoring vendors that don't have pretty displays? Case in point below! This basket was just sitting on the ground and it's an amazing find! It's also ginormous. It can be difficult to tell the size in the photo, but look at the size of the basket compare to the chairs behind it and you can tell how large it is!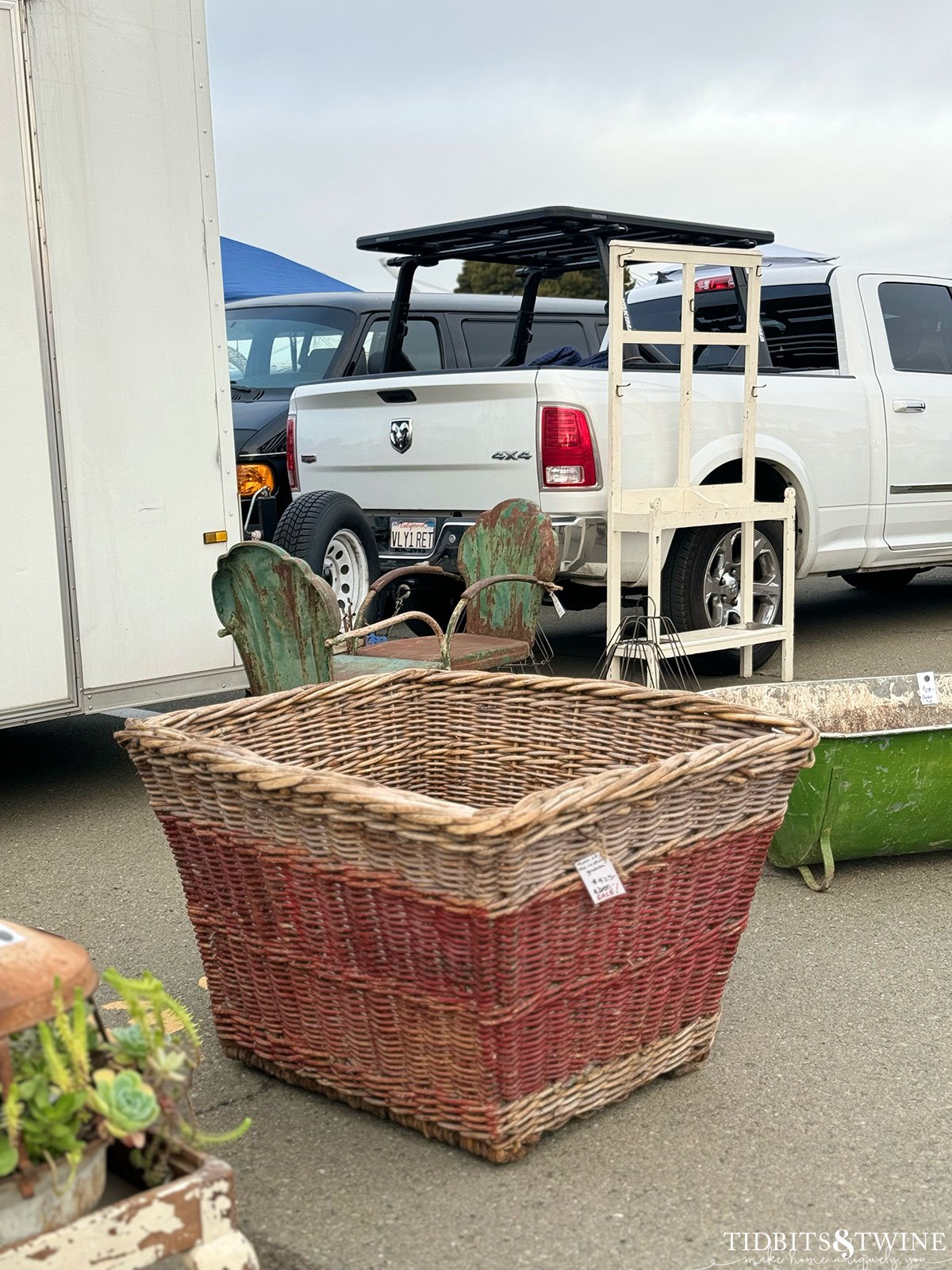 Just as I was about to call it a day, I saw these urns sitting in a booth with industrial tables. They were just all by their lonesome! I inquired about the price expecting them to be way to expensive for me since iron urns are very costly. To my surprise they were $200! FOR THE PAIR! That is an unheard of price and I just couldn't pass them up. (For reference here's a similar pair selling on 1stDibs for $3,500!)
I'm planning to plant them in Spring and just add them to the back patio with some of my other garden pots.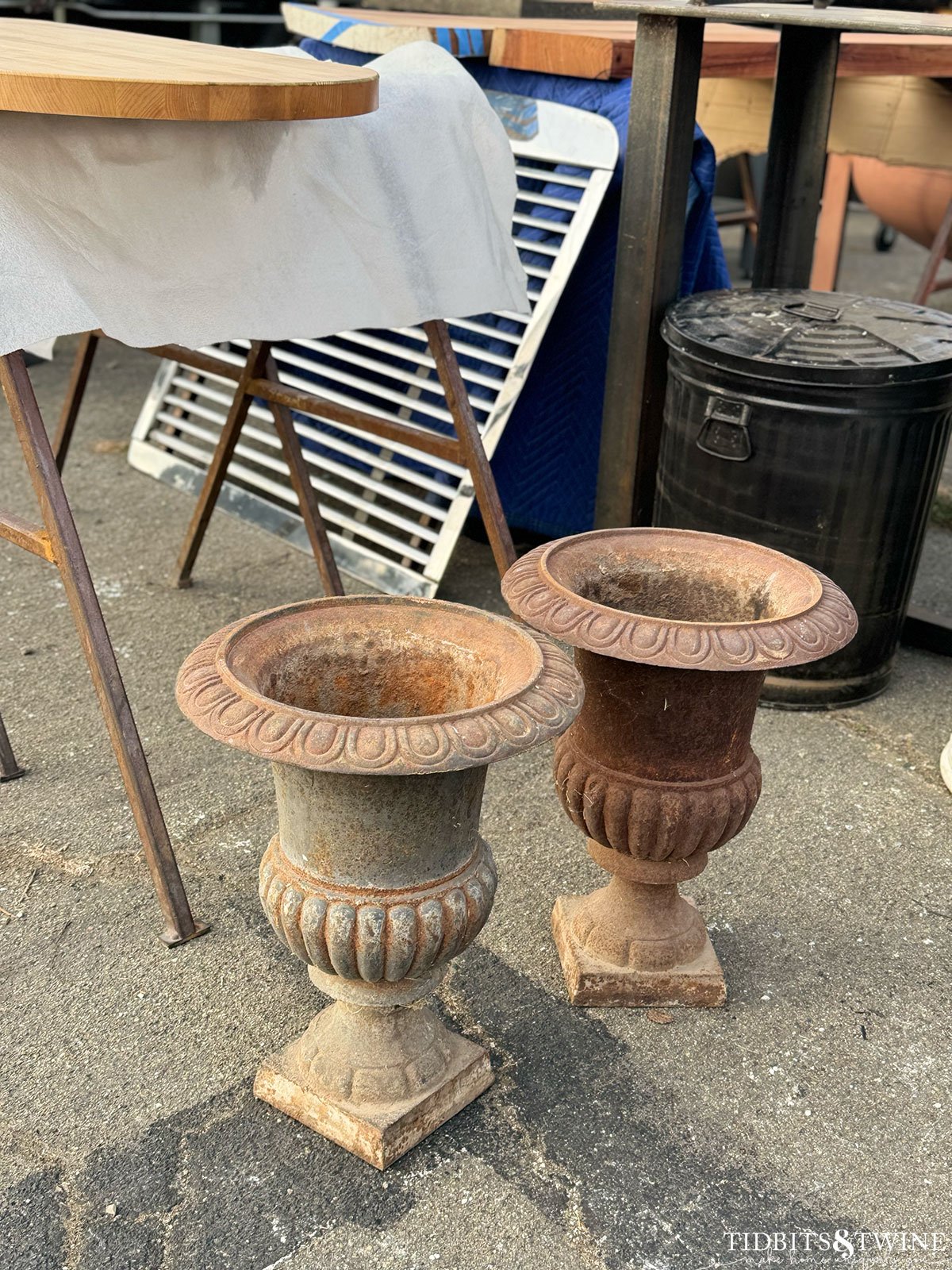 Join the Community
Let's keep in touch! Get exclusive artwork plus the latest news delivered directly to your Inbox!