Achieve the look of antique brass with European Gold Rub n Buff! This is a designer's secret for an easy DIY to update the look of almost any solid surface without breaking the bank.
If you're like me, you might change your mind over time about metal finishes. Or maybe you moved into a home with shiny 80s gold and you want the sleek look of brushed nickel.
All of these are possible without replacing your items!
In my case, I'm redoing my guest bedroom and wanted to change out some of the black and bronze colors to a beautiful, antique gold. Yes, there are tutorials about taking gold spray paint and adding dabs of black to age it, but that requires a lot of effort, skill, and a place to spray paint!
I have a much simpler solution. It's a bit of a designer secret. It's a product called Rub n Buff.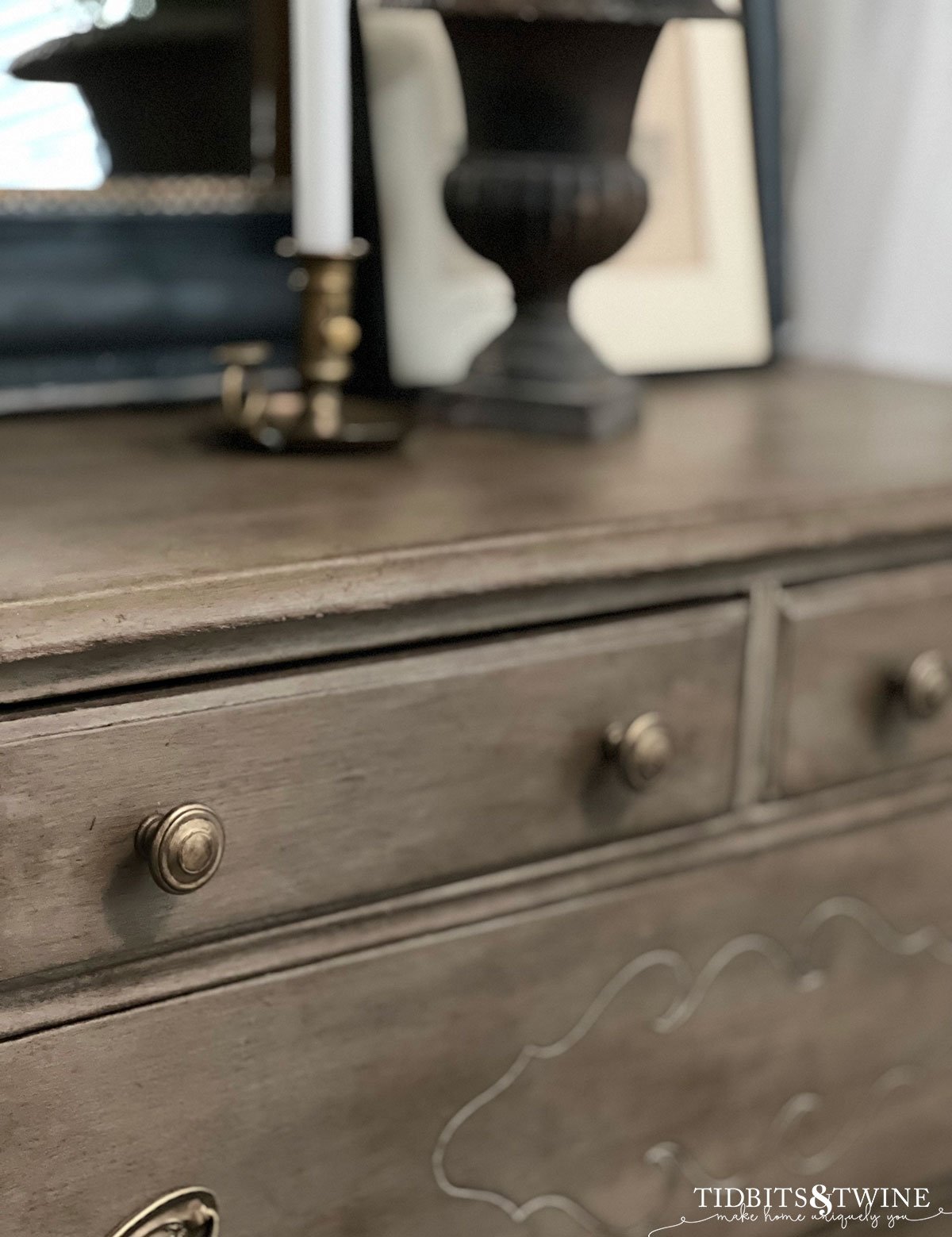 What is Rub n Buff
According to the manufacturer's website, Rub n Buff is "Formulated from Carnauba waxes, fine metallic powders, and select pigments for a finish no paint can duplicate."
Let me assure you. They aren't lying.
As a user, what truly makes Rub n Buff unique if you want to create a metallic look, is the nuance and depth of the finish. Unlike paint which can look flat (or sometimes flat with sparkles), Rub n Buff creates the true multi-dimensional look of metal.
Rub n Buff comes in a small 1/2 fl oz tube and runs anywhere from $5-$10 per tube depending on color and whether you purchase 1 or a set.
Now, this might seem like a lot of money for a tiny tube, but you will be AMAZED at how far this one tube will stretch!!!


What Can Rub n Buff Be Used On?
This is the best part. Rub n Buff can be used on almost any solid surface! This includes plastic, wood, metal, glass, etc.
No priming or sanding is necessary, as the wax readily adheres to the surface. The wax creates a very thin layer, so it will mimic the texture of the surface underneath. So, if you have a rough surface but want a smooth finish, then you might want to sand to start with a smooth surface, but that is up to you and not necessary.
Great Ideas for Rub n Buff
What I love about Rub n Buff is that it can literally save you money! If you have an item but you want to change the finish, just use Rub n Buff. Or maybe you can't find something in the exact finish you want. Well, you can still get it and just change the color.
Here are some great ideas for where to use Rub n Buff in your home:
Sconces
Picture frames
Cabinet hardware
Curtain rods
Mirror frames
Door knobs
Furniture with relief patterns
Candlesticks/candle holders
Vases
Lamps
Decorative trays
Faucets (the wax is water-resistant!)
Does Rub n Buff Need to Be Sealed?
No! You don't need a topcoat or sealant on top of your project. Since it's a wax-based product, to give it a more durable finish, you can buff your finished item with a soft cloth. I don't happen to like shiny metal, so I've never actually buffed mine.
Does Rub n Buff Wear Off Over Time?
Technically, Rub n Buff is not considered permanent. That being said, it is extremely durable and I've personally never had it wear off and I've used it for cabinet hardware.
If you scratch it with a hard surface, you might see it scrape off, but it doesn't chip or peel. If you do get a scratch or wear marks, though, you can just apply a bit more and blend it right in! Because Rub n Buff goes on in such a thin layer, it isn't like paint that will show a difference in thickness between the original and the repair.
Rub n Buff Colors
Rub n Buff comes in a variety of colors ranging from silvers, white, black and a variety of golds.
Spanish Copper
Patina
Silver Leaf
Ruby
Antique Gold
Grecian Gold
Autumn Gold
European Gold
Gold Leaf
Antique White
Ebony
Pewter
Gold Rub n Buff Colors
Jenna Sue at the Jenna Sue Design Co. tested out the golds on a set of black plastic spoons and created a beautiful visual comparing the gold colors.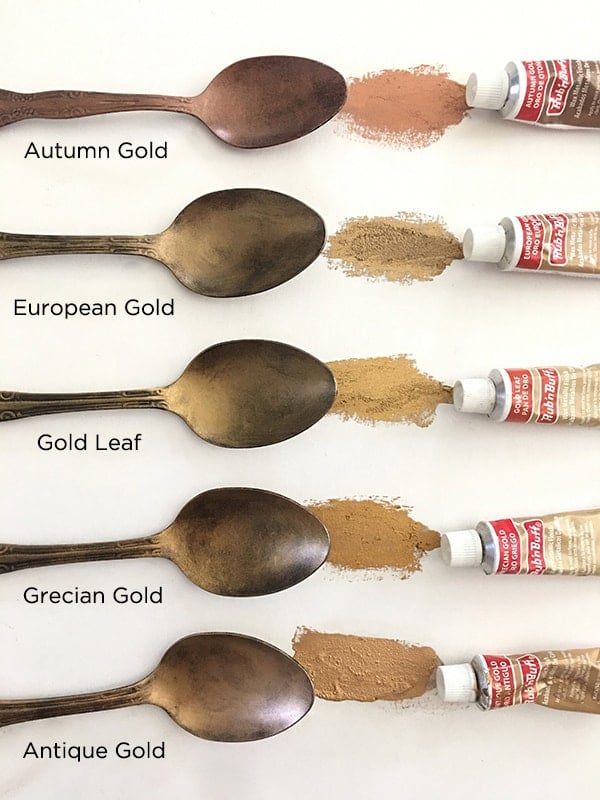 Today I'm just going to focus on their gold colors. Since I wanted the look of antique brass, I first purchased Antique Brass Rub n Buff (makes sense, right?). I discovered quite quickly, though, that it was more yellow than I wanted. I wanted a bit more brown. Next, I tried European Gold and that was the winner!
European Gold Rub n Buff Tutorial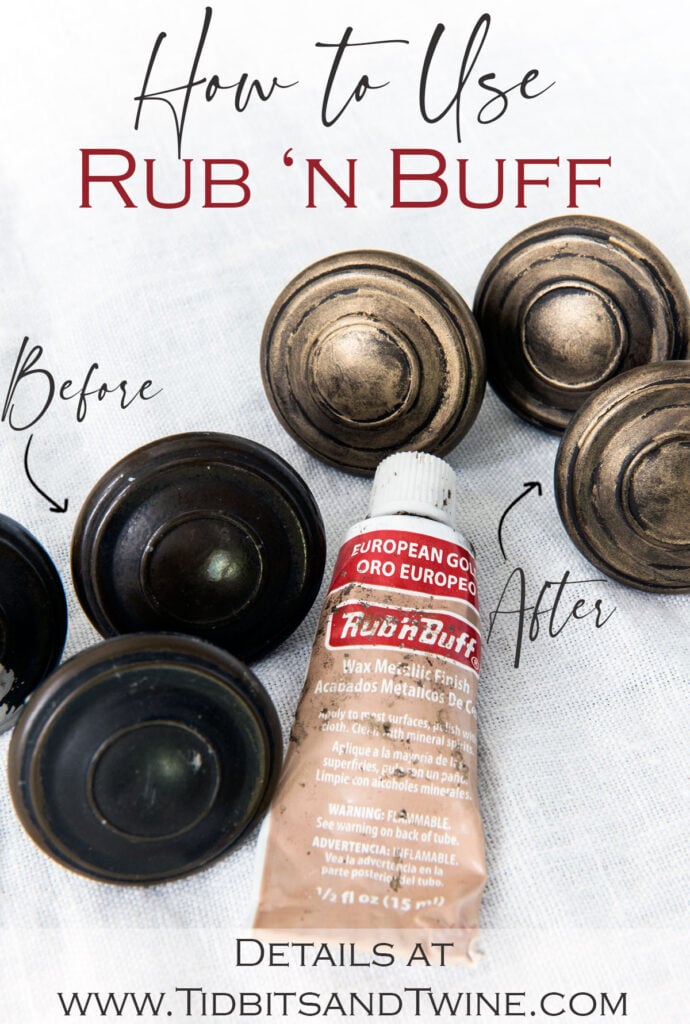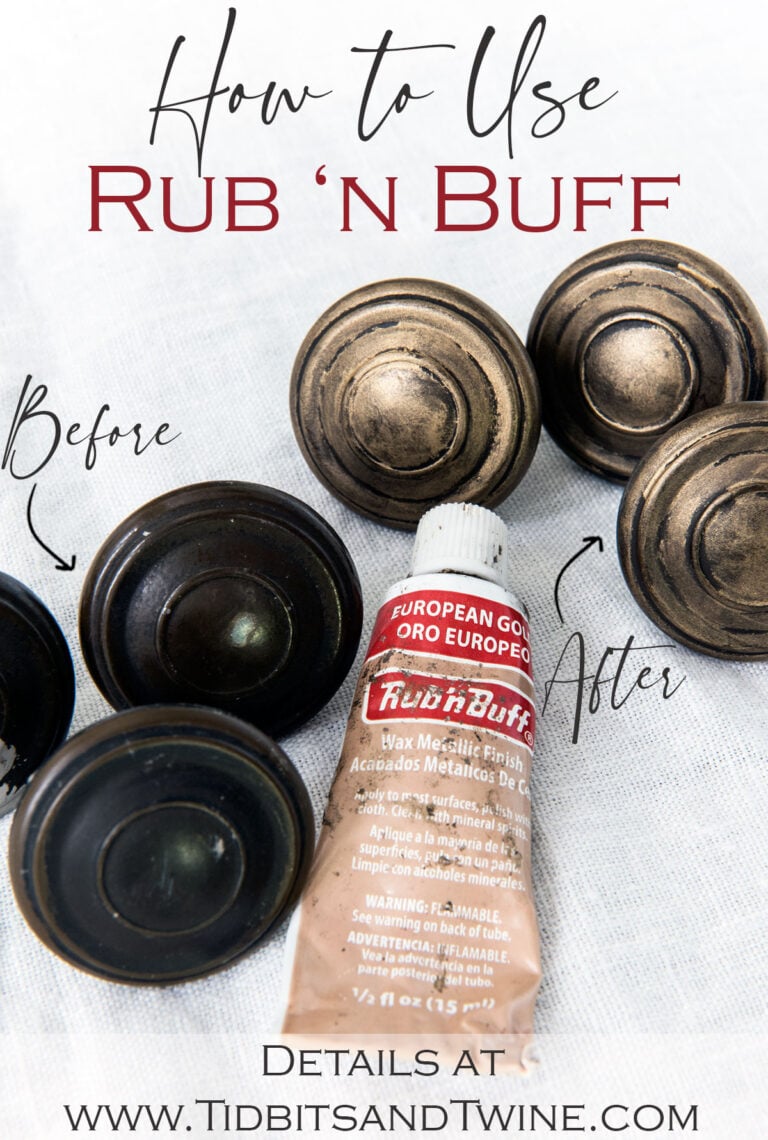 Supplies
Painter's tape (optional depending on the project)
Latex gloves (to keep your hands clean)
Q-tip or small brush (optional, for small crevices)
Rub 'n Buff in the color of your choice
Lint-free cloth
Cabinet knobs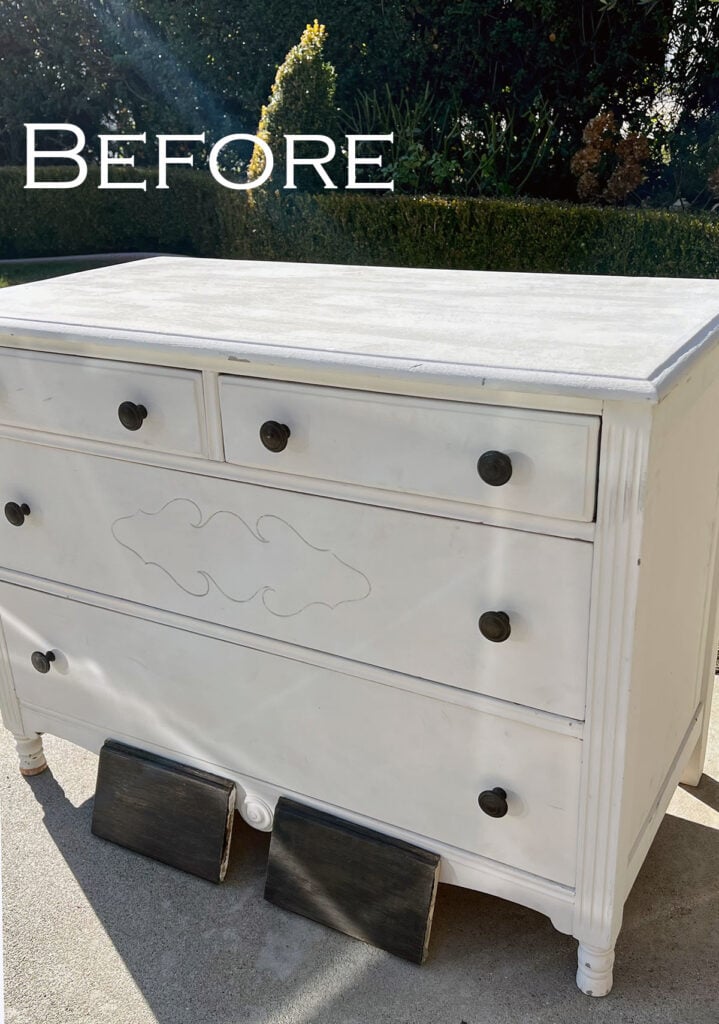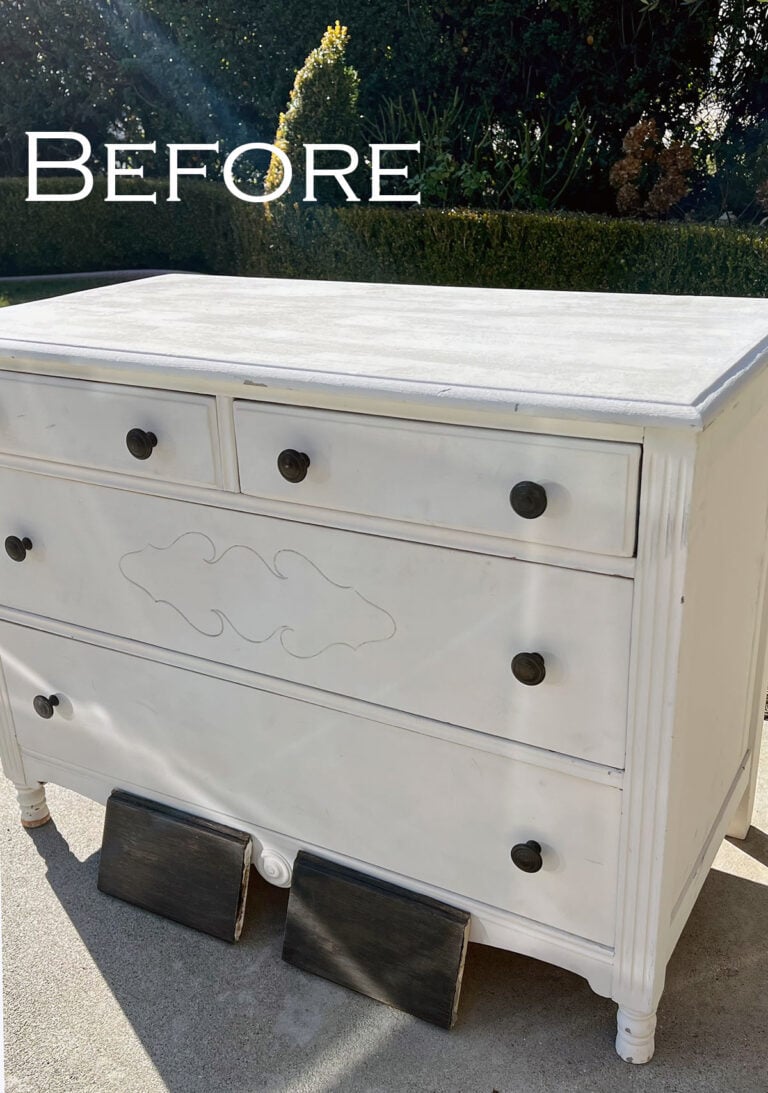 How to Use Rub n Buff Step-by-Step Guide
Prepare your surface

Make sure it's clean and dry. Use painter's tape to cover any areas that you don't want to transform.
2. Put on latex gloves
This is to protect your hands because Rub n Buff is hard to get off if you get it on your hands. It does come off with dish soap and a stiff brush, though.
3. Put a small dab of Rub n Buff on
A little goes a long way so start with a small amount and add more as necessary. Work it around in a circular motion.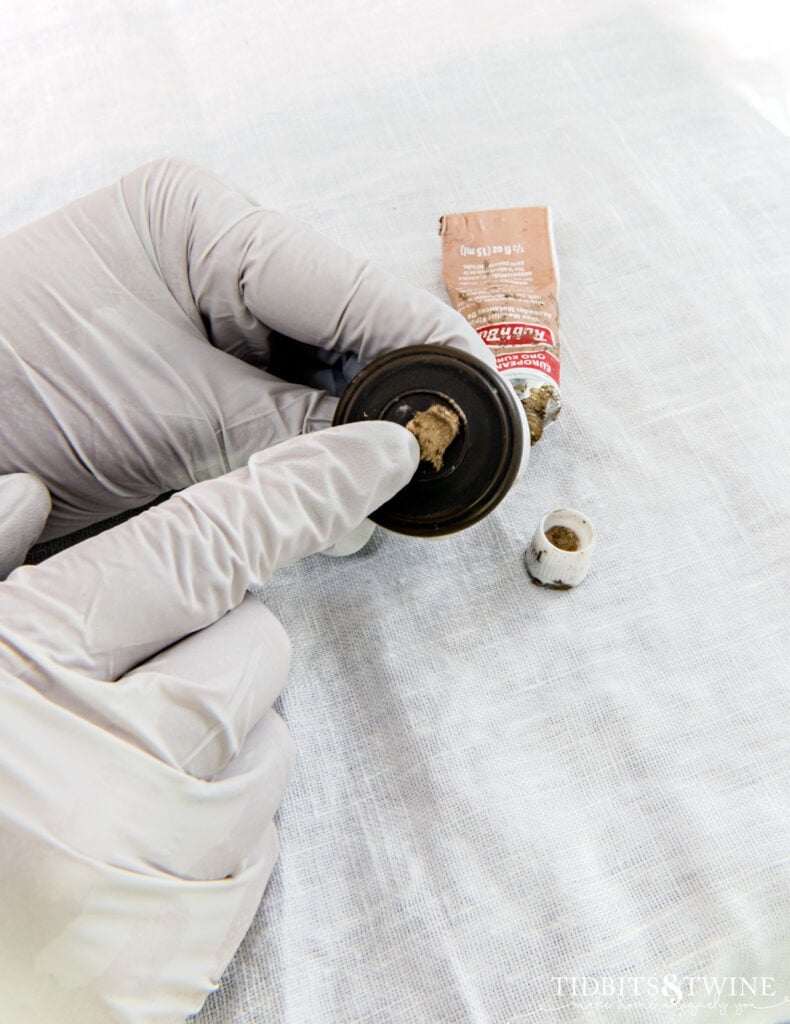 4. Use your finger or a small brush and work the Rub n Buff around in a circular motion.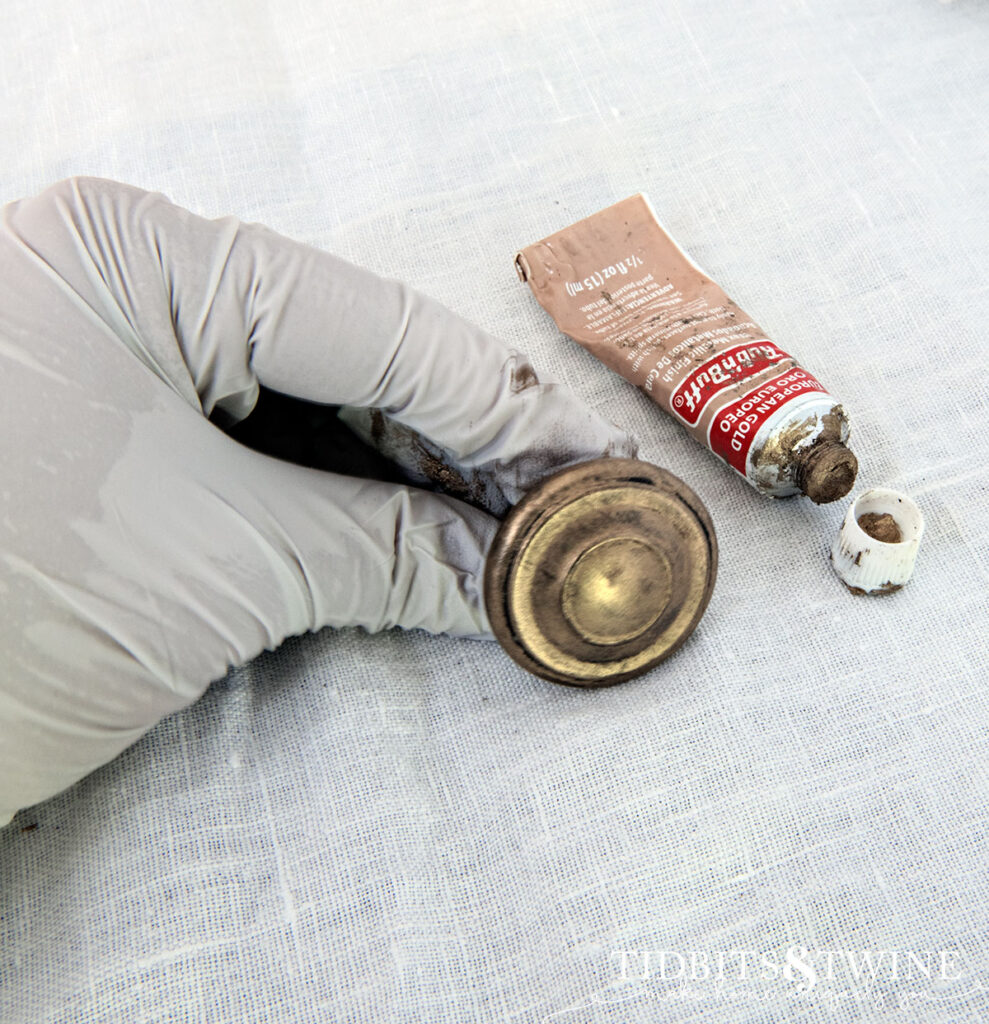 5. Add a second coat if necessary
Now I wanted my handles to look a bit aged and as if the color had worn off over time. For this reason, I only did one coat and allowed some of the bronze to show through.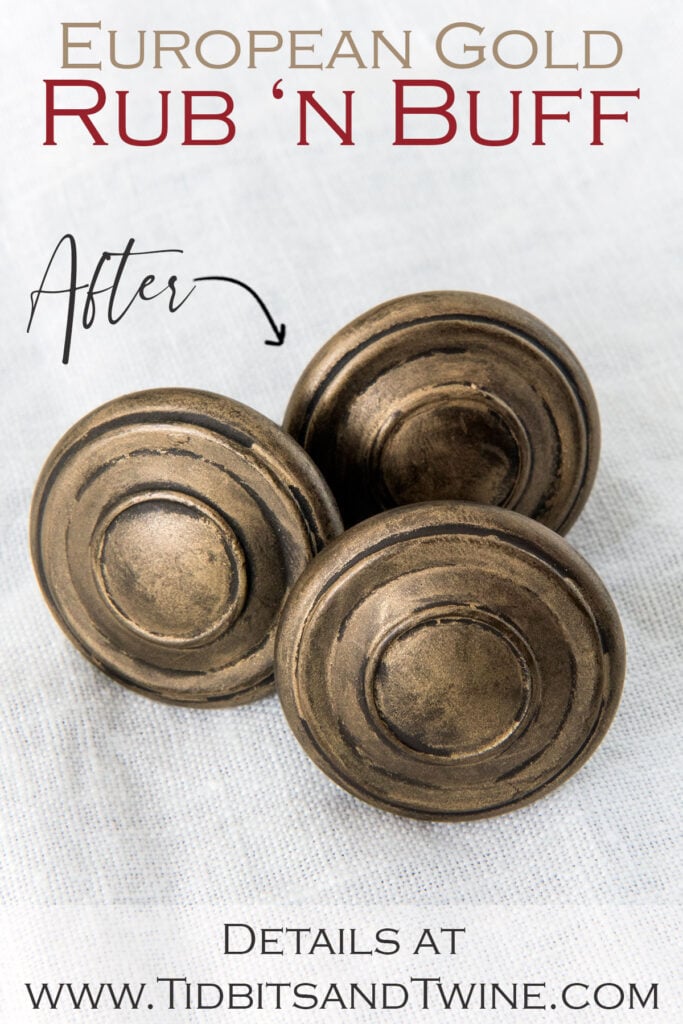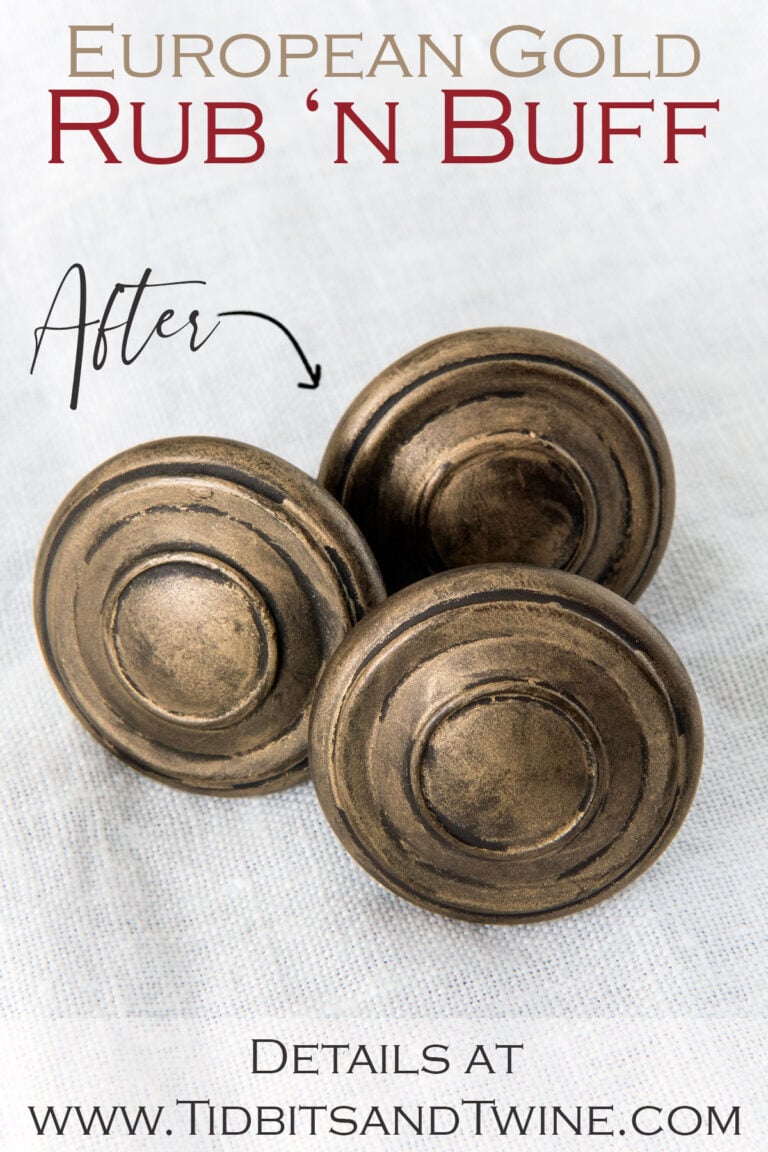 6. Buff your piece to create a seal and/or shine
Here's a sneak peek of the AFTER and my new guest bedroom…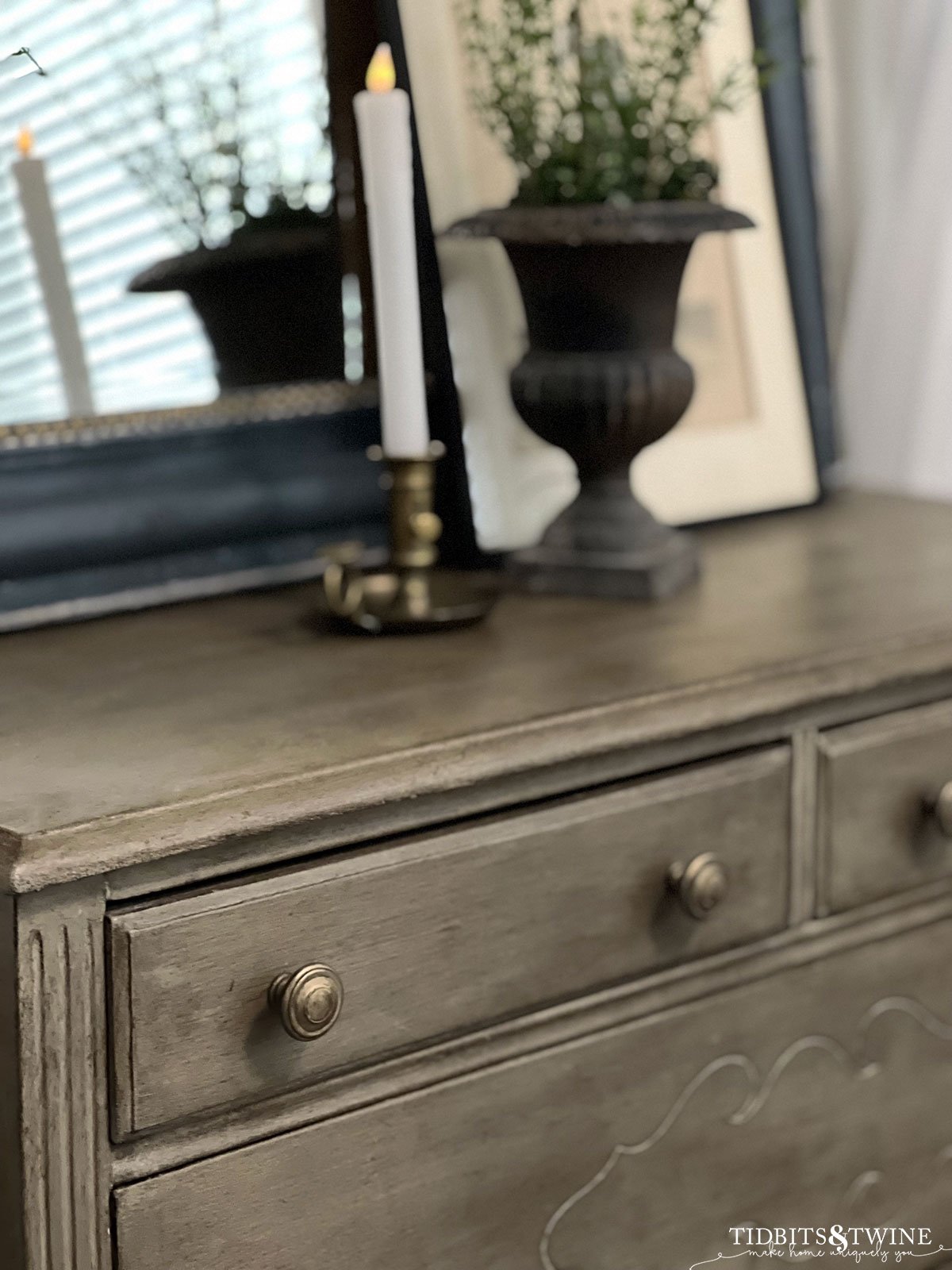 Designer Secret: European Gold Rub n Buff - The Look of Antique Brass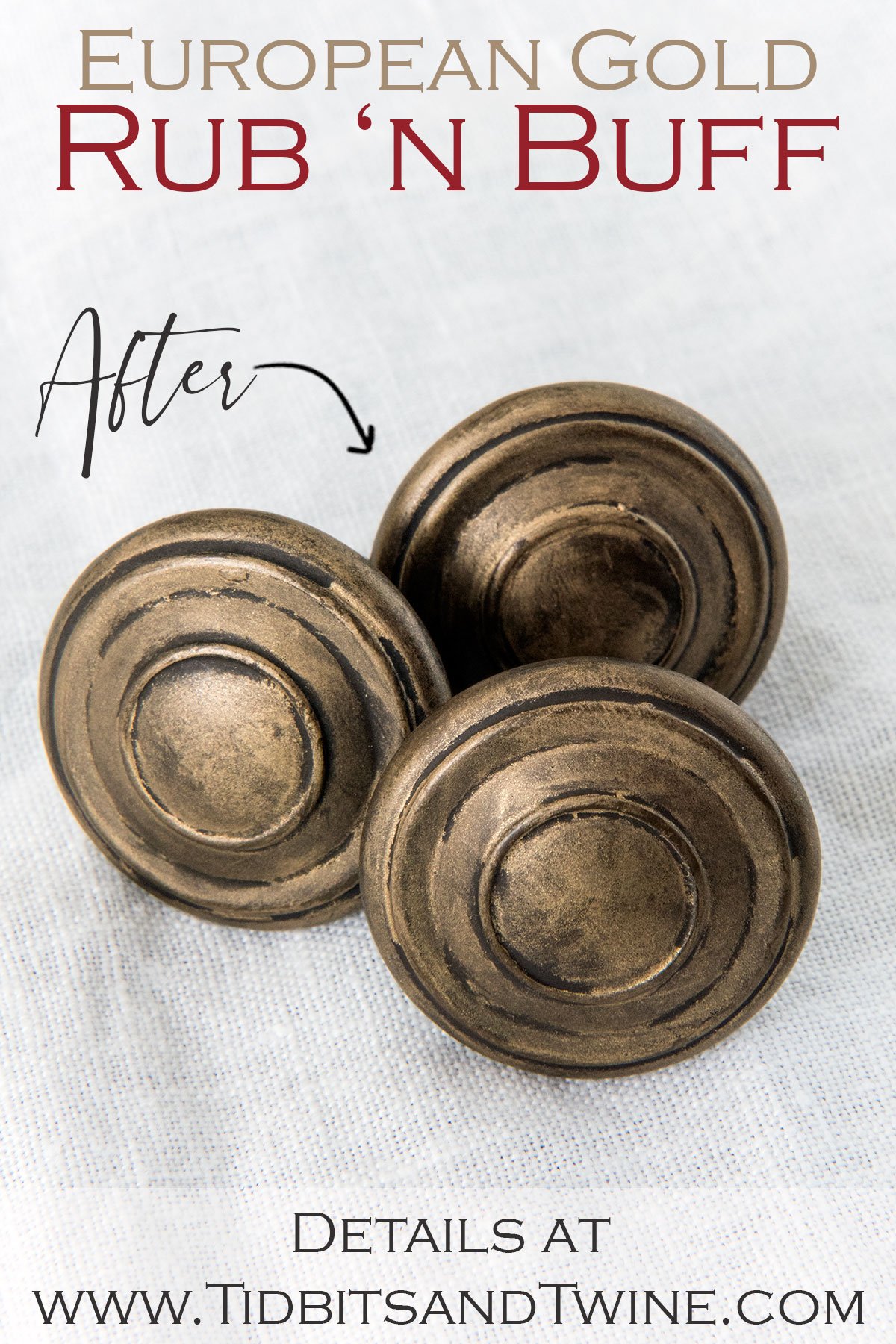 Materials
Painter's tape (optional depending on project)
Latex gloves (to keep your hands clean)
Q-tip or small brush (optional, for small crevices)
Rub 'n Buff in color of your choice
Lint-free cloth
Cabinet knobs
Instructions
Start with a clean, dry surface
Tape off areas that you don't want waxed
Put on latex gloves to protect your hands
Dab a bit of Rub n Buff onto your surface
Work it around in a small circular motion
Buff off any additional wax and to create a shine
Add a second coat if additional coverage is desired
Tips for Using Rub n Buff
The product dries quickly, so work in small sections at a time
Rub in a circular motion to avoid streaks and lines
You can use a brush if you want, but I prefer my finger so that I can feel how much product is on the piece
Add a second coat if you want a more a uniform look than 1 coat provides
Buff to your desired shine with a soft, lint-free cloth
Dish soap and a stiff brush will remove Rub n Buff from your fingers, as will mineral spirits
Rub n Buff vs Spray Paint
Wondering whether you should use Rub n Buff or spray paint for your project?
When to use Rub n Buff
Smaller projects – while the tube does last a very long time, working just a small area at a time will take forever if you have a very large project, like furniture
When you want to work inside or don't want to prep an area for paint spray
When you don't want to disassemble or tape off areas that don't need to be refinished, such as a light fixture or sconce
You want to create depth of color
When you want it to dry quickly and be able to work on all sides at once
When to use Spray Paint
Larger projects or pieces
You have a spray area that can be set up, either outside or in a garage
When you want a really high-gloss look
You want a completely uniform finish
Where to Buy Rub n Buff
I usually purchase it on Amazon if the price and shipping times are good, but here are some other options:
More DIY Projects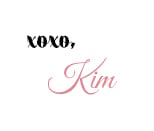 Join the Community
Let's keep in touch! Get exclusive artwork plus the latest news delivered directly to your Inbox!