Sharing 25+ of my favorite French planters that will turn your yard from ordinary to extraordinary! These statement planters work well as standalone pots or nestled in your garden.
Recently, my large planter on my front porch cracked and toppled over. This was an amazing HomeGoods find that I stumbled across a few years ago. Actually, the variegated ivy has grown so much that it now climbs up the side of my house!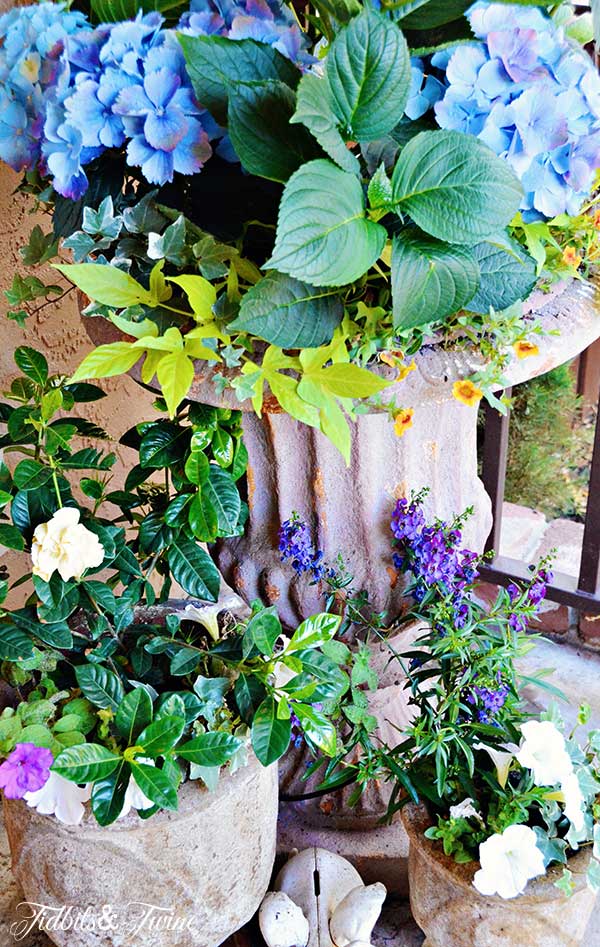 I've been slowly searching for a new planter to replace the broken one. And I don't want just any old planter, I want something that reflects my style and makes a statement on my front porch! So today, I've rounded up some of my favorites for you!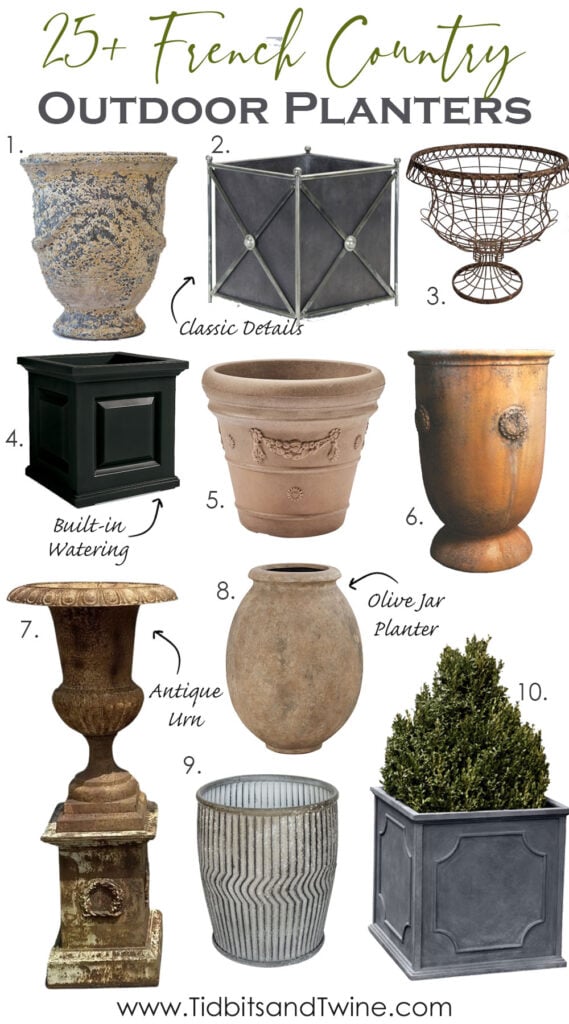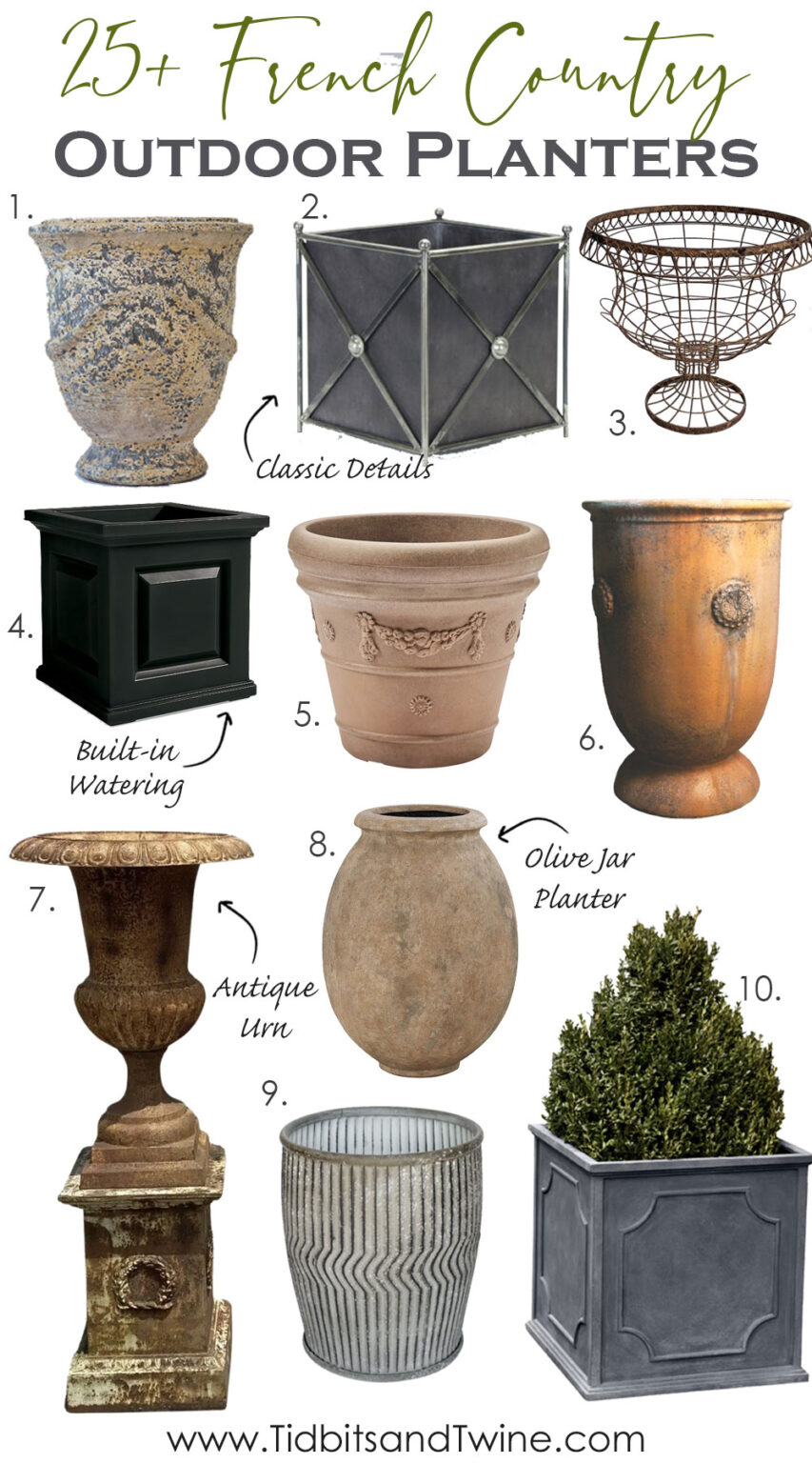 As you can see, I've included quite a variety of styles, shapes, sizes and prices. That's because there isn't a french planter I don't love!
Styles of French Planters
There are several styles of traditional French planters, but my personal favorites are the following five styles. You'll see examples of these styles in my roundup of favorite French planters below.
Anduze Urns
Anduze in the South of France is well-known for its traditional bell-shaped planters. This pottery that began in the early 16th century, are often decorated with reliefs depicting garlands and faces.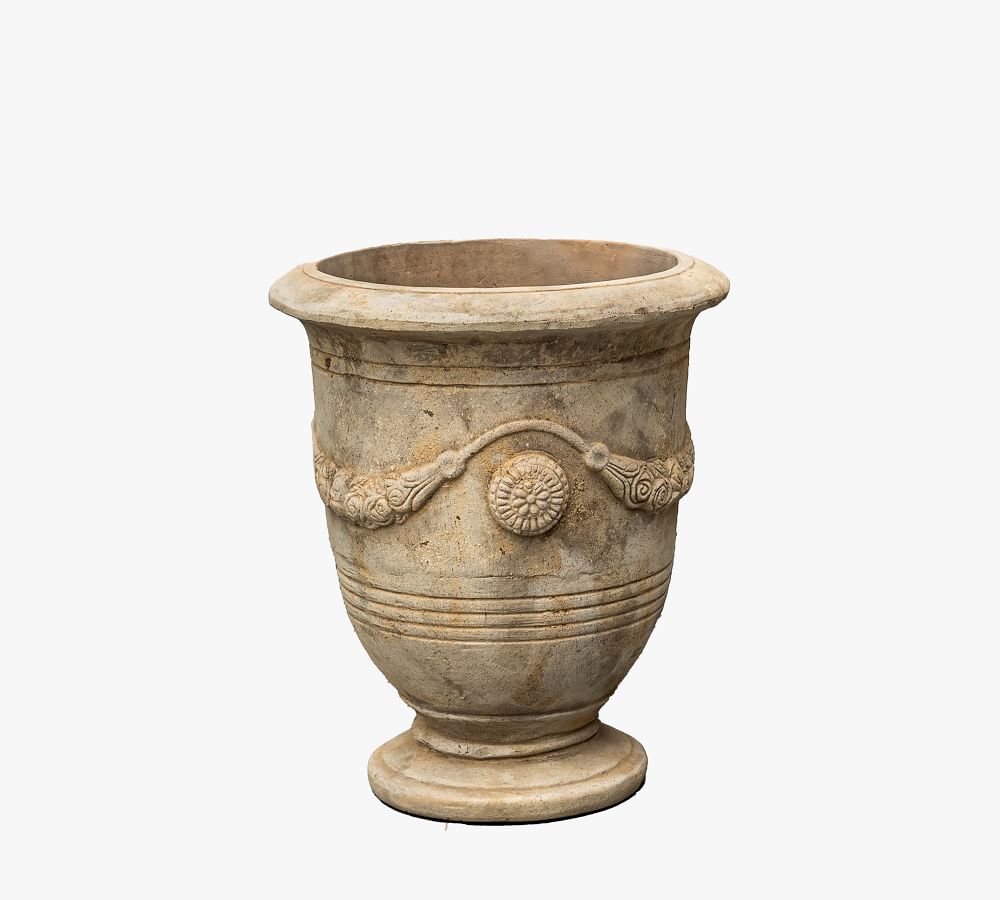 Medici Urns
This is a bell-shaped planter with a pedestal base that possibly originated in Greece but were later seen in Rome. Some have handles and some do not, but they all typically have relief details.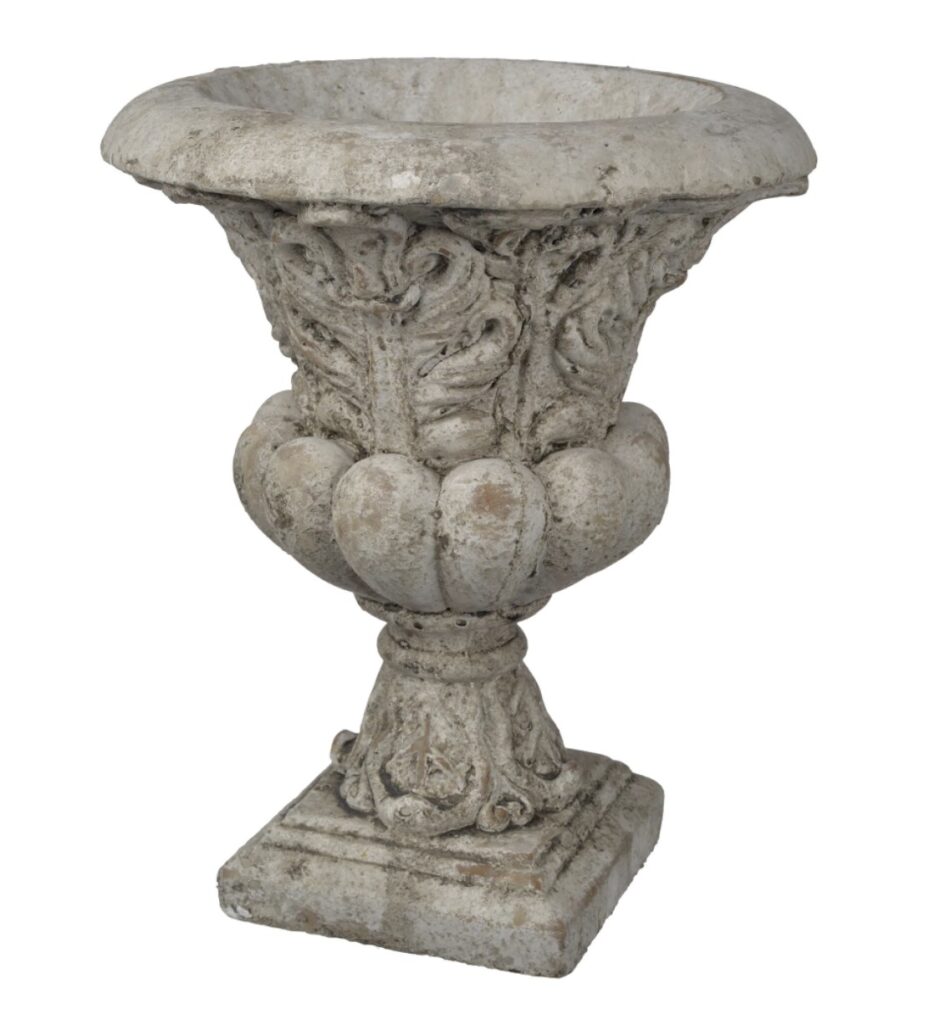 Olive Jars
While you probably know them as olive jars, they are actually called Biot Jars, named after their town of origin in southeastern France. They have a bulbous shape and large, open mouth. The interior and rim of the jar were typically glazed so as to carry liquids. Often, the glaze can be seen running down the sides of these jars.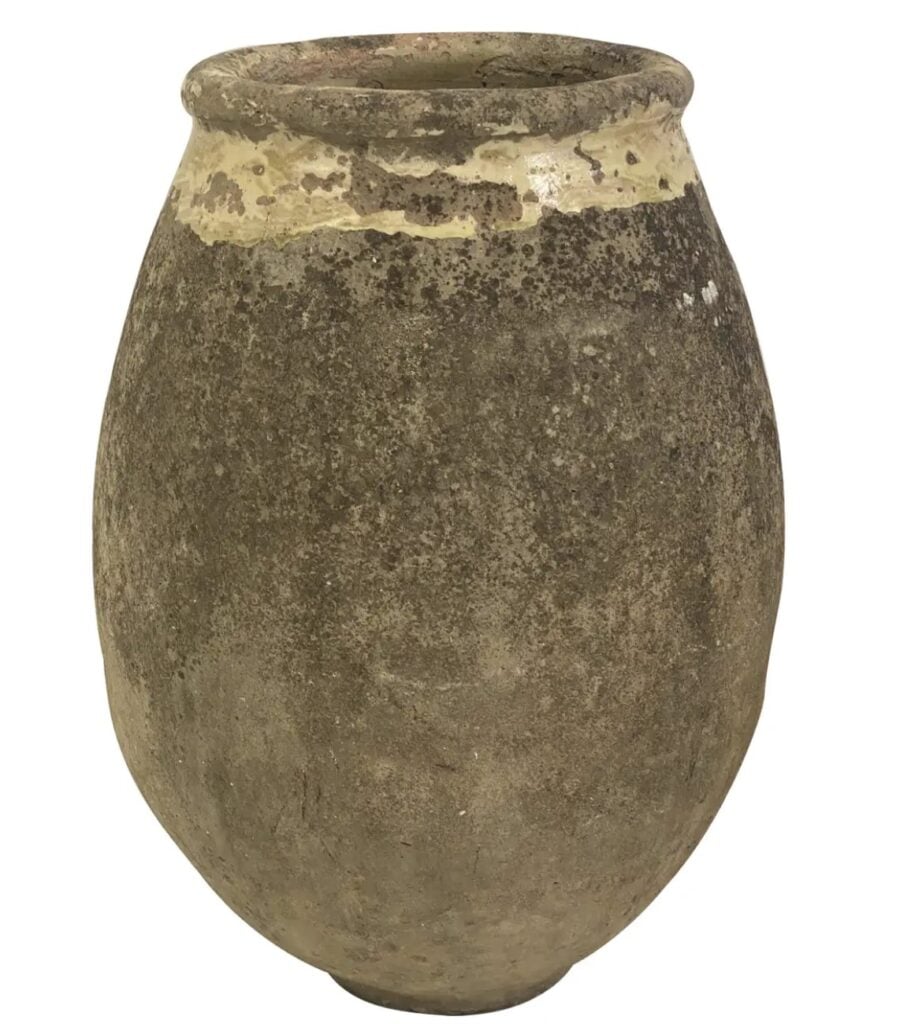 Confit Pots
Confit pots used to be a staple of any French kitchen. These terracotta pots were used to preserve and cook duck or goose in its own fat. In fact, "confit" literally translates to meat that has been cooked in its fat.
The shape is very recognizable, with a yellow glaze on top (or rarer, a green glaze) and an earthenware bottom. Only the top was glazed because the bottom half was covered in cloth and buried in the ground up to the glaze line. There are two small handles near the top.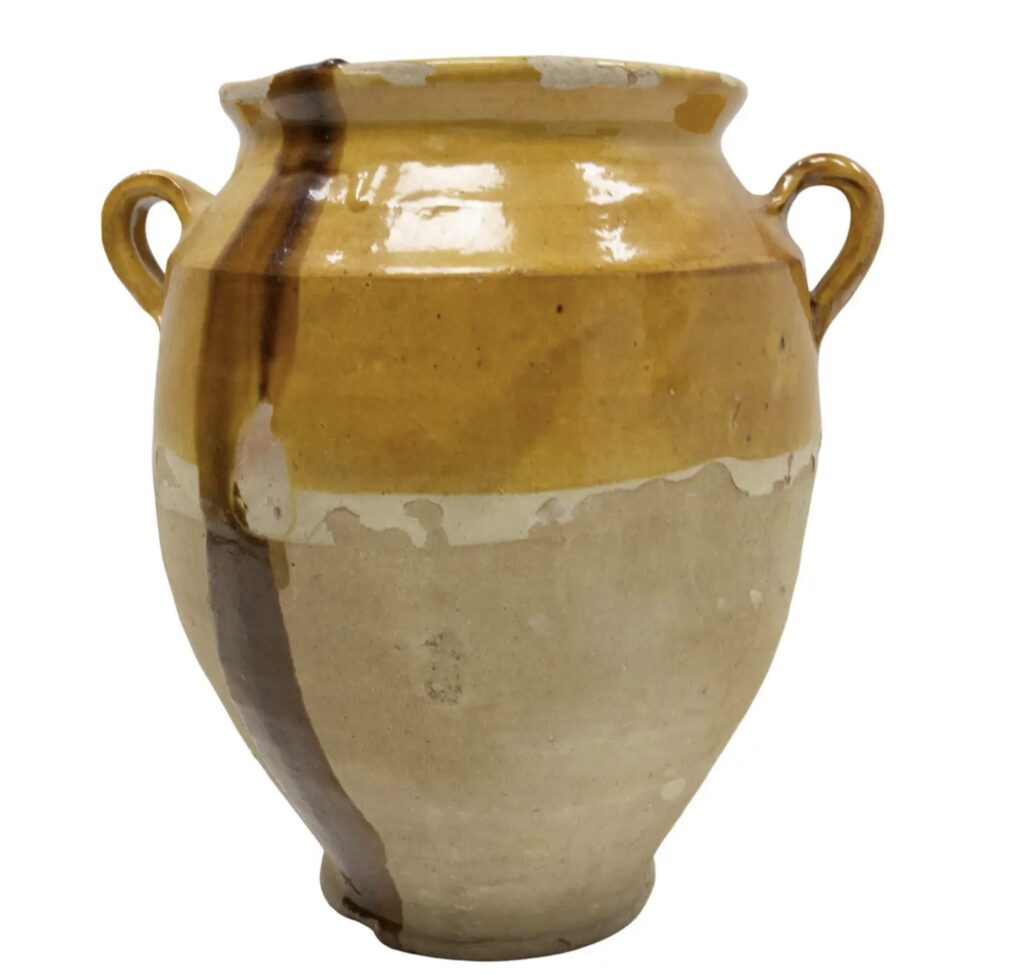 Orangerie Versailles Planters
These square planter boxes are modeled after the citrus boxes that could be seen throughout the gardens of the Château de Versailles.
Landcape architect André Le Nôtre designed the famous gardens and needed to get creative when it came to keeping Louis XIV's exotic citrus trees safe from the winter front. He created large, square planters that could be moved indoors during cold weather. These planters became a hallmark of the garden's design.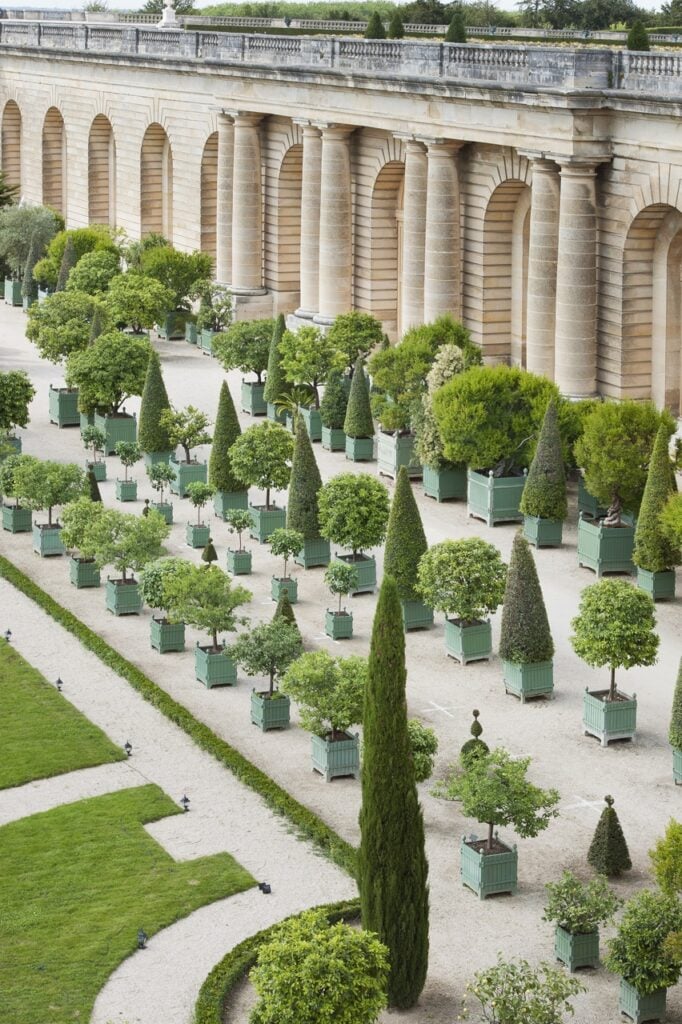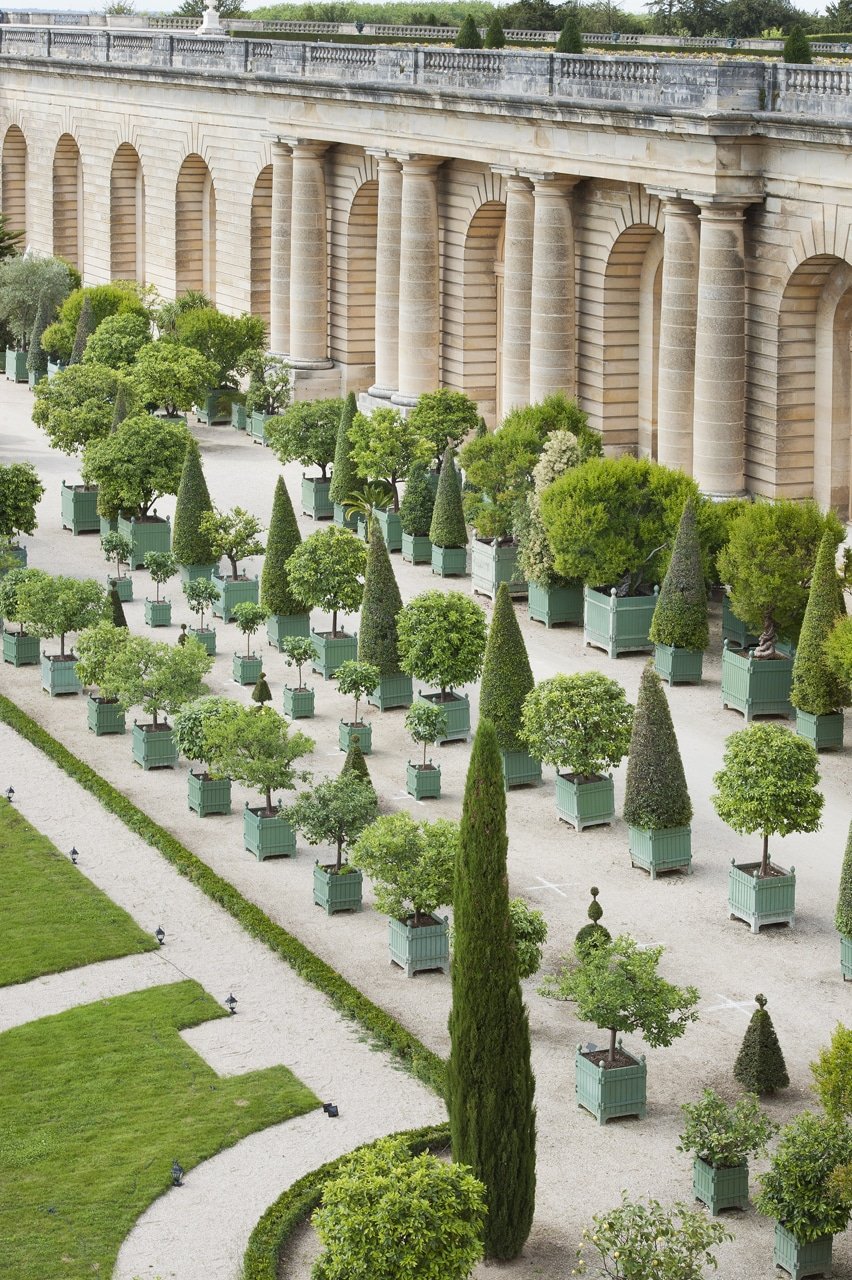 25+ Favorite French Planters
I've included a detailed look at my Top 10 favorites below. At the end of the post, you'll find more selections in case you want more options.
3. wIRE gARDEN uRN
Wire planters are incredibly beautiful because they have a sculptural look to them. Part of what makes them so interesting is the lining that is chosen. A lining is necessary to keep the soil and roots from spilling out. You can use landscaping fabric, moss, or even burlap!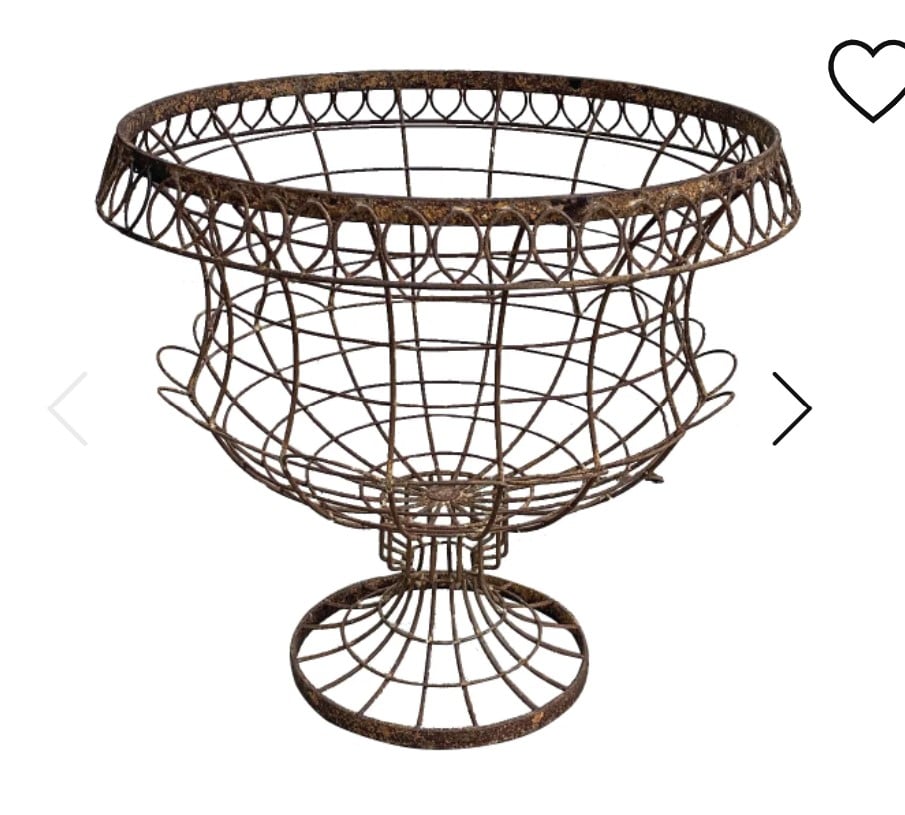 4. Nantucket Easy-Care Planter
These planters come in six different colors, as well as a variety of sizes and styles. It has an integrated water reservoir that keeps the roots evenly watered and only requires watering once a week.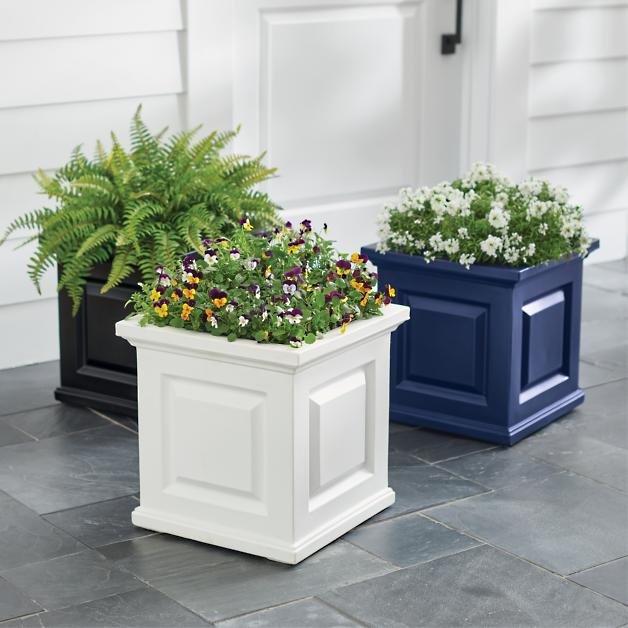 5. Amayia Resin Planter
This has the look of a traditional terracotta planter but is made of weather-resistant resin. It's available in three colors and five sizes, but my favorite part are the floral and medallion details. Additionally, since it isn't terracotta, it won't dry out quite as much and require as much water.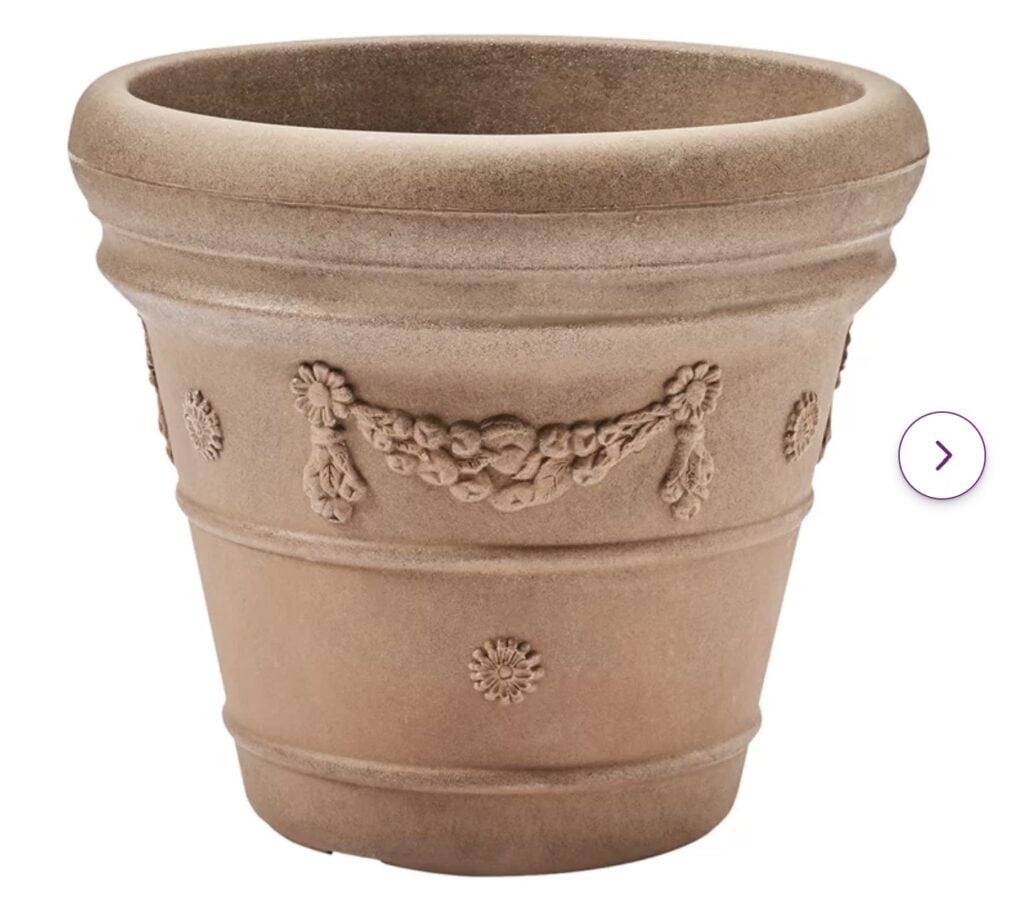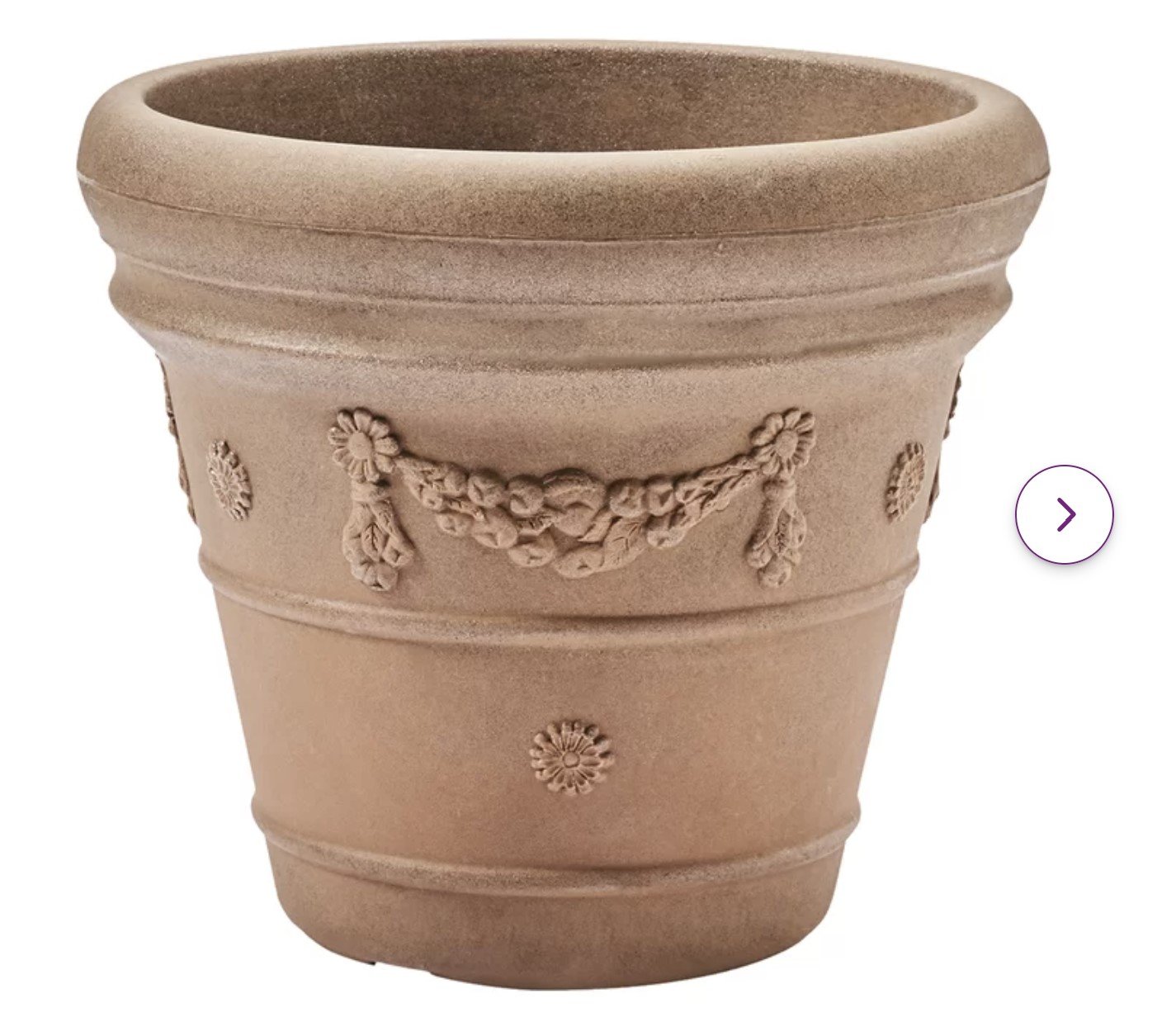 6. Autumn Rose Anduze Planter
This anduze-style planter is probably at the top of my list. At 30″ tall, it's made of fiberglass but replicates the look of aged stone.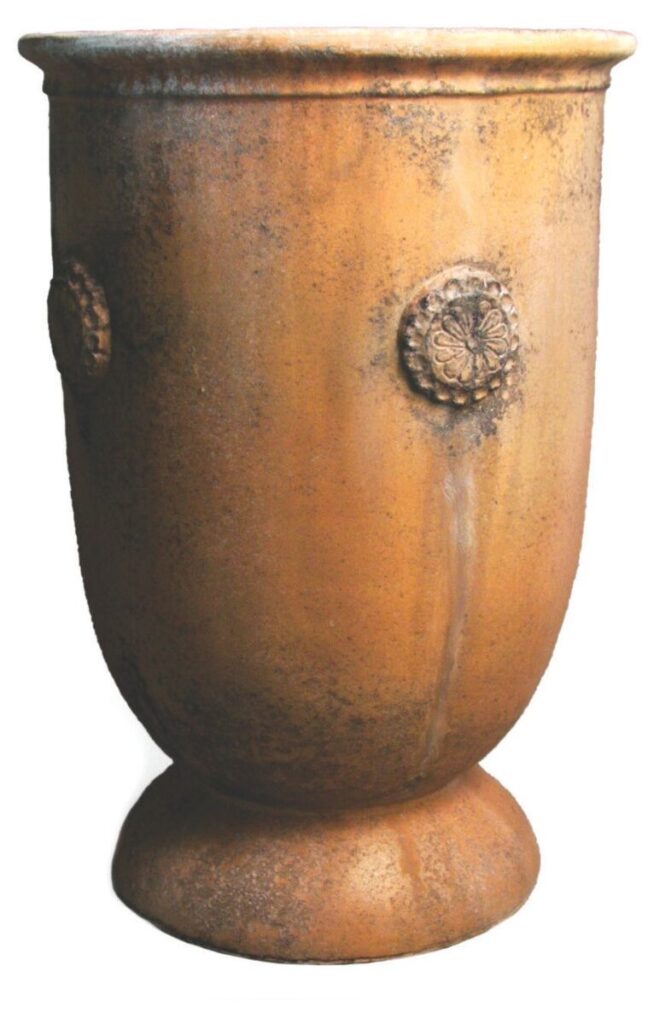 7. Cast Iron Urns on Base – Set of 2
These are 20th-century case iron planters that are absolutely stunning! They stand at over 5 feet tall with gorgeous detailing on the fluted campagna-style urns. The raised pedestal base has what appears to be a laurel wreath.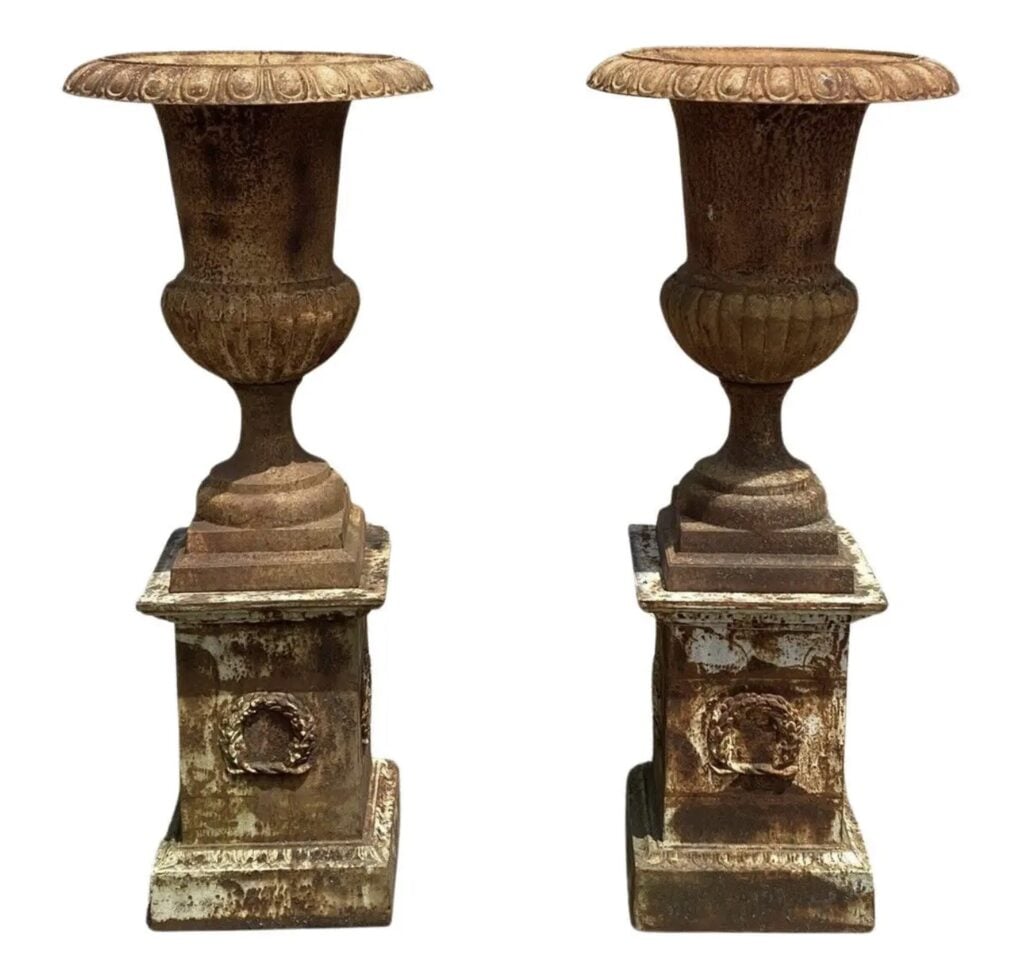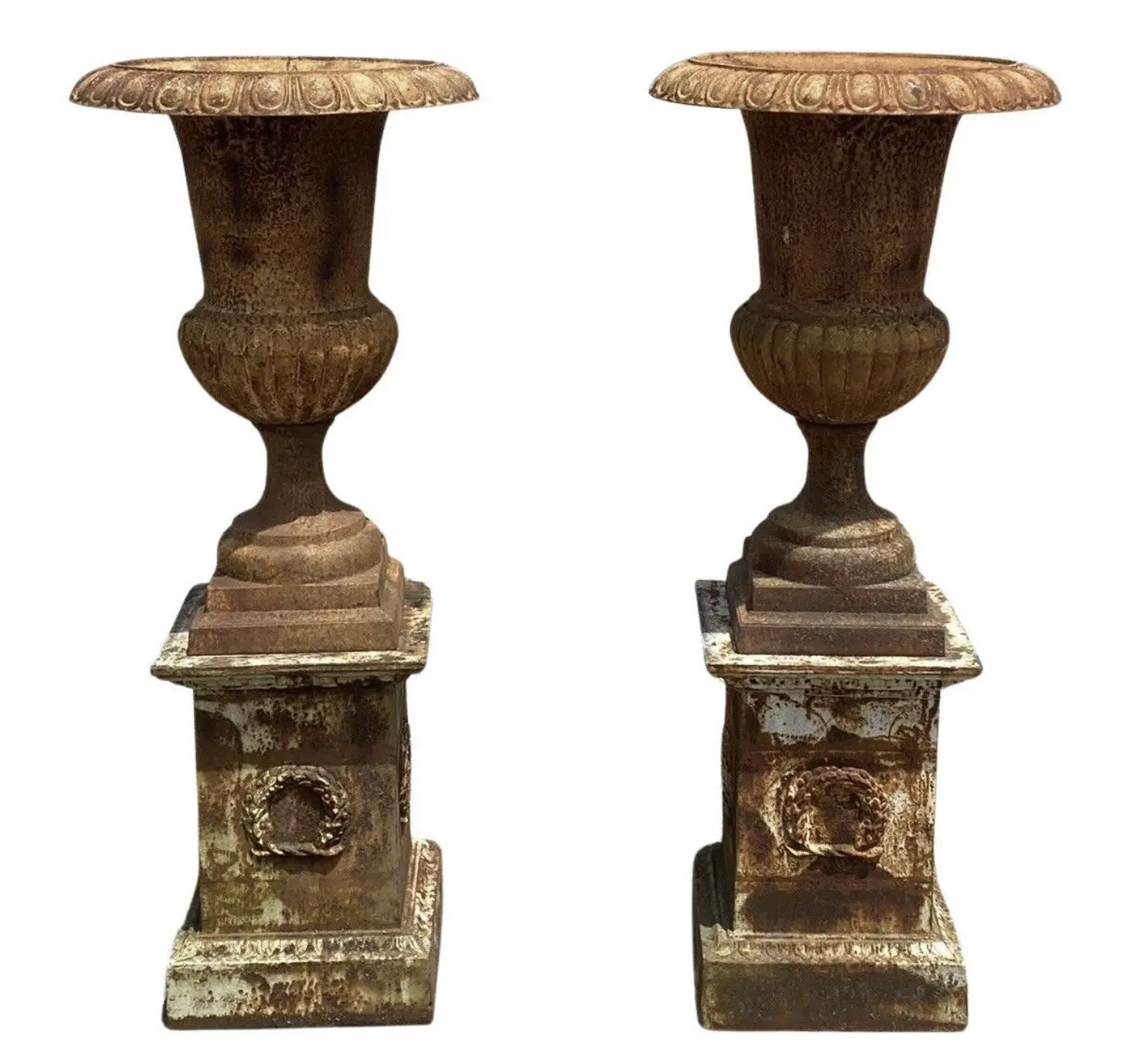 8. Campagna Olive Jar Planter
This classicly shaped planter stands over 30″ tall. It's made of composite stone reinforced with resin and fiberglass and given an aged look. A pair of these would be beautiful flanking a front door!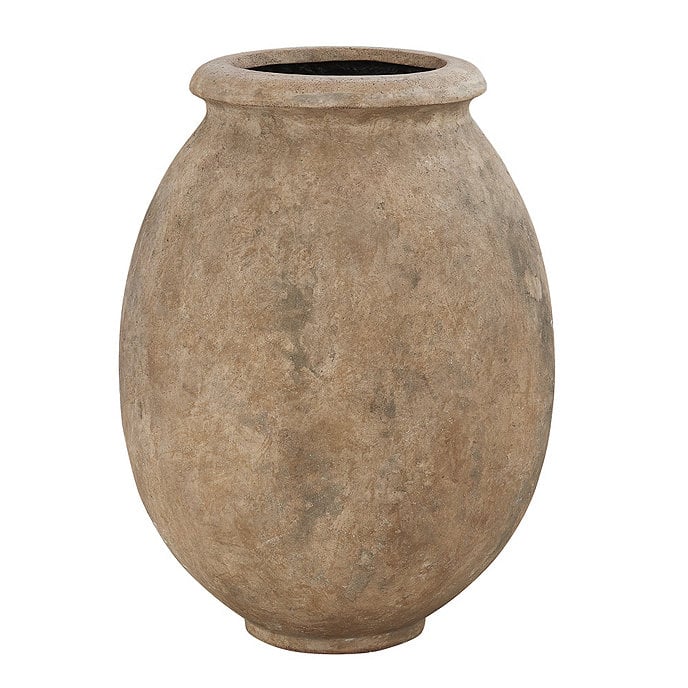 9. Zinc Metal Planter
From the website, "features a simple pattern with ribbed sides. Great as planters or flip them over to use as a stool or table base. Fun storage- be creative, umbrella's by the door, pool sticks in the game room, gardening tools, pet food. Great for indoor or outdoor."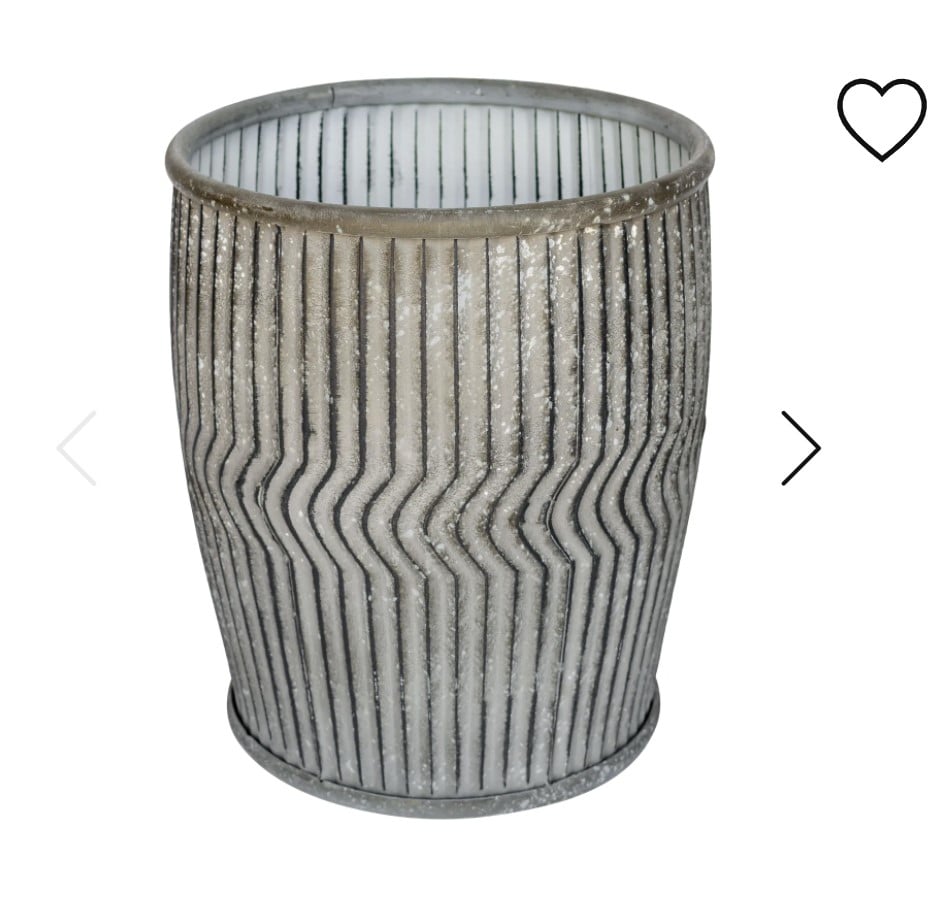 10. Cumberland Planter Box
This reminds me of some beautiful planters that Restoration Hardware had years ago. These come in a few different shapes and sizes and have a very classic look.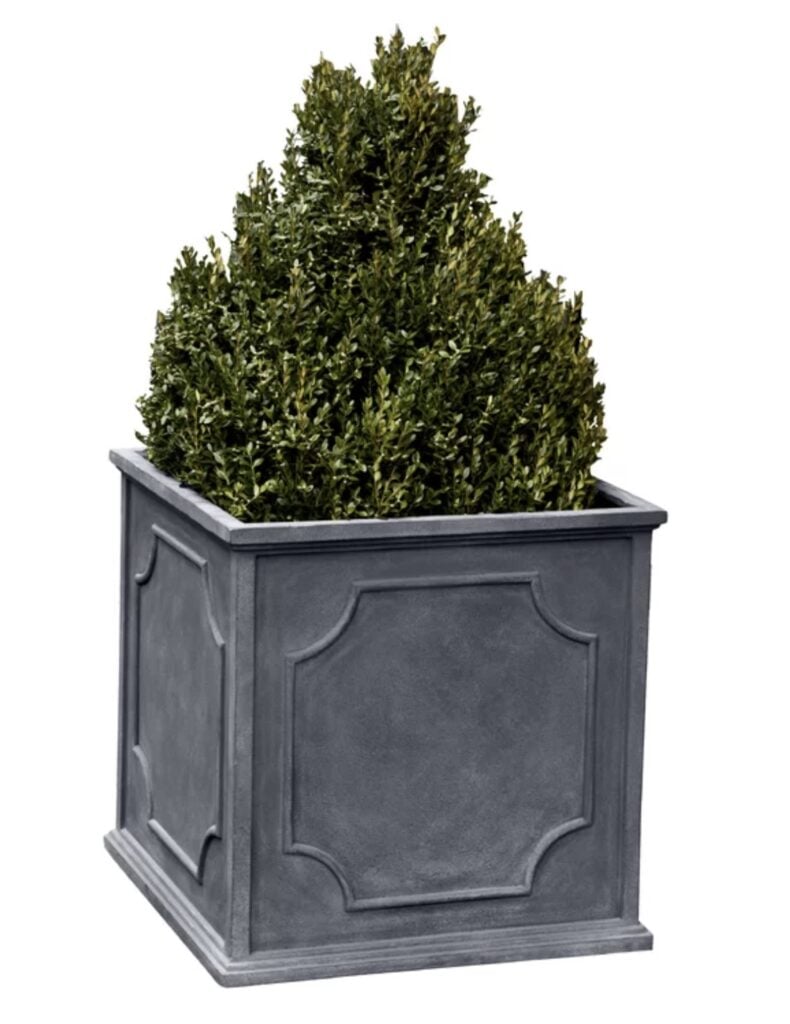 More Beautiful French Planters

Happy Shopping!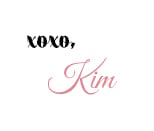 Join the Community
Let's keep in touch! Get exclusive artwork plus the latest news delivered directly to your Inbox!