Easy Fall kitchen ideas to bring an Autumn feeling to your home. Natural decor like fruits, nuts, flowers, and pumpkins make gorgeous Fall decor while staying practical for the kitchen!
When it comes to the kitchen, I really feel strongly that any decor be appropriate for the room. It should be practical and functional and fit within a kitchen. I love using fruits, vegetables, nuts, and flowers when it comes to decorating the kitchen for Fall.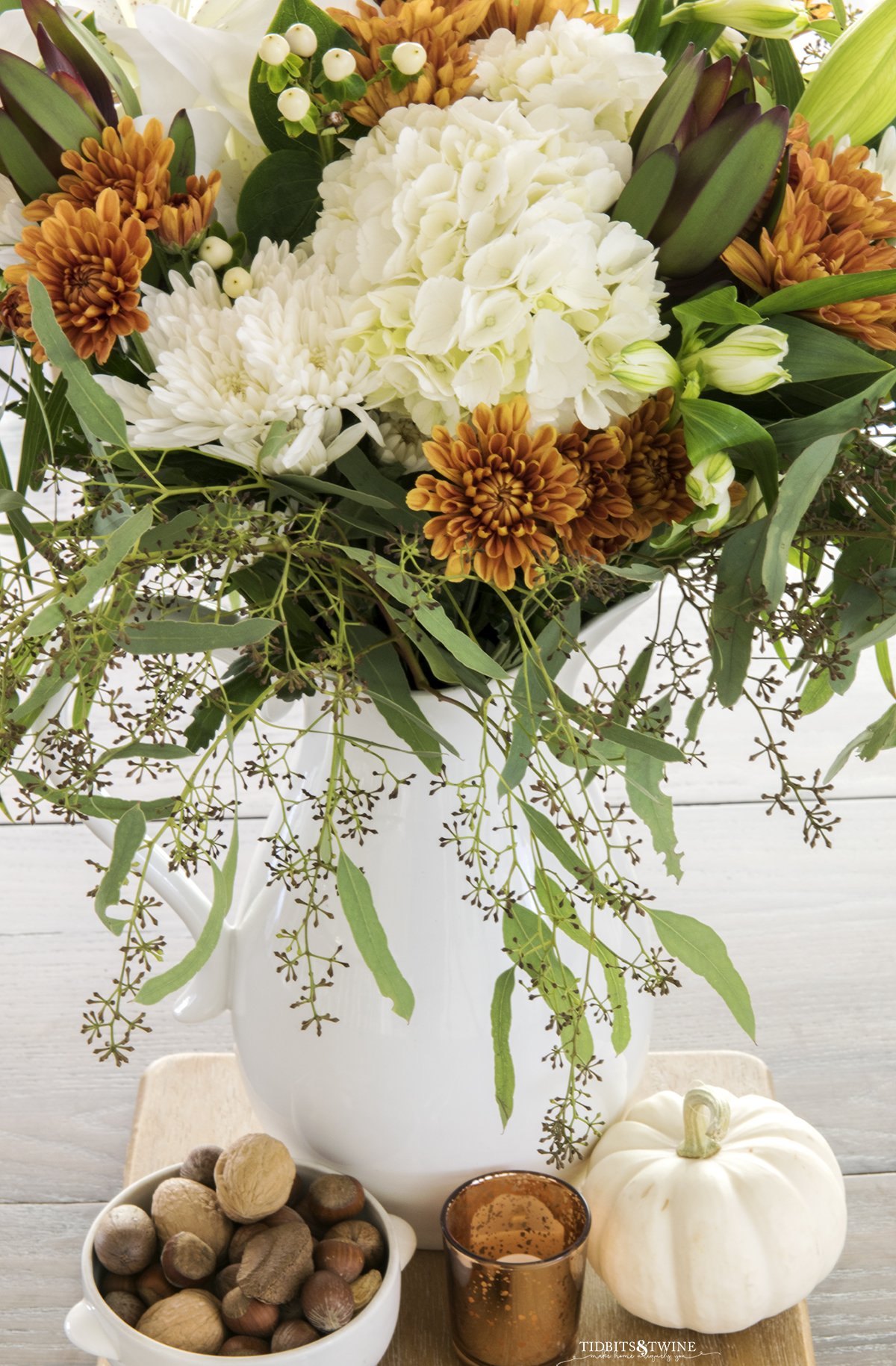 Typically, I decorate the kitchen one way and then photograph it as part of a room tour. This year, I decided to approach it a bit differently.
I selected several elements that I wanted to use and then moved them around and created different groupings so that you could get different ideas. I also wanted to highlight that decor, even seasonal decor, should be flexible and multi-functional. Don't feel like you're locked into just one way of using something!
This year, I used a lot of apples. We have the Charlie Brown of apple trees in our side yard. I think it just randomly sprouted on its own but it's basically just one branch with no leaves but a gazillion apples! So this year was a bounty.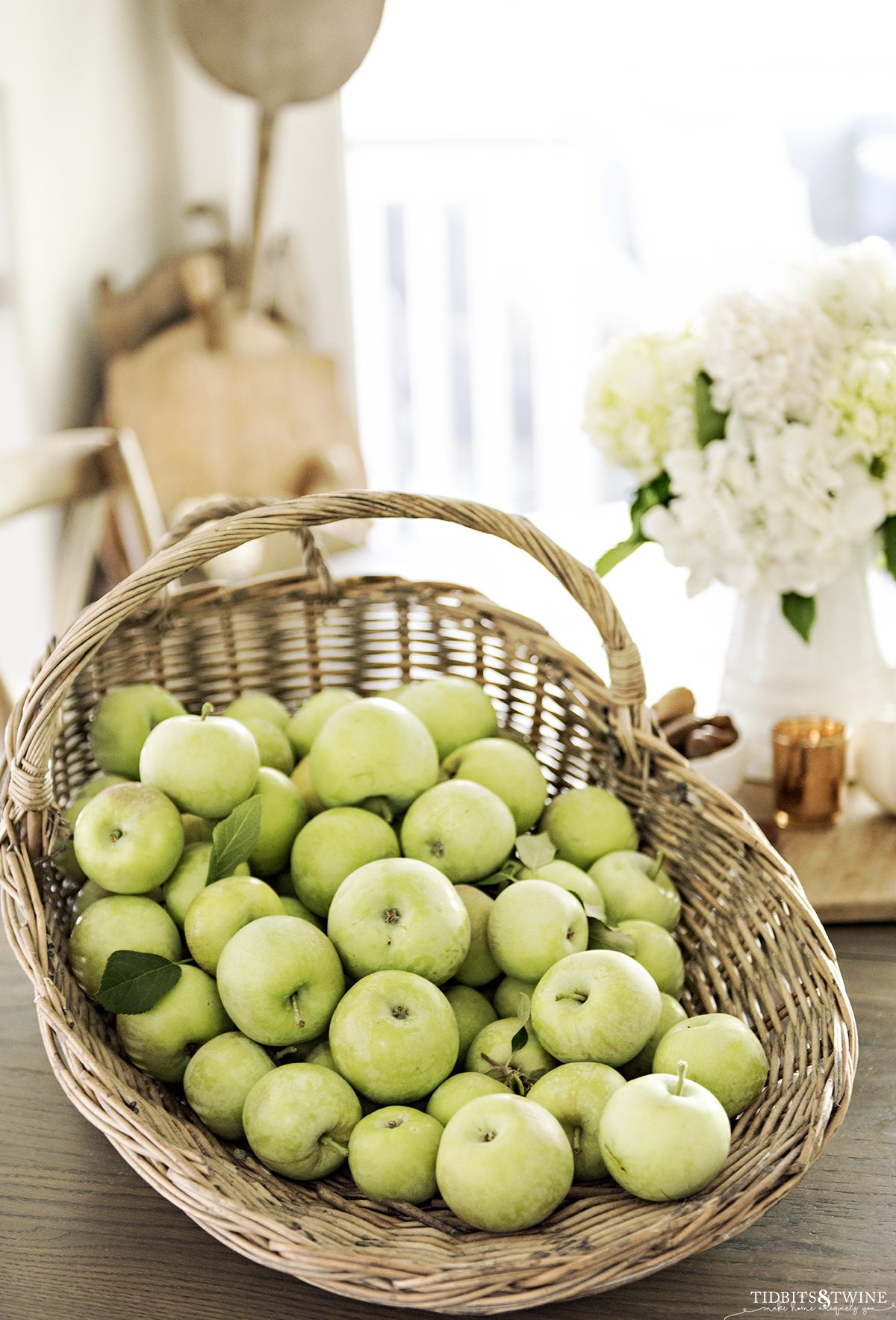 Dried hydrangeas are another one of my Fall favorites and I was lucky to get quite a harvest from my yard this year. And of course white pumpkins. White pumpkins are great Fall decor for any room, including the kitchen, especially if you plan to eat them later.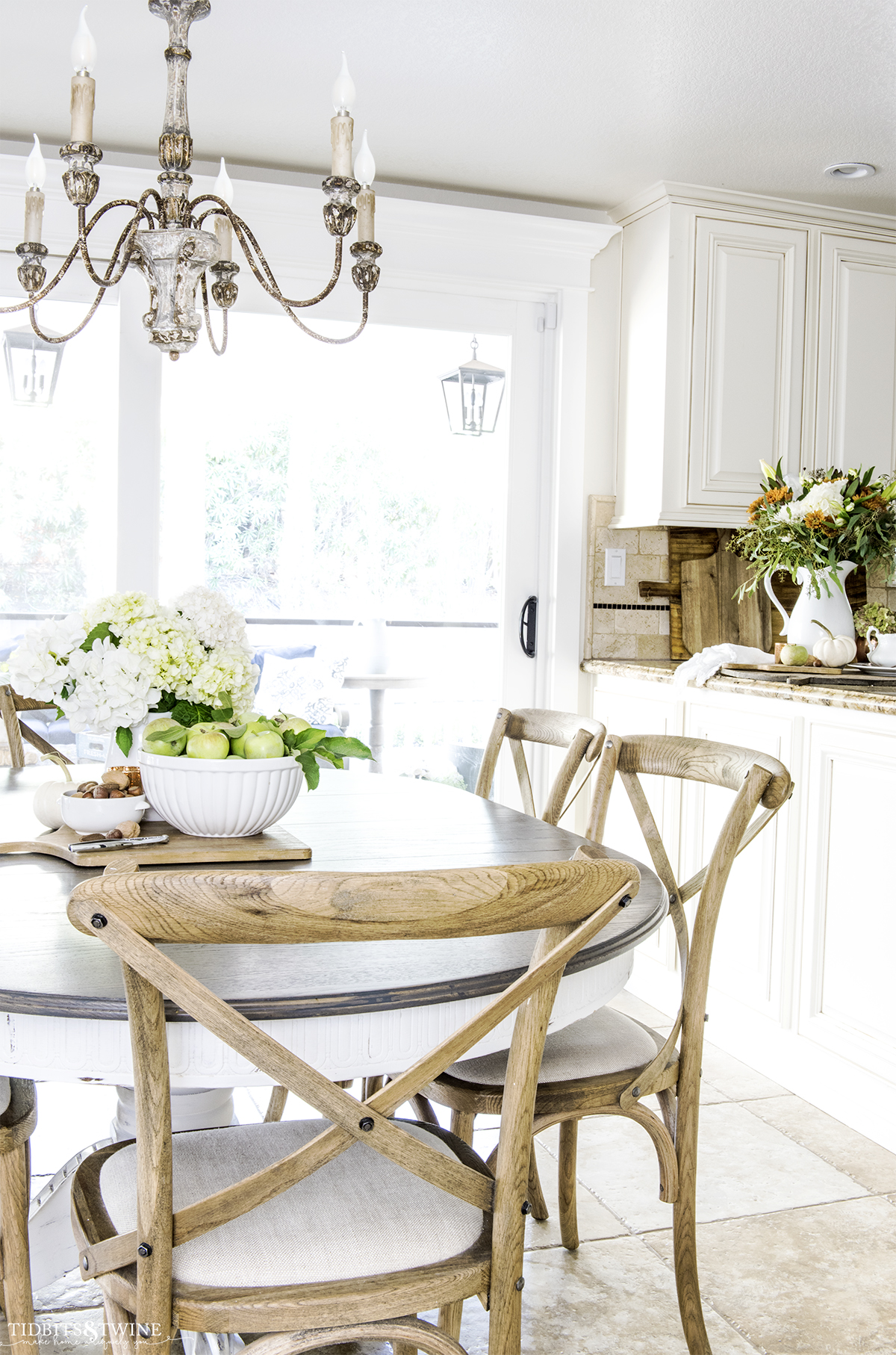 And while I don't love orange, I do like copper. I don't have a lot of copper items except Moscow mule mugs and some votives. I'd love copper pots, but since I don't cook, I really can't justify them. Lol!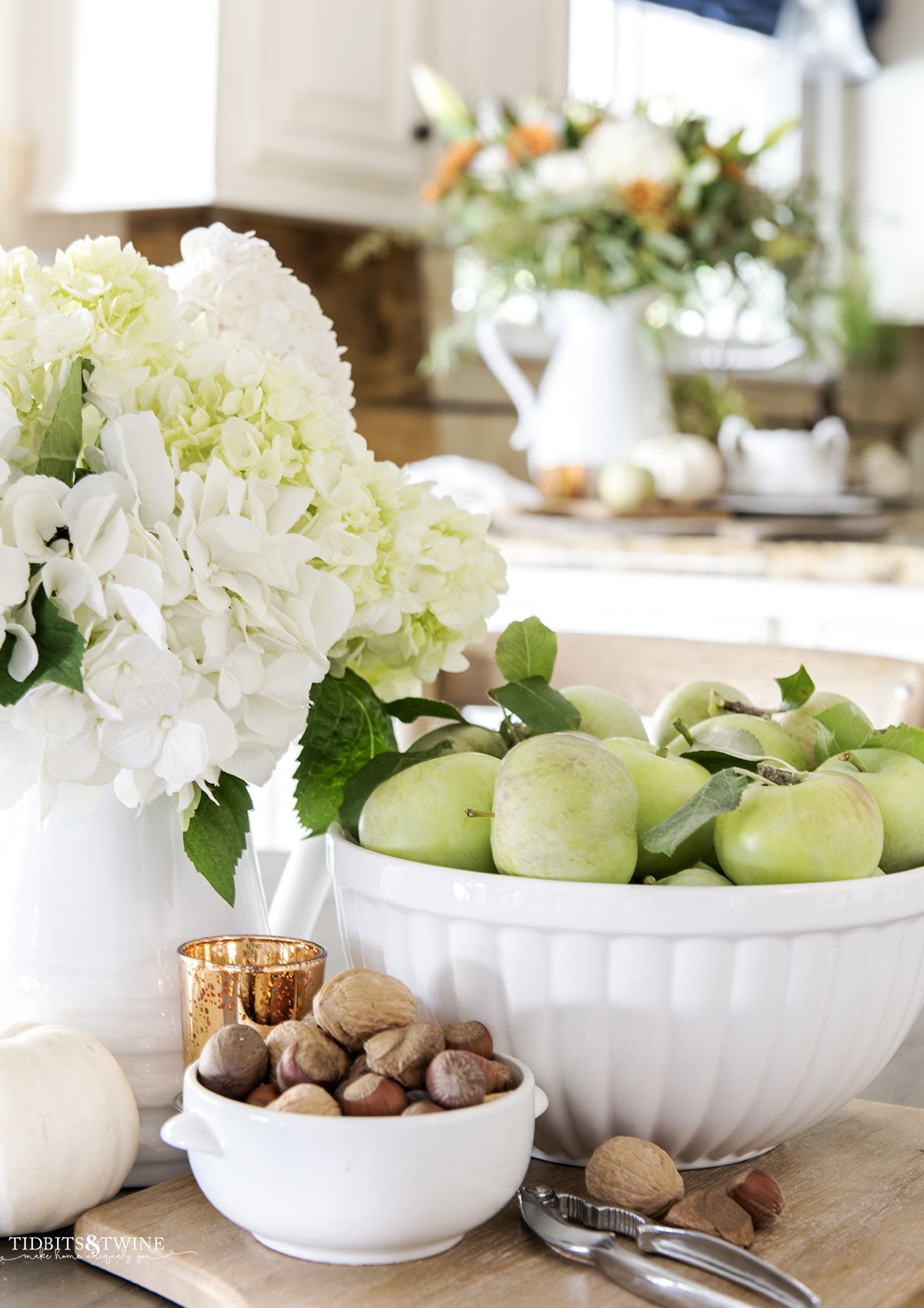 In addition to a small vignette of hydrangeas and apples on the table, I created a second one on the counter.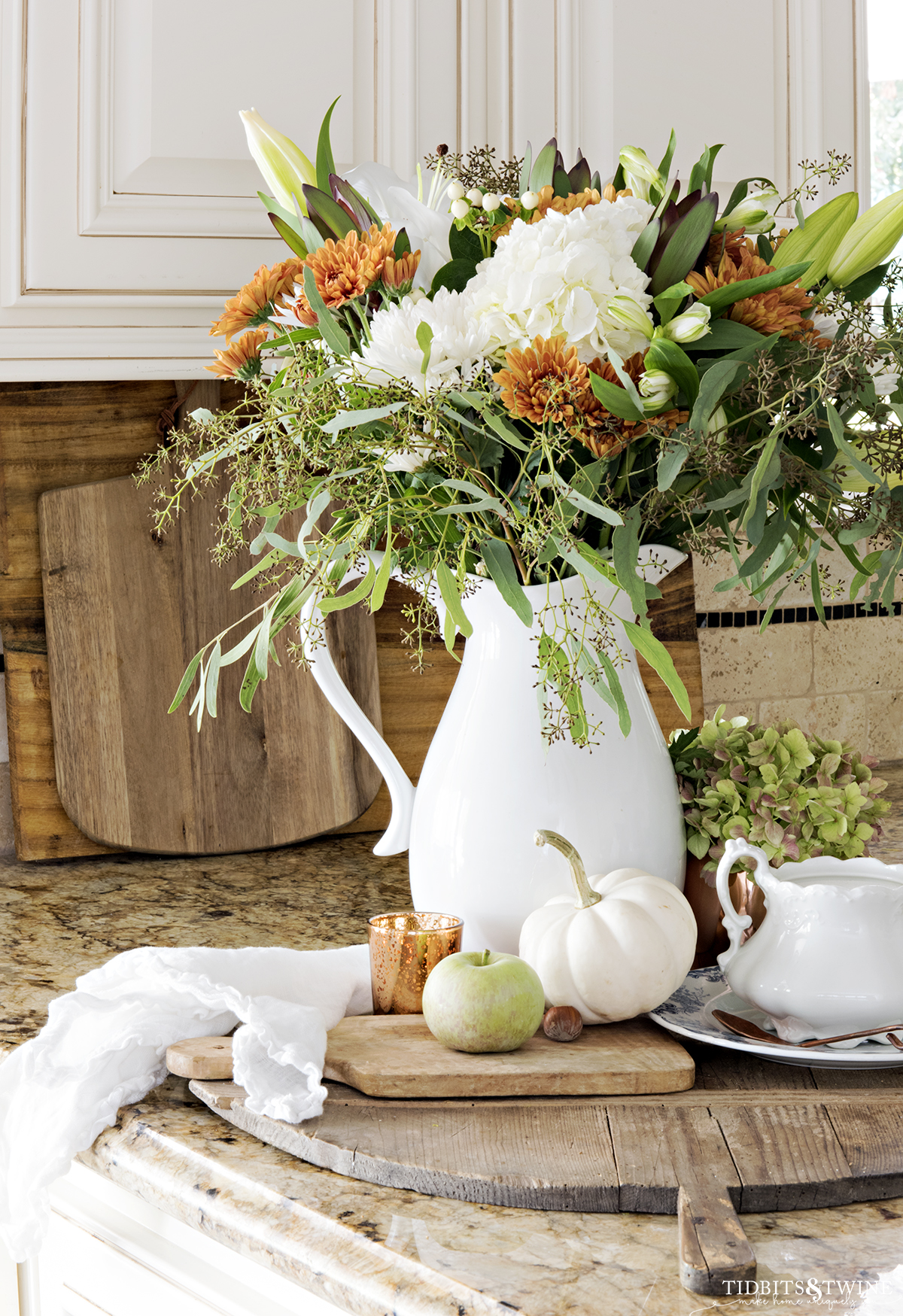 I used a white pitcher for some Fall flowers that I picked up from the grocery store. But I broke my own cardinal rule and purchased a pre-made bouquet and then just added a few extra green stems to it. I also added one of my fake lilies since the ones I purchased hadn't opened yet.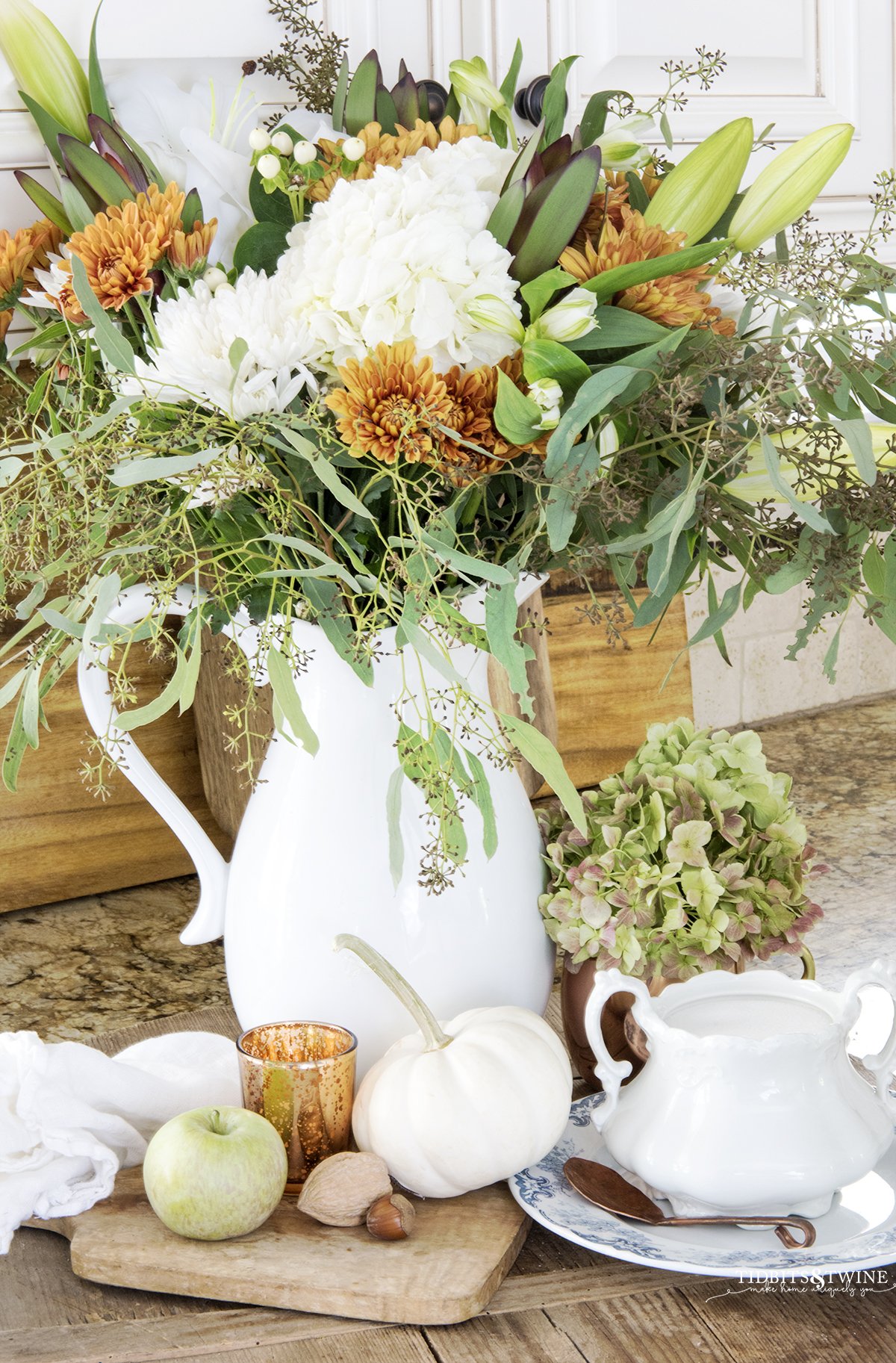 Switching things up a bit, here's an idea for a cute white pumpkin display using only green and white as the vignette color scheme.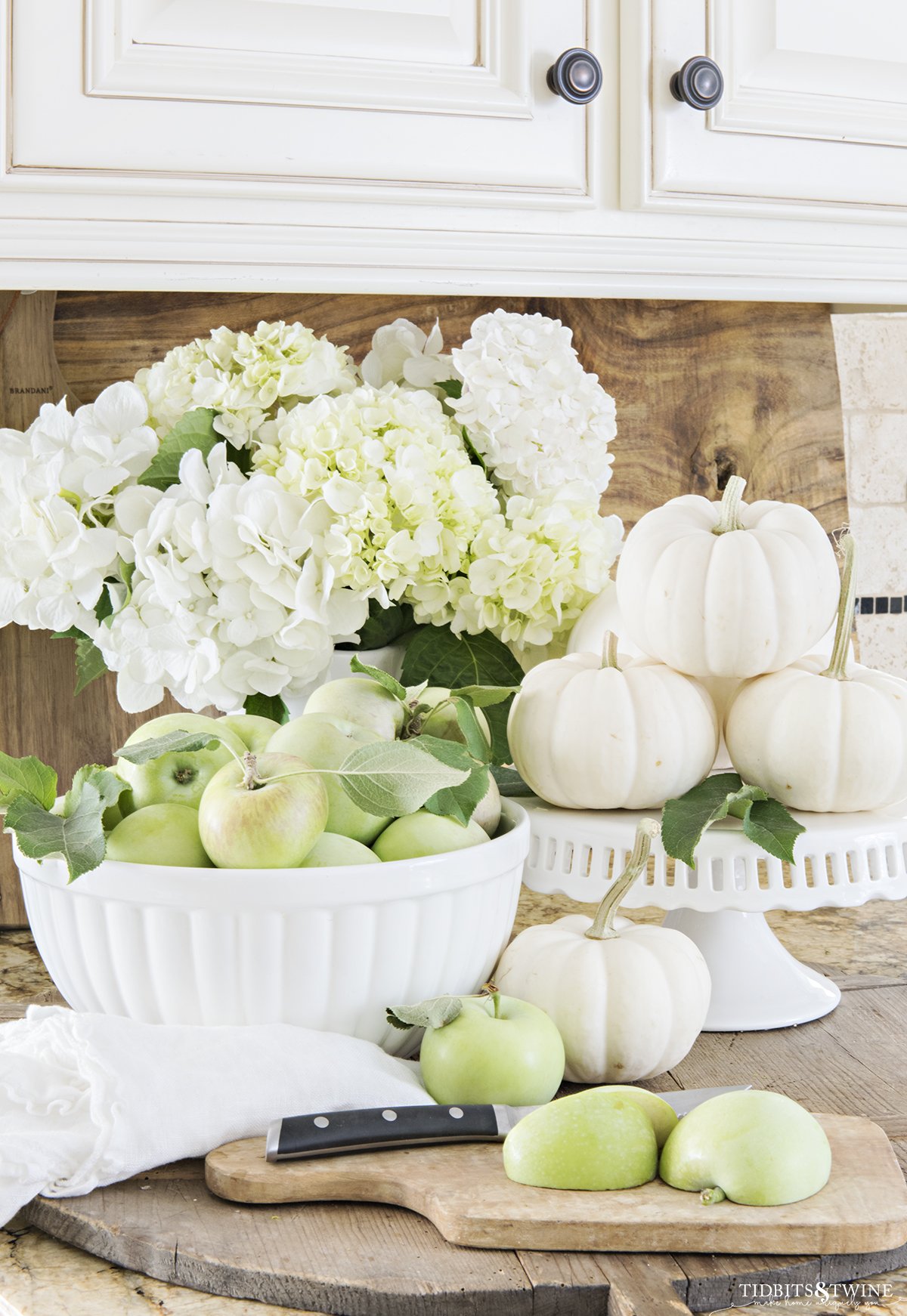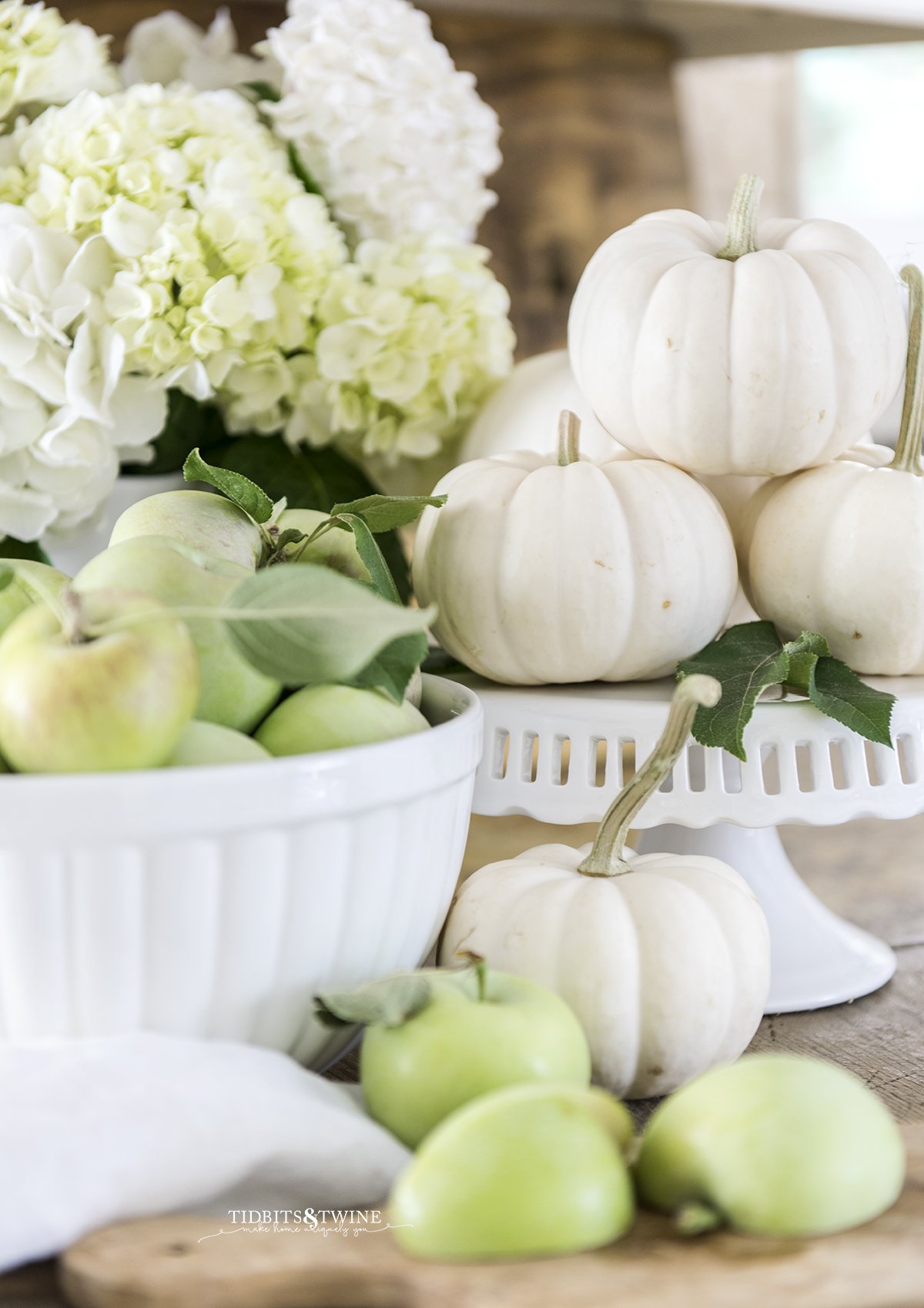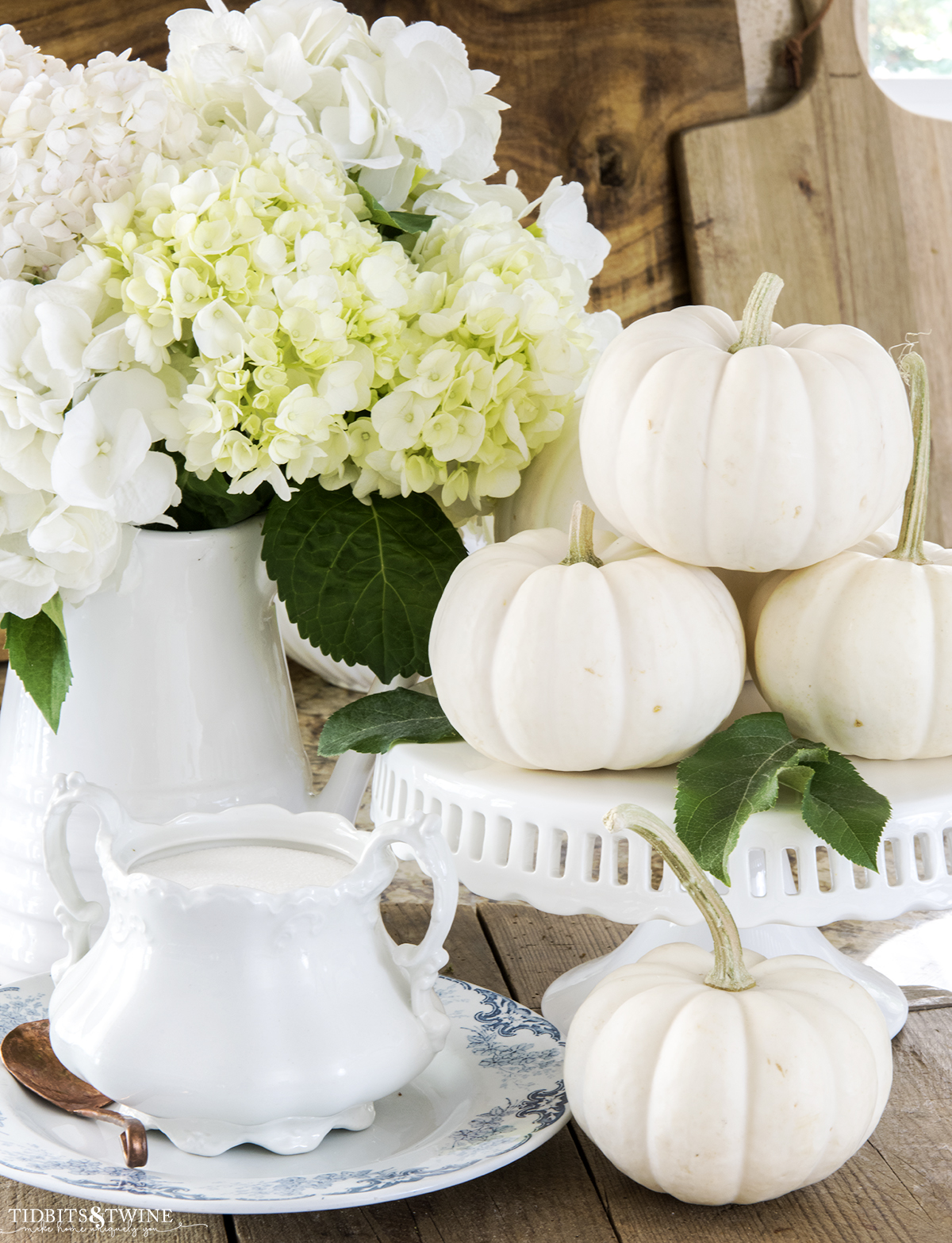 Or you could throw a bit of copper into the mix…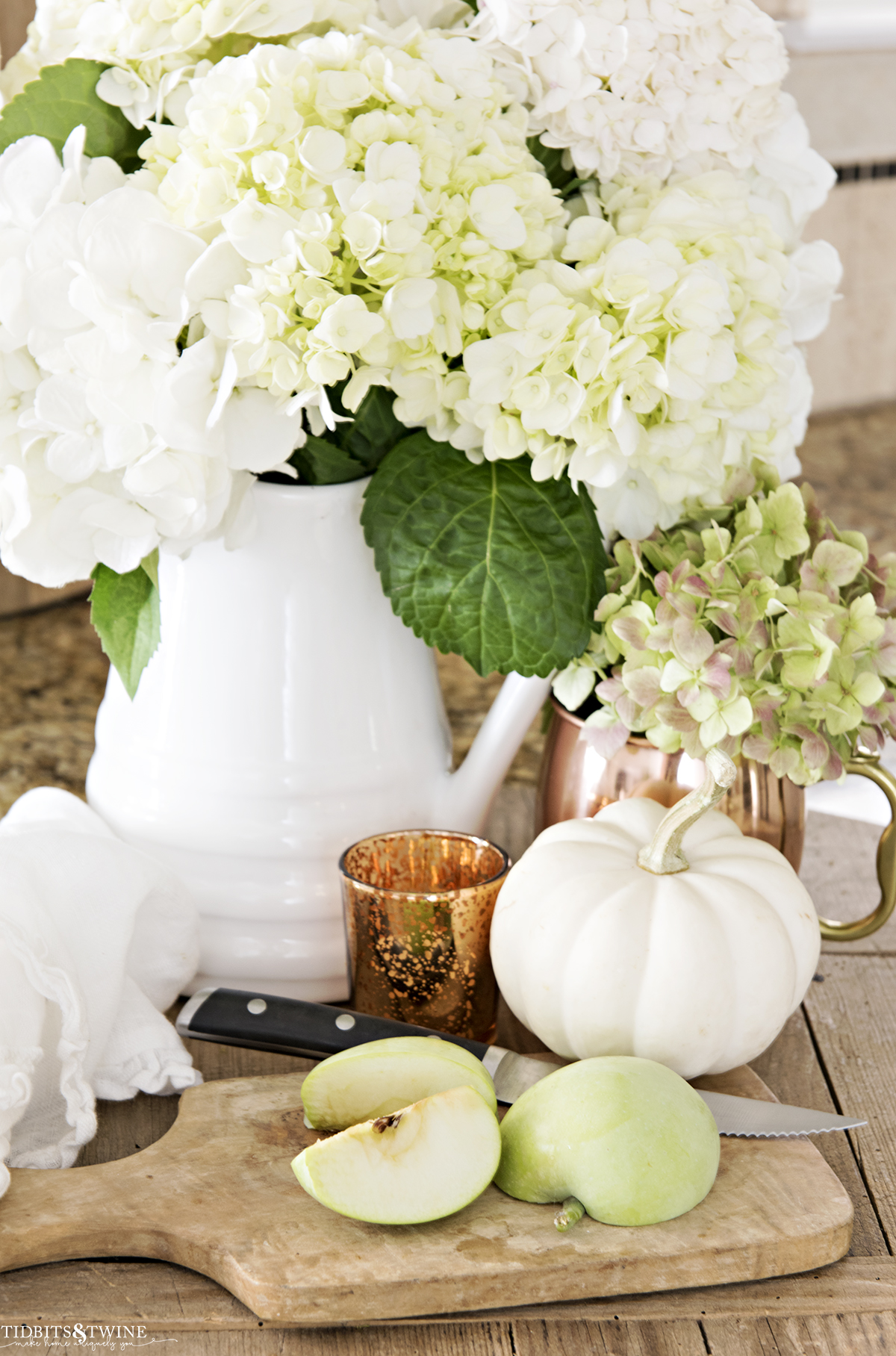 Switching things up a bit, I moved the floral display to the table.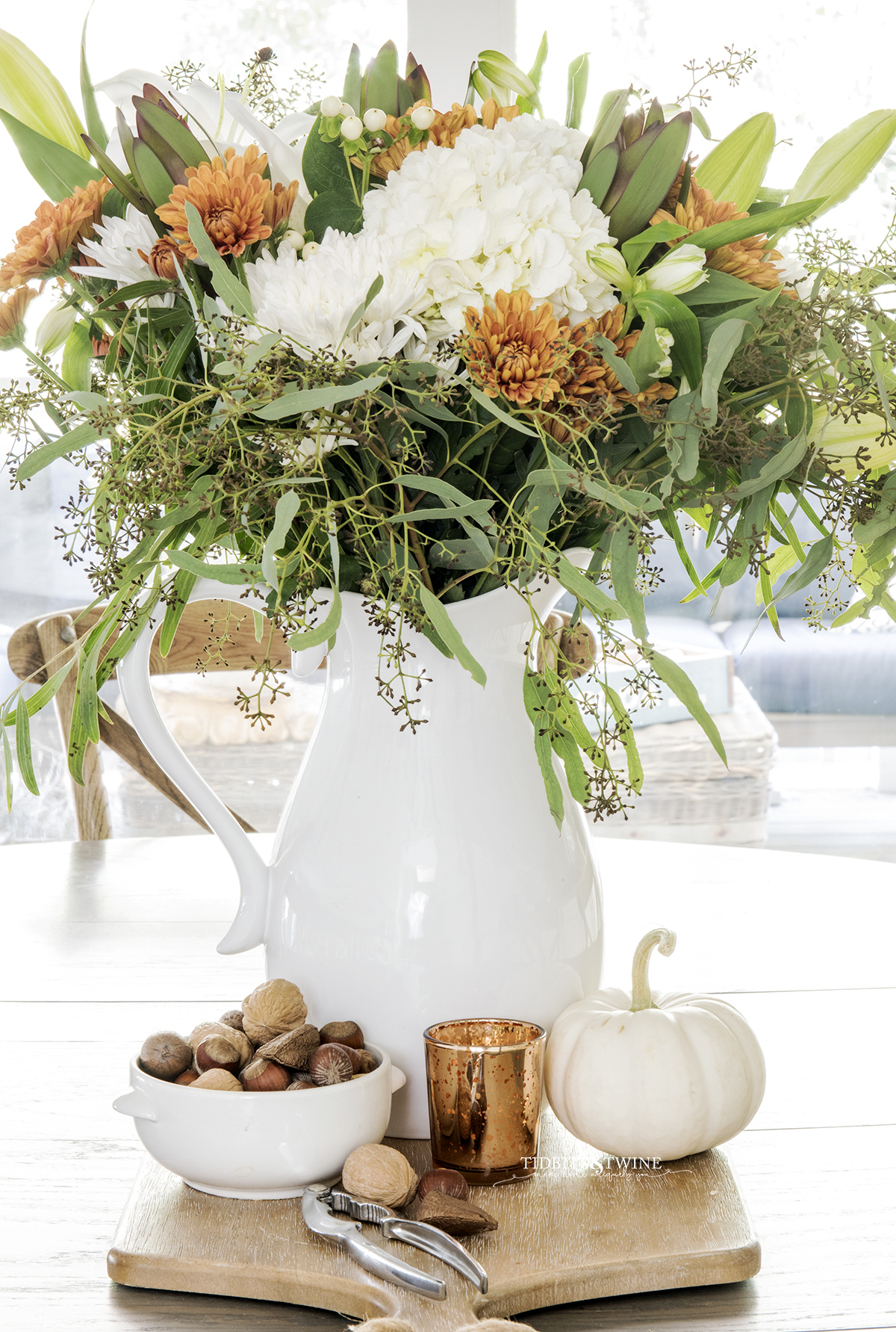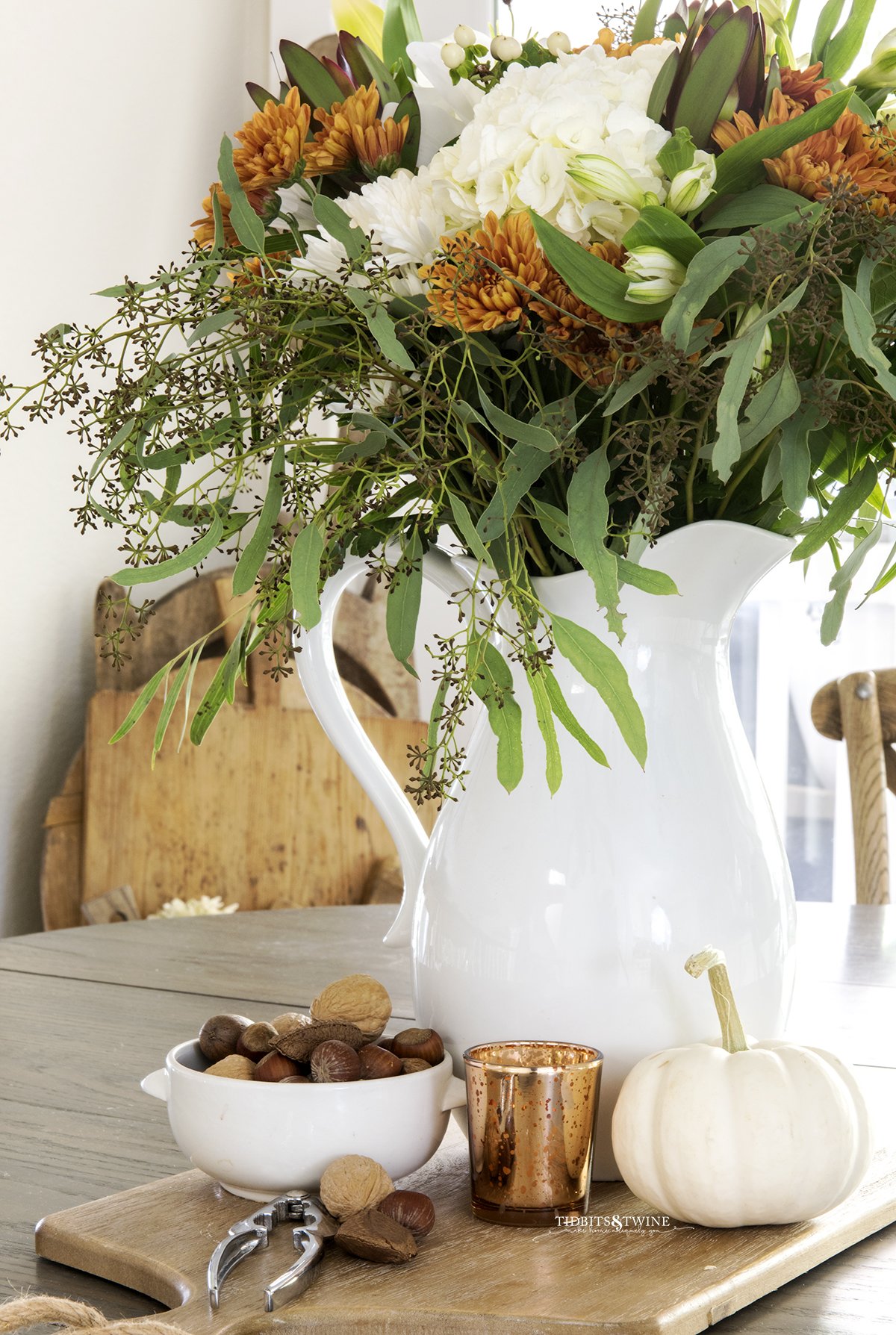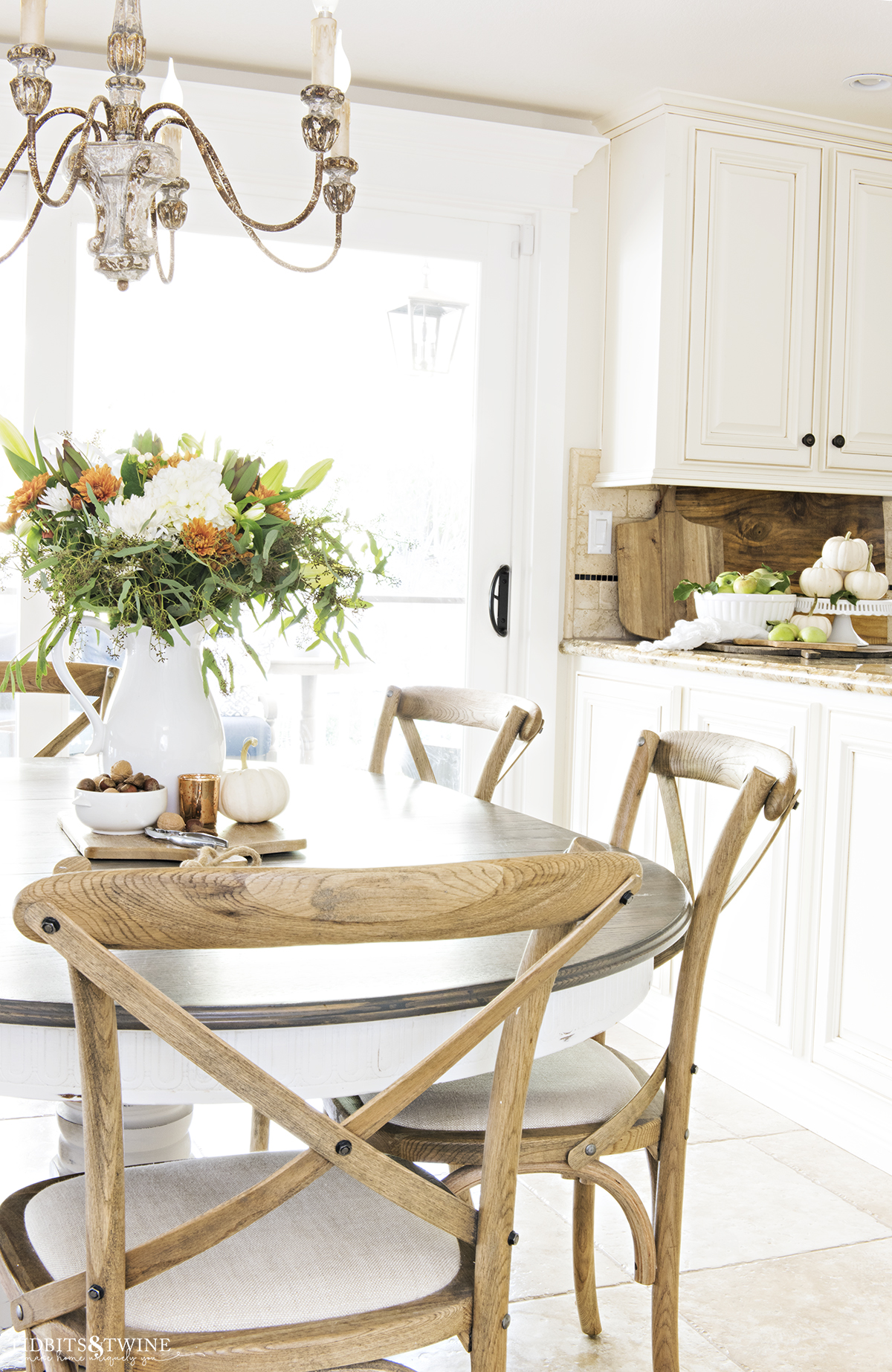 More Decorating Tips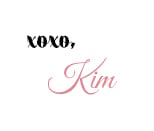 Join the Community
Let's keep in touch! Get exclusive artwork plus the latest news delivered directly to your Inbox!