I've compiled a fun holiday gift guide with more than 25 items specifically for the décor-lover in your life (and maybe that's you!) See the full list of home décor gift ideas below.
The holidays are upon us and if you haven't already started shopping, now's the time! While this holiday season might differ a bit than year's past, a few things remain the same….including our love of a good deal! Whether you're shopping for someone else or making your own wish list, these home décor options are sure to be a hit. BONUS: Since many of us aren't out and about these days, all of these can be found online. Affiliate links included for your shopping convenience.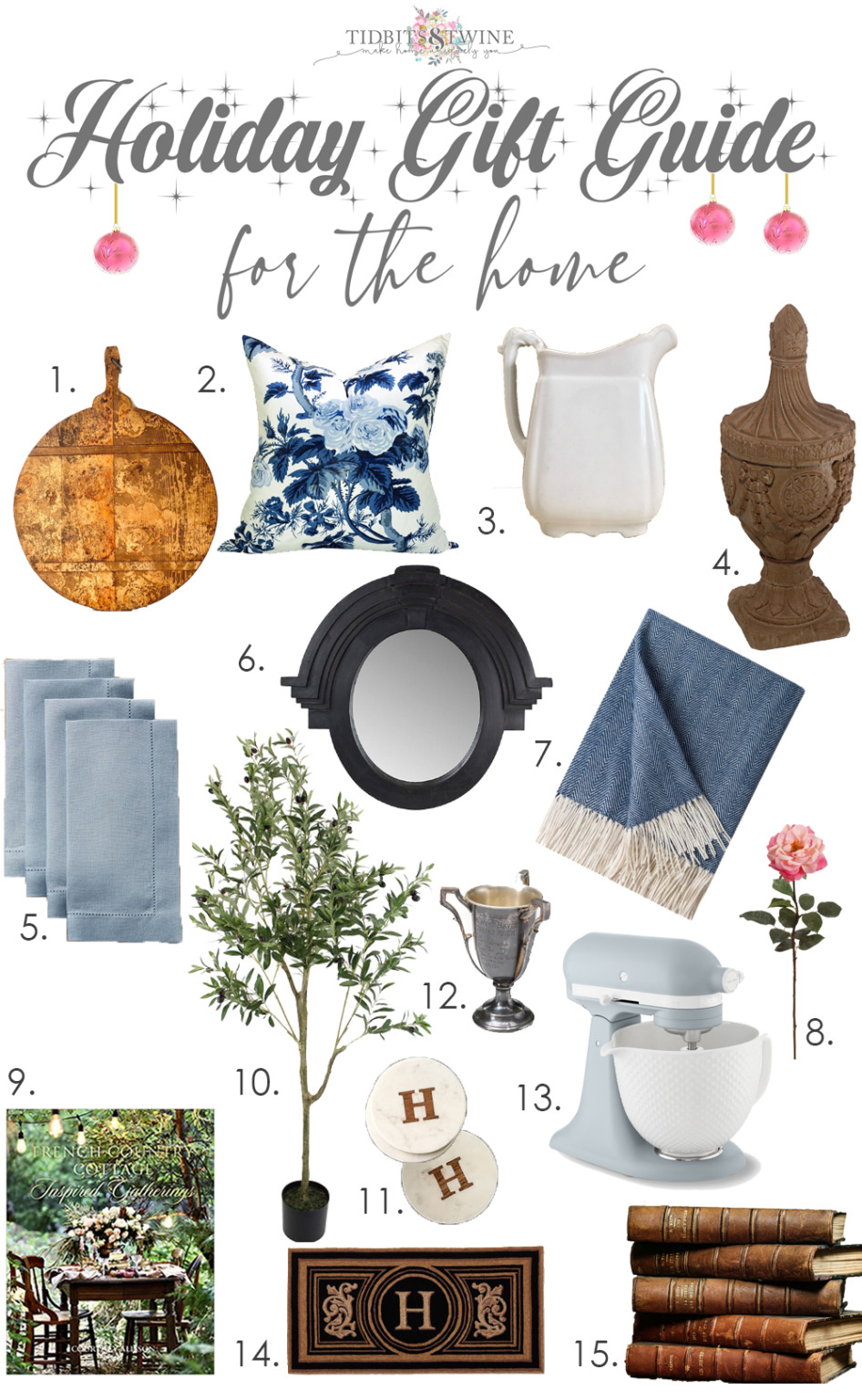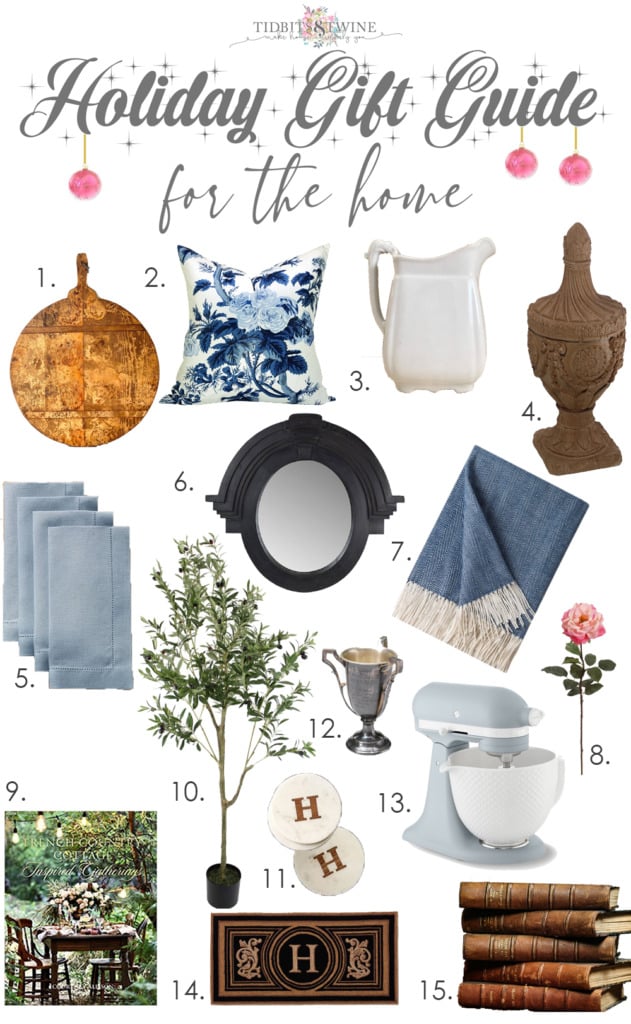 Gift Ideas for the Home
1. This vintage European bread board is a hard-working multitasker in the home. Not only can you use it for a charcuterie board, but it's great on a coffee table as a tray, leaned up against the kitchen backsplash, hanging from the wall, and more.
2.I love to swap out my throw pillows around the house and this Pyne Hollyhock print pillow would be beautiful in any room of the house!
Decorating Made Easy: 5 Lessons You Should Know
Get my FREE guide and join the 10,000 subscribers who already receive the weekly decorating tips and exclusive art!
3.One can never have too much ironstone! A vintage ironstone pitcher makes a great vase or utensil holder any time of the year. And you can mix and match your ironstone with newer white pieces to create the larger look of a collection!
4.This decorative finial has been on my wish list for some time now. It's a great addition to a mantel, coffee table, or even a sofa table!
5.This set of Belgian flax linen hemstitch napkins can transition between casual and formal events to ensure lots of use. They can also be used to line a bread basket for a pop of color!
6.I got a lot of questions about my living room mirror and so thought this list wouldn't be complete without a beautiful mansard mirror! The architectural style of this mirror helps to create a focal point without being too overpowering.
7.My friend told me about this herringbone faux cashmere throw and I am in love! Perfect to curl up with on a cozy day.
8.I own these faux roses and they look incredibly realistic! They also feel nice. Gather a few together in a vase, or mix them in with real flowers if you want a fuller look!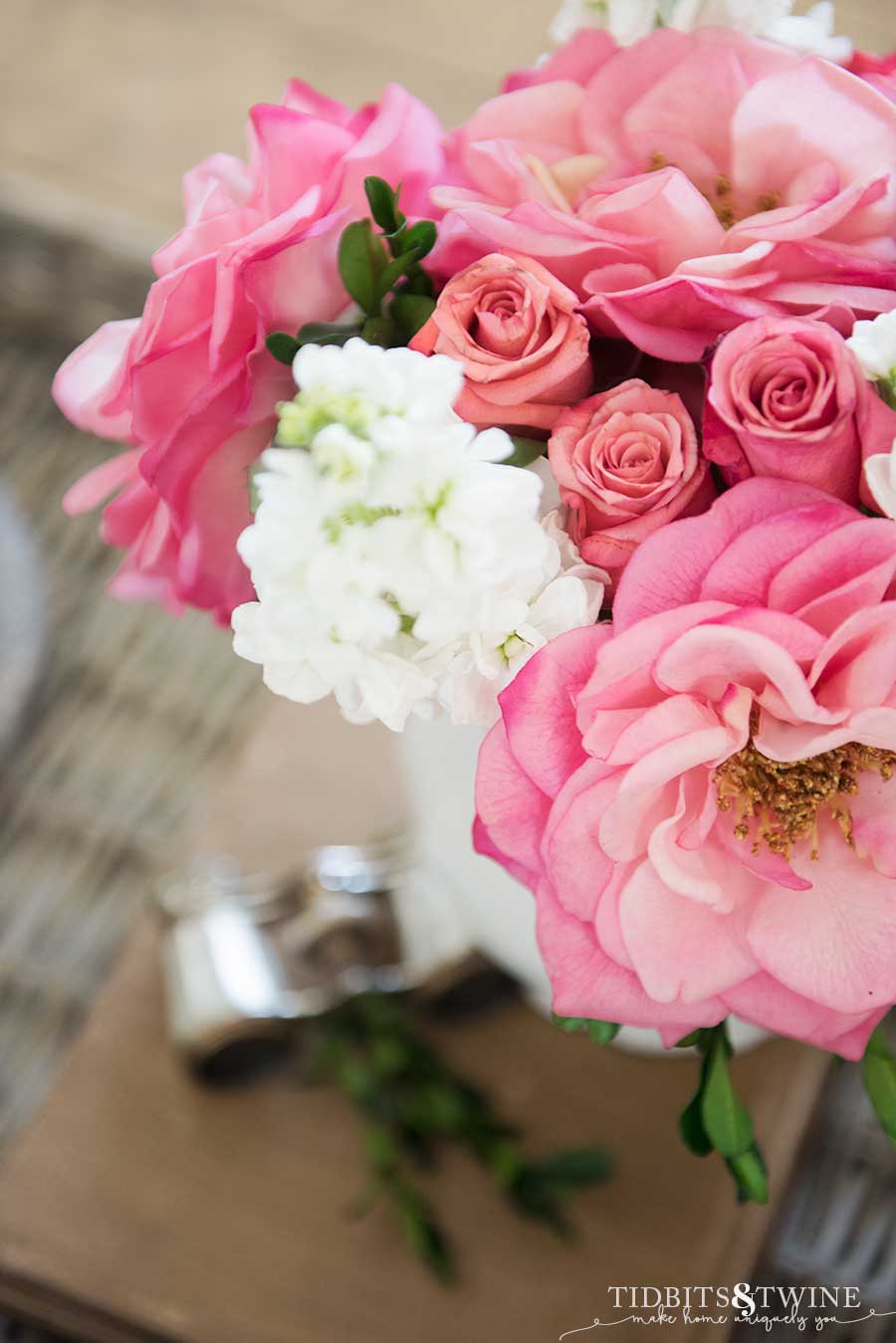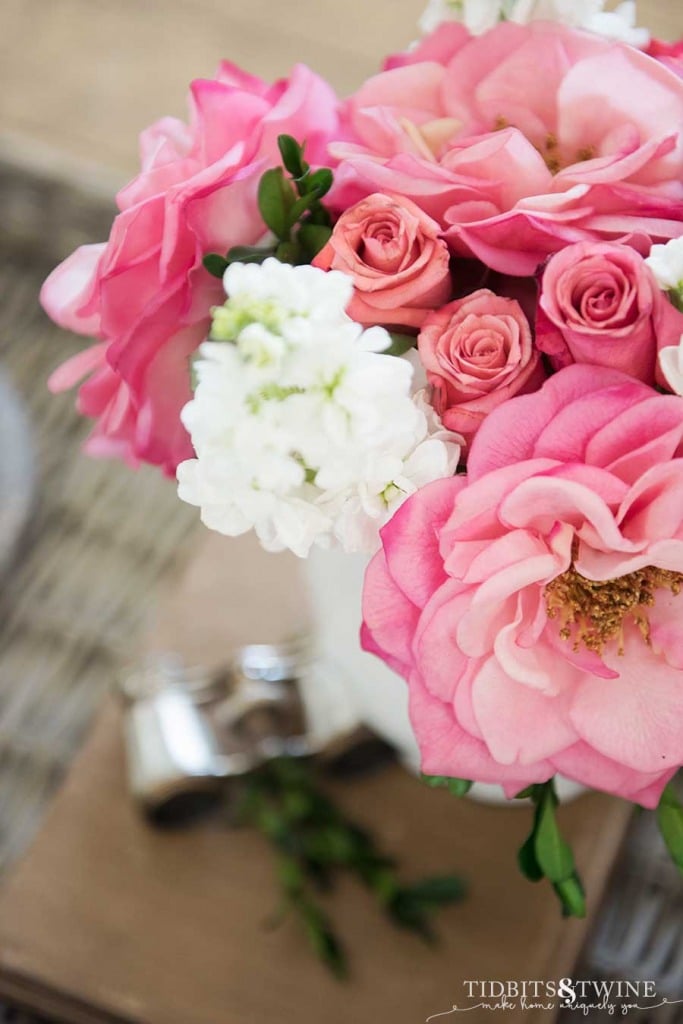 9.I'd be remiss if I didn't include Courtney Allison's book French Country Cottage Inspired Gatherings. If you want some great inspiration, this is where you'll find it!
10.A faux potted olive tree is one of my latest obsessions and is so versatile. Whether greeting guests on the front porch or tucked away in a corner, this is a great tree for the money. This is the one that was in the corner of my Fall family room.
11.These monogrammed marble and wood coasters are elegant and practical! I love the mix of textures and keep them on my coffee table year-round.
12. I love a vintage trophy cup, whether it's just for display or used as a vase! If real vintage ones are out of your price range, the replicas are equally nice.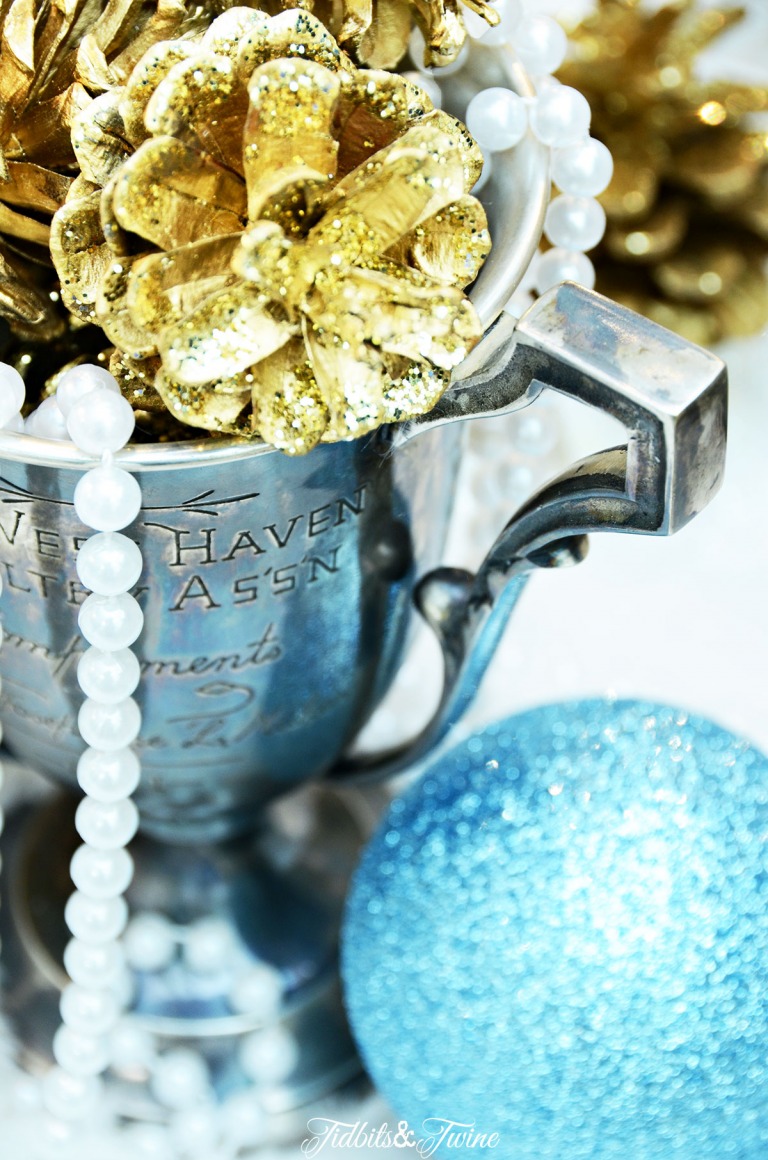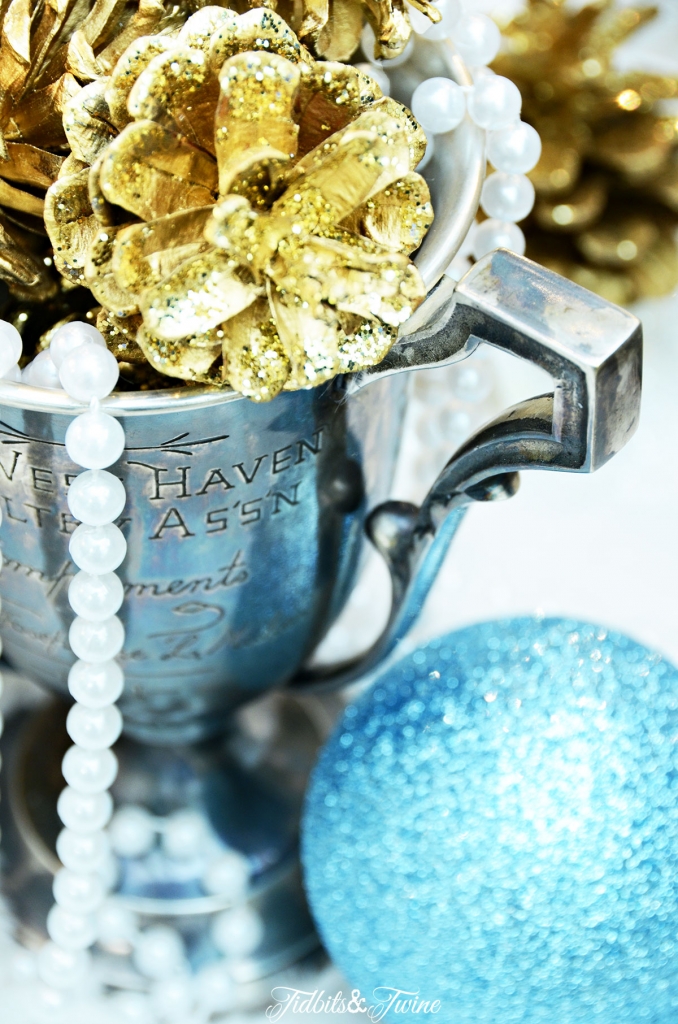 13.This limited edition Kitchen-Aid mixer is my all-time favorite. Not only is a fantastic kitchen tool, but the color is lovely and the white detailing on the bowl ensures that this looks pretty on your counter even when not in use.
14. This monogrammed door mat has 4.4/5.0 stars and I have several friends who own this, so it's definitely on my list. It's UV treated so that it holds its color despite foot traffic and sunlight.
15.Bring on the vintage leather books! I use books all over my own home for a rustic and textured touch.
Whether you're getting ideas for your own Wish List or shopping for the décor lover in your life, I hope you found some inspiration on my Holiday Gift Guide! I've included an expanded list at the bottom of this post with a few more ideas. And again, all of these can be found online to make your holiday shopping easier this year!
Full List of Home Décor Gift Ideas

Have a wonderful Thanksgiving and I'll be back next week with more holiday inspiration for you!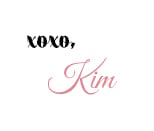 Looking for more gift ideas? Check out my 20+ Gifts for Her!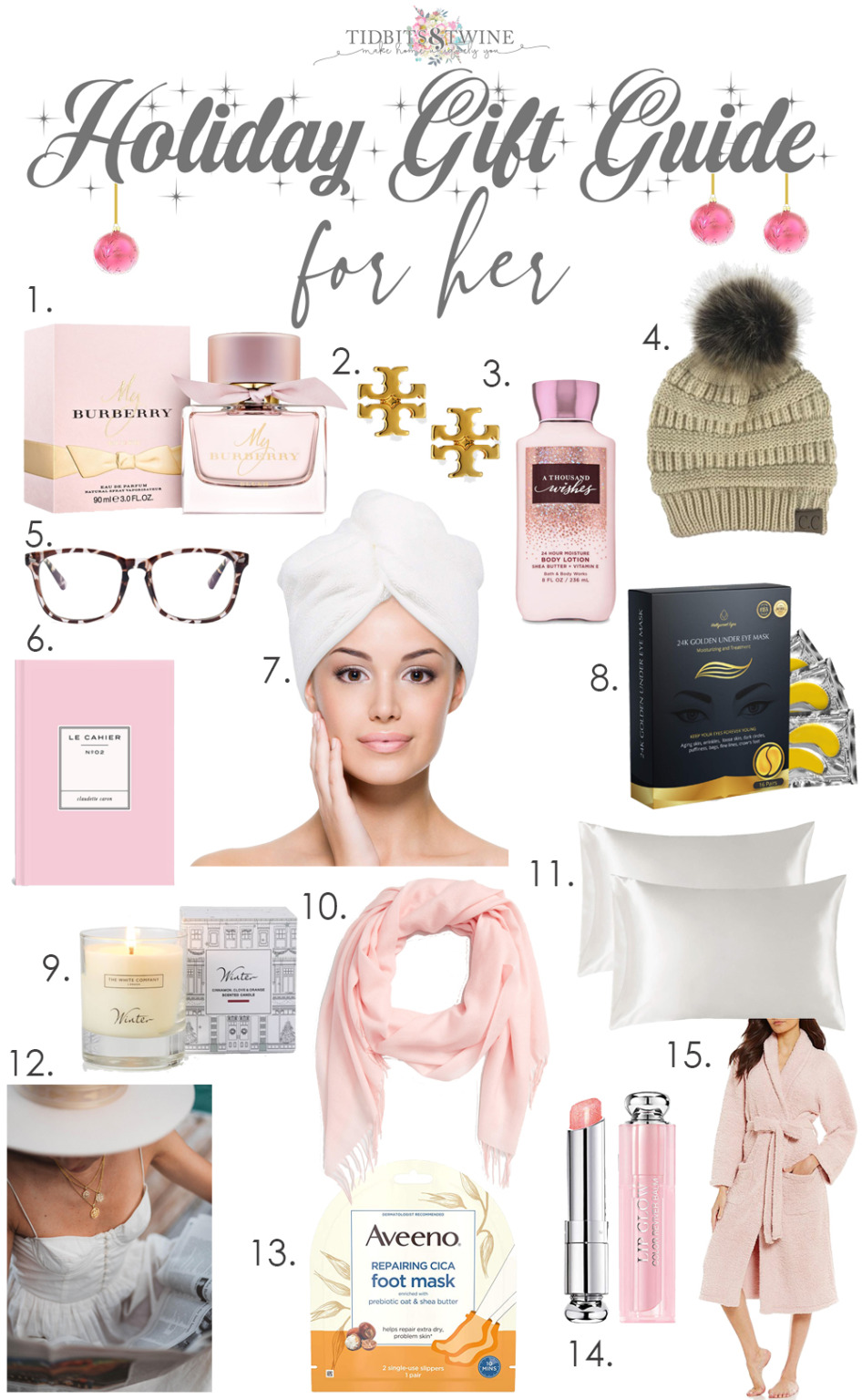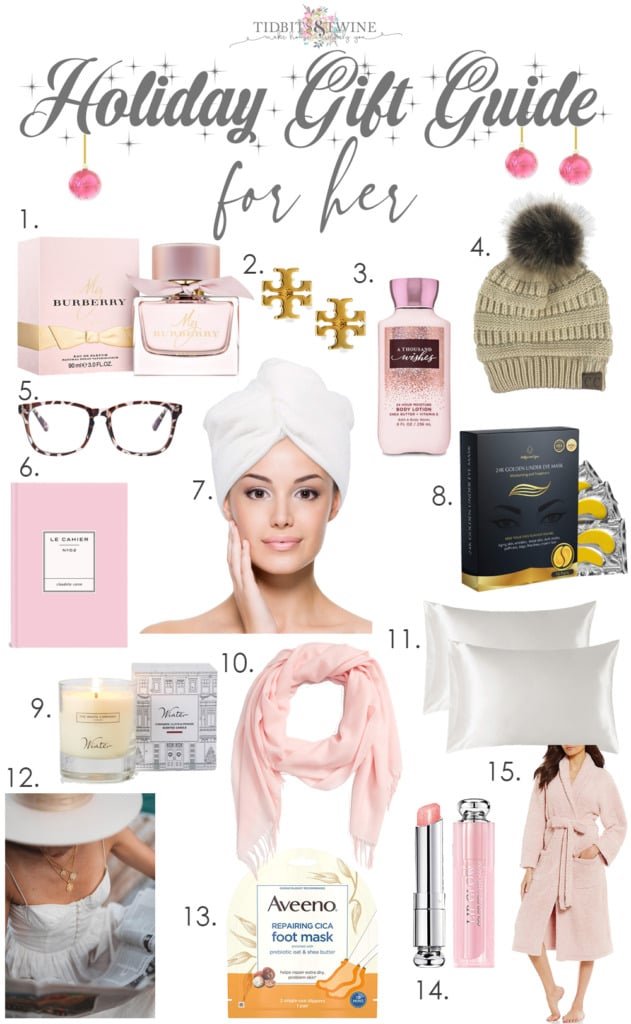 Join the Community
Let's keep in touch! Get exclusive artwork plus the latest news delivered directly to your Inbox!