These hardworking decor items are just what every home needs! No matter your decorating style, these seven items are a great investment and are the workhorses of any home.
Okay, I admit, the title of this post might be a bit of an exaggeration, but these versatile items are true workhorses of any home and help create a cozy, lived-in space.
1. A Large Vase
A large glass vase is a great addition to any room with its simple shape and delicate glass. This could be a hurricane vase, a pickling jar, or even a demijohn.
These vases are so versatile and can be used for fresh flowers, candles, dressed up for the holidays, or even left empty to speak for themselves!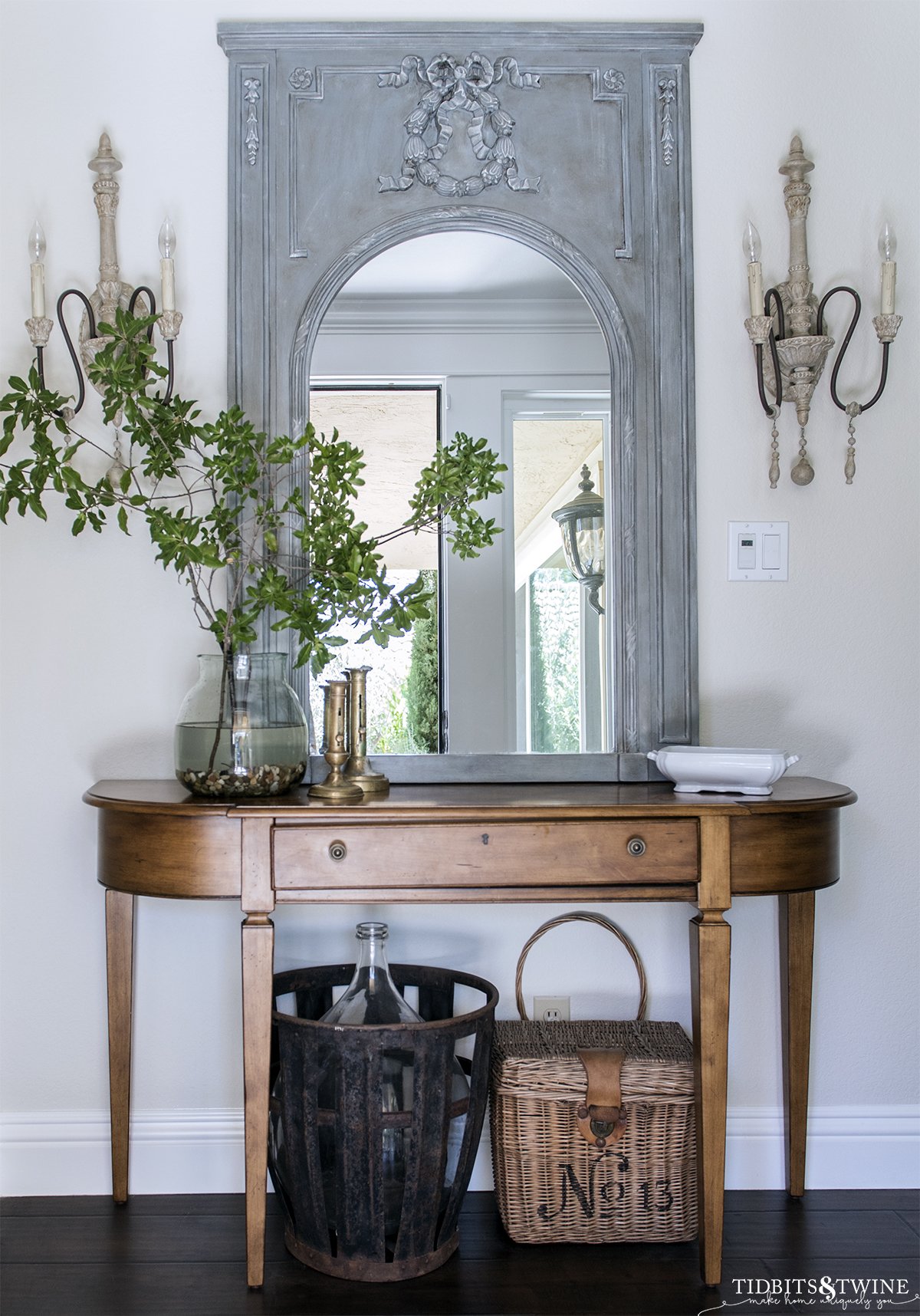 Beautiful Vase Options

2. A Great Table Lamp
Ambient lighting is so important to creating a sense of warmth in a room. A great lamp that looks beautiful during the day and provides cozy light in the evening is a win-win for any home.
And lighting isn't just practical, but it also helps to create texture in a room.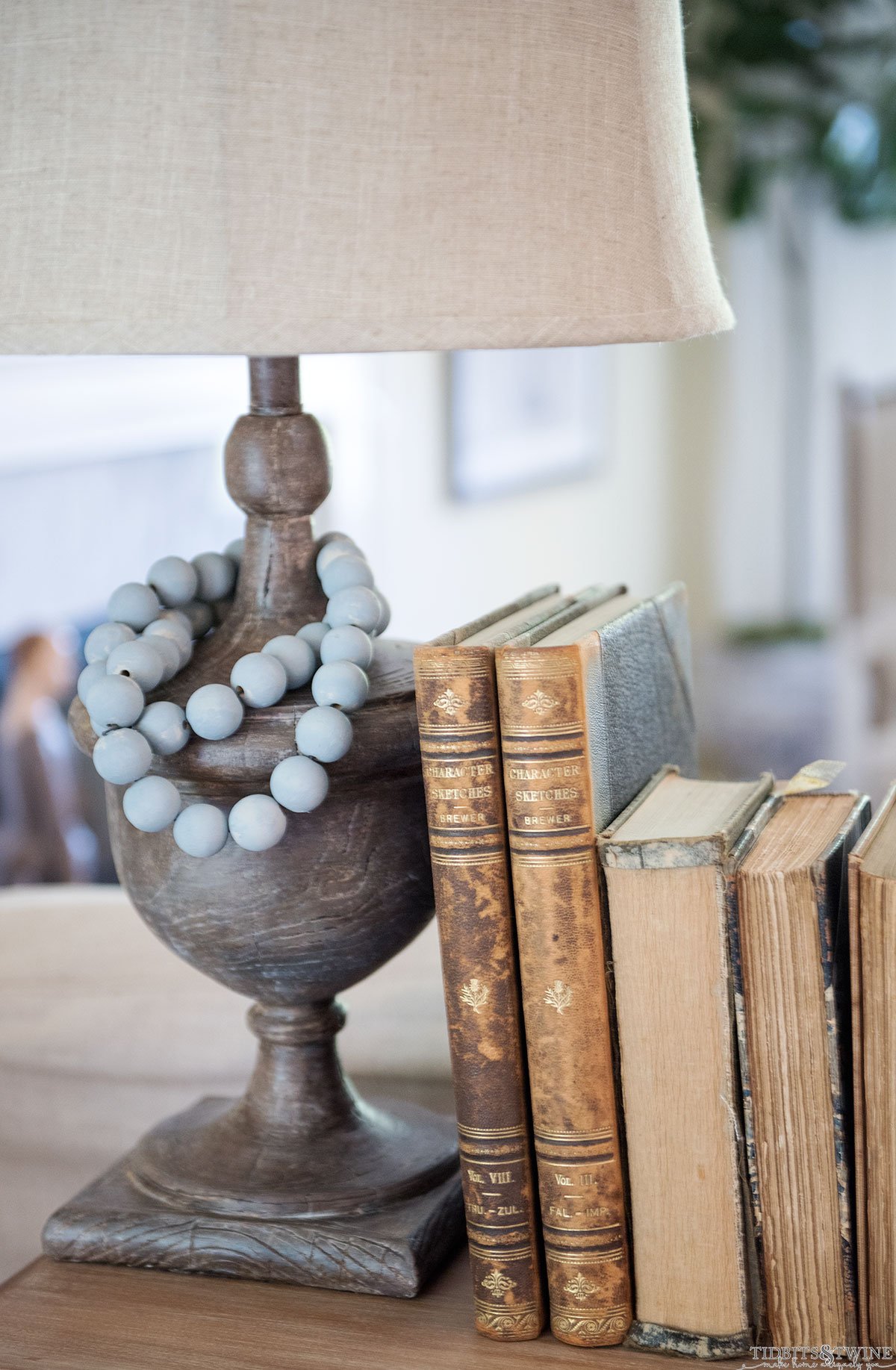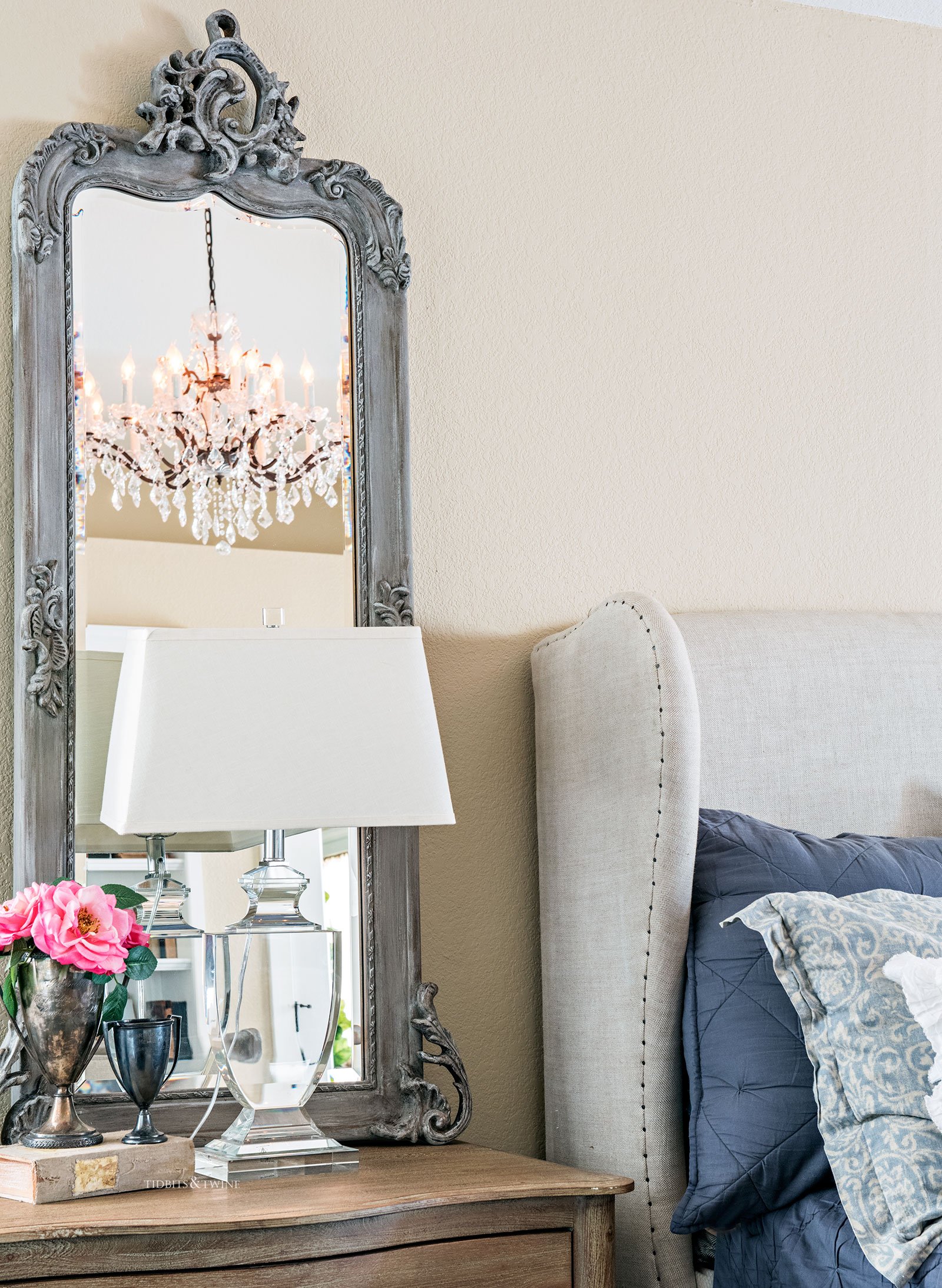 3. A Fabulous Accent Chair
Admittedly, I have a love of chairs, but an accent chair is more than just an additional seat when company arrives. A great chair is not only comfortable, but also tells a story about your style, personality, and taste.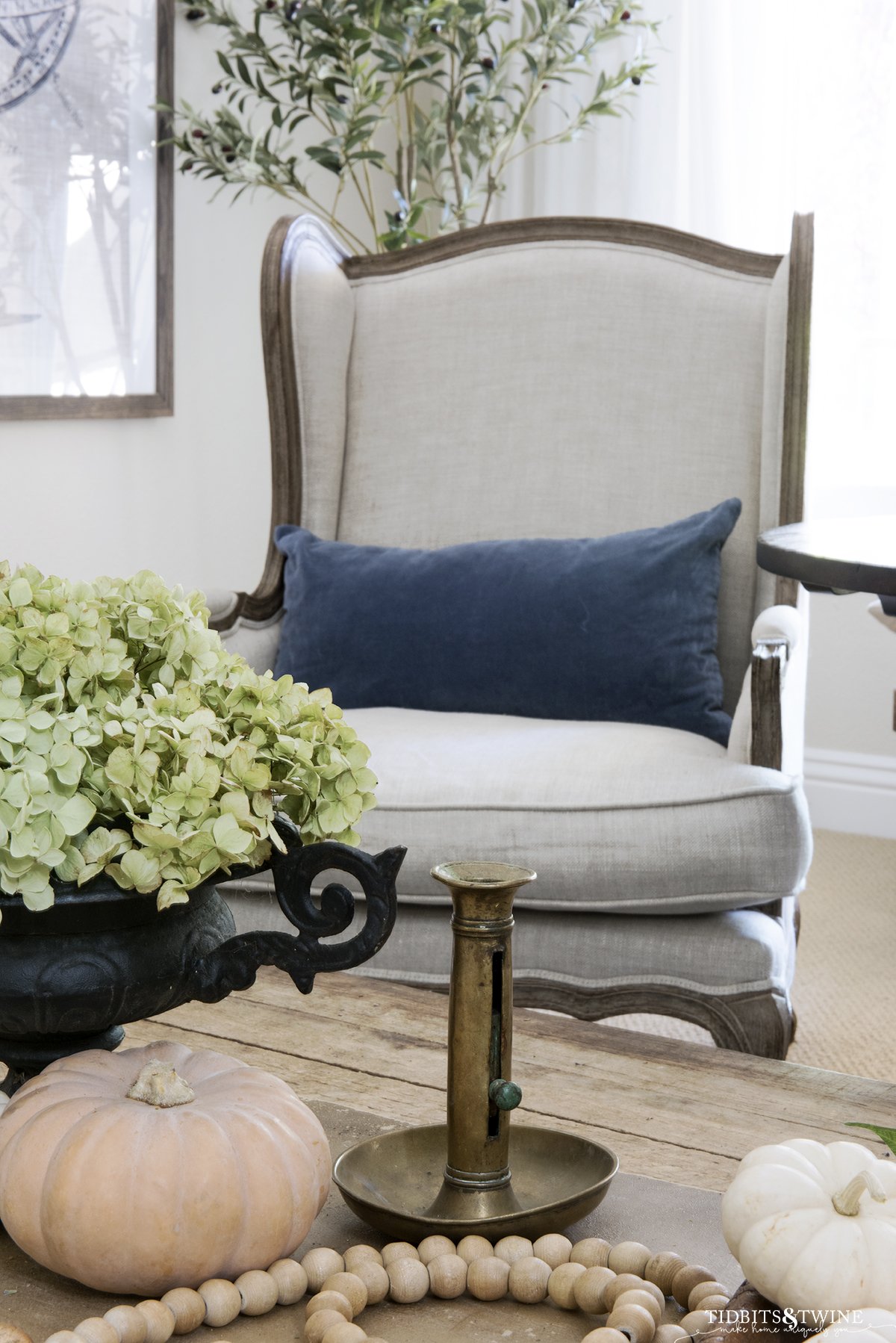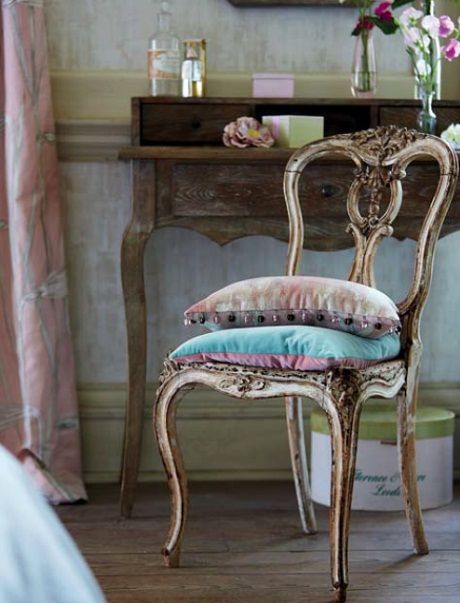 4. A Lush Plant
I am a true believer that no room is complete without the addition of a plant. Plants – whether flowers or foliage – bring a bit of the outdoors in and add an organic feel to our homes.
And if you don't have much luck keeping them alive, you can check out my favorite faux plants and fake flowers to get a real look but without the upkeep!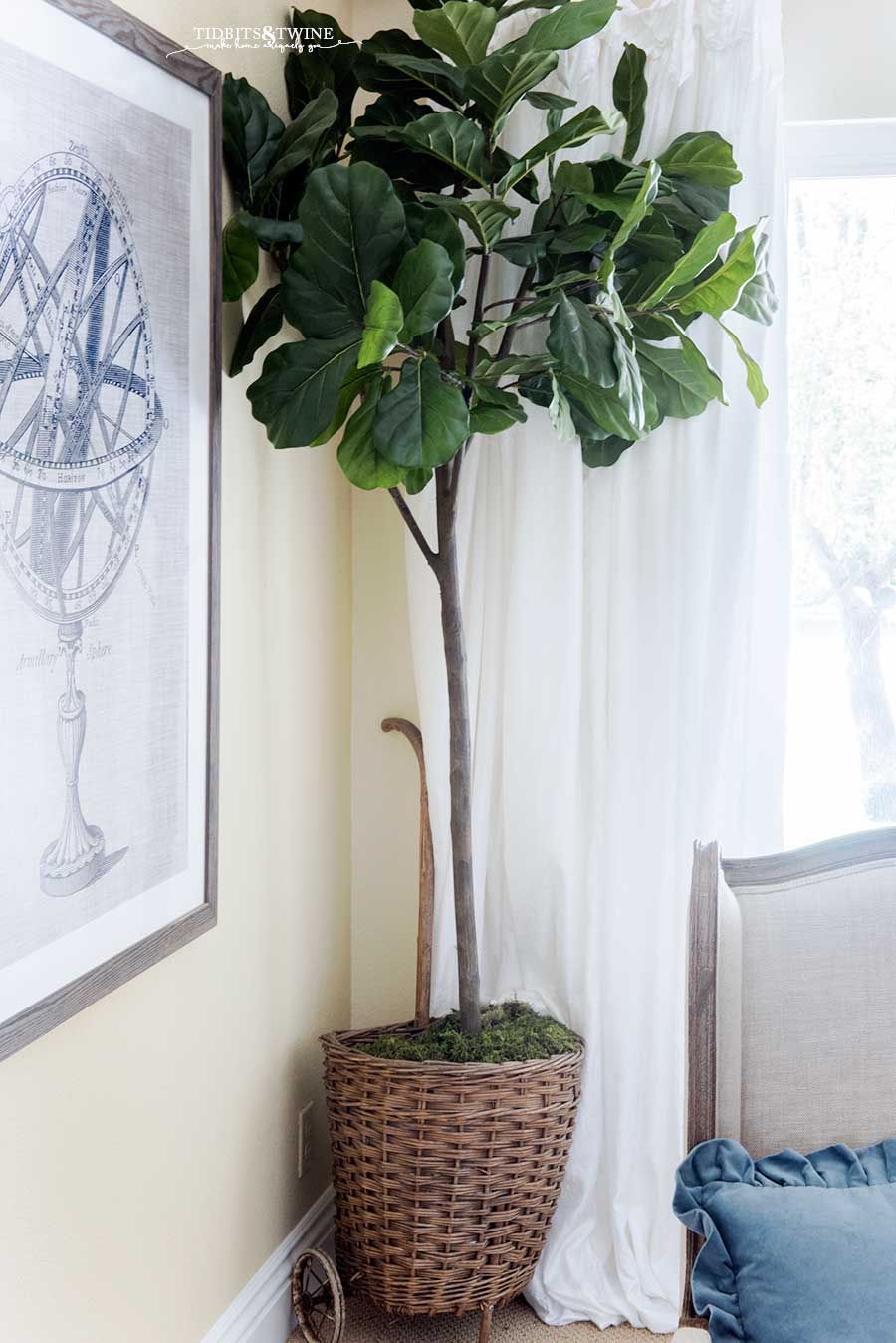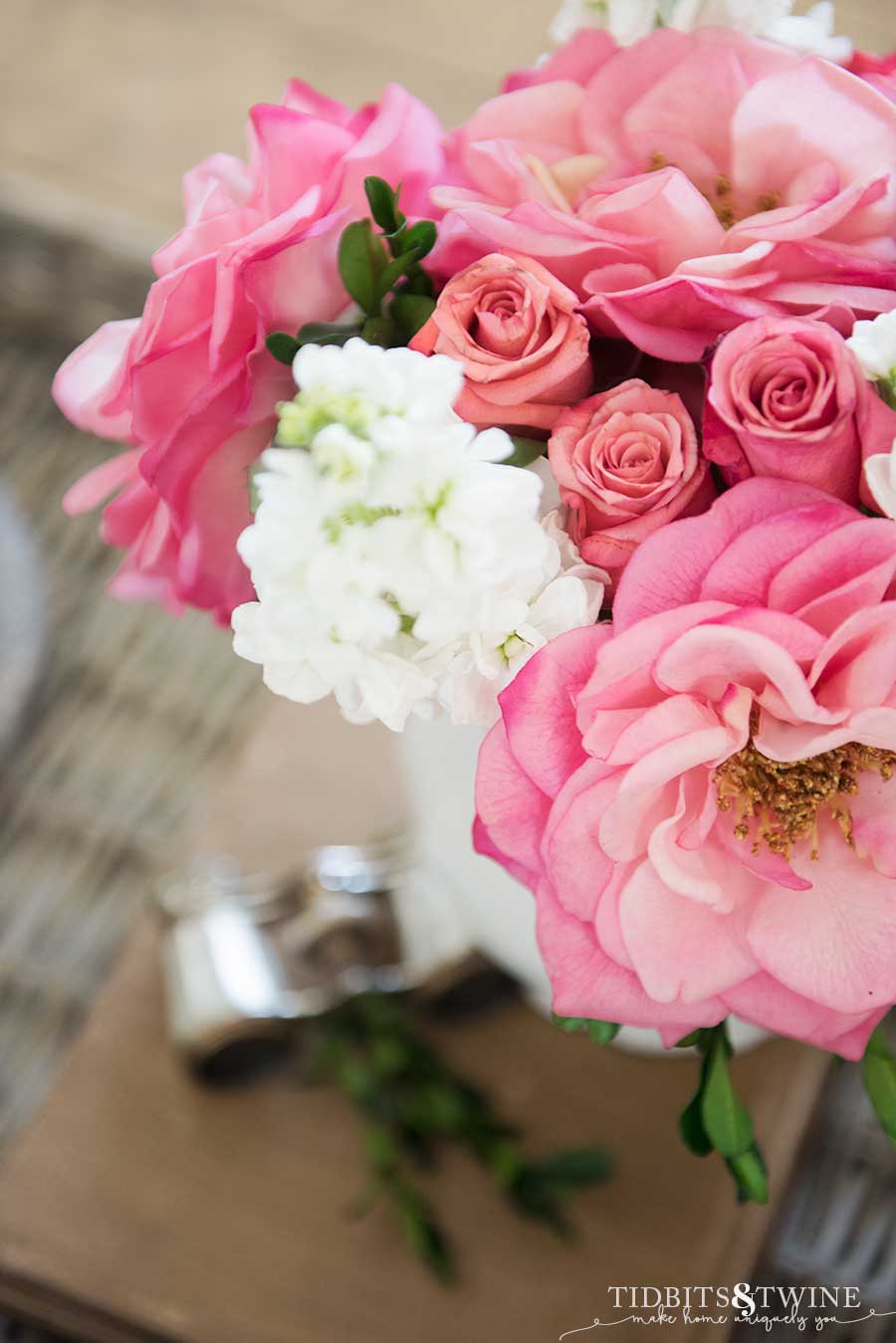 5. A Versatile Tray
A hard-working, versatile tray is one thing I can't do without! Whether corralling dishes for a buffet, bringing snacks to the kids, containing decor on the coffee table, or just looking stylish in the home, a tray is one of those items from which you'll get your money's worth.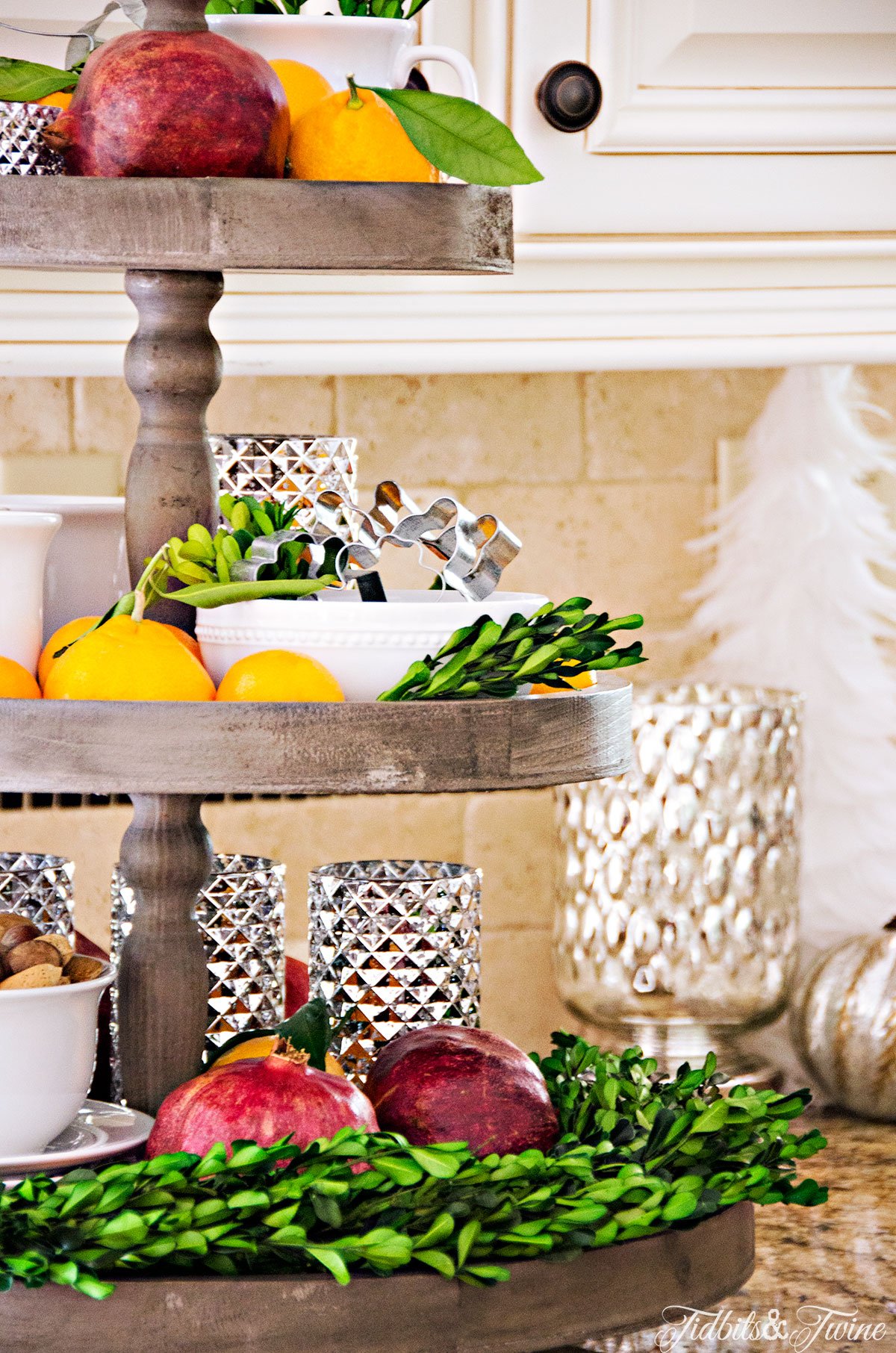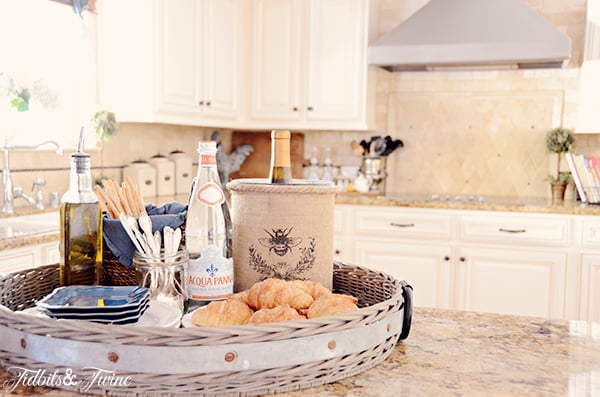 6. A Great Basket
Like a tray, a basket's functionality allows it to serve many different purposes, but above all, it adds texture and an organic touch to any room.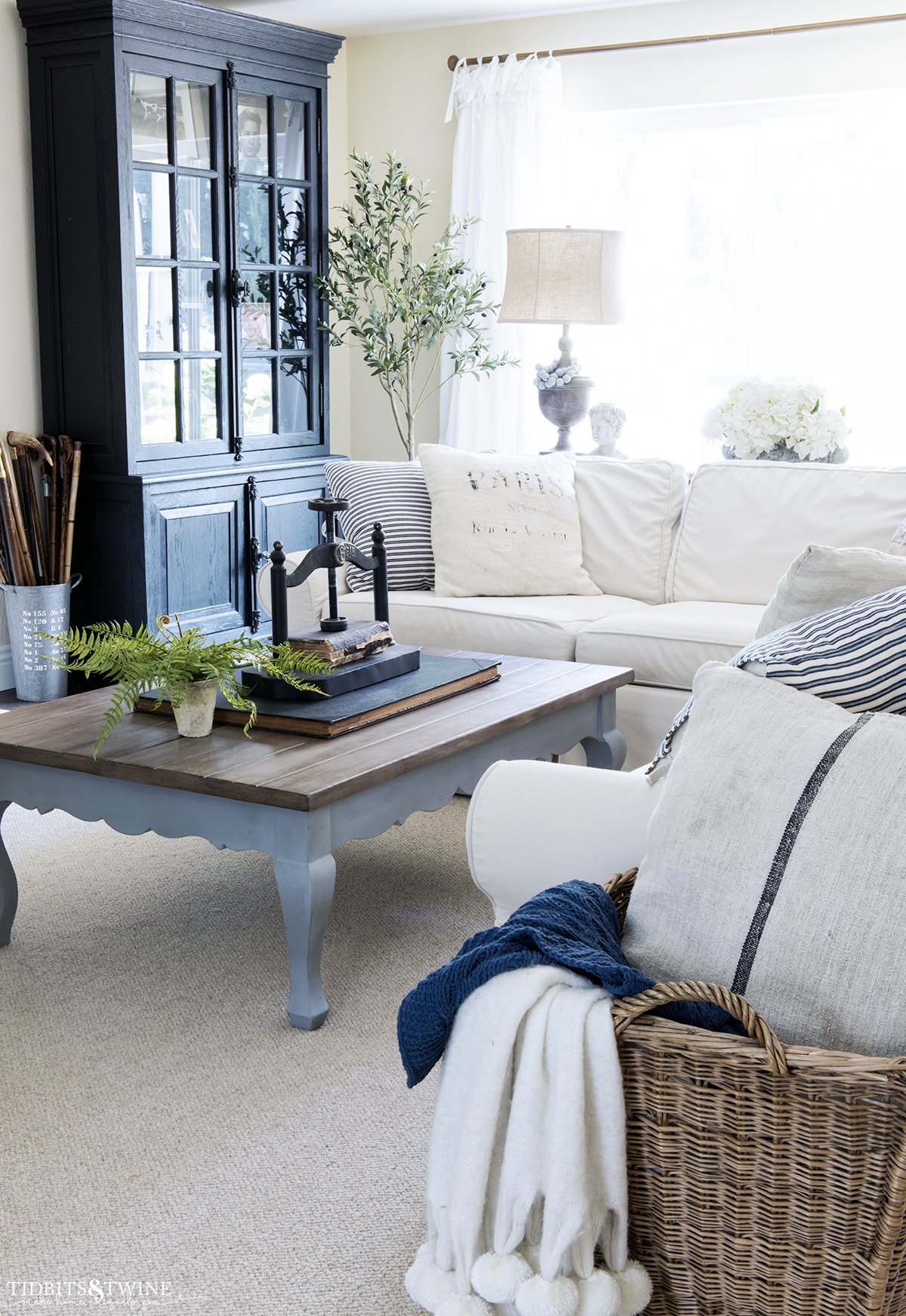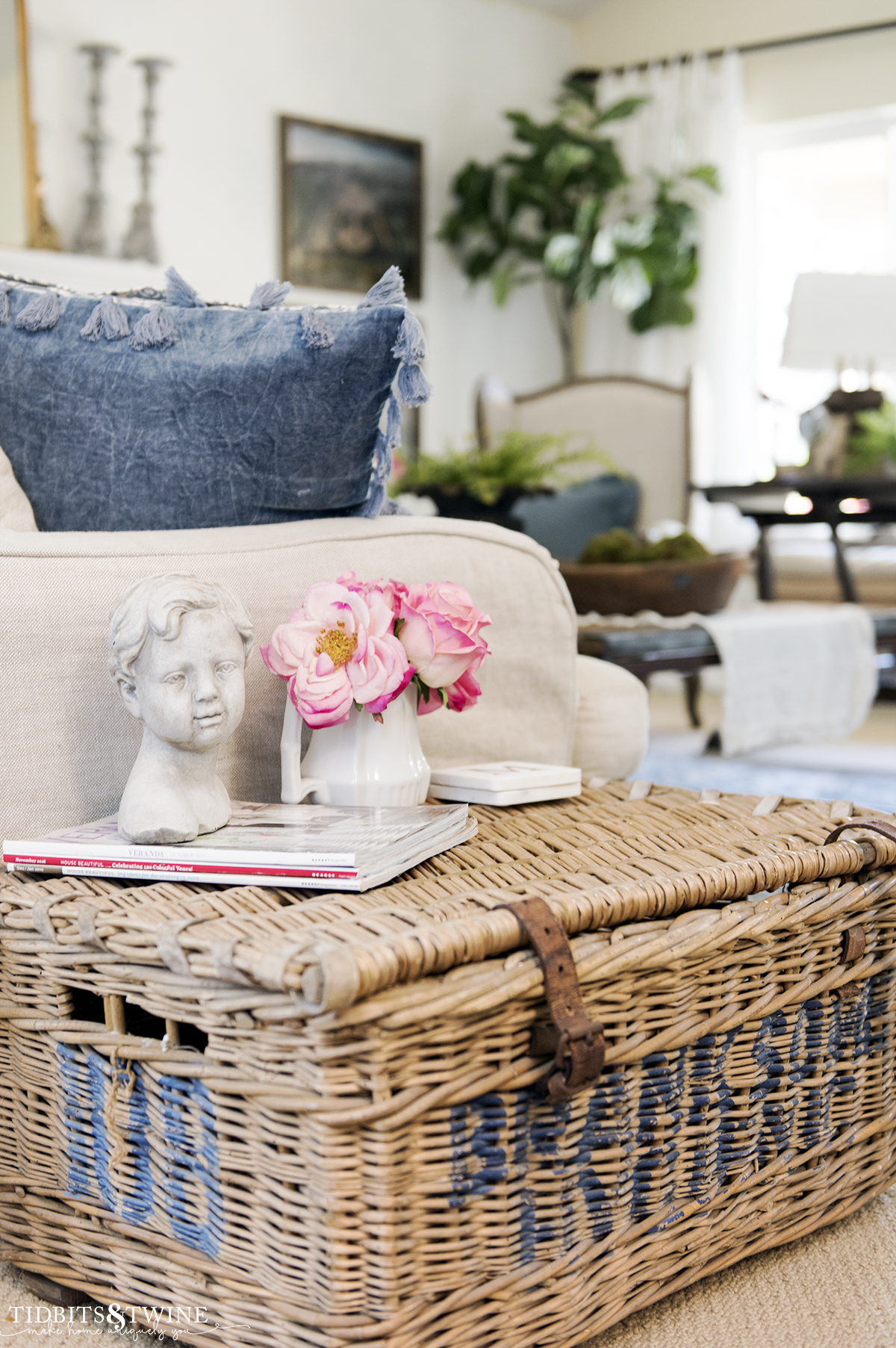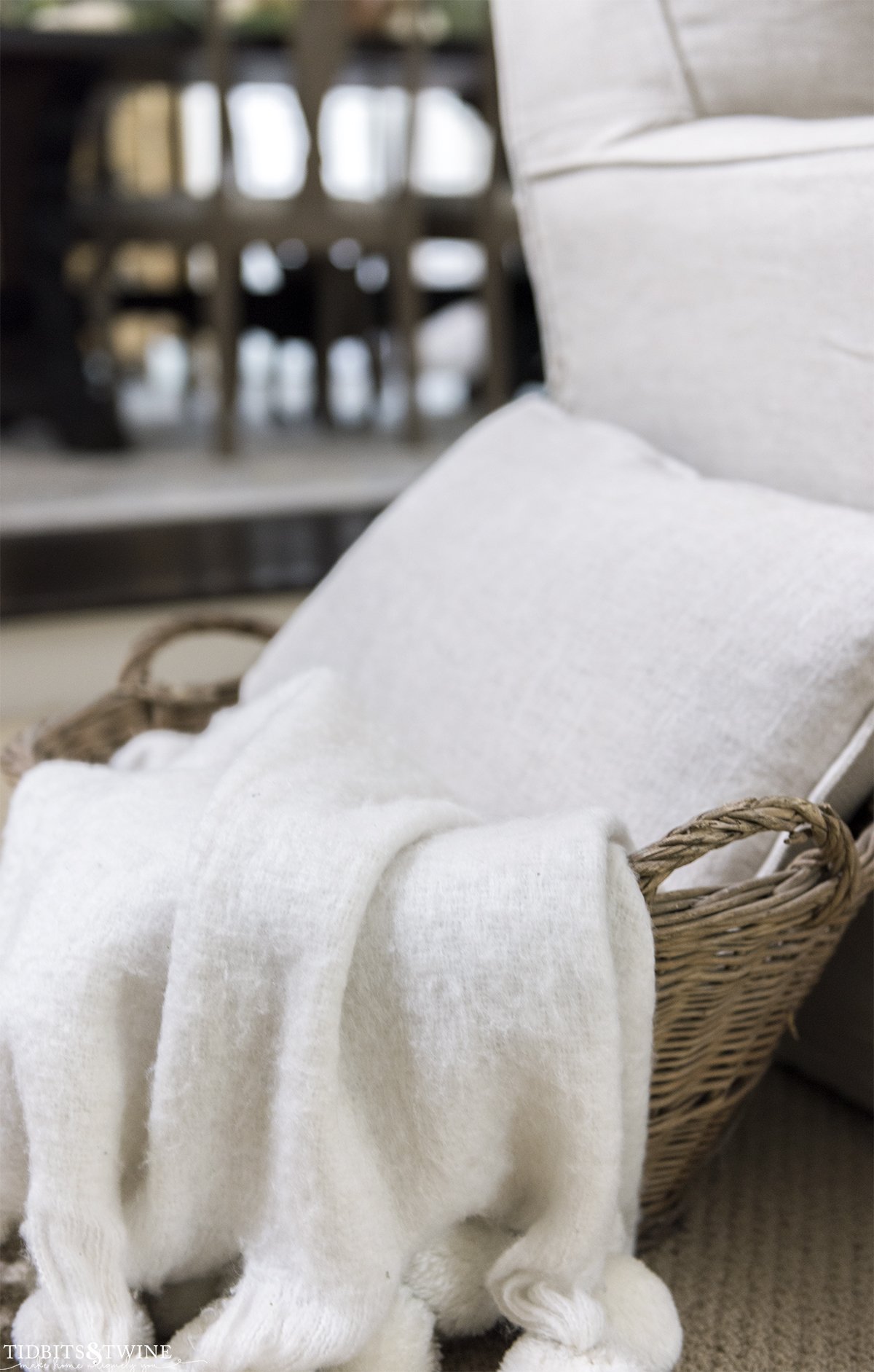 7. Beautiful Books
Aside from their literary function, books also create great "filler" in vignettes and work well to add height to other objects. Plus, they can bring in color and/or texture with their covers and well-loved pages.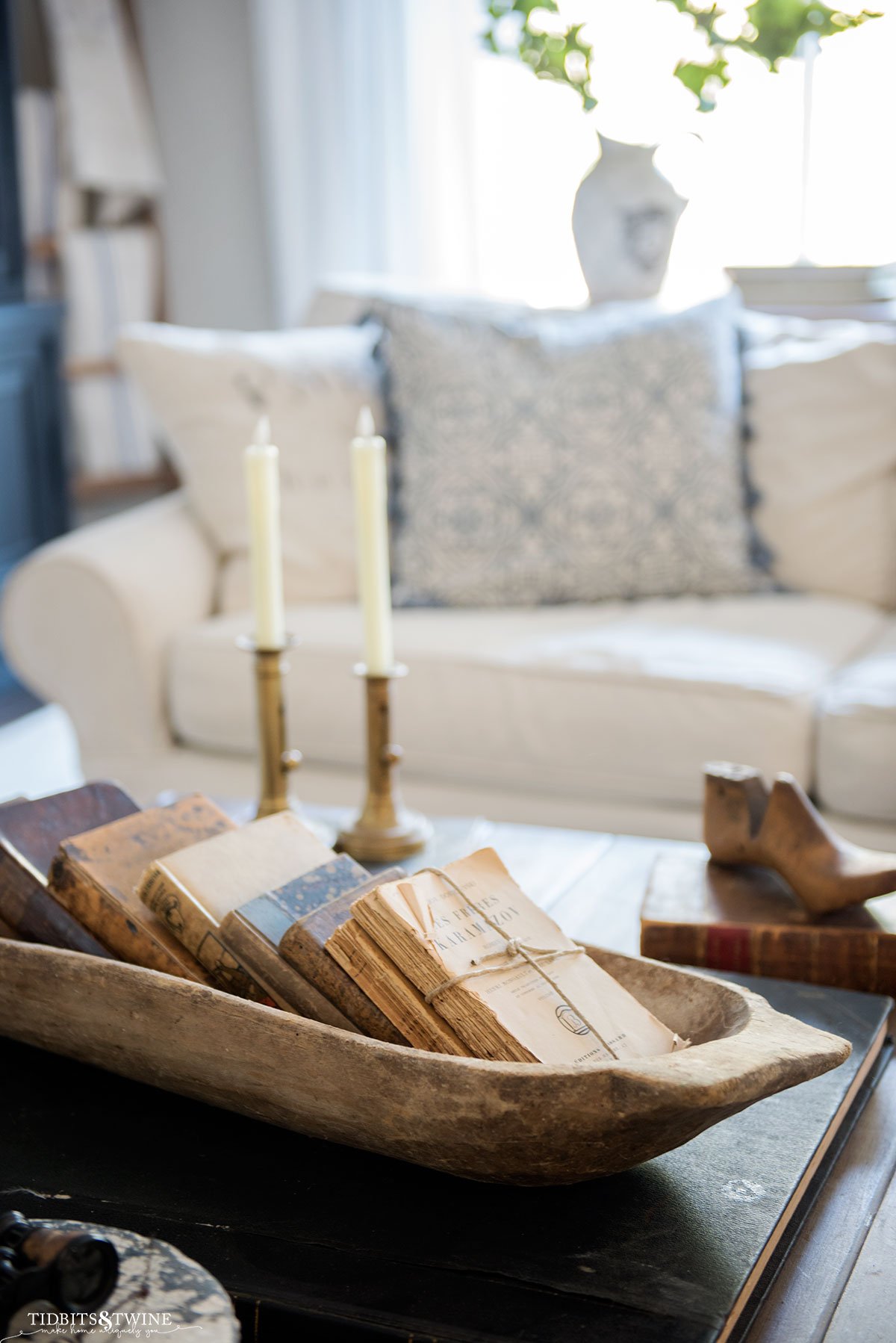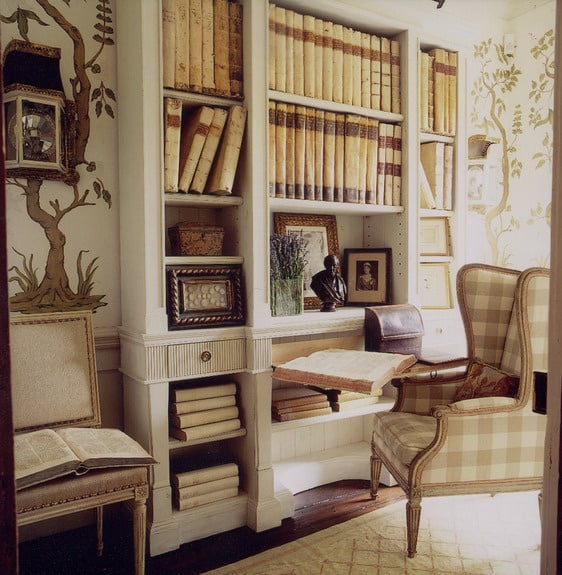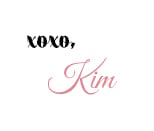 Are there other decor items your home can't live without? Let me know!

Join the Community
Let's keep in touch! Get exclusive artwork plus the latest news delivered directly to your Inbox!