A look at the European-inspired, timeless style of interior designer, Pamela Pierce, of Pierce Designs & Associates.
Before the holiday craze sets in, I thought we'd take a look at one more inspiring designer as part of the Designer Spotlight series. If you don't already know her, let me introduce Pamela Pierce! I really think you'll love her style!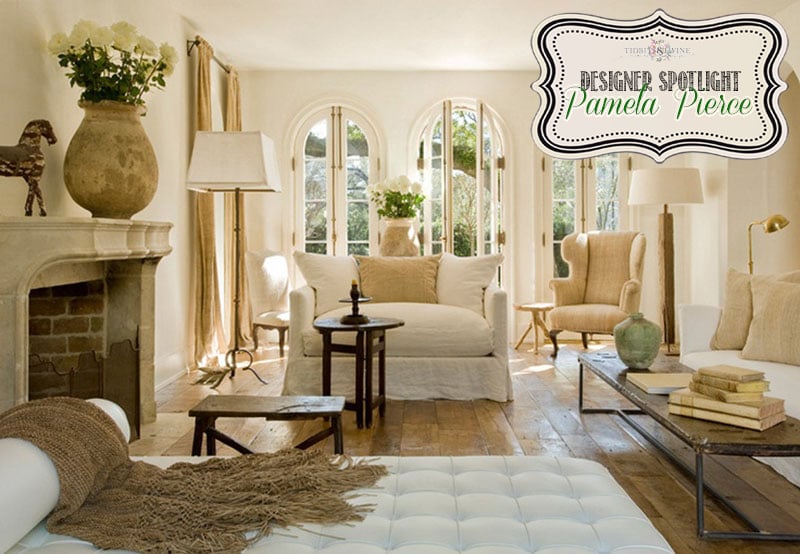 Pamela's style reminds me a bit of Brooke Giannetti in they both mix antique and contemporary pieces, but Pamela has a twist that is uniquely her own. A Houston native, Pamela also serves as Editor-in-Chief of MILIEU Magazine. If you aren't familiar with MILIEU, be sure to check it out, but either way, I'm guessing you'll be familiar with Pamela's beautifully inspired designs.
Design Style
Pamela's design style is a mix of contemporary and antique in a mostly neutral color palette. Her designs feel European inspired, with rustic pieces punctuating an otherwise refined look. Her designs always reflect a fine study in light, scale, texture, and color.
I wanted to show my clients that you can mix good contemporary pieces with antiques.

-Pamela Pierce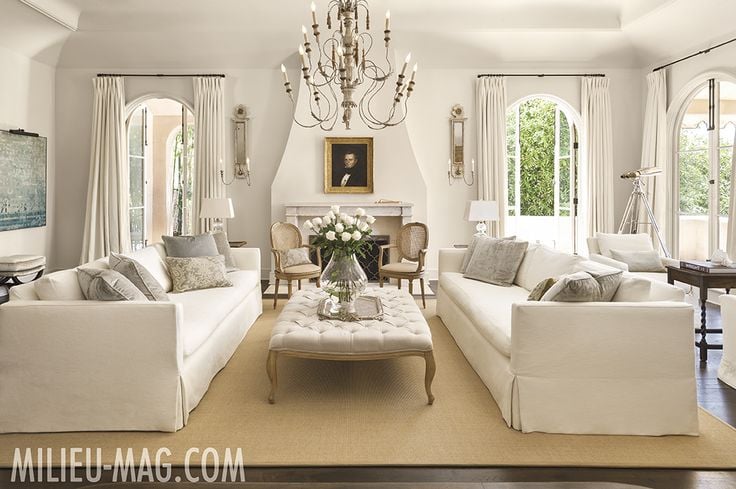 Pamela's Texas Home
Her home is Houston is breathtaking. Her porch boasts beautiful French details that fit perfectly with the grandeur of the home.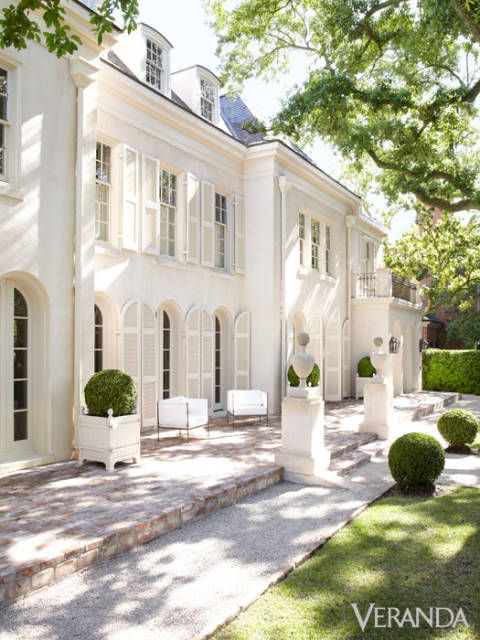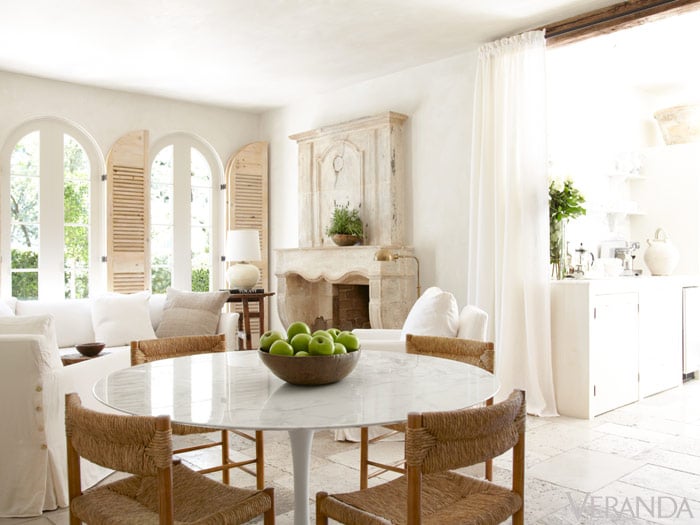 Pamela's Favorite Design Tips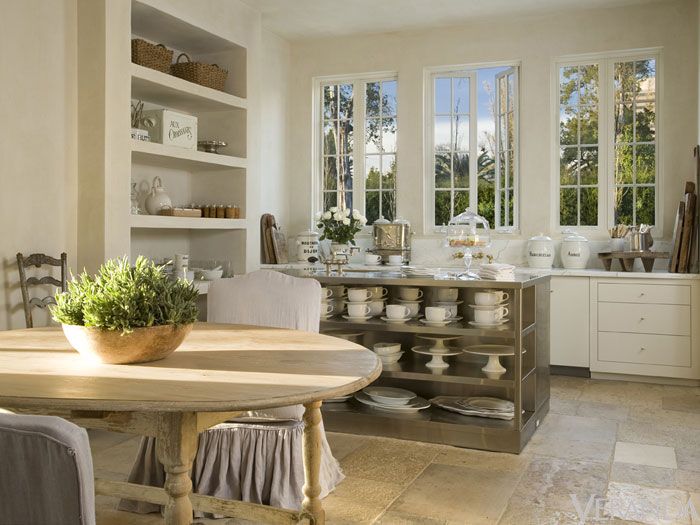 In a Veranda magazine article, Pamela shared her 9 essential design tips:
Use Cremone bolts in unlaquered brass
Add drama with oversized sconces
Increase character light with steel casement doors and windows with thin mullions
Include Lefroy Brooks bath faucets for a timeless look
Use colorless Venetian plaster walls to make your decor take center stage
Lay antique floors with an aged patina
Include open dish pantries in a kitchen to display collections
Mix antique pieces in with contemporary
Use iron railings with plaster stairs for an architectural statement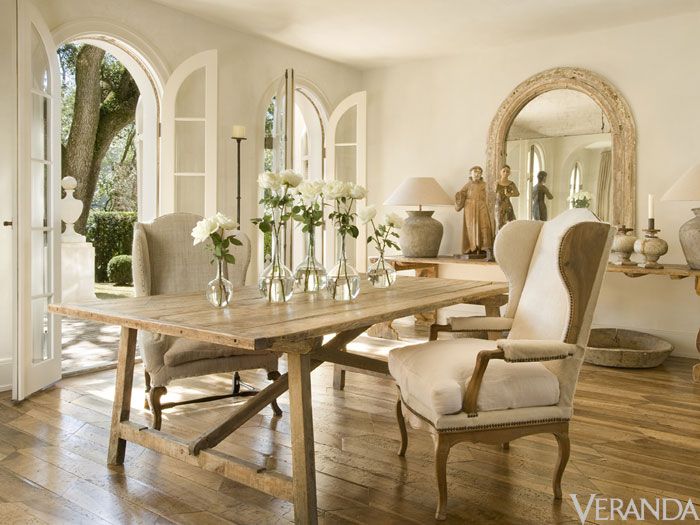 Inspiring Designs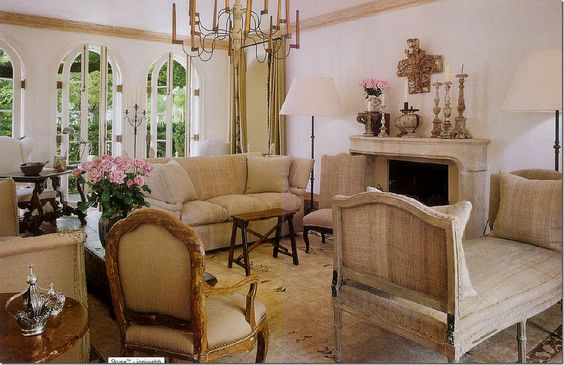 A gorgeous stone fireplace surround takes centerstage in this neutral living room. It's elegant, yet comfortable.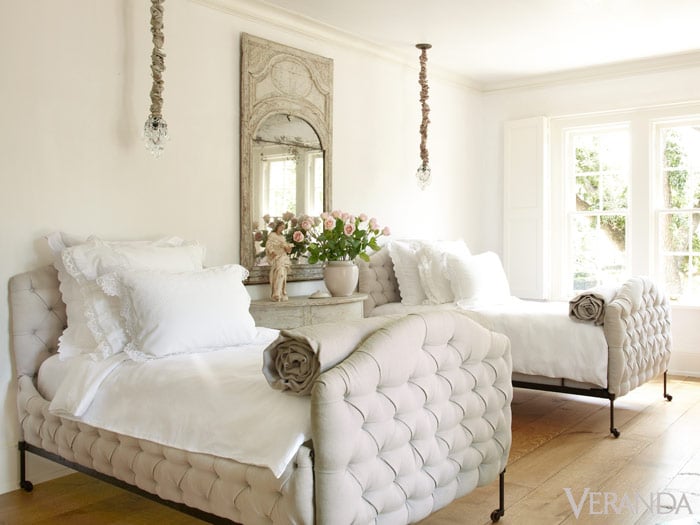 This bedroom is light, bright and airy with white walls and tufted twin beds.
I am inspired by the purity of design, whether it is in fabrics or furnishings. I am drawn to things that come from nature, such as different types of wood used in pieces of furniture or natural threads in fabrics and textiles.

-Pamela Pierce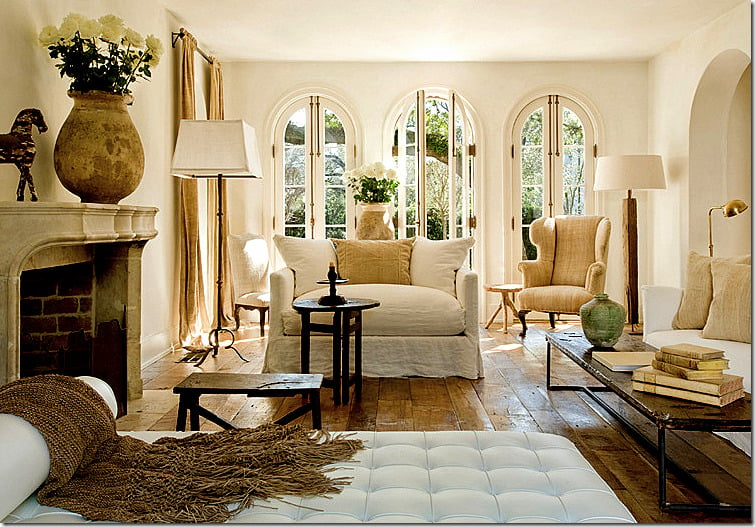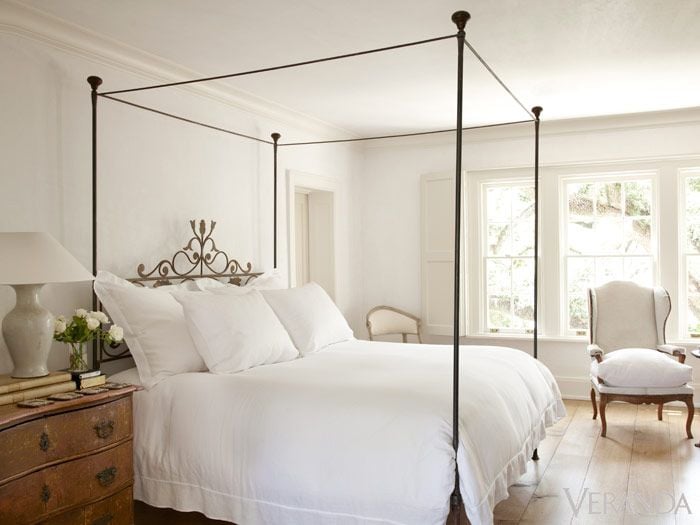 Holiday Inspiration
And for those of you anxious to kick off the holiday season, here's a little holiday inspiration from Pamela.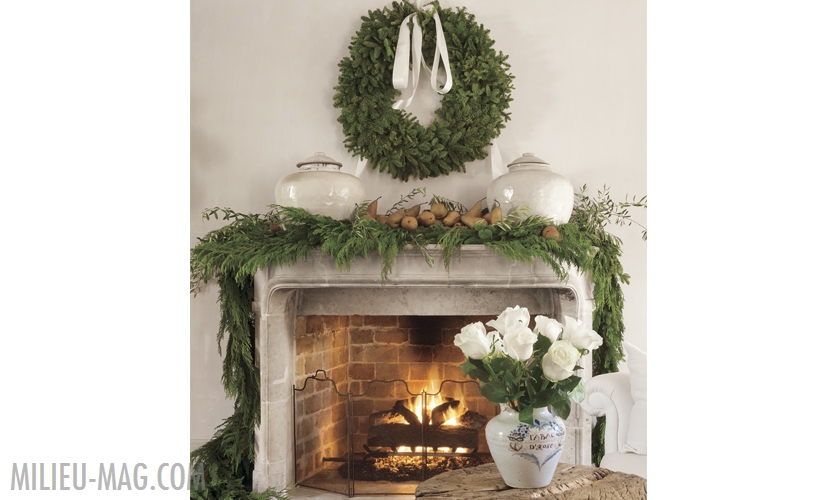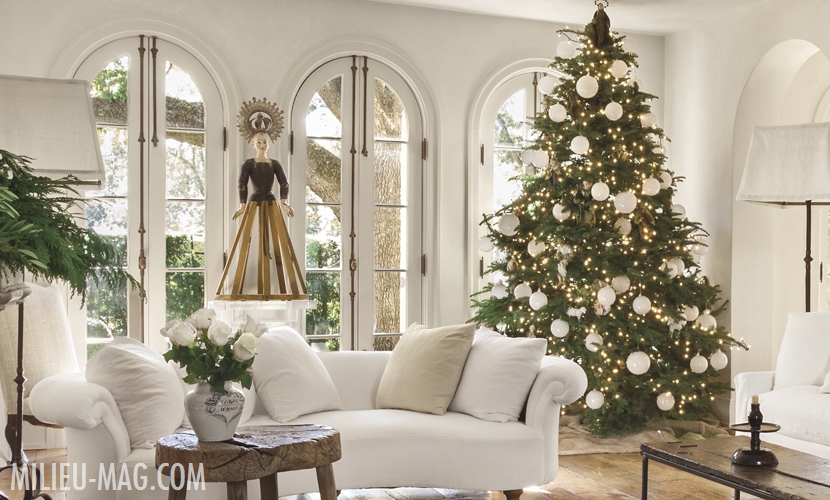 The simplicity and beauty of this tree has me thinking I might try all white next year…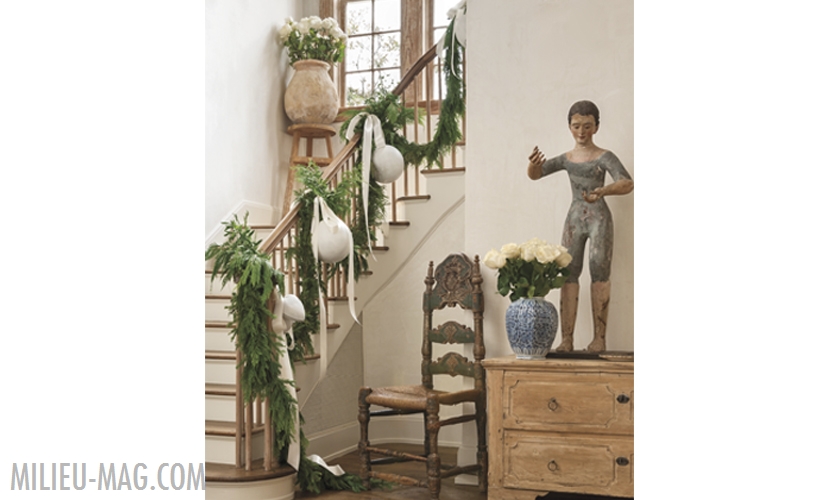 To see more from the Designer Spotlight series, visit the links below:
I hope you were inspired by Pamela's lovely designs!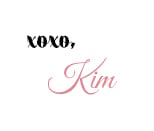 Join the Community
Let's keep in touch! Get exclusive artwork plus the latest news delivered directly to your Inbox!