Enjoy these elegant Christmas wrapping ideas! Go beyond the basic bow with a unique look that's easy to do!
When it comes to wrapping presents for my kids, I love to use traditional red and green Christmas paper. Presents are wrapped with Rudolph, chubby Santas, snowmen, etc. The more curling ribbon I can pile on top the better. And if there's room for an ornament to be tied on, that's a win!
But when it comes to wrapping presents for my friends, I tend to choose more sophisticated paper and subdued colors. You might have noticed that in years past, many of my presents were simple white and gold, or even just brown paper!
Today, I'm sharing some ideas for elegant Christmas wrapping using a few ribbons and holiday bits.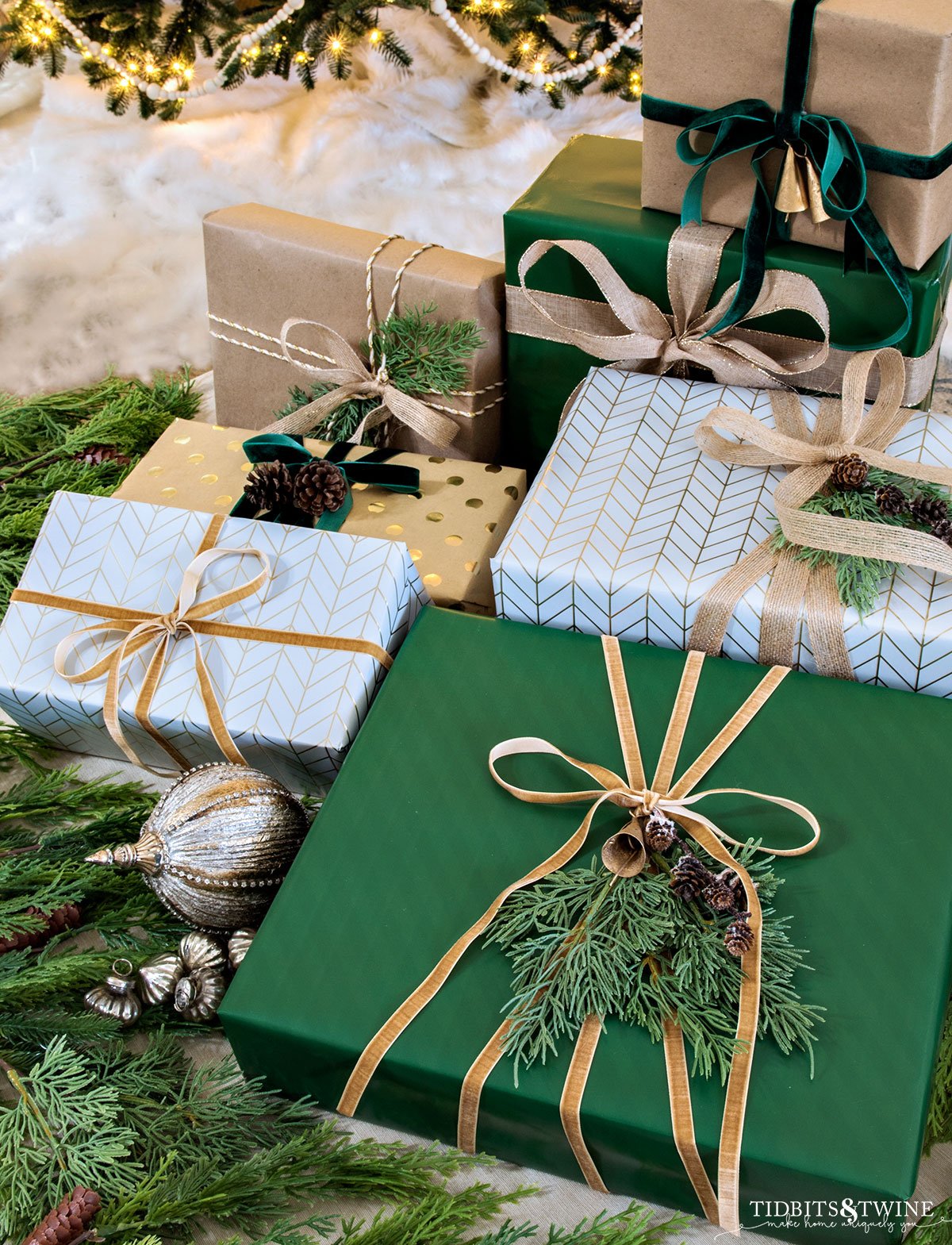 My Christmas decor this year is all in neutral tones of white, green, brown, and gold. I decided to keep my wrapping in the same color scheme.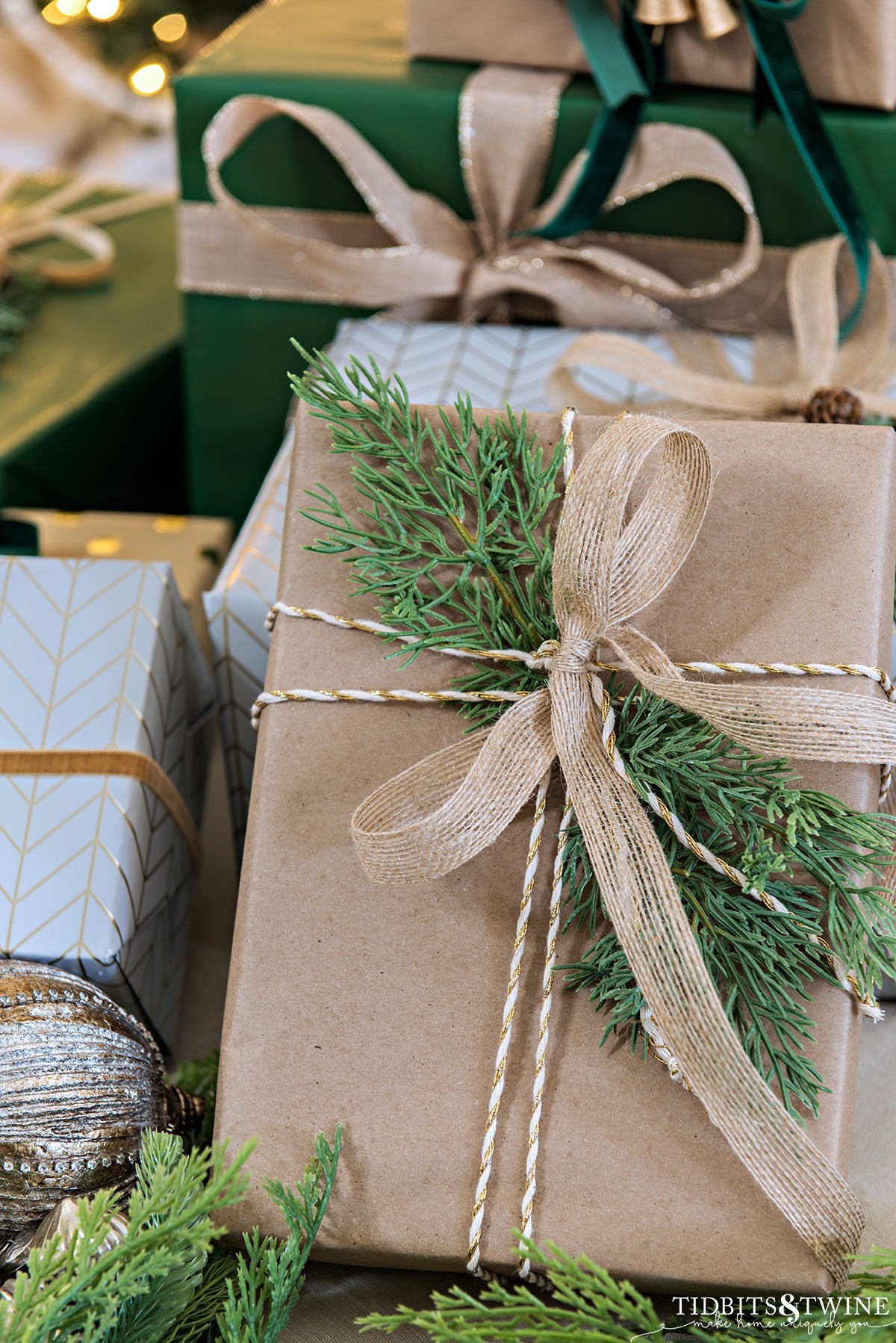 Elegant Wrapping Paper
I used four types of paper, three of which I already own and one new one that I added this year. The brown paper is just regular kraft paper that I picked up from The Dollar Tree (which actually now costs $1.25!) I also have some brown with gold dots, and a gold and white chevron paper. I love all of these papers because I can also use them for birthdays and other gift occasions.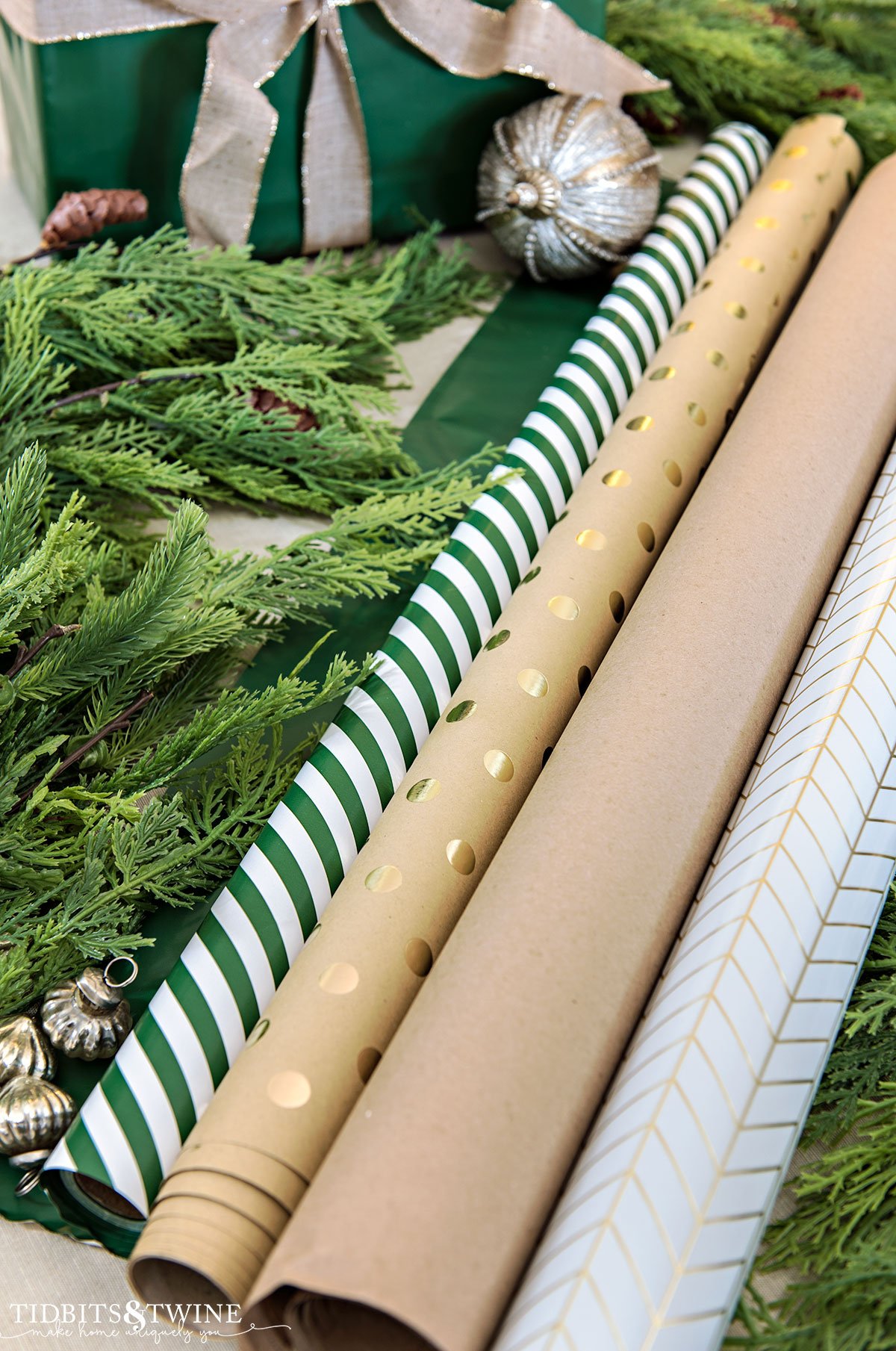 My new paper for this year is actually reversible! It's forest green on one side and striped on the other!


Holiday Wrapping Accents
For the accents, I used faux cedar stems, pinecones, and some bells left over from my Christmas dining room tablescape. You could use traditional jingle bells or even small ornaments!
Sometimes I use traditional gift tags but I also found these mini clothes pins at The Dollar Tree that can be used to clip a tag onto a package or gift bag.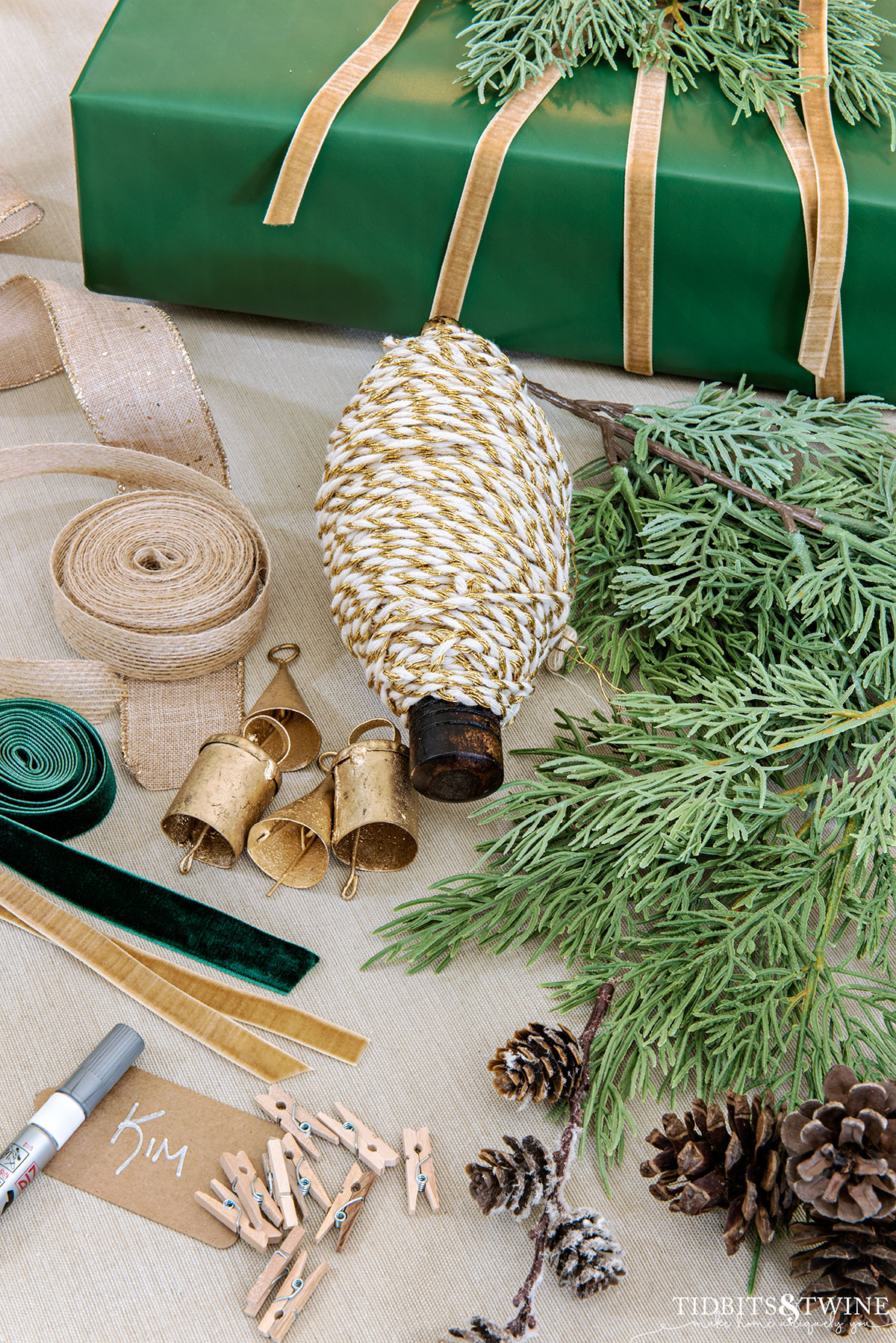 The greenery can be real of faux, but we stack a lot of our presents and I was afraid the dried out greens would break and be a mess. Plus, my cat would try to eat them!


Presents wrapped with wired ribbon just got a big bow. I like to fold the ribbon tails a bit to add some dimension.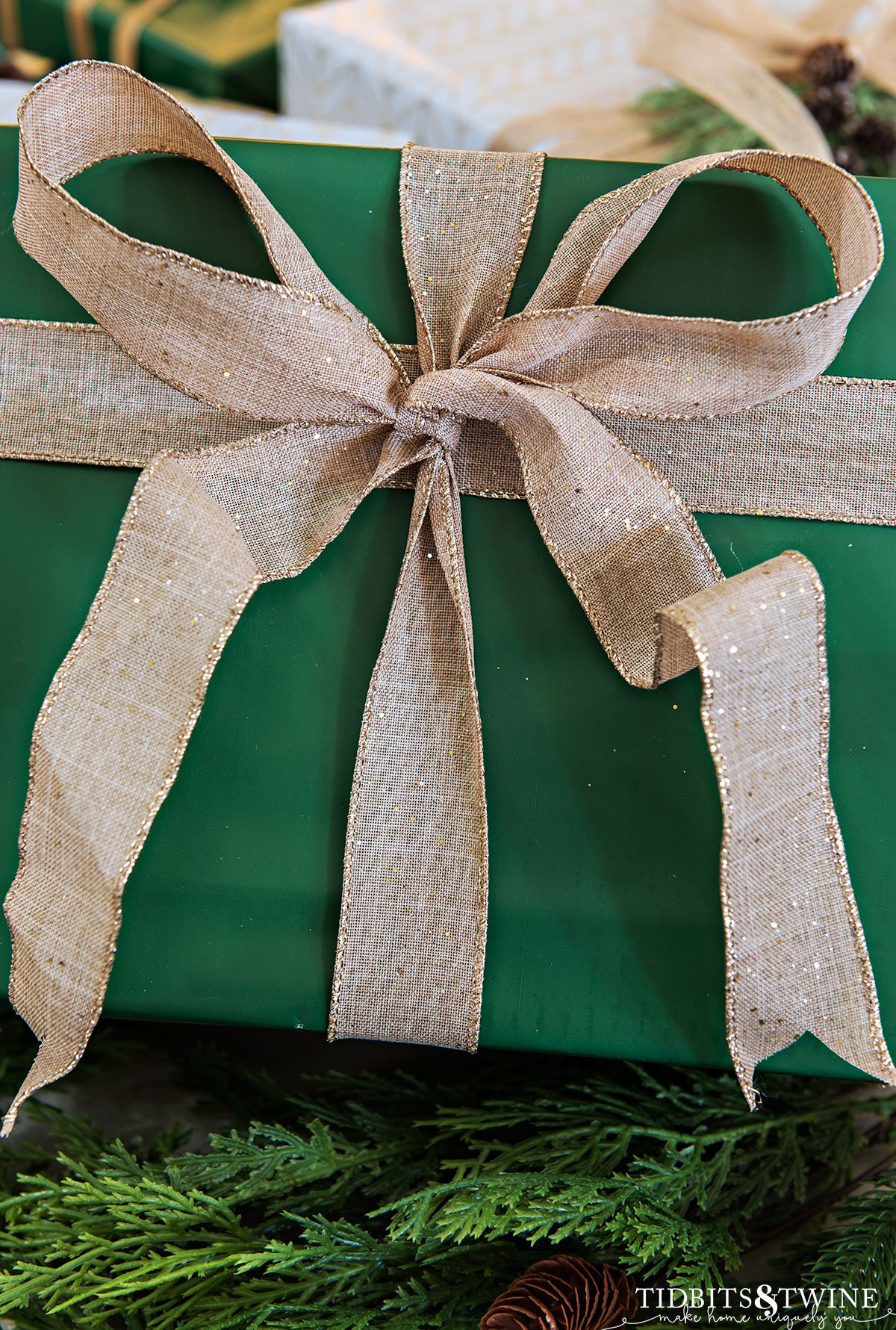 For others, I made a fan shape with the ribbon. I chose to tape the ends instead of tying them because I didn't want to create gathers with the ribbon since it isn't double-sided.
Then I simply added a bow and some greenery to hide the tape!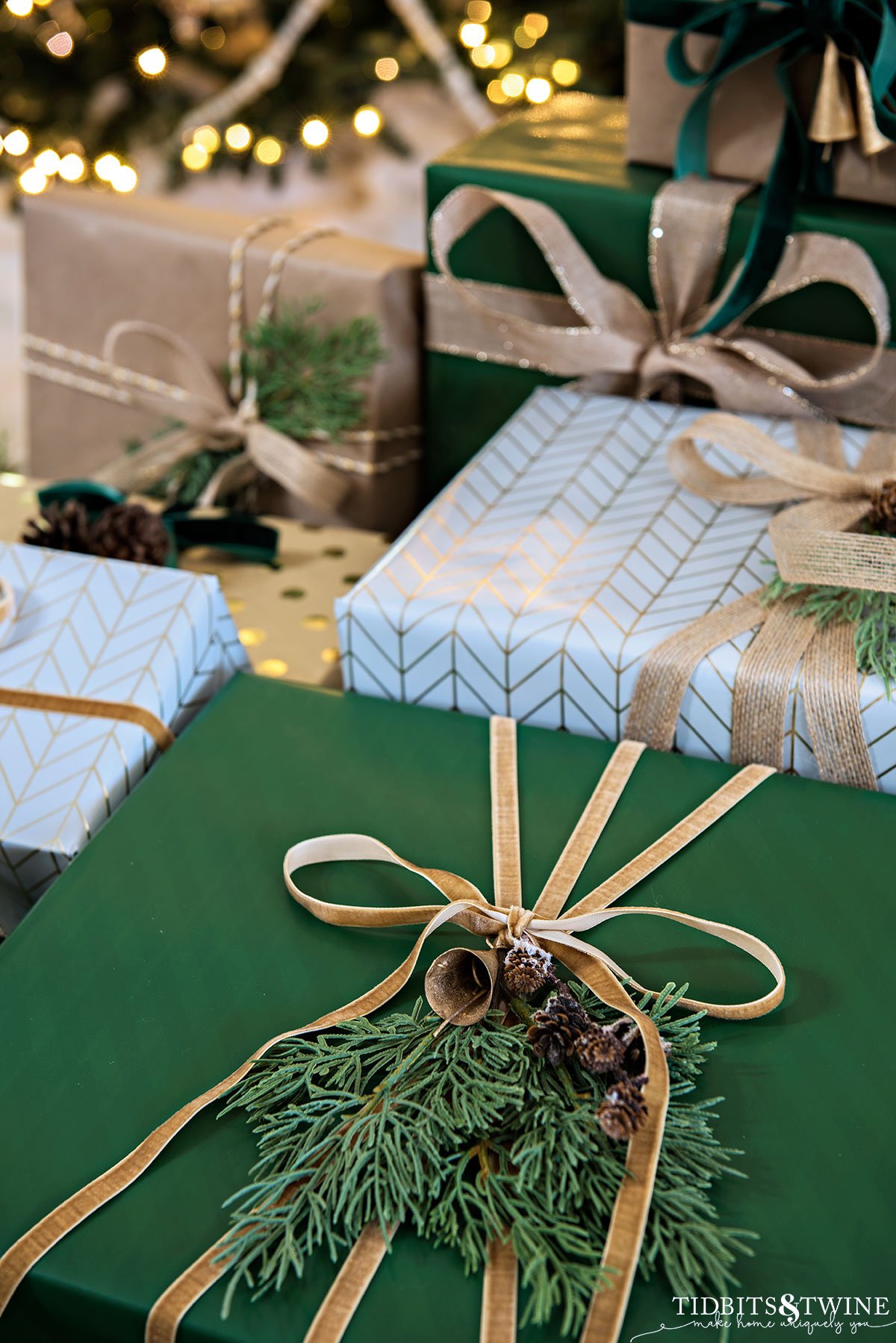 I just played around with different ribbon combinations for each, adding greenery to some, bells to others, and sometimes, I just left them plain!
What's nice about all of the paper and embellishments is that they can be used year-round, giving you more bang for your buck.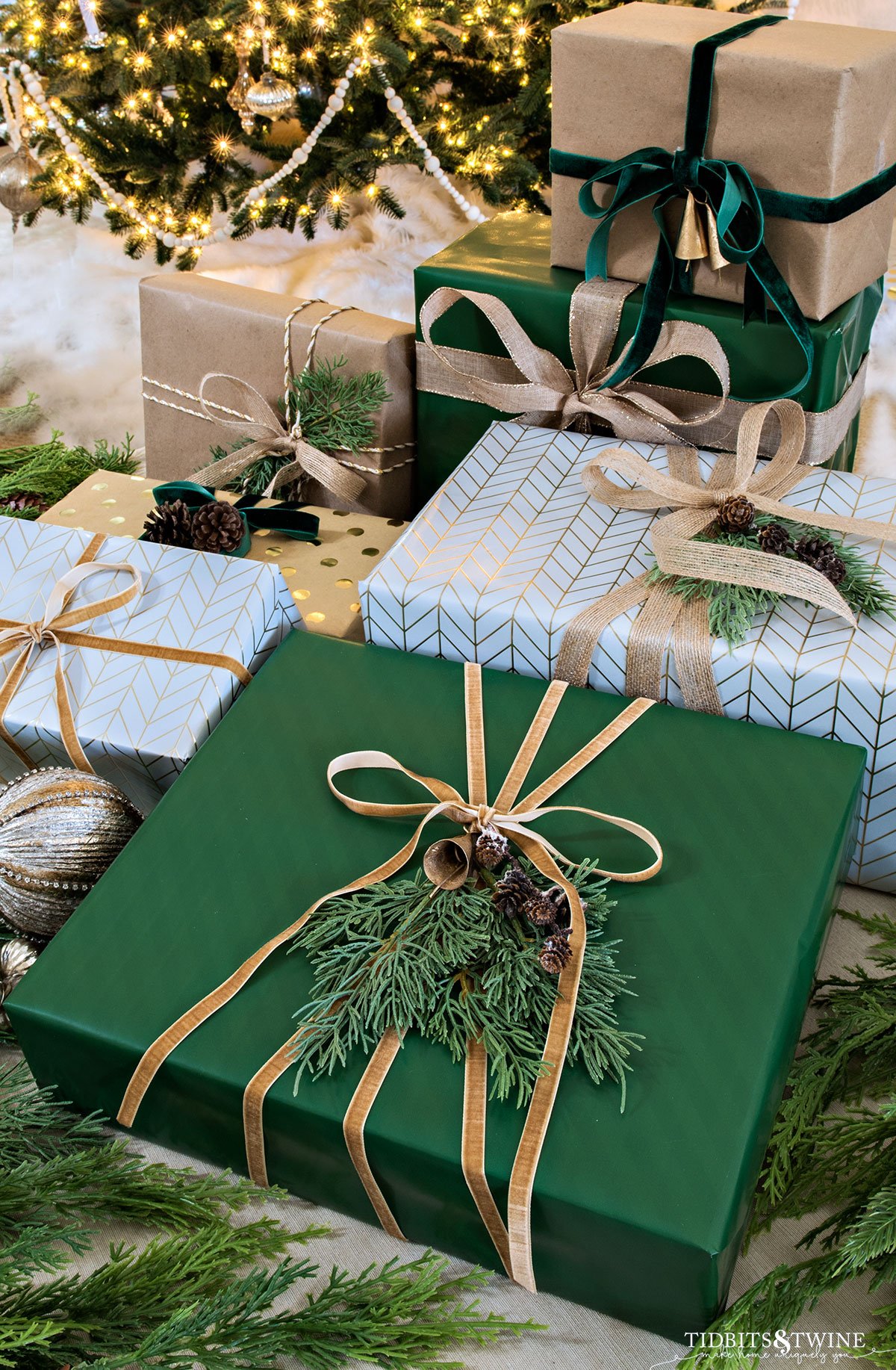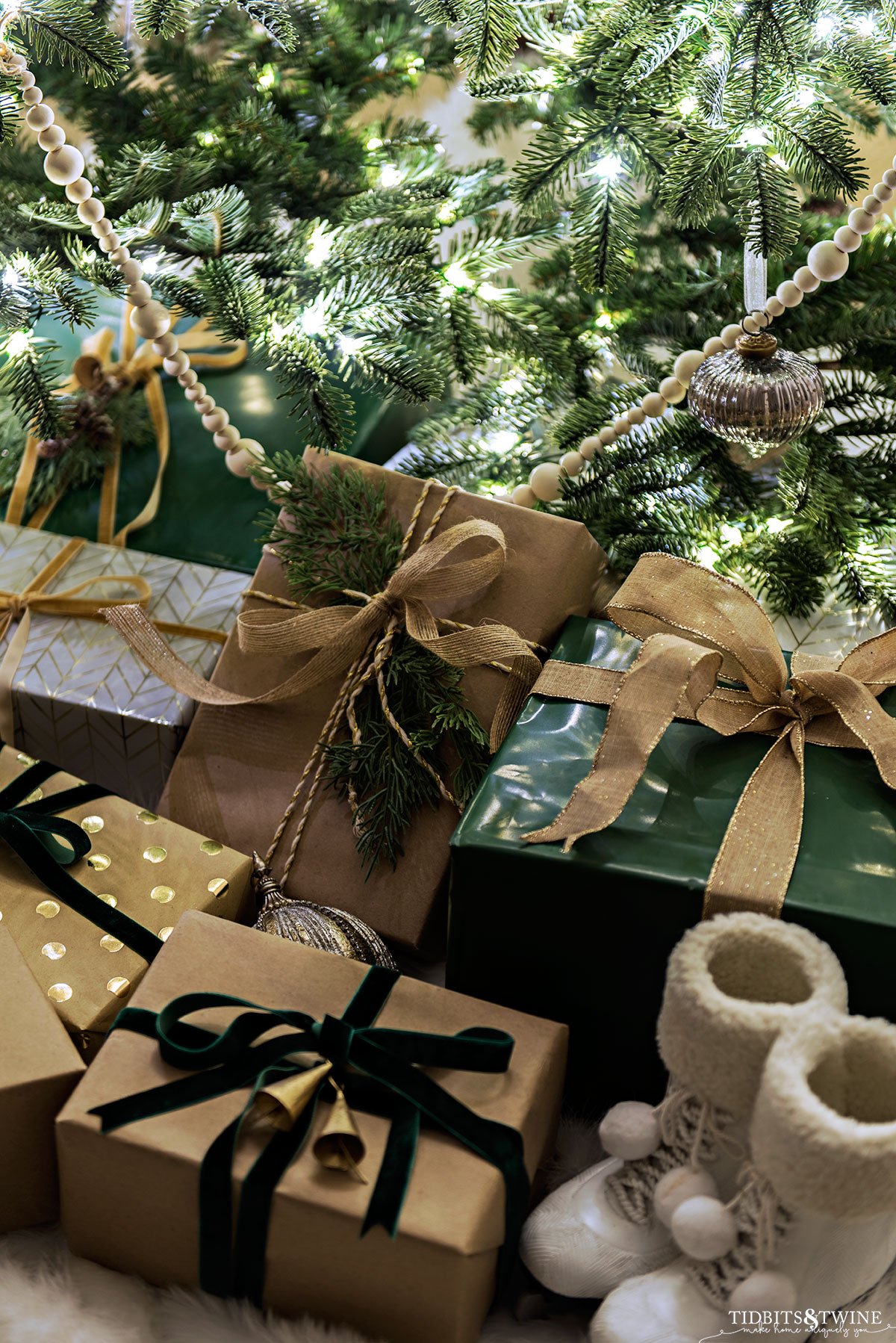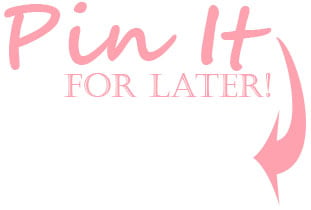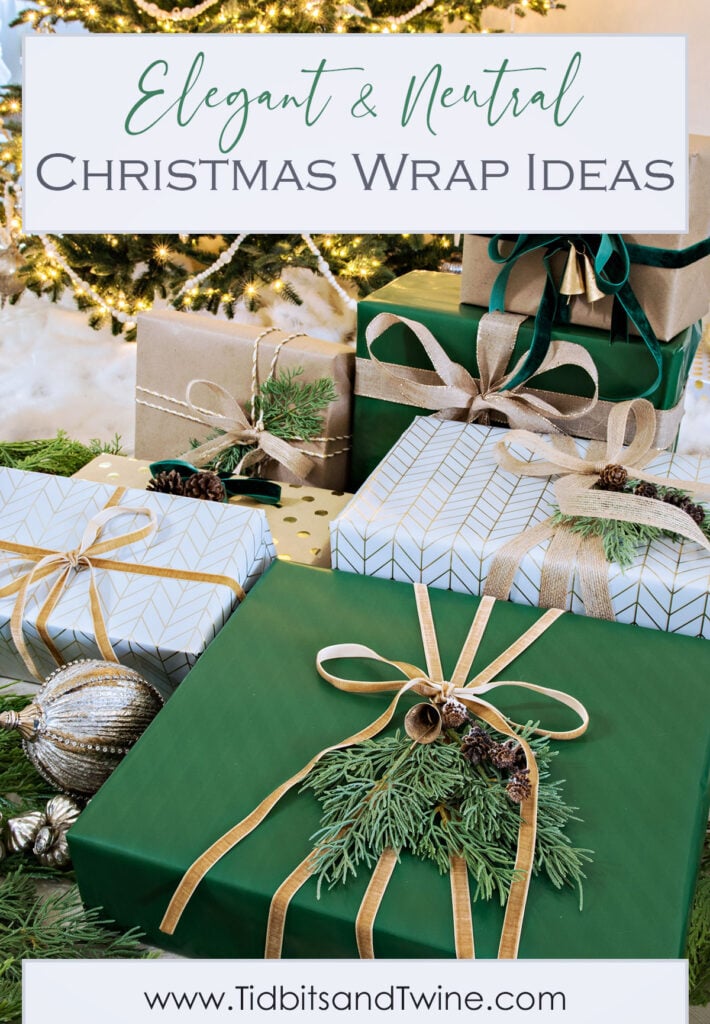 More Christmas Ideas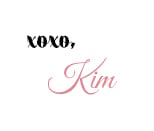 Join the Community
Let's keep in touch! Get exclusive artwork plus the latest news delivered directly to your Inbox!