So many bloggers share their Spring home tour or their Fall decor, and I do too! But the majority of the year, my house isn't seasonal. It's just my regular, everyday home reflecting my regular everyday style. Womp womp…
Okay, so many there was that one time that my kids posed in their Halloween costumes in front of a Christmas tree that was fully decorated, but that's really not the norm! I promise! But if you look at home tour photos, you'd think bloggers just jump from one holiday or season to the next because that's usually when we photograph.
Well, this is my regular everyday home. Not dressed up for any season, holiday, or special occasion. And since I recently painted the entire interior using Benjamin Moore Ballet White, it was time for some updated photos!
Entryway
Unfortunately, when you come through my front door you head straight into….a wall. I try to style this wall so it's both practical and pretty.
I used Dark Wax to change the look of these sconces, added a small demilune table that I found at the consignment shop, and paired it with my favorite HomeGoods find of all time – the reproduction trumeau mirror!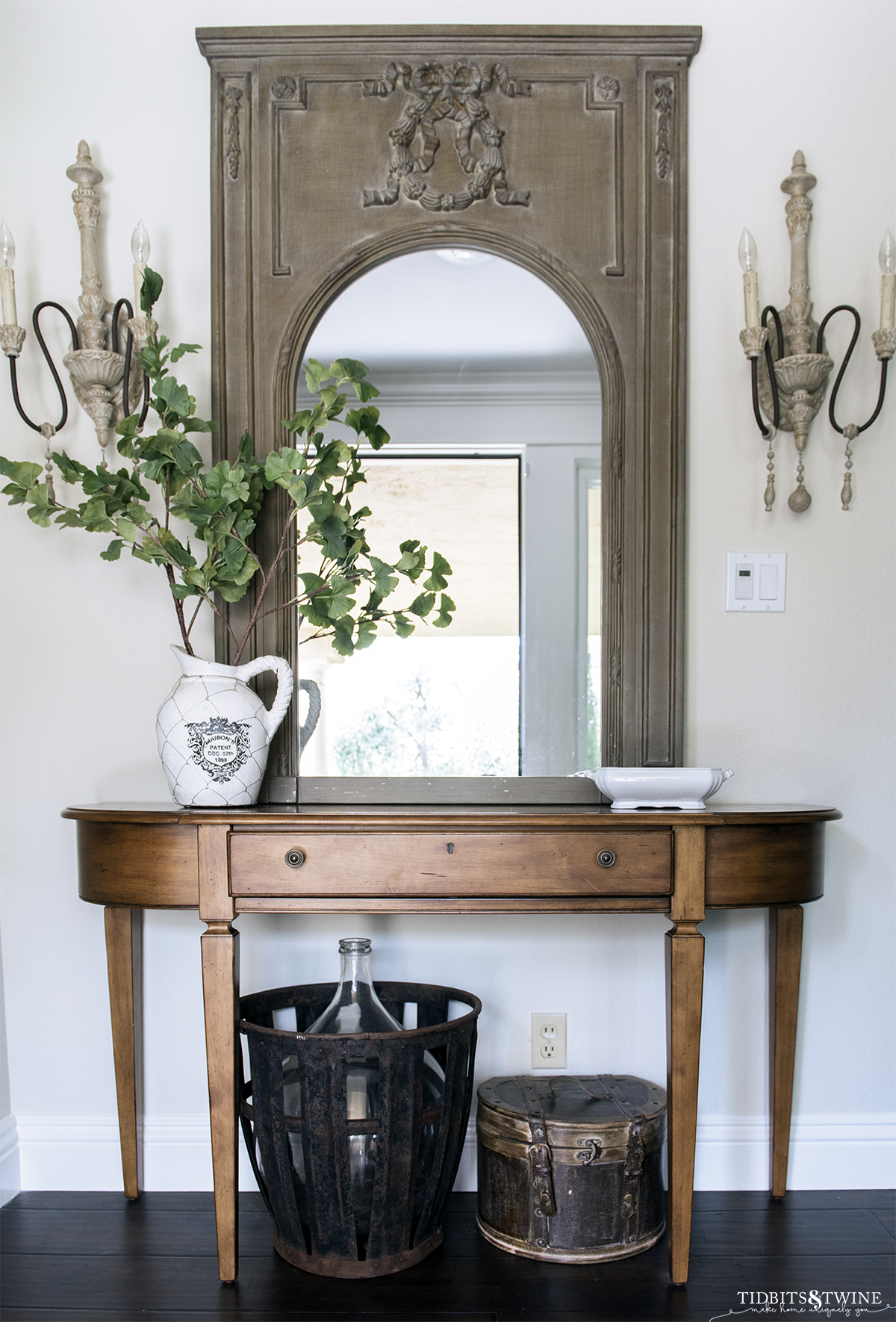 Living Room
I normally have this fireplace mantel all decked out and styled, but it's pretty simple right now. Secretly I'm still hoping I can add a great French country sconce to this space.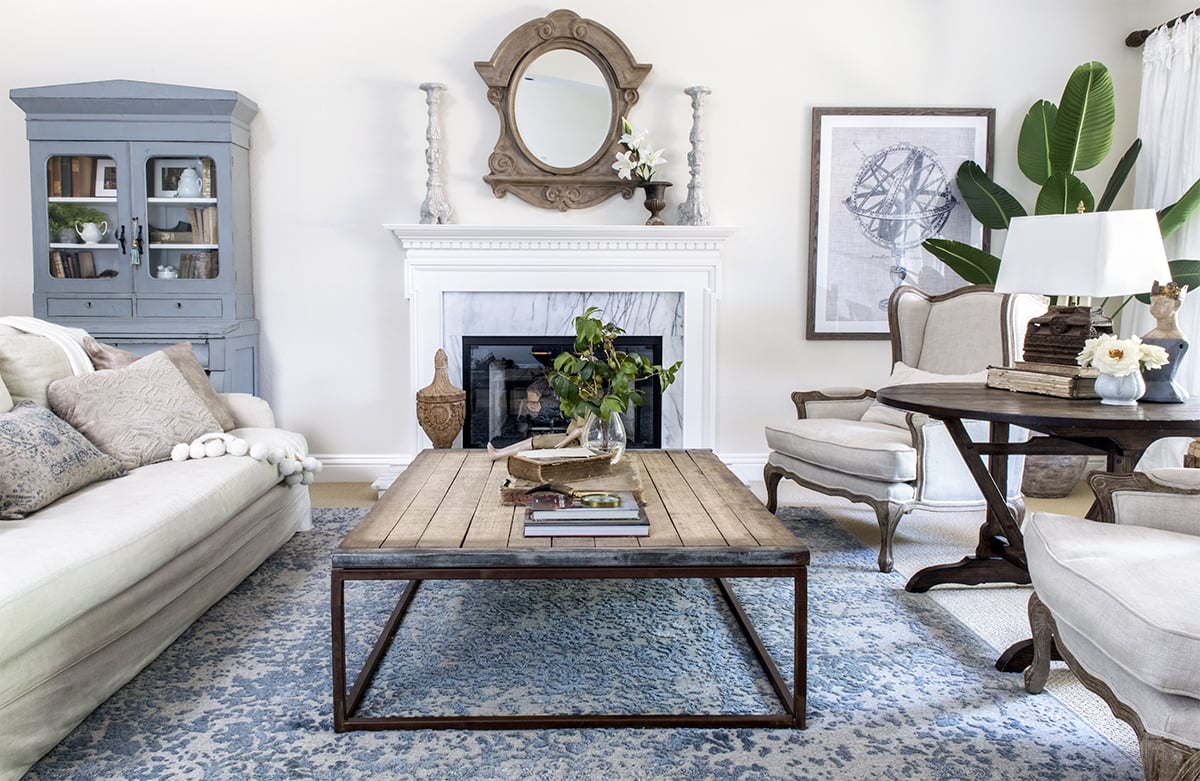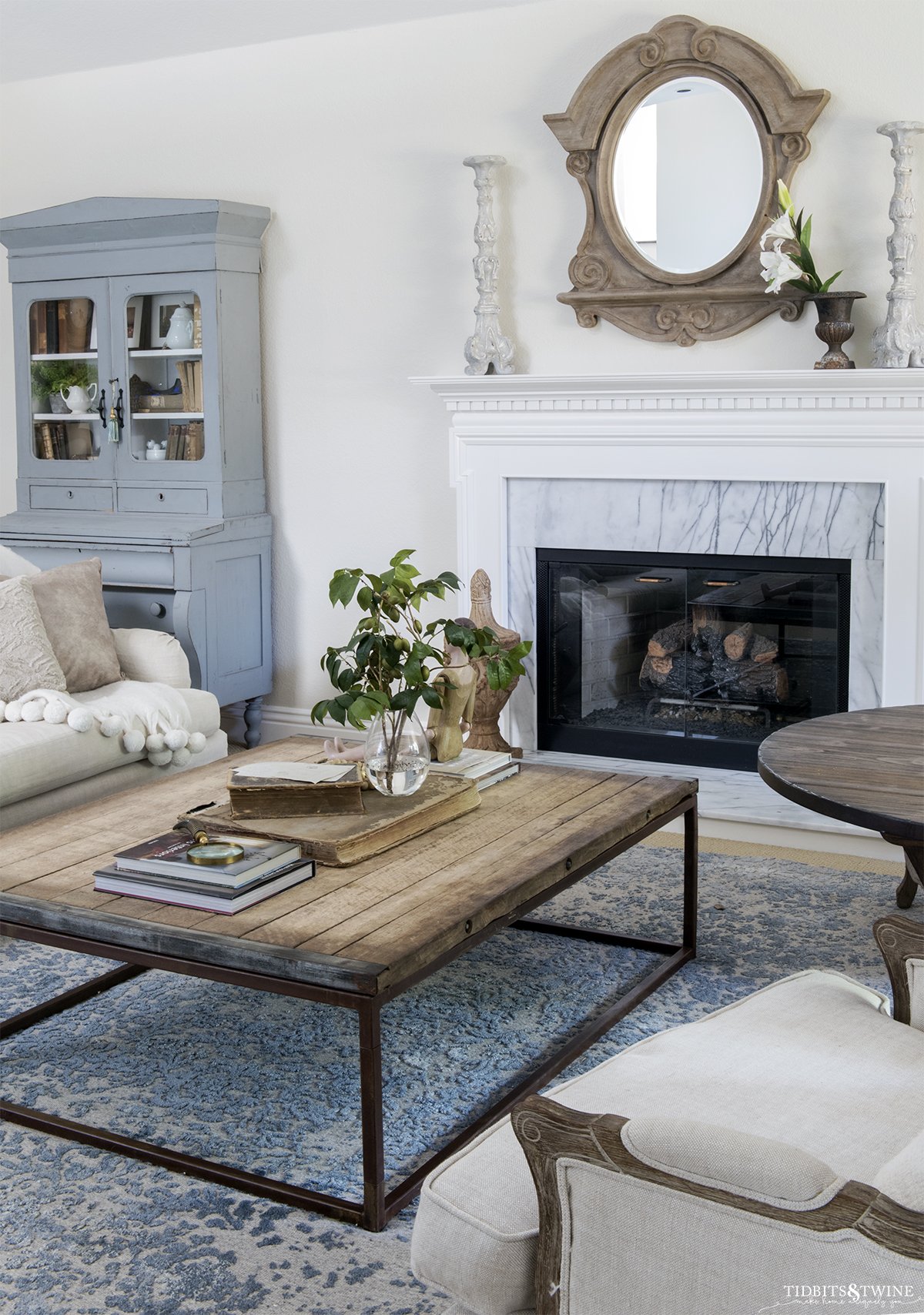 I've never shared this view before but it shows how my living room and dining room connect! The living room is sunken by one step compared to the entryway and dining room.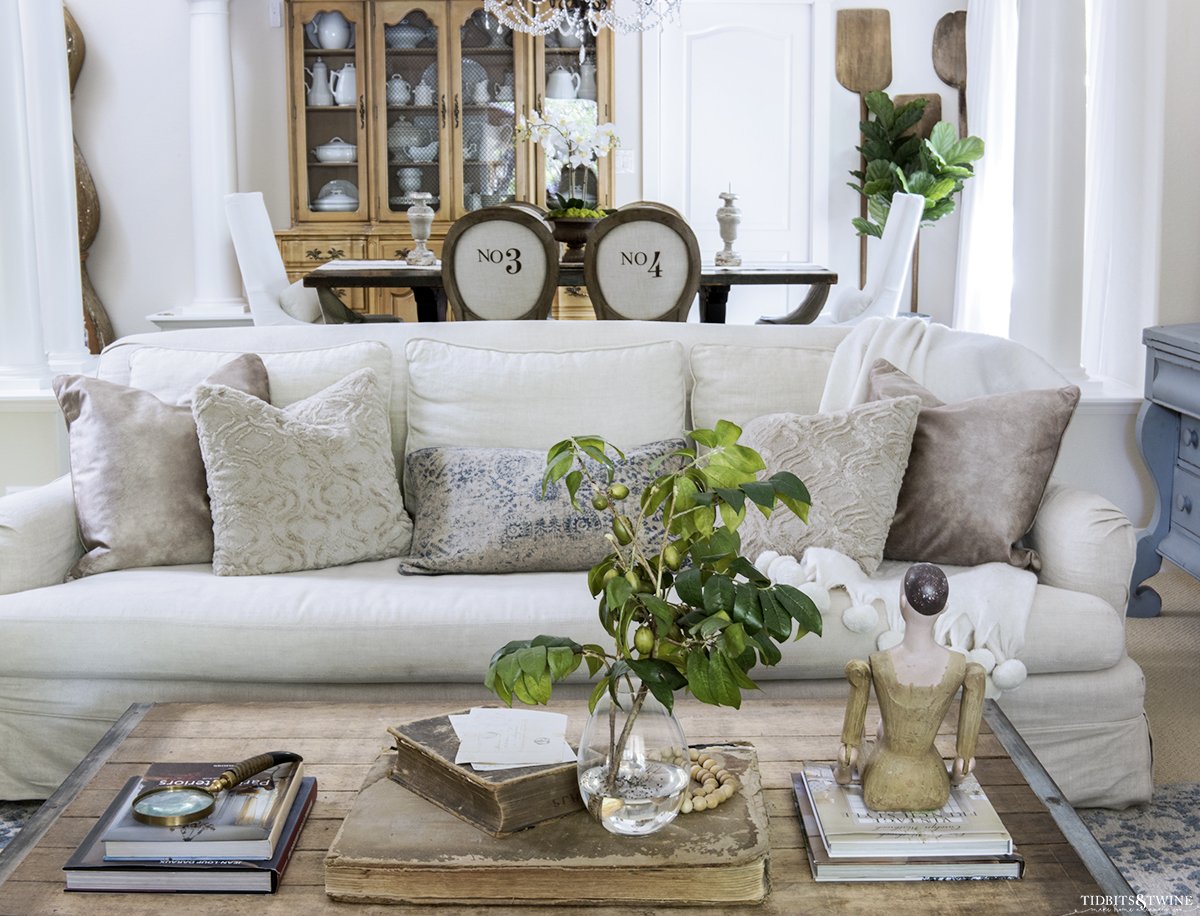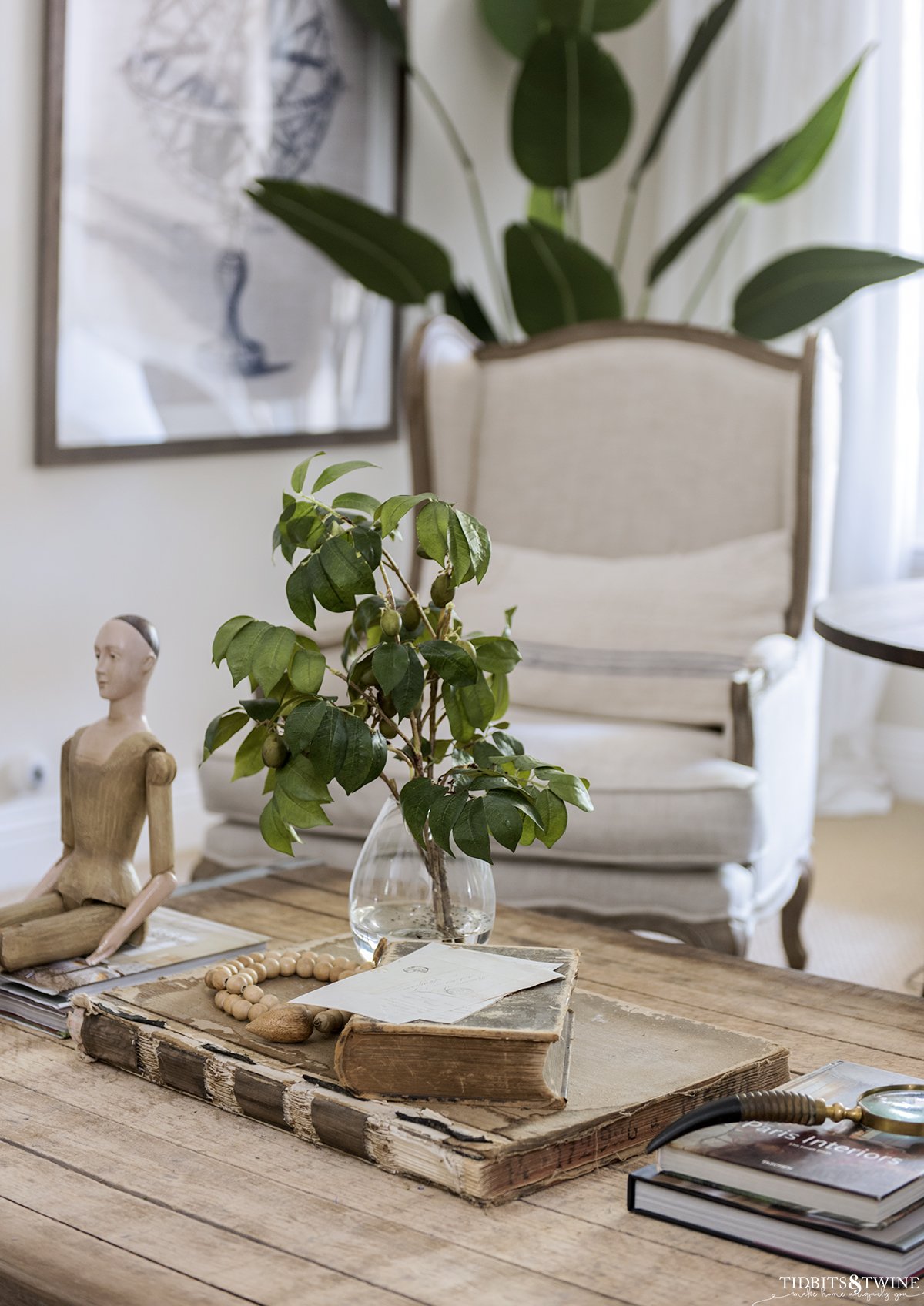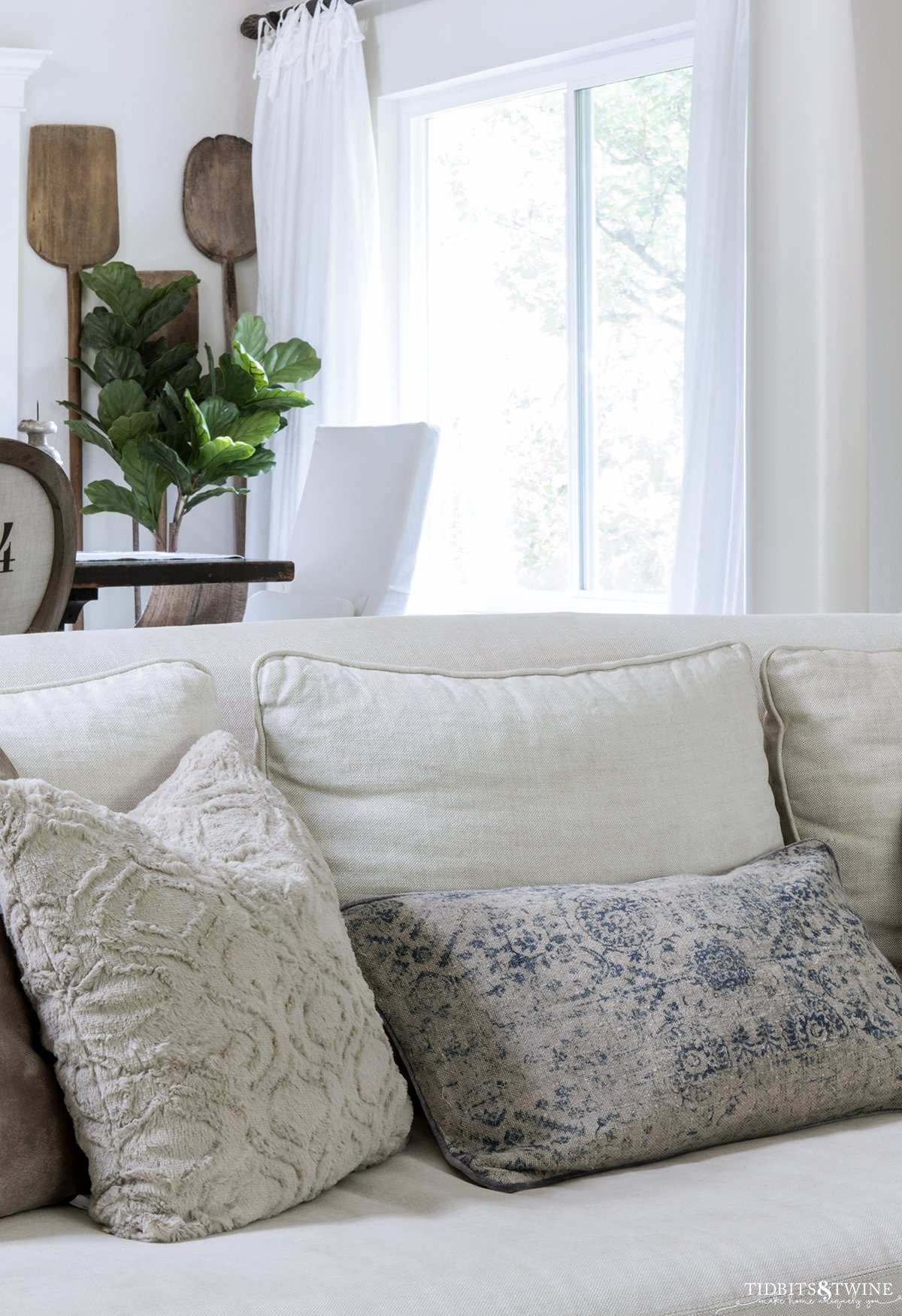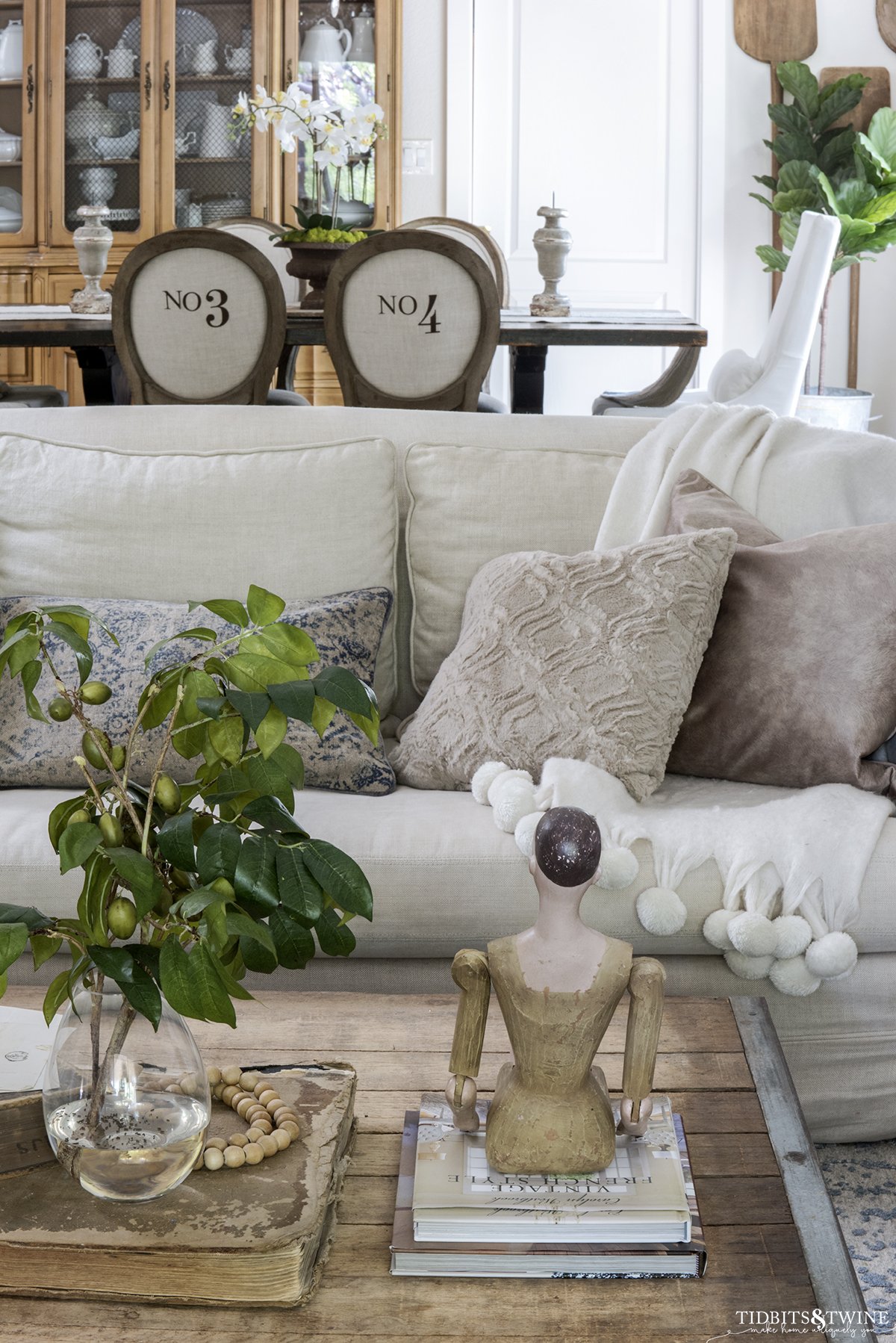 This Santos doll was a Facebook Marketplace find. My daughter calls her Cindy and she thinks Cindy is creepy!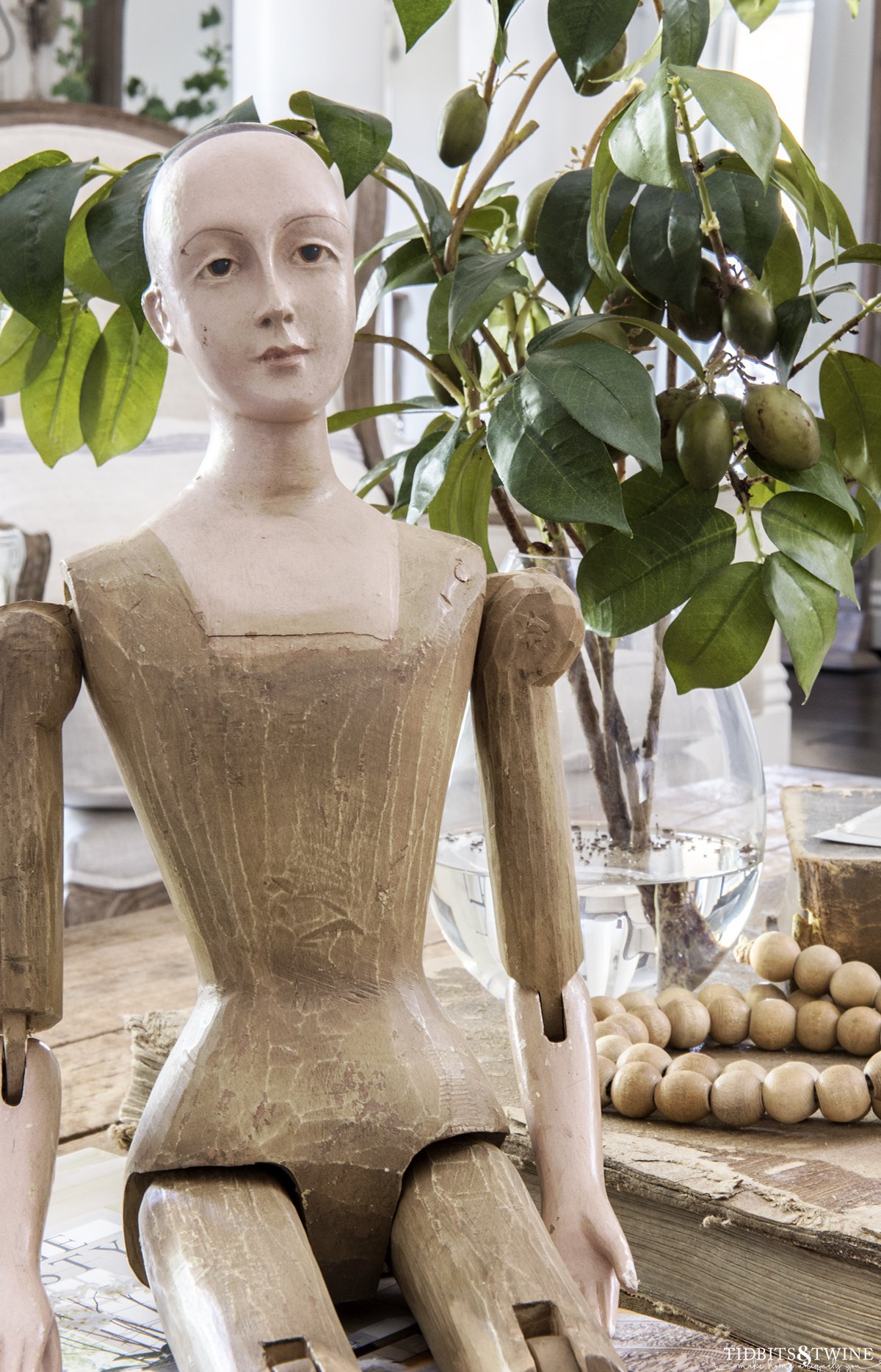 Dining Room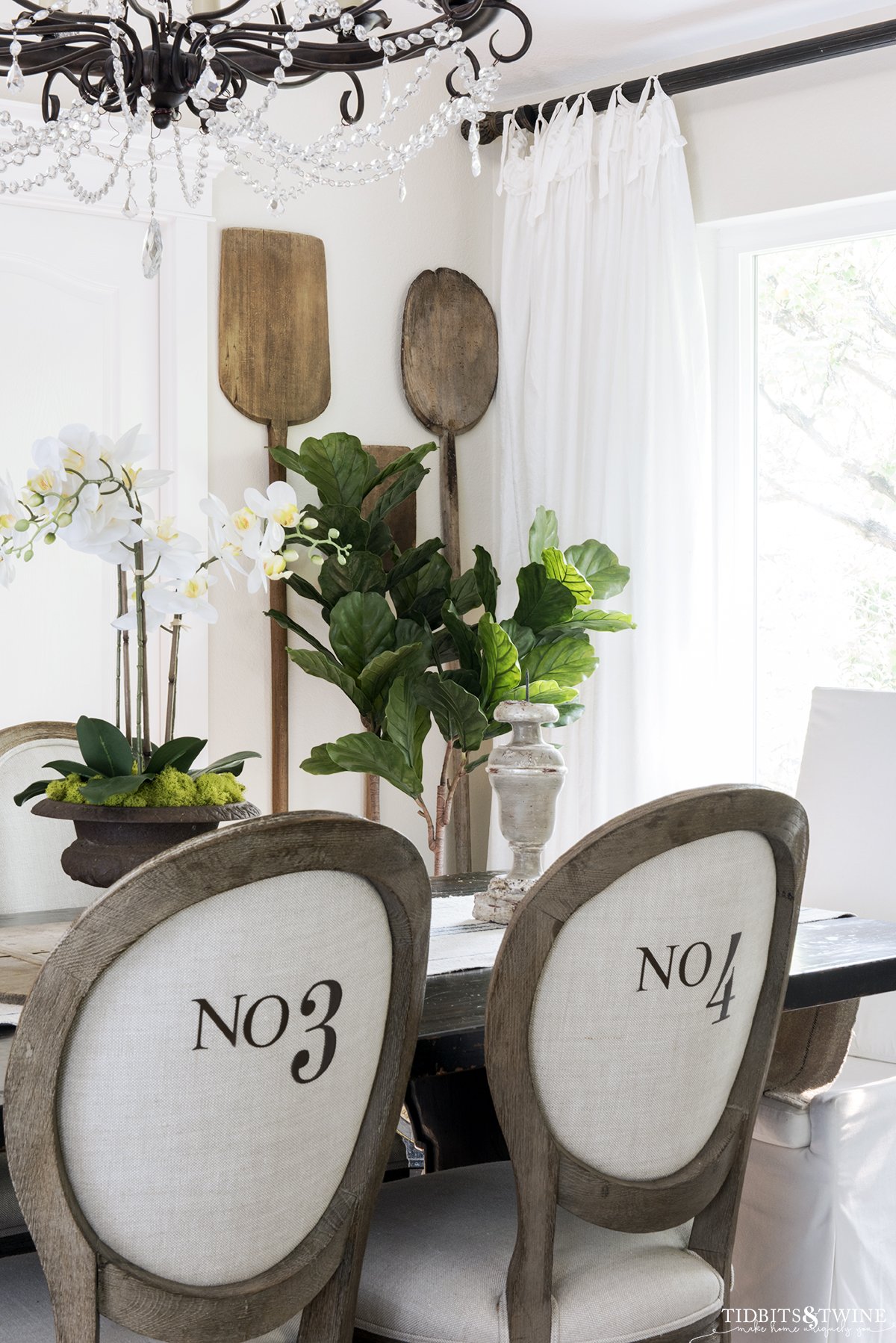 I added these numbers to the chairs and they've stayed on perfectly for years now!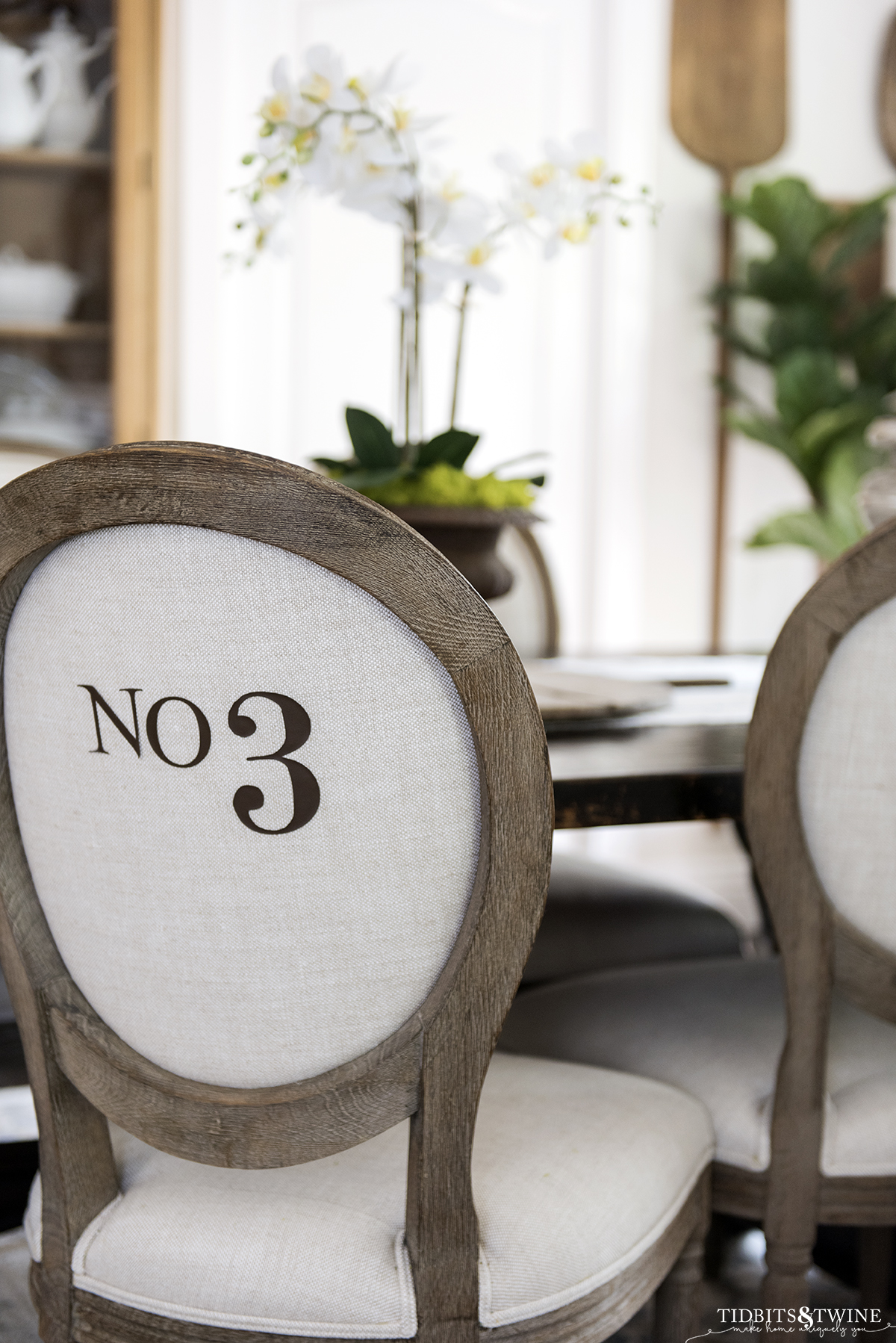 Here's another view I've never shared before! And do you see what's on the far left? Yes, that's my early 1800's Mora clock.
What's particularly unusual about this Mora clock is that it keeps time perfectly using all its original clock mechanism and weights! Almost all that I've seen have been changed to a quartz clock using a battery, but this one needs to be wound every week and uses weights and a pendulum to keep time. I want to sand off the orange but I'm concerned about ruining the value since it's an original paint job….what would you do??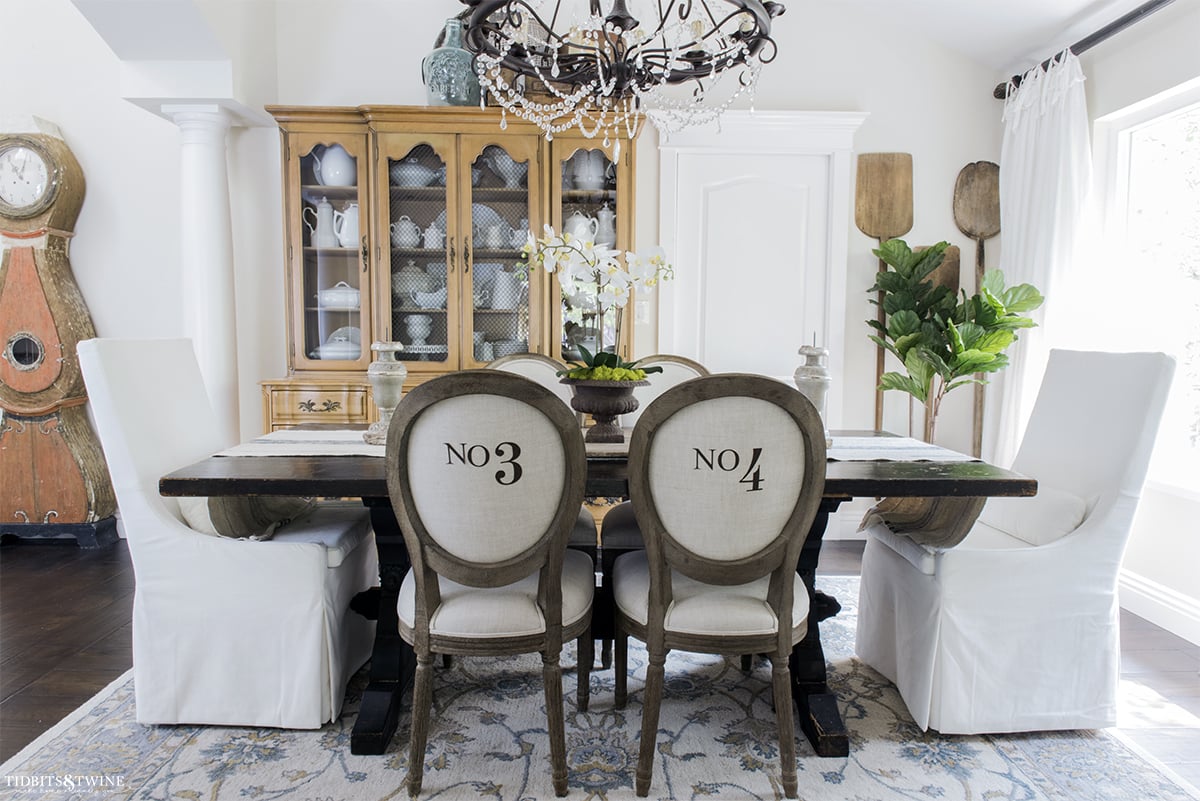 Family Room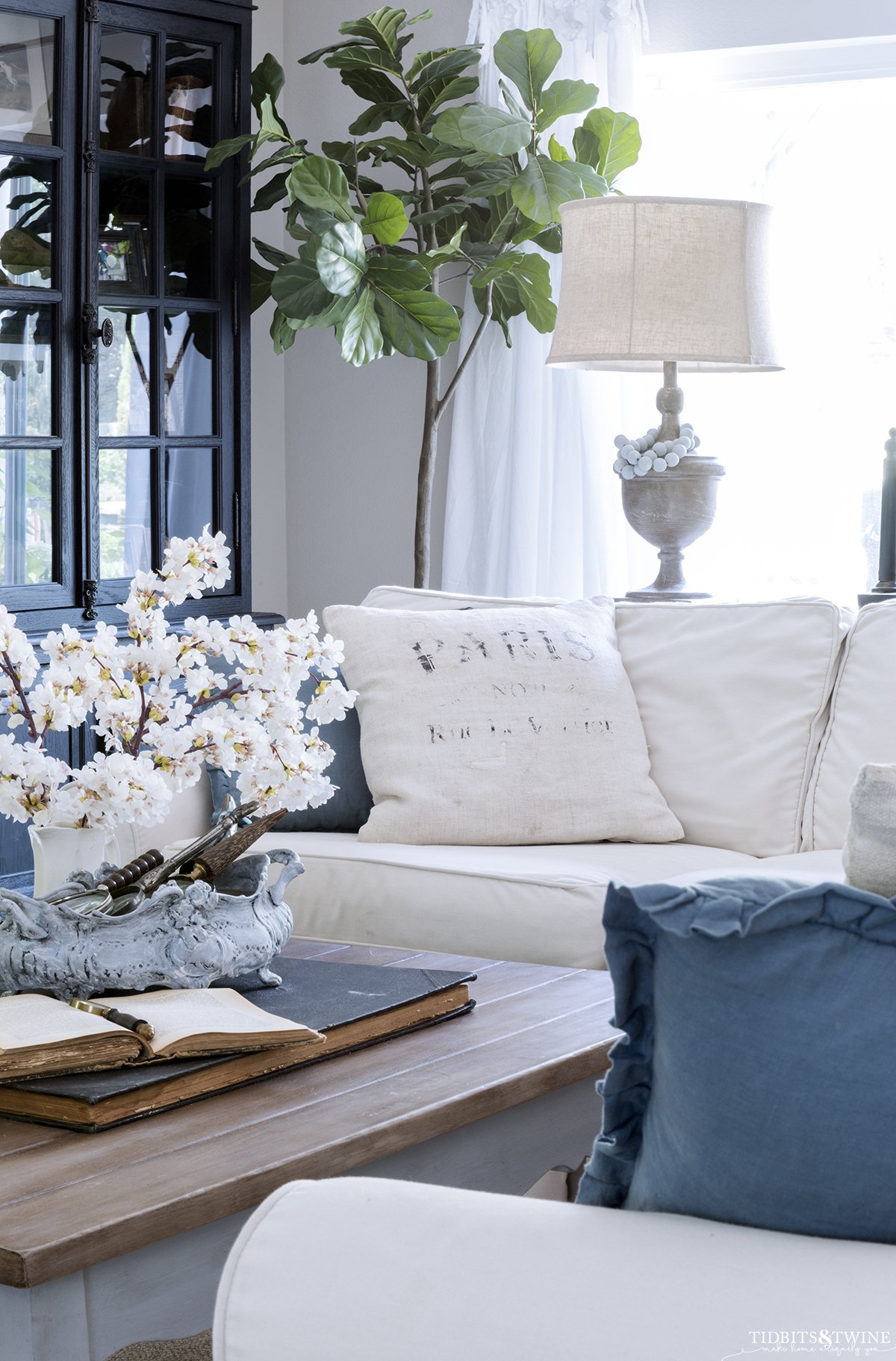 Here's a full picture of the new wool rug in the family room….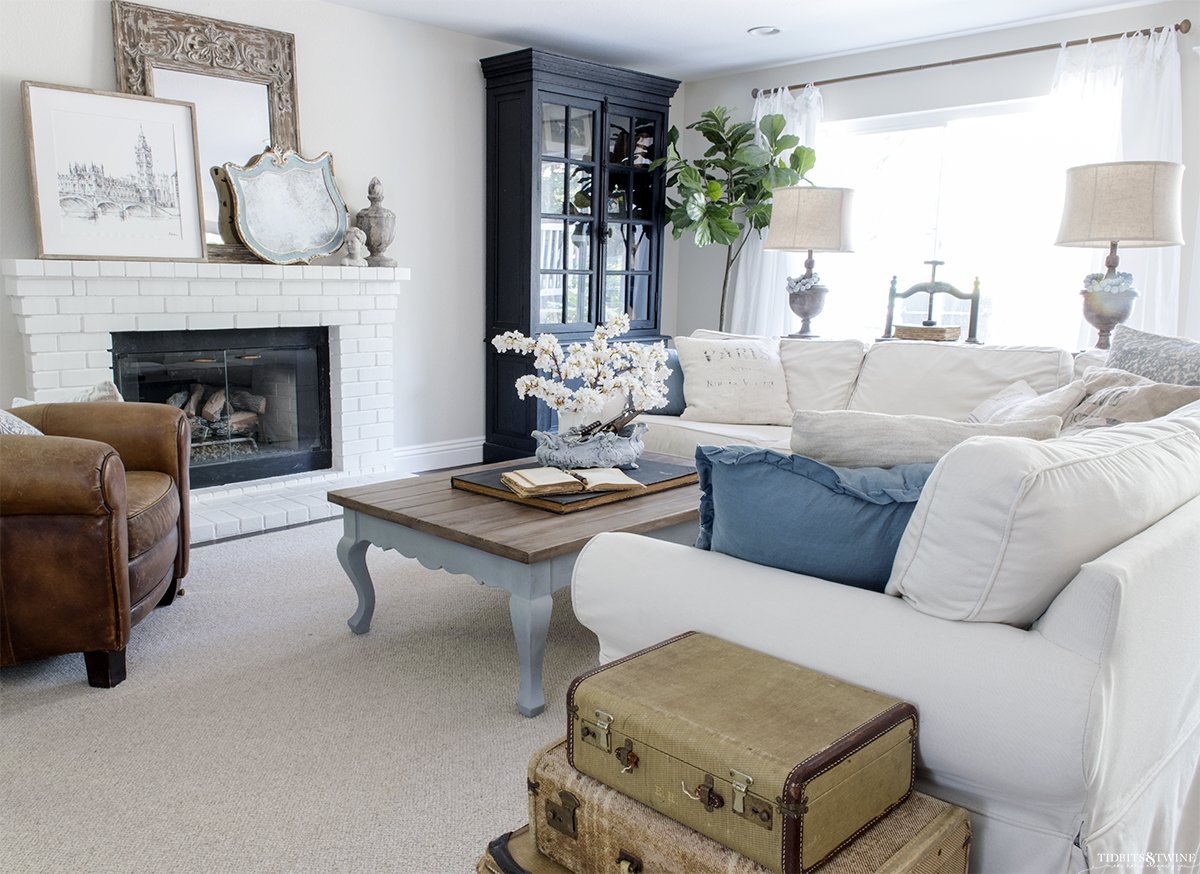 I do love a vignette!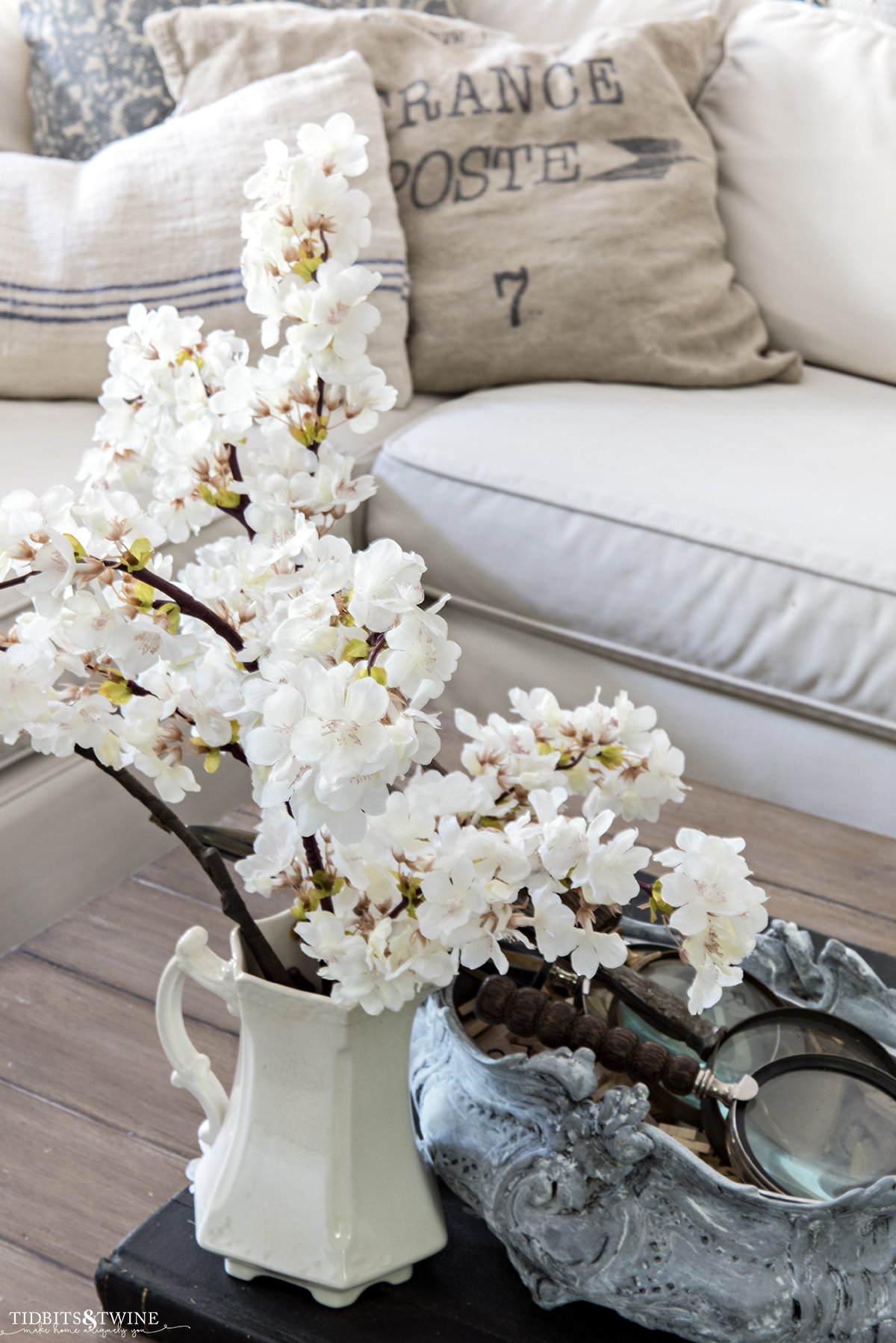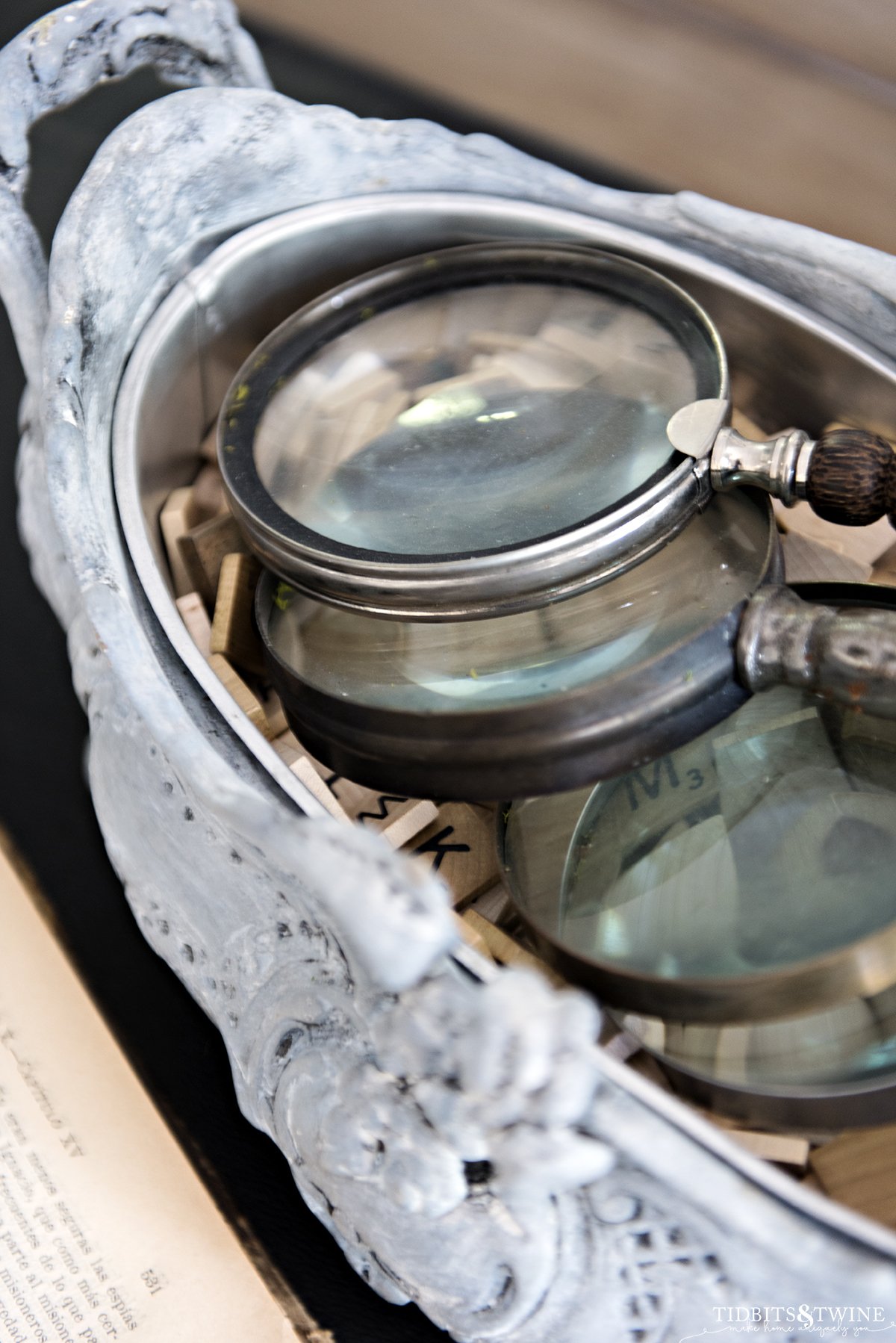 Kitchen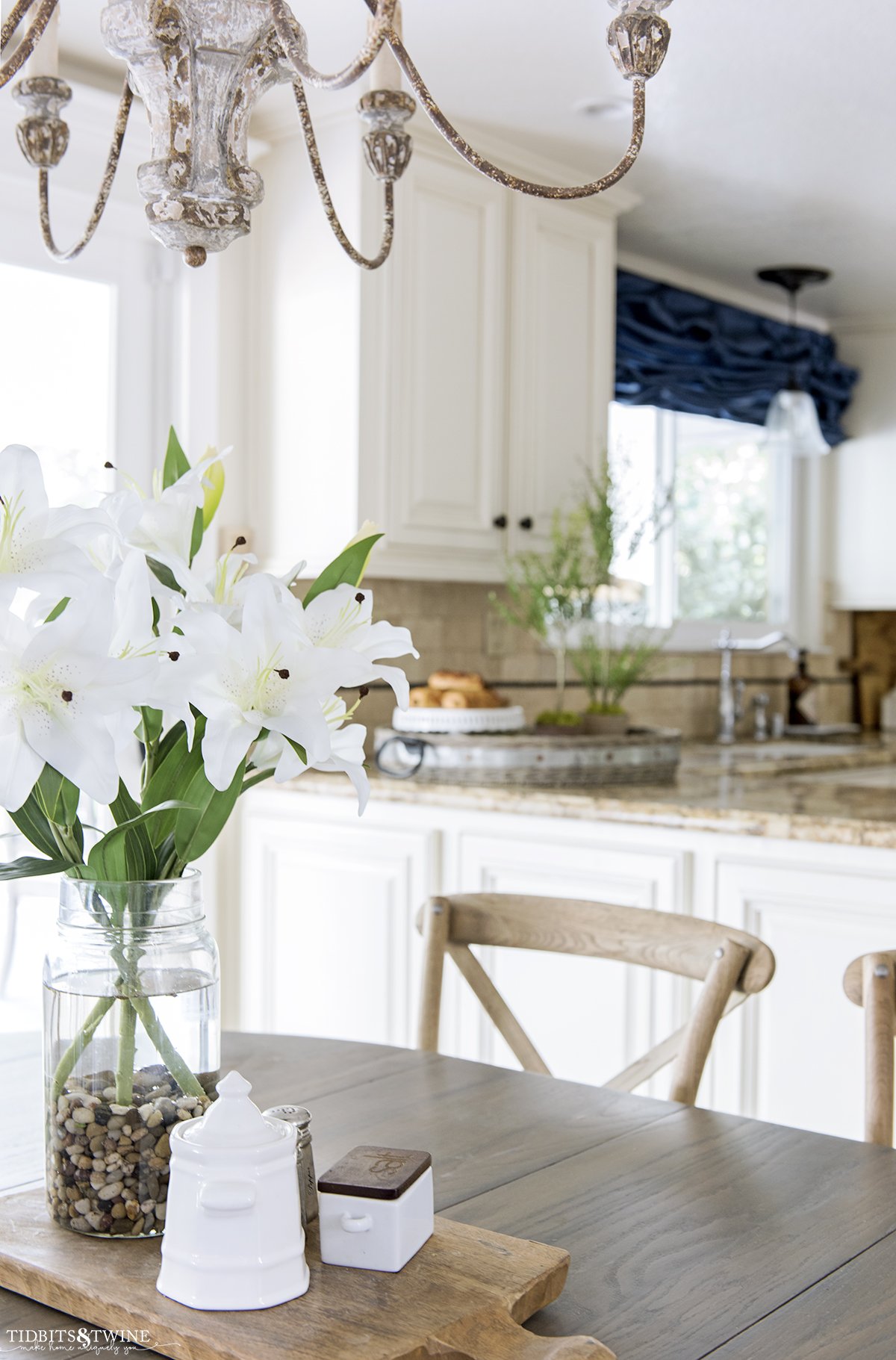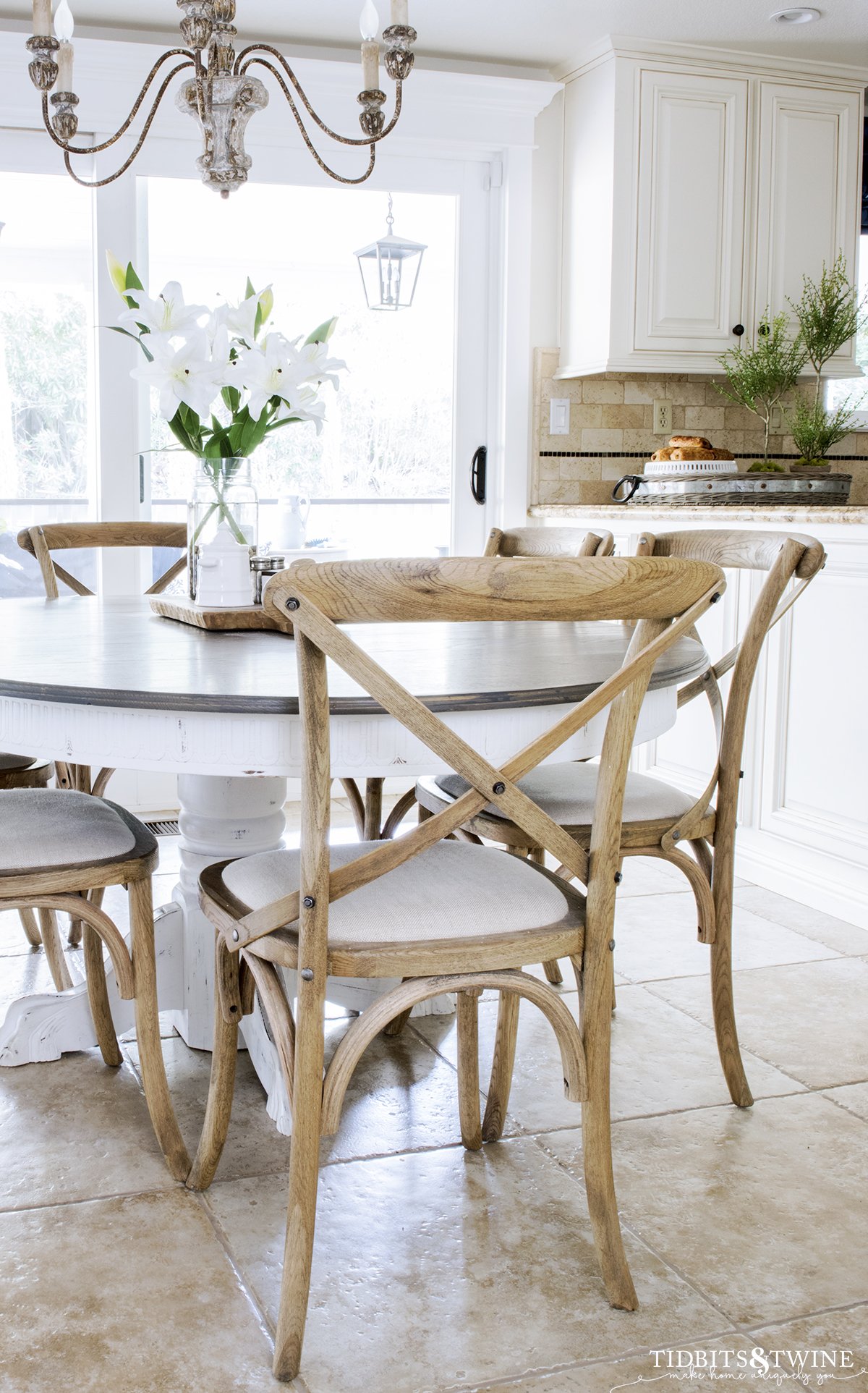 Now I'm gearing up for Fall, and yes, Christmas too! In the meantime, I hope you enjoyed the tour!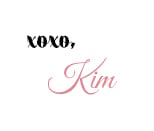 Join the Community
Let's keep in touch! Get exclusive artwork plus the latest news delivered directly to your Inbox!