A Spring tour of my dining room styled for everyday use. Even a few simple touches can bring a Spring feel to the room and create a timeless look throughout the season.
I'm continuing my Spring home tour with a look at my entry and dining room today! Much like my living room, I stuck with neutrals so that I wouldn't tire of them and could easily transition to Summer.
Spring Entry
You've already seen my quick update for Spring in the entryway when I shared this free Spring printable art piece with you.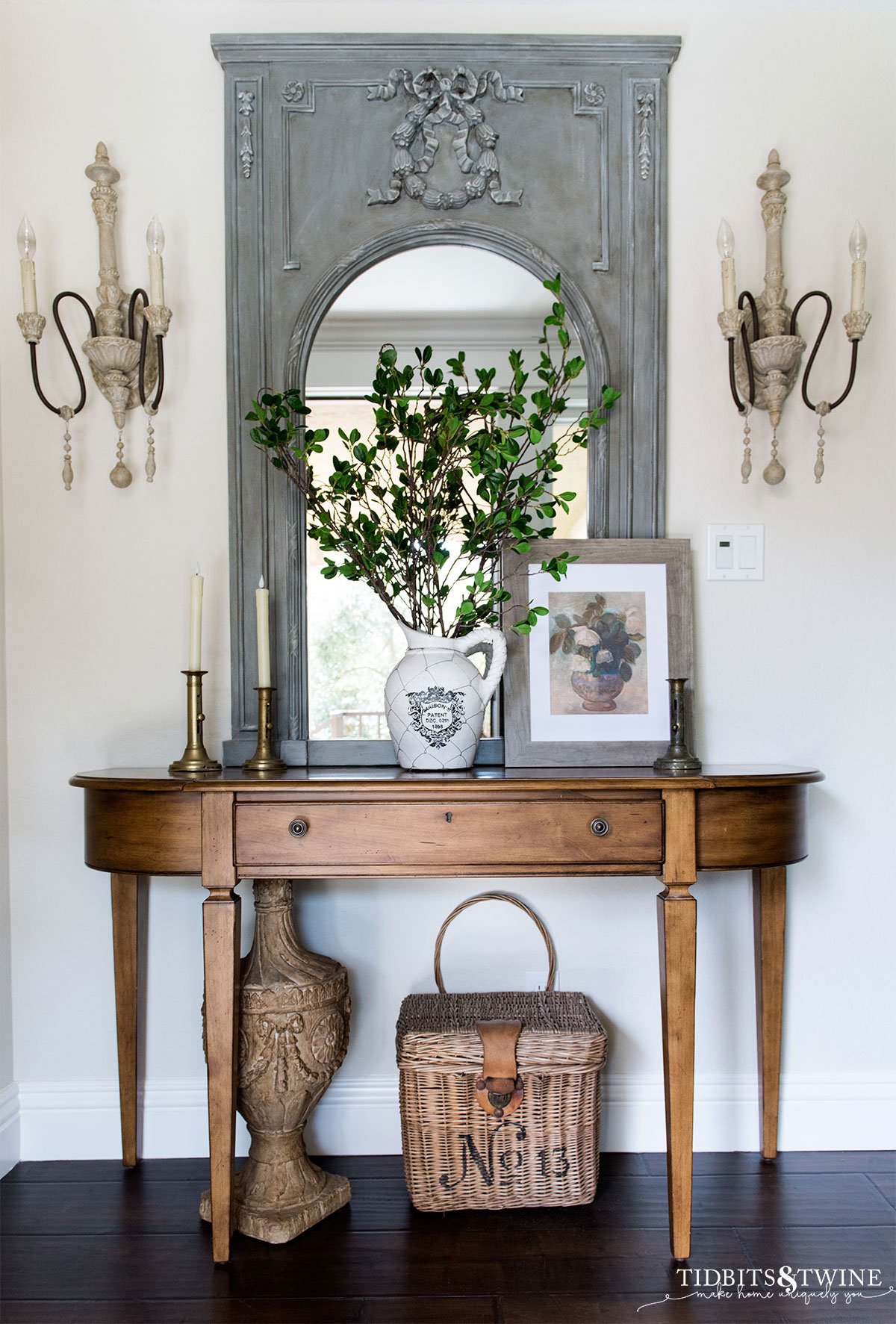 I purchased these faux branches of greenery this season. I haven't yet included them as part of my Faux Greenery Style Guide because they don't look totally realistic, but the price is reasonable!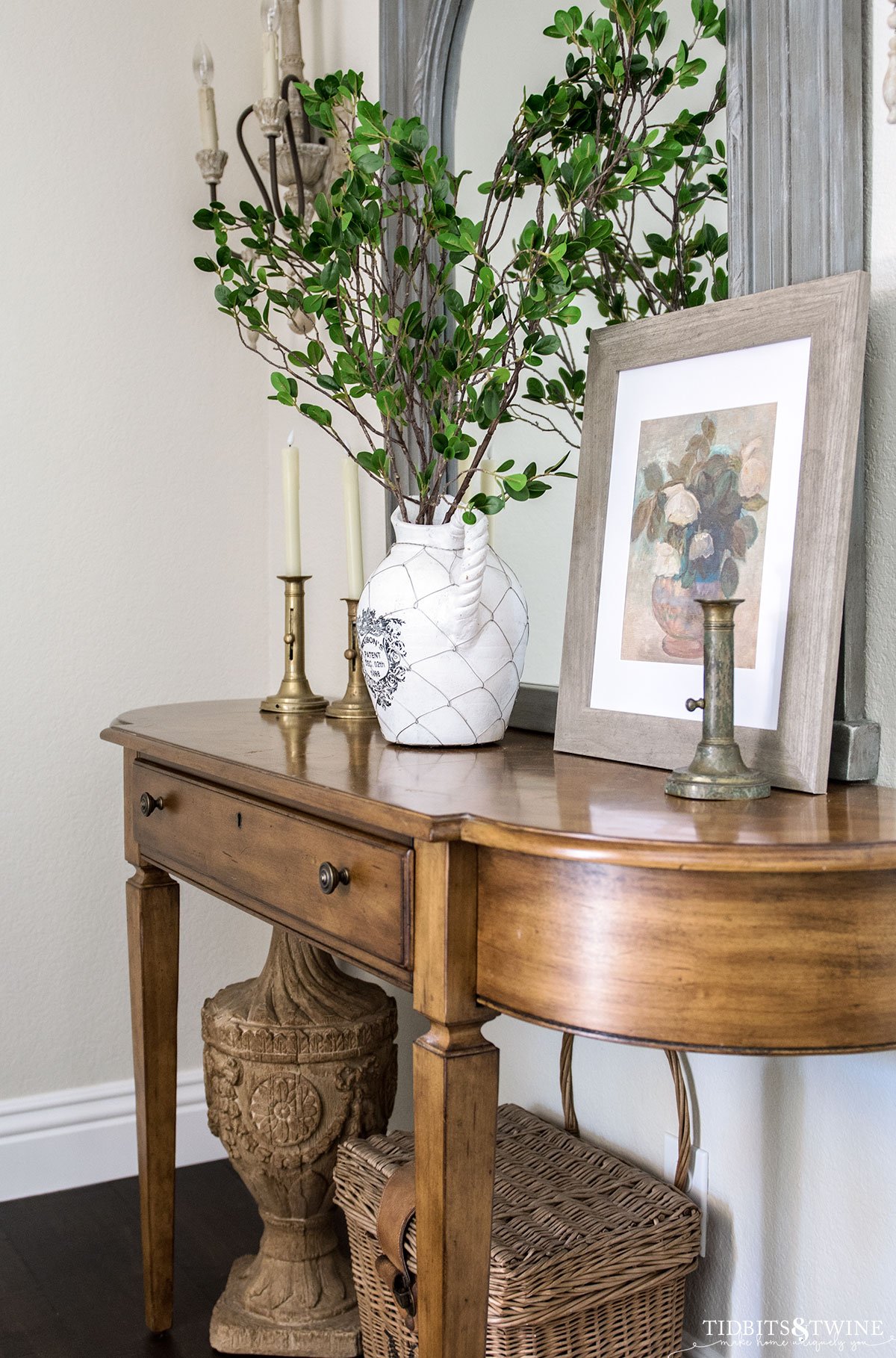 If you didn't already download this vintage botanical print, you can still get it. Or you can find other images you love in my Free Art Source Guide.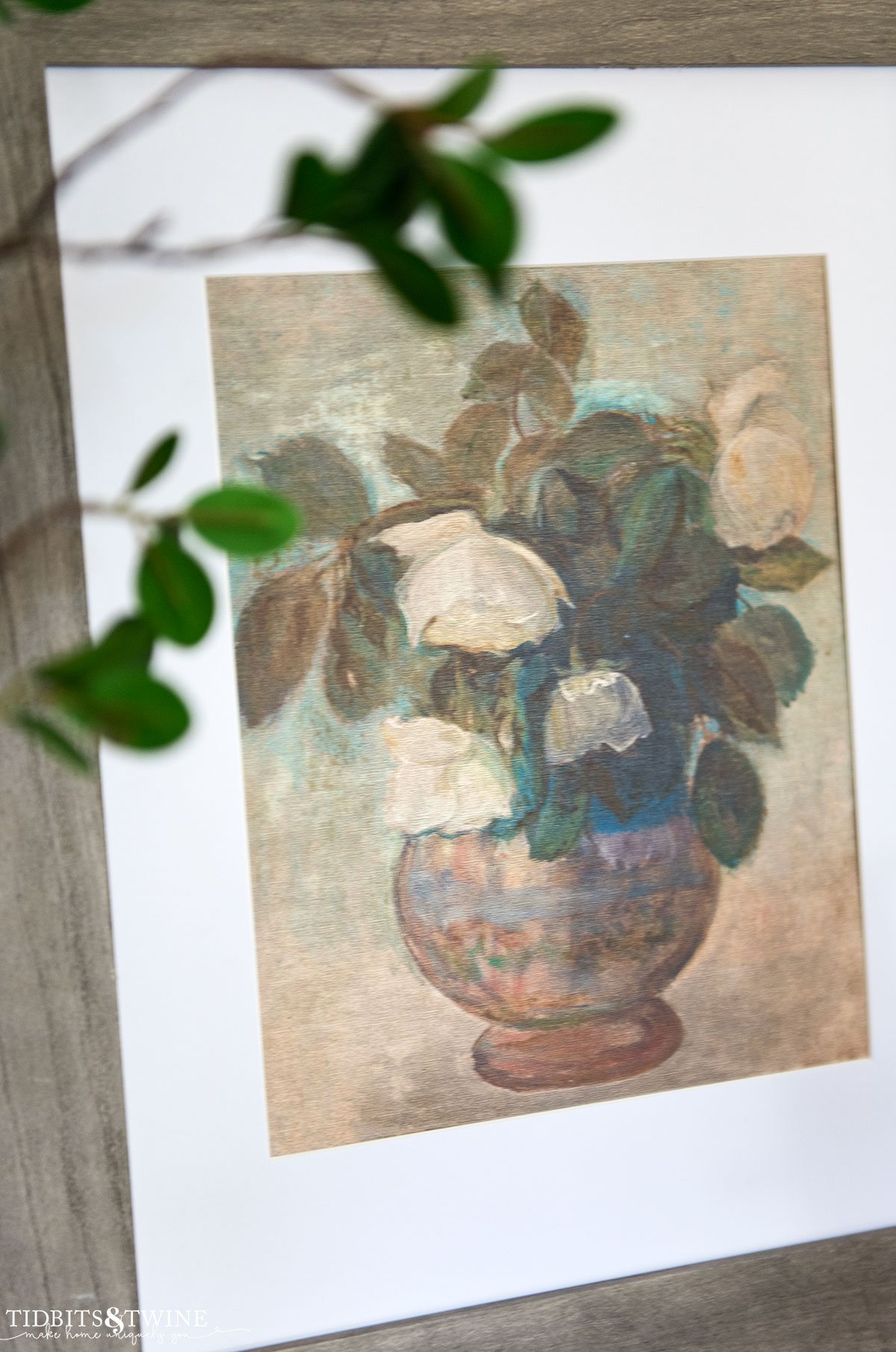 Spring Dining Room
I shared my living room tour the other day. My living room and dining room connect, so typically, I decorate them similarly.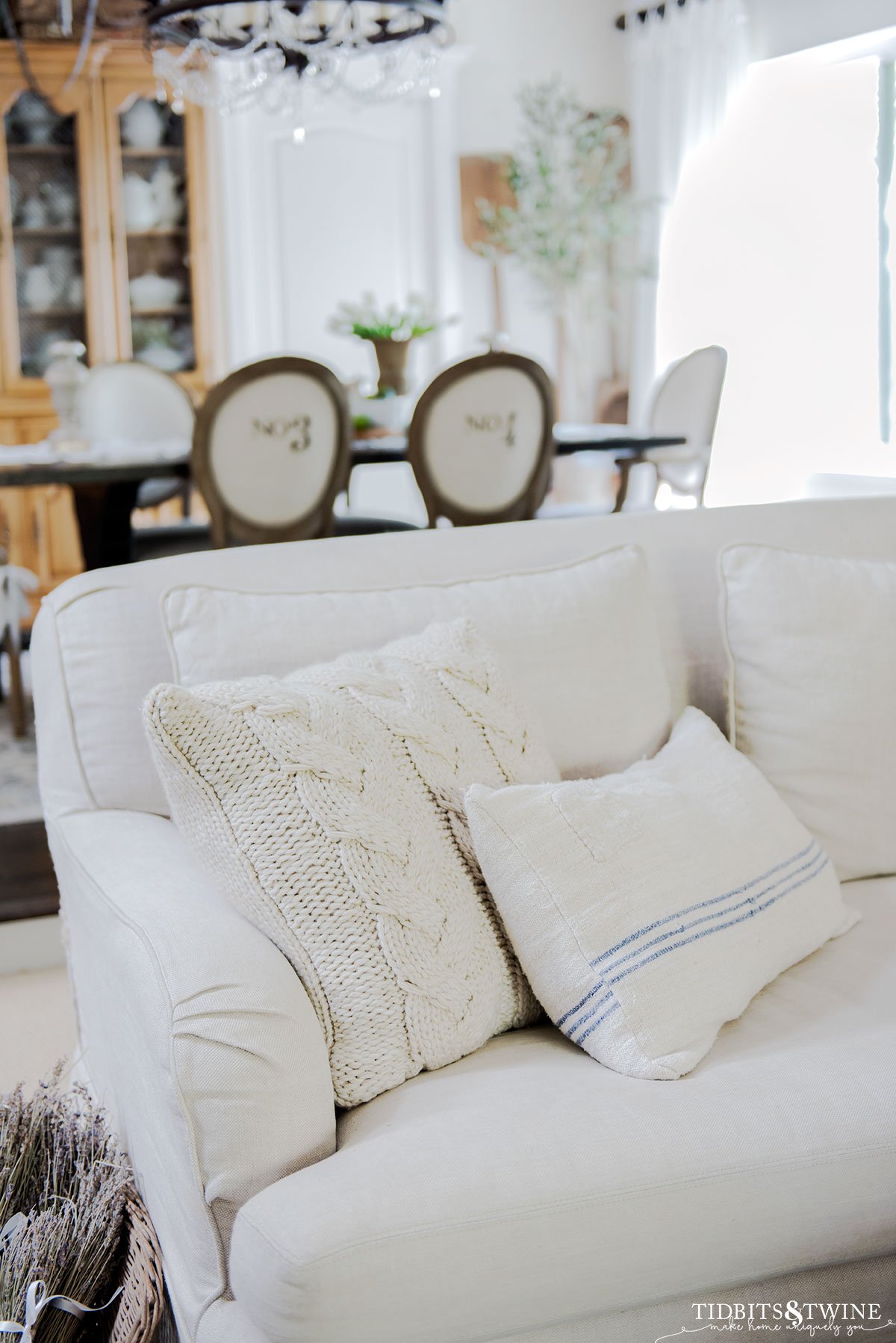 I didn't create an entire Easter tablescape. Instead, I added Spring touches that I could use as everyday table decor.
Using my antique bread board as a base, I created a simple vignette using dishes, flowers, and limes for a pop of green!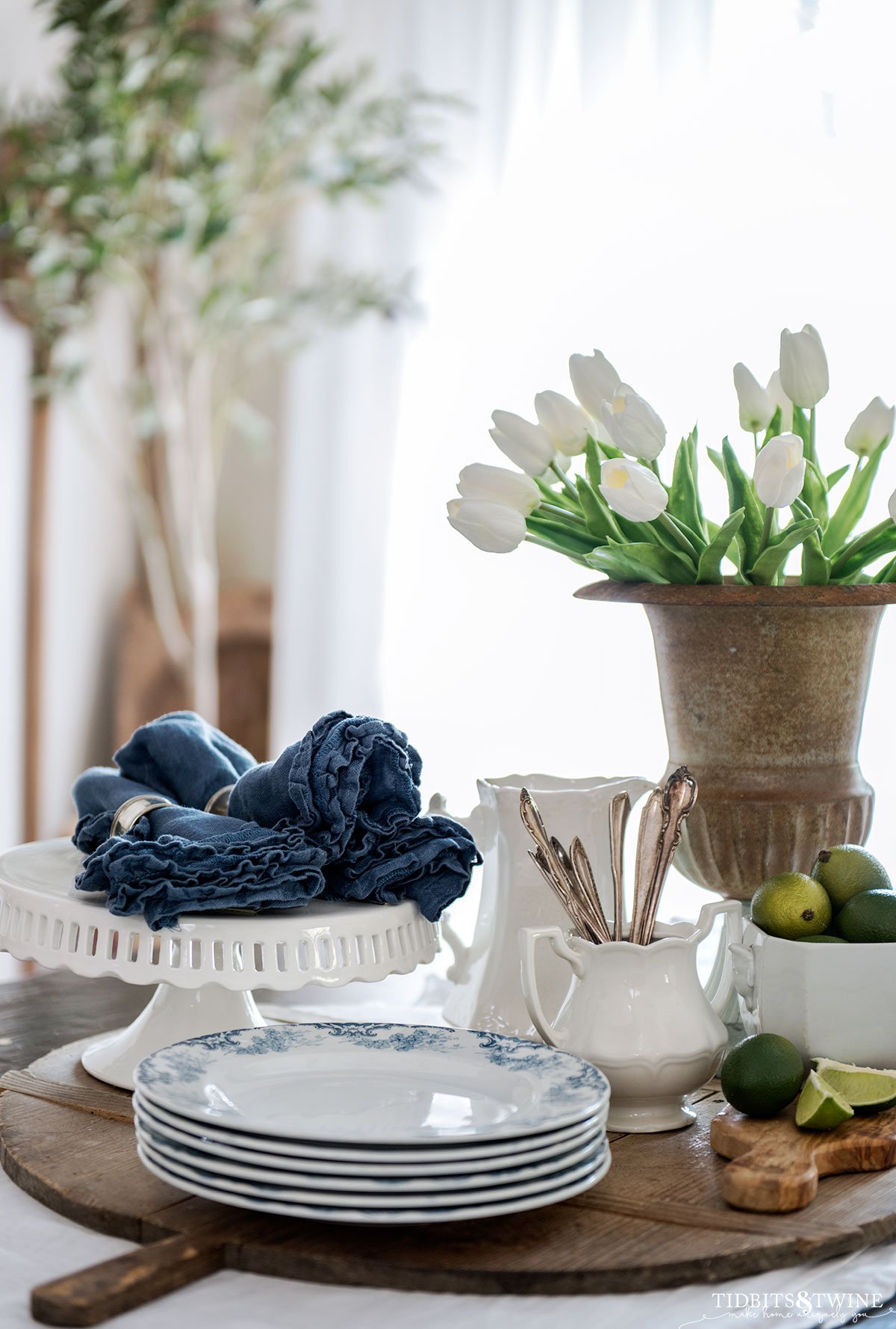 These tulips are fake, purchased on Amazon. I tried another brand first, but returned them in favor of these. I wish that I could turn back a petal or two to make them look more realistic, but overall, the look and feel are great.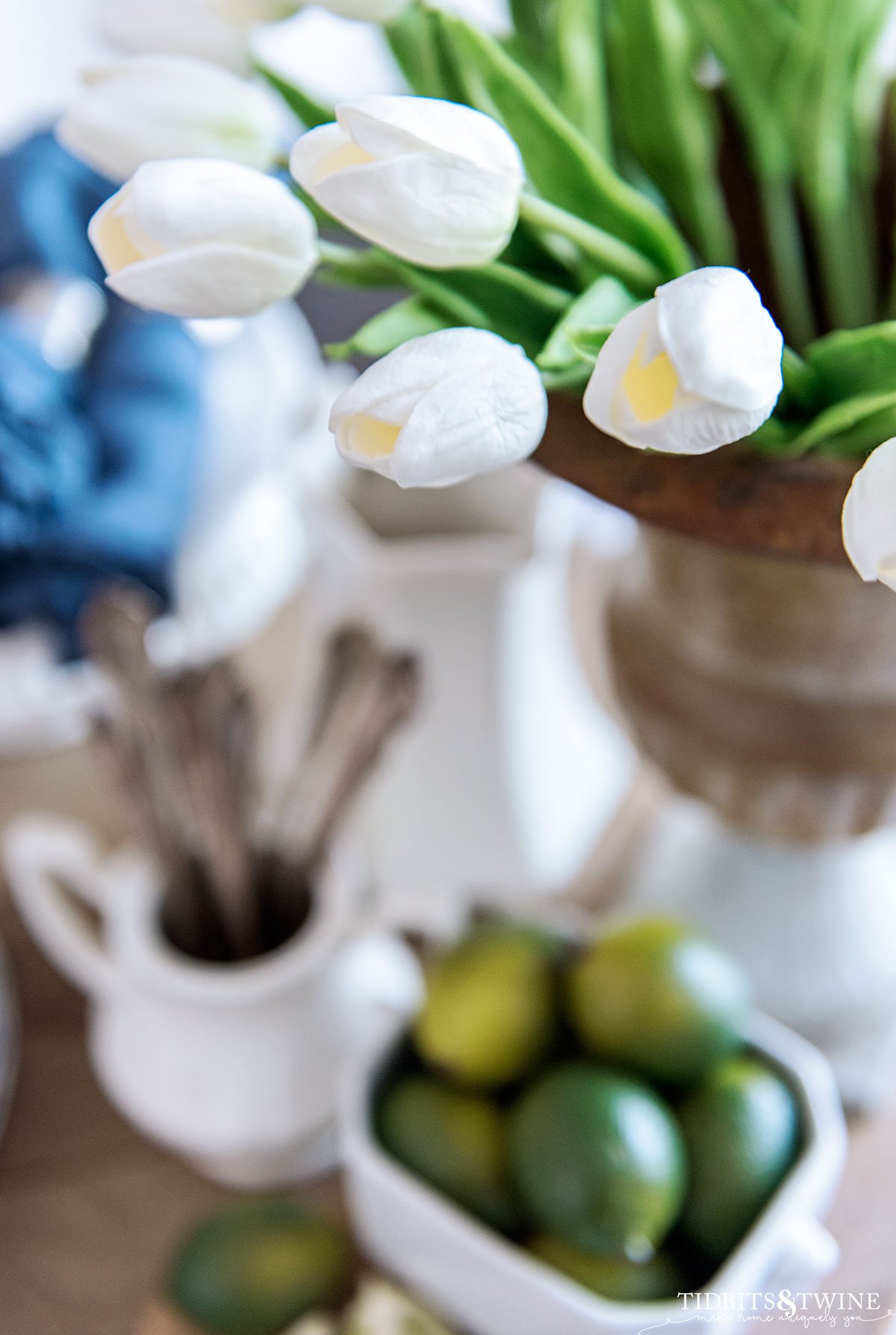 This isn't the first time I've used a bowl of limes as part of a dining vignette. But this is the first time they were fake! Actually, one is real and the others are fake.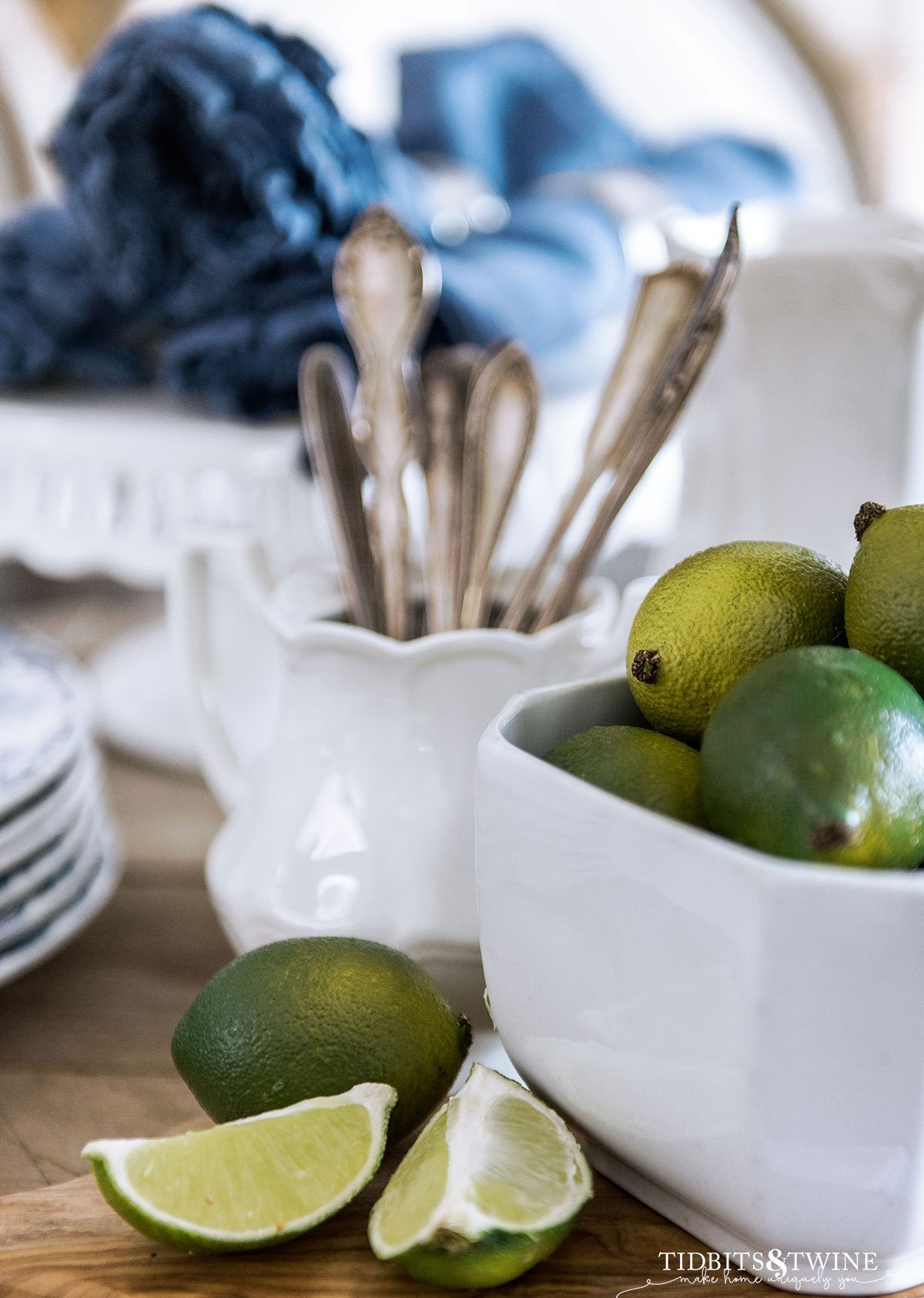 I didn't change anything in the corner of my dining room, so it still holds three bread paddles and my large dough bowl. That's the urn my hubby got me for Christmas and I LOVE it!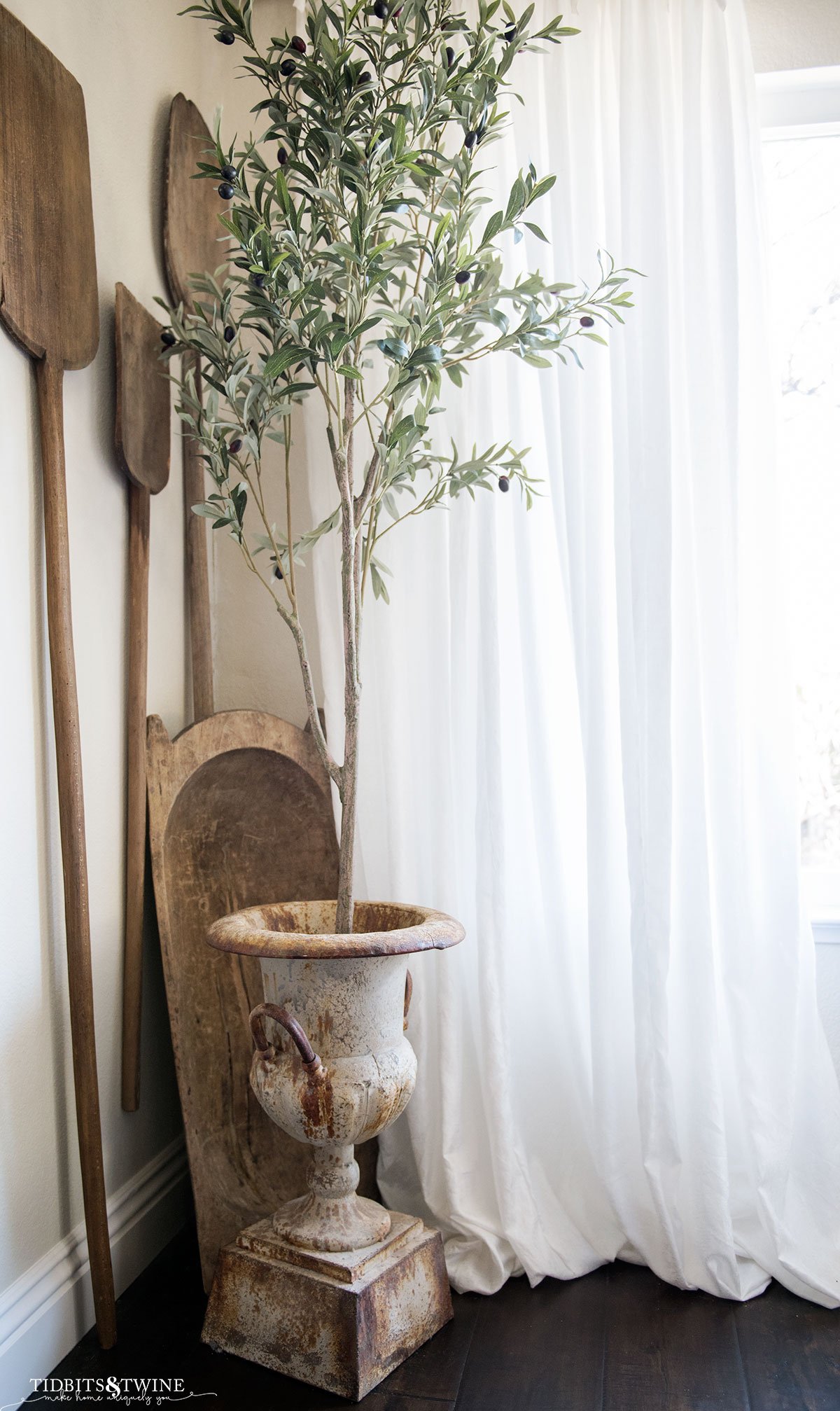 Short and sweet! That's it for the dining room this Spring. Just simple Spring touches of flowers and fruit with pops of blue to tie in with the rest of my home.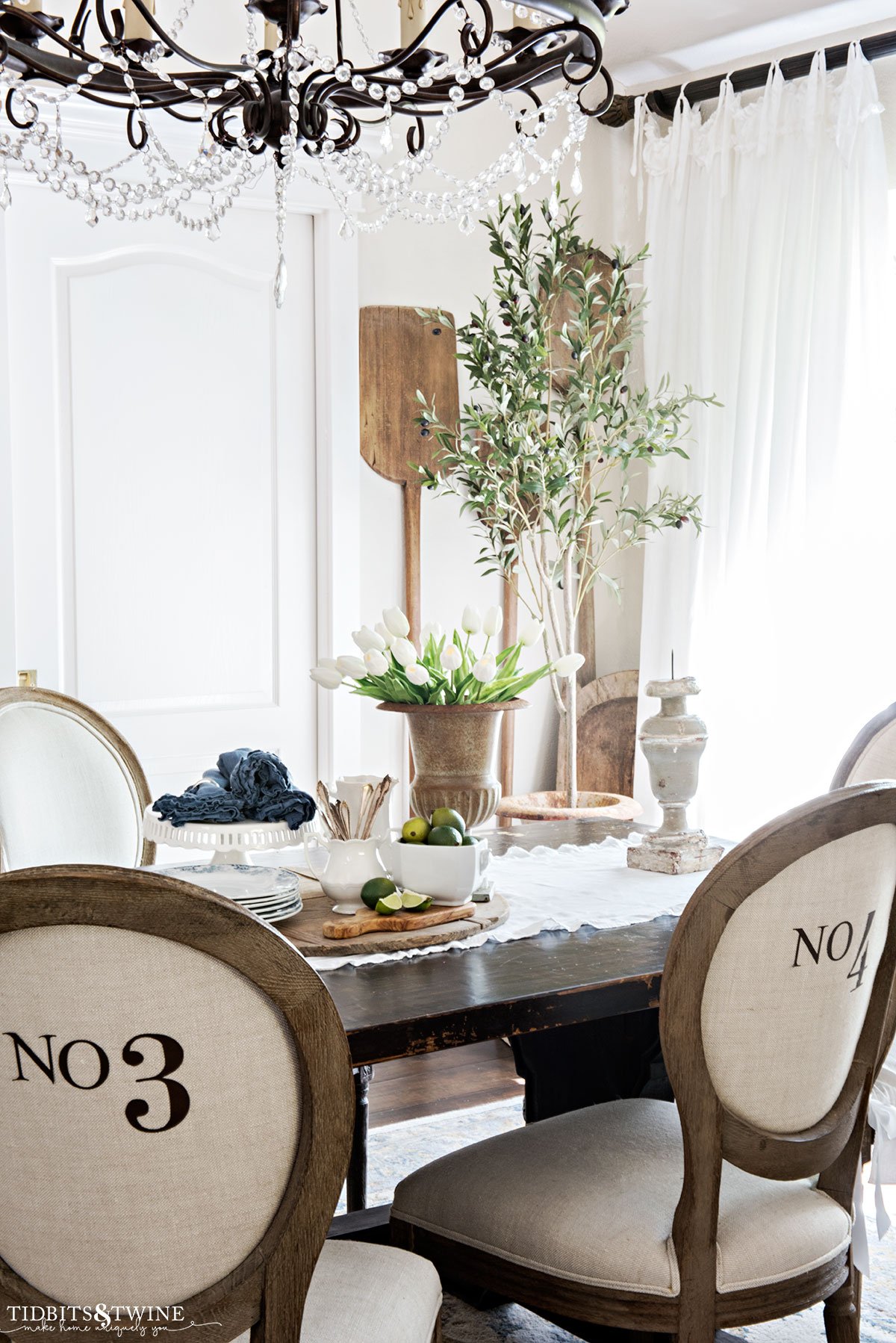 Next week, I'm sharing a look at my Spring family room. It's neutral as well, but a bit more moody than the other rooms….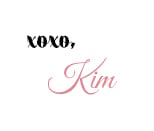 Join the Community
Let's keep in touch! Get exclusive artwork plus the latest news delivered directly to your Inbox!