A Spring tour of my living room styled with neutrals, plants, and flowers. Even a few simple touches can bring a Spring feel to the room and create a timeless look throughout the season.
Well, I thought it best to be upfront about the "neutral" part of today's tour. I finished my Spring decorating and the first thing my 14-year-old said was, "Where's all the color?"
It's true, in past years, I've had purple or pink as part of my Spring decor. But this year, it's just greens and whites.
So what's included in neutral spring? Lots of plants and lots of flowers!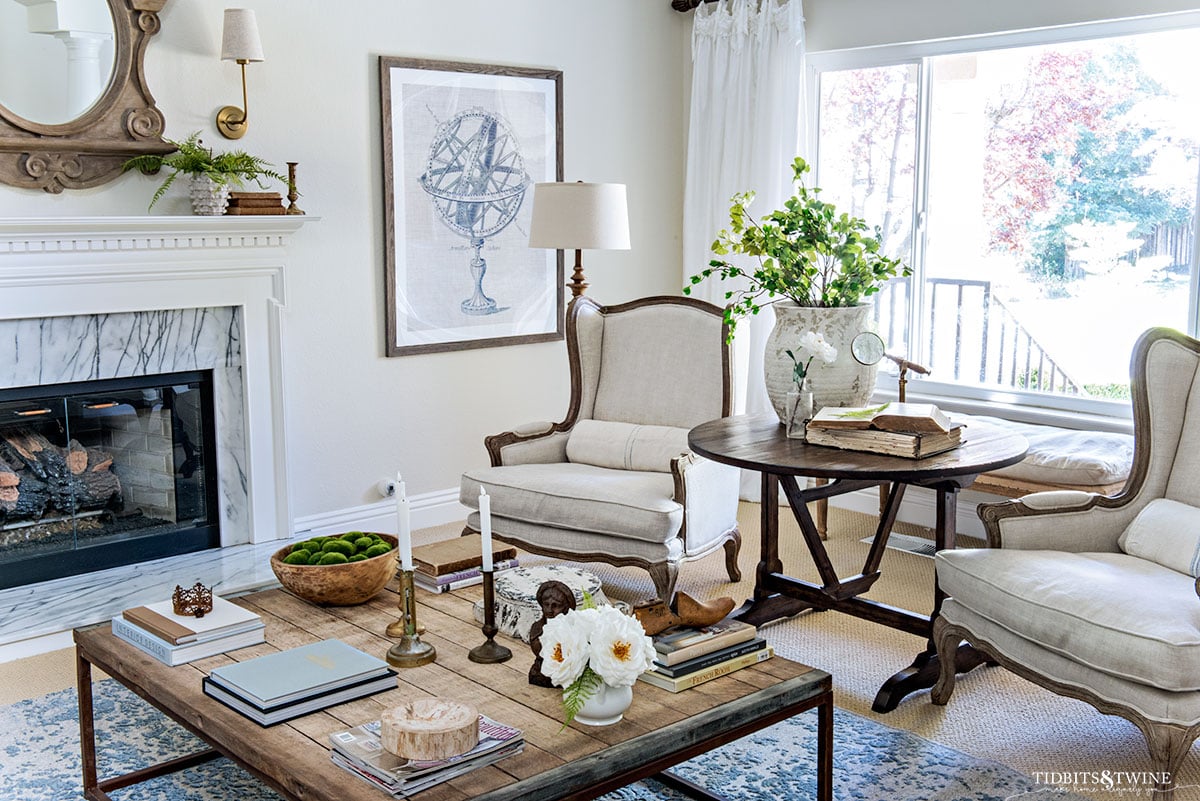 I've included links to the furniture and decor used in this room at the bottom of this post. This post contains affiliate links for your shopping convenience. Please refer to my disclosure policy for more information.
Spring Living Room
I left the mansard mirror above my fireplace mantel, as well as some of the books that were part of my Winter decor. For Spring, I added my favorite fern in a small pot.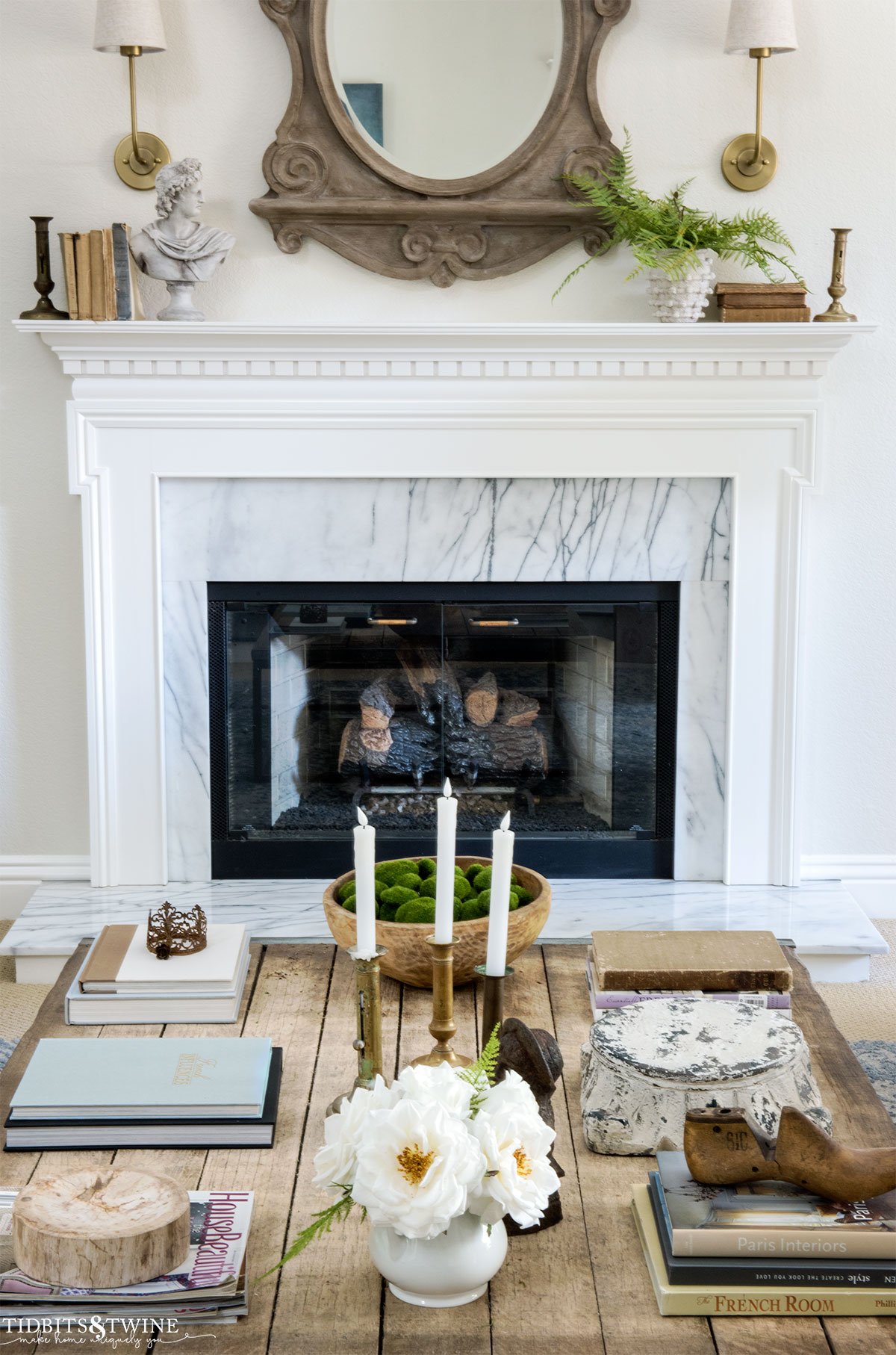 And yes, I added two sconces! They are not hardwired so I'm using a rechargeable bulb to add ambient lighting.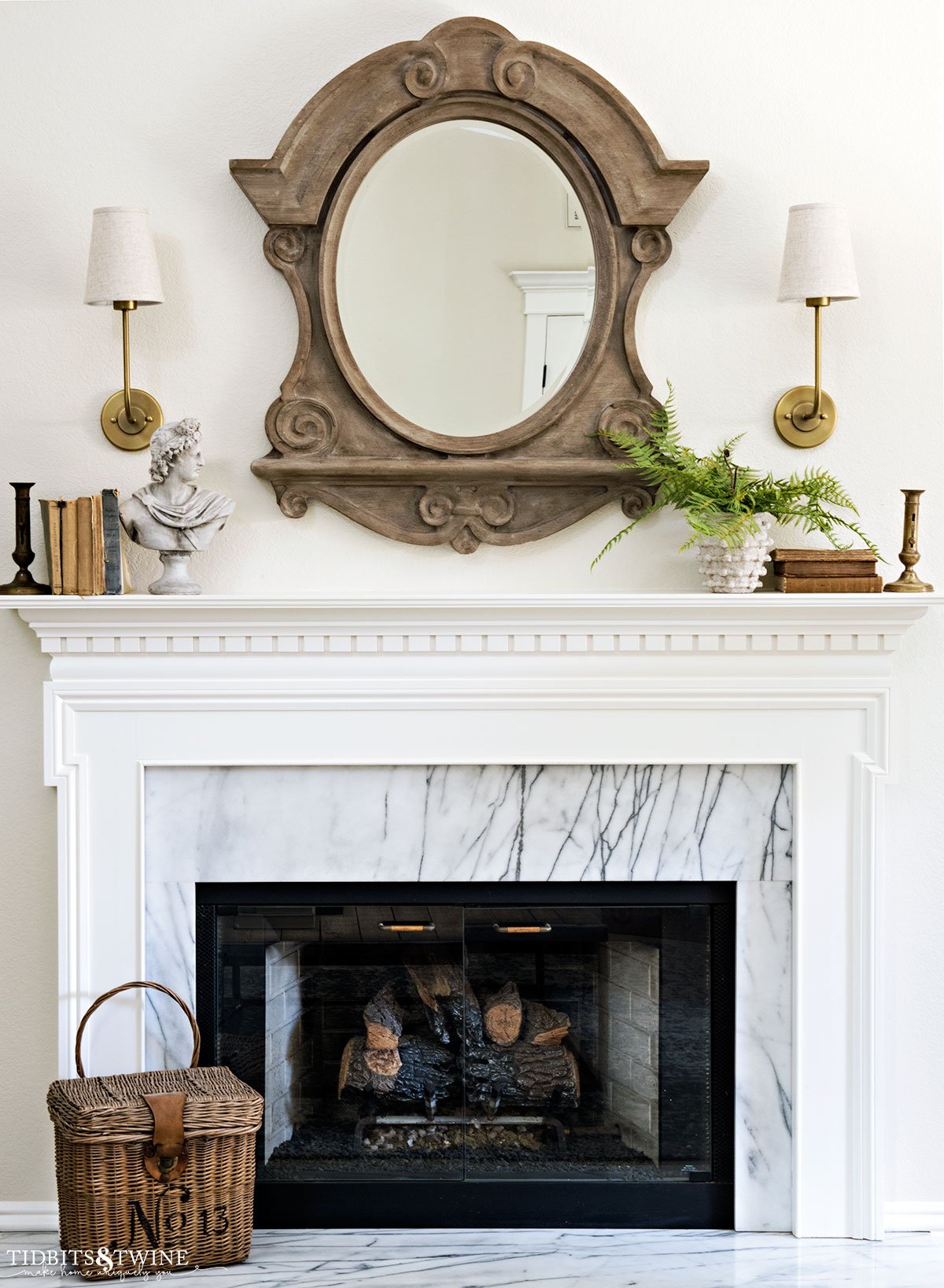 On the coffee table, I arranged multiple groupings of books and knick-knacks (using styling approach #5).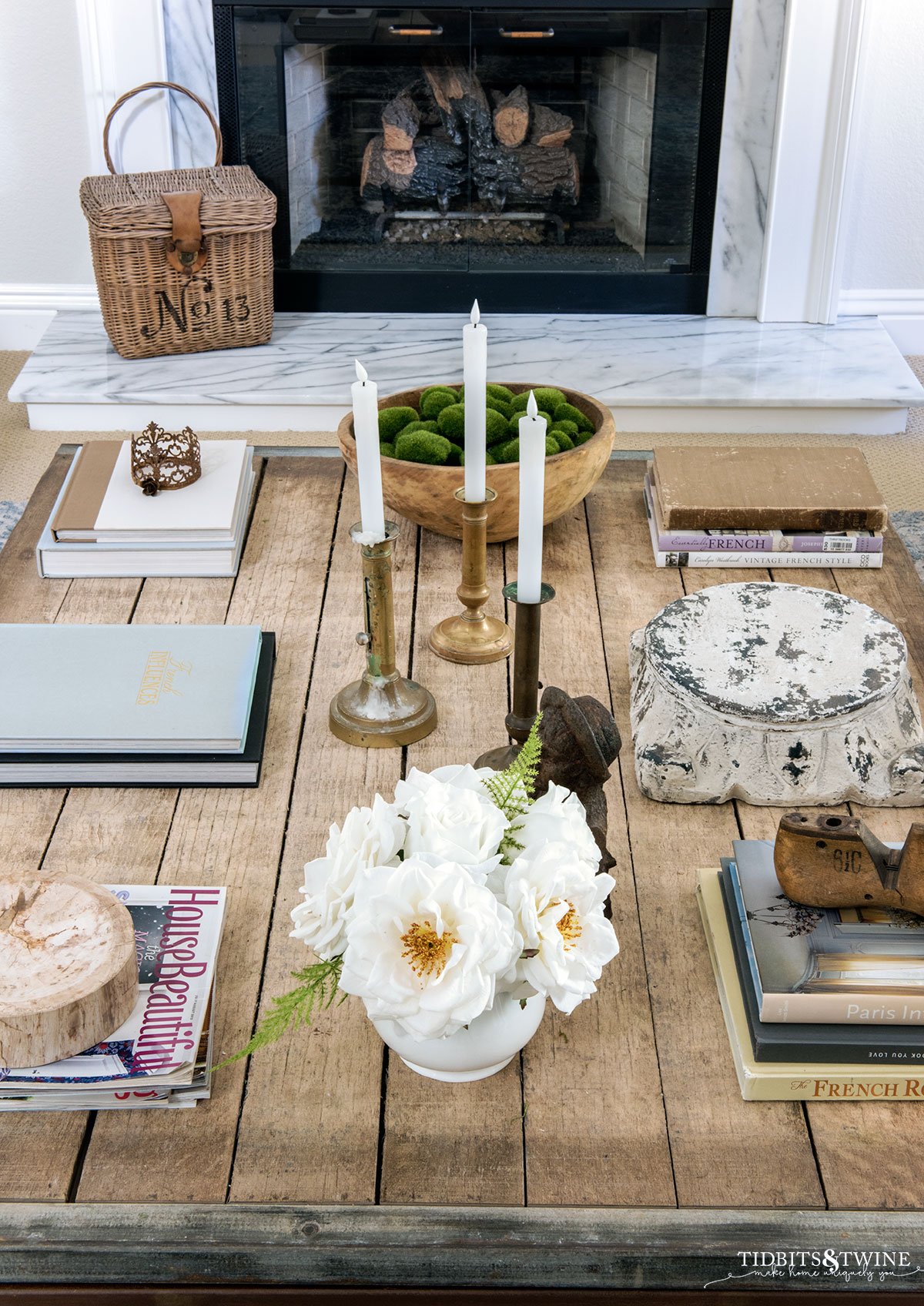 This is the RH Brickmaker coffee table and it's quite large, so there's lots of space to fill. I primarily used stacks of books with objects on top, like an antique shoe form and the petrified wood dish from Pottery Barn.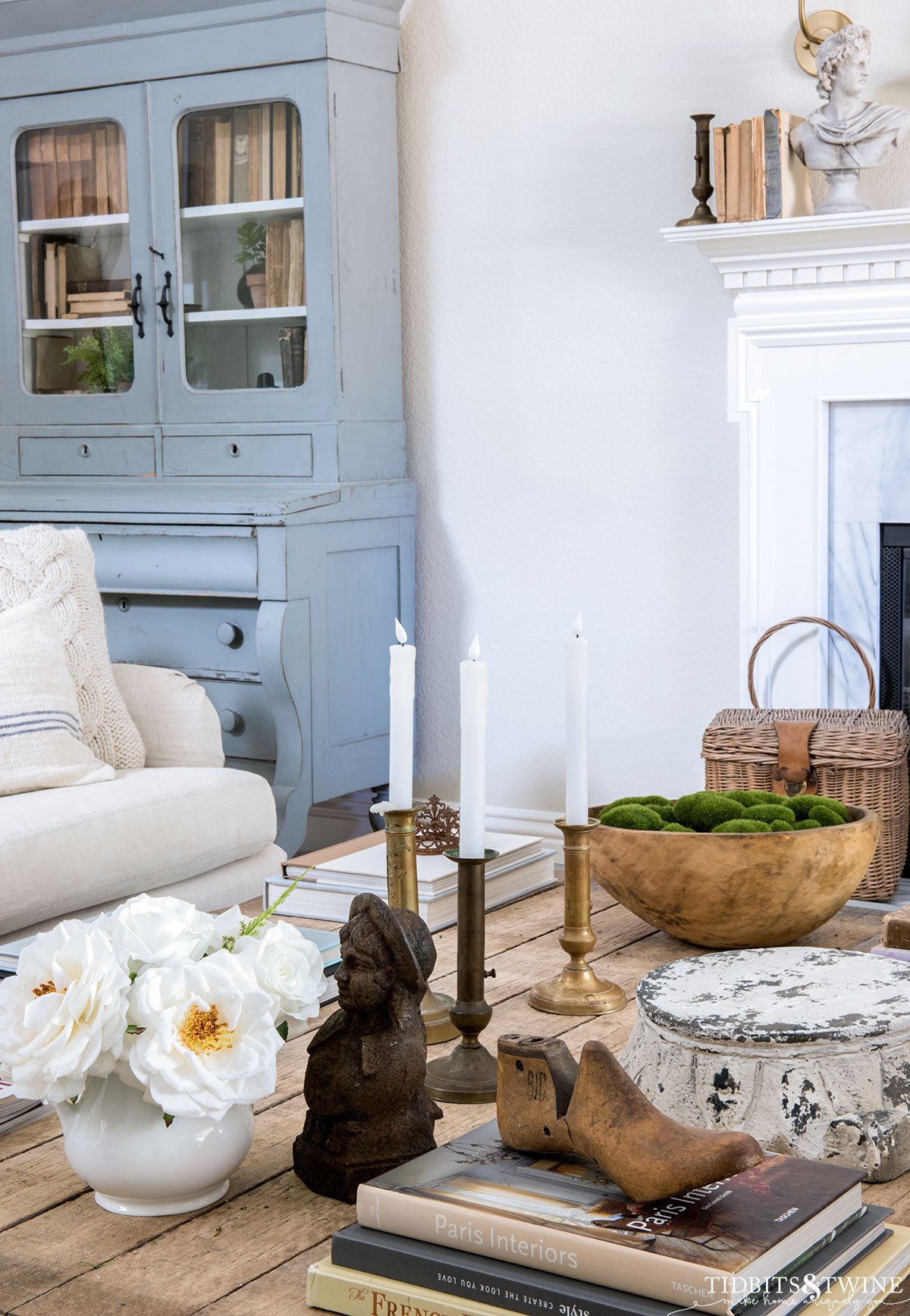 I included my current favorite antique brass French candlesticks to tie in with the new brass sconces above the fireplace. Also on the table is a 100+ year old antique French andiron. This one is for sale in my online store, la Brocante Boutique.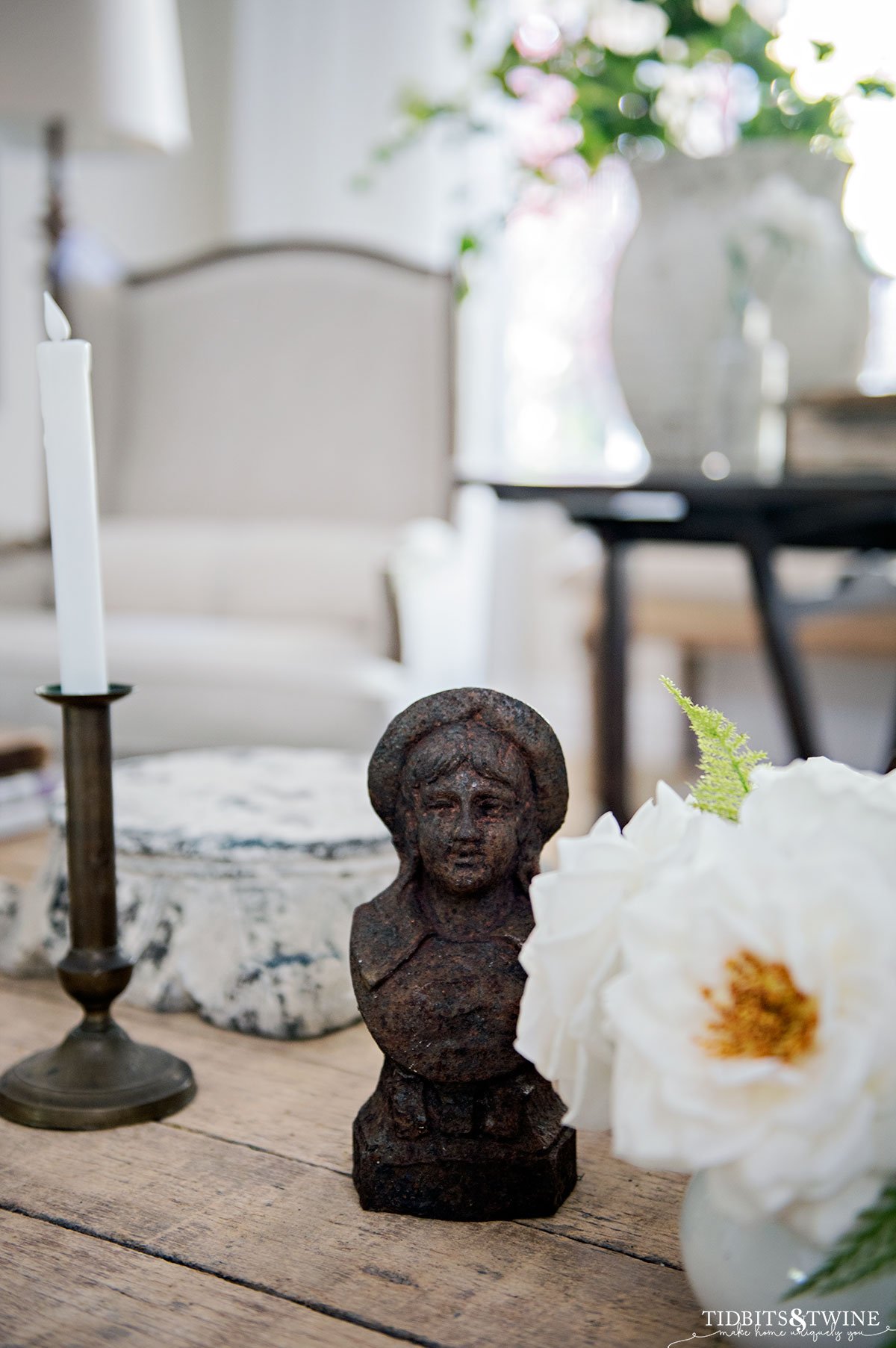 My favorite faux white roses had discolored a bit so I recently purchased some new ones.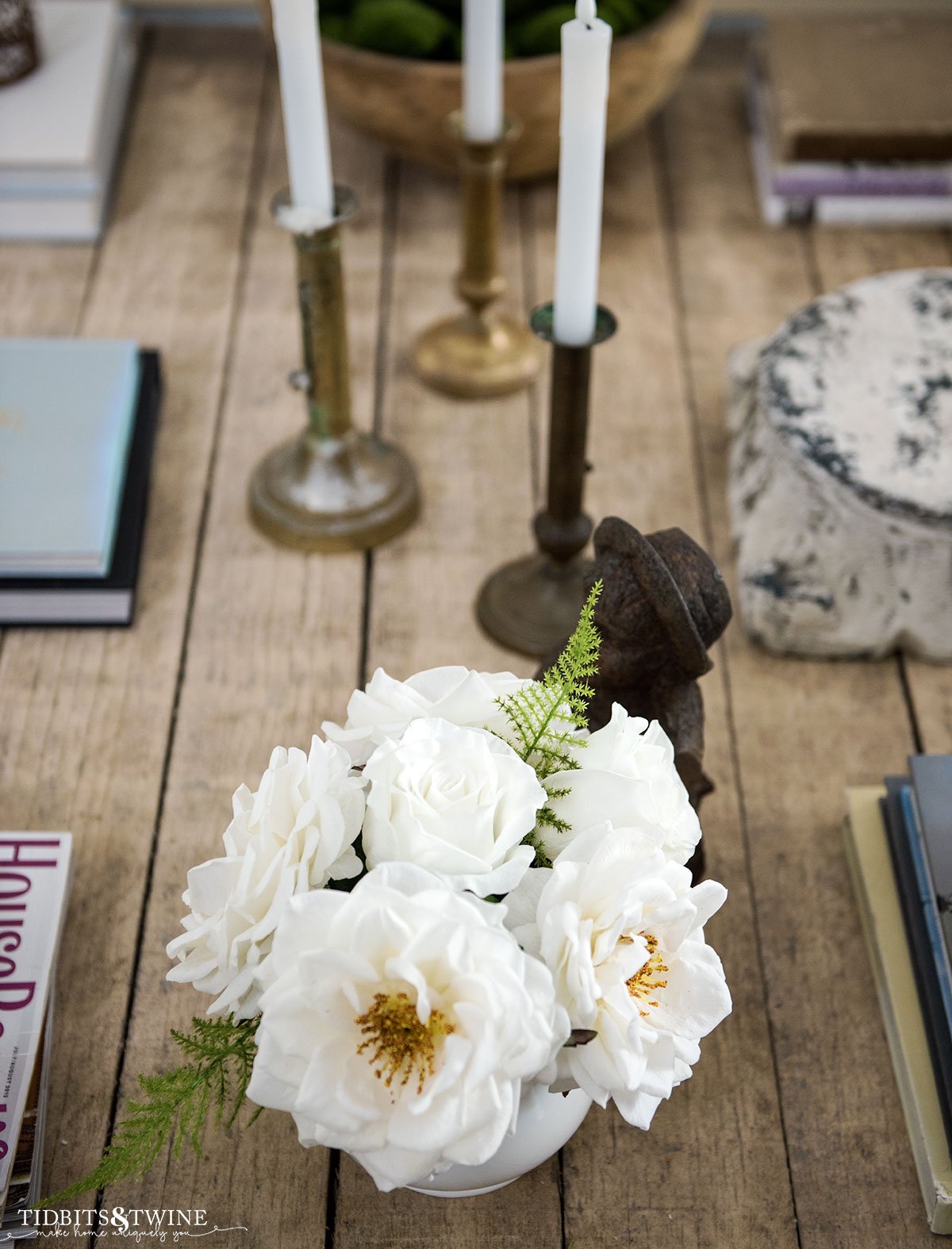 My round antique dough bowl was just the right size to hold some faux moss rocks. And these are my favorite LED taper candles! You can set how many hours you want them to go on for, and they'll turn on every day at the same time and then shut themselves off!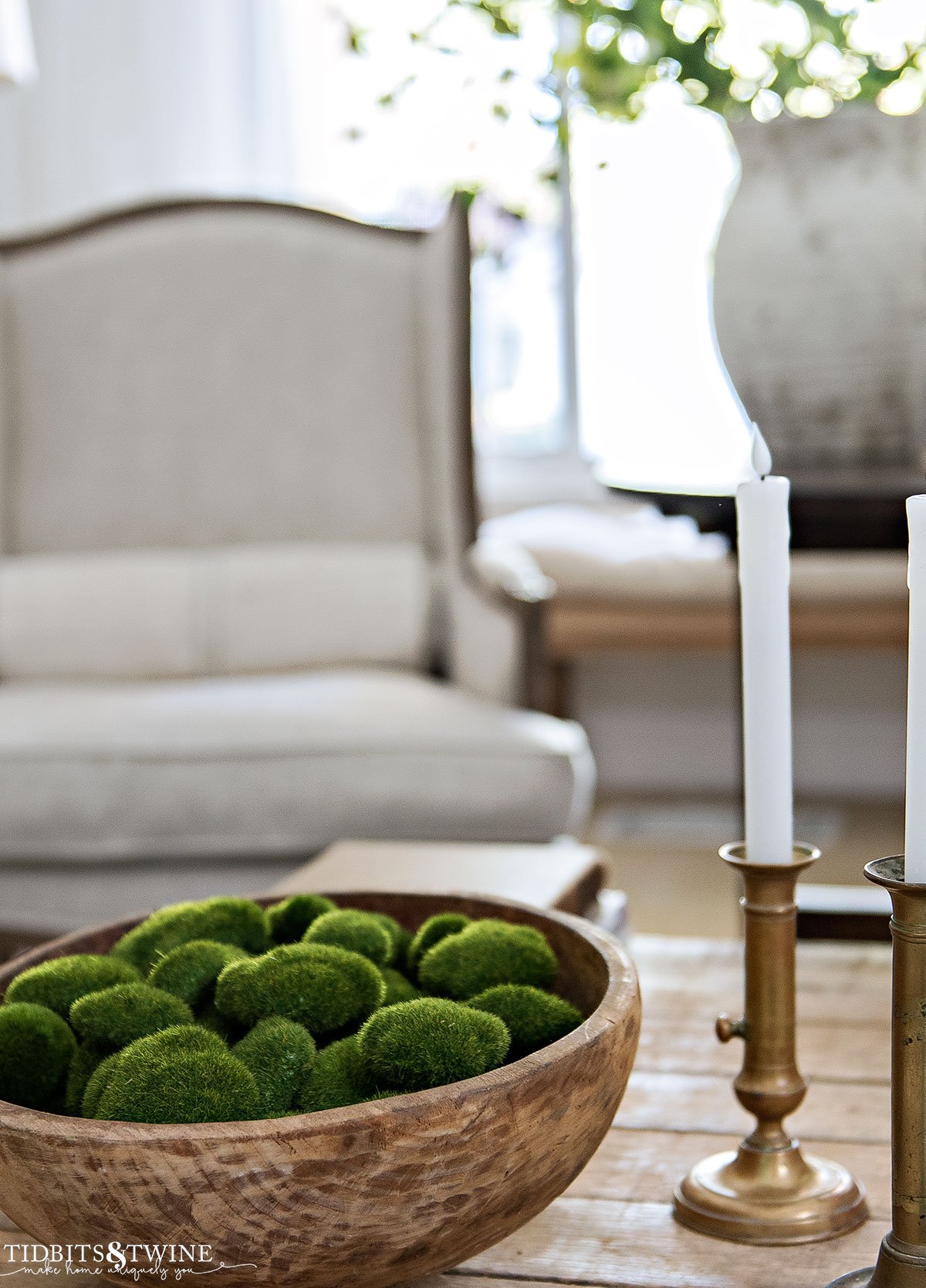 Across from my sofa, I have two French wingback chairs and an antique wine tasting table. I swapped out my usual large potted plant in the corner for a floor lamp. I wrapped antique grain sacks around the lumbar pillows on my chairs for now. At some point, I intend to make actual covers out of the grain sacks.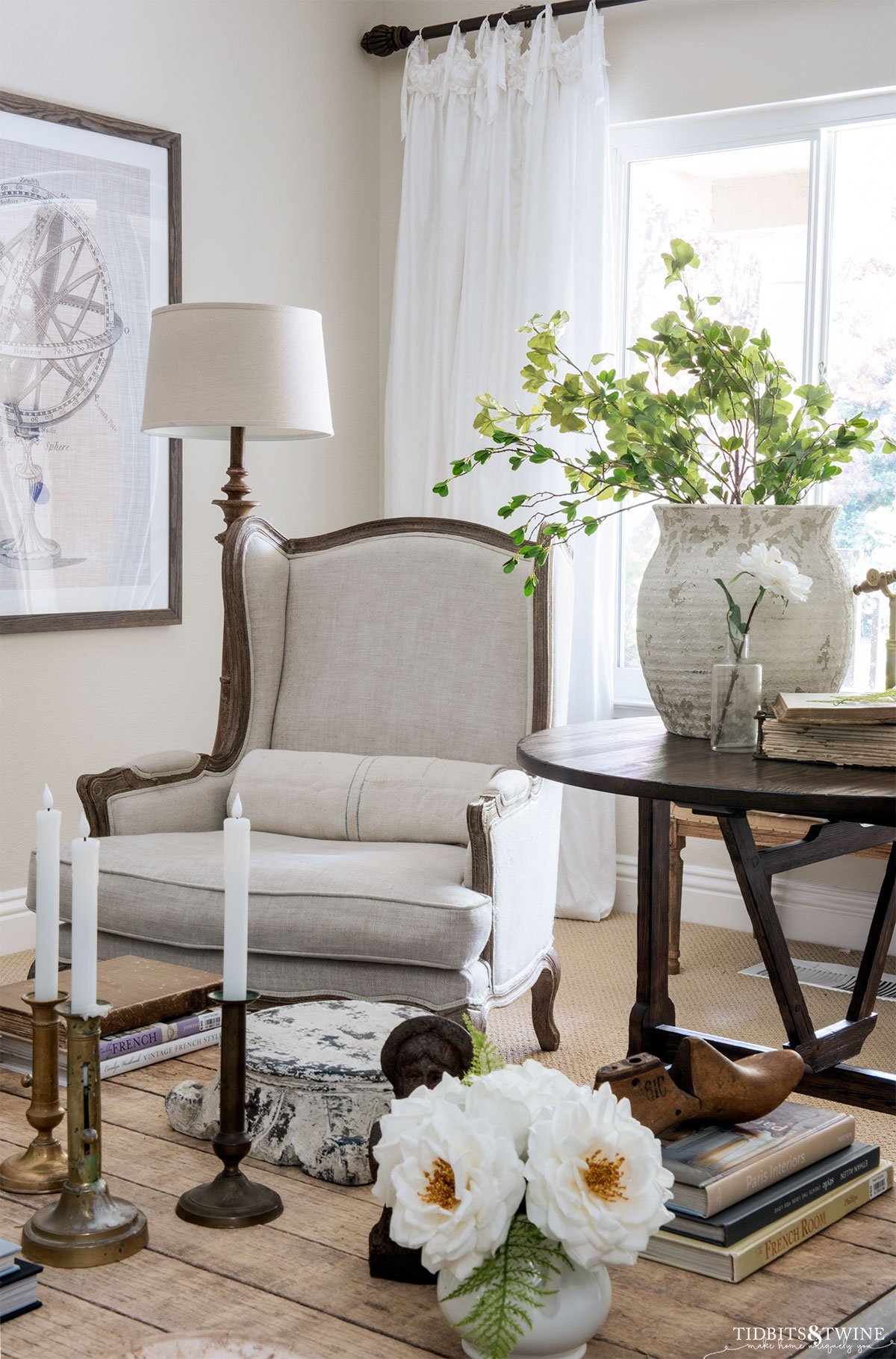 On my antique wine tasting table, I added a large rustic vase filled with stems of faux greens and ginkgo leaves.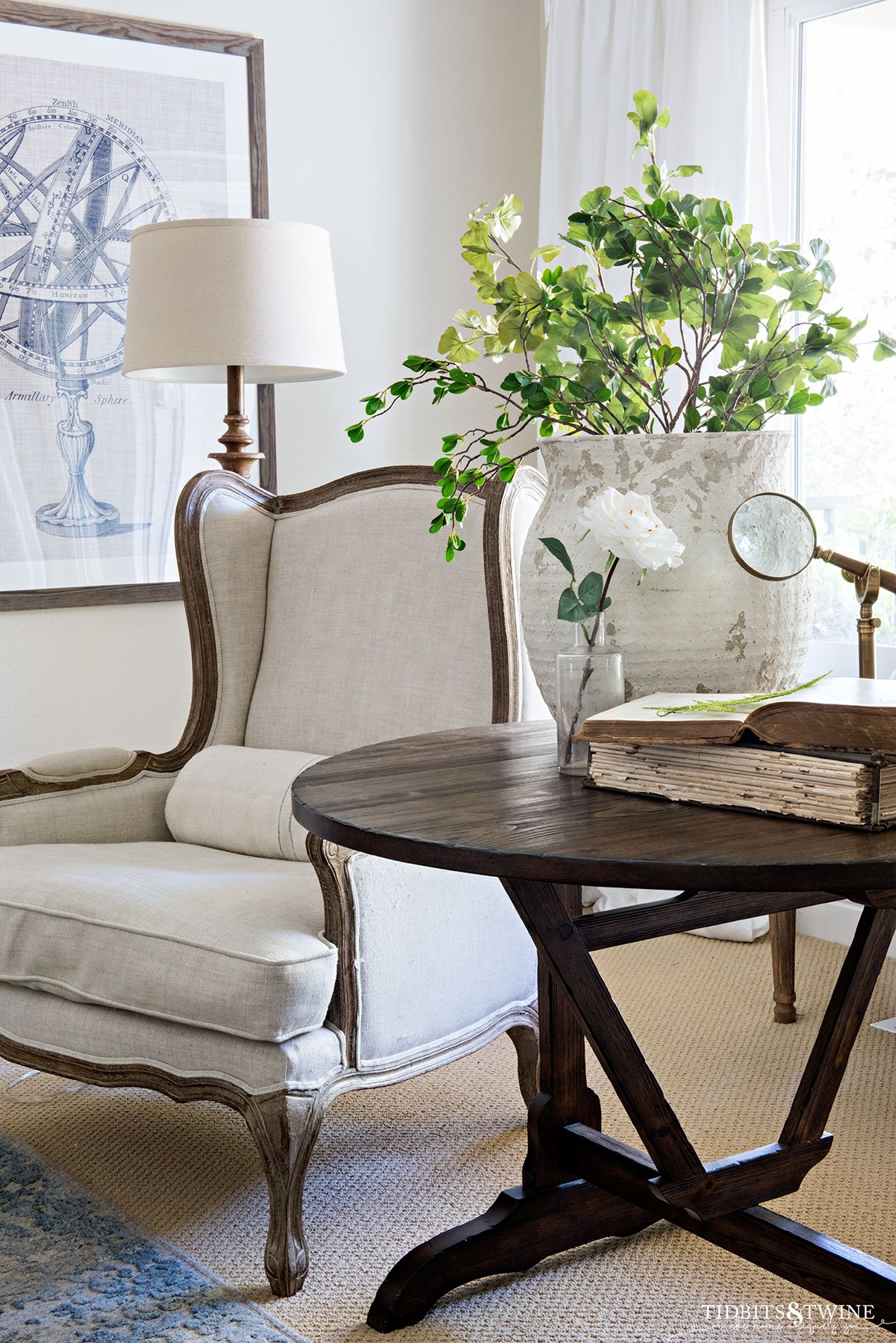 I can never resist an opportunity to create a vignette! I'm obsessed with this faux fern that I found while out shopping and used a sprig on a book for a pop of color.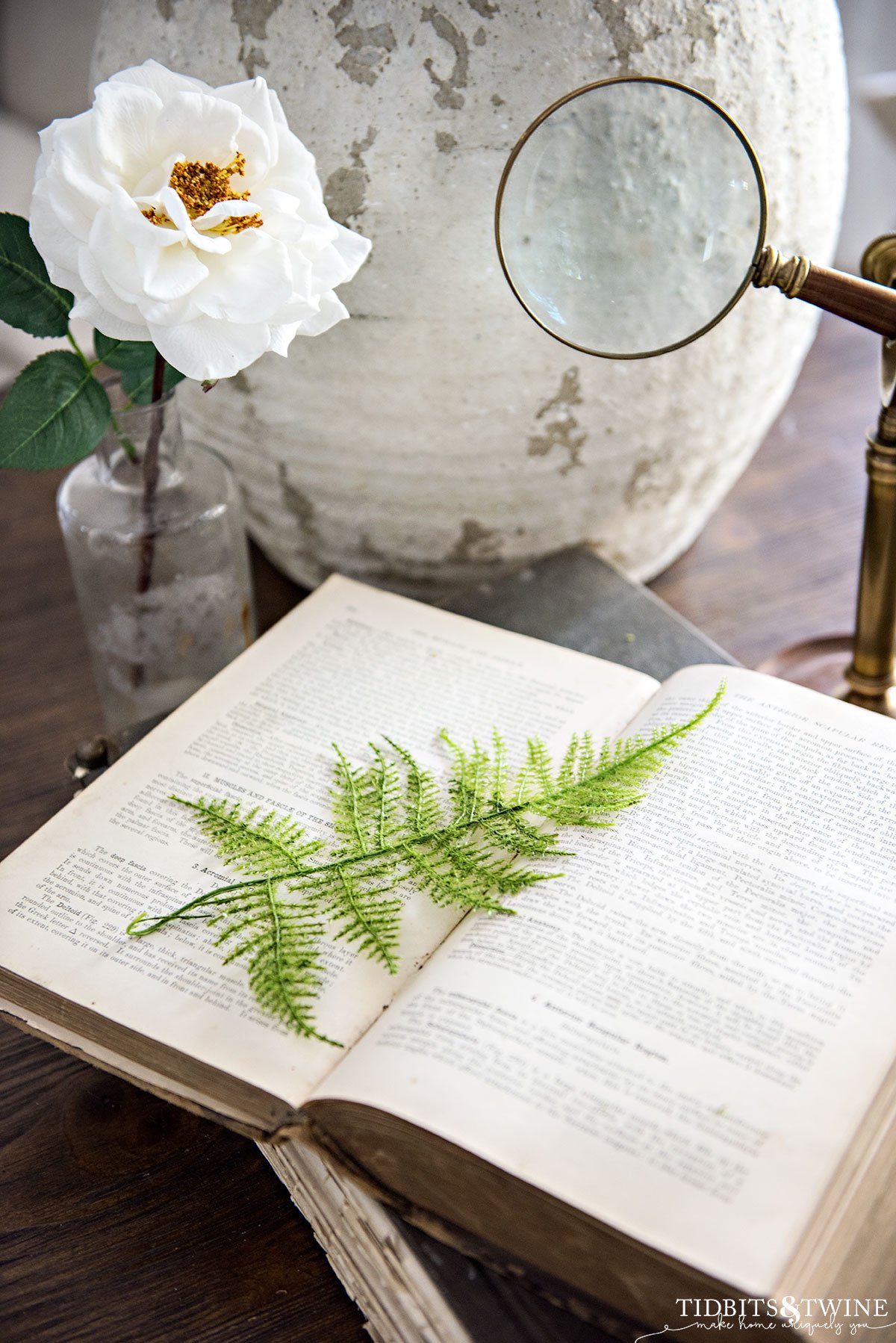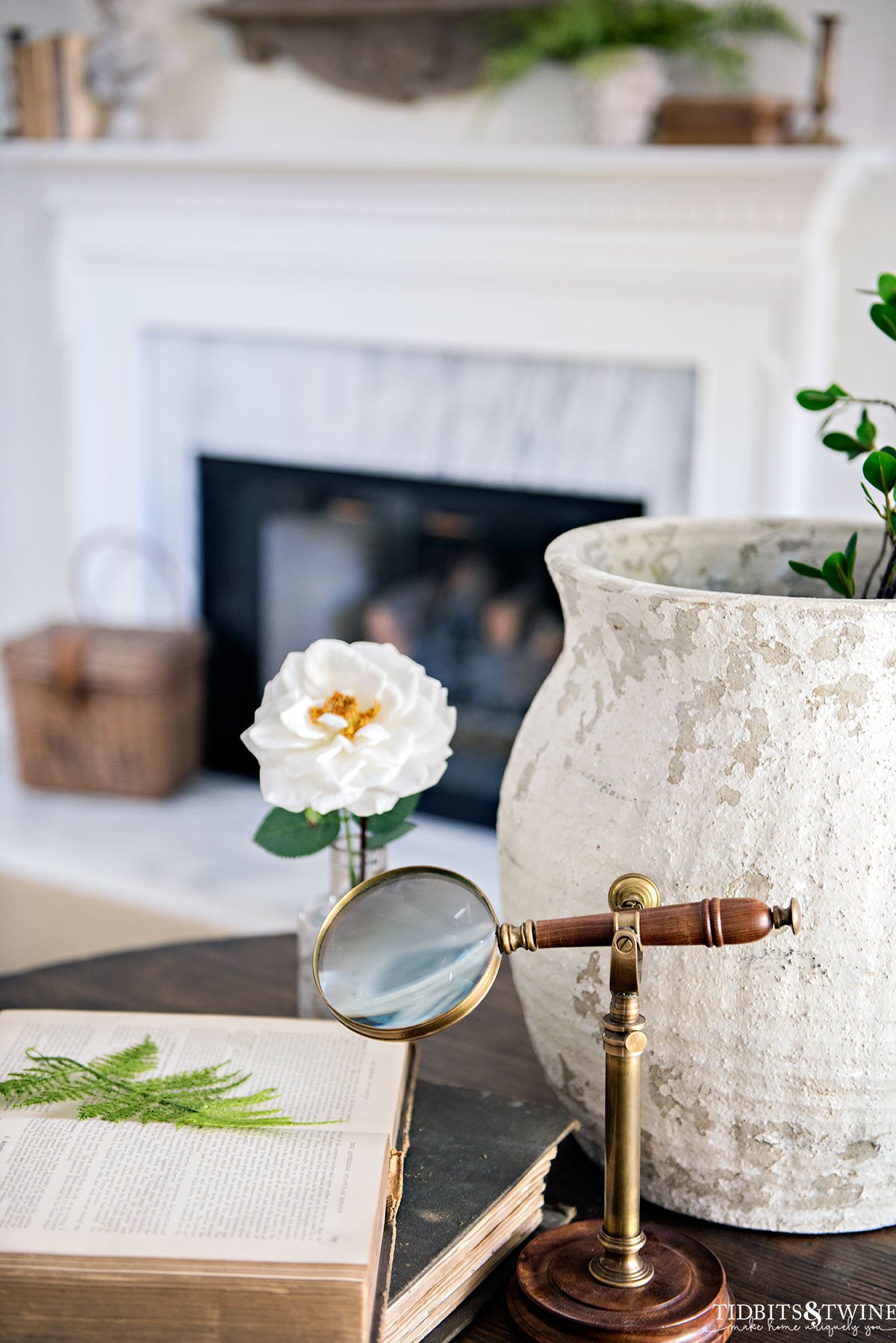 Over in my cabinet….well, it seems my antique book collection has grown. Lol! There wasn't too much room left for decor, but I did add a few small plants for a nice pop of green.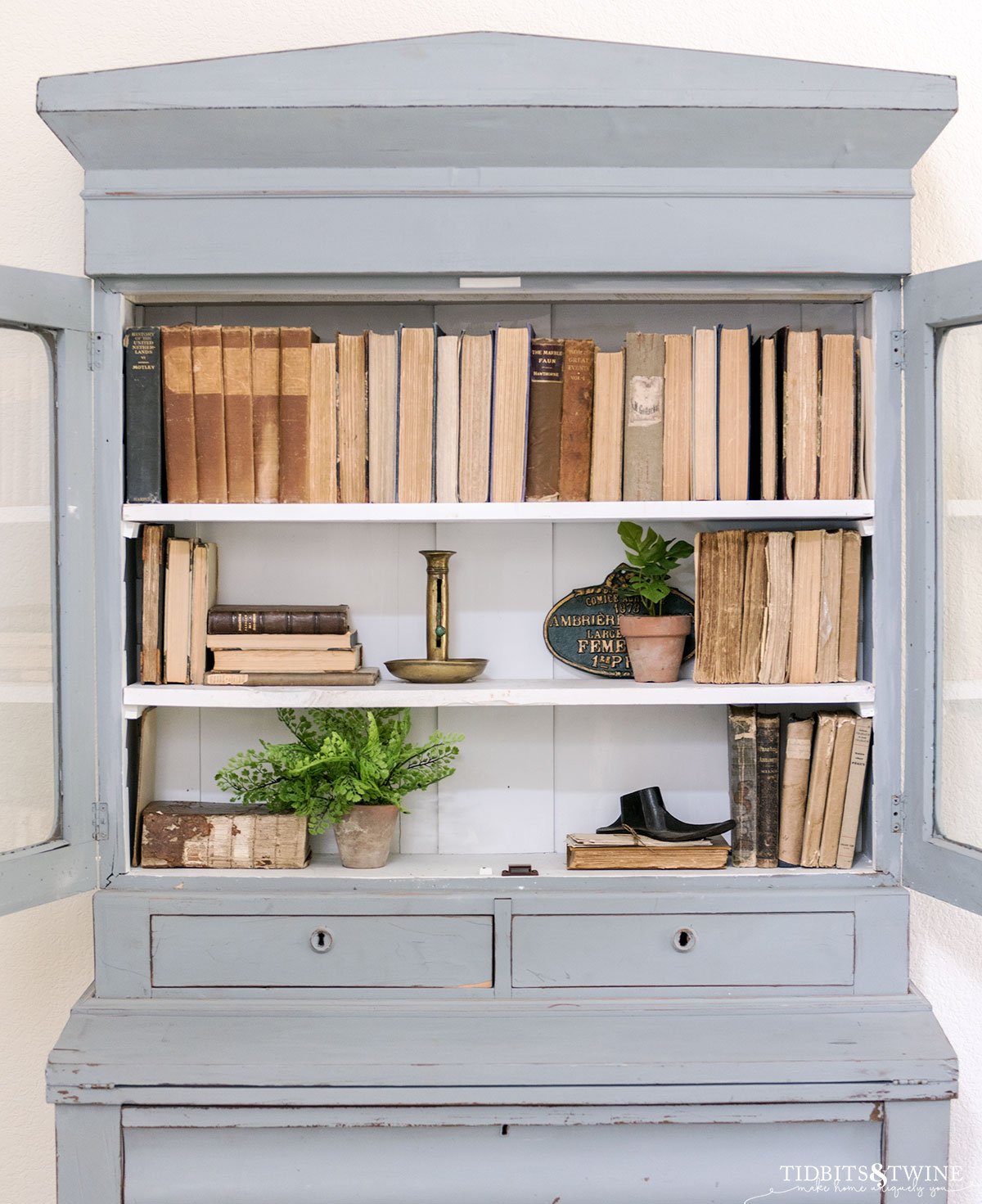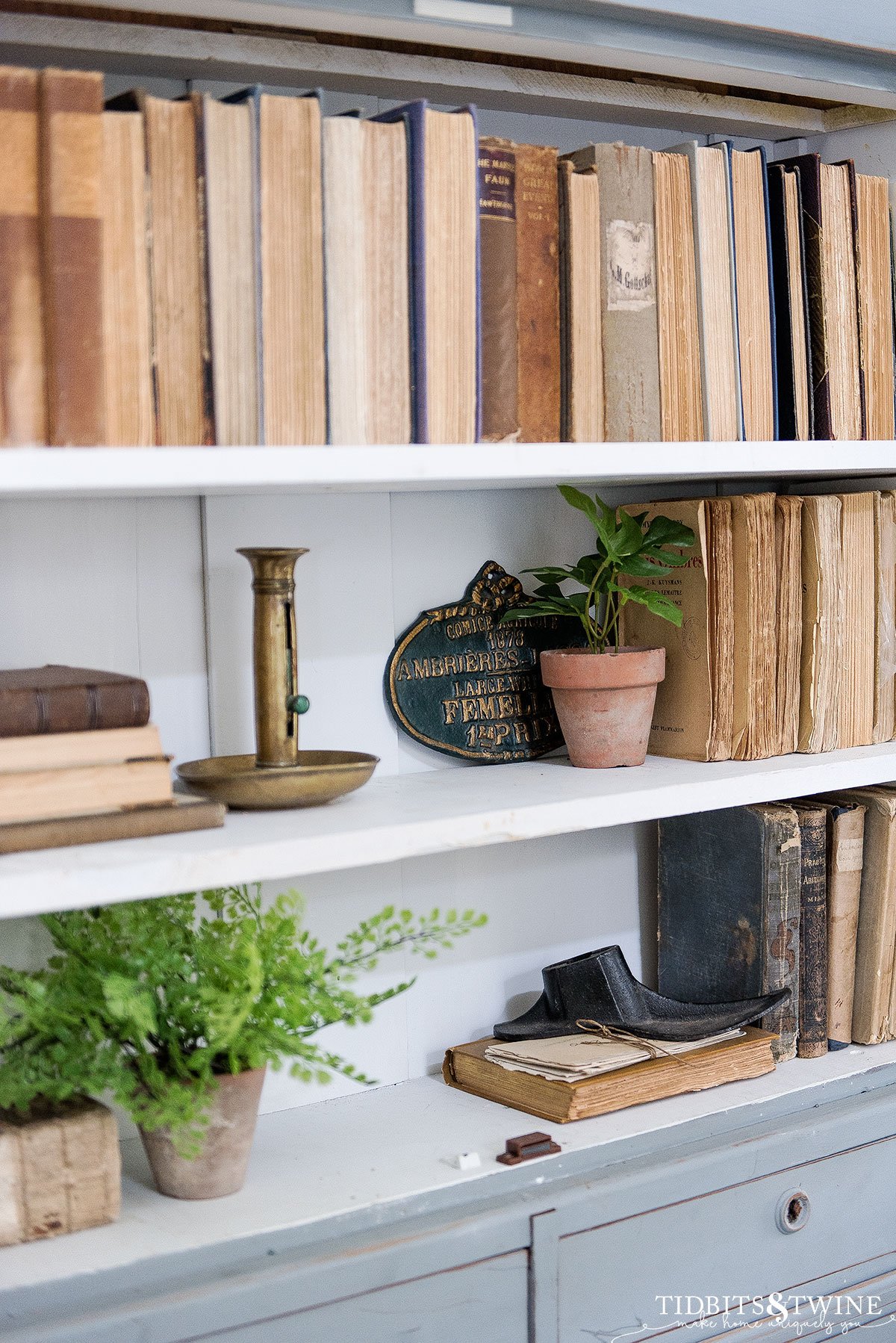 Coming up, my Entry and Dining Tour will be Thursday, followed by my Family Room tour next Tuesday!
More Spring Decorating Ideas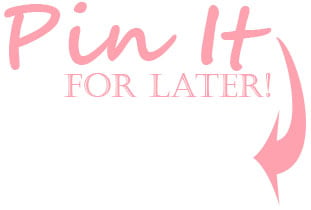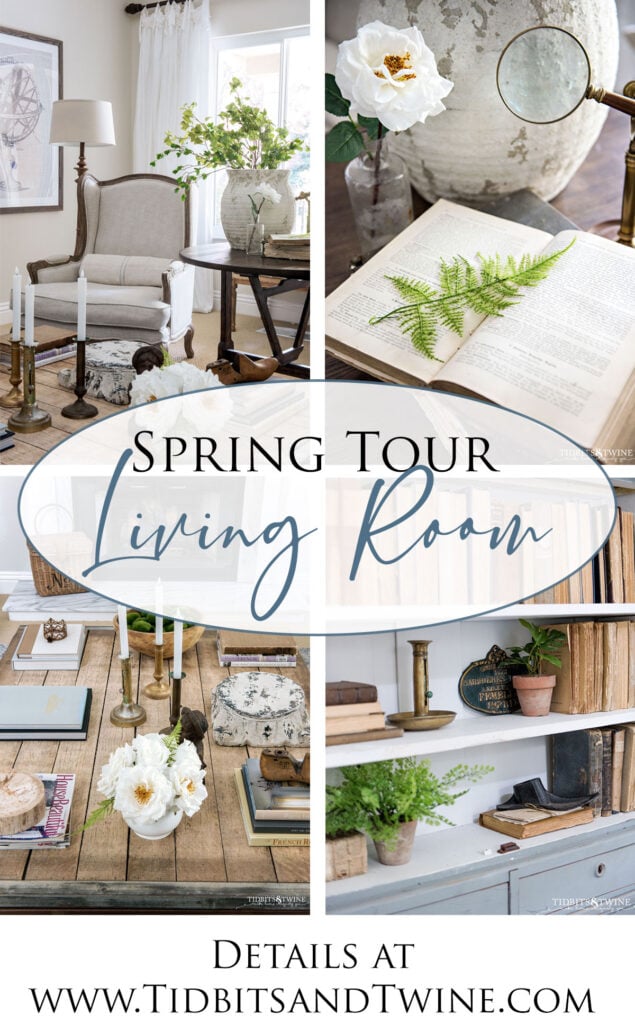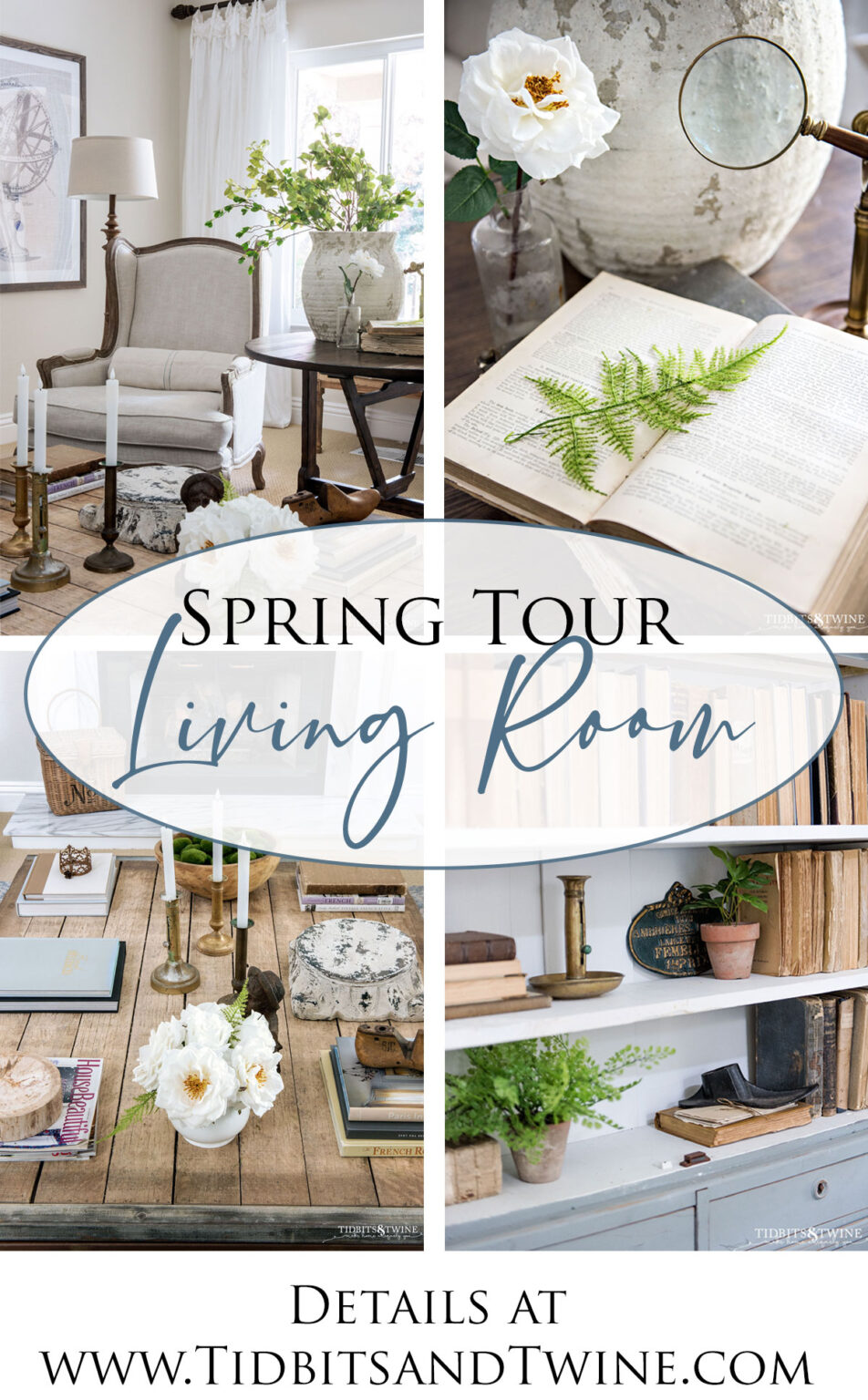 Shop My Living Room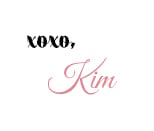 Join the Community
Let's keep in touch! Get exclusive artwork plus the latest news delivered directly to your Inbox!