If you're new here, you might not be aware that I have a small online shop called la Brocante Boutique. Brocante means flea market in French and boutique because it's a small business. Plus, if you haven't noticed, I like alliteration (hello Tidbits&Twine)!
For obvious reasons, I haven't been able to get new inventory in the last year or so but for the last couple of months, I attended my local antique fair, gathering new goodies for you! I've personally selected all of these items and they are things I would use in my own home! Some I actually already own…
French Antique Andiron
Like an andiron…I'm guessing you probably haven't ever said to yourself, "Gee, I could really use an andiron!" Well, you might just be saying that now!
I have two of these. One I use as a doorstop and the other a bookend…..I love them.
I have TWO 100+ year old andirons imported from France for sale right now. These are also known as firedogs or "chenets" in French. These are beautiful figural busts constructed of cast iron. Despite the age, you can still see the beautiful attention to detail that remains. This andiron bust shows its age with a beautiful, rusty patina.
The back rods typically deteriorate after many years of use in the fireplace, so are often removed, as this one has been. The remaining cast-iron bust is perfect as part of a vignette, coffee table display, doorstop, bookend, and more.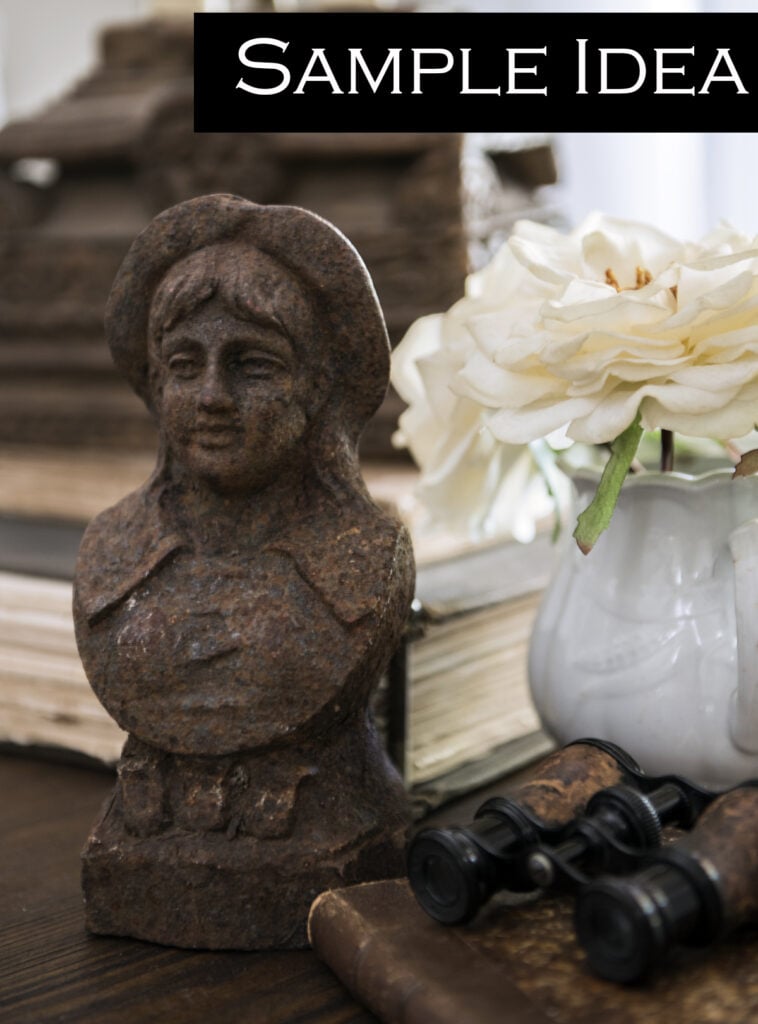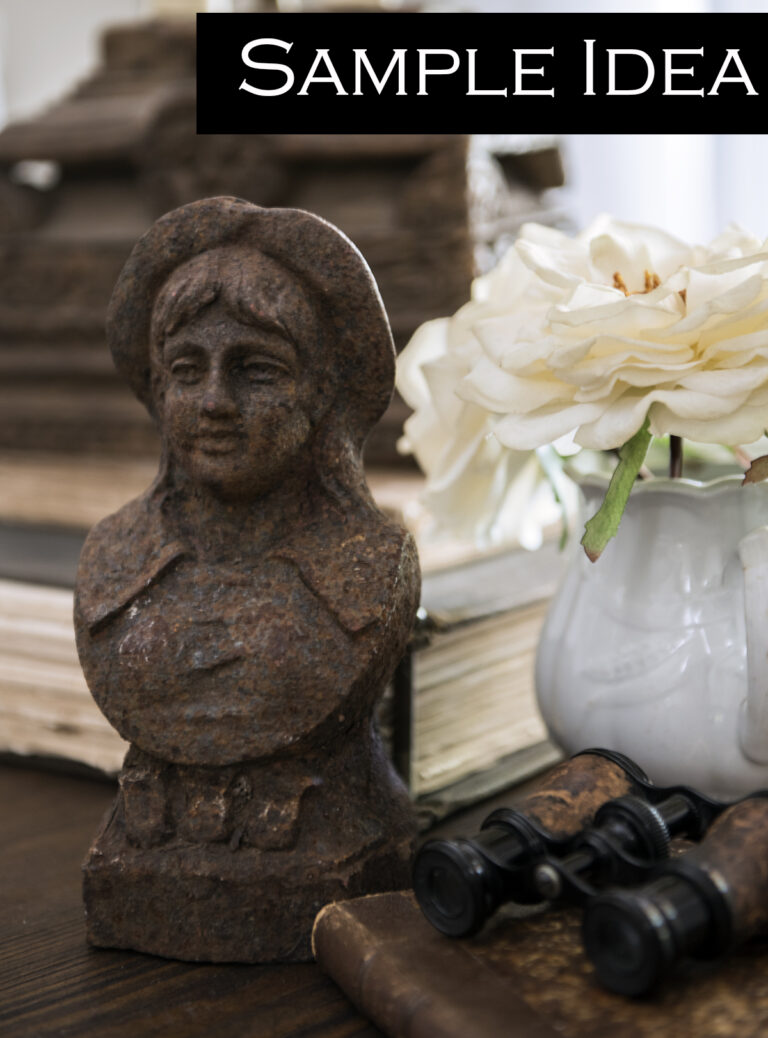 Hungarian Grain Sacks
I have several grain sacks around the house that I use as pillows and table runners but I've written before about all of the fantastic uses for grain sacks.
I mostly have blue in the shop right now, but I have this one red one that I think would be perfect for a holiday table runner!
Antique French Books
Technically, these are about 4 years shy of being an actual antique since an antique has to be 100 years old. Regardless, these are deckled edge books that are absolutely stunning for decorating. Yes, you can decorate with books!
Like books? I also have two beautiful leather books for sale!
1868 French Document
Maybe you need an elegantly written French document from 1868! The script handwriting is gorgeous. These documents can be framed, placed on top of books on a coffee table, or even included as part of shelf styling. The handwriting is beautiful!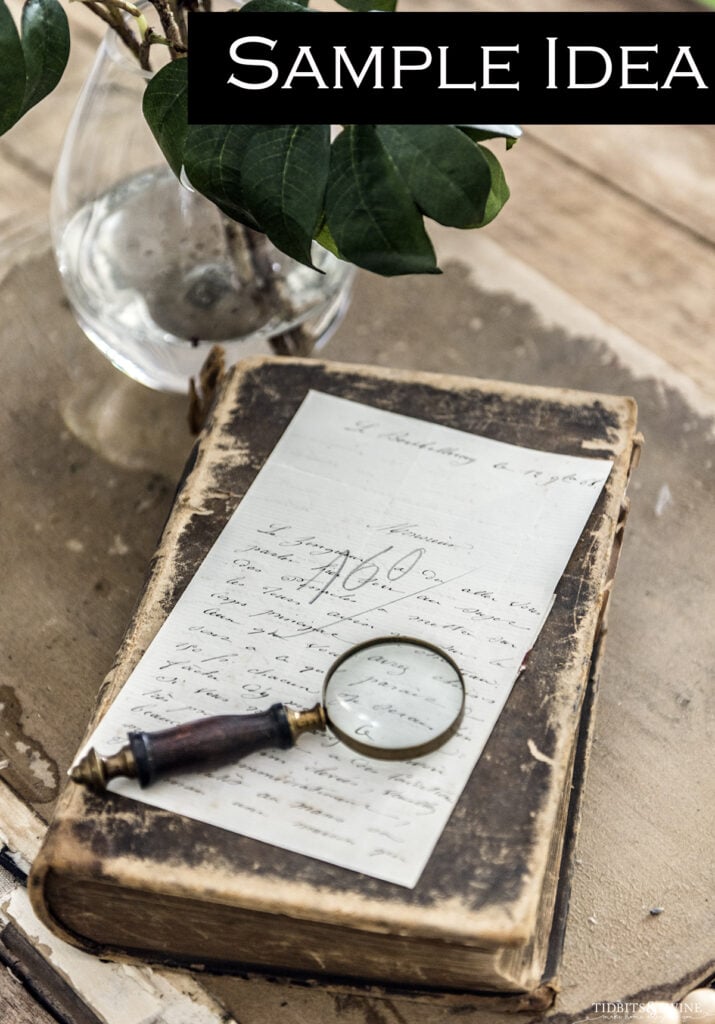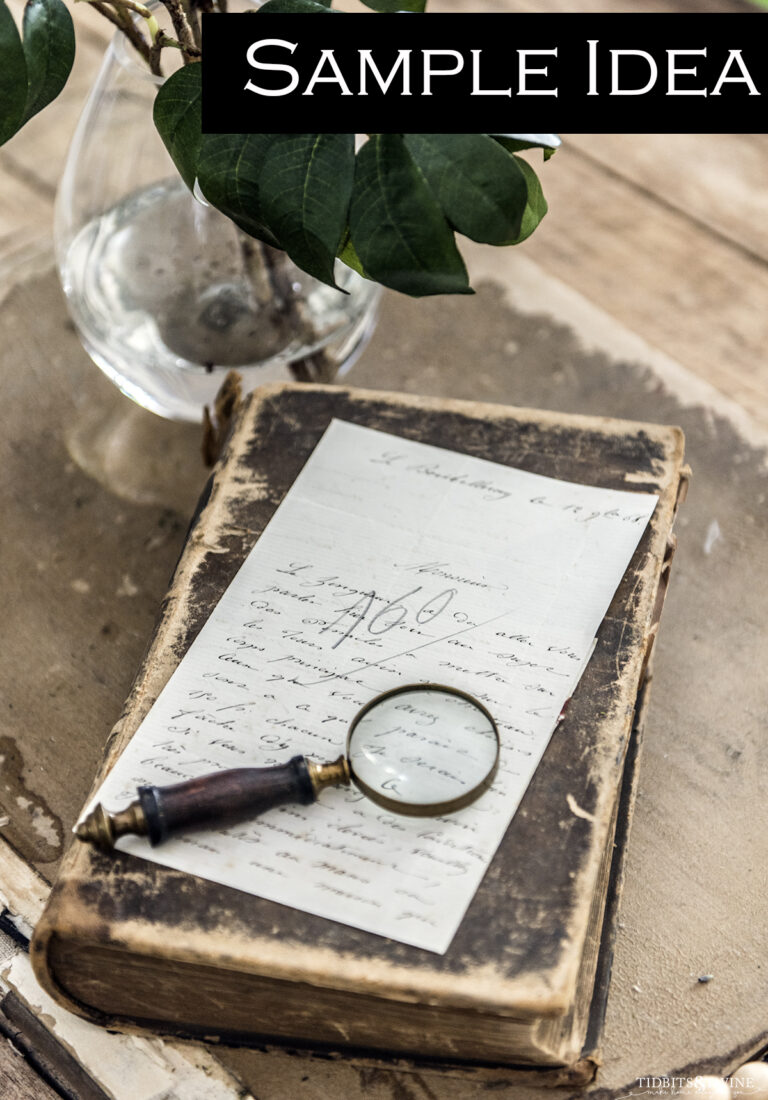 Grosso Lavender Sachets
These are extra special to me because these sachets contain lavender that I harvested from my own yard! The bags have been custom-stamped with the word "LAVANDE" which is French for "lavender". These sachets are VERY fragrant!
I also have enamel signs from Hungary, skeleton keys from France, and so much more! Pop over to buy or just browse and get ideas. All prices include shipping.
Happy Shopping!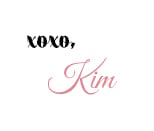 Join the Community
Let's keep in touch! Get exclusive artwork plus the latest news delivered directly to your Inbox!