I'm finishing up with Vintage Series with these cute wall sinks. I saw so many of them at the antique faire and was immediately drawn to them for their simplicity and unique shape.
French Lavabo (Wall Sink)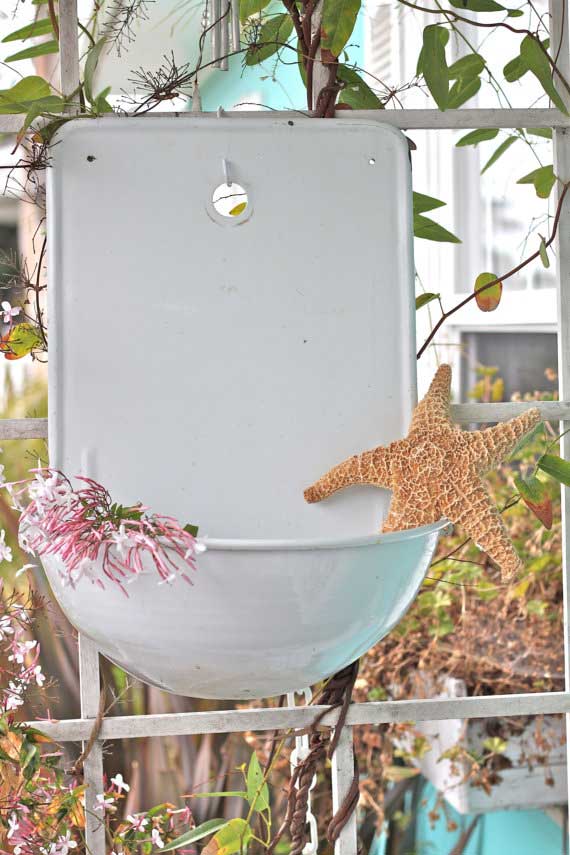 These old wall sinks, known as a "lavabo" were usually hung on the walls of outdoor markets and apartment buildings in Europe during the early 1900's so that one could wash their hands before entering. Made from enameling over cast iron, the bottom half was often painted in beautiful colors. They also range from a very simple back and bowl (as shown above) to a very detailed cast iron design.
Today, these highly sought after sinks have many uses such as a garden planter, herb container or decorative accent. Their rusty, chipping and shabby look gives them character and beauty.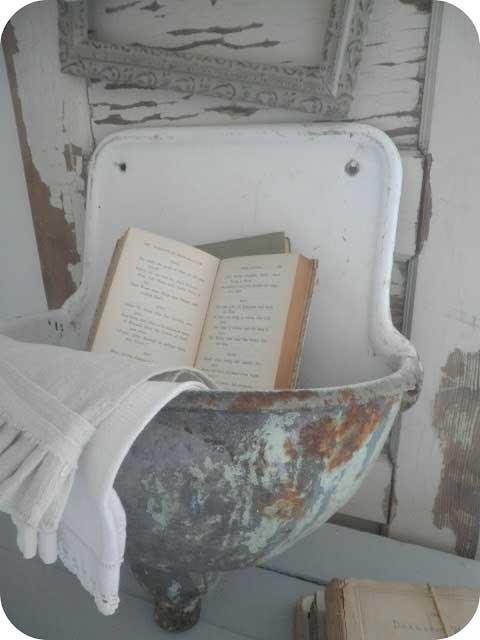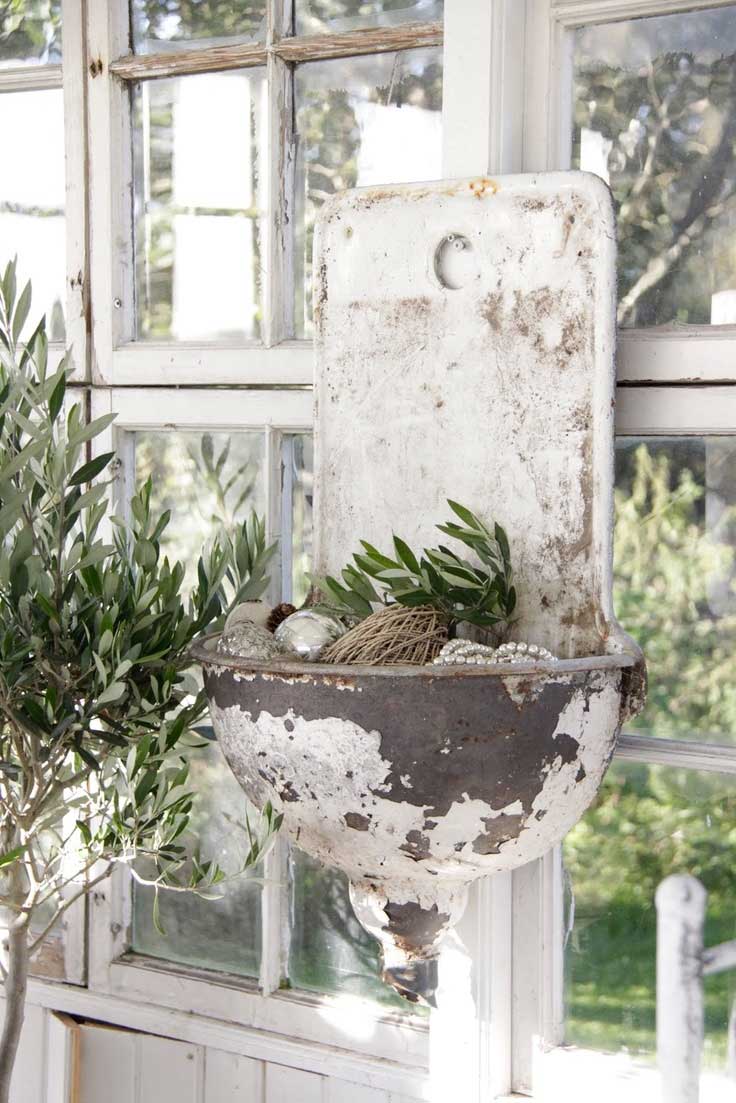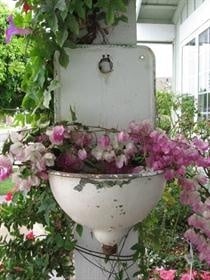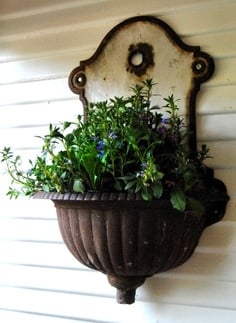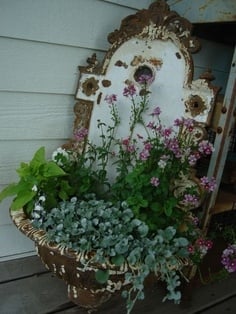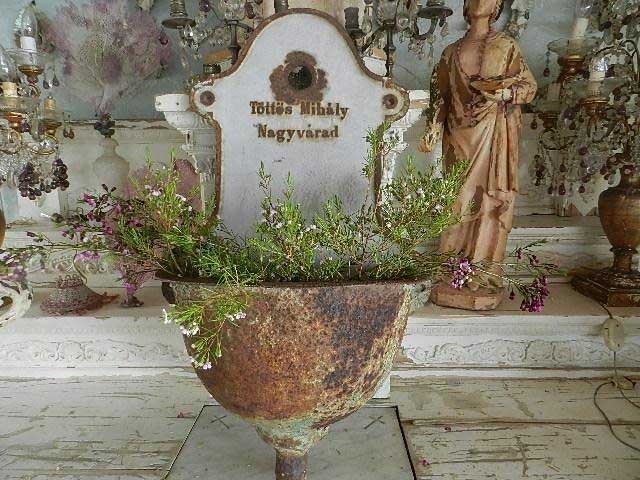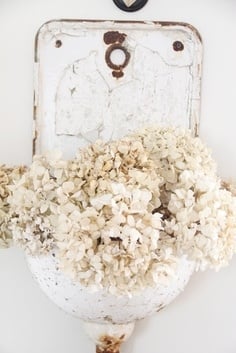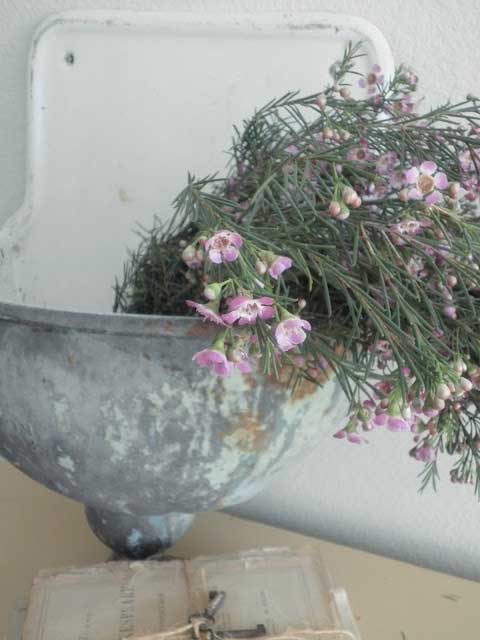 Personally, I would use it as an outdoor planter because it adds such an unexpected element to the garden. And I love the look of flowers and vines cascading over the sides of the bowl, especially if they are small, delicate flowers that contrast with the shabby, chipping look of the sink!
For more information on decorating with vintage pieces, visit my other posts:

Join the Community
Let's keep in touch! Get exclusive artwork plus the latest news delivered directly to your Inbox!