Recently, I decided to update the color of my trumeau mirror and chose to try Behr Chalk Paint. This is my honest Behr chalk paint review, including price, colors, coverage, and more. See how it compares to other name-brand chalk paints!
Chalk paint is my favorite paint to use for furniture and home decor. Why? Because you don't have to be good at painting to create a gorgeous look. It's so easy to use and you can create a variety of looks depending on how you mix the colors, distress the finish, use waxes, etc.
I've used CeCe Caldwell, Annie Sloan, and Dixie Bell chalk paints in the past for items like my dresser makeover, my French coffee table, and even my chippy candlesticks. Sometimes, I want my paint to look like wood, so I've even created a few different tutorials for how to create an aged wood look and a faux wood finish, and even a Restoration Hardwood look.
Behr Chalk Paint Review
As much as I love these niche chalk paint brands, they aren't easy for me to acquire because I have to order online and I can't see a sample of the color beforehand. And while a little goes a long way when it comes to chalk paint, they are pricey. So when I saw that Behr came out with a chalk paint line I was immediately intrigued!
I realize that a chalk paint made by a traditional paint company that is readily available at a lower price point might make some skeptical. I know I was! So if you're considering using Behr and wondering how it compares to the other well-known niche brands, this is my honest Behr chalk paint review!
Cost
Annie Sloan $37.99 per litre
Dixie Bell $33.95 per quart
Magnolia Home $32 per quart
Rust-Oleum $10.88-$21.48 for 30 oz. (price depends on color)
Behr $19.98 per quart
Color
Most chalk paint brands offer a limited range of colors in their product line. For example, Annie Sloan has 42, Dixie Belle and 64, Magnolia Home has 44, and Rust-Oleum has 35. Of course, these colors can be mixed, lightened, darkened, etc. to create your own custom color, but right out of the can, most have between 40-60 in terms of color options.
Behr currently offers chalk paint in 45 different colors on their brochure, but, here's the good news. You can actually tint the chalk paint base almost any of the Behr paint colors. That means you have up to 1600 colors to choose from! Okay, that seems overwhelming to me, so I stuck to Behr's chalk paint brochure featuring 45 colors. I'll admit, I genuinely like their color palette which is primarily neutrals and soft colors.
For my review, I chose Deep Thought BCP36, which is a dark gray with a strong blue undertone.
Consistency
For me, the Behr chalk paint is a little too thick. I don't like it if my paint brush drags as I'm brushing because it creates paint lines. I didn't add water to the quart but rather used my misting bottle to spray as I painted.
For comparison purposes, I think Annie Sloan is a bit thick as well, but usually, I'm happy using Dixie Belle straight out of the can.
For all chalk paints, though, as they age (once opened), I end up adding some water.
Coverage
For a chalk paint, this is where Behr fell short for me. Usually, I get about 80%-90% coverage on the first pass with full coverage after two coats. The Behr chalk paint just didn't cover as well.
I did two experiments, one on raw MDF and one on painted MDF.
Here's a look at how Annie Sloan, Behr, Dixie Belle, and Rust-Oleum compare on RAW wood. They are all similar, although Dixie Belle has the best coverage and Rust-Oleum the worst.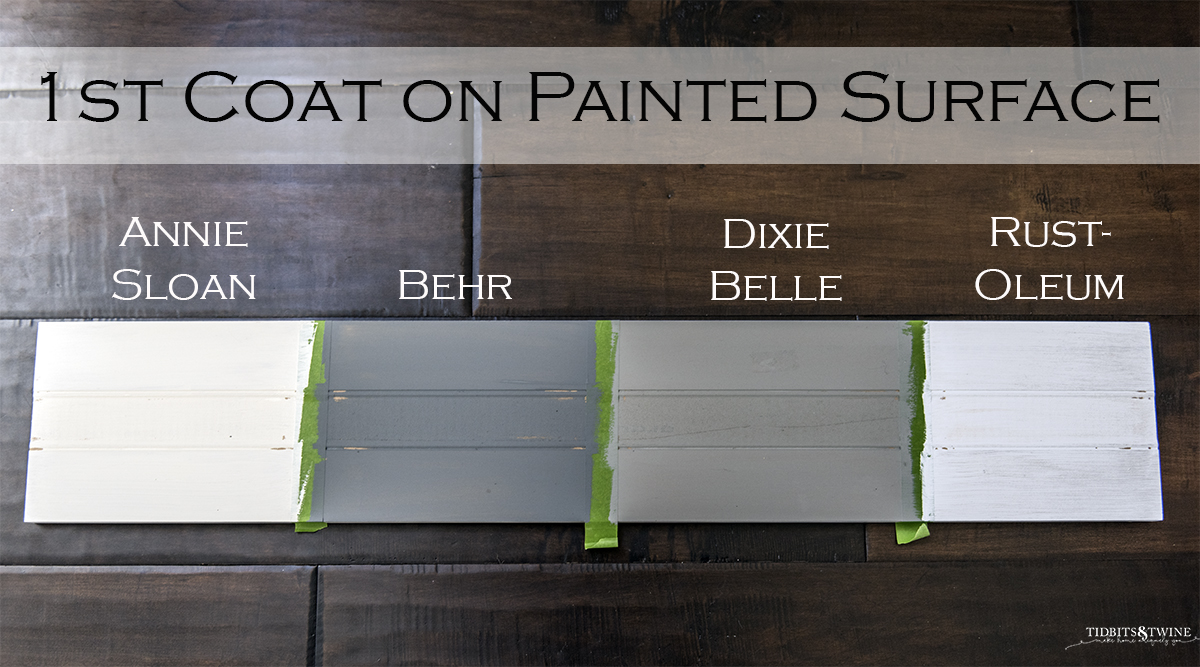 But Behr just doesn't cover quite as well on a painted surface. It seems that it just doesn't "stick" which is unusual since chalk paint is known for adhering to all types of finishes.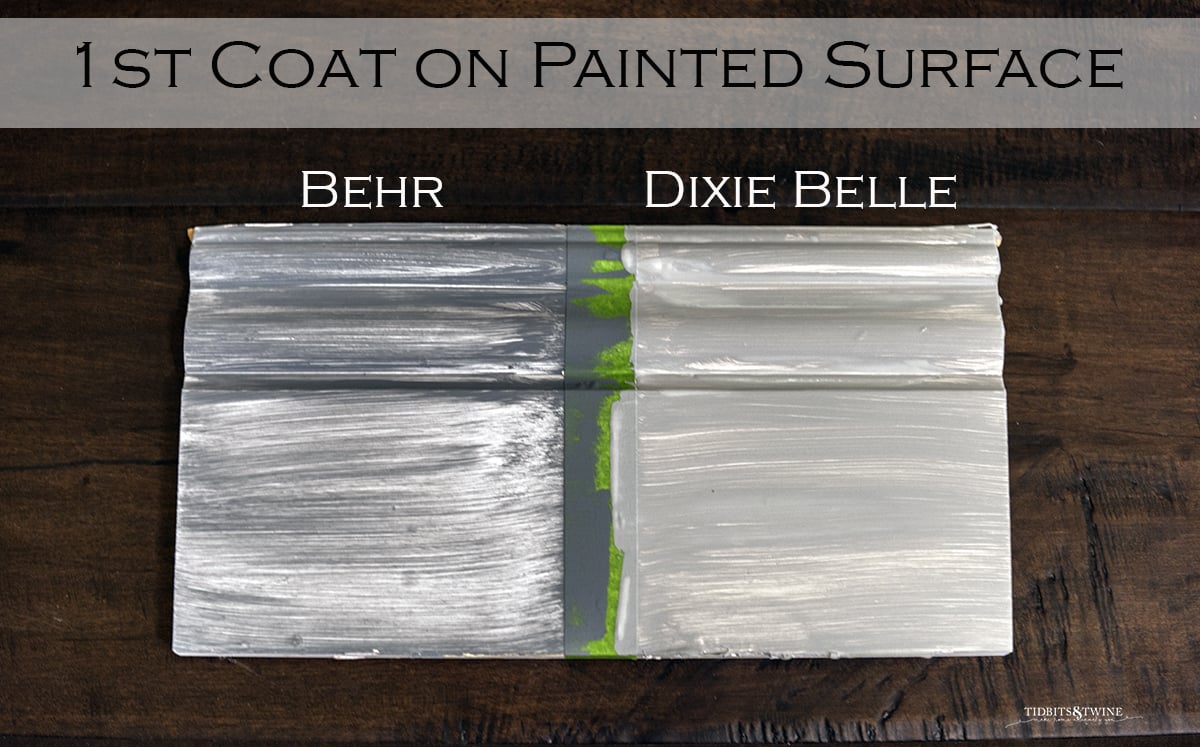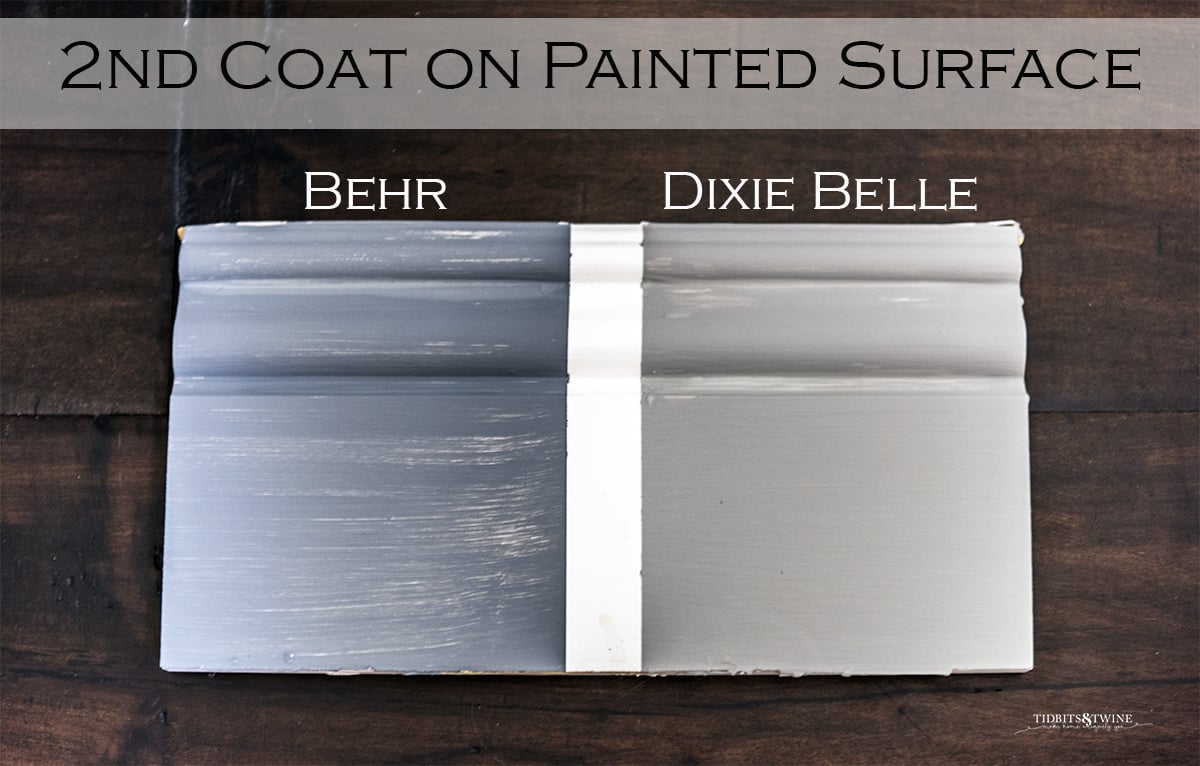 Distressing
I tried both wet distressing and sanding on the sample boards I had made. The Behr Chalk Paint performed as expected with both techniques, similar to my experience with Annie Sloan.
On painted surfaces, Dixie Belle tends to come off in chunks or peels when using the wet distress technique. In this case, Dixie Belle is the oddball of the chalk paint brands. If you want a chippy look or the look of milk paint, wet distressing Dixie Belle is a great option!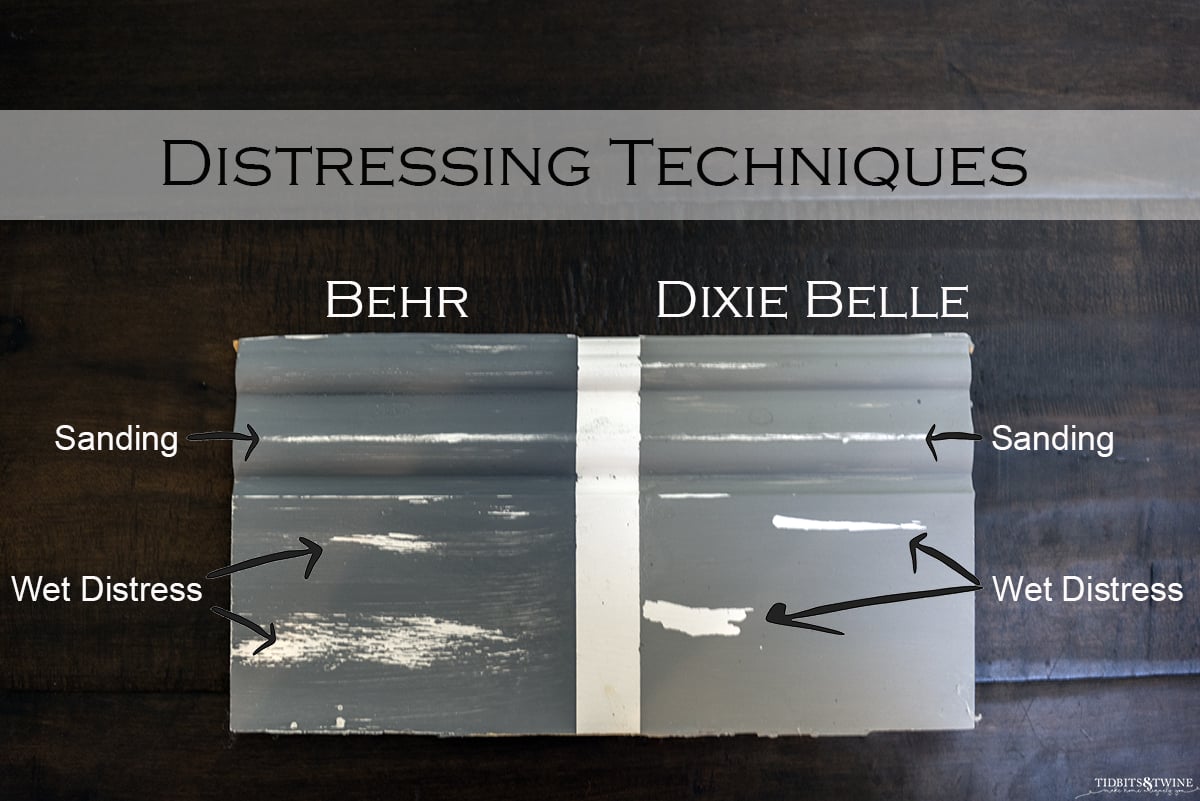 My Behr Chalk Paint Paint Project
I've been meaning to change the color of my trumeau mirror for….probably about 10 years! It's currently a dark sage green and appears to have areas of both white and dark wax. I love the distressing and highlights it currently has, just not the green color.
The Before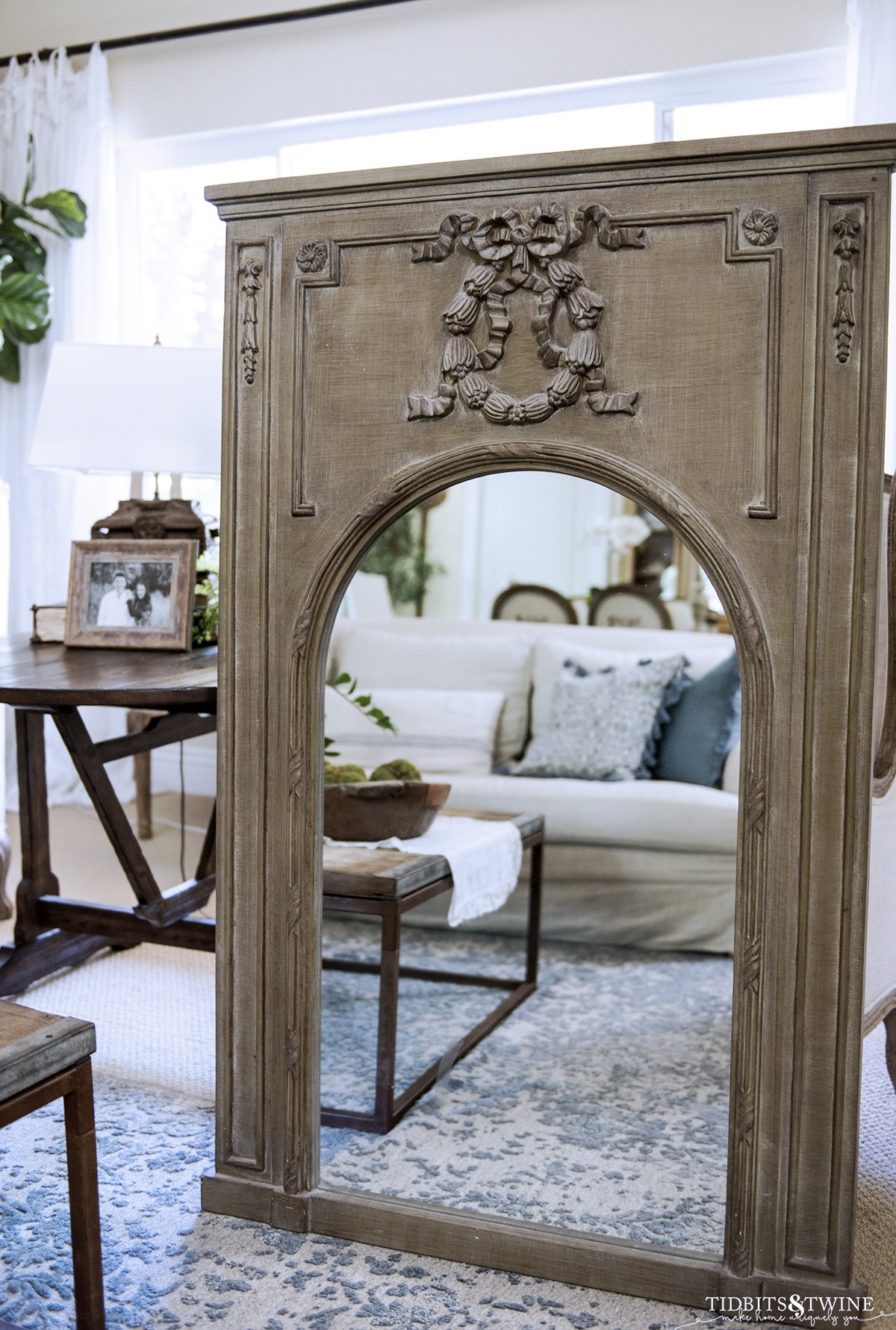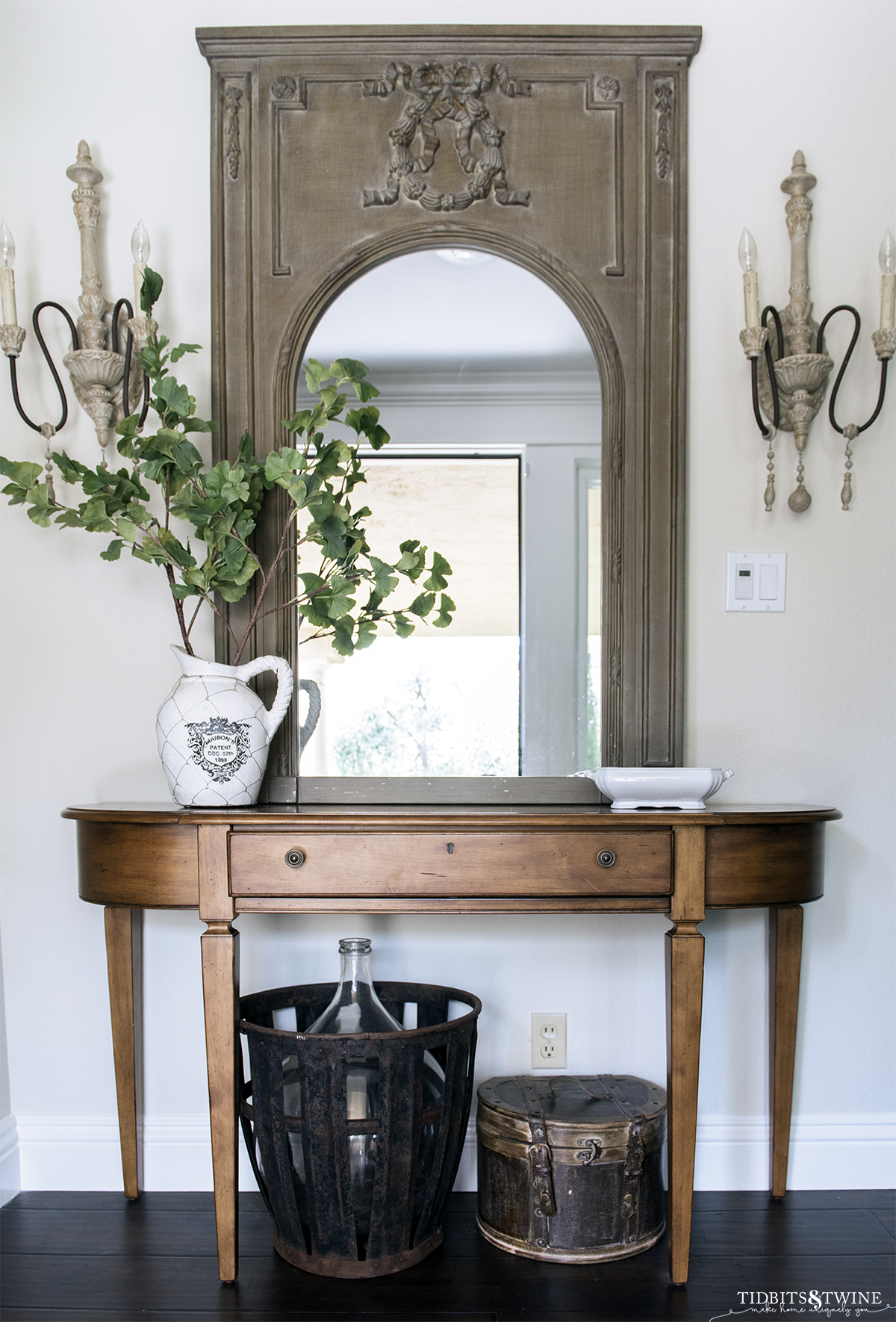 Materials
Behr Chalk Decorative Paint in Deep Thought
Annie Sloan Old White
Nylon paint brush and round brushes
Dry, lint-free rags
Annie Sloan Dark Wax
Annie Sloan Clear Wax
Q-Tips
Step 1: Paint solid coverage of Deep Thought
Begin by painting a coat of paint over the entire piece. Don't worry that it looks streaky or that not everything is covered. That's what the second coat is for!
Keep a misting bottle handy in case you want to smooth out an area or if your brush gets a bit dry. For my project, I did two full coats plus a few extra touch-ups on rounded areas where the paint doesn't stick quite as well.
Allow the paint to dry overnight.
Step 2: Apply Clear Wax
Whenever you plan to use Dark Wax, it's important to first use a layer of Clear Wax. The Clear Wax allows the Dark Wax to move and spread around. I actually made a Dark Wax tutorial about this exact subject so you can see what happens if you don't first use Clear Wax.
I applied one coat of Clear Wax to the entire mirror and did NOT allow it to dry before moving to the Dark Wax.
Step 3: Apply Dark Wax
Before the Clear Wax dries, apply Dark Wax. Always blot your brush after dipping it into the Dark Wax can before applying it to the piece. How much or how little you apply is up to you.
For this mirror, I didn't want the Dark Wax to be evenly applied across the mirror, so I have areas that are heavier and some that are lighter. I also wanted the Dark Wax to be brushed in different directions so that the white in the next step would have more grooves to stick into.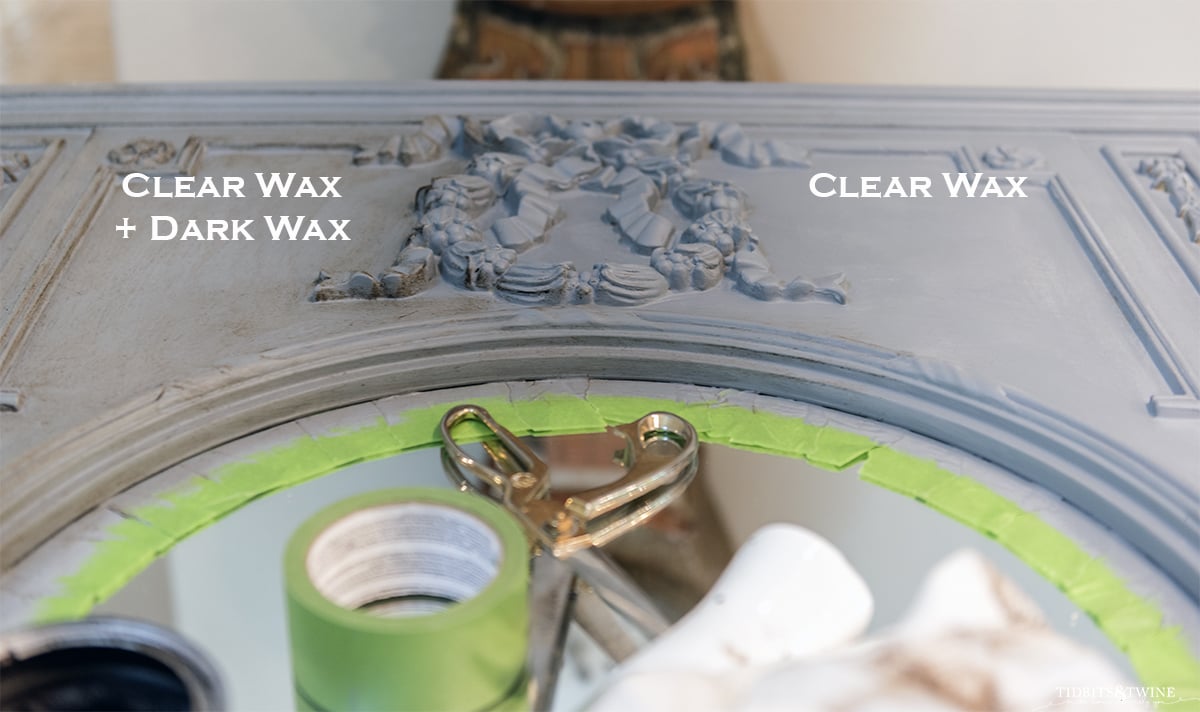 For small areas, I used a Q-Tip to apply the Dark Wax.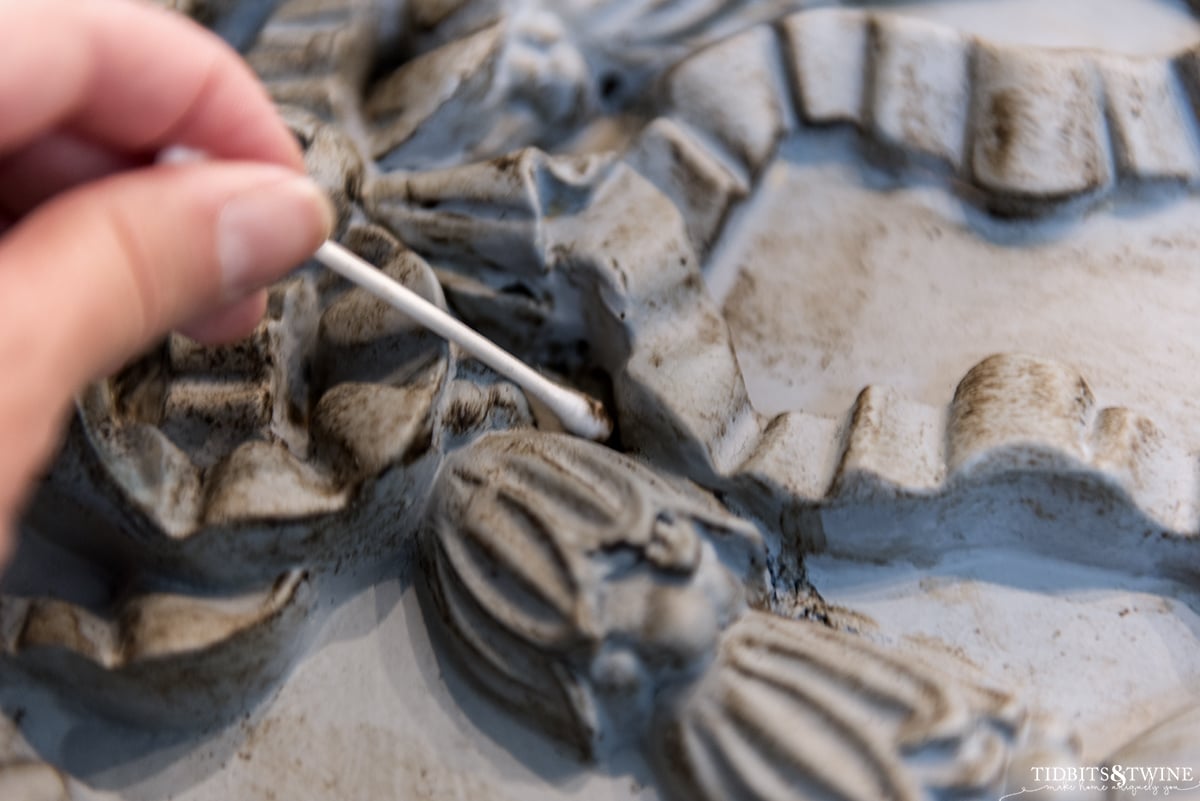 One trick to get Dark Wax to adhere on relief areas is to brush the wax on in the opposite direction of the relief.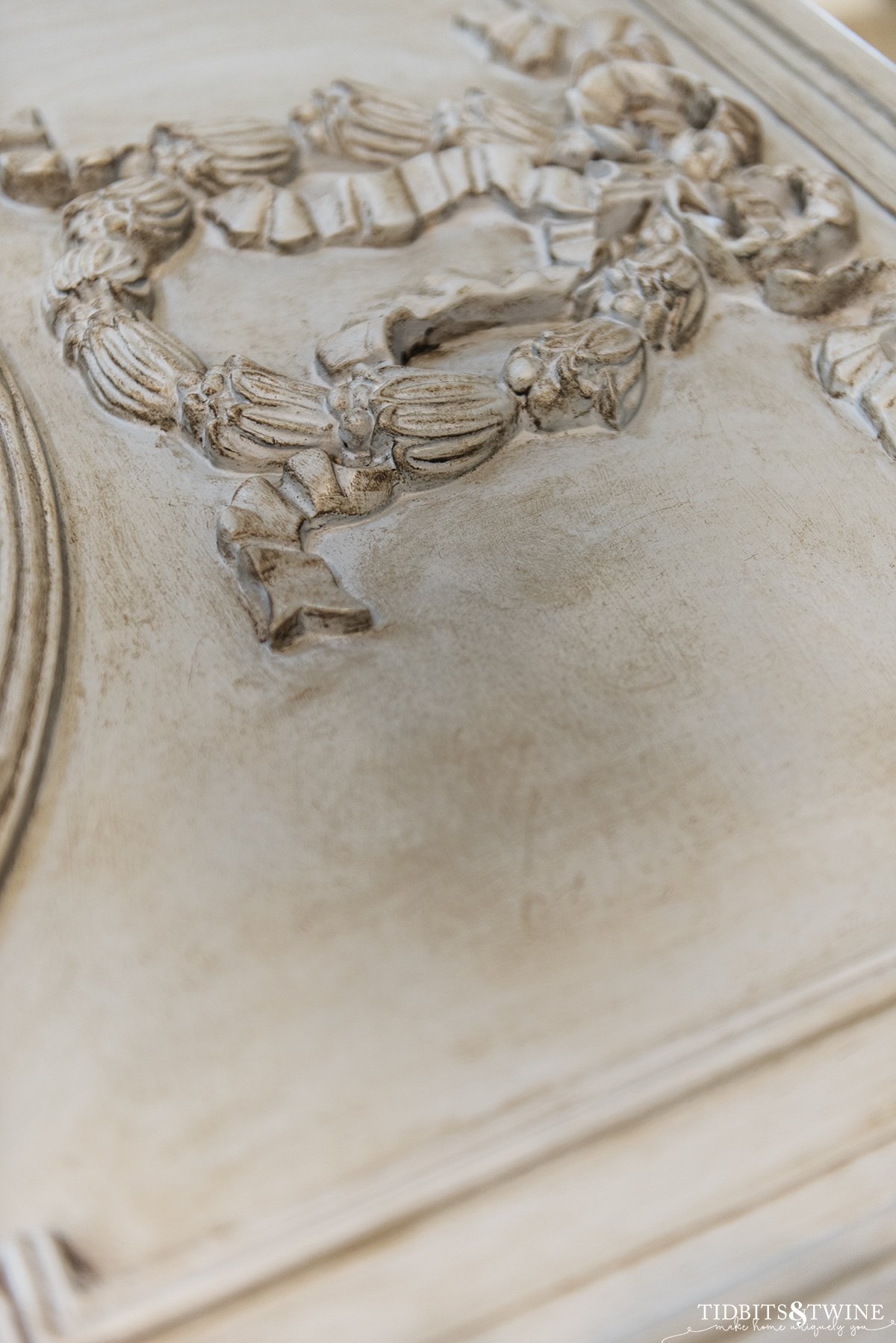 If you get too much, quickly use a lint-free rag to wipe any excess. If the Dark Wax has already dried, you can use Clear Wax to remove it, although it's not a perfect process.
Step 4: Dry Brush white highlights
I used Annie Sloan Old White for the highlights using a dry brushing technique. Dry brushing is a technique where you only apply a barely-there amount of paint just to the tips of the brush bristles. There should be so little paint on your brush that it is almost dry as soon as you apply it.
Using a round brush (because I didn't want directionality), I lightly dipped the tip into the paint and then blotted it on a clean cloth. Don't forget to blot!! I gently applied white to the mirror moving quickly back and forth to blend the paint in and not create streaks.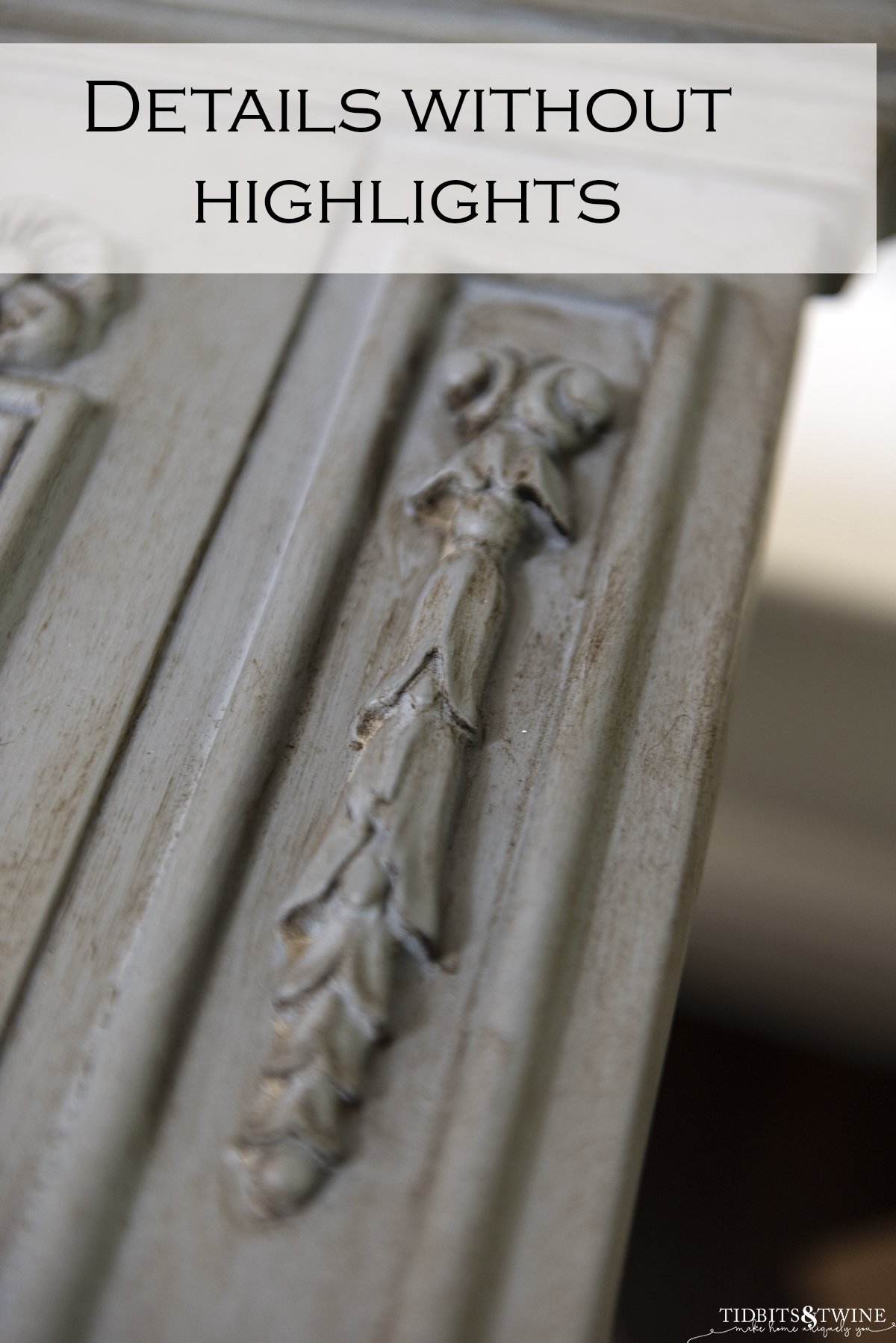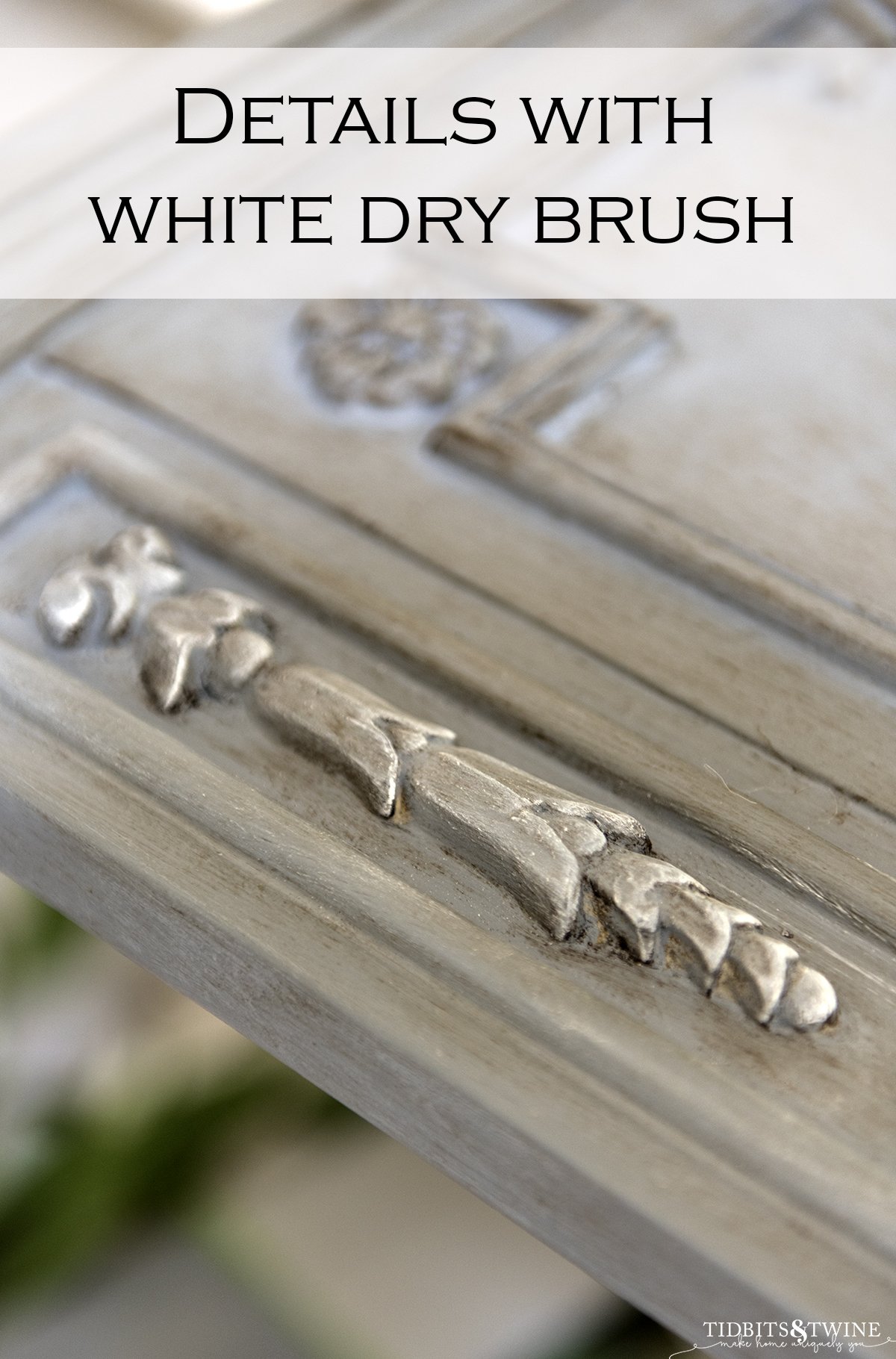 Keep a second clean rag handy in case you put too much paint on your piece and want to wipe some excess away. In case you get way too much and it's already dry, you can use a damp cloth to remove the white. Since the white is sitting on top of the wax, it should remove with just a damp rag but it's not a perfect process so try to avoid this situation if possible.
The After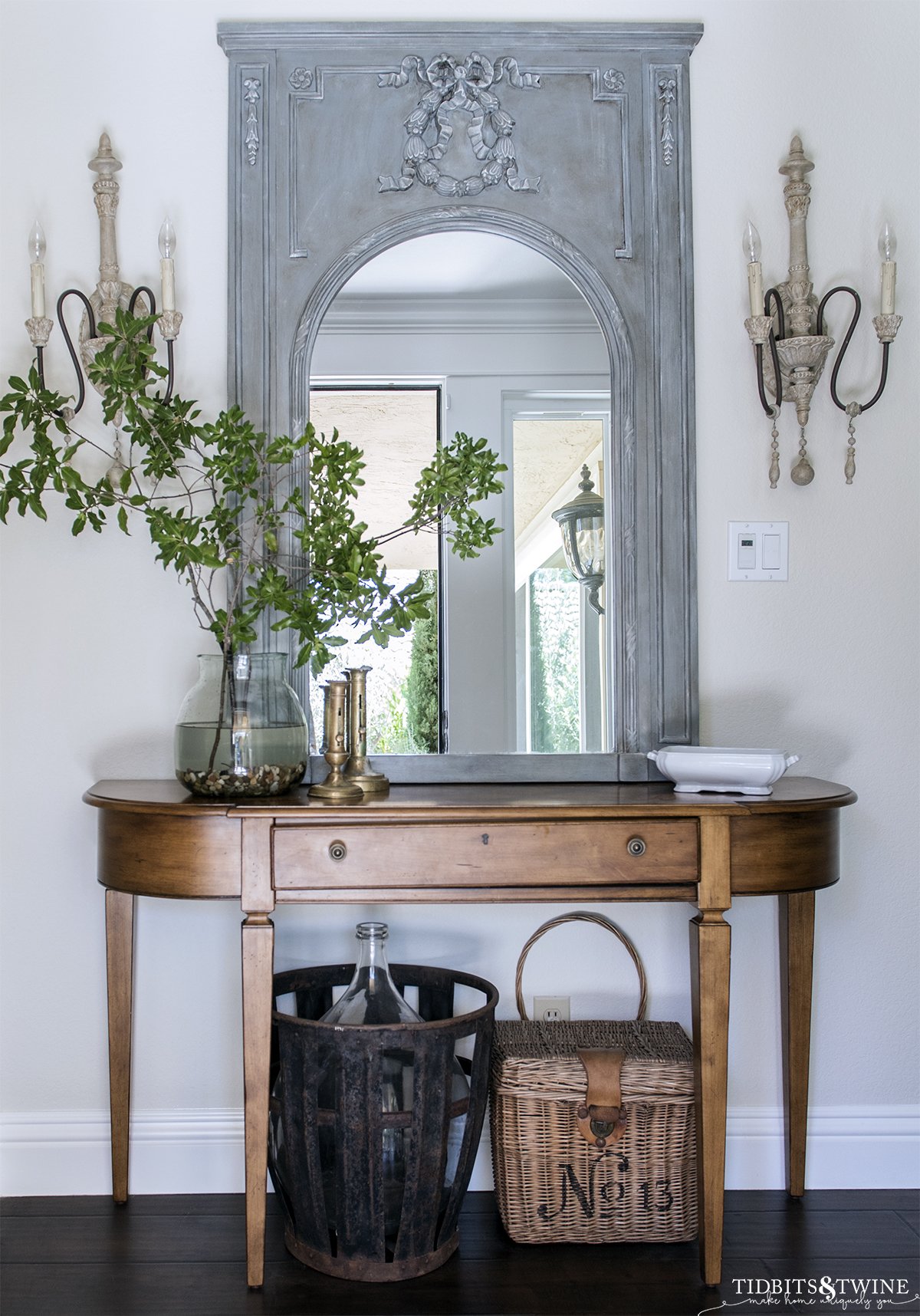 Final Thoughts on Behr Chalk Paint
Would I use Behr again? Yes, I'm sure I will. It's not my favorite because of the coverage issue, but it was easy to work with, easy to acquire, and I love the price. My trumeau mirror came out just as I had hoped and Behr does have some colors that other brands don't carry, especially since they can make almost any of their 1600 colors into chalk paint. So overall, I give it a thumbs up!
More Chalk Paint Tutorials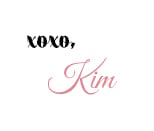 Join the Community
Let's keep in touch! Get exclusive artwork plus the latest news delivered directly to your Inbox!