Easy, natural Fall decorating ideas for the living room. Come tour my living room decorated for Fall!
Last year, I went all out with a gorgeous French Fall tablescape in the dining room and complementary decor in the living room. This year, I kept things simple.
This year is all about pumpkins, dried hydrangea, and simple touches of gold. I also carried over the copper color from the Fall kitchen into the living room by using gorgeous Fairytale pumpkins. Okay, maybe the pumpkins are orange, but since orange is my Fall nemesis, let's call them terracotta, okay?!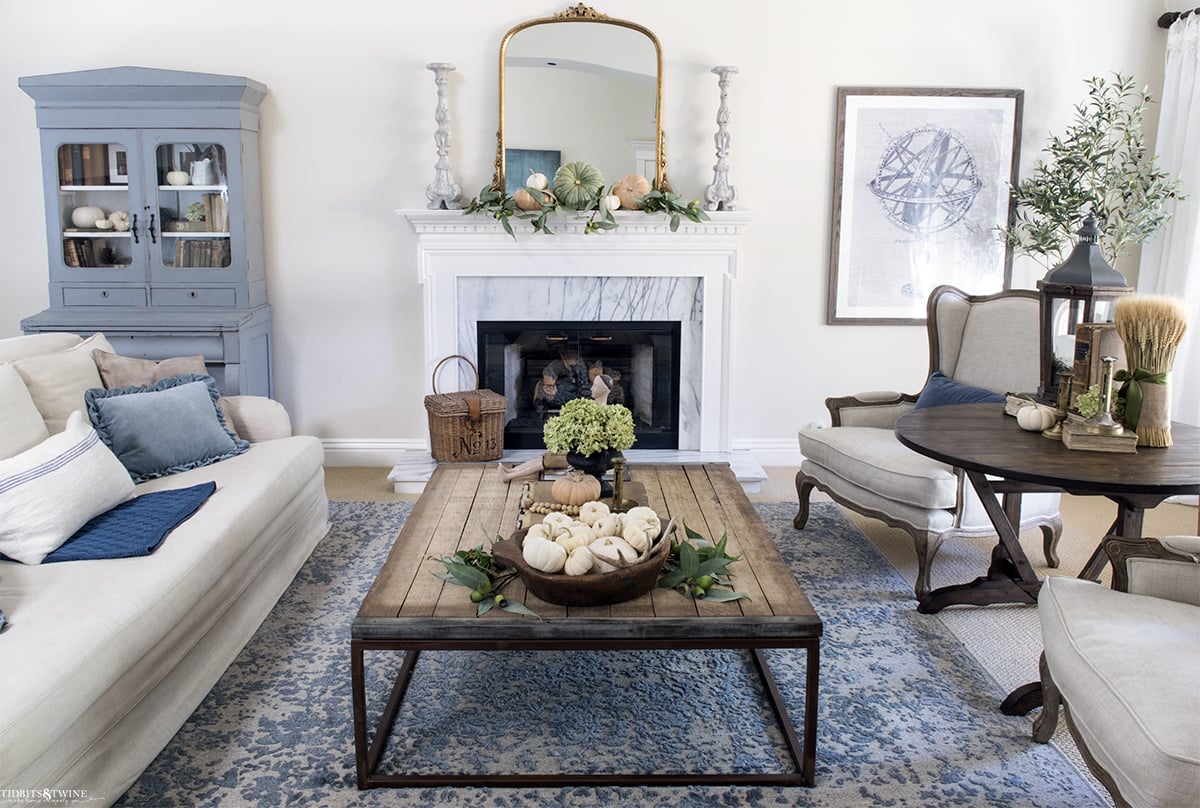 Let's start this tour over at the fireplace mantel. I traded out my mansard mirror for this gold one to add some warmth in keeping with a Fall feel. I knew I'd be creating a few different vignettes on tables in this room, so I kept the mantel relatively simple (I said relatively). Lol!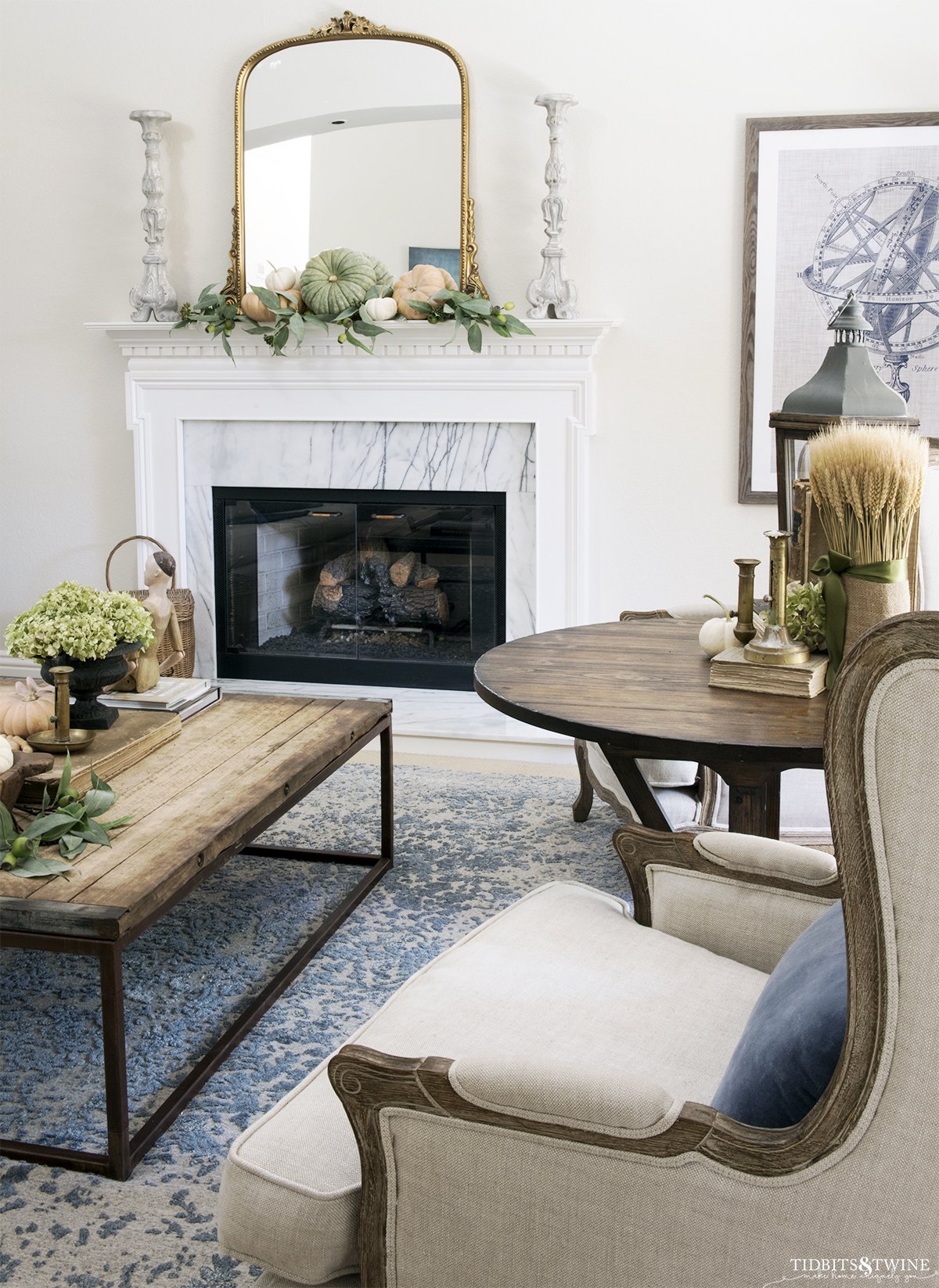 It's no wonder I love Fairytale pumpkins. After all, they are a French heirloom that originated in Musquee de Provence, France, so they're right up my alley! My mantel is so narrow, though, that I can't display big pumpkins, so I settled for these smaller ones in a grouping.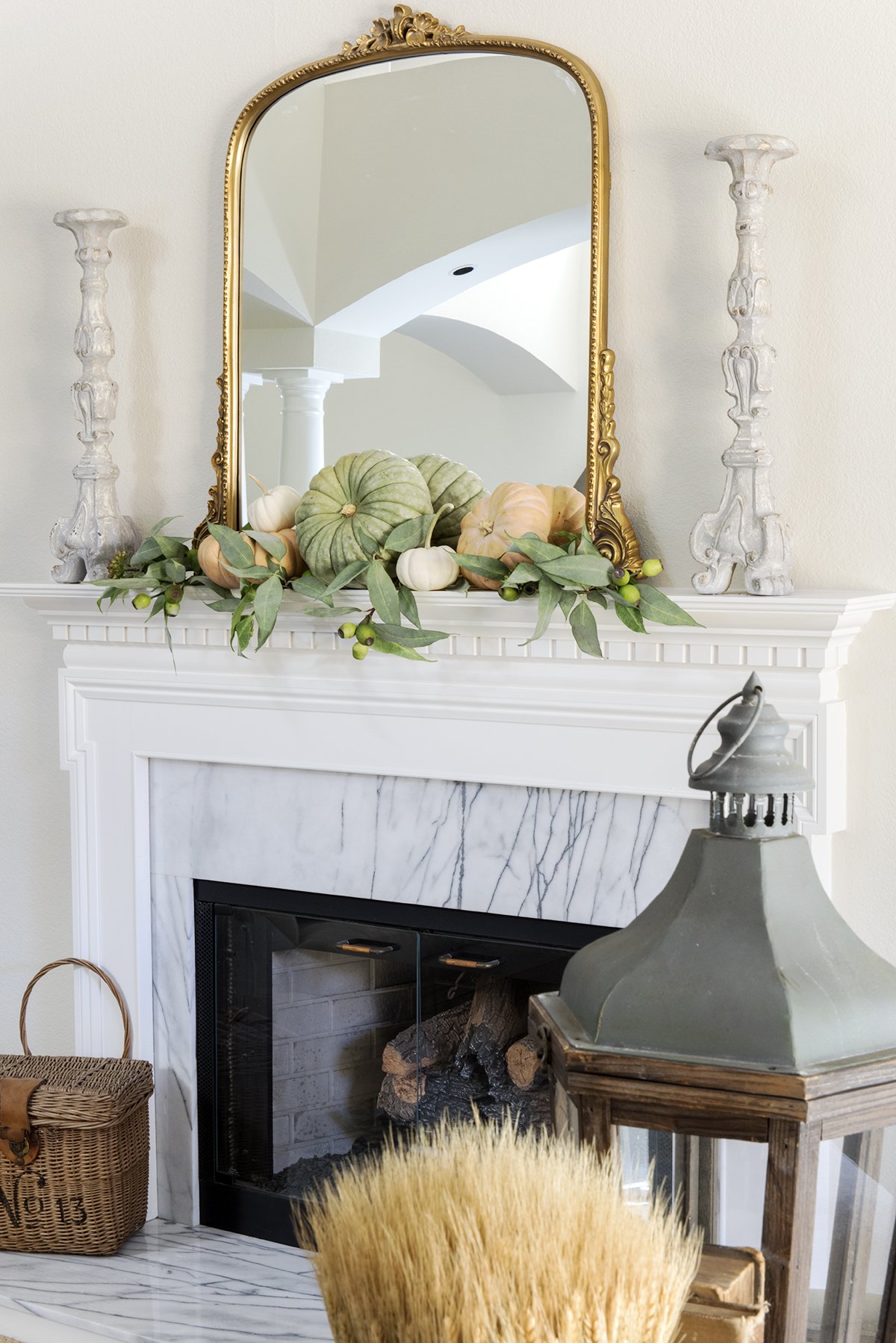 I always use real eucalyptus for decorating, but this year, decided to go with fake. I've never actually seen fake eucalyptus that I like and I've tried looking at several stores. So I ordered a few different types online and loved this set from Michaels! It doesn't look like any real eucalyptus that I've ever seen, but I love the gray/green of the foliage and the large seed pods.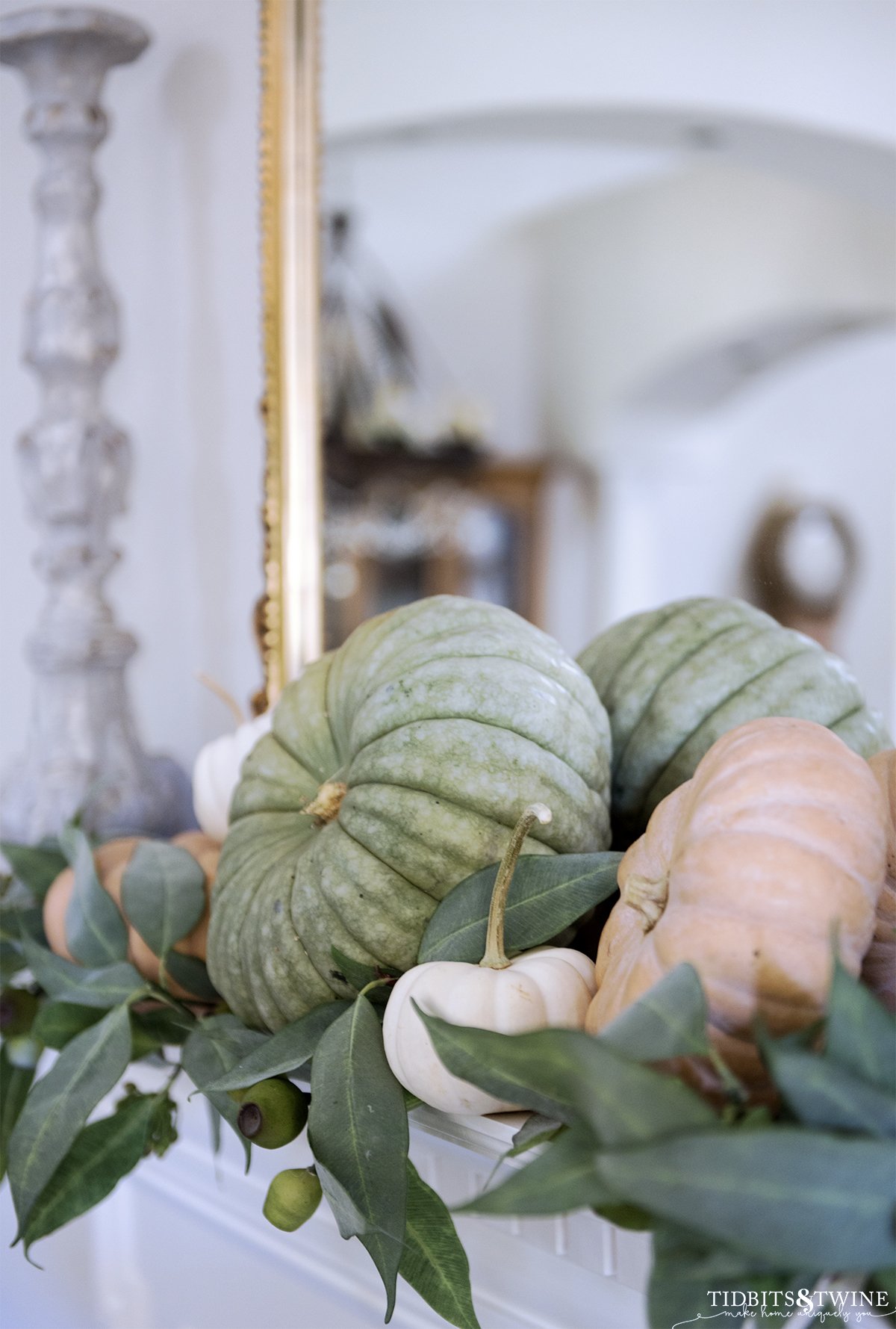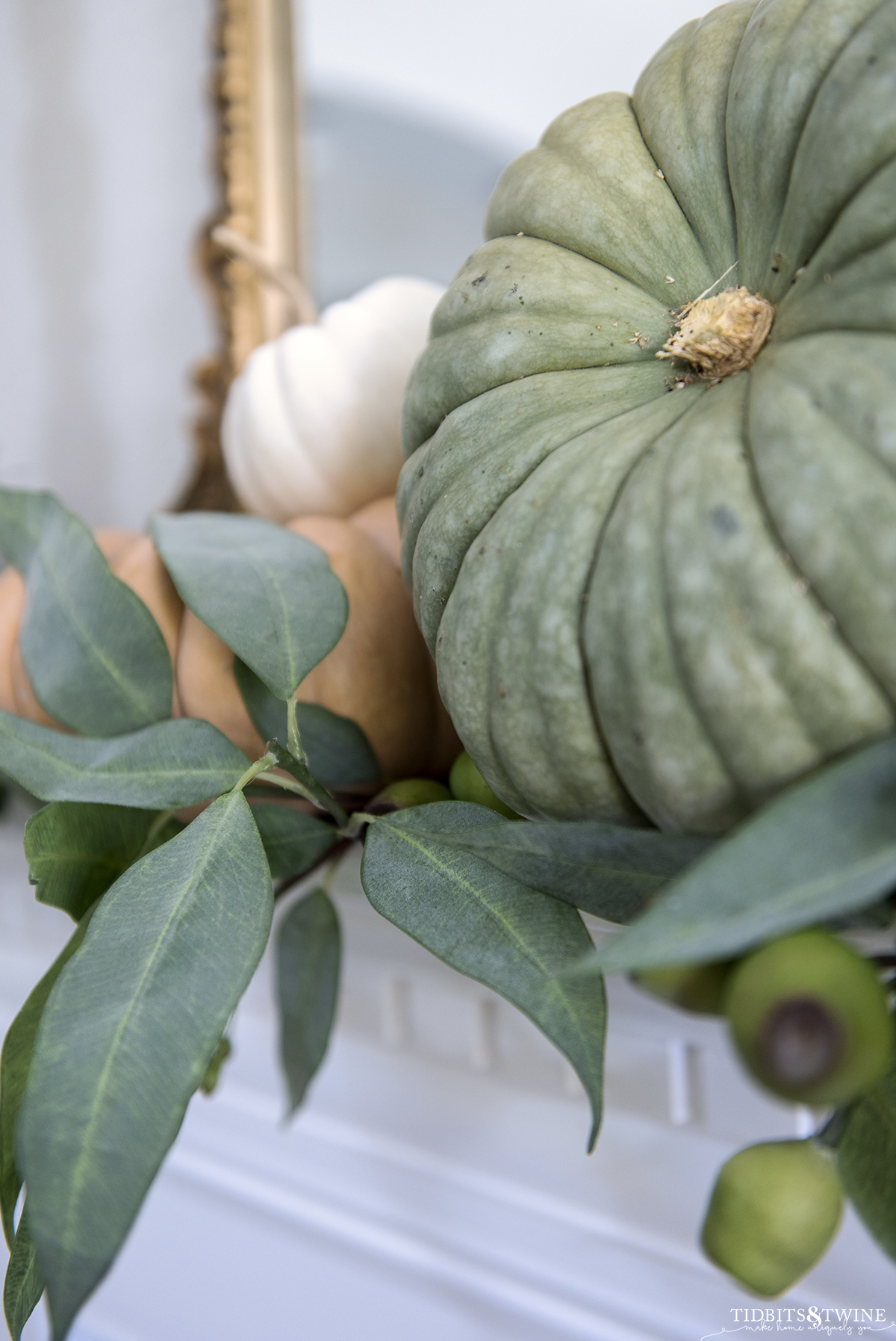 I added some simple Fall touches to the coffee table with flowers, pumpkins, and even antlers.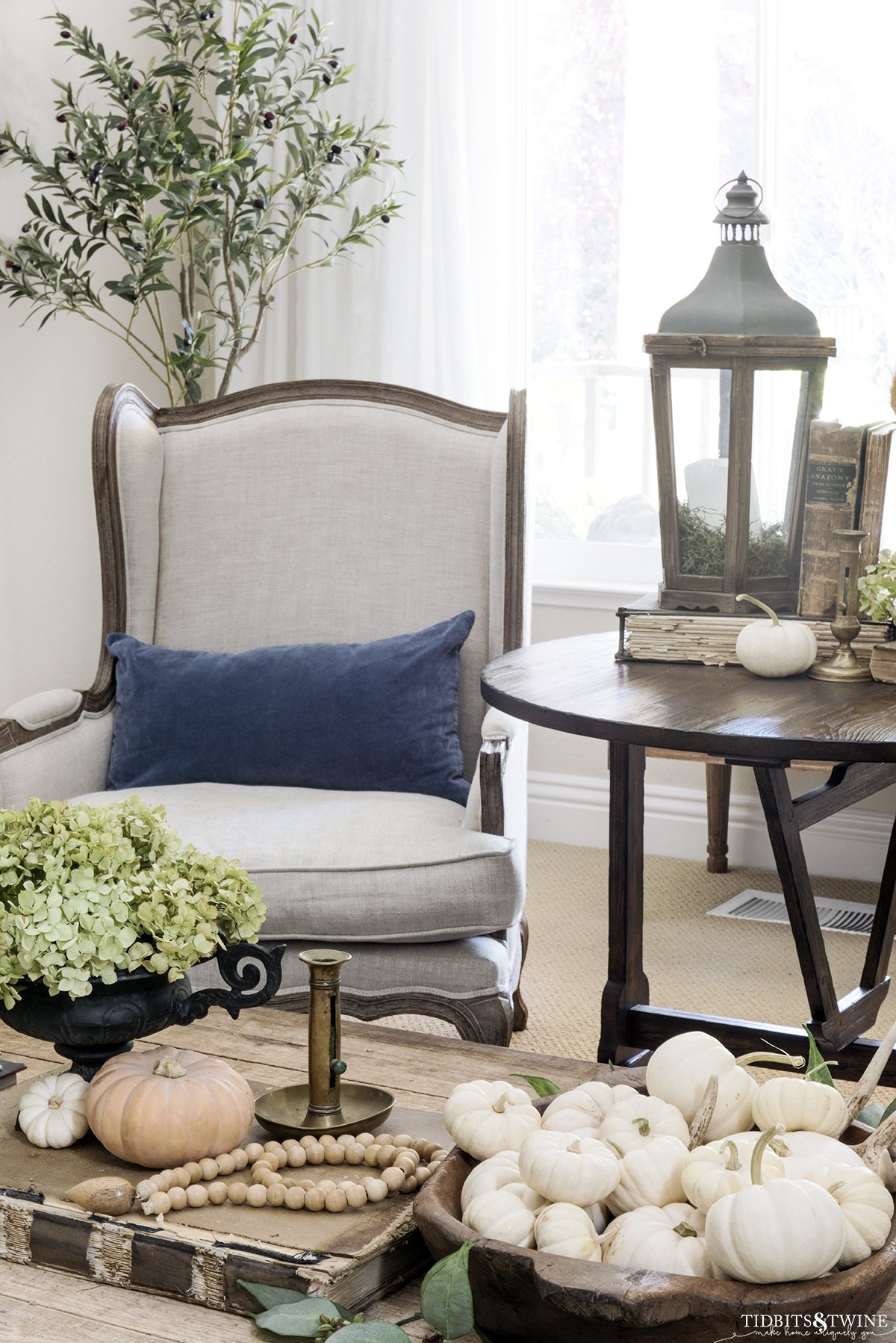 I used a bouquet of the hydrangea I dried from my yard on the coffee table. It's in a handled urn I purchased last month at Alameda Point.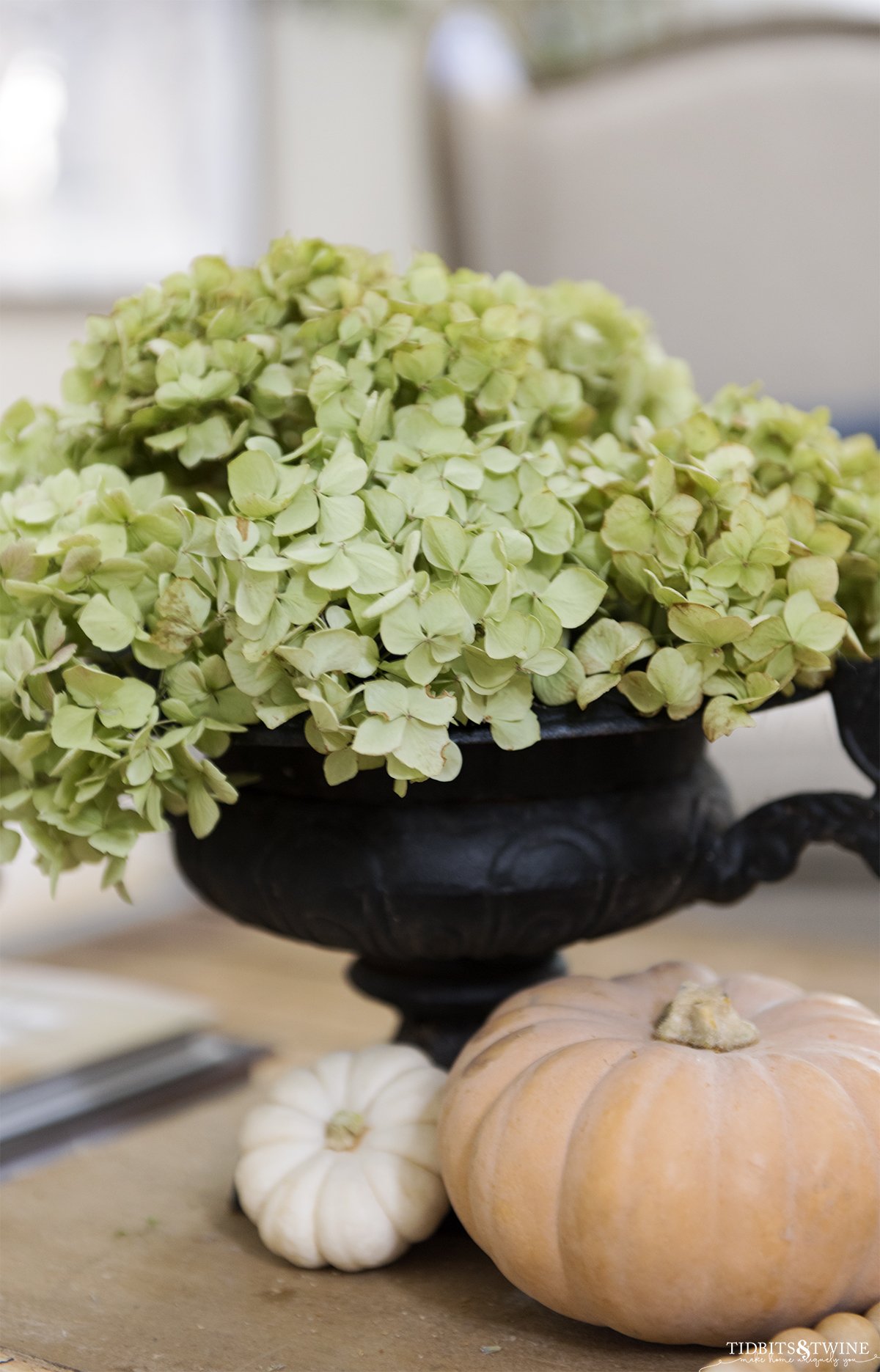 I've had this round dough bowl for about 20 years and thought it was perfect for a display of white pumpkins using Baby Boos and Casper varieties.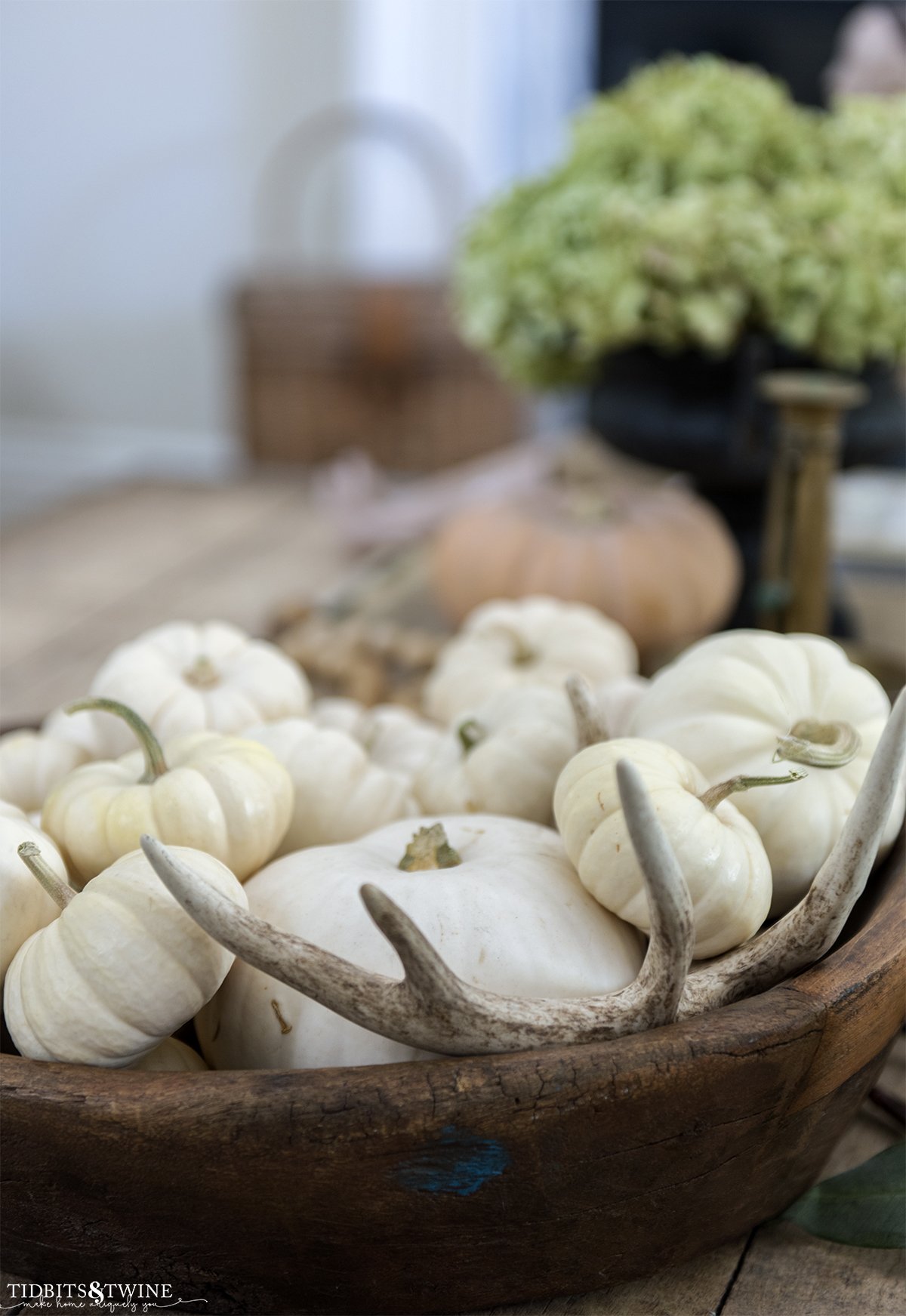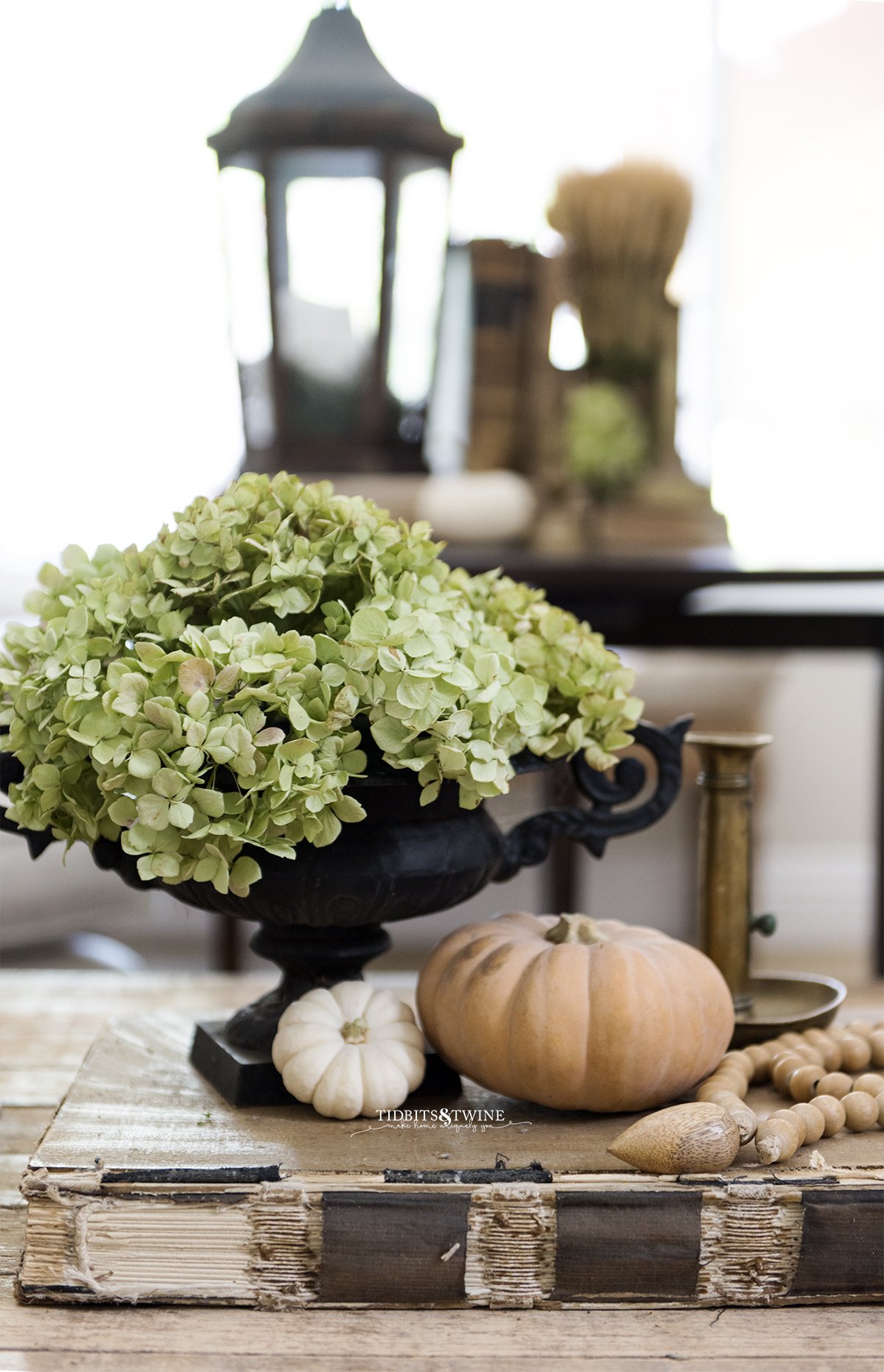 Over on the side table, which is actually an antique wine tasting table, is a fun vignette using a lantern, old books, and a dried wheat bundle.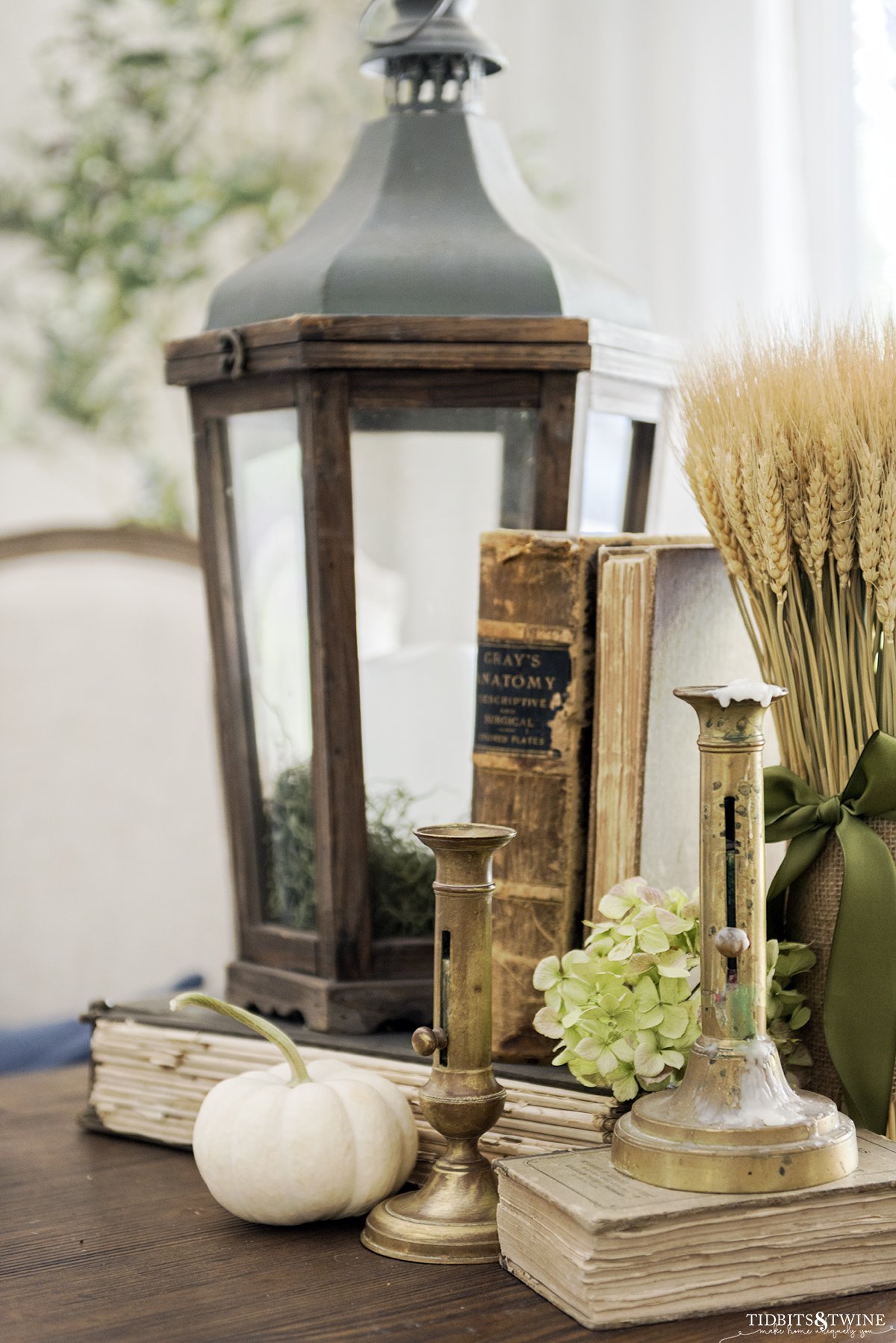 And can we talk for a minute about these brass candlesticks? They are French antiques from Elsie Green and I'm obsessed…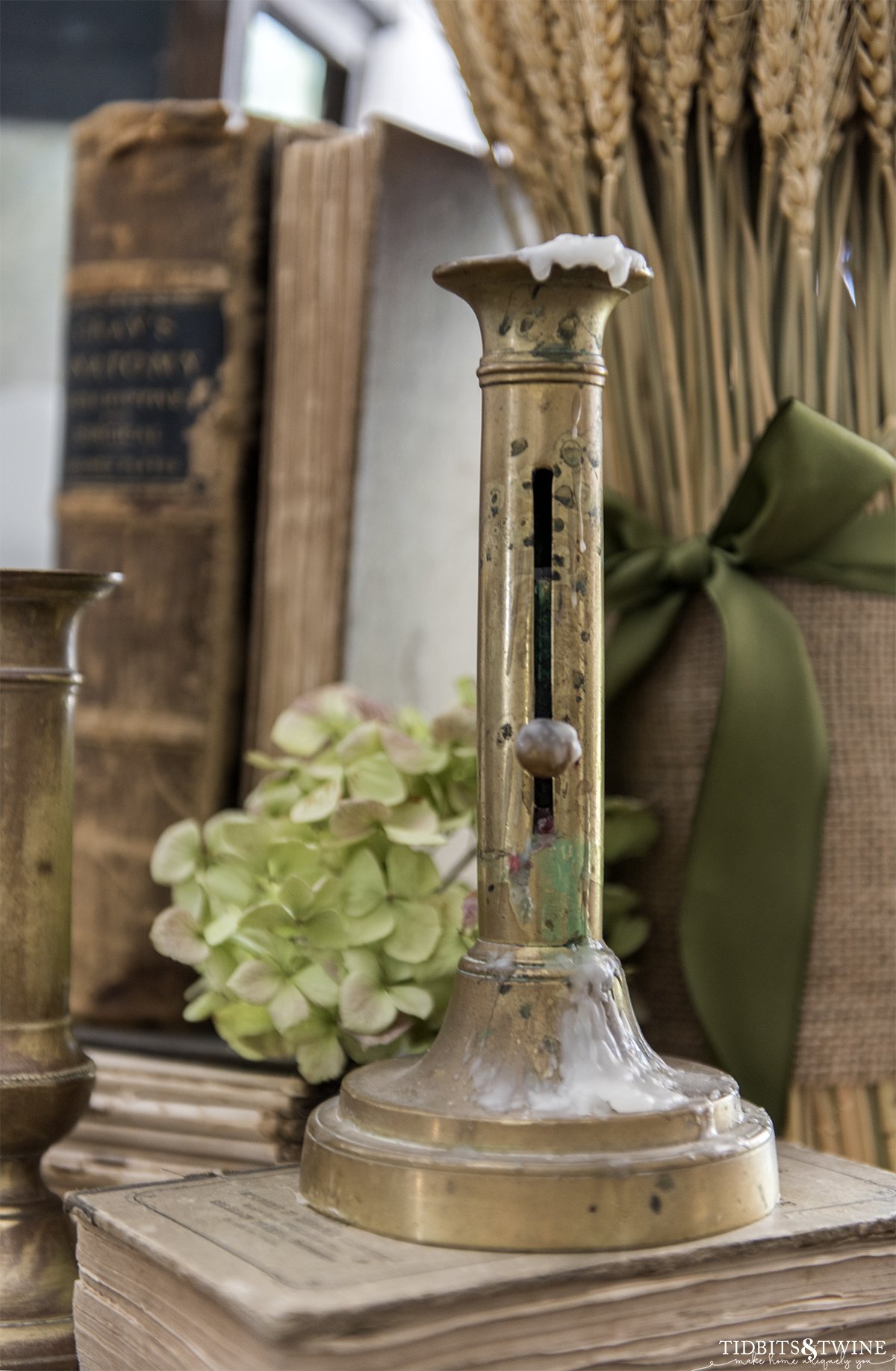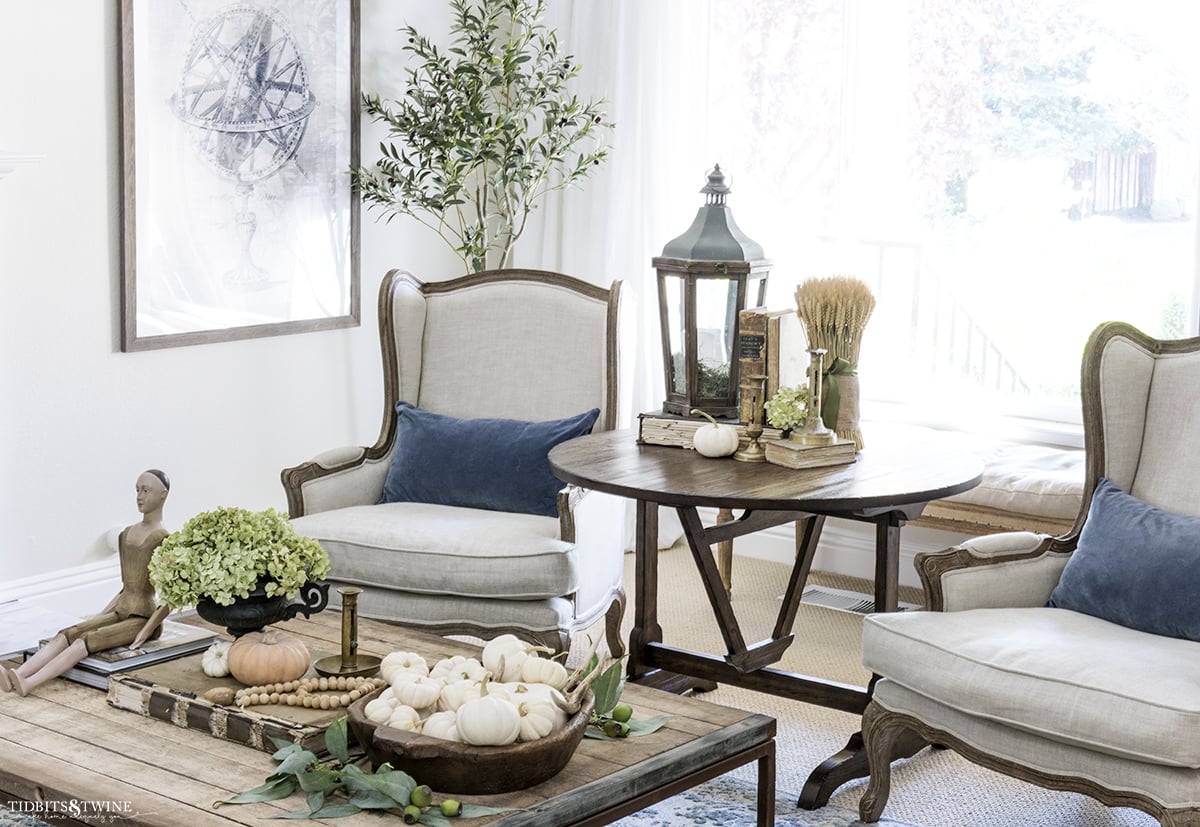 The sofa is simple with just a collection of neutral and blue pillows.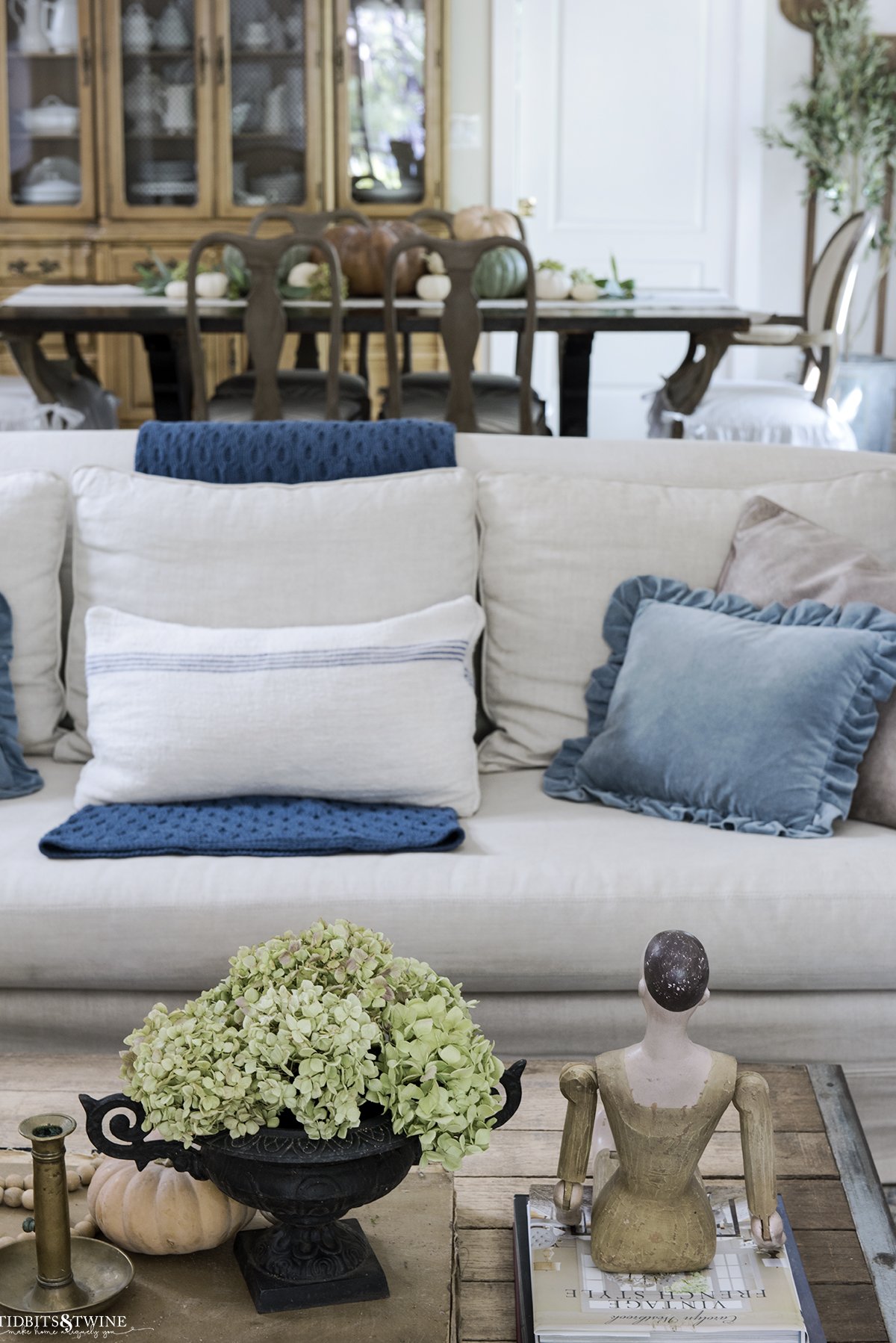 And of course, I had to pop a few white pumpkins onto my cabinet shelves for a touch of Fall styling.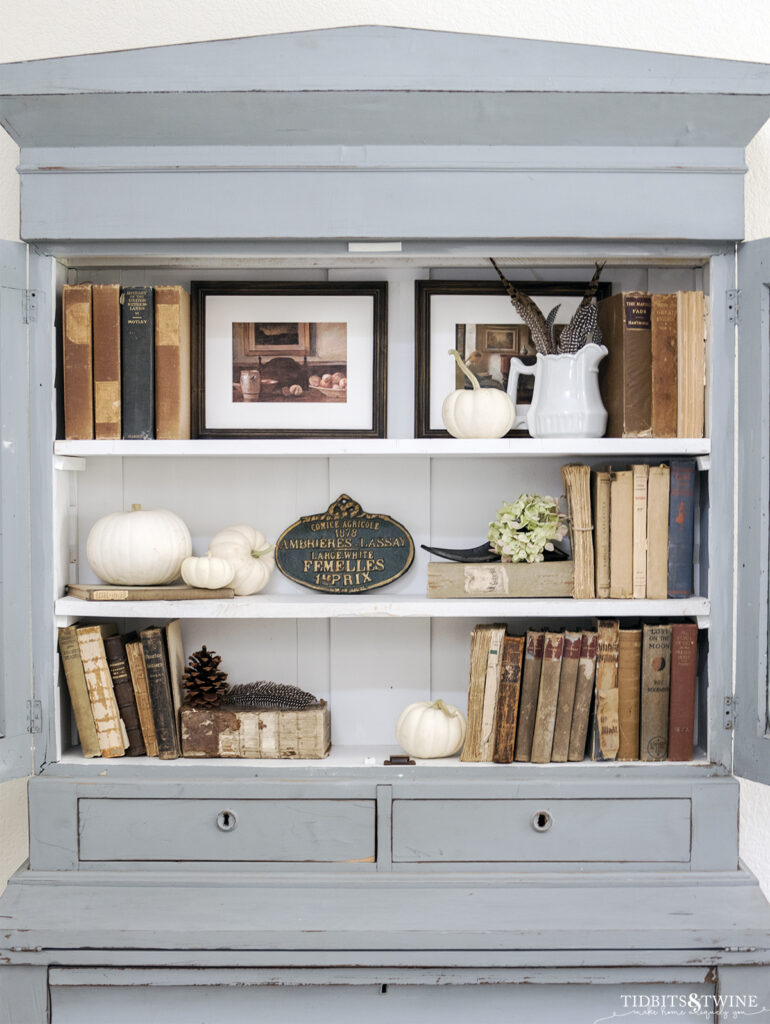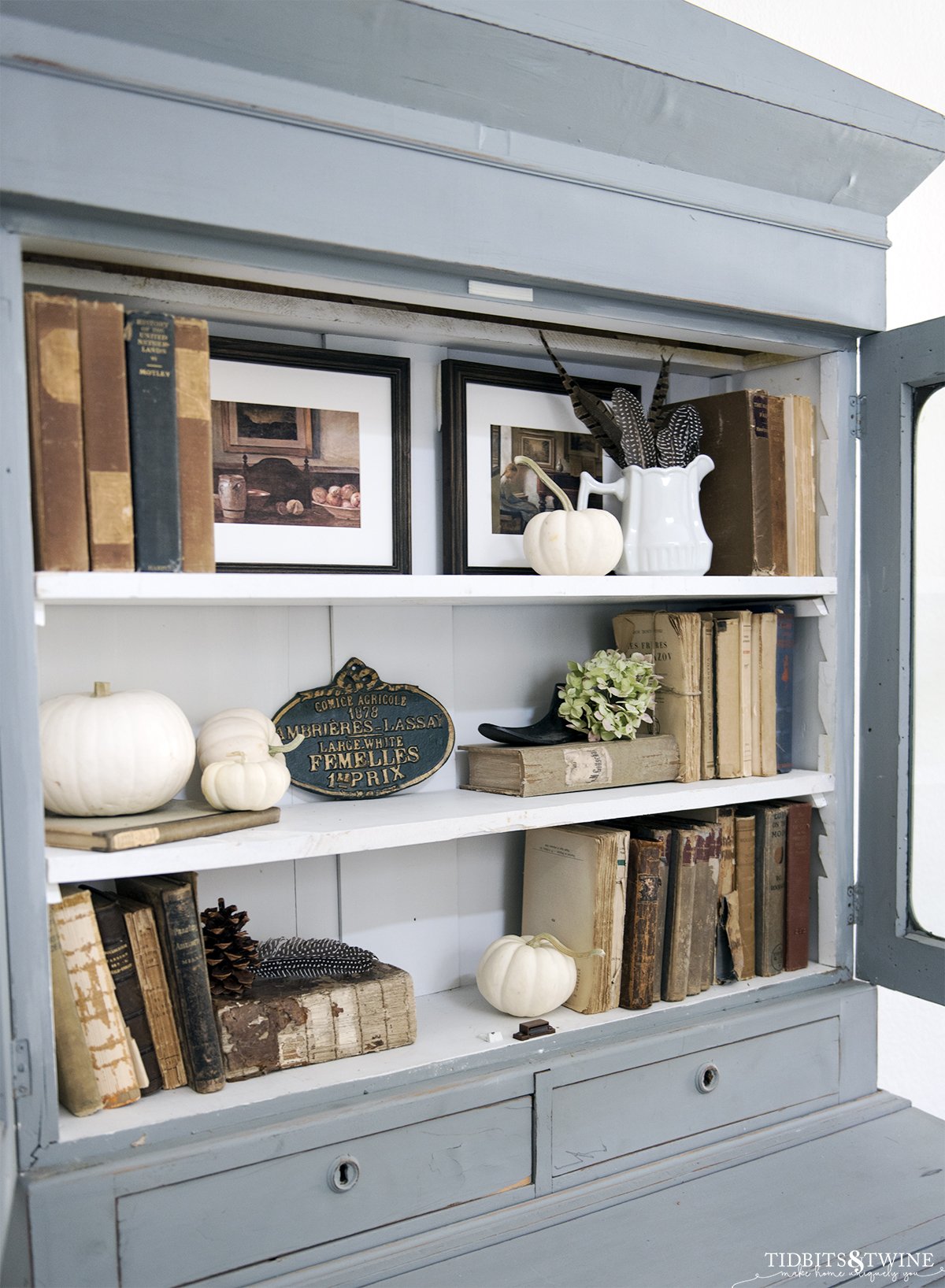 So that's my Fall living room tour! Next up, the dining room…
More Fall Decorating Ideas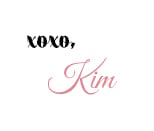 Join the Community
Let's keep in touch! Get exclusive artwork plus the latest news delivered directly to your Inbox!