Looking for a gorgeous coffee table with a European flair? I've rounded up the best French Country coffee tables in a wide array of price points. See my favorites here!
French country style is a sophisticated look that evokes the seeming simplicity of French culture. The French country style is inspired by the English country style, but with a modern twist.
French country tables favor quality materials over showy decoration. The style emphasizes relaxed charm, which is one of the reasons that it is so popular in the United States today. French country coffee tables are an excellent way to accent this décor style and bring rustic elegance to your home.
A coffee table really is more than just a place to set your cup of coffee. It's an important piece that can elevate your room's design! It helps to define a conversation area and of course, a great place to showcase decor that is meaningful to you.
Just recently, a reader asked me to write about the best French Country coffee tables after asking about my beautiful coffee table. I have two coffee tables (well, actually I have three but I've never photographed my outdoor room!)
My Coffee Tables
I found the coffee table below on Facebook Marketplace. It's solid wood but was green when I purchased it. I left it green for several years before finally deciding to paint the legs a gray/blue color and create a faux wood finish on the top.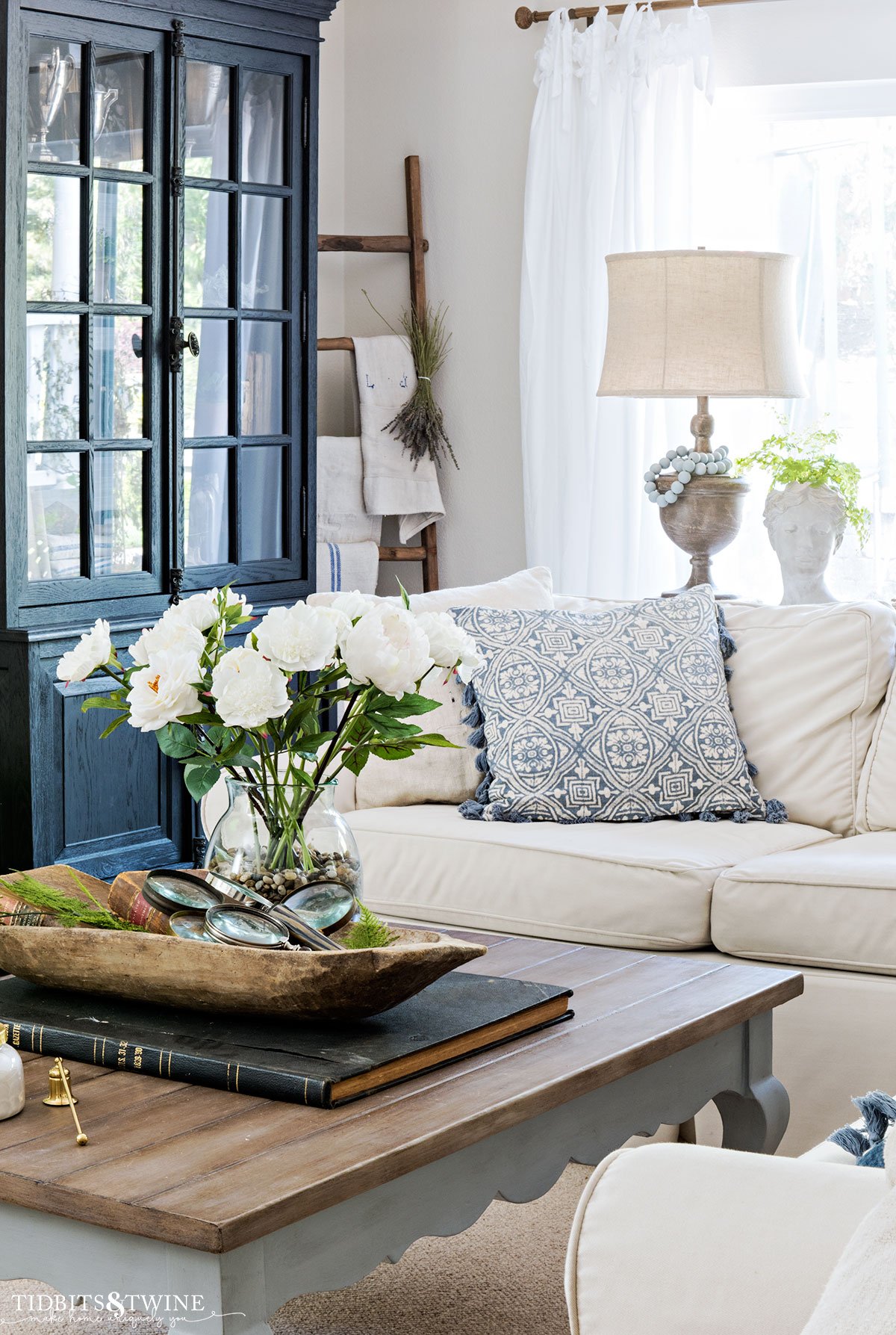 My living room coffee table was also from Facebook Marketplace. It's the Restoration Hardware Brickmaker's coffee table and I got it for a fraction of the retail price because I bought it secondhand!
Now, this is probably not what you think of when you hear the term French Country, but it is an authentic pallet that was used to cut and transport bricks over 100 years ago at a Belgian brickwork factory. And you know I love things with a story…So while not technically French Country, it's European so that counts, right?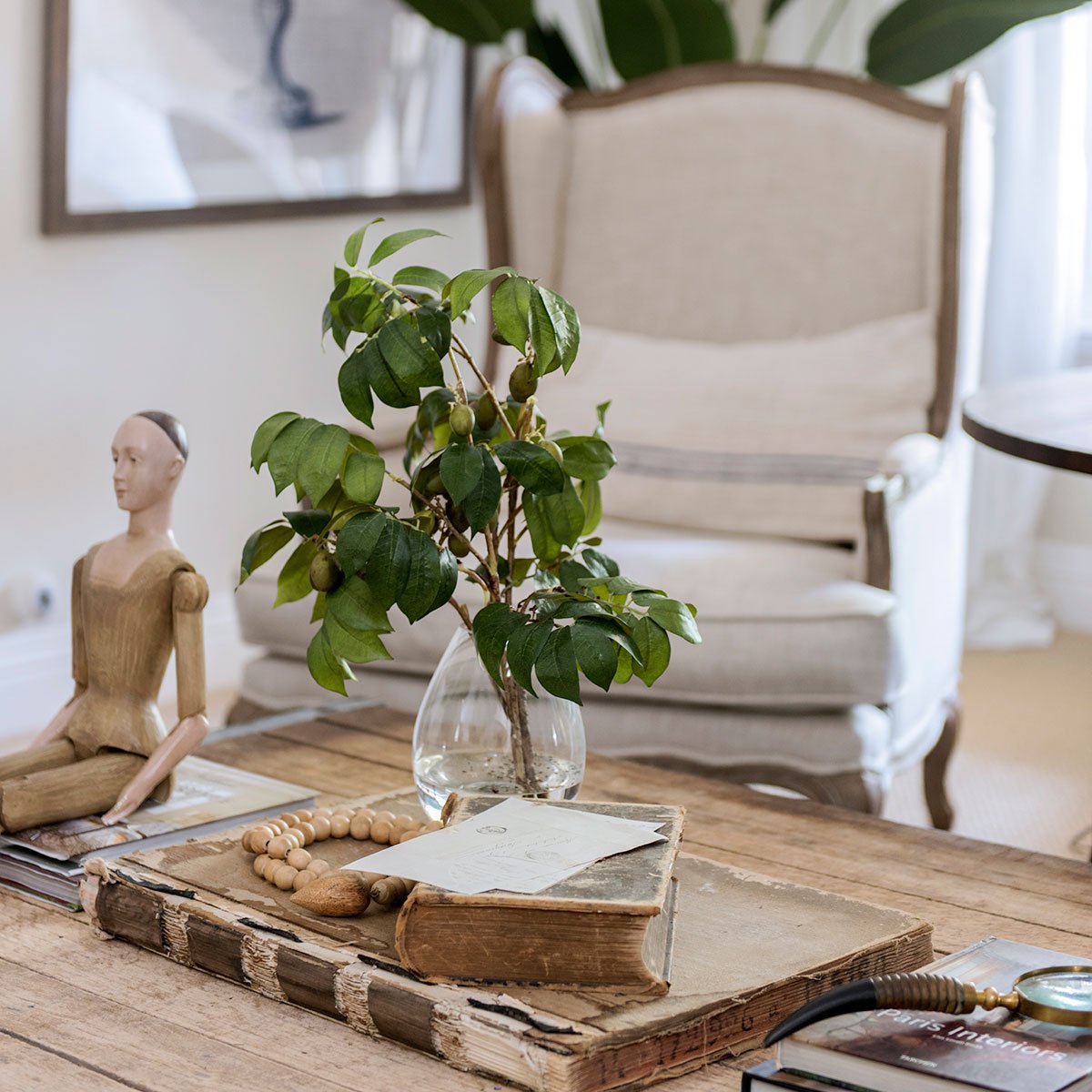 Characteristics of French Country Furniture
French Country is a style of its own, but the great thing about it is that it effortlessly pairs well with Traditional, Farmhouse, Rustic, Transitional, and more.
The French Country style is reminiscent of the French countryside full of warmth, charm, and comfort. It's really a mix where refined elegance meets rustic charm. It really can be the perfect piece in a room to add a finishing touch.
When shopping for a French coffee table, look for:
Graceful, curved lines
Simple carvings
Distressed or neutral painted wood
Solid woods including oak, elm, maple, and walnut
Matte wood without sheen or gloss
Wrought iron and rusty metal accents
More French Coffee Table Options

You can also find fantastic antique coffee tables secondhand! Use my Craigslist and Marketplace guides to learn how to find the best pieces.
More Style Guides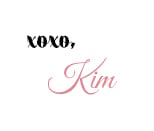 Join the Community
Let's keep in touch! Get exclusive artwork plus the latest news delivered directly to your Inbox!