Today I'm continuing my Fall 2021 Home Tour with a look at the dining room! I've already shared my Fall kitchen and Fall living room and today is the last stop on the tour.
Since my dining room and living room share an open floor plan, I kept the color scheme the same with shades of green and terracotta.
For the table, I just plopped down an assortment of pumpkins running vertically down the table.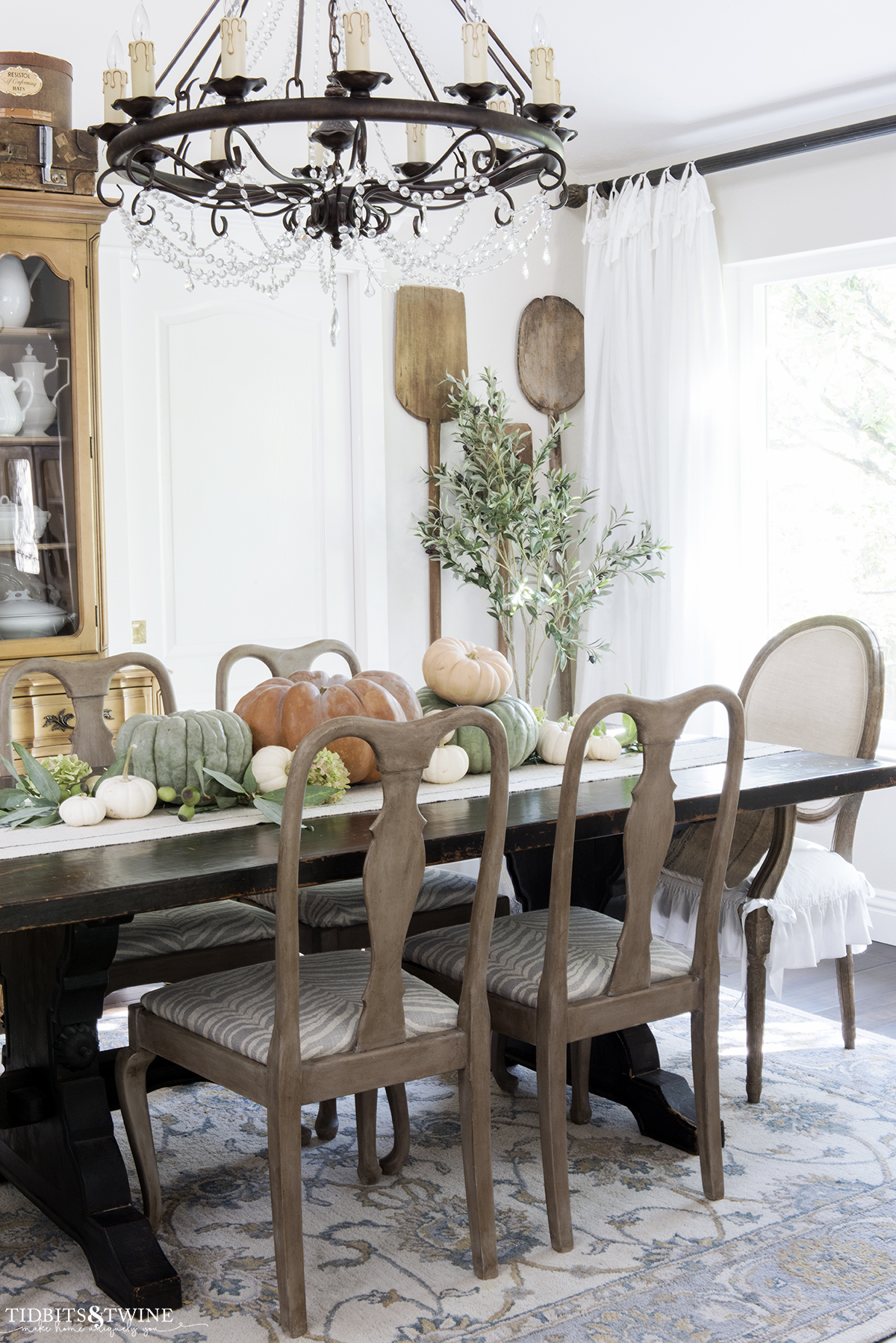 The large pumpkins are Fairytale and the small white pumpkins are Casper and Baby Boo.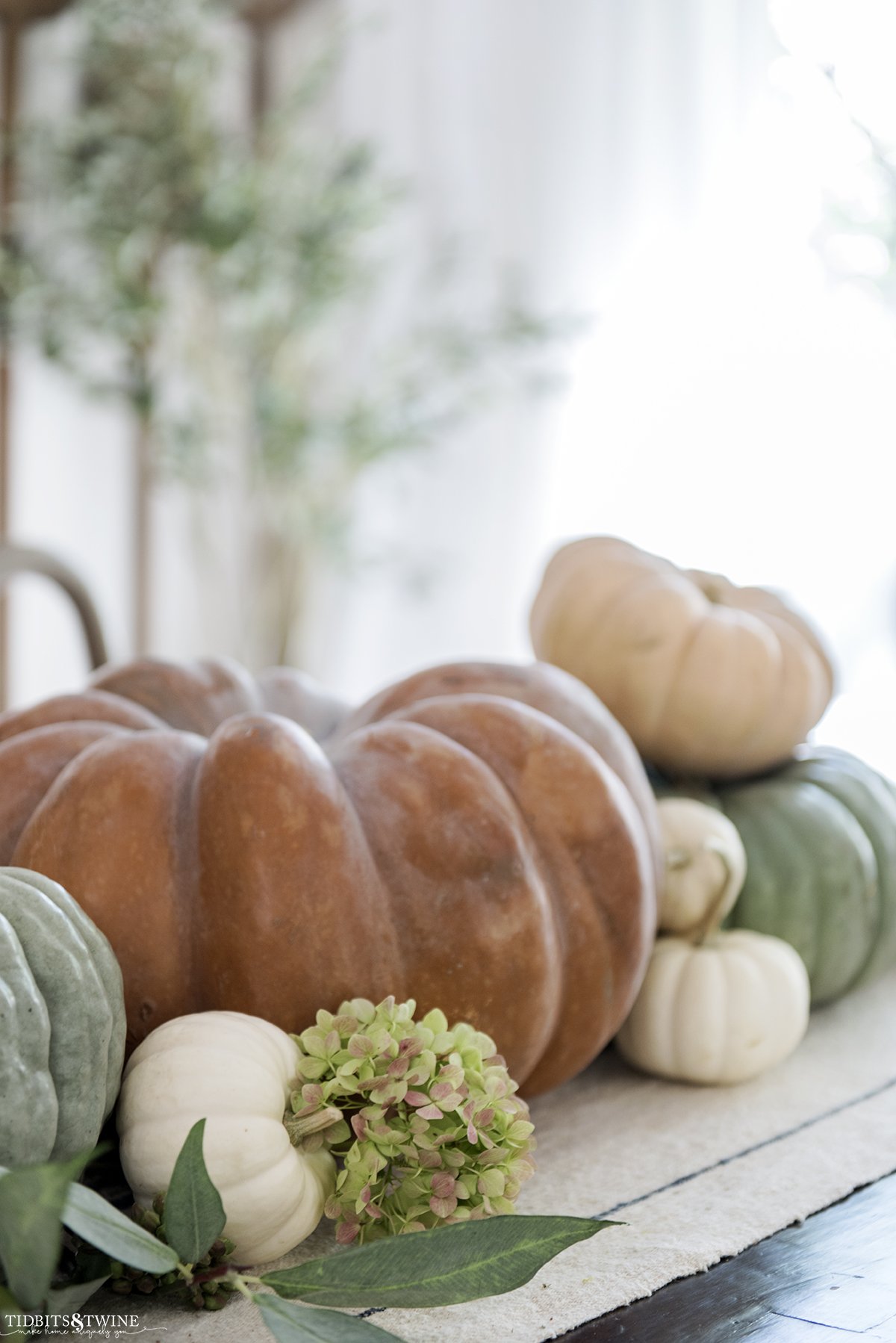 I used the same fake eucalyptus that was in the living room for some additional texture, and of course, more of my dried hydrangeas.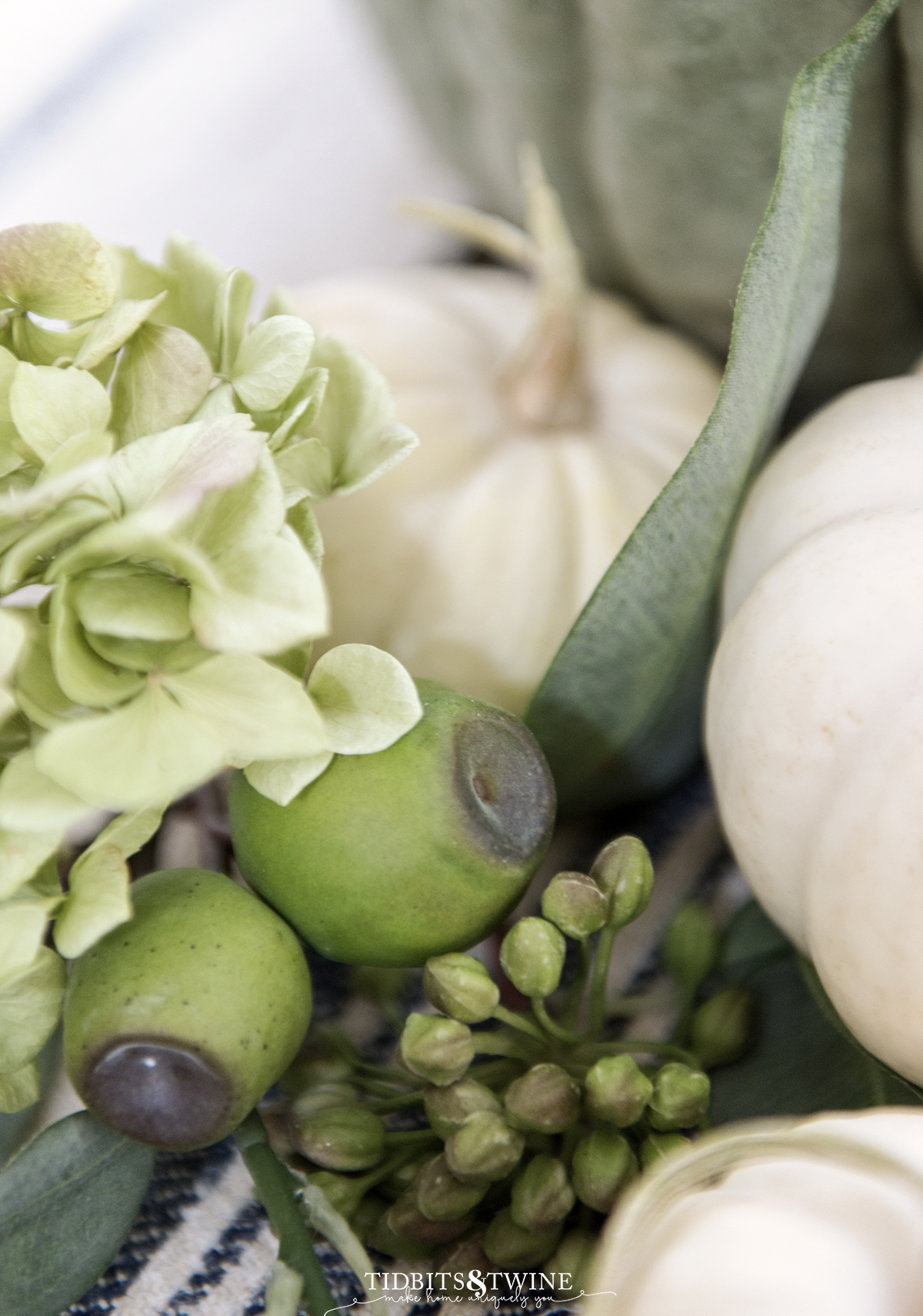 You might notice that I've changed up all of the chairs since I last photographed this room. Gone are my white velvet head chairs, replaced with my original numbered chairs with custom ruffle seat covers.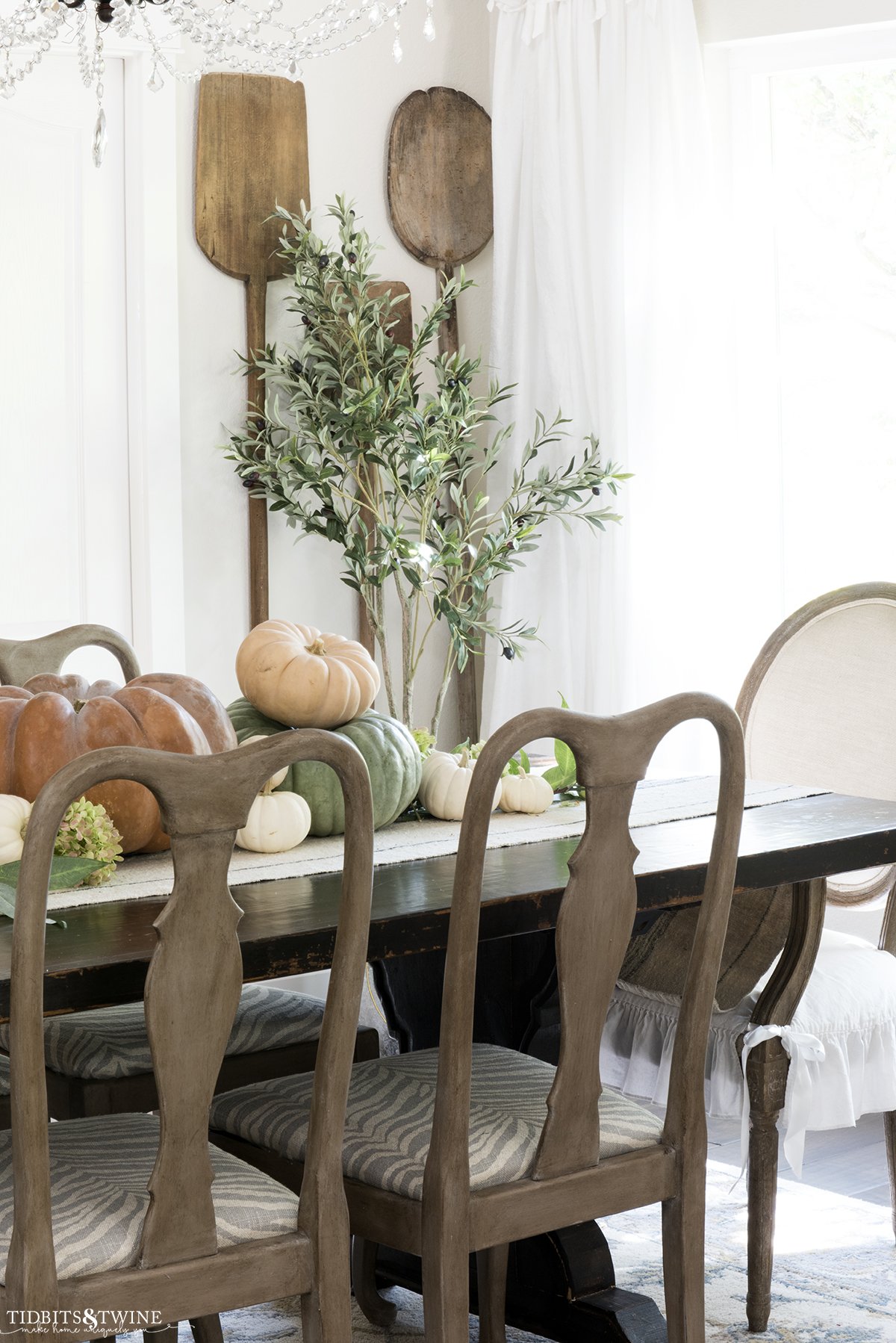 The side chairs are different, too. These aren't staying but were a project I wanted to work on. I'll share more about the chairs another day…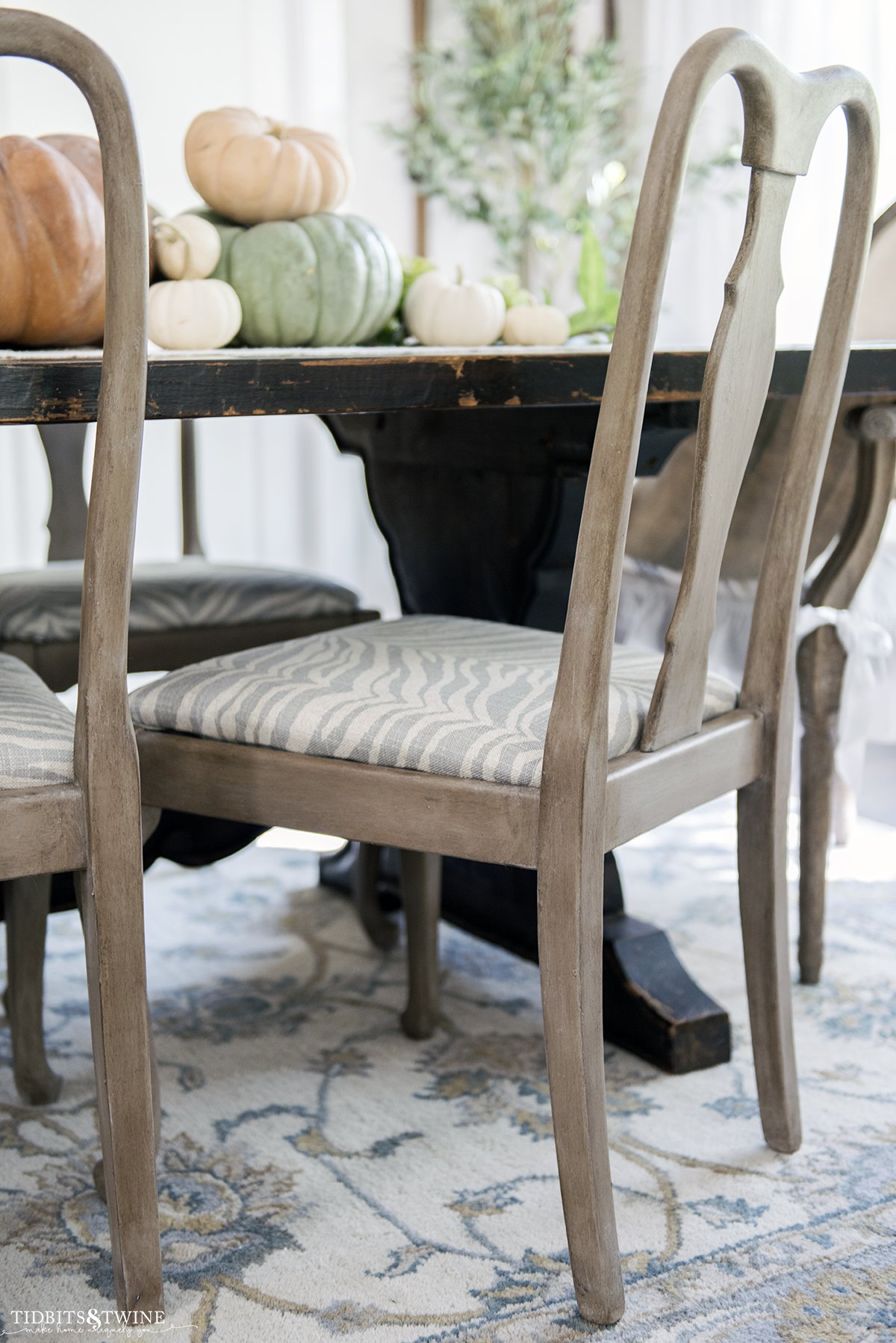 I still haven't painted my vintage china cabinet, but someday…lol!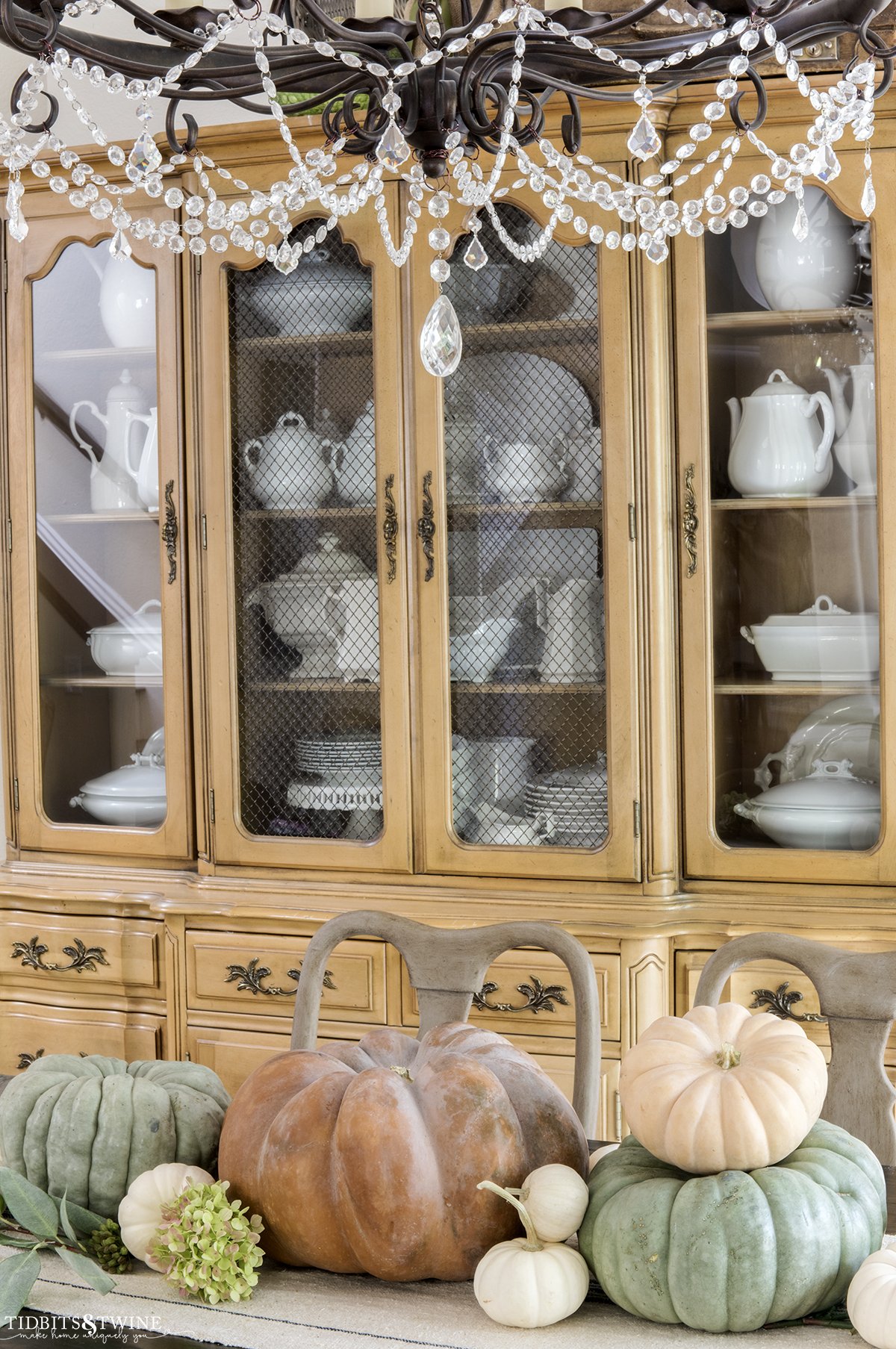 My white ironstone collection continues to grow ever so slowly, but mostly it just changes based on what pieces I'm using around the house and what's leftover to be displayed in the cabinet.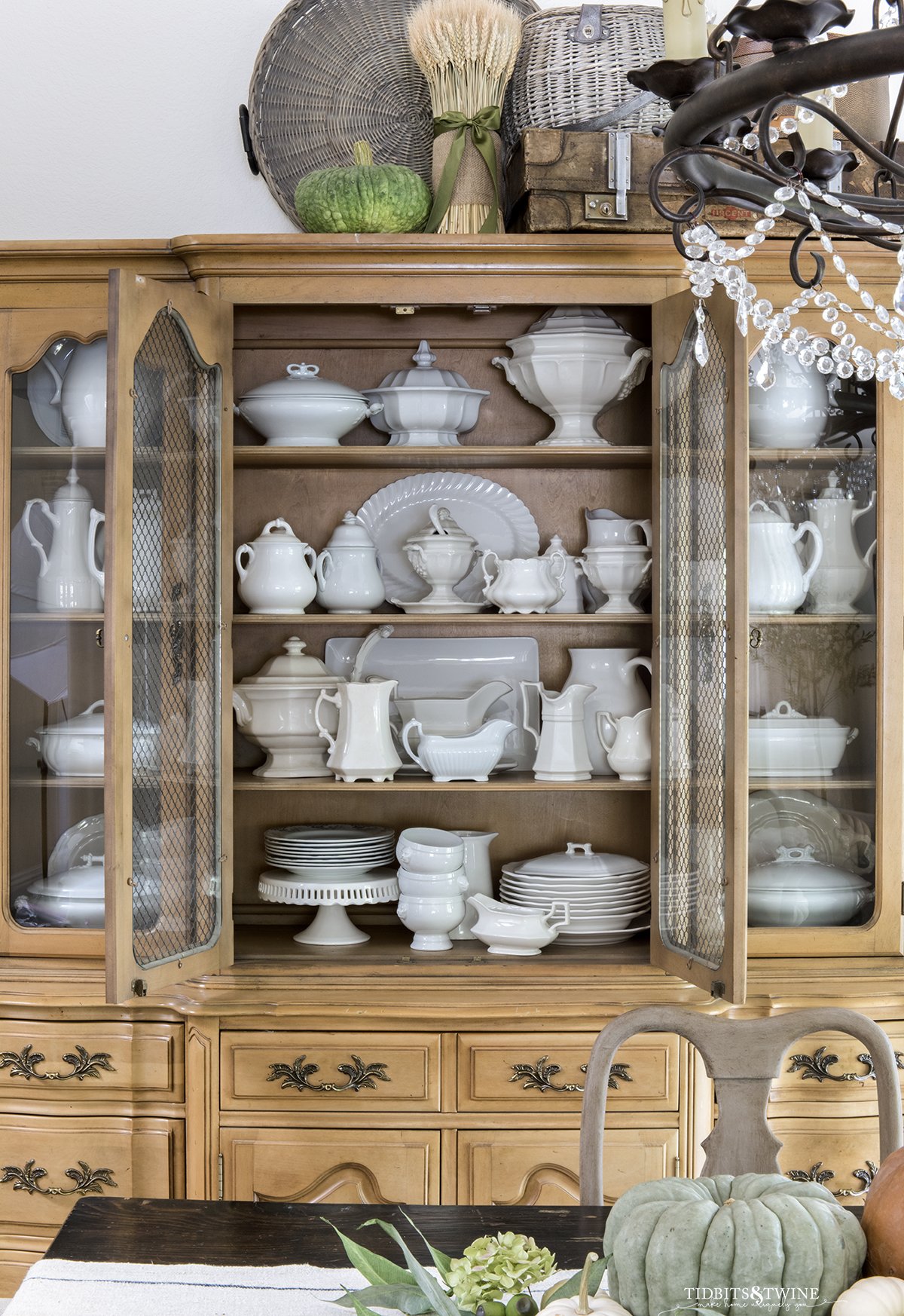 My favorite faux olive tree is back in the corner. I think the gray/green foliage on an olive, much like eucalyptus leaves, is perfect for Fall!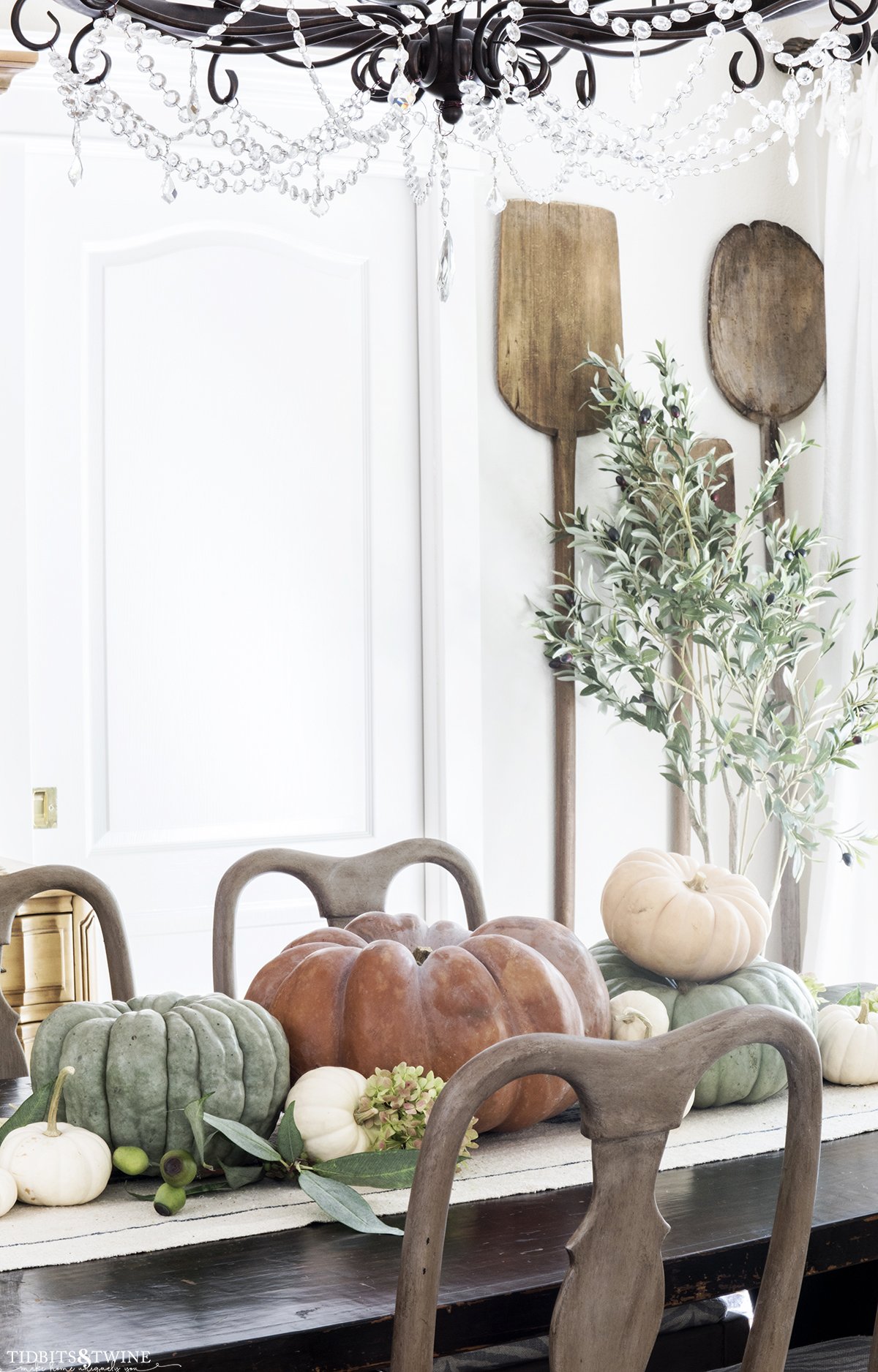 So that's it for my Fall dining room tour! Just a few natural elements to give the room a Fall feel. Since the pumpkins aren't carved, they should last me through Thanksgiving, and then it's on to Christmas!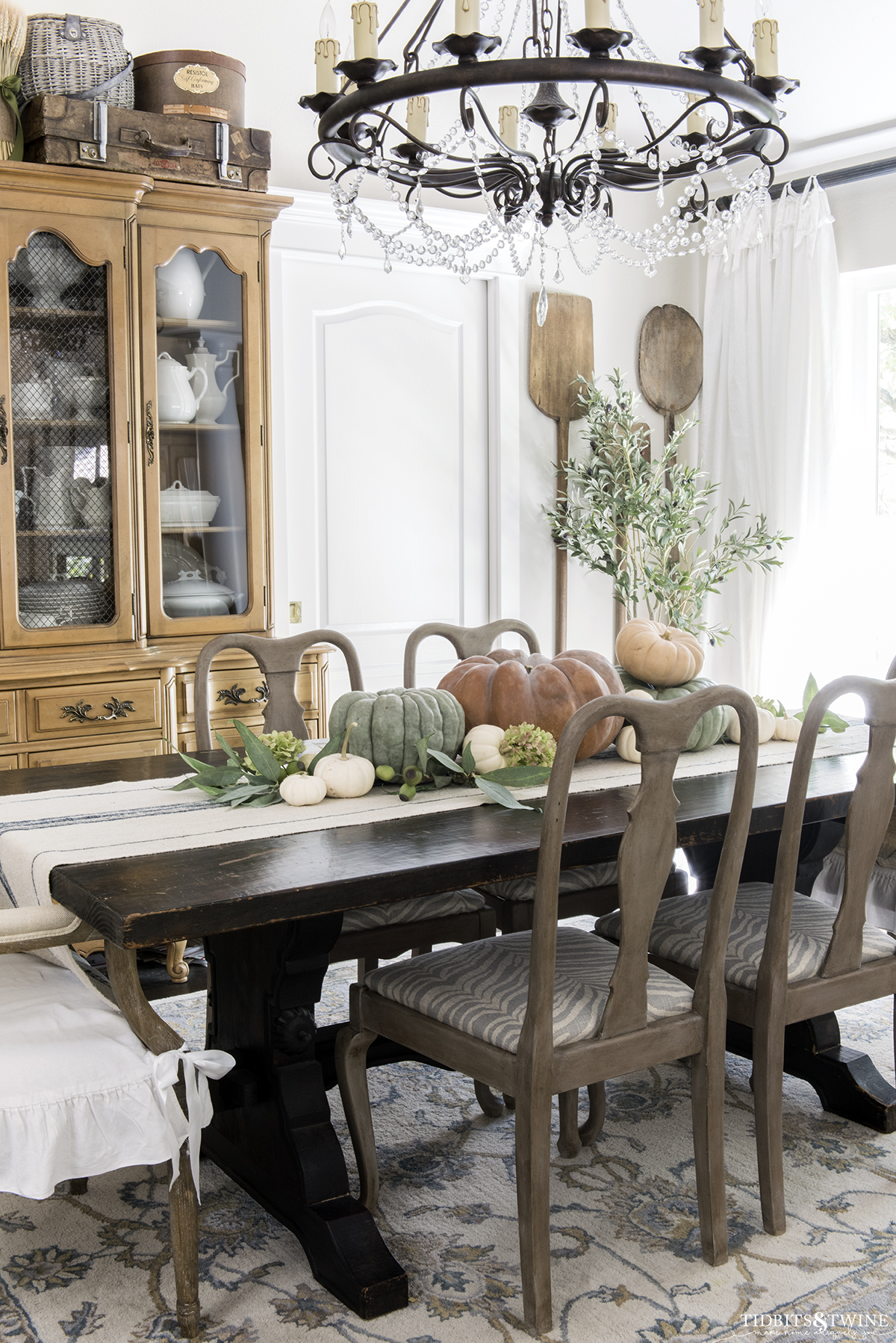 More Fall Decorating Ideas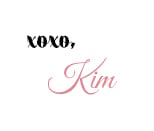 Join the Community
Let's keep in touch! Get exclusive artwork plus the latest news delivered directly to your Inbox!