Creating a curated and layered look is what makes a house look like a home. Learn more about the 5 finishing touches every room needs in this comprehensive guide!
Decorating is a process of layering the space. It's turning a box into something cozy that functions well and reflects your personal style.
For many, the process can be overwhelming. Choosing and arranging furniture is exhausting for some just stop there. And that's okay!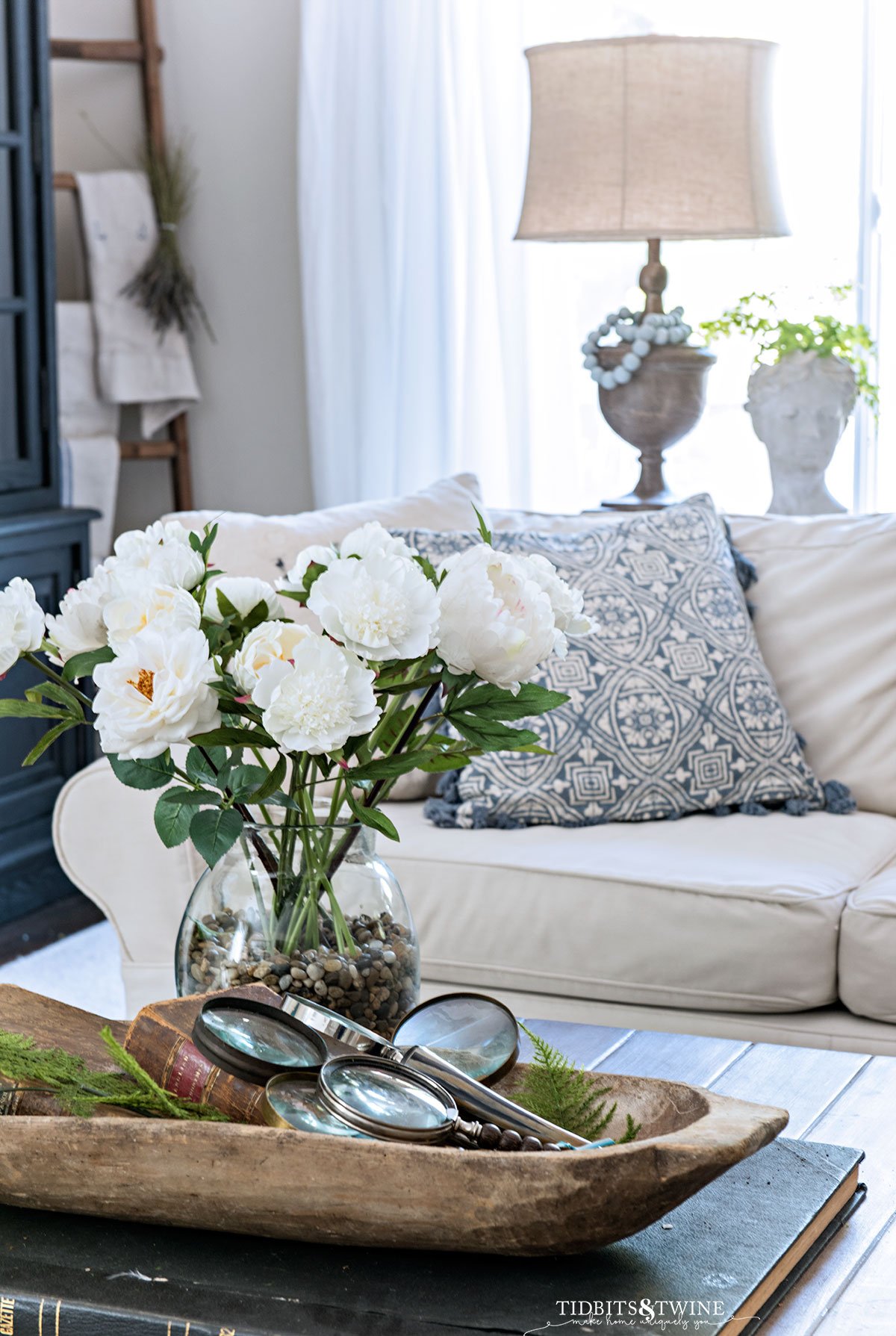 But if you really want to add dimension, and personality and create a polished look, there are a few finishing touches that can really take your home to the next level. You can use the Table of Contents below to quickly navigate this post.
5 Finishing Touches Every Room Needs
Let's assume you've got the basics in your family/living room (sofas, chairs, coffee table, accent tables). From here, how can you transform the room from a space that you live to a space that you love? Here are five finishing touches that you can add to any space to make your house a home.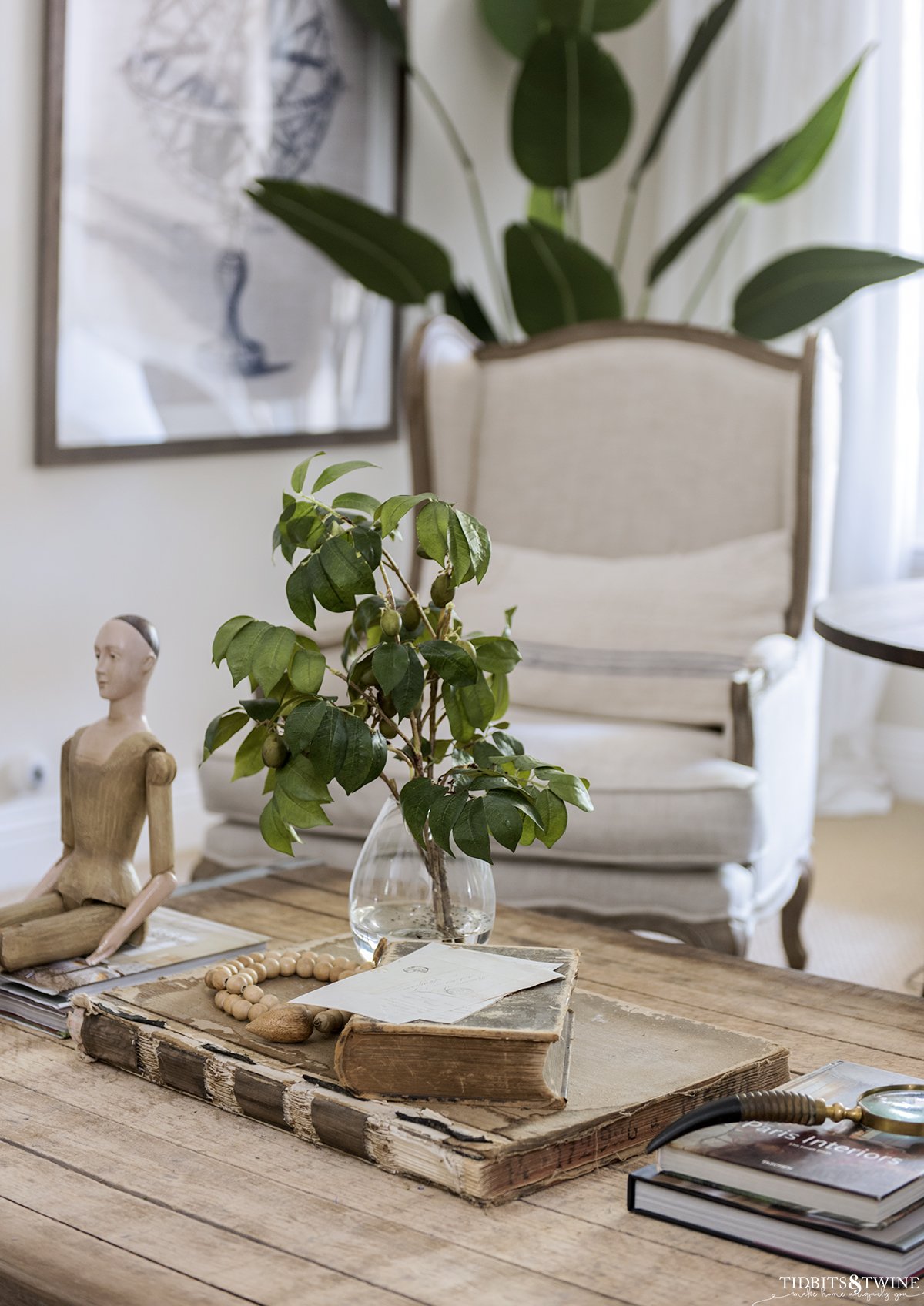 Accessories
Including accessories not only adds character to the room and makes it look lived in, but helps blend all of the furniture together into a cohesive unit.
Accessories can communicate so much about a room and can contribute so much to the overall feel. Sometimes, they reflect the season. Other times, they can communicate the decorating style. Is the room modern? Is it traditional?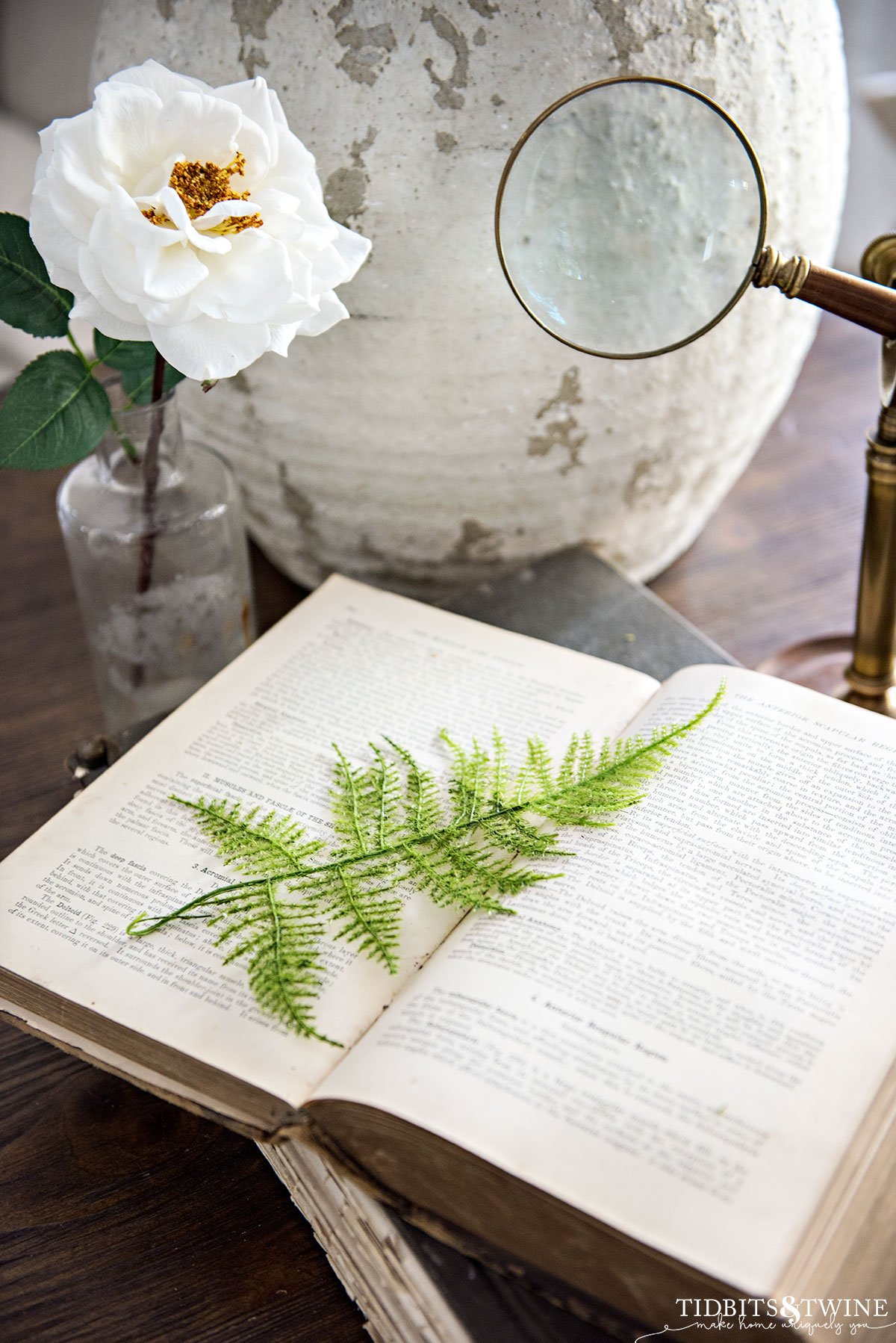 Accessories can also reflect the homeowner's color preferences and personal taste. Maybe the accessories are something the homeowner collects. Or maybe they're as simple as just something they fell in love with!
A word of caution, though. Never, ever buy something for no reason. Accessories should serve a purpose. Your accessories should serve at least one of the following purposes:
Be meaningful/sentimental
Showcase your passion or be something you love
Help tie a color story together within the space
Add texture or height to a space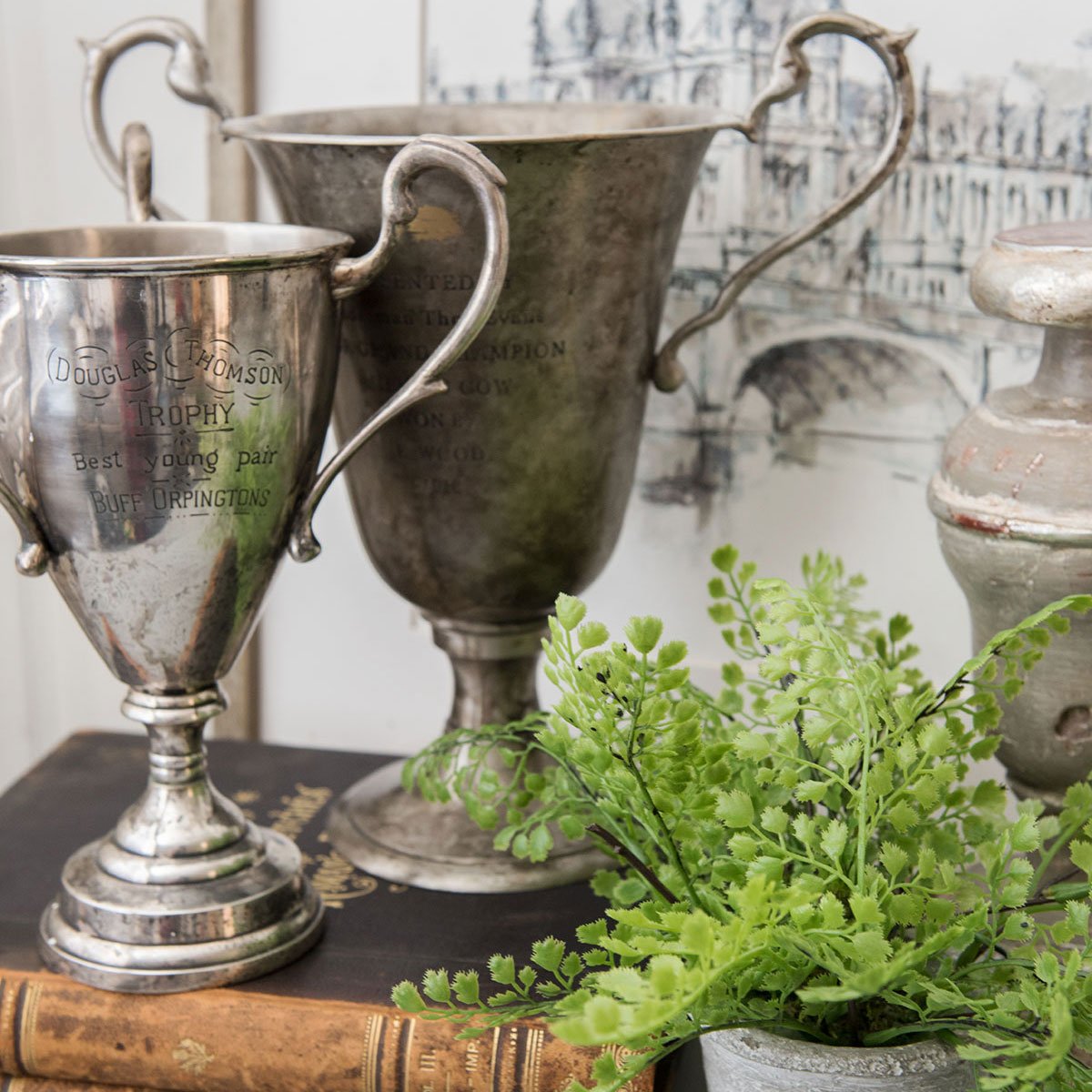 There are several ways you can work to switch out your accessories to reflect your current style, season or mood. Shopping is a fun way, but you can also reuse what you already have. Find a fabric you love and recover your pillows. Or try painting some of your accessories in your new favorite color!
Displaying accessories is an art form unto itself! You can read my guide for How to Create Vignettes if you want to create eye-catching displays in your home.
Pillows & Throw Blankets
Throw pillows are a hard-working staple of designers everywhere. A new color or pattern on a sofa instantly gives a new look!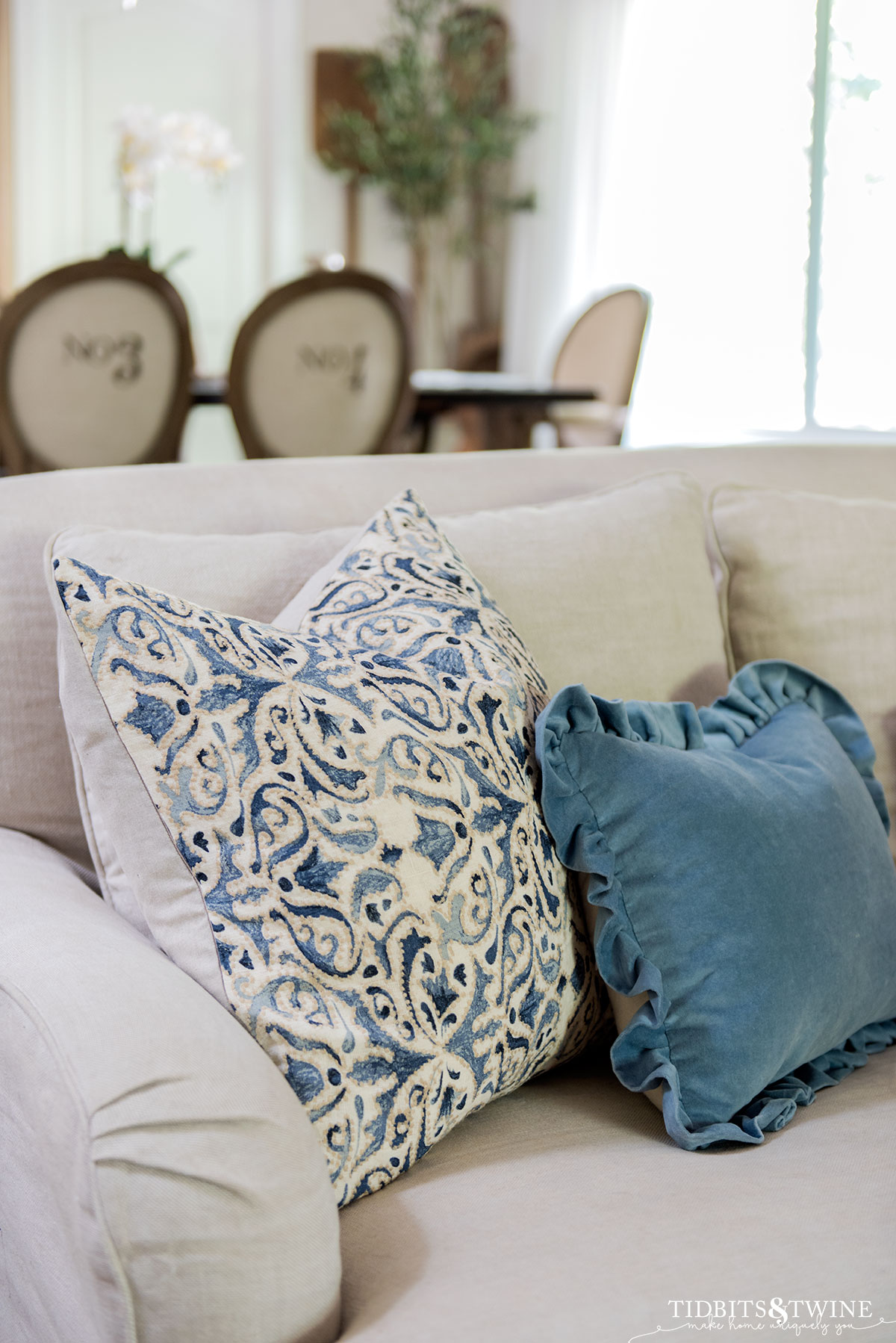 Adding pillows to your sofa adds color and texture, providing softness to your space. Plus, pillows help to personalize your space, taking a showroom sofa and really making it your own. These pillows can help tie the color scheme together.
I'm adding throw blankets to this section as well for a similar reason. Throws are a great visual representation of cozy, but of course, they're actually practical when you wrap yourself up in them. But beyond that, throws also help introduce other decorating details, like accents colors, and textures. And depending on how you style them, they can also break up the structure of the room with a more organic flow!
Learn how to Style a Throw for an effortlessly chic look!
Layered Lighting
Even if you have overhead lighting, it's always nice to add table lamps, floor lamps and/or task lamp for the cozy glow that they provide. These additional lights also add another layer to the space, creating shadows and adding to the cozy feeling and finishing touches of a space.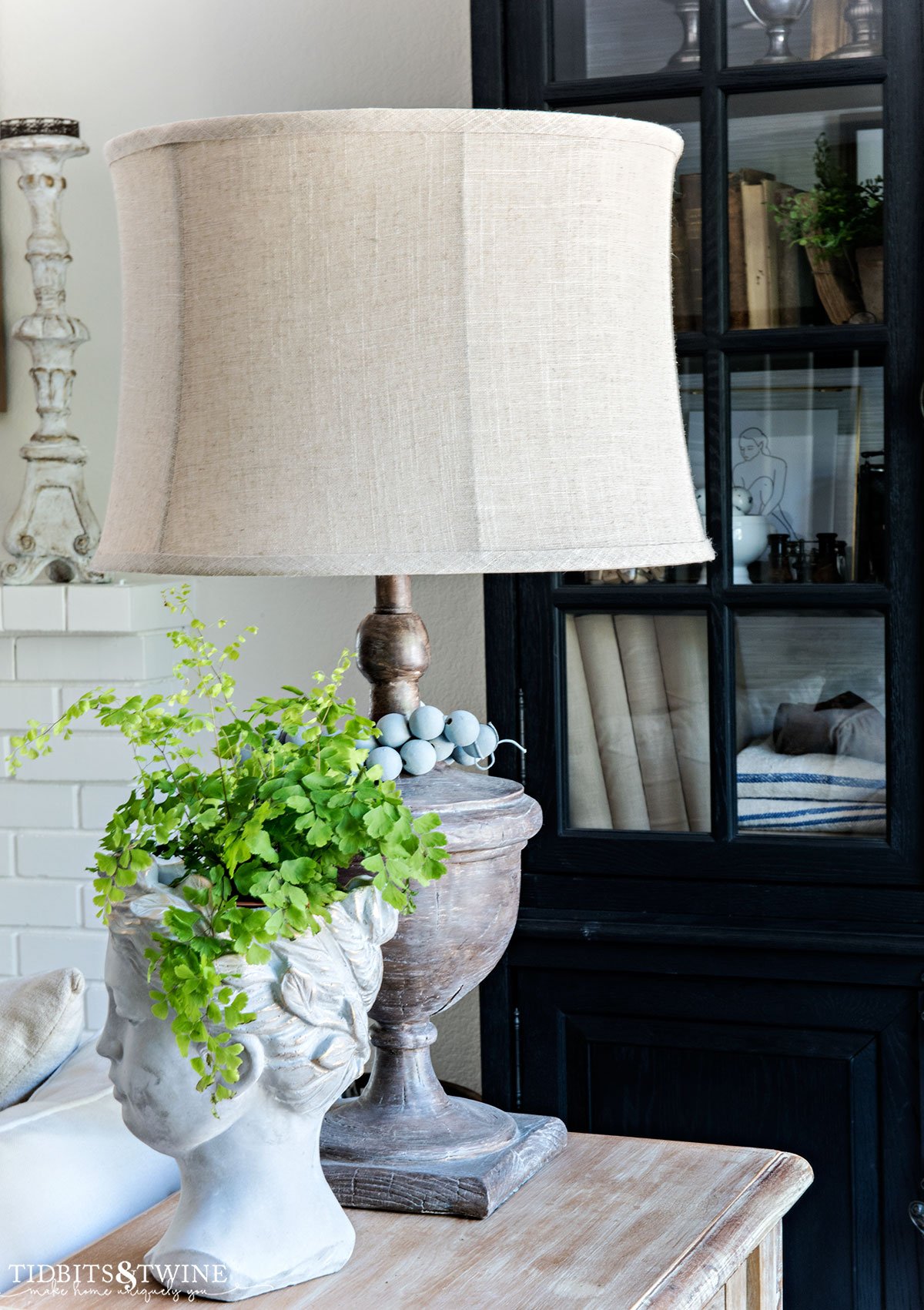 I usually start with table lamps or floor lamps because they don't require any hardwiring. But with the new rechargeable lightbulbs, you can now add sconces anywhere without any wiring! I ordered these light bulbs for the sconces below that aren't wired. I can simply use the remote control provided to turn them on whenever I want!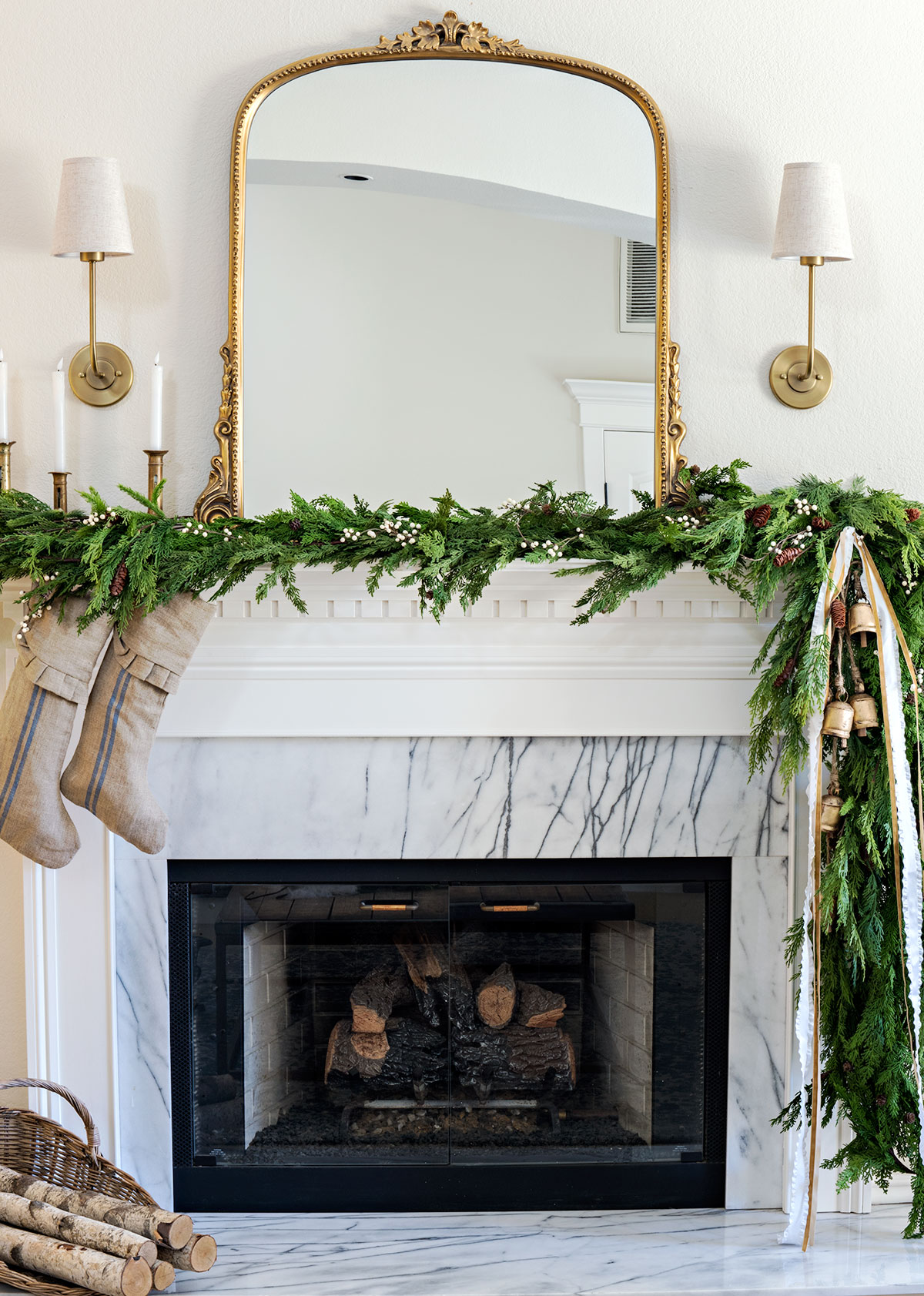 Organic Elements
Live plants help to soften a space and add make the space feel more natural, versus manufactured. If you lack a green thumb, there are several varieties of indoor plants that are easy to care for such as the Peace Lily, Pothos or Kentia Palm . The Fiddleleaf Fig is also very popular, although it needs more light than some of the other plants listed.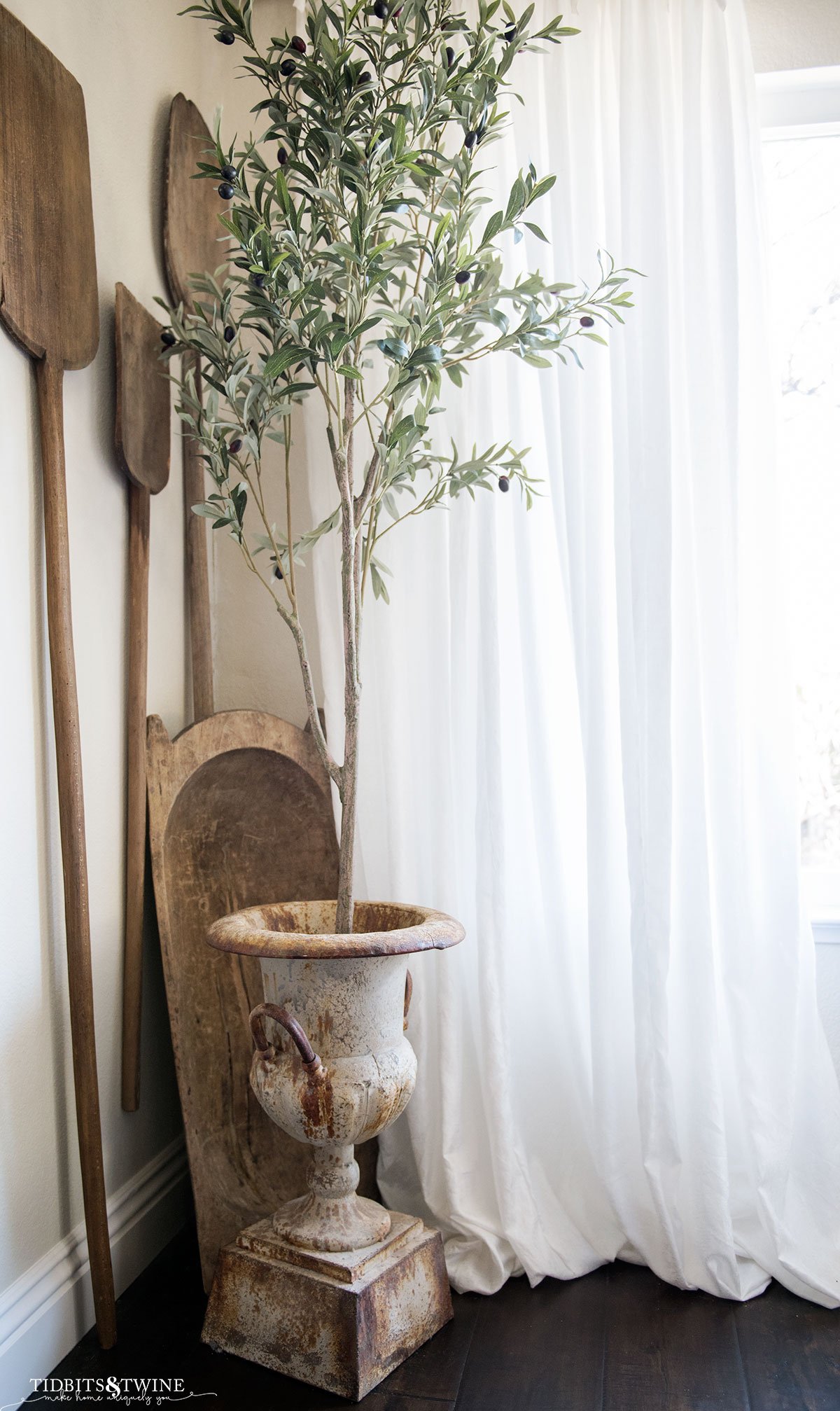 If you don't have a green thumb, there are lots of realistic faux plants available now! Or you can try something else from nature, such as feathers, moss, seashells, branches, etc. The goal is to bring in an organic shape and texture.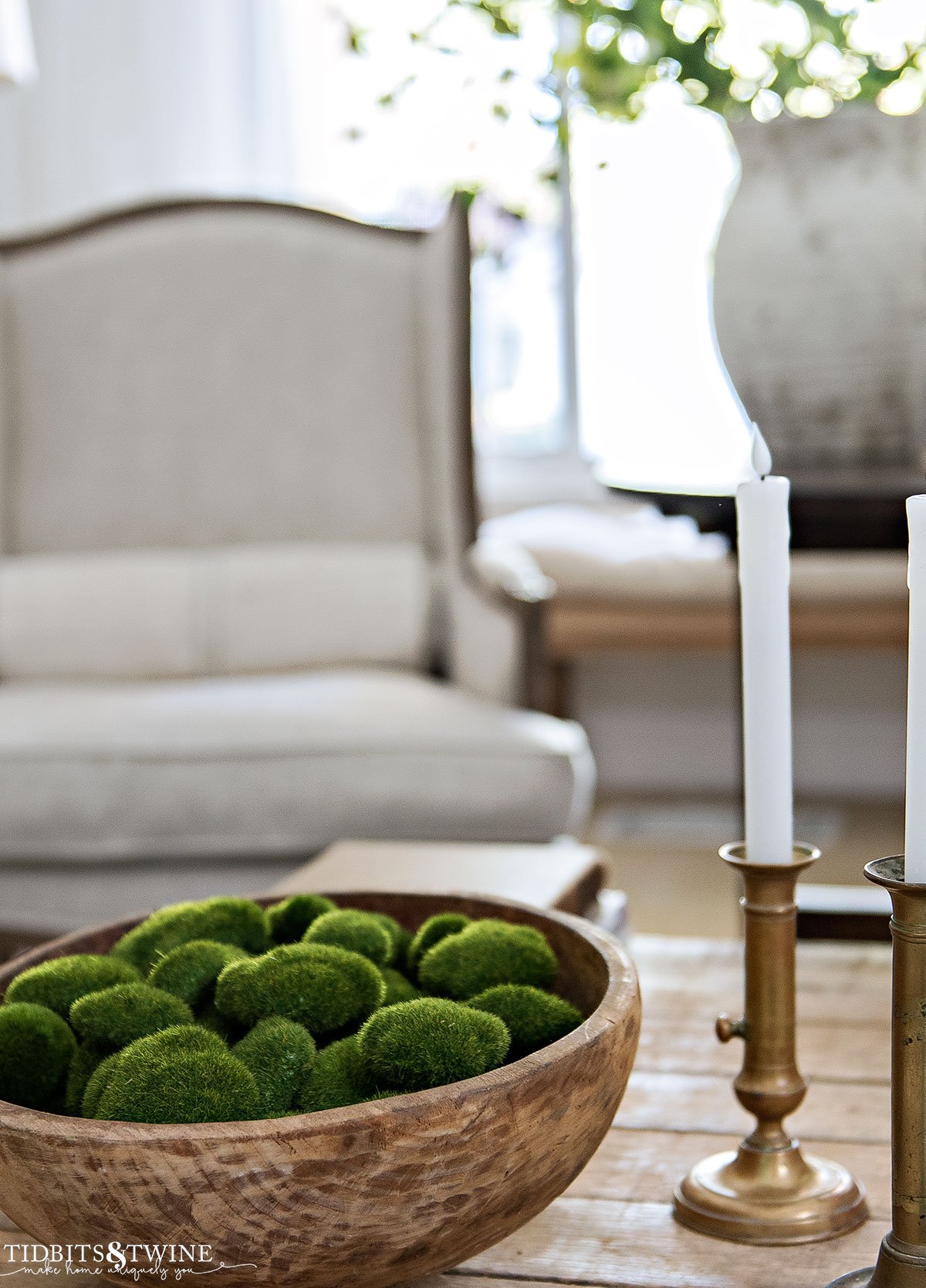 Learn how to Secure a Faux Plant in a Pot so that it looks realistic!
Art
Don't leave your walls empty! Show off your personality and style with wall art like paintings, pictures, maps or even architectural items, including mirrors.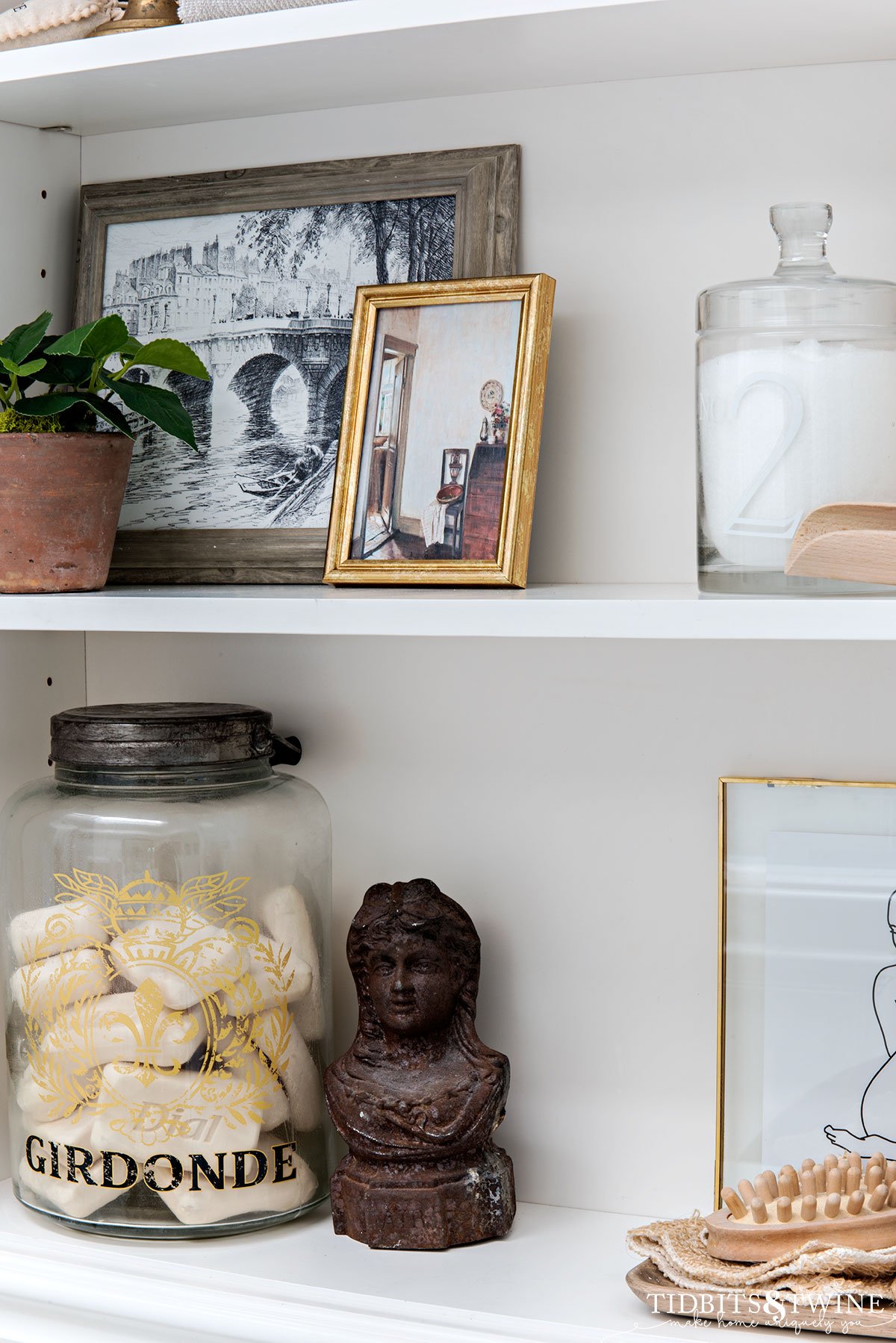 Art doesn't have to be expensive either! I love finding and printing my own pieces so that I can change them out seasonally, or just whenever I get the itch for a change.
Adding just a few finishing touches to your home can make all the difference! So make sure to find items that represent your style, your personality and your home's color scheme and take your decorating to the next level.
Join the Community
Let's keep in touch! Get exclusive artwork plus the latest news delivered directly to your Inbox!