My formal living room styled for Fall! Come see how I used non-traditional Fall colors of soft blues and greens to create an elegant Autumn feel.
Last week, I shared a look at my Fall family room. The family room is our casual living space, so I included lots of heavy textures and natural elements. While I don't love orange, I do like using terracotta in my family room to tie in with my leather recliner.
My living room, on the other hand, is a more formal and polished space. I changed the color palette slightly, using just soft blues, green, white, and gold. While I do still have a lot of texture in this space, they are slightly softer than those in my family room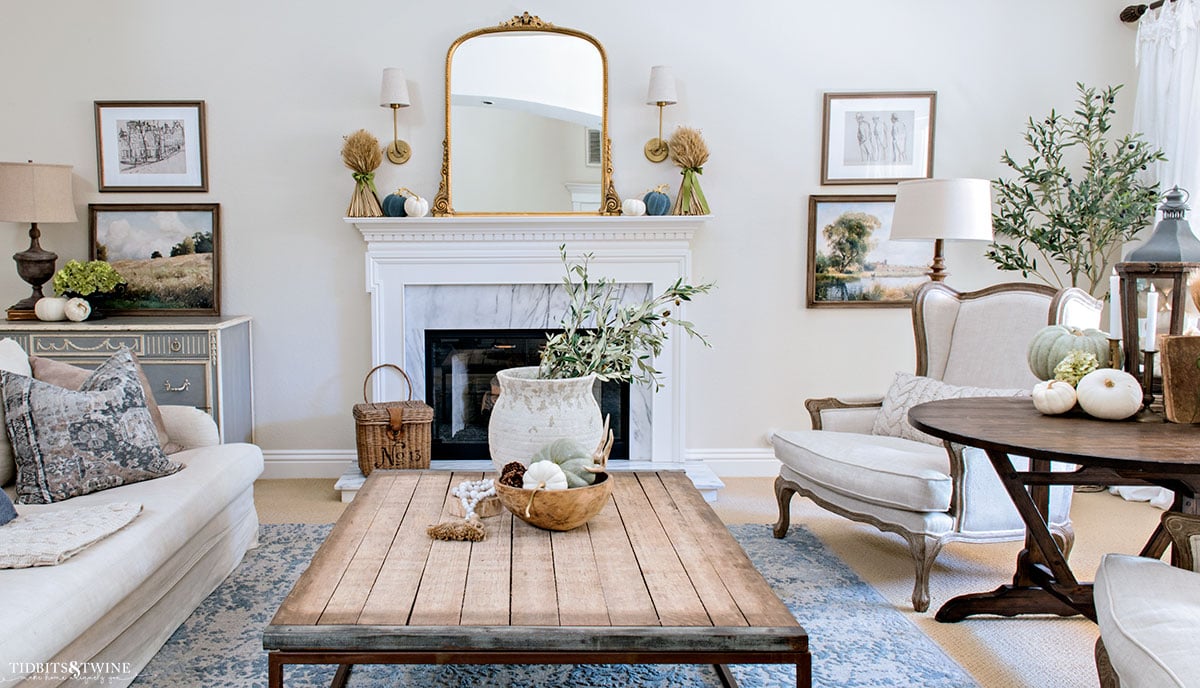 Since I have a lot of little elements, like pumpkins and pinecones, I kept the coffee table very simple. I purchased this rustic vase from Pottery Barn last Spring and it's quickly becoming one of my favorite pieces!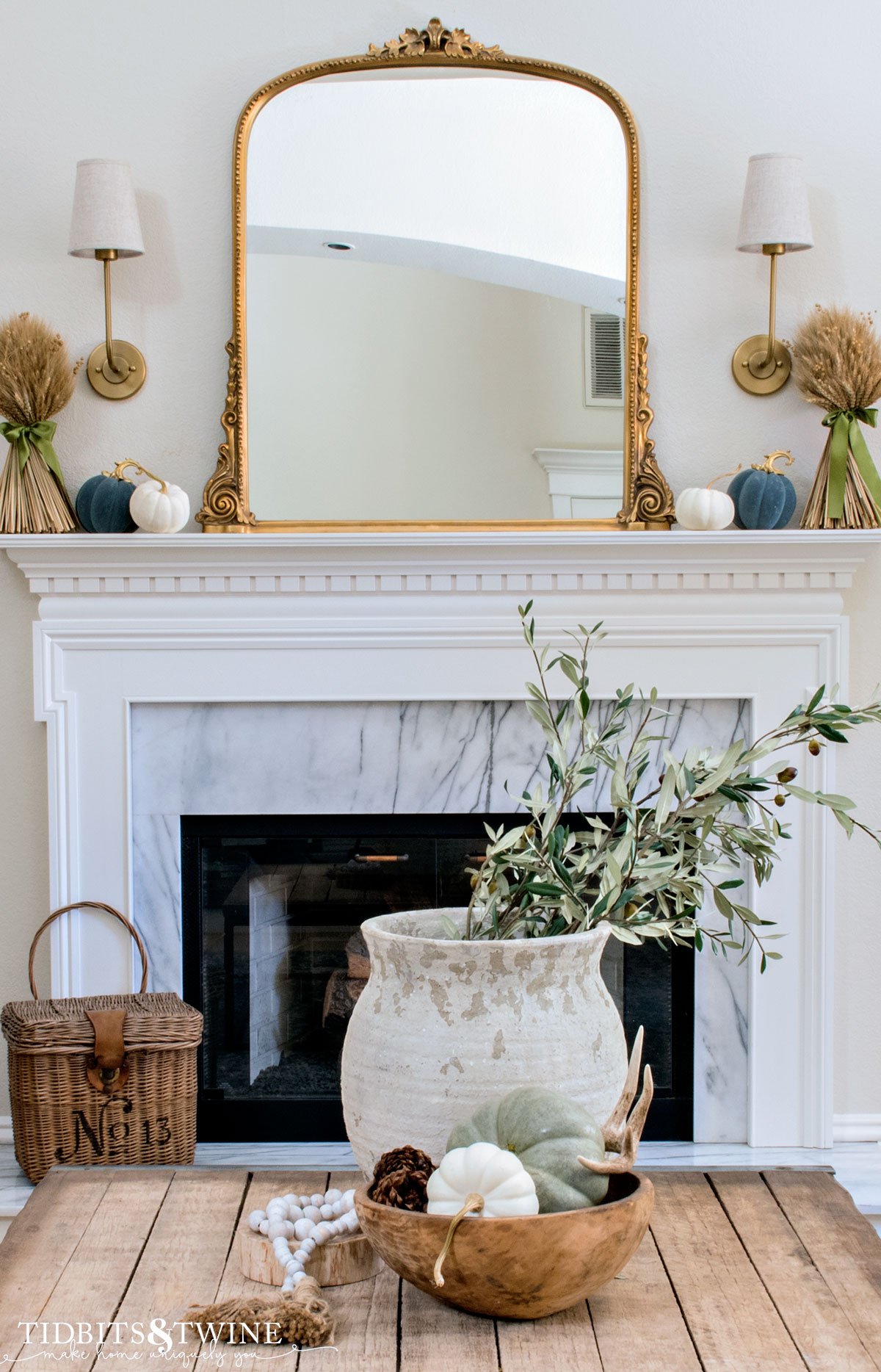 For those of you that have been here for a while and have seen this room transition over time, you might notice there's yet another change. My blue hutch is gone!
5 DECORATING TIPS You Should Know!
Get my FREE 5-day email guide and join the 10,000 subscribers who already receive the weekly decorating tips and exclusive art!
Don't worry…it's just in the garage.
But I stumbled upon this gorgeous blue and white French dresser on Facebook Marketplace and for $40, I just couldn't pass it up.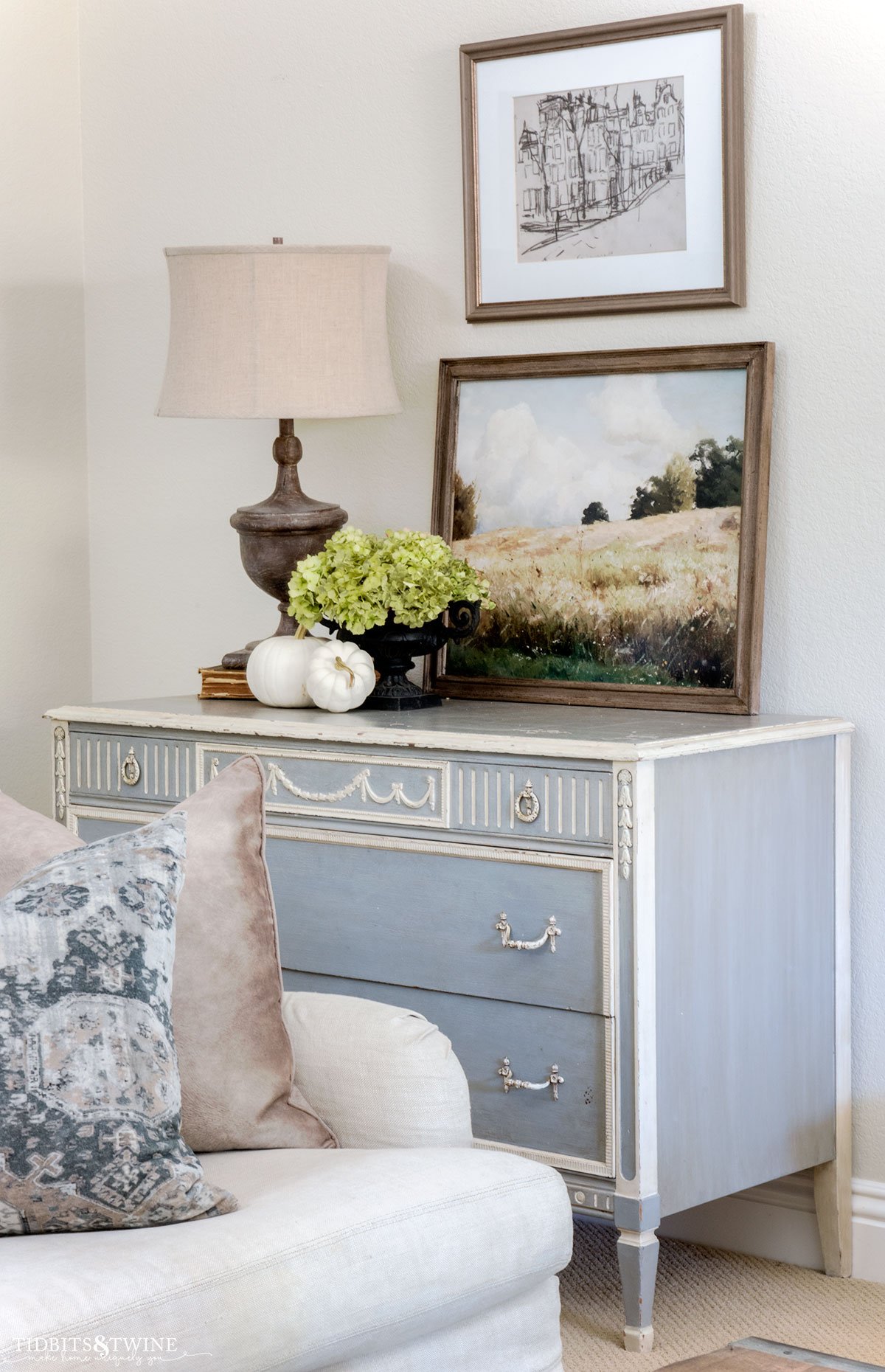 Look at the detailing! The hardware!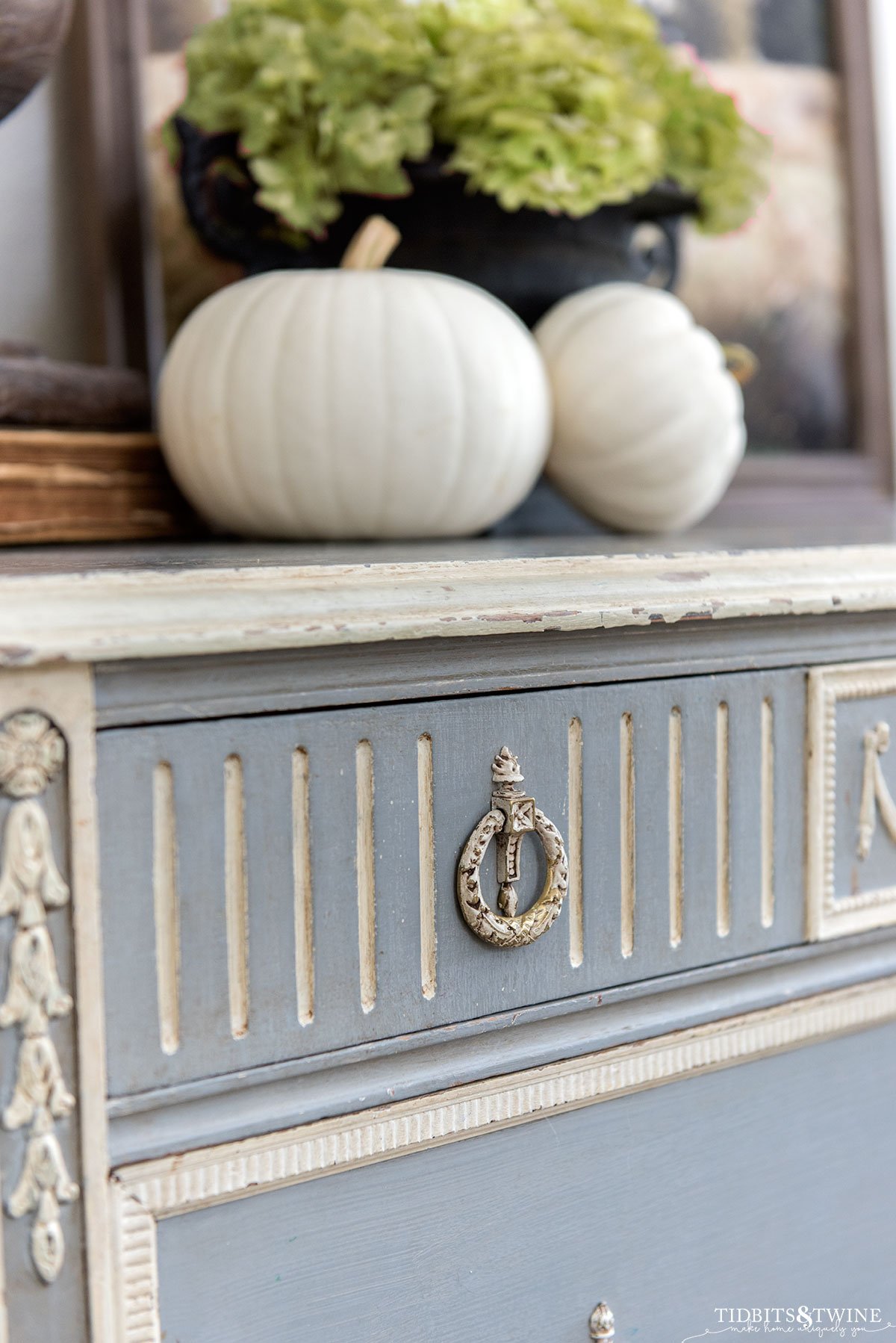 It's solid wood with dovetail joints on the three drawers. The previous owner lined the drawers with some pretty contact paper, which I kept.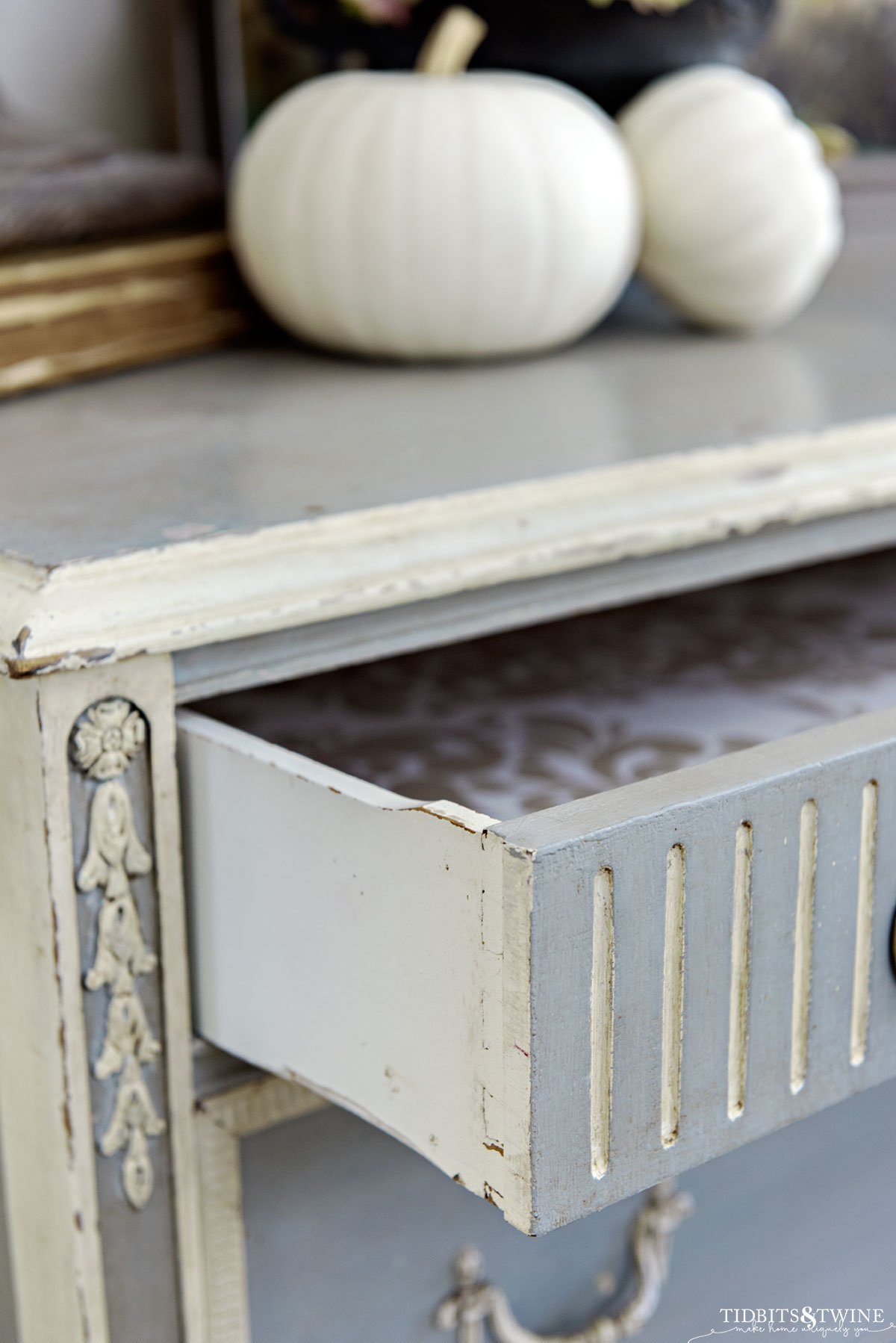 Over on the sofa, you can see the Fall throw pillows I ended up with this season! Okay, so perhaps some of you won't consider these blue and taupe pillows as traditionally Fall, but that's okay. They are soft velvet and moody and just perfect for me.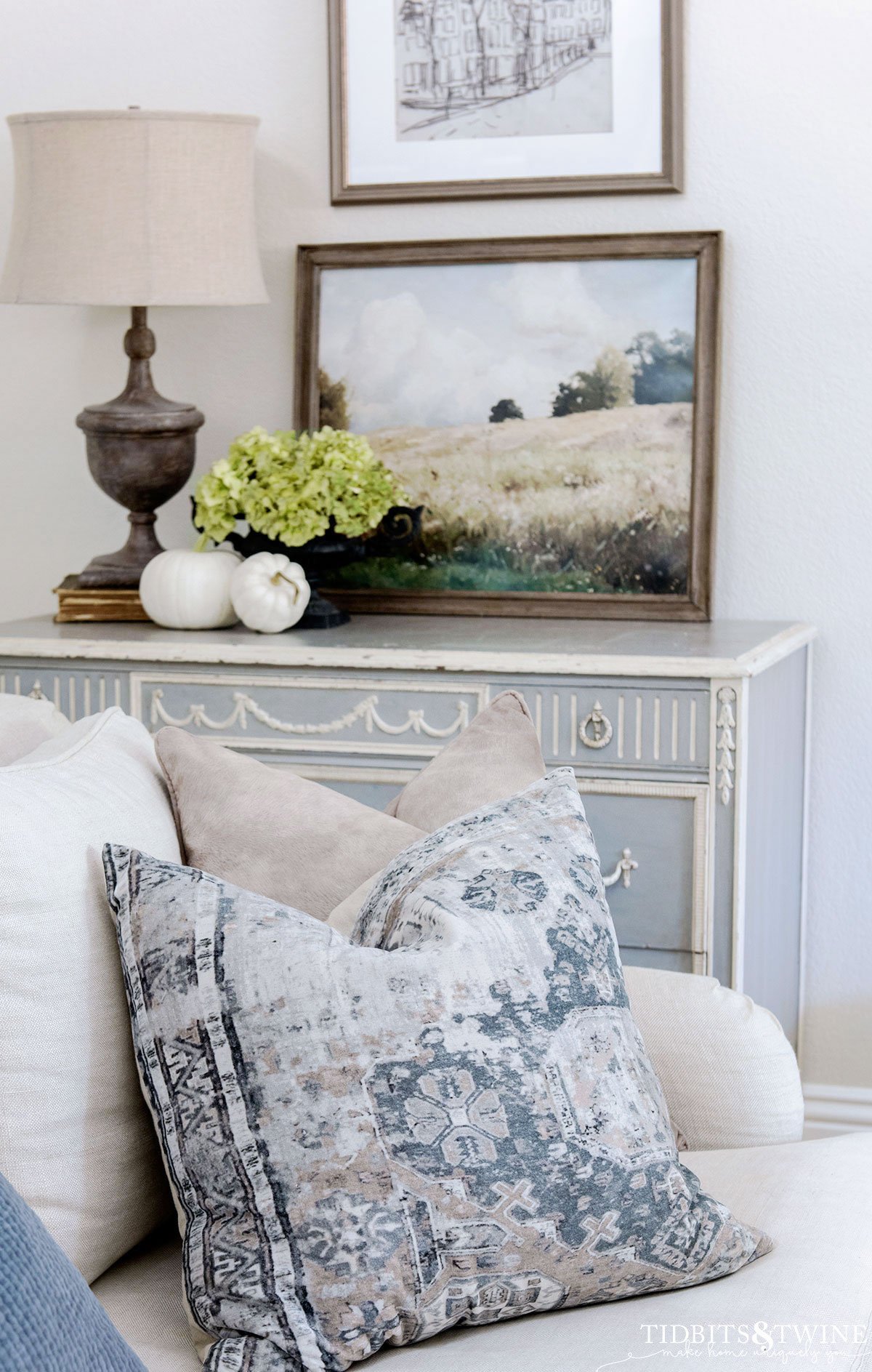 The new little cabinet gives me the perfect place to display a small vignette and add another lamp since this is a dark corner.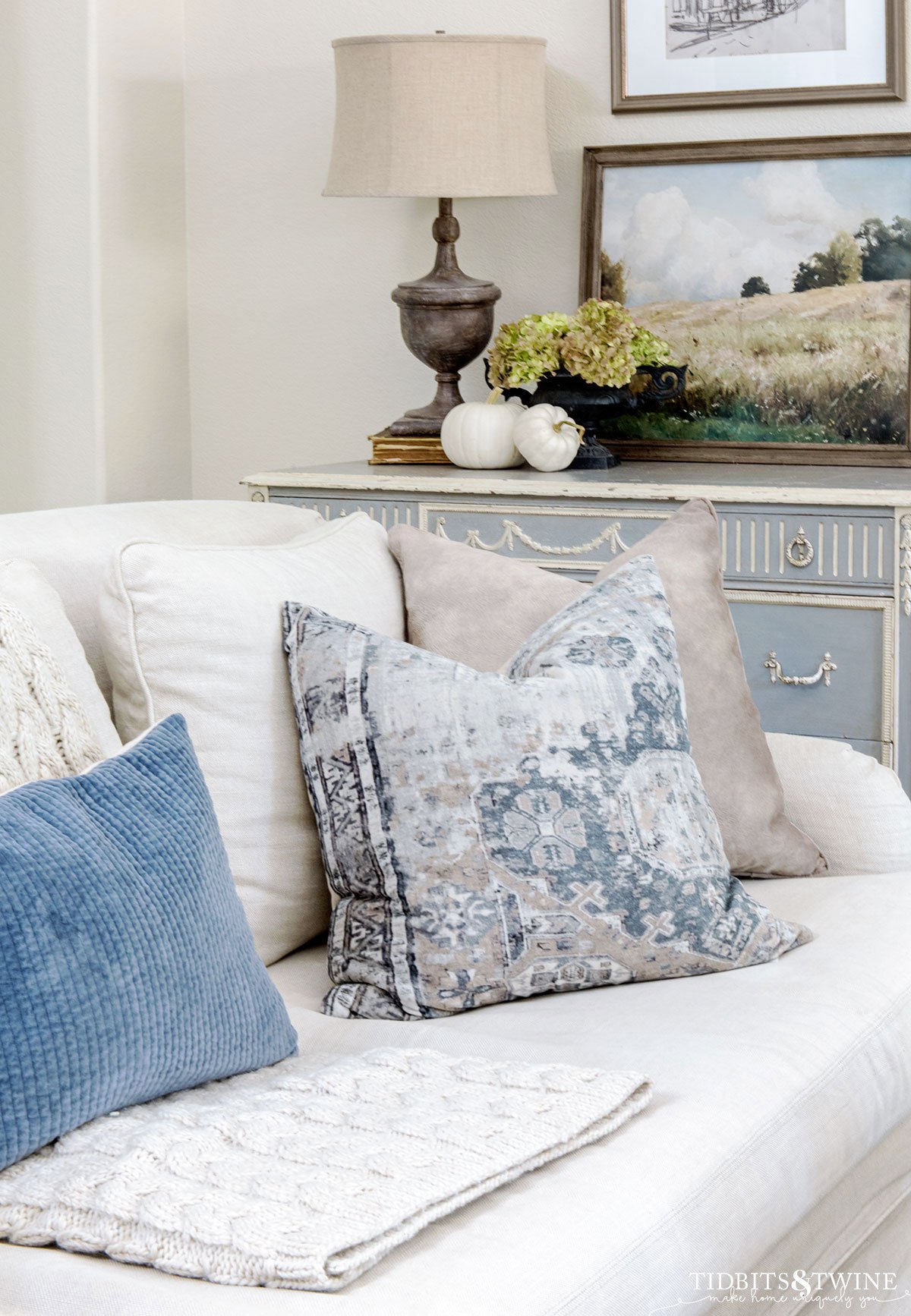 I found this little black urn at an antique fair and just stuck a couple of hydrangea stems in it. These stems are actually from this year and aren't dry yet.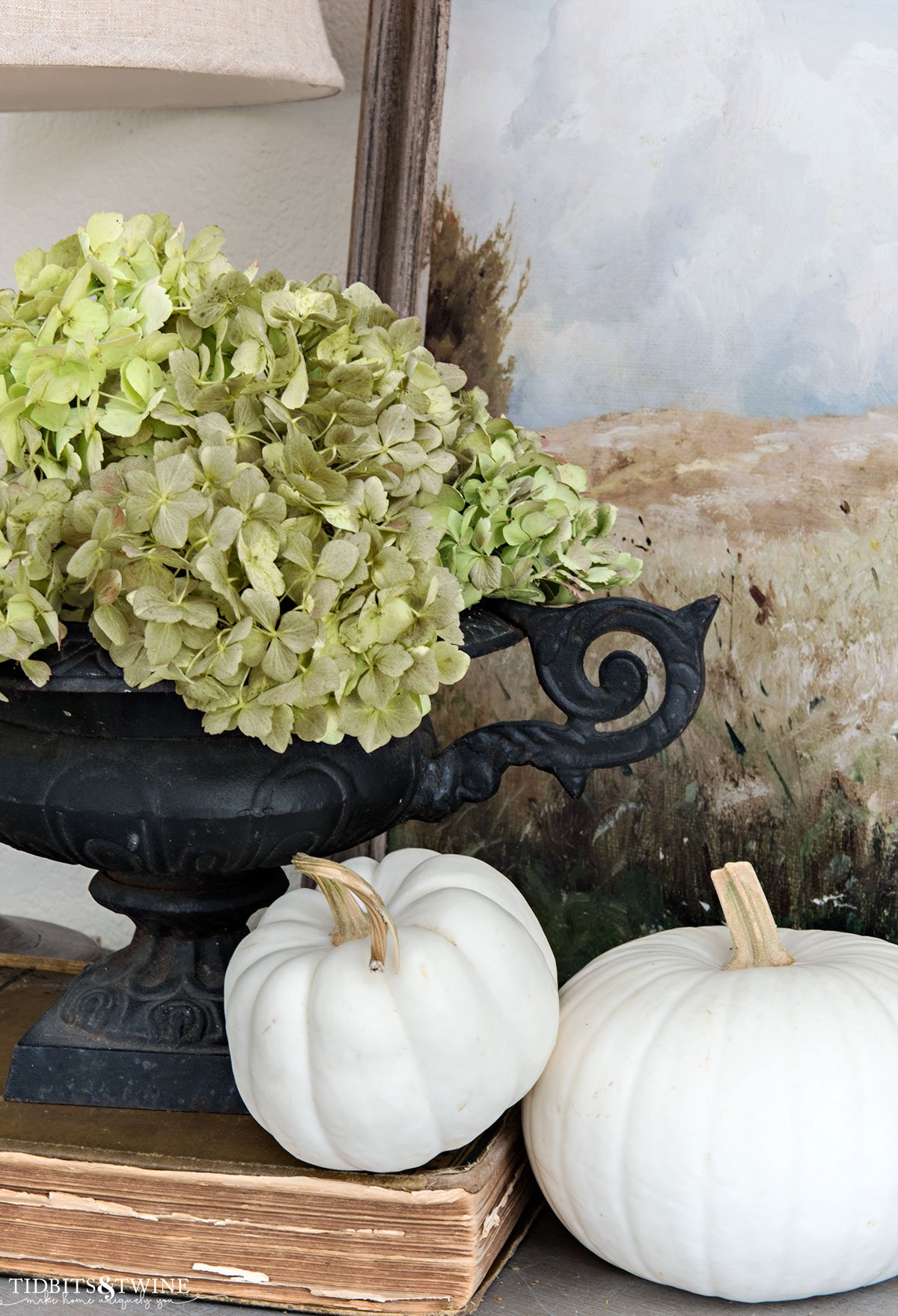 And did you notice there's some new artwork in this room! I found some great prints on the Public Domain and printed them up. I also gave my existing frames a coat of paint because I thought they were too dark before.
My antique wine tasting table has a little vignette on it with white pumpkins and candles.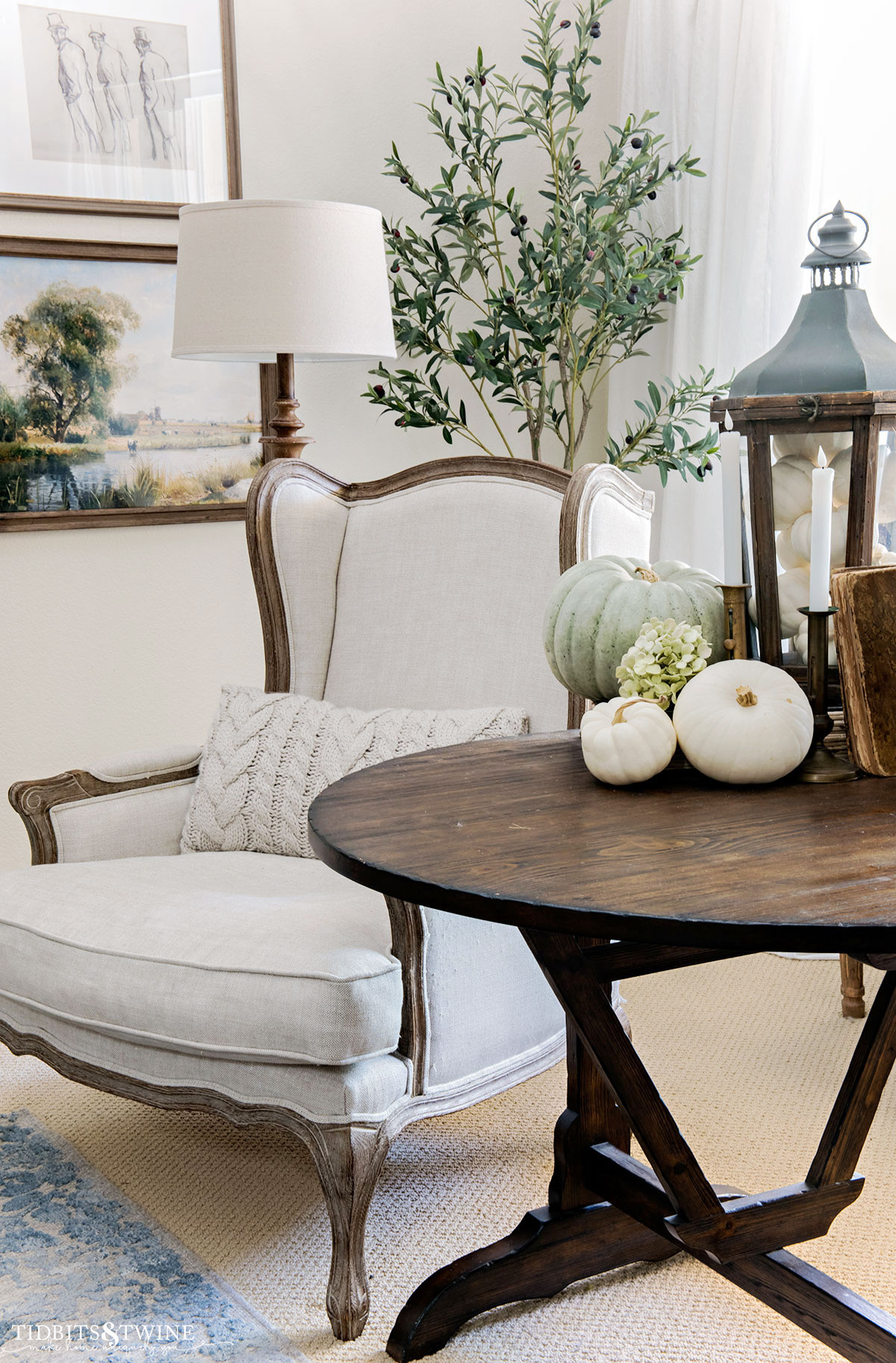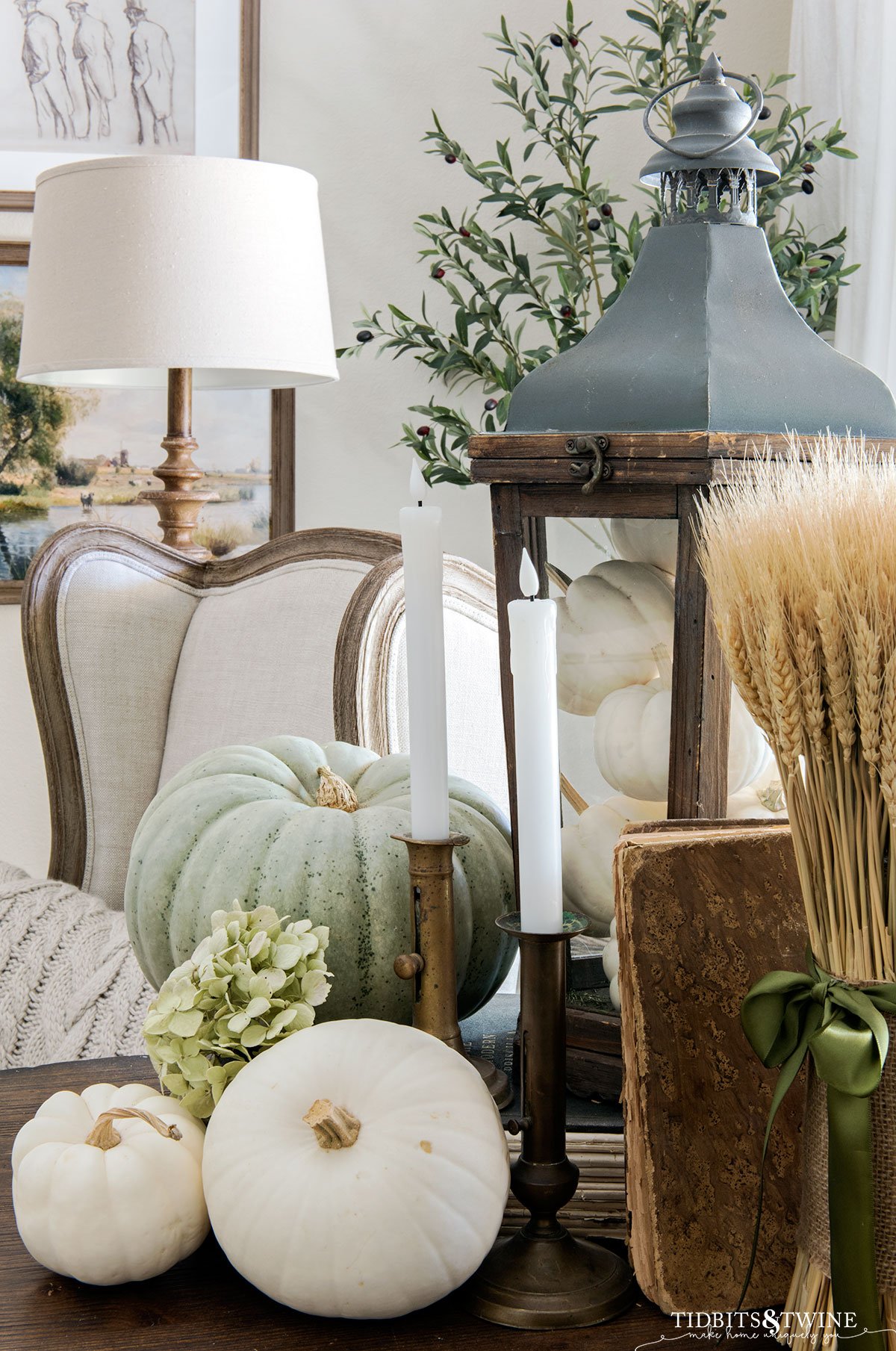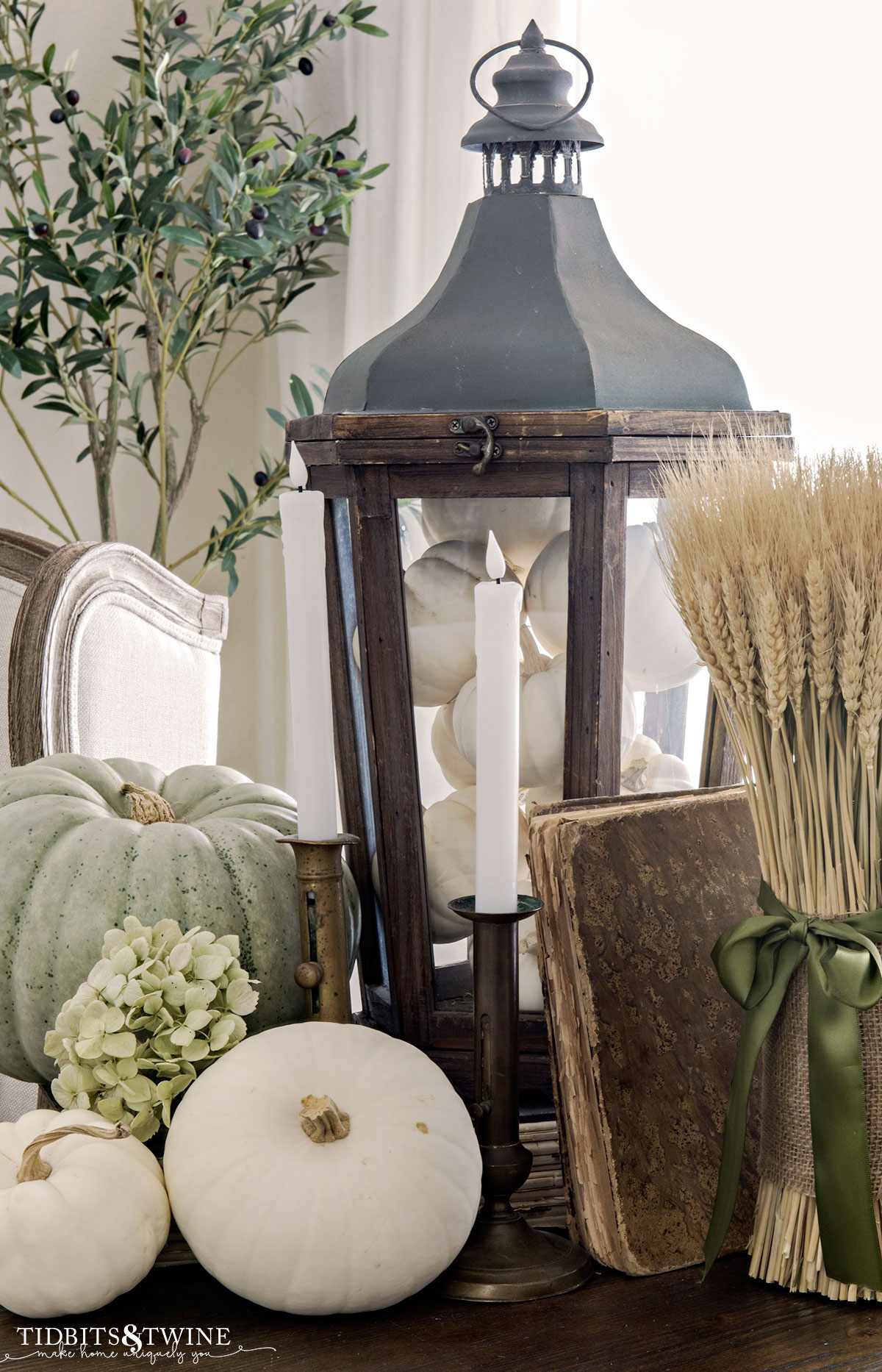 I had every intention of putting real olive branches in this vase, but I love my olive trees so much I couldn't bring myself to trim them! So these faux branches will have to do.
I've never met a dough bowl I didn't love and can find so many uses for them. For now, I have some pebbles, fairytale pumpkins and pinecones in this round dough bowl.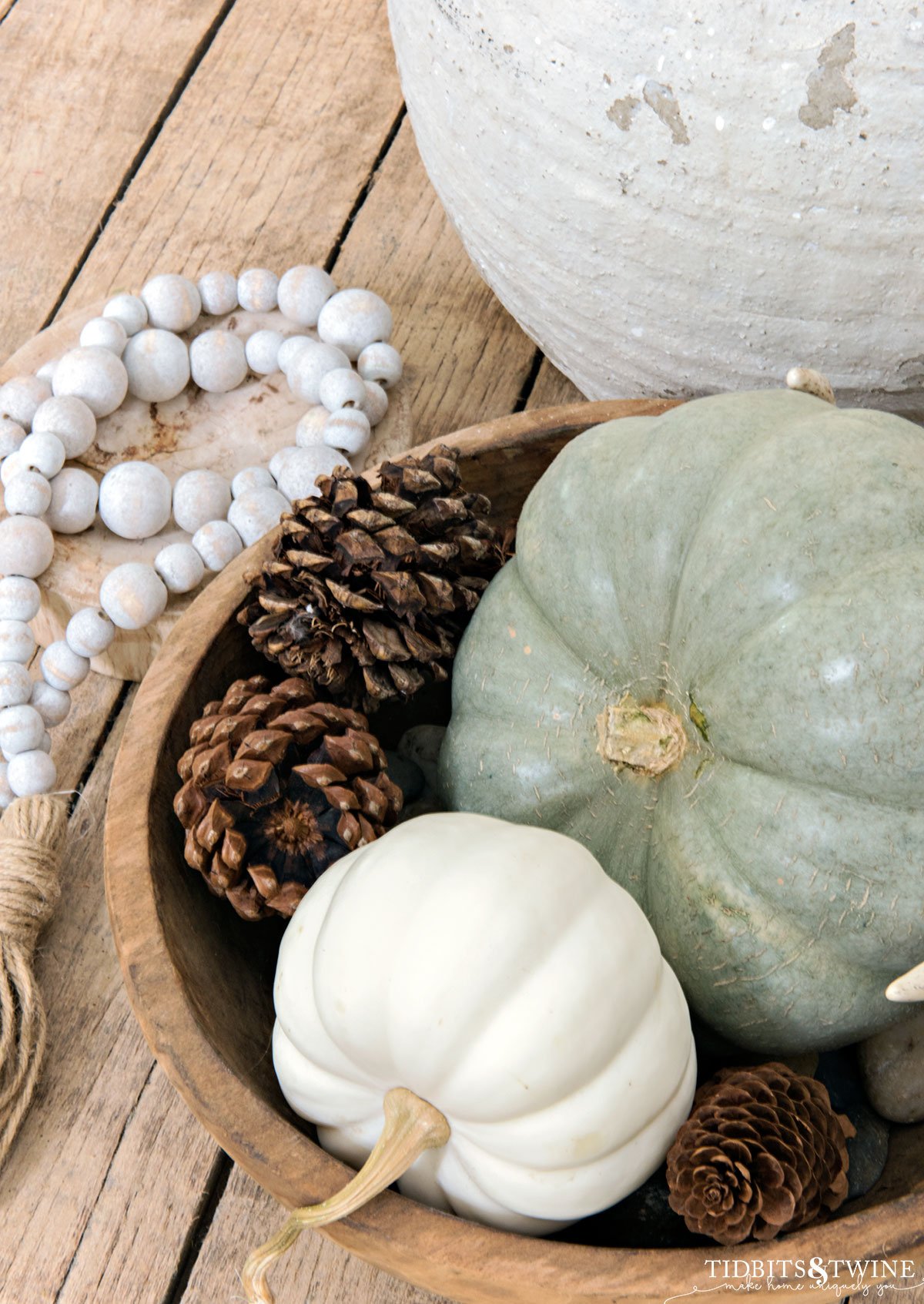 So that's my living room Fall tour! I tried to keep it elegant and neutral so that it would blend with my decor but even small touches make such a difference!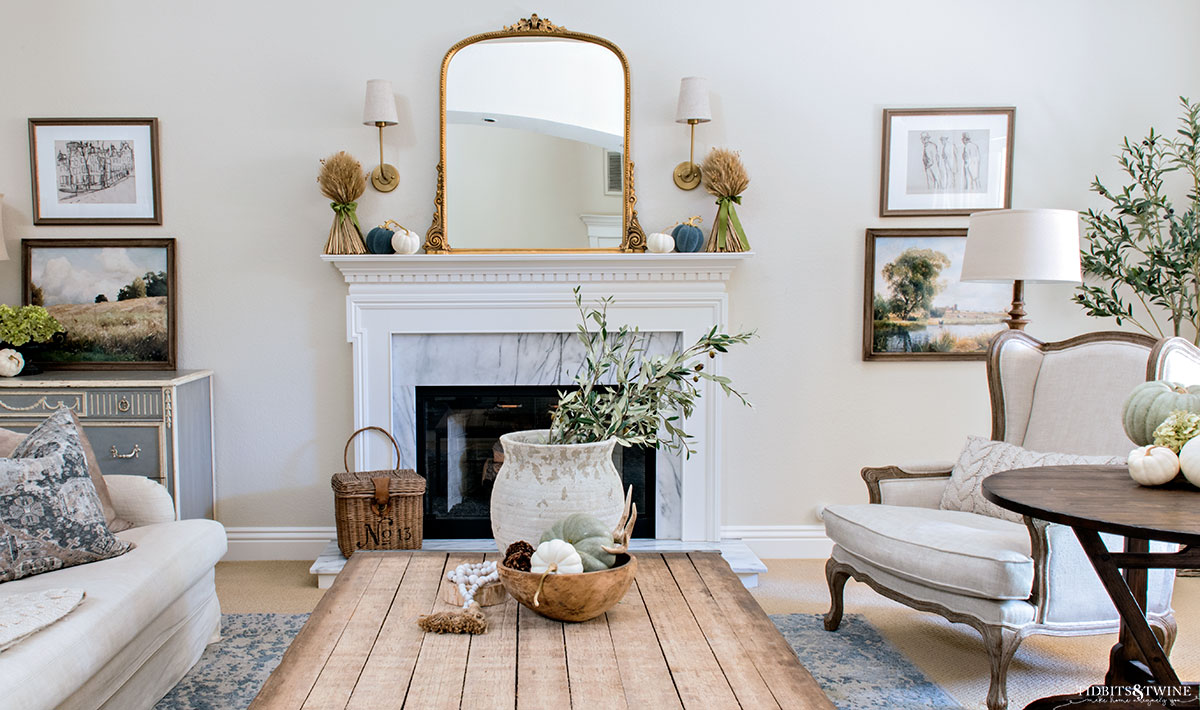 I'm thinking I'll do another post with just the artwork so that you can download and use it in your home. Would you like that?
More Fall Decorating Ideas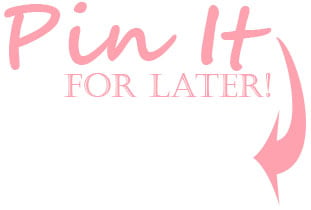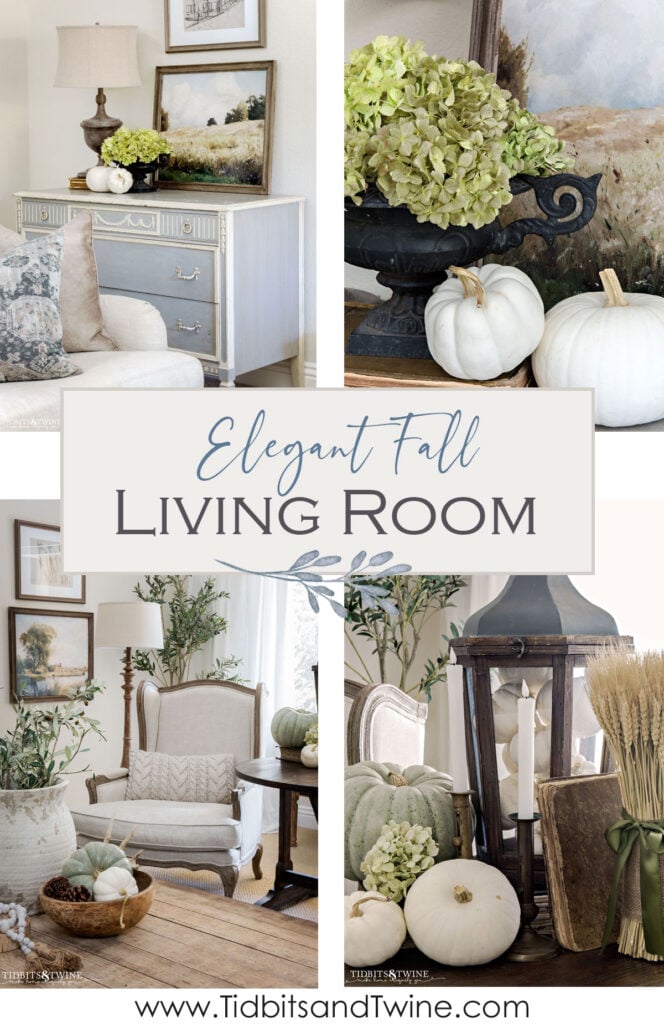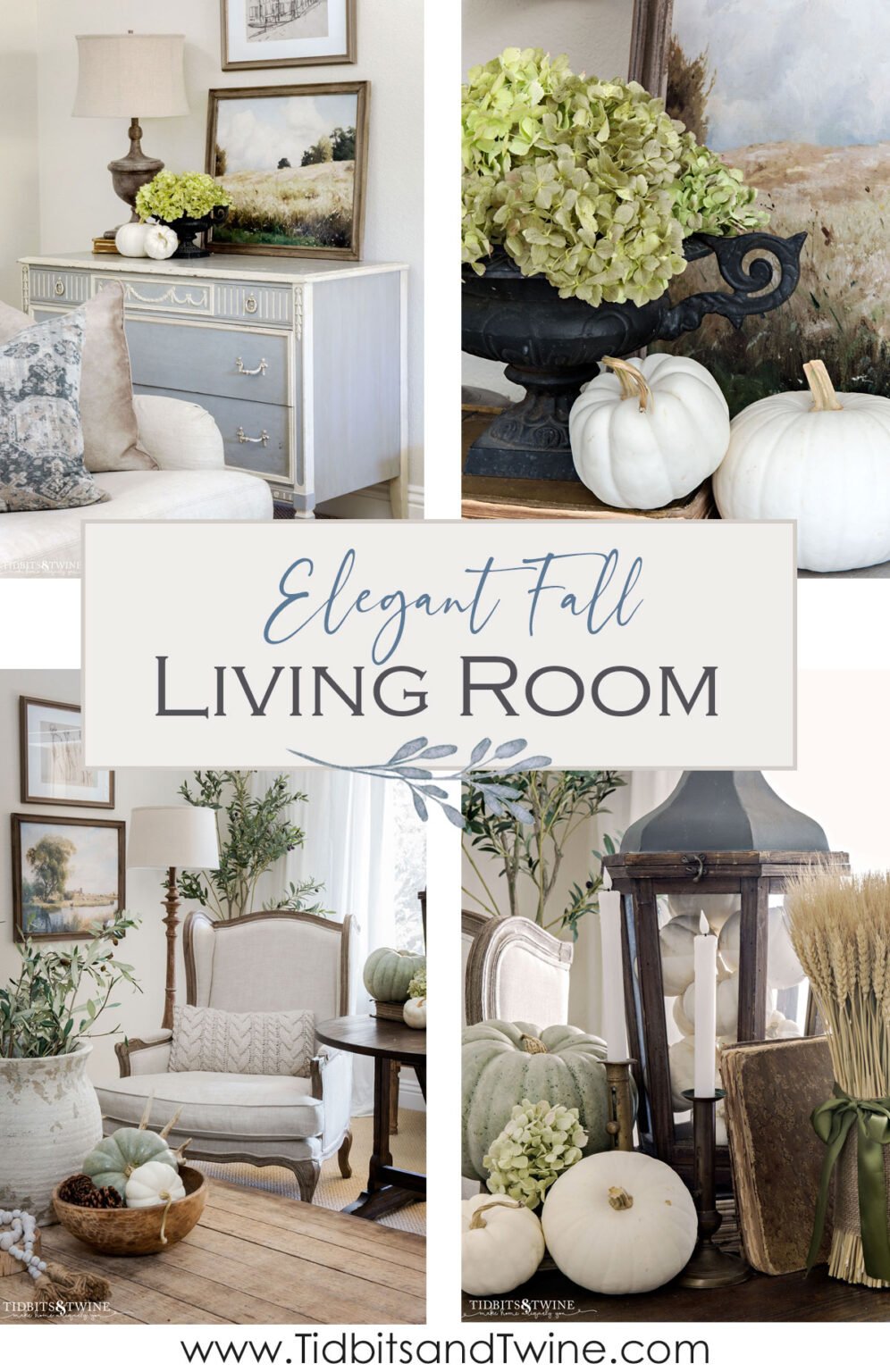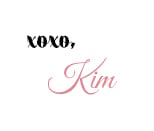 Join the Community
Let's keep in touch! Get exclusive artwork plus the latest news delivered directly to your Inbox!