Give your kitchen an instant update with some luxury kitchen decor! Here's a look at items that are both practical and pretty for your kitchen to really make it shine.
Kitchens are an often overlooked room in the home when it comes to decorating. After all, they need to be practical and functional first! So the thought of decorating them might not be at the top of your list.
But then again, most people gather in the kitchen! It's the heart of the home for both family and guests, alike. So why not decorate it?
To be honest, I love styling most spaces of the home. I've created a Guide to Vignettes just to help you understand how to arrange your displays. But I've also shared my Shelf Styling Tips in the past. The kitchen is really no different!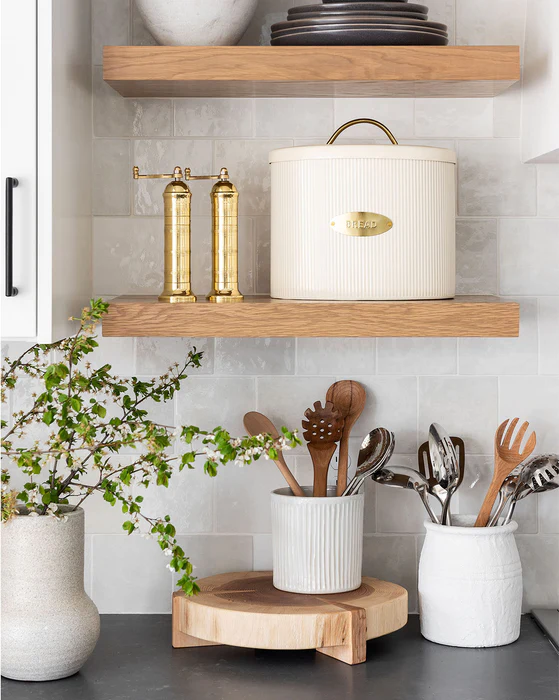 If you've read my tips for How to Decorate a Kitchen, you'll know that I'm not a fan of putting just anything in a kitchen! I prefer kitchen-related decor or at least food-themed if I'm going to display it in a kitchen.
So today I thought I'd round up some of my current favorite kitchen accessories that use can keep on display because they're so pretty!
Utensil Holders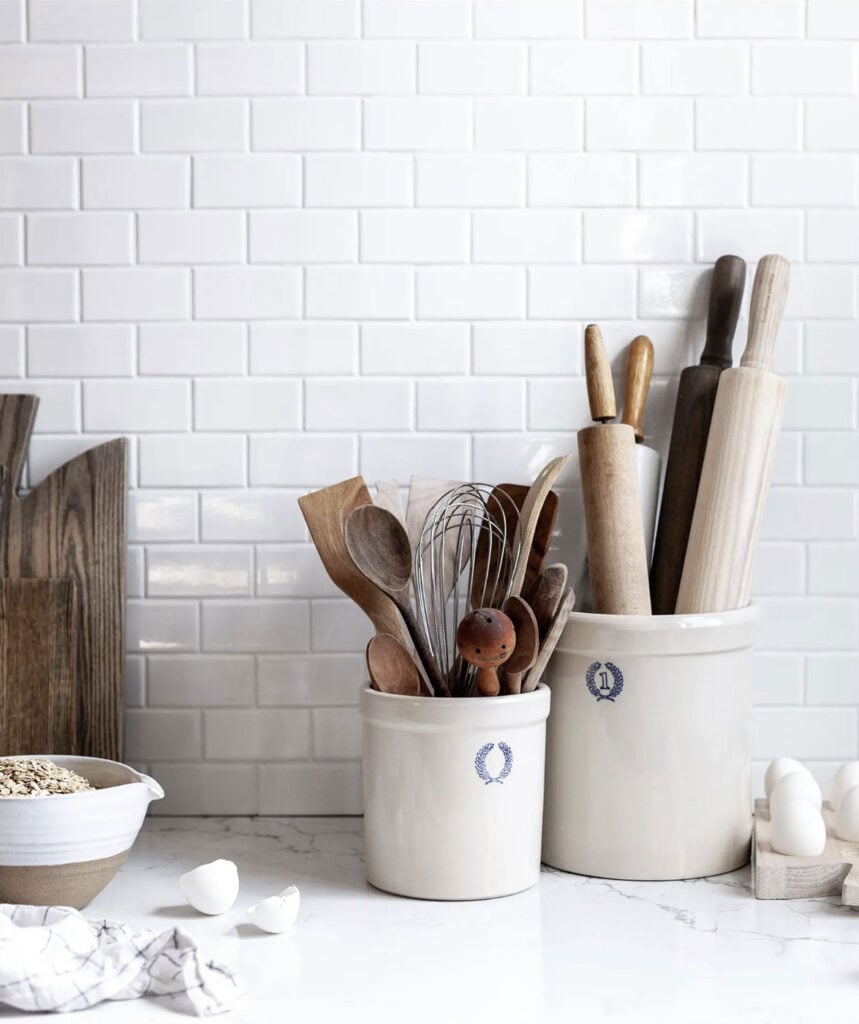 Instead of a traditional utensil caddy, you can get really creative with what you use! In the past, I've used an antique champagne bucket, a large vase, and a vintage trophy cup. You can also use crocks or pots.
Utensil Holder Favorites
One – Two – Three – Four – Five – Six
You can get more ideas for kitchen decor in my Guide to Decorating the Kitchen
Salt and Pepper Grinders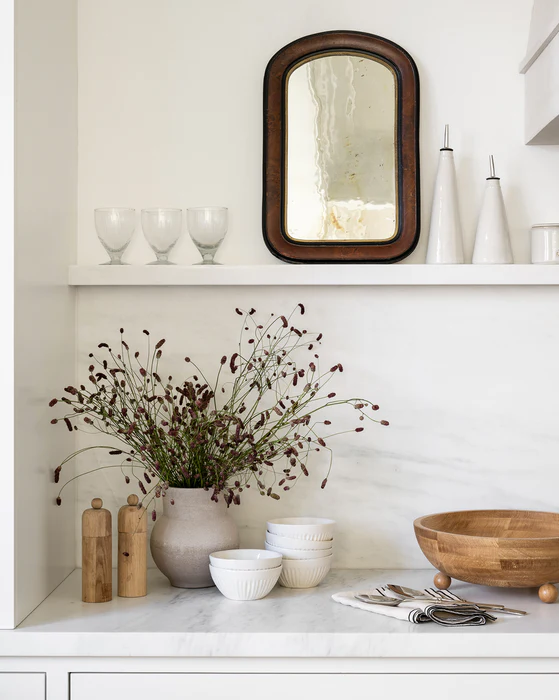 An unlacquered brass pepper grinder made my Christmas list last year and I can't wait until my kitchen renovation is complete so that I can show it off! But salt and pepper and everyday cooking items so it's nice to have them within arm's reach, especially when they're pretty!
Salt & Pepper Favorites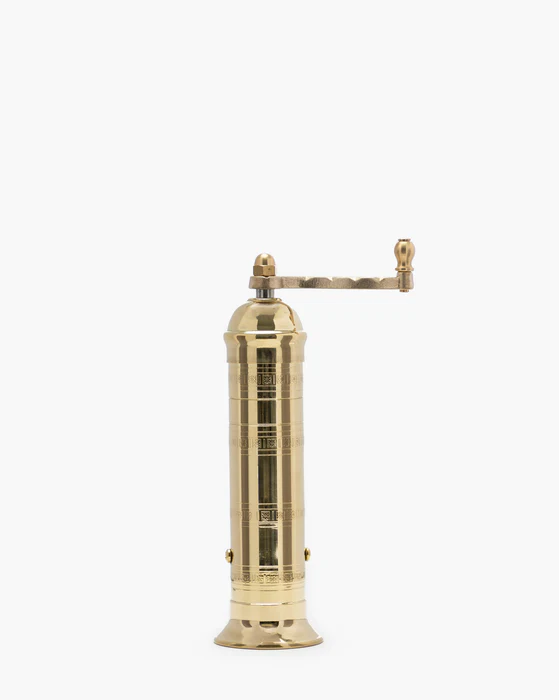 One – Two – Three – Four – Five – Six
Sometimes, you have all the right things but just need to know how to style them! That's why I wrote Tips for Creating a Vignette.
Art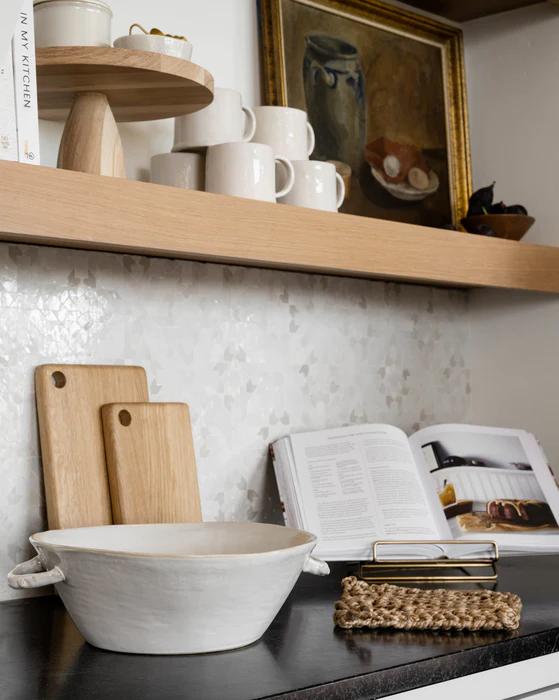 Art in the kitchen is popping up more and more these days. You'll often see framed still-life images, but I've seen some vintage portraits in the kitchen, too!
You can also find and print your own art! I've compiled lists for Where to Find Free Art or you can use my guide to Google Reverse Image Search
Kitchen Art Favorites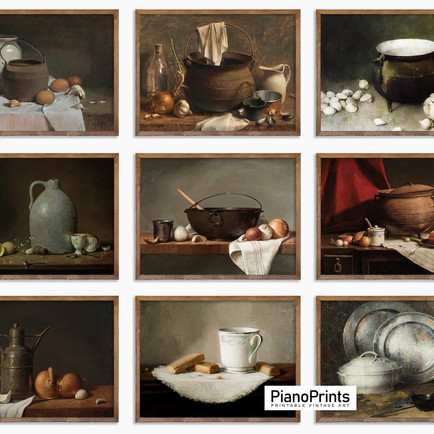 Pitchers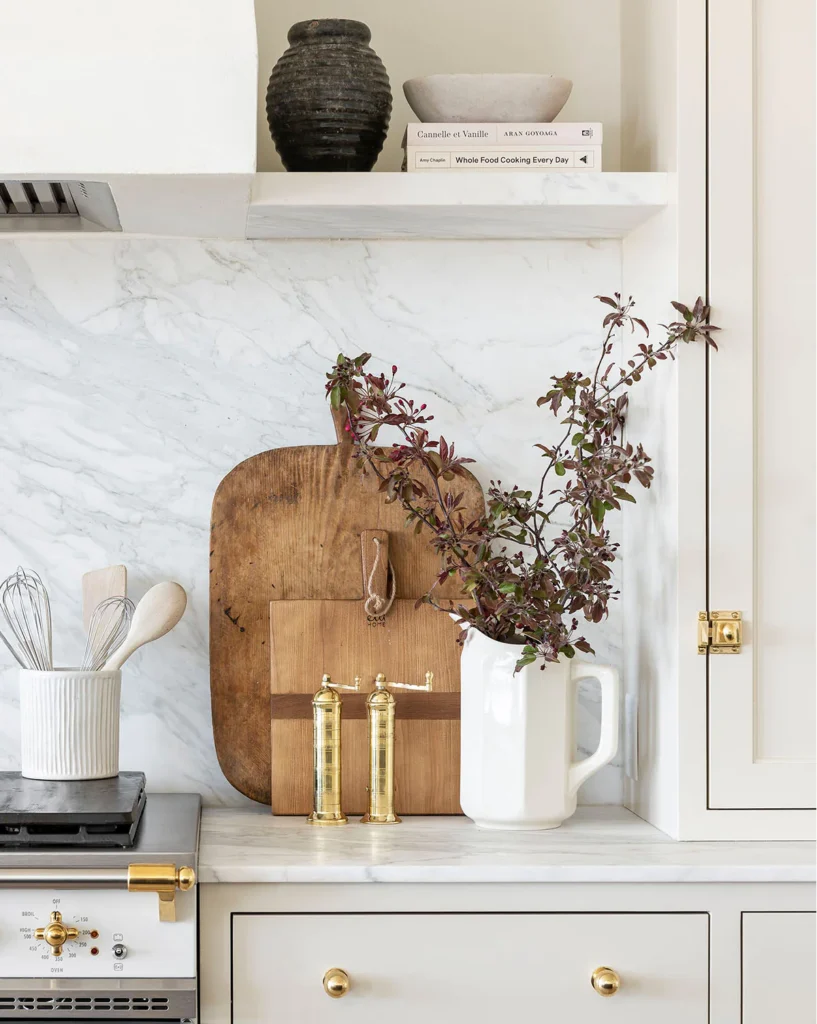 Not only can you use pitchers for their intended purpose, but they also make great utensil holders and even vases! The large size is great for taller branches that you might include.
Pitcher Favorites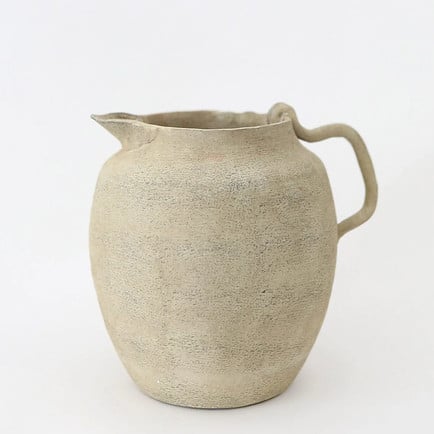 Bread boards
Well, I'm always a sucker for a bread board. I have way more than I could ever use because everytime I see one, I fall in love!
Learn how to decorate with them and care for them in my Vintage Bread Board Guide.
Vintage Bread Board Favorites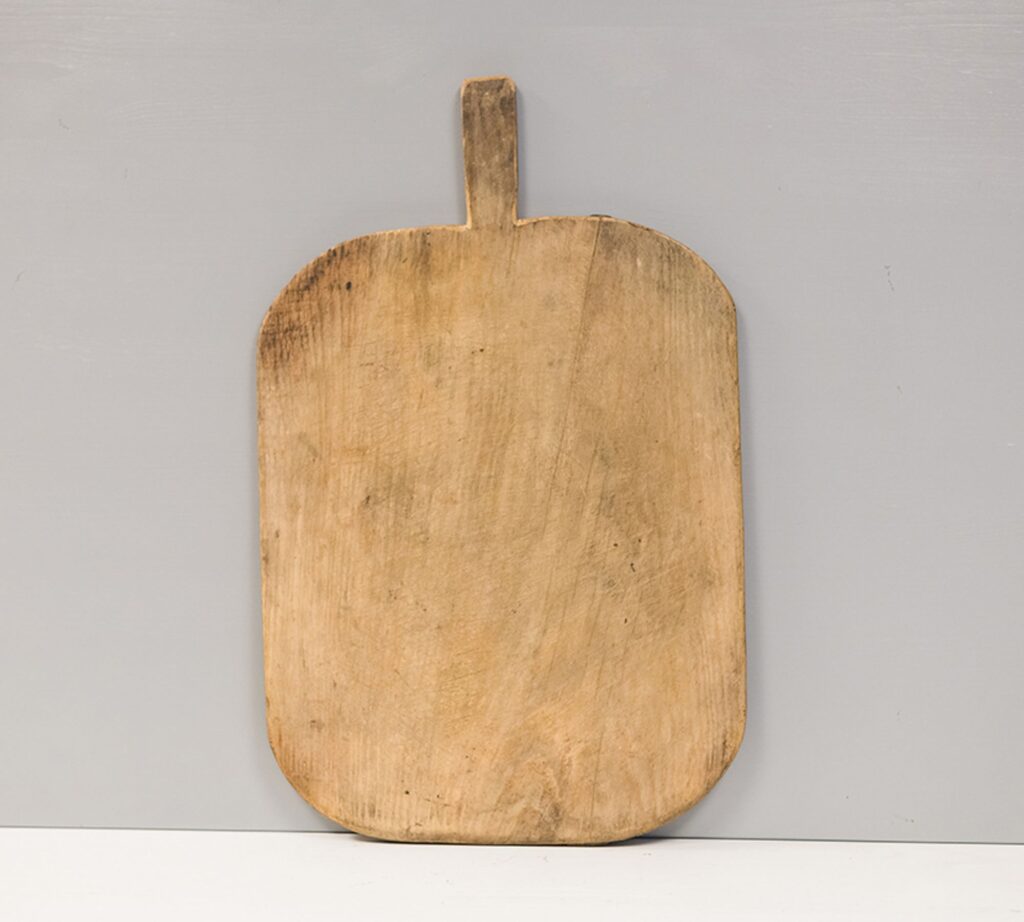 Table lamp
If you read the article about Current Kitchen Trends, then you'll know that table lamps are making an appearance in the kitchen! While they do take up valuable counter space and could be problematic to clean depending on what they're made from, you can't deny that the warm glow is a nice change from the harsh overhead lights often found in a kitchen!
Small Table Lamp Favorites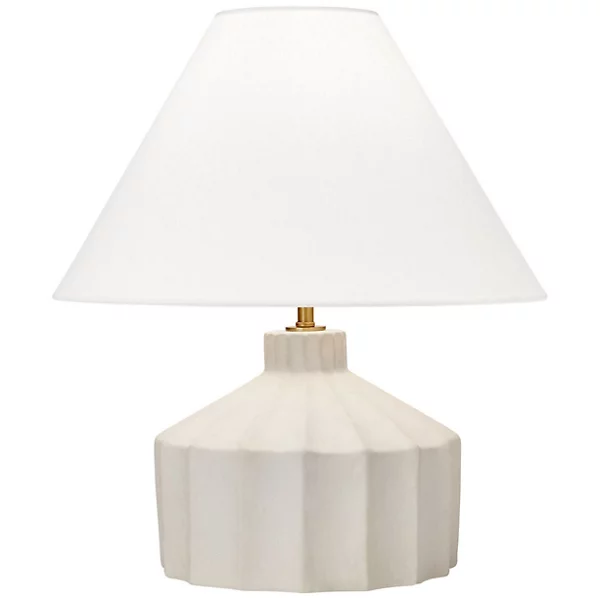 Riser/pedestal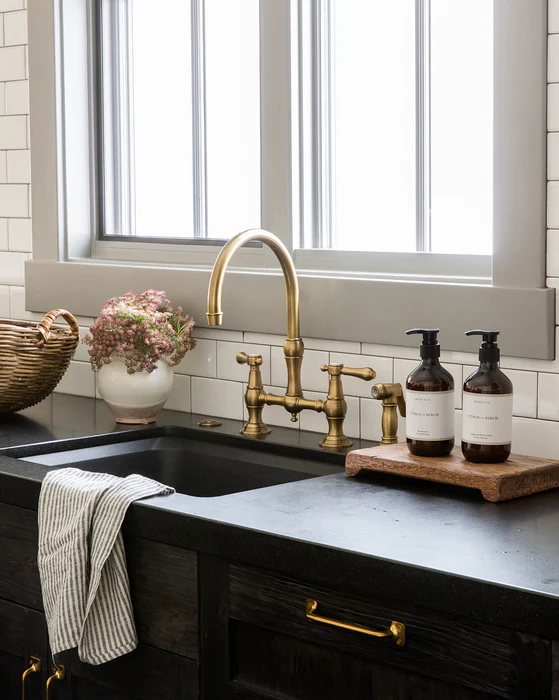 I love a wood riser or pedestal in a kitchen because of the contrast with the sleek countertop. But you could use a white cake pedestal as well! I've used them in the past to hold my utensil caddy and oil, but I love the idea of using them for the soap next to the sink as well.
Wood Riser Favorites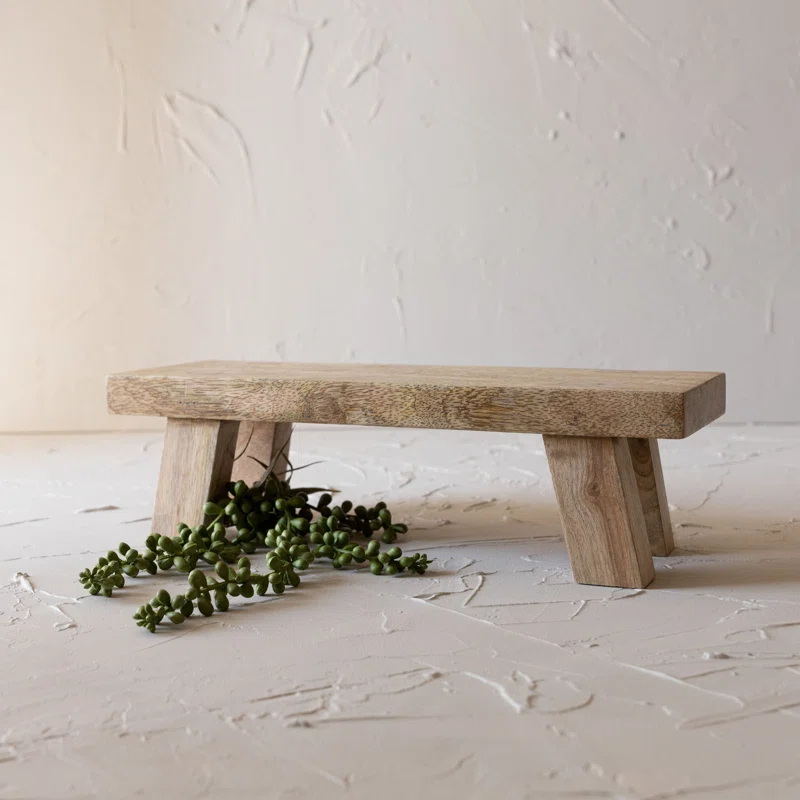 Kitchen Towels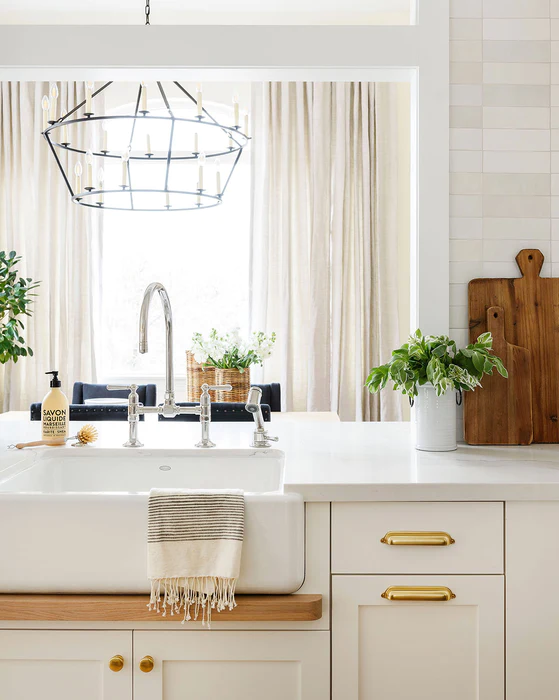 Often we spend so much time picking out the perfect towels for the bathroom, but then just grab something practical for the kitchen. Admittedly, there are too many pretty kitchen towels that just aren't absorbent and are a complete waste. So make sure that your towel is nice and absorbent and doesn't leave lint behind on your dishes!
Kitchen Towel Favorites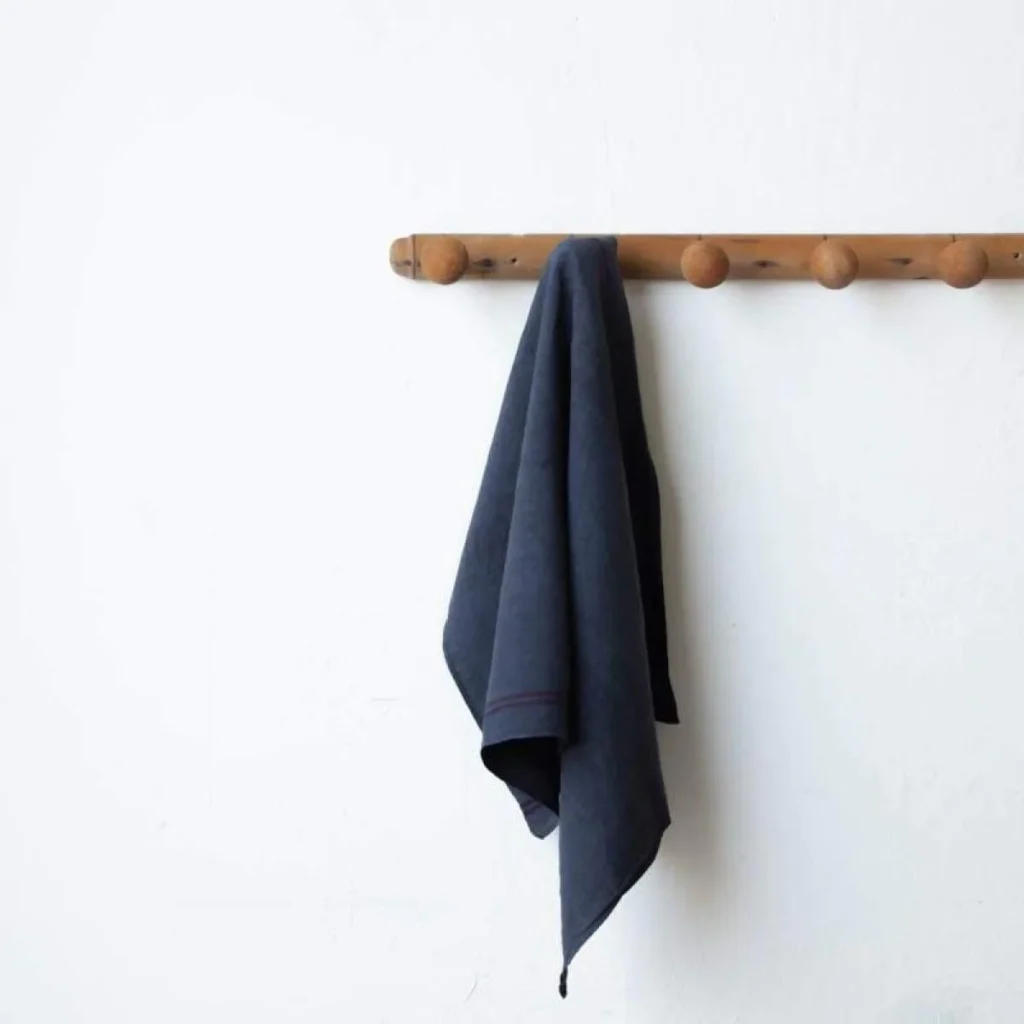 And remember to look for ways to save when shopping! I've compiled a list of 12 Money-Saving Tips and have rounded up some of my favorite dupes including Arhaus, Pottery Barn and Serena and Lily!
Join the Community
Let's keep in touch! Get exclusive artwork plus the latest news delivered directly to your Inbox!